A Sun-Soaked California Farmhouse
Written by Elizabeth Falkenberg
Styling by Victoria Van Vlear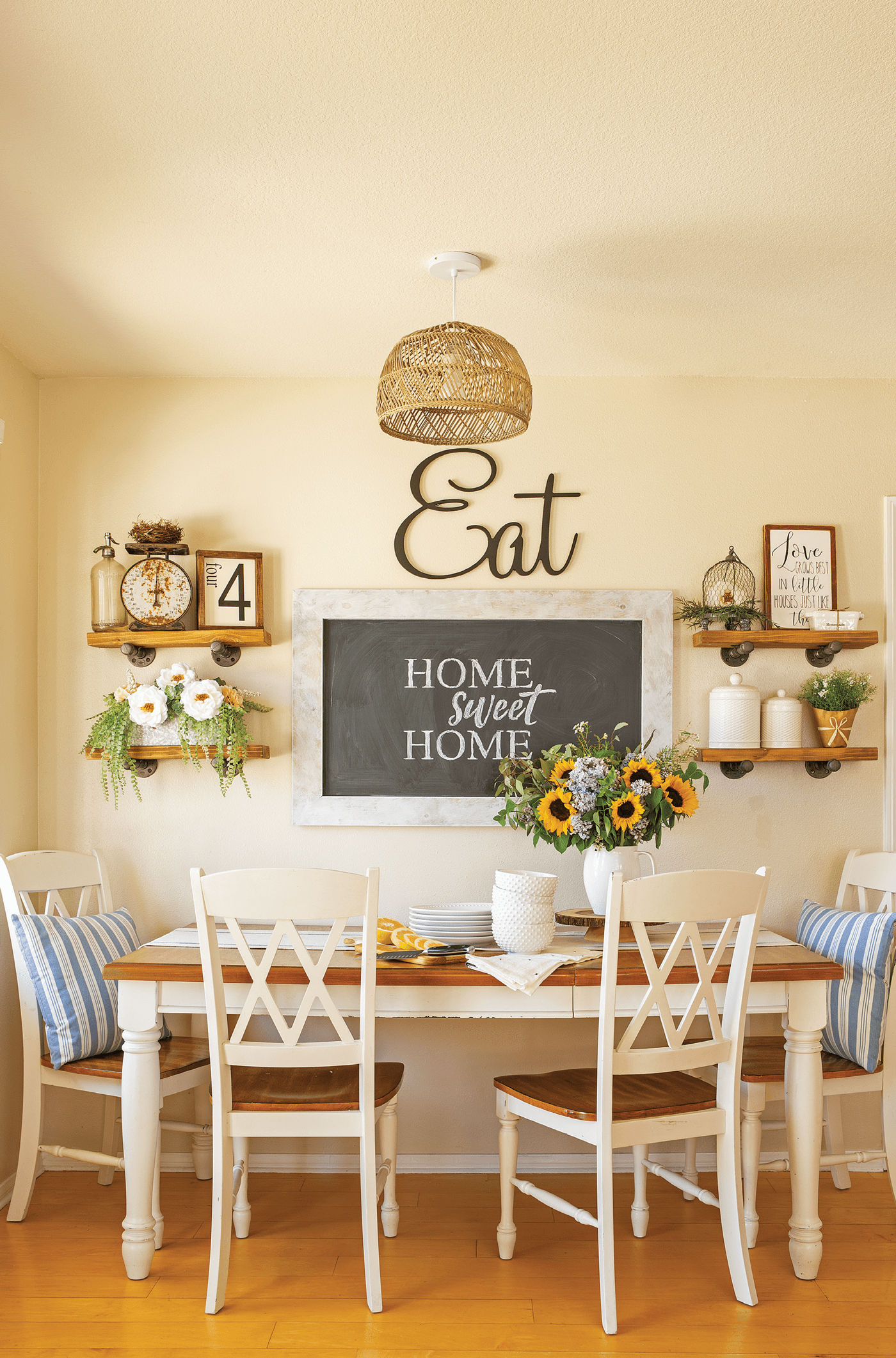 Written by Elizabeth Falkenberg
Photography by Bret Gum
Styling by Victoria Van Vlear
When your home doesn't have farmhouse architecture, it's up to interior design to fill in the details. Homeowner Samantha Young is a California native, but she prefers farmhouse design over the modern style popular in her home state.
So, Samantha and her husband, John, have creatively transformed their traditionally built house into a California farmhouse that embraces rustic style. It's become the perfect haven in which to raise their two young sons.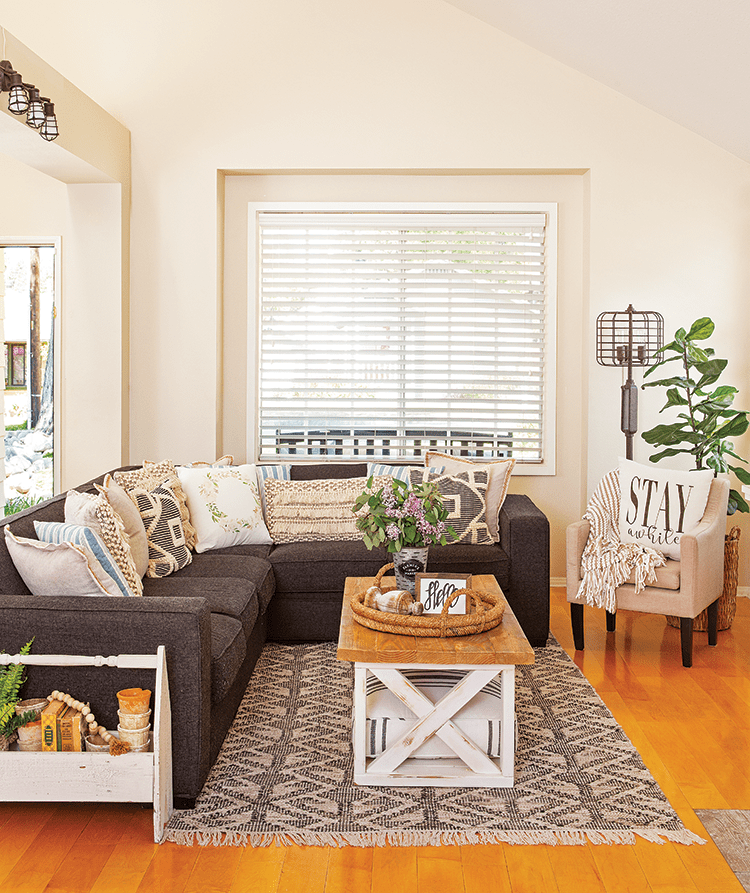 Flexibility in Farmhouse Details
One of Samantha's favorite elements of farmhouse style is the possibility for variation. Not only has she found she can modify the farmhouse décor in her home from season to season, but the style as a whole has also been a platform for her to personalize.
Samantha's mother, who introduced her to interior design at a young age, is also a fan of farmhouse style. Samantha has added her own rustic twist to the look that finds the sweet spot between coziness and openness in her California farmhouse.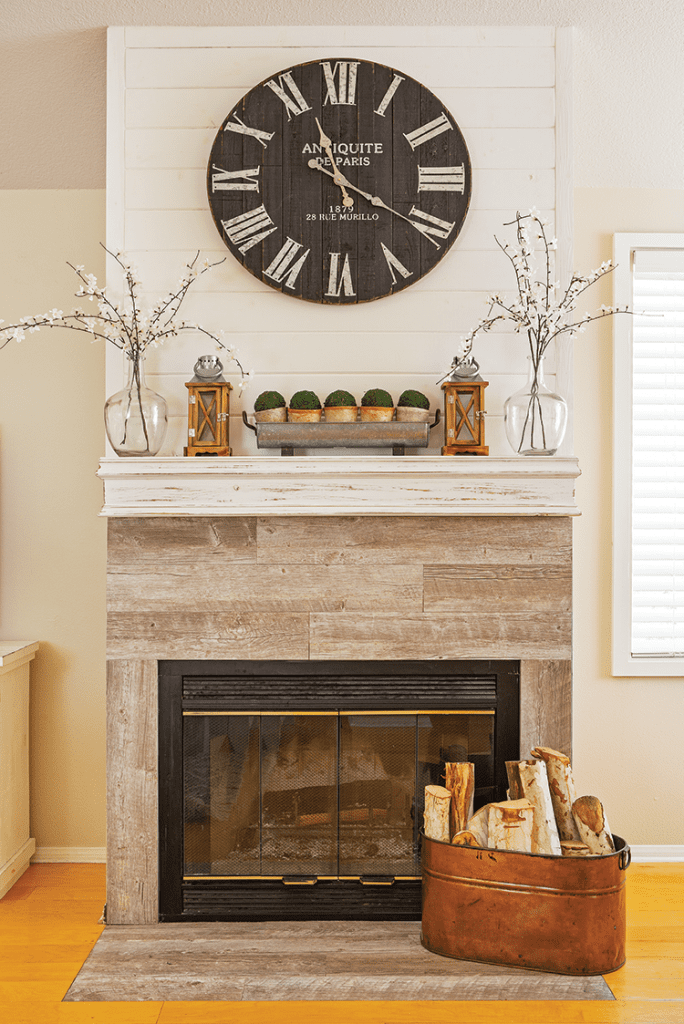 As the Instagrammer behind Rustic Home Momma, Samantha shares her enthusiasm for home décor with an enthusiastic online community. When she first joined with the online community Instagram, she "never knew it had this amazing home décor community" and was amazed to find it. Her Instagram account has been a gratifying creative outlet for her, and she loves sharing her philosophy of home décor with others.
Styling Small Spaces in the California Farmhouse
The size of the home, at 1,575 square feet, initially posed challenges for the family of four. Wanting to make the most of their living space, they created a plan to make their home look and feel spacious and inviting.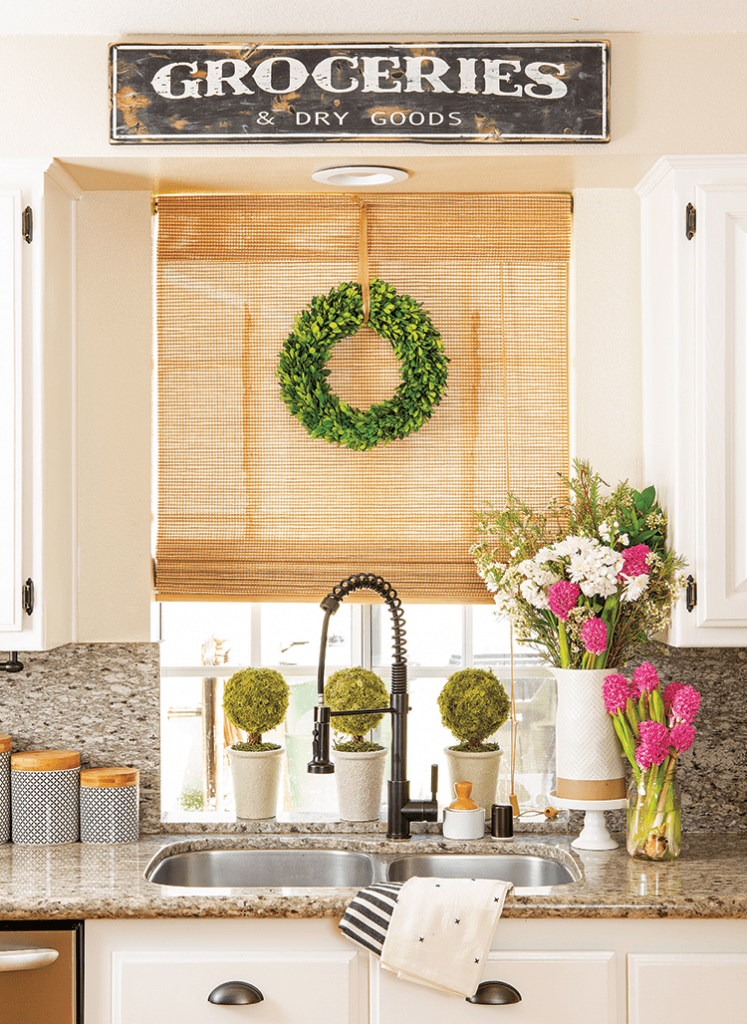 The most important part of the plan was keeping the design palette "light and bright," so as not enclose any of the rooms further. Without farmhouse elements built into the architecture of the house itself, Samantha has incorporated California farmhouse flair through small décor pieces and furniture details.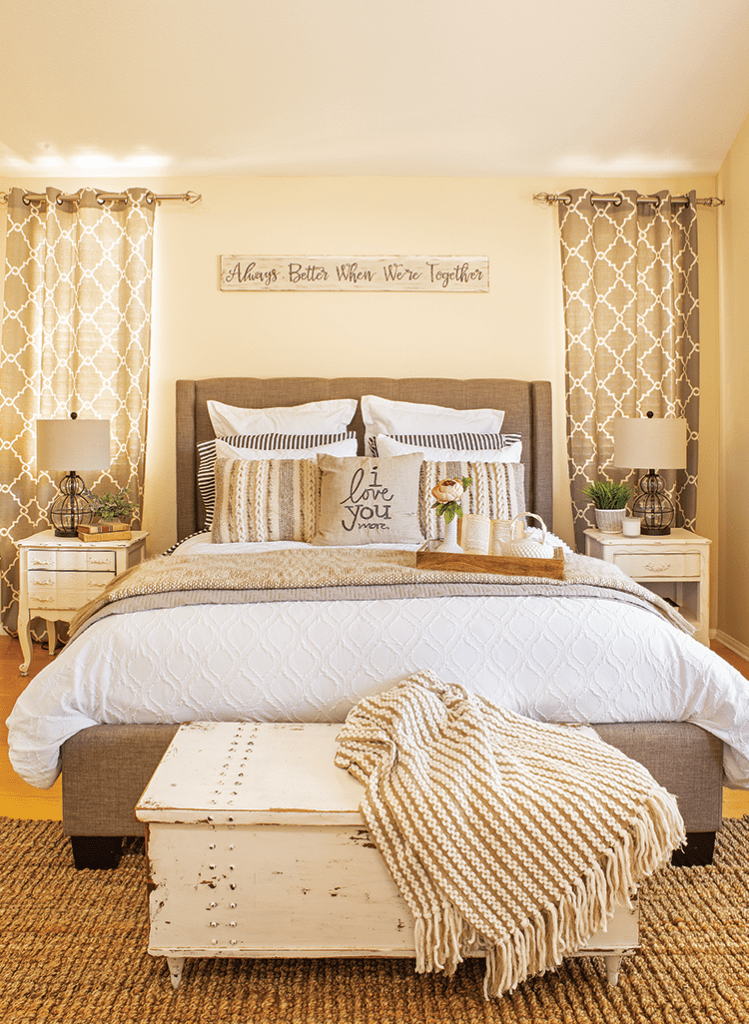 But she's also conscious of striking a balance between charming ornamentation and functional simplicity to keep her smaller house clean and uncluttered.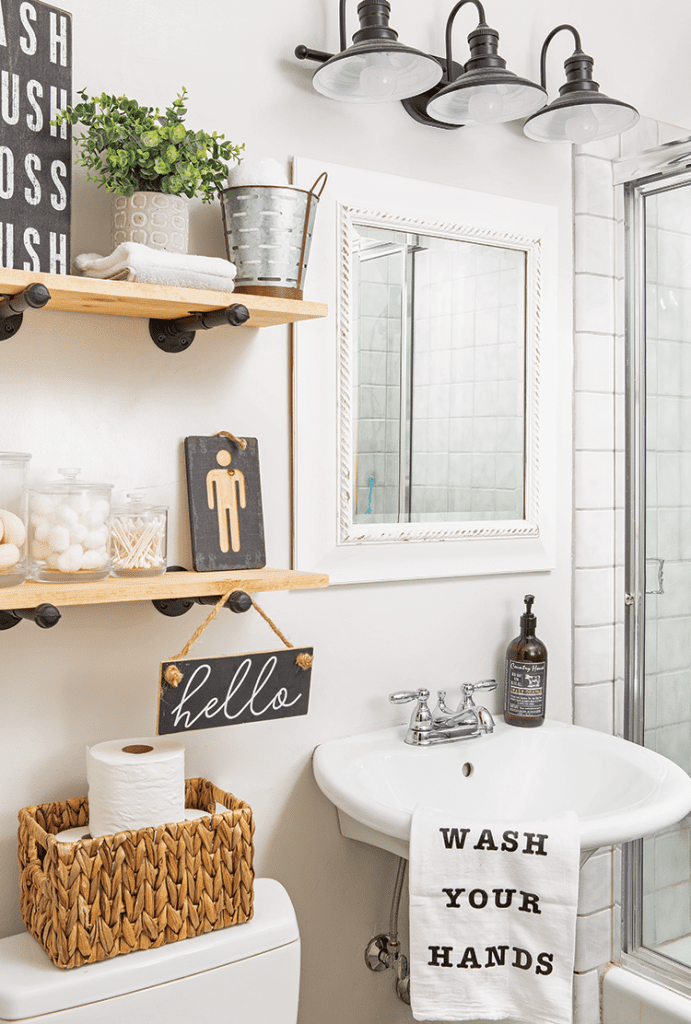 One way Samantha ensures this balance is through open shelving. It allows her to show off her décor in an organized fashion and also keeps these items out of reach of her small children.
Be Bright, Be Bold
The light whites and creams Samantha uses throughout her home allow her statement pieces to truly stand out. She is selective about her use of color, so details like her bright turquoise door and cushions attract the right amount of attention.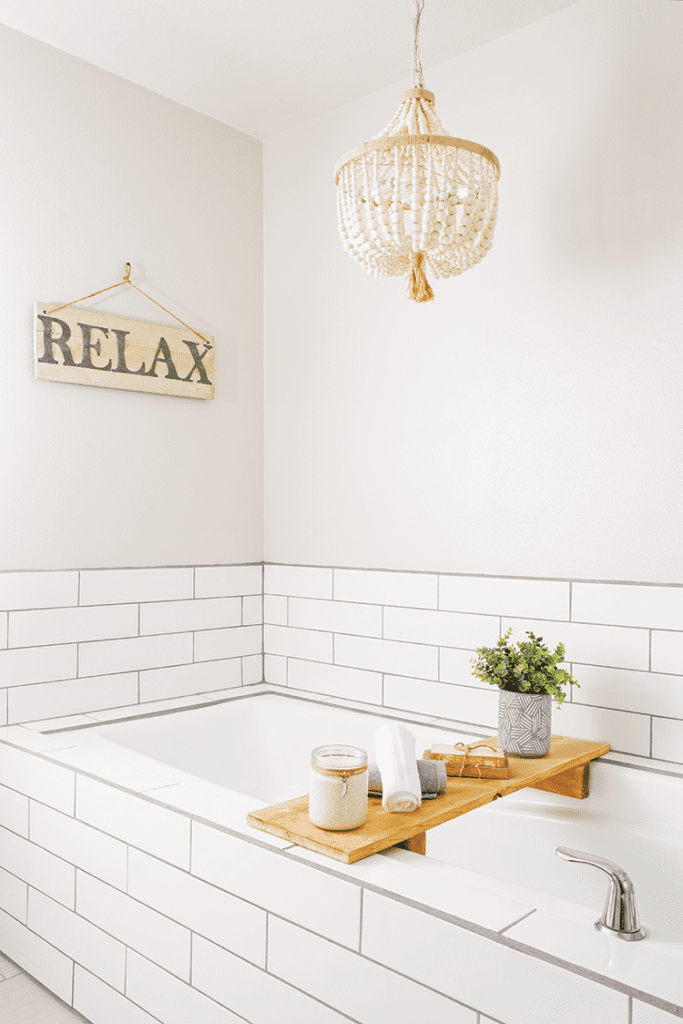 Her most-used statement items are her wooden wall signs. Employed in most of her rooms, sign art adds a consistent, homey touch. Outside her laundry room, for example, Samantha hangs a sign she designed and made herself.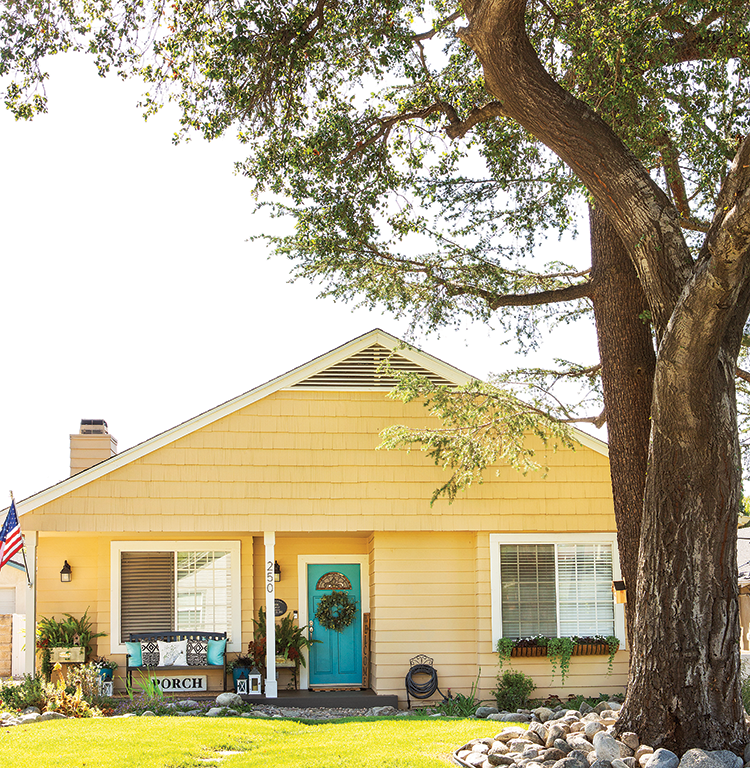 For Samantha, the process of making décor and changing up her spaces is just as enjoyable as seeing the end results of her creative labor.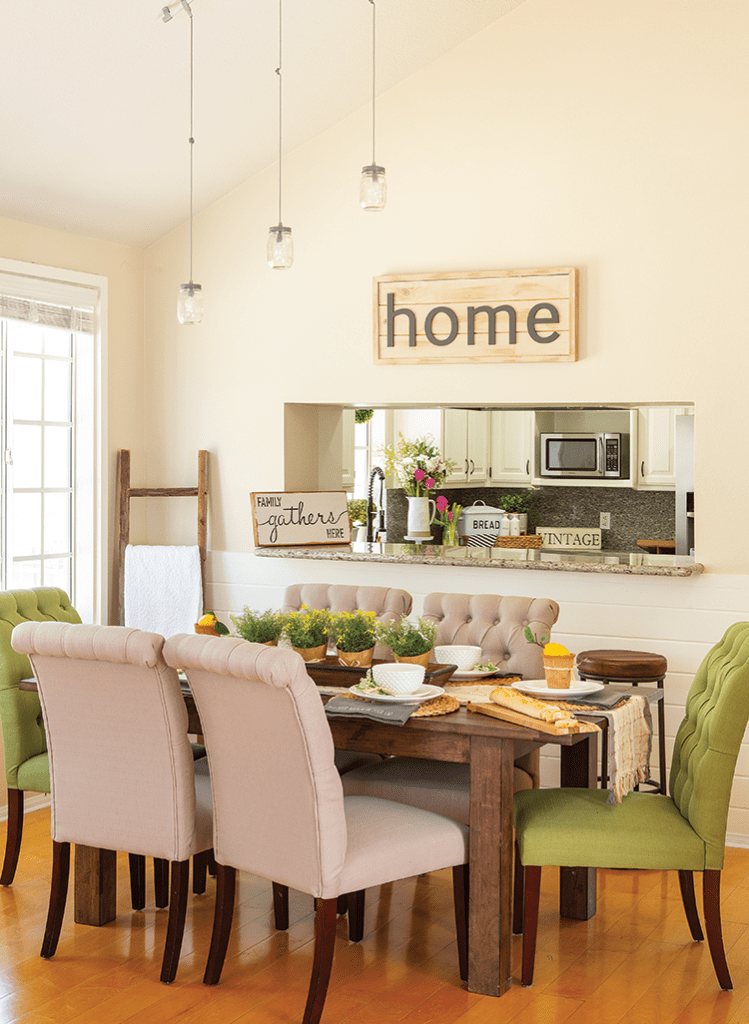 Porch Decor Tips & Tricks
Samantha's porch has received countless compliments from neighbors and guests. Here are three tips for making yours the most popular in the neighborhood.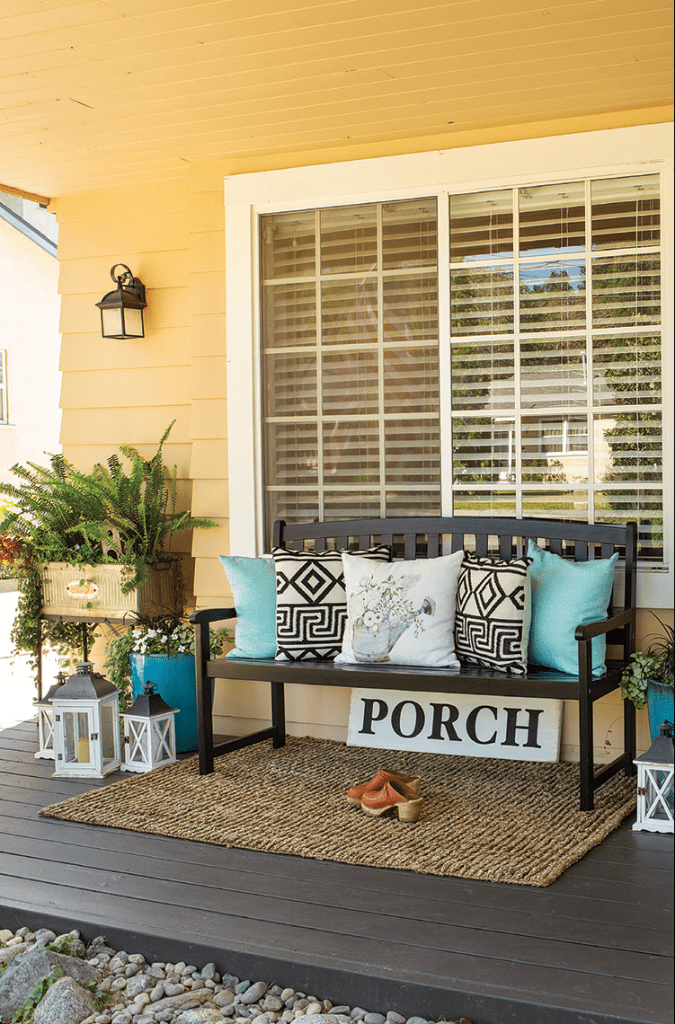 1. DOOR COLOR. While Samantha is a self-described lover of the classic red front door, she wanted to be more adventurous and go with a color that would be more distinctive. She settled on turquoise, which complements the yellow of the rest of her home's exterior.
2. RESILIENT PLANTS. When life gets busy, the last thing you want to be thinking about is keeping your front porch plants alive. Samantha advises adding easy-to-care-for greenery, such as ferns, which do well in the shade and don't require too much work.
3. SEASONAL DÉCOR. Southern California life means Samantha and her family enjoy warm weather nearly year-round. Nevertheless, she loves to change up her front porch to match the seasons. She recommends varying key decorative pieces but maintaining a consistent color palette. For example, she uses turquoise as a staple color because of her front door, and the color works surprisingly well with red for Christmas, orange for Halloween and pastels for spring.
---
Are you ready to give your porch a makeover yet? Get some more outdoor decorating tips here! And of course, don't forget to follow us on Instagram, Facebook and Pinterest to get your daily dose of farmhouse inspiration!