Bathtub or Shower? (or Both?)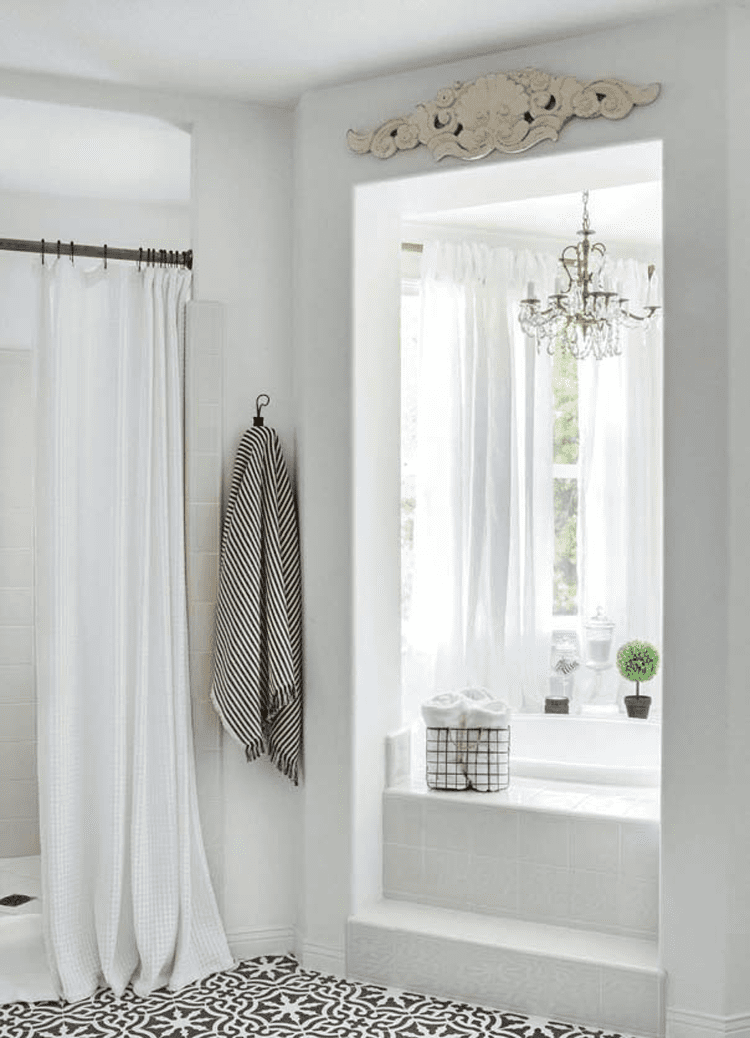 Photo by Chad Mellon
When it comes to designing or remodeling your farmhouse bathroom, few pieces are as pivotal to the style of the room as the bathtub or shower. But which one is best for your house? And which will give you the best resale value? If you have a large bathroom, you can install both a bathtub and a shower. But what if the bathroom is small? Here are some considerations to make as you prepare your bathroom design.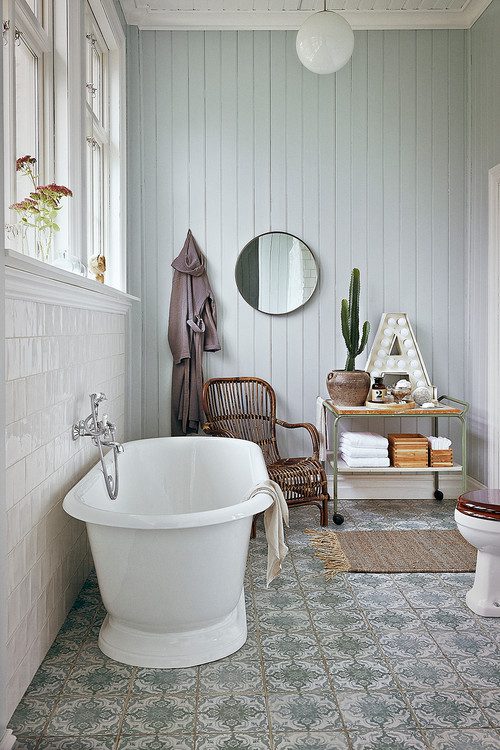 Current Use
One of the keys to deciding on a bathtub versus shower is if you have anyone in your family who uses the bathtub. If you have young children, you'll want a tub they can use, preferably in their own bathroom, unless you want to bathe them in your master bathroom. But if you don't have small kids and don't take baths very often, then a shower-only option might work for you.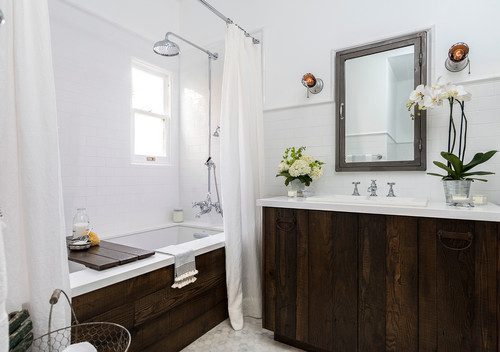 Space Savvy
If you're trying to save on space, showers are your best bet. Not only can a shower easily fit into a corner of the bathroom, but you can also give it a smaller footprint. On the other hand, if you have the desire (and the room) to really unwind, baths are the way to go.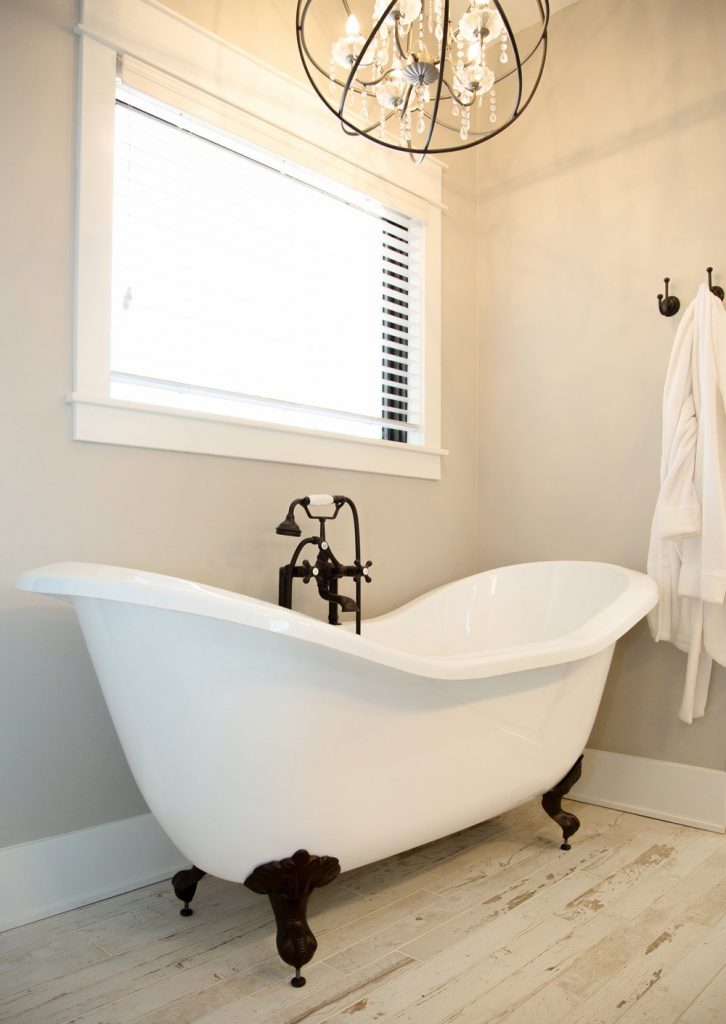 Trendy Versus Classic
The current trend is to replace bathtubs with luxurious, walk-in showers. This is a great option because most of us take more showers than baths, and it's convenient to have that extra space. On the other hand, though bathtub/shower combos are much less popular right now, that option would allow you to fit both a bathtub and shower into the same square footage in a small space.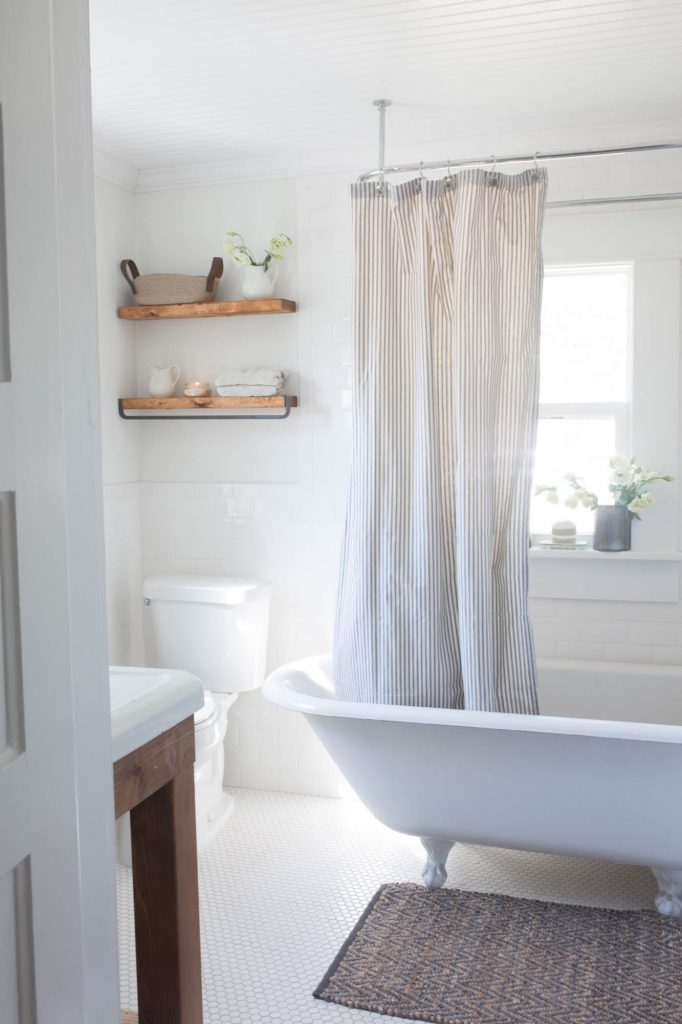 Resale
Think about your ROI (return on investment) for your home's resale value, especially for bathrooms, which have a high ROI. Replacing the only bathtub in the house would be a drawback for potential buyers, though not if you have another tub option. "In general, clients who want a bathtub are happy enough when there's at least one bathtub in the house," says realtor Joseph Chiavatti. "In general, it will not affect the home value at all to remove a bathtub."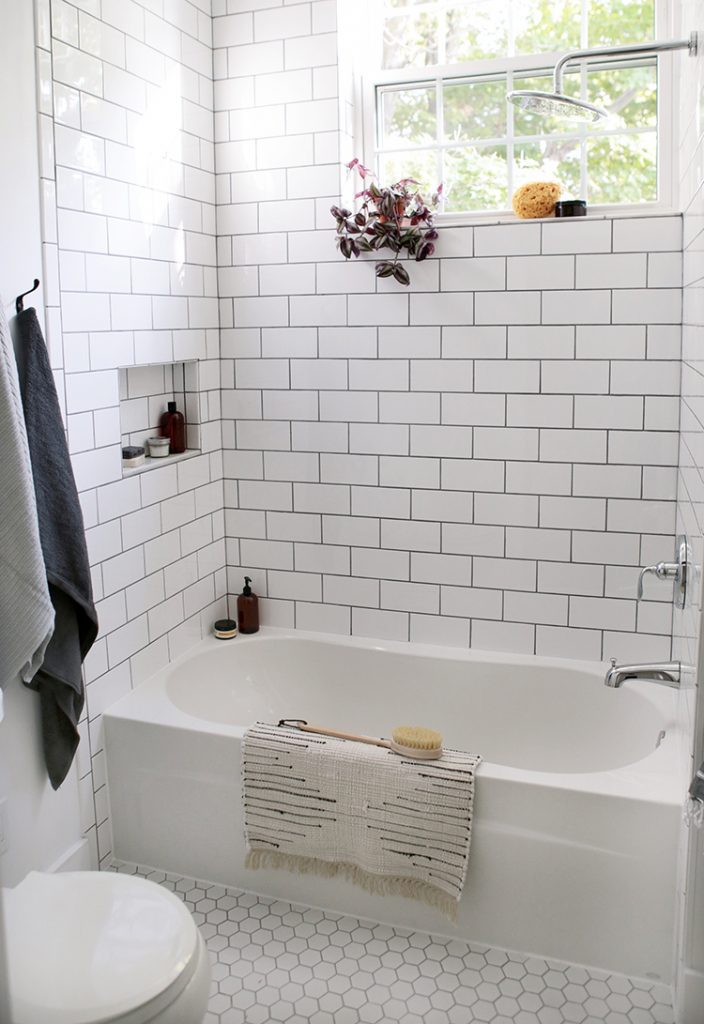 Short-Term Versus Long-Term
Do you plan to be in your home for five years, or 15? If this is your forever home, your personal taste and lifestyle needs should come before resale value as you renovate. But if you might move in the next few years, you'll want to maximize your resale value. If you're planning to move in the next few years, consider adding some of these trendy bathroom features for your home's resale.
---
If you're ready to tackle a DIY project, check out this DIY wood wall! Of course, don't forget to follow us on Instagram, Facebook and Pinterestto get your daily dose of farmhouse inspiration!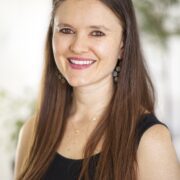 Victoria Van Vlear
Victoria is the editorial director of American Farmhouse Style. She shapes the editorial direction of the brand, both through the physical magazine and digitally on the brand's website and social media platforms. As a home décor enthusiast and DIYer herself, she knows what a little paint and patience can do for a room! Victoria is also a wife and mom to three little ones: two on earth and one in heaven. With any (not so spare) time, she devours book and dabbles in fiction writing. You can follow her on Instagram @victoriavanvlear