A Flower-Filled Spring Farmhouse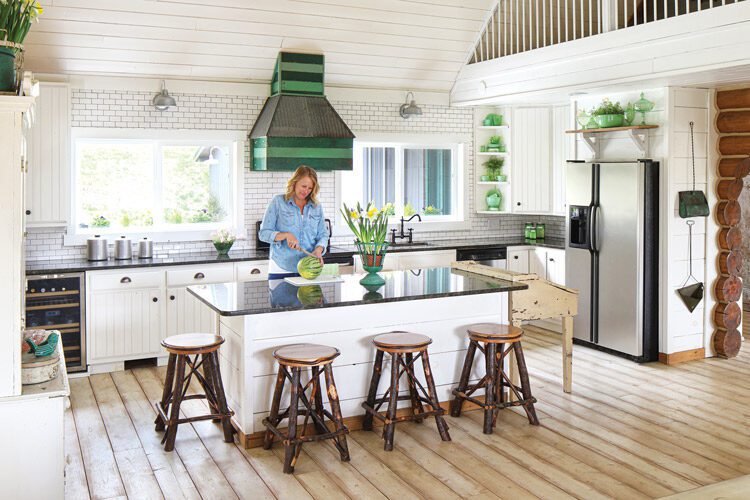 This Michigan home has evolved from a small log cabin to a full farmhouse with flea- market charm and a palette of spring.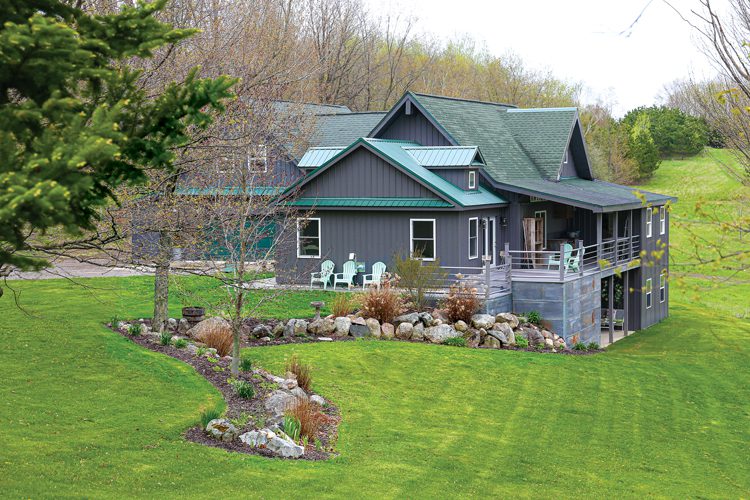 Our homes rarely remain stagnant, but change over time with the seasons of our lives. This has been the case for the home of Instagrammer Carey Johnson and her husband, Alan, in rural Michigan. Over the years, the house has seen an evolution, tripling in size since they first built their small log cabin on the property in 2003.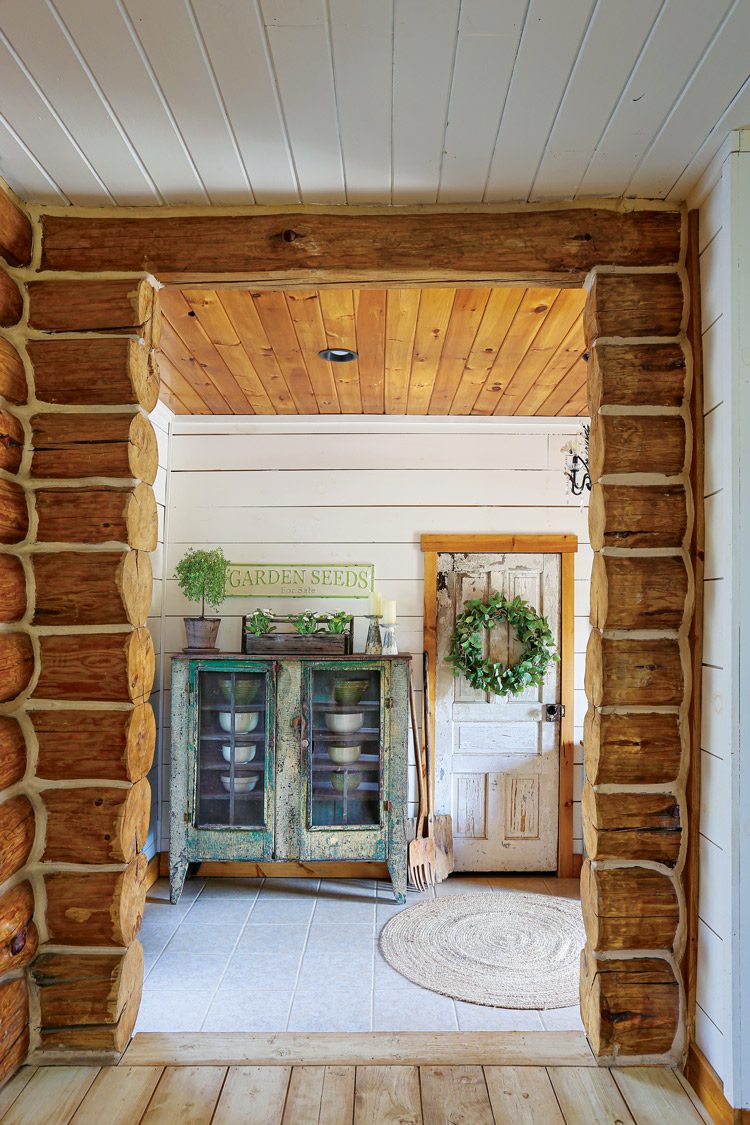 Spring Farmhouse Changes
While the renovations have significantly added to the living space and common areas, the most dramatic change is the interior 's color scheme from natural woods to white walls, ceilings and floors. Carey had grown tired of the dark natural wood walls that are part of living in a log cabin.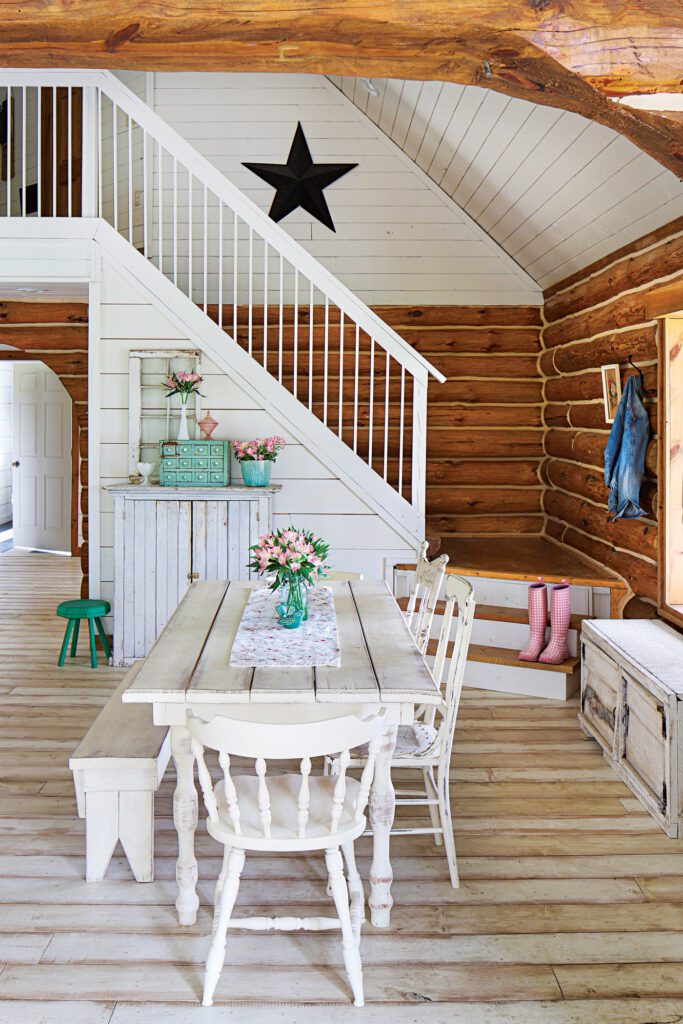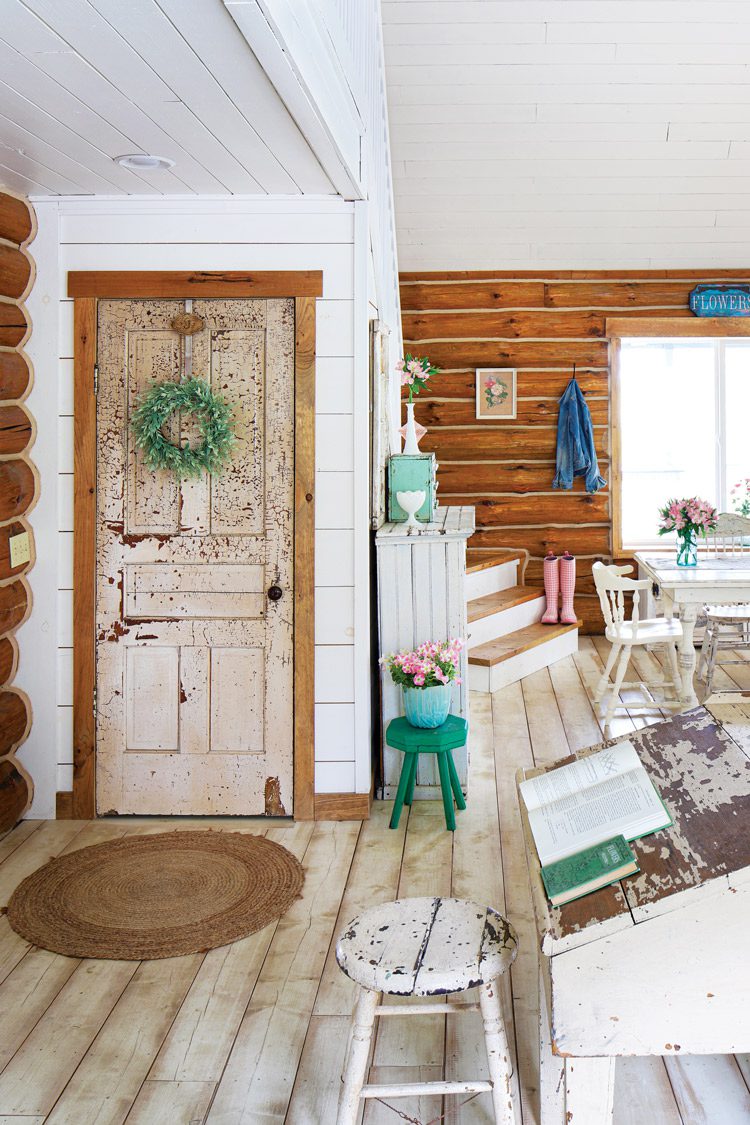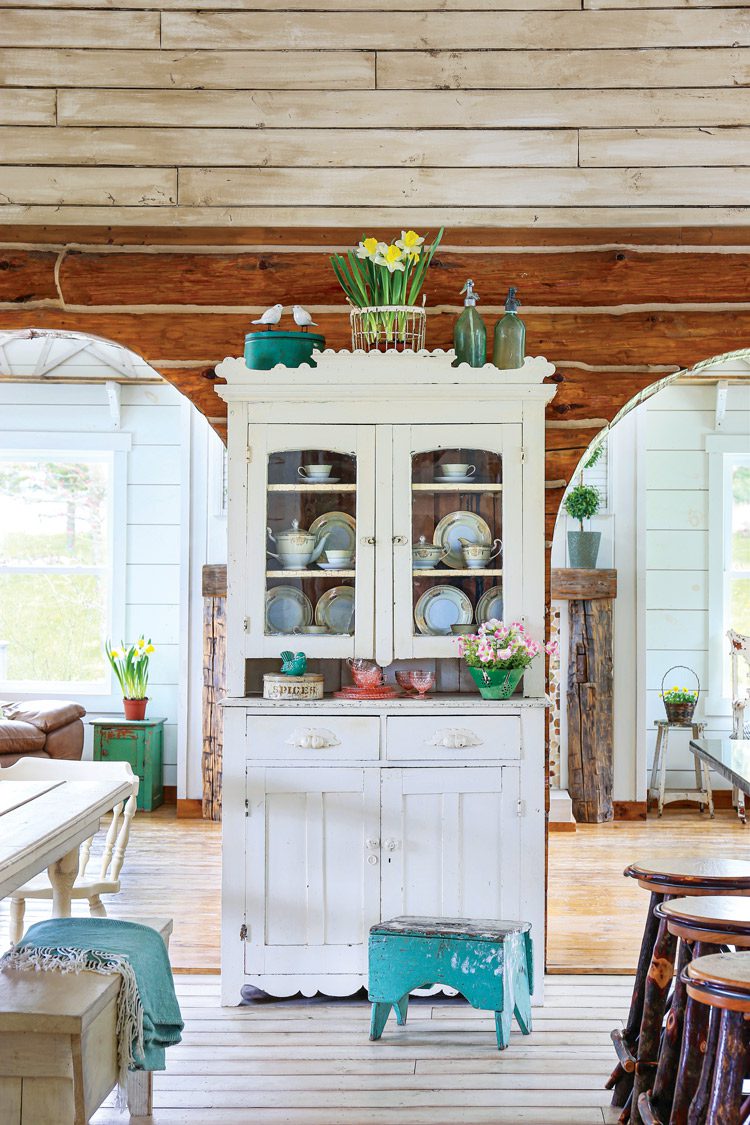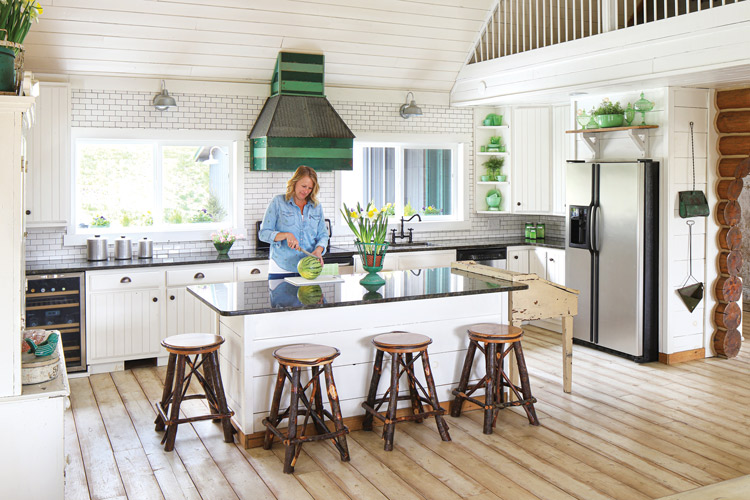 Carey began by painting the tongue-and-groove ceiling white to reflect natural light more easily in the space. Now most of the wooden ceilings, floors and walls are painted, with the exception of a handful of surfaces and the home's original logs that remain visible as interior walls. With each remodel, the couple continues to use pine and shiplap to tie into the original home's structure. "We're not huge fans of drywall," Carey says. "I prefer walls with texture."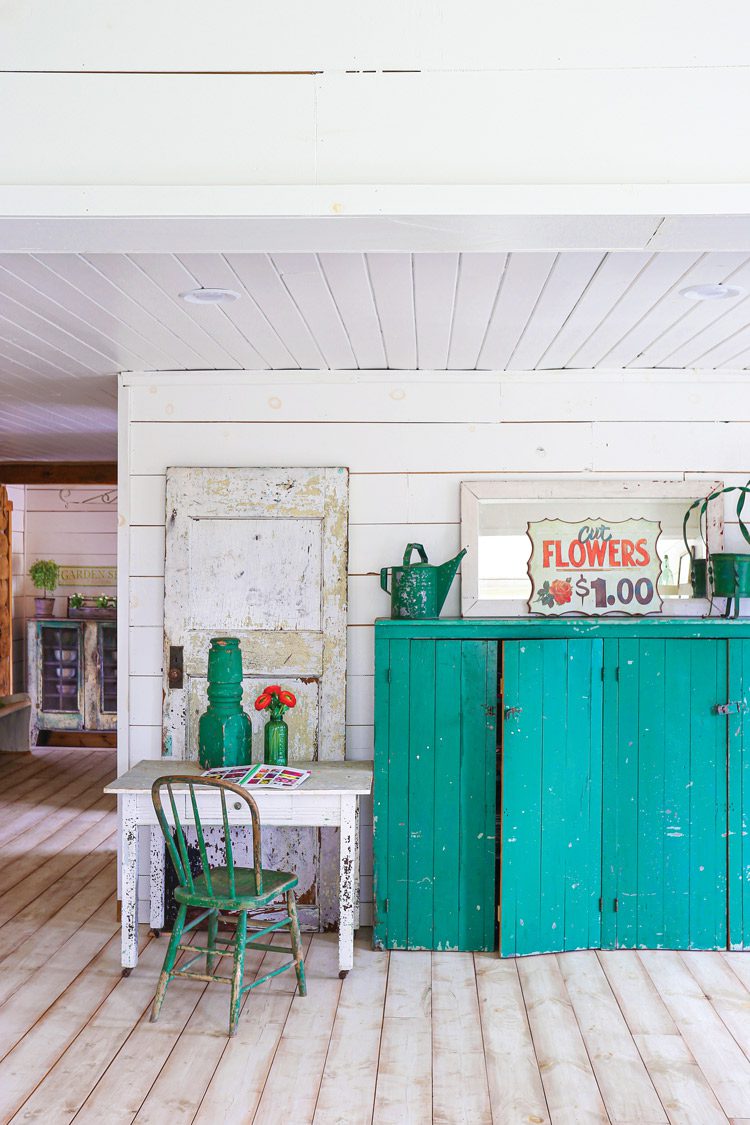 Architecture and Decor
With the textured walls, the architecture becomes an important part of the design. Carey embraces this in her decorating and limits furnishings where they're unnecessary. "If every surface and area is filled with décor items, it draws [your] attention away from the things you really want guests to notice," she says. "You really want your décor items and furniture to enhance your home, not bury it."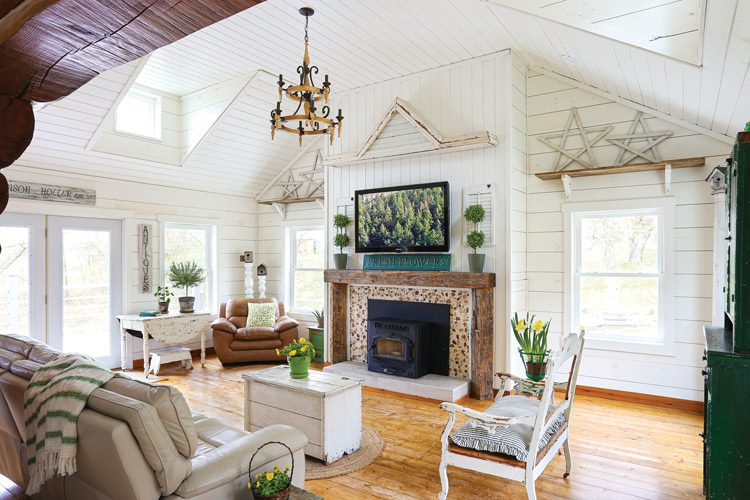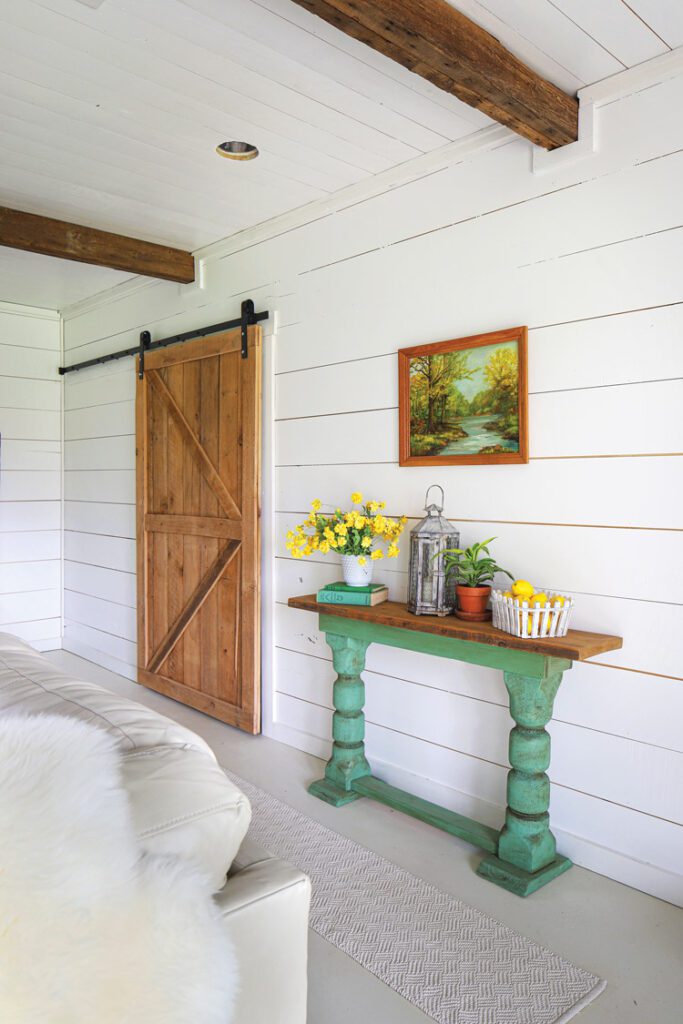 Beyond the white of the foundation pieces, Carey has ended up with green accents throughout her home. Much of that simply happened. Most of the items the Johnsons discover and love happen to be that color, and the different shades of green still manage to work together in each room. "The green finds us, we don't actively look for green," Carey says.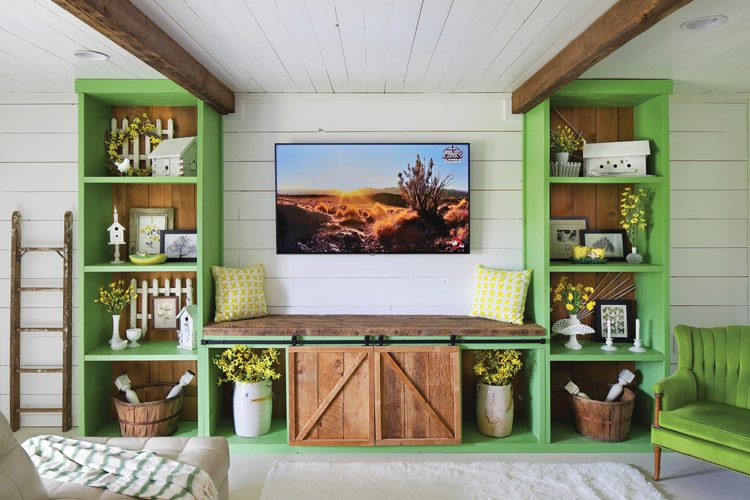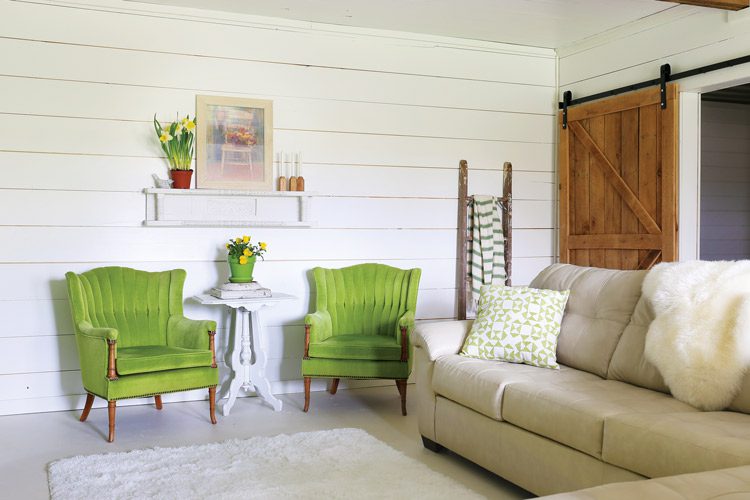 Flea Market Spring Farmhouse
Carey describes her style as primitive farmhouse, including flea-market-inspired items and furnishings that are visibly worn. "I just love chippy worn paint, things that show their age and you know they've had a life beyond coming to your house," Carey says. "They speak to me."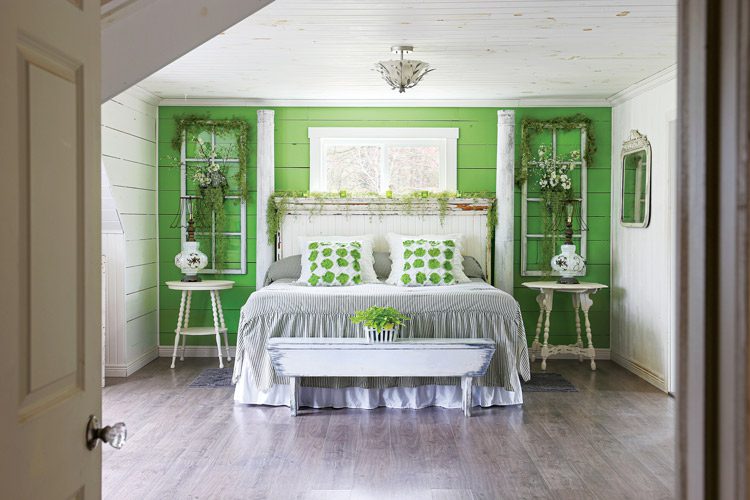 Because Carey prefers well-used items, many of her finds are fairly inexpensive. "I usually get really lucky pricewise because people think it's junky," she says. In general, she refuses to refinish items which have "earned this look." She discovers many of her pieces at flea markets, antiques shops, yard sales and through online sellers. She salvages some pieces from homes or barns about to be demolished.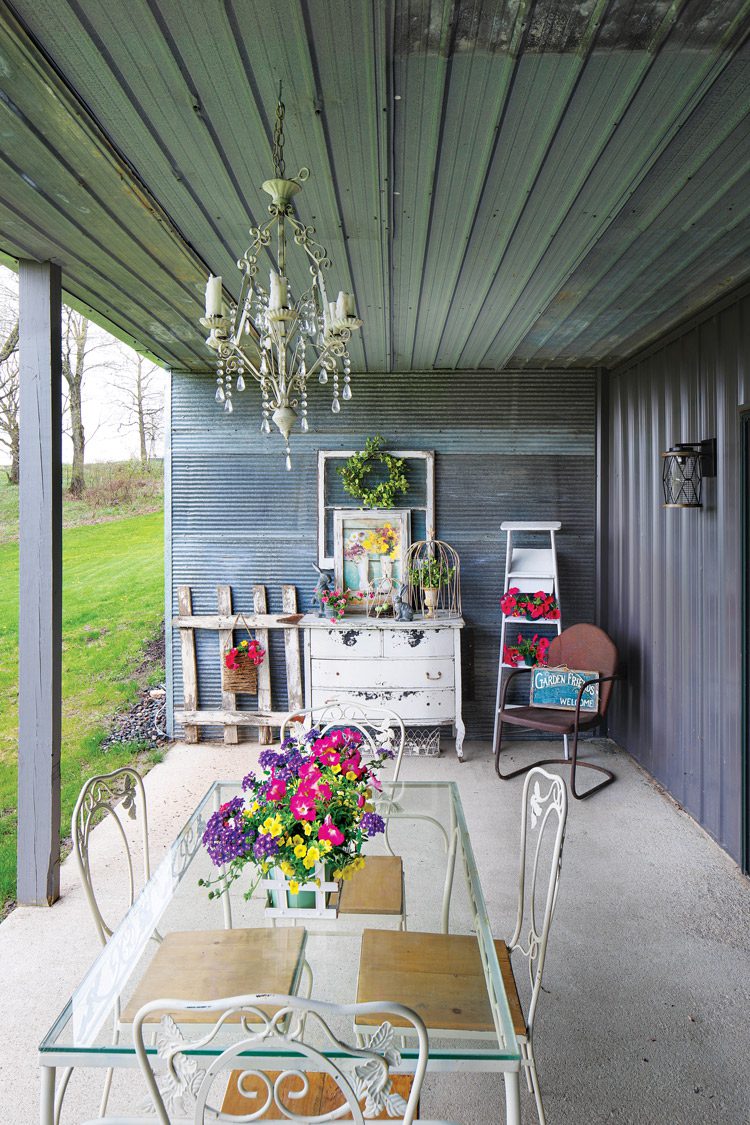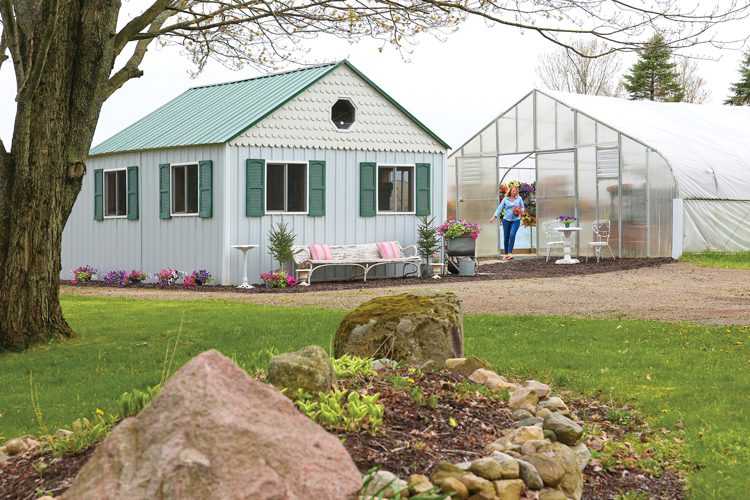 The couple has done all the home renovations and flea- market upcycles themselves, with many pieces of furniture custom built by Alan. "He just has this uncanny way of pulling the vision right out of my head and bringing it to reality," she says. "We definitely are a good team that way."
---
Love the vintage touches in Carey Johnson's Michigan farmhouse? A Flea Market Farmhouse will further inspire you! Of course, don't forget to follow us on Instagram, Facebook and Pinterest to get your daily dose of farmhouse inspiration!