Winter Bedroom Styling Tips
Written by Jessica Sigmon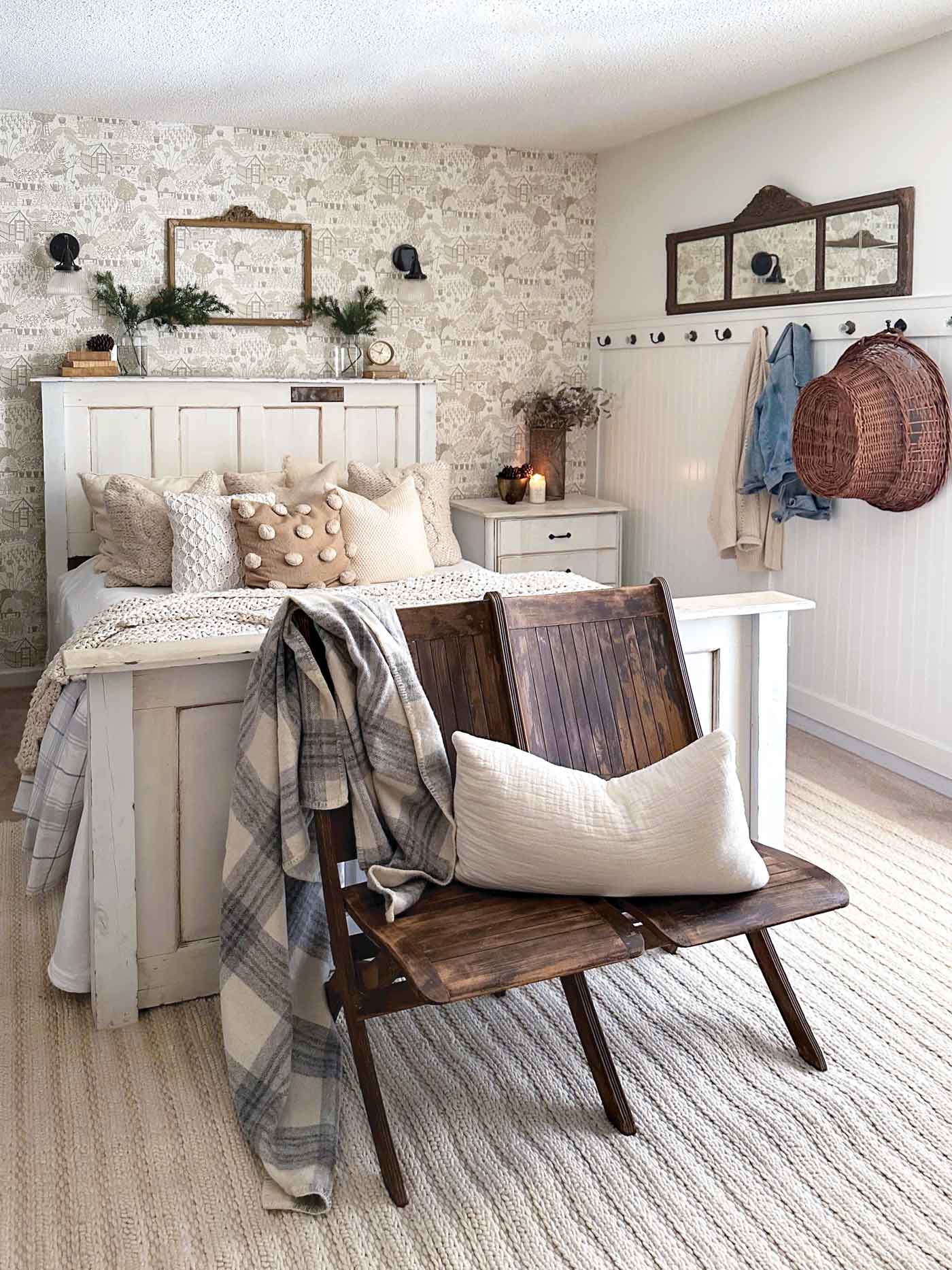 Written by Jessica Sigmon
Meet our 2023 Brand Ambassador and get her tips for non-holiday winter styling in the bedroom.
Editor's note: We're excited to welcome Jessica Sigmon, the blogger and Instagrammer behind Itty Bitty Farmhouse, for her own column in 2023! You may recognize her name—we've featured her fall home before. Jessica will be sharing simple and easy styling and DIY projects anyone can do.
Winter is one of those odd times for styling your home. All the holiday sparkle has come down, and you're left with a blank canvas and a ton of greens. Here are my three favorite tips that give that cozy feel for a winter bedroom.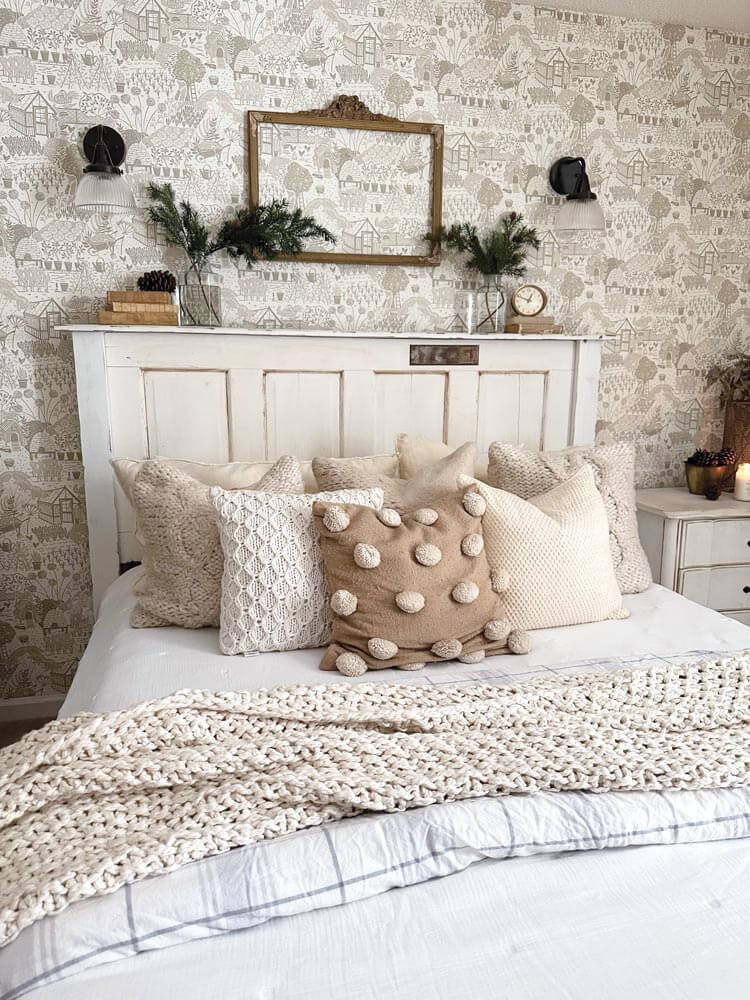 Tip 1: Soft Goods
Start with the bed and rug. A wool or shag rug of lighter, airy tones will give you free creativity to use any colors you want in your bedding. For the bed, grab crisp white sheets and a fluffy duvet to start. The outer layers are where you can customize. I love flannel for the winter months. Bring your own spin to the design with patterns, colors and layers to give the bed a fluffy look. Finally, top it off with a chunky throw and tons of pillows. Now you have the coziest center you can build your winter bedroom around.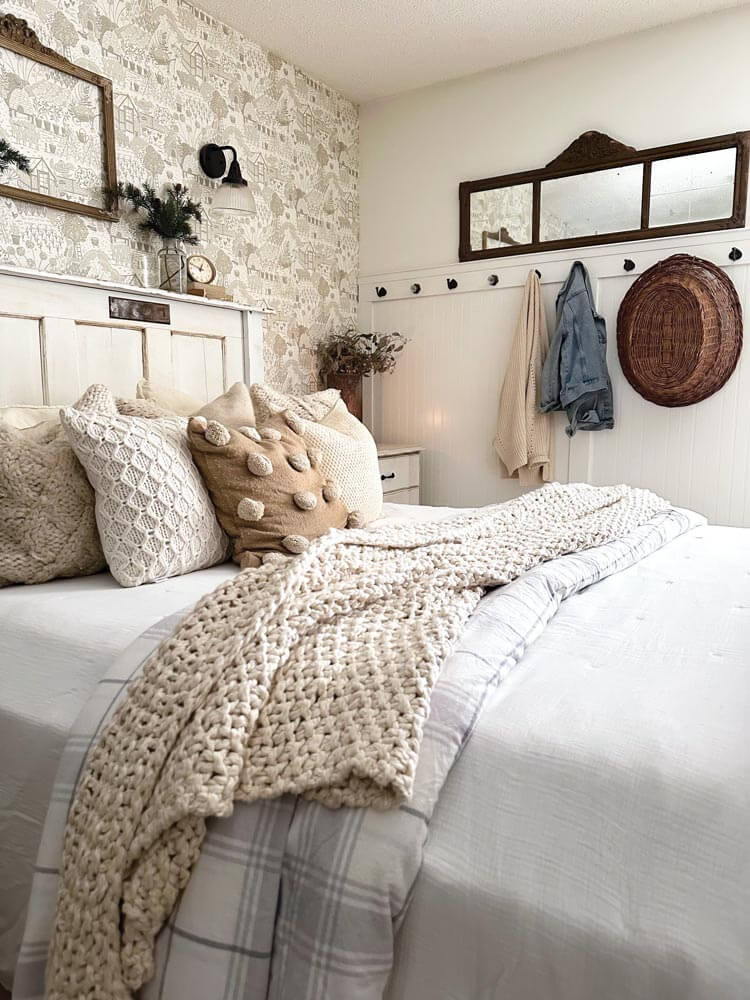 Tip 2: Baskets and Sweaters
Next, grab baskets and cardigans. Why would sweaters be considered décor? When you're trying to style for winter, there aren't many overt motifs like there are for the holidays. So use the pieces around your home that can serve a dual purpose. During the winter months, that's chunky knit cardigans. Baskets are another must. They're great for filling space and can be used all year. Layer them on a wall, use them to hold greenery and store those chunky throw blankets for your winter bedroom.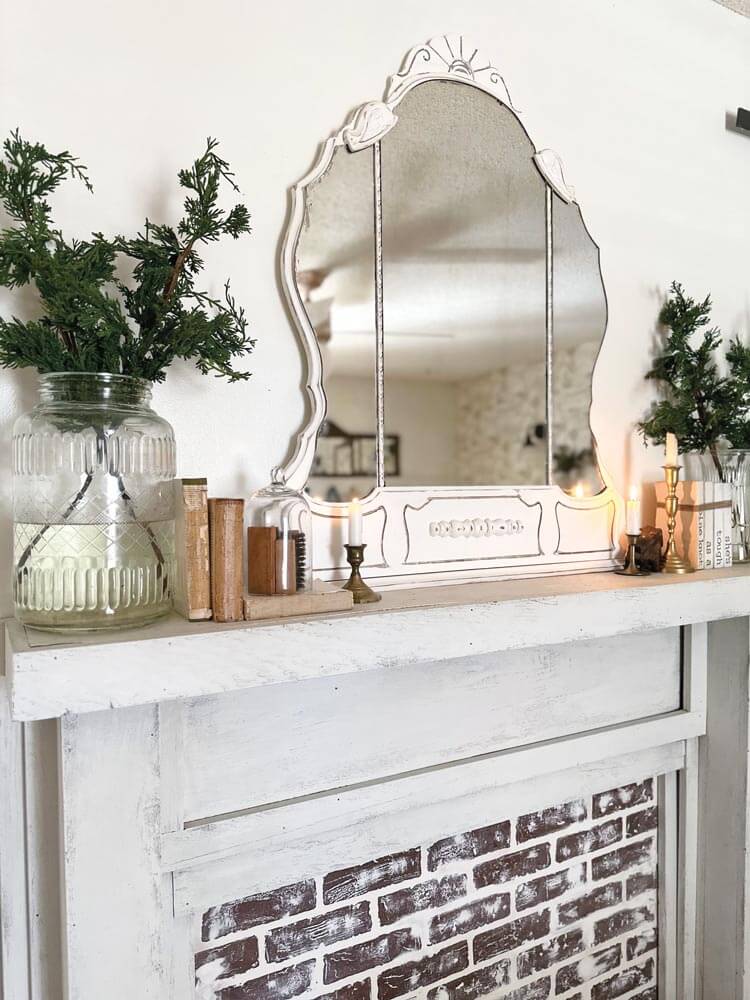 Tip 3: Winter Greens
Add in winter greens for the final touch to your winter bedroom. Use clear vases to make the green tones pop. Along with the greens, add in-season natural décor and brass tones, such as a brass vase or flower pot to display pinecones.
Creating a cozy winter bedroom can be budget friendly and so easy to transform with leftover holiday decorations. "Use and reuse" is a big motto in our home. I hope these tips help you stay cozy all winter long.
---
Jessica Sigmon is the American Farmhouse Style 2023 Brand Ambassador, and the voice behind Itty Bitty Farmhouse. She lives with her husband and pup in North Carolina. You can follow along with her online:
Instagram: @itty_bitty_farmhouse
Facebook: @itty-bitty-farmhouse
Pinterest: @ittybittyfarmhouse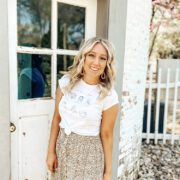 Jessica Sigmon
I'm Jessica, but mostly everyone knows me as Itty Bitty Farmhouse! A small town girl from a smaller NC town that loves a good DIY project, flea market pickin' trip, and a Pinterest loving junkie. My love for all things vintage started from a child. I can remember those Sunday trips to the flea markets with my parents. Over the years, I've developed a love and passion for styling old homes, DIY projects, and blogging about all the adventures. Through my creatives and projects my goal is to inspire others to brave those nerves and make your home your dream home. This may be picking up a power tool or even just styling a space that you never like because, it is bare. This community has been such a blessing to push my comfort levels and create the dream life, I have always wanted. Sharing my love and passion, I have been lucky to achieve many of my dreams I never knew I wanted until I picked up a power tool and camera to capture 3 years ago to capture it all! Starting with Instagram and building my social media channels and blog to where they are today. Creativity and will power is what it took for me! What a blessing it has been to be featured in American Farmhouse Style Magazine, Better Home and Gardens, Country Sampler Farmhouse Style, Farmhouse Chic Design (2019) written by Kristen Wiltgen, and styling live on Channel 36 WCNC's Charlotte. Friends you can make your dreams come true as well!