Beautiful Indoor Plants to Grow
Image by Chad Mellon
What's the secret to growing green plants without a green thumb? First, you need to choose the right ones. Find indoor plants that will thrive in your home by evaluating whether your house is normally warm and humid or cool and dry. Second, you need to find house plants that will match your overall style. Leafy plants look especially great for traditional or French farmhouse style, while succulents and colorful flowers add a pop of modern farmhouse glam.
We found our favorite indoor plants to share with you. They're low maintenance with high marks for beauty and ready to be shipped straight to your door!
Here at American Farmhouse Style, we absolutely love to share our finds from around the web with you! That being said, you may notice that some of the links in this article are affiliate links. This means that if you click through and make a purchase, AFS receives a small commission at no extra cost to you! Truly a win-win!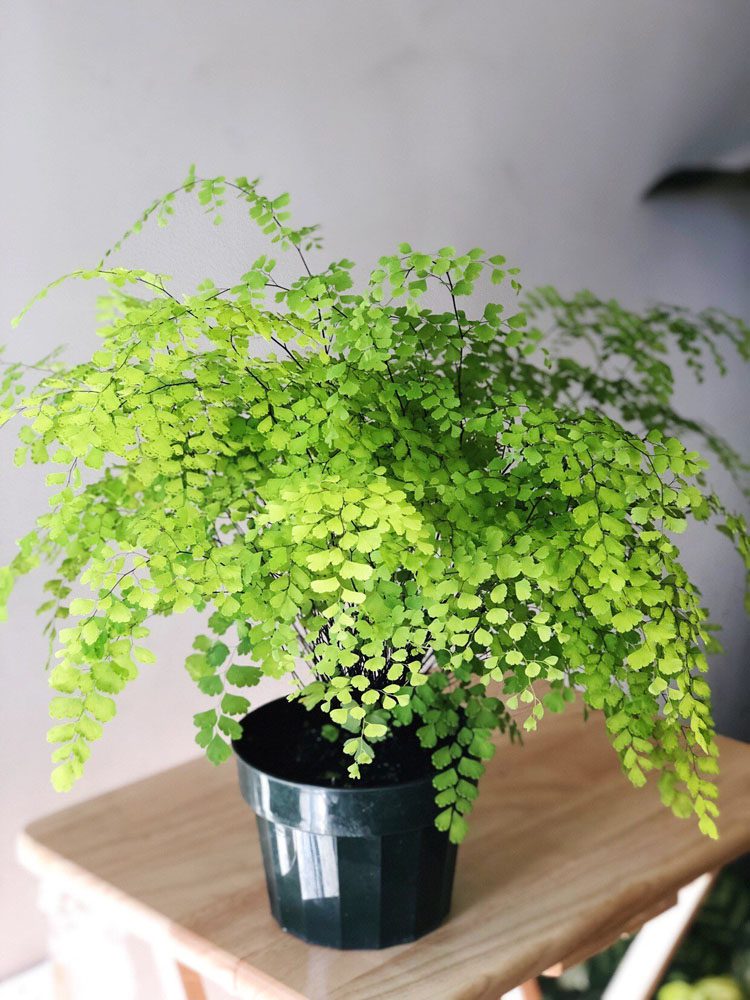 Maiden Hair Fern
The maiden hair fern lives best in a moist or slightly humid environment. If you live in a drier climate, no worries—nothing a little daily misting won't solve. For best results, keep this plant away from heating and cooling vents to prevent it from drying out. Follow the beauty regimen of this fern and you'll have a lovely accent piece for years to come.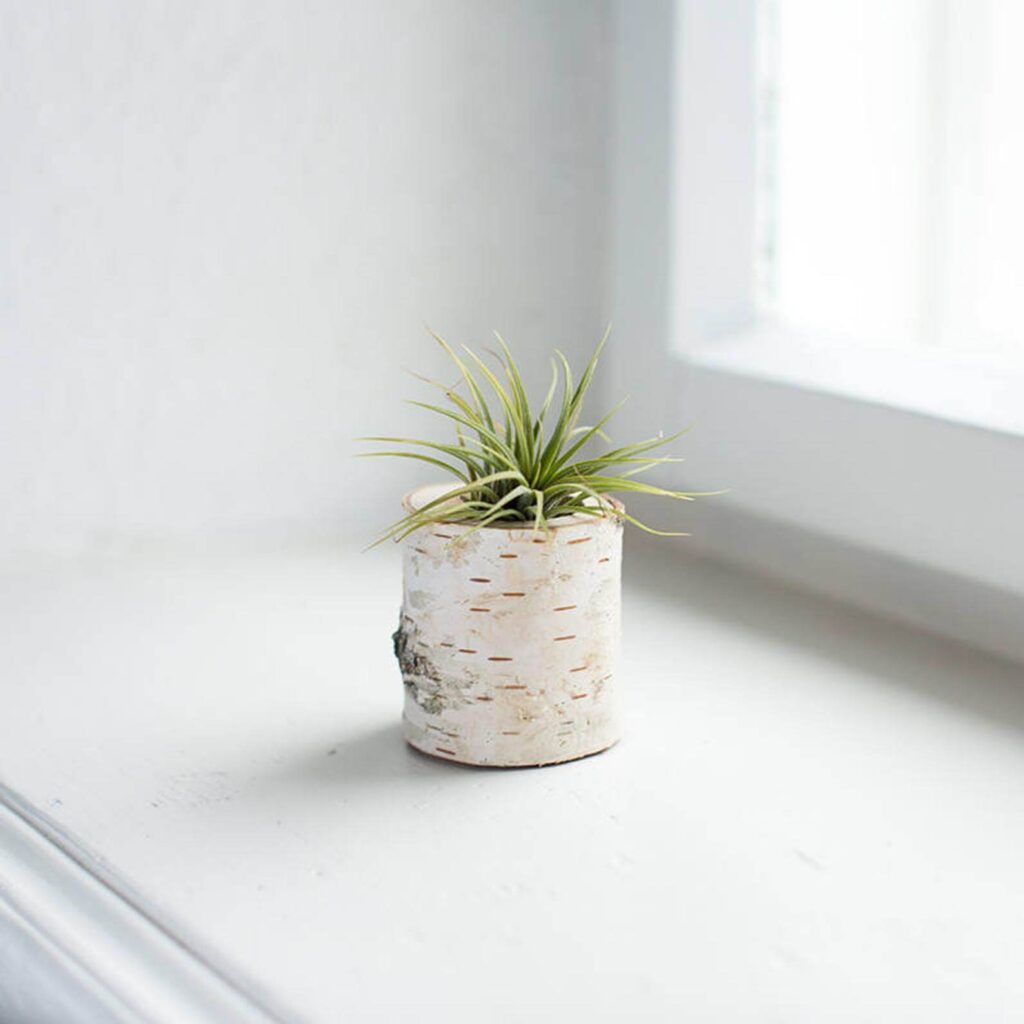 Succulent or Air Plant Birch Planter
Pictured with an air plant, this planter can work equally well for succulents. Both are easy maintenance and hard-to-kill plants. The birch bark of this planter makes it adaptable to traditional farmhouse style as well. Watering amount varies for succulents, but this hardy species requires very little maintenance, and some can thrive with a few hours of direct sunlight everyday.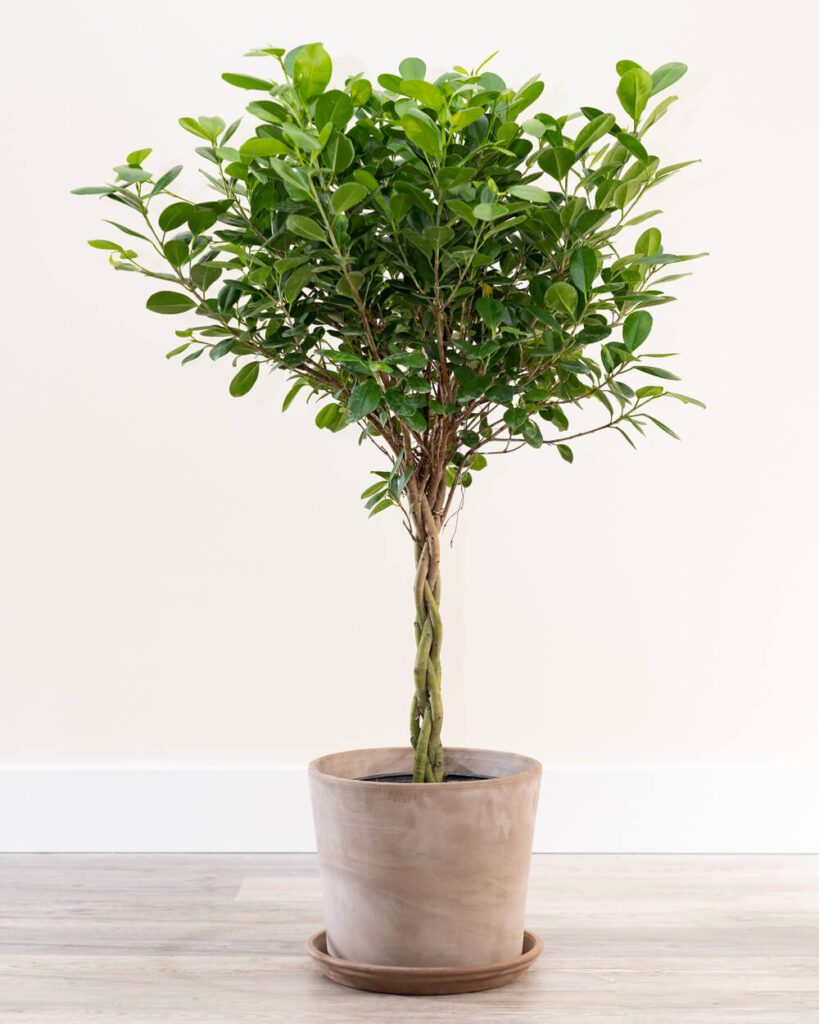 Ficus Danielle
The ficus danielle is native to Australia and Southeast Asia. It enjoys a neutral climate and thrives in bright, indirect sunlight. There will be a slight adaptation period as it adjusts to your home, but once it nestles into its new nook, it's a happy and very low-maintenance tree.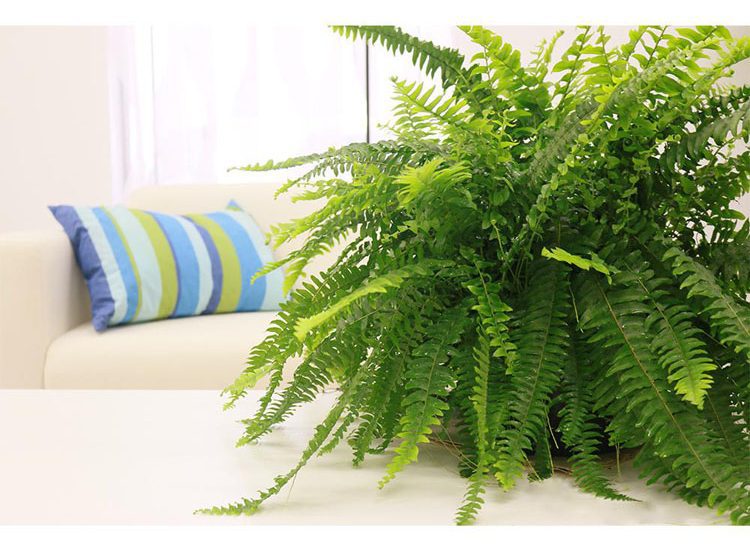 Boston Fern
Like the maiden hair fern, the Boston fern prefers a moist environment on the warmer side. As an indoor plant, it would make a great addition to a bathroom that receives some sunlight. Outside, it could also hang from a patio veranda! Just make sure to water it twice a week and to move it inside when the weather cools down.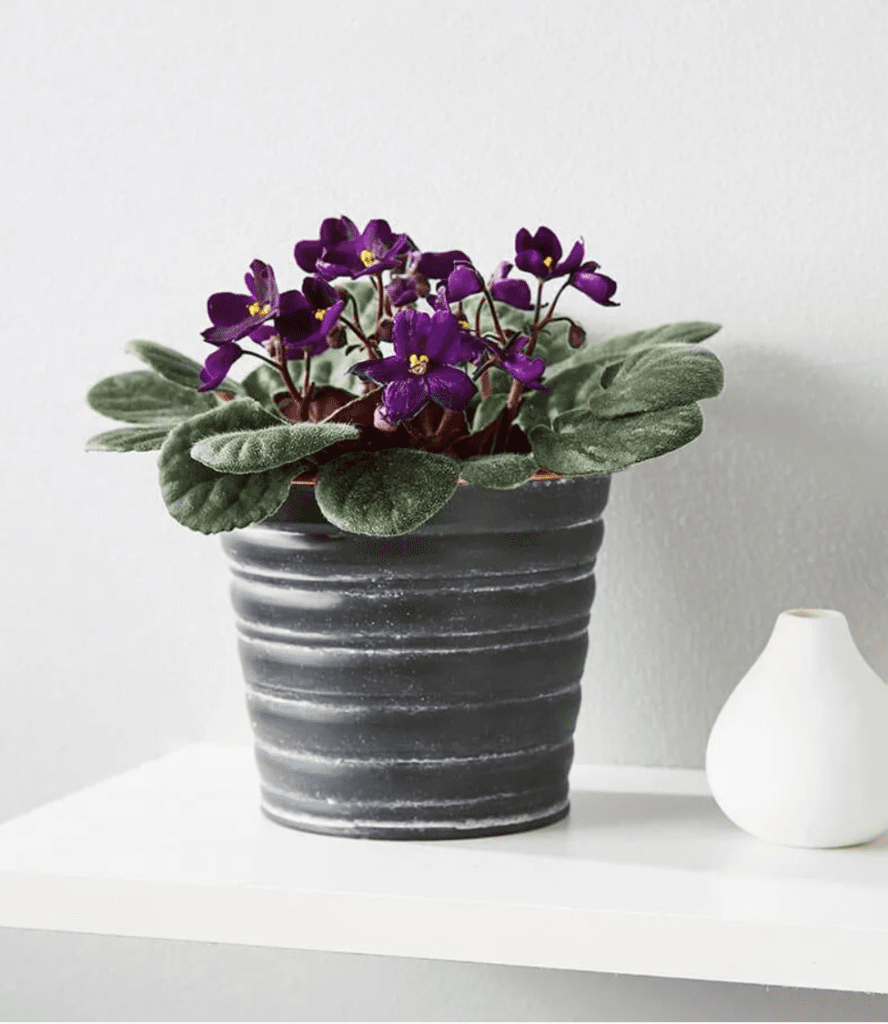 African Violet
This African violet is a vibrant pop of color. They bloom all year round and like warm environments. Place them on a windowsill or table top where they will get lots of indirect sunlight. If you've got a room full of whites and neutrals, this may be the accent piece you've been looking for.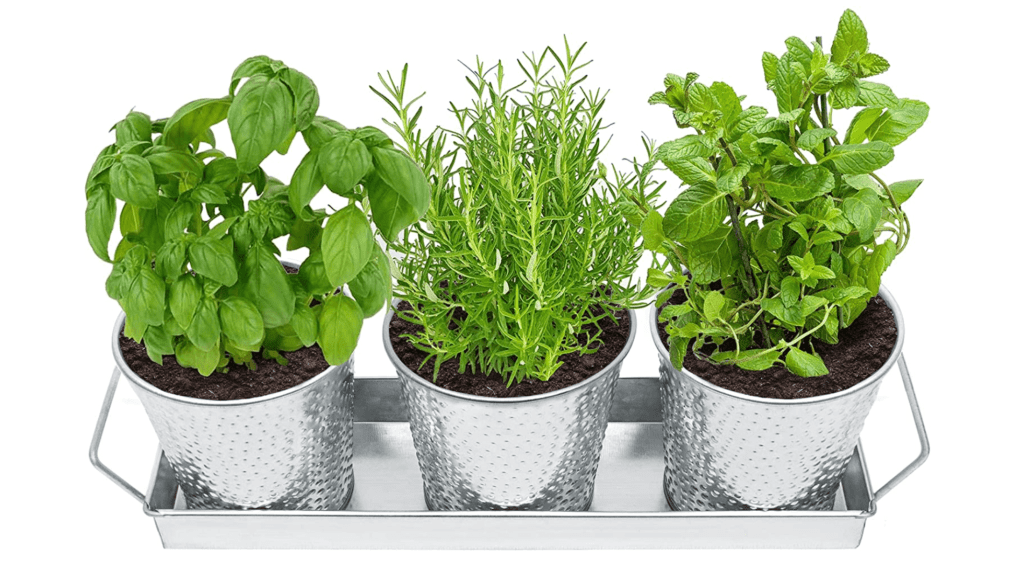 Herb Collection
Where can you find the freshest produce? Right in your own kitchen! These window sill-friendly containers for flavor-packed herbs can house herbs, those organic and fast growing kitchen mates. Fill these containers with basil, rosemary and mint.
---
Need a new home for your feathery friends? Check out our top picks for chicken coops. Of course, don't forget to follow us on Instagram, Facebook and Pinterest to get your daily dose of farmhouse inspiration!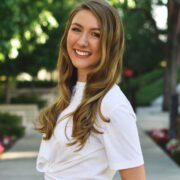 Hannah Strandberg
In 2015, I followed a string of sunshine and spun myself a cozy home in LA. Four years later, I got my two bachelor's degrees, one in English (Writing) and one in Music (Voice). I always planned on returning to my Oregon roots, but the opportunities in LA are so diverse and plentiful, I just had to stay. From interior design to popular home appliances, I've gone on a few adventures. I've written web and print articles for Engaged Media, LLC, as well as marketing campaigns and product listings for home appliance brands, such as Levoit and Etekcity. Sprinkle in a few blog posts, university articles, and property management web pages, as well. My overall philosophy is simple: I believe we're meant to explore. Even when sitting still, our minds go scrolling through Instagram, visit our favorite TV shows, remember old curiosities. Strong, creative writing diverts our attention from the beaten path to find something new. You can connect with me here