Are Granite Countertops Outdated?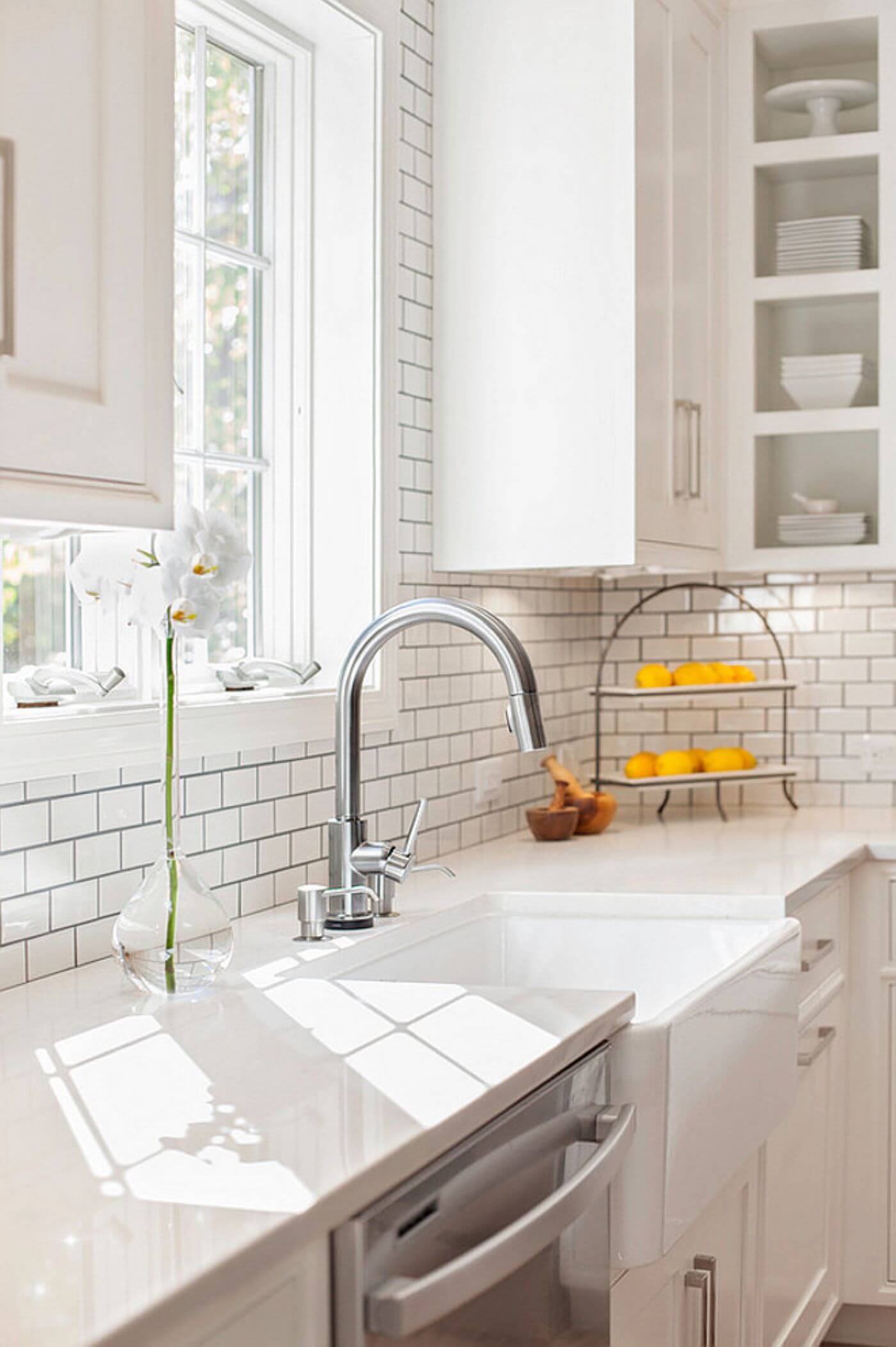 Courtesy of Home Bunch
It wasn't long ago that the ultimate in luxury in kitchens were granite countertops. And with them, came luxurious dark woods, glazed warm whites and walls of travertine tile. We couldn't get enough of traditional kitchens, often themed to look like Tuscan or French Country villas. They were detailed and often dark and formal, and all topped with this high-end countertop material.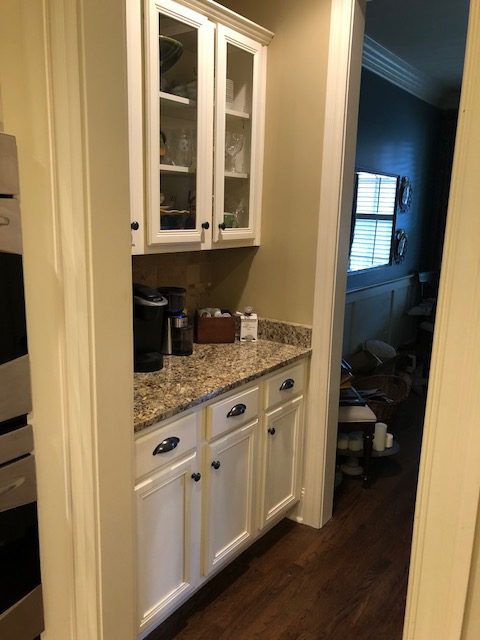 The Appeal of Granite
Designers loved how much "movement" there was in the stone. Homeowners loved that it was stain-, scratch-, and heat-resistant.

It was expensive, too. Something reserved for luxury homes or gourmet cooks. Most everyone who redid their kitchen insisted on granite countertops.

Then, we started calling the process of choosing countertops "choosing your granite." Granite countertops started showing up standard in development houses, which was quite a selling feature to the first-time buyer. It showed up at big-box home improvement stores, and then it was listed on special, and finally, it showed up in "before" pictures of kitchen remodels.

What Happened to Granite?
Granite didn't have a chance of staying popular forever for two main reasons (bless its heart). The first reason is that once a style trickles down to big box stores, it becomes builder-grade and everyone has it. It loses its feeling of luxury. As soon as almost every remodeled kitchen in America had realized its granite-sporting dreams, granite got bumped from its position.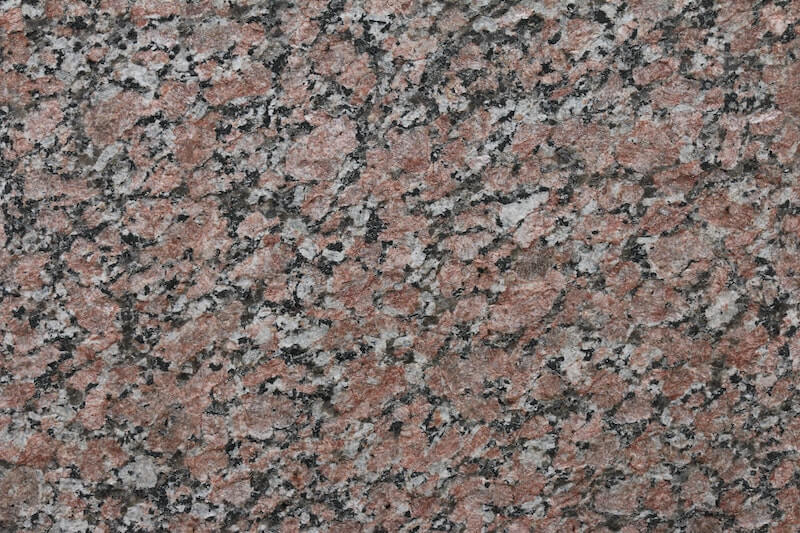 The second reason granite countertops have lost their appeal is that the preference for dark, warm kitchens was replaced by a preference for light, simple kitchens. Designers quit wanting "movement" and instead wanted peace.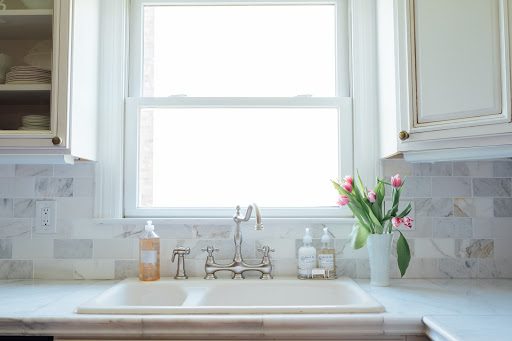 Are Granite Countertops Outdated?

In a word, yes, if your granite is busy and warm (or looks like meat). But, it depends on what you're trying to do. If you love your granite and aren't selling your home, keep it and enjoy.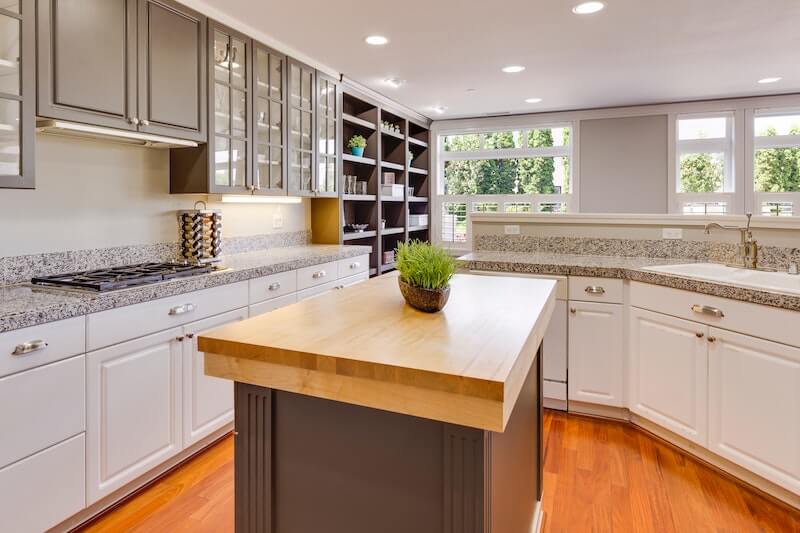 But if you're planning to sell your home or are updating your kitchen with new cabinets and countertops, choose quartz for a fresher look.

Maybe you can paint your cabinets if you already have granite countertops and want to update without replacing them. Choose the lightest and coolest color in your granite for your cabinet color.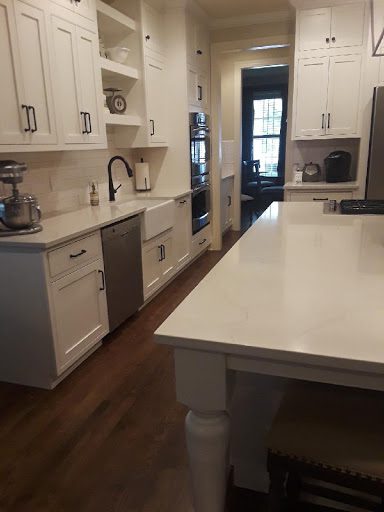 What is the Latest in Countertops?
Granite's long heyday as the primo countertop material has given way to quartz, with its similar real-stone properties. In fact, more than twice as many people are choosing quartz than are choosing granite, according to our stone countertop supplier in the Nashville area.

Quartz is an engineered stone that can be made to look like any natural or manmade material. It doesn't require sealing and can be made to mimic marble, which is currently the most popular "look" of quartz.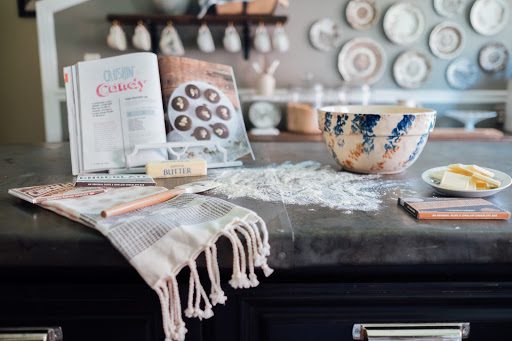 Other Countertop Options

Other options are wood, which is often as pricey as stone unless you DIY it. Just be careful about wet areas. Zinc is a cool option for a vintage or industrial look, especially for an island. Also, quartzite is gaining popularity for people who want eye-catching natural stone countertops that are available in cooler colors. It's a natural stone similar to granite (not to be confused with engineered-stone quartz).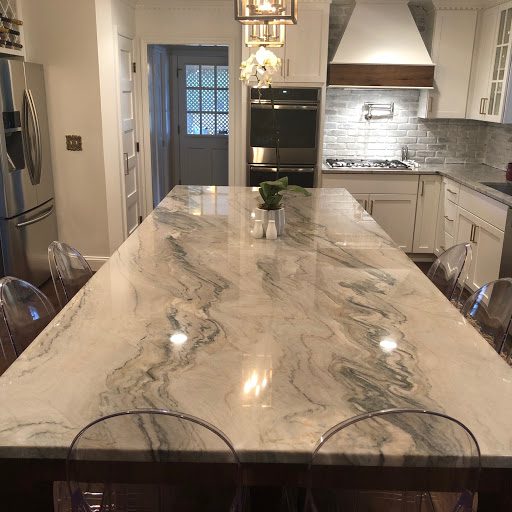 Will Granite Be Back in Style?

Absolutely, yes. I think it'll be back in style when the public taste pendulum swings back to warmer colors. I don't think the blotchy builder-grade granites will be back for a very long time, though. When tastes head back to warm, I would imagine there would be new kinds of granite (maybe from an undiscovered granite mountain somewhere) that show up that feel fresh and new. Quartz will stay in style as well, because it can be made to match any color preference or taste.
---
Want to brighten up your kitchen? Add some color with these 3 fool-proof tips! Of course, don't forget to follow us on Instagram, Facebook and Pinterest to get your daily dose of farmhouse inspiration!
For savvy, down-to-earth advice and plenty of inspiration from across the country delivered to your door (or inbox), subscribe to American Farmhouse Style magazine! Find out more and sign up for a one-, two-, or three-year print or digital subscription here!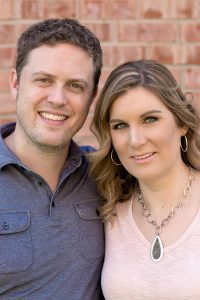 Holly Thompson is a designer in the Nashville area. She and her husband Dave own Holly Thompson Homes, a kitchen/bath showroom/interior design studio in a 200-year-old building in Historic downtown Franklin. They are a husband-and-wife design and renovation team, partnering with local contractors and builders to make Holly's designs come to life. Their home was featured in American Farmhouse Style in Fall 2017. They also have three kids and two kitties. Follow along with Holly and Dave on Instagram and Facebook.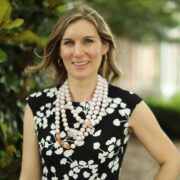 Holly Thompson
Holly Thompson is an interior designer in historic downtown Franklin, Tennessee. She specializes in high-end kitchens and thoughtfully-designed interiors, and holds a Master's degree in Interior Design from Savannah College of Art and Design (SCAD). She focuses on enjoyment and livability in her spaces, incorporating vintage and unique pieces to give them a sense of history and individuality. She is currently in the process of adding consulting services and affordable video content to her offerings for aspiring designers and DIYers. She works with her husband Dave, a contractor and realtor, on many of her projects. They are currently working on rehabilitating a small town in middle Tennessee, where Dave also serves as the mayor. They have three kids, three cats, and an adorable guinea pig named Scooter. In her free time, Holly loves to read design books about everything from historic architectural styles to biophilic design. She also frequents flea markets and antiques stores, buying antique transferware, midcentury modern chairs and vintage decorating magazines whenever possible. Follow along with Holly at hollythompsonhomes.com and on Facebook and Instagram.