5 National Parks to Visit This Fall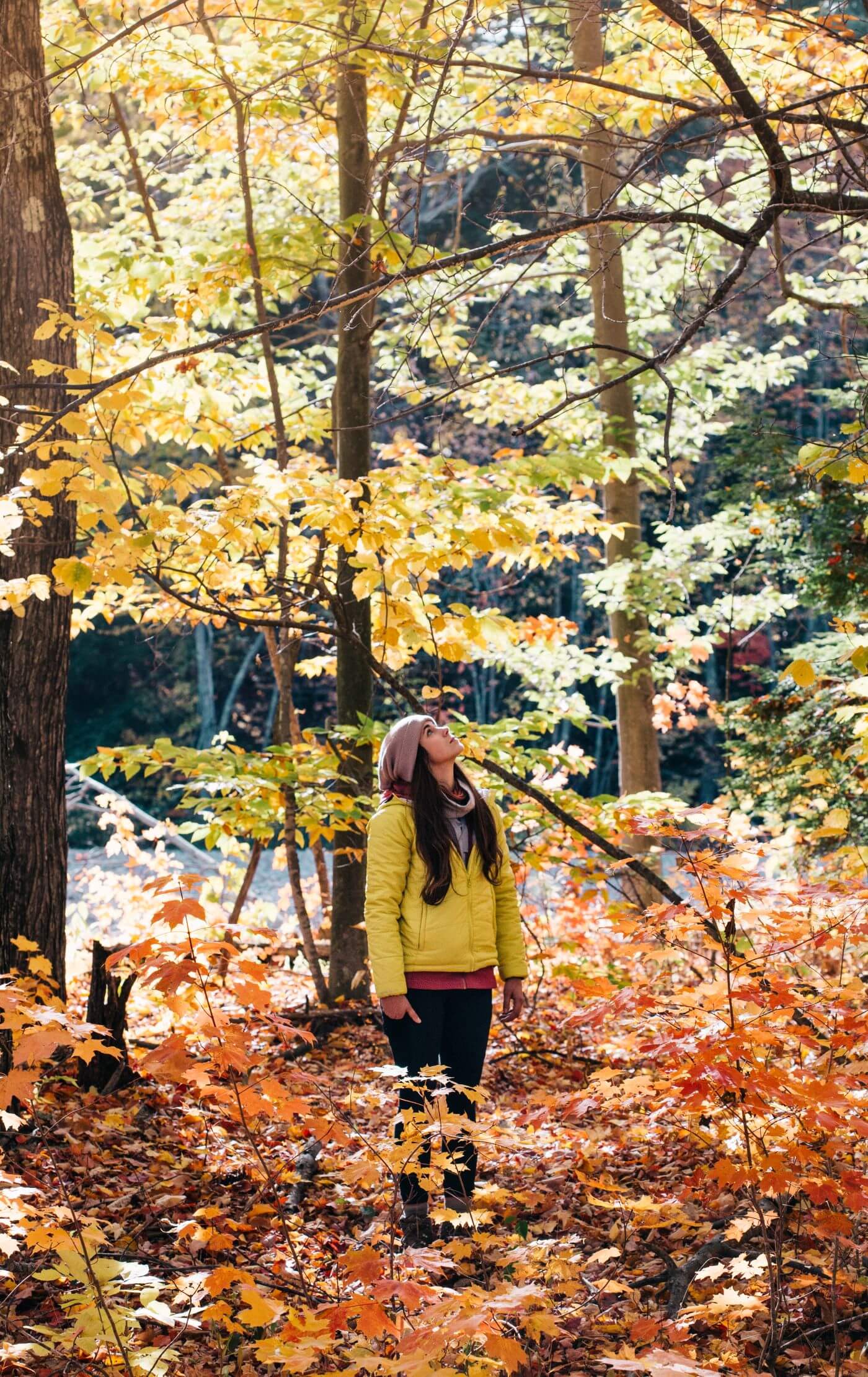 Courtesy of Unsplash
For many of us, autumn is the most wonderful time of the year. And not just because of the delicious pumpkin spice lattes! Warm colors of the beautiful fall foliage make up for the approaching cooler months, especially at national parks to visit. Every fall, Mother Nature delights with a dazzling display, as green trees transform into brilliant puffs of gold, auburn and crimson.
National parks, with their dense, unimpeded forests, make for some of the best staging areas to watch Mother Nature do her best yearly performance. Read on for our list of the best national parks to visit for beautiful fall foliage.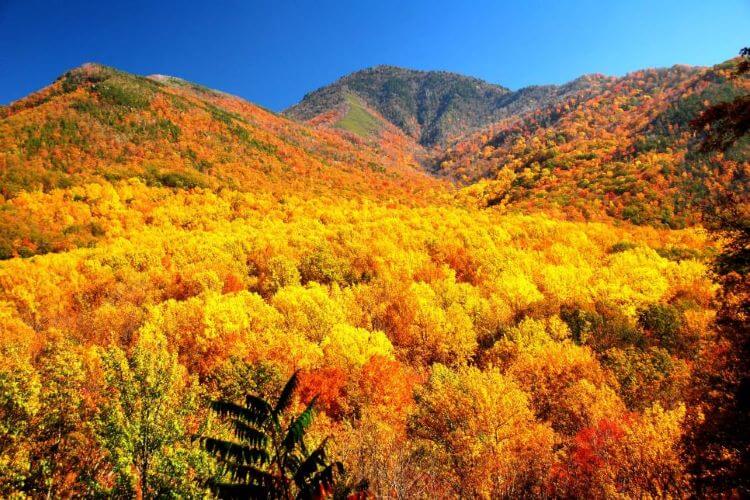 This park is full of gorgeous trees that change colors in fall. From mountain maple and scarlet oak to American beech trees and hickories, Mother Nature's show of warmer hues kicks off from September at higher elevations and runs into early November at lower altitudes. Not to mention, there are gorgeous wildflowers blooming across the Smoky Mountains.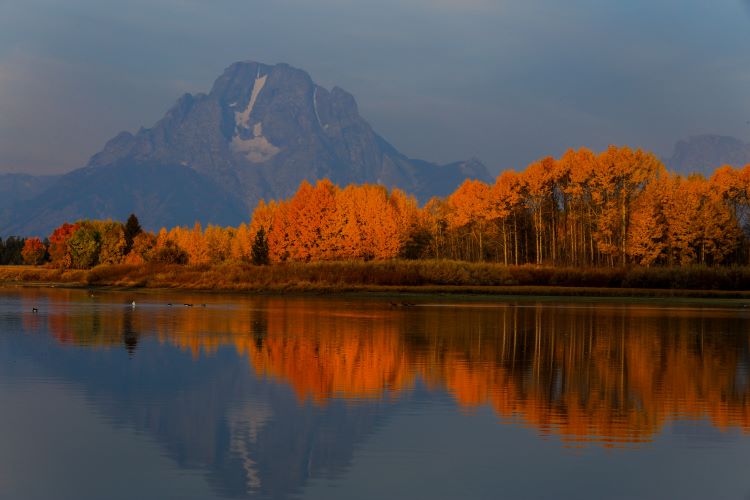 Grand Teton National Park is the park you enter before Yellow Stone, and for many visitors, it rivals its more famous neighbor. With mountain views and beautiful North West foliage—cottonwoods, aspens, willows and shrubs—you might think you've stepped into a fall foliage lover's dream. Autumn shades start early September and stay through mid-October.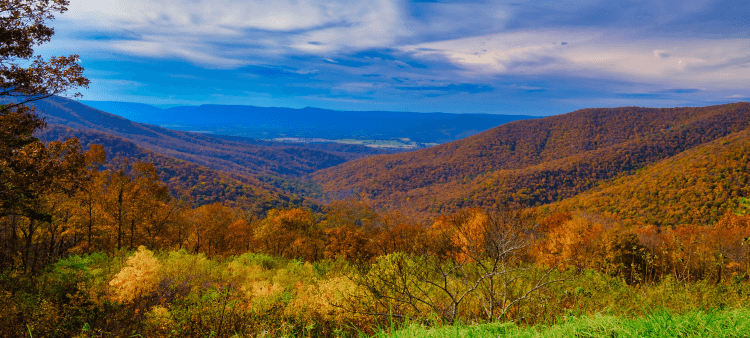 This park hosts autumn foliage from maple, sumac and sassafras trees, along with many others. Copper, butternut, poinsettia and rusty orange are some of the adjectives used to describe the park's brilliant fall hues. The best viewing times cover late September to early November.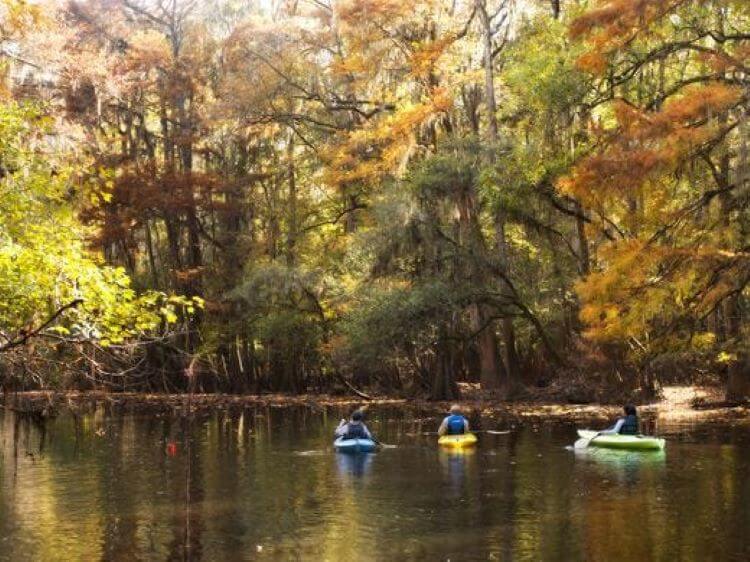 Located in the Eastern United States, this park has some of the best fall foliage from some of the nation's tallest trees. Fall colors are at their most dazzling in this park between late October and early November.
See Also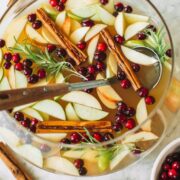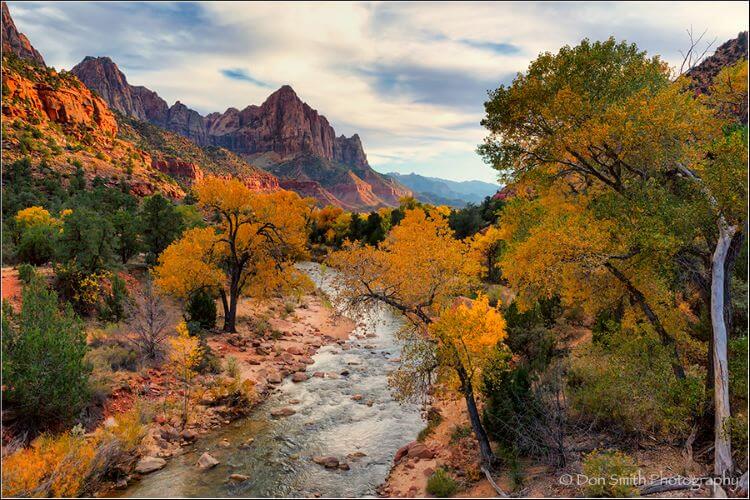 Gorgeous reds and oranges complement the park's red sandstone cliffs. With lower temperatures and fewer crowds in fall, this park is a tree gazer's autumn fantasy come to life. Mid-September through mid-October are the times to visit the park for wonderful fall foliage.
Don't miss out on celebrating fall foliage indoors, too. Check out how to use every sense in your autumn home. Of course, don't forget to follow us on Instagram, Facebook and Pinterestto get your daily dose of farmhouse inspiration!