Inside a Rustic Farmhouse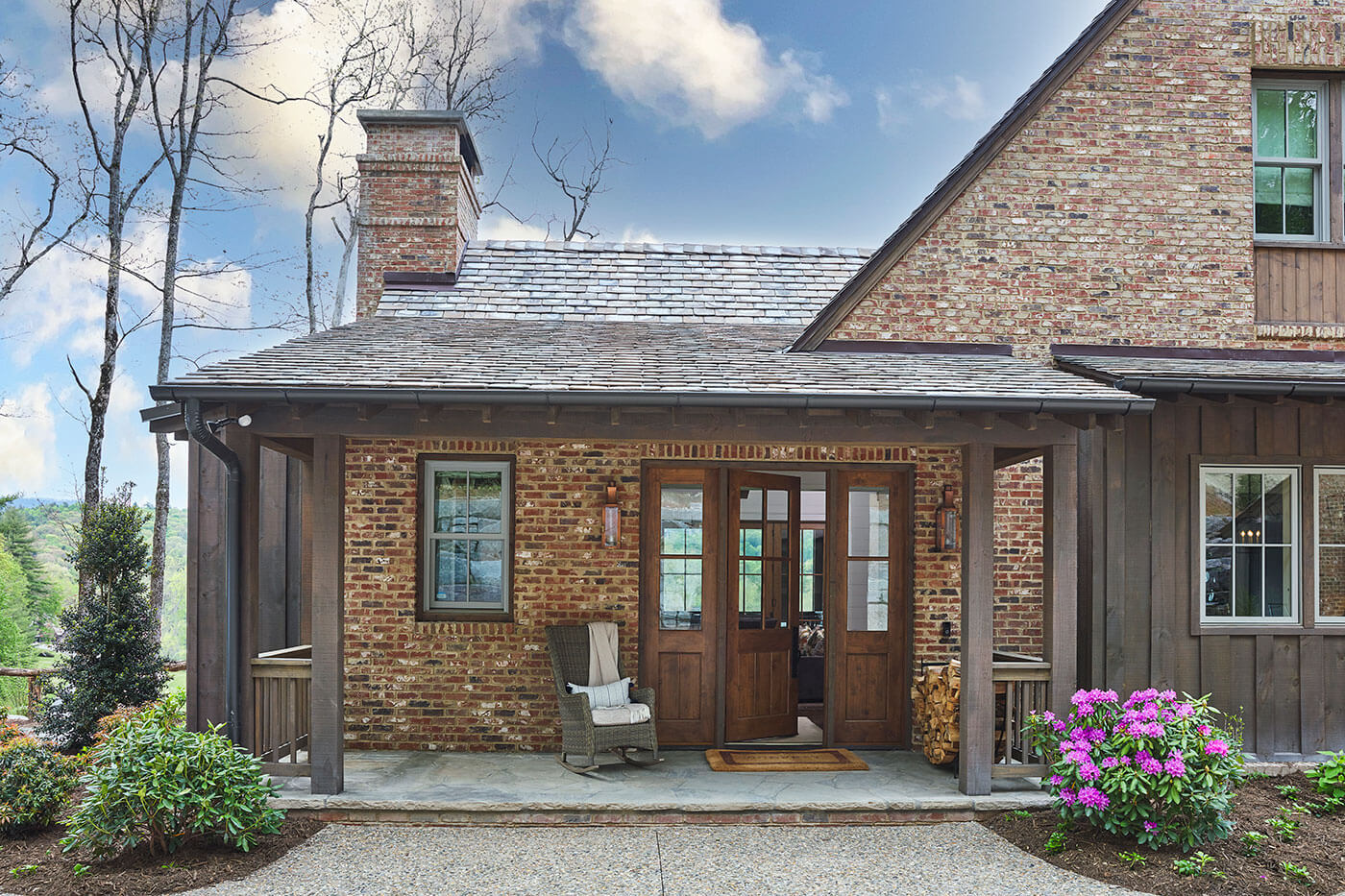 This Georgia farmhouse gets an infusion of texture, pattern and cozy colors.
There are many different farmhouse styles, and each comes with its own unique vibe. When designer Grace Brackman for Maggie Griffin Design was asked to make a new Georgia farmhouse home feel cozy and quaint, she knew what farmhouse aesthetic she wanted for the home. "I really wanted to lean rustic farmhouse style," she says. "I wanted to have a cottage feel even though it is a larger house."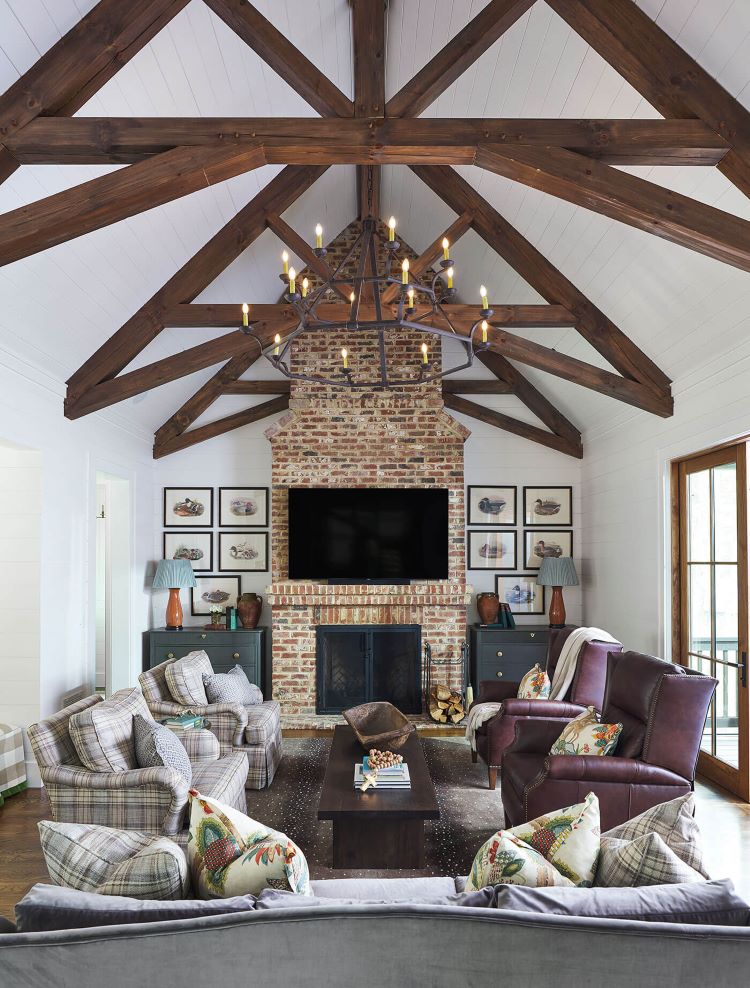 A New Look
The look Grace opted for was meant to invoke the original homes dotting Georgia's countryside. "My favorite thing is to drive by old farmhouses in Georgia because they are so beautiful and simple," she says. "They didn't have as many things, and that's why we are seeing more cottage style homes these days, because you didn't have these palatial farmhouses then."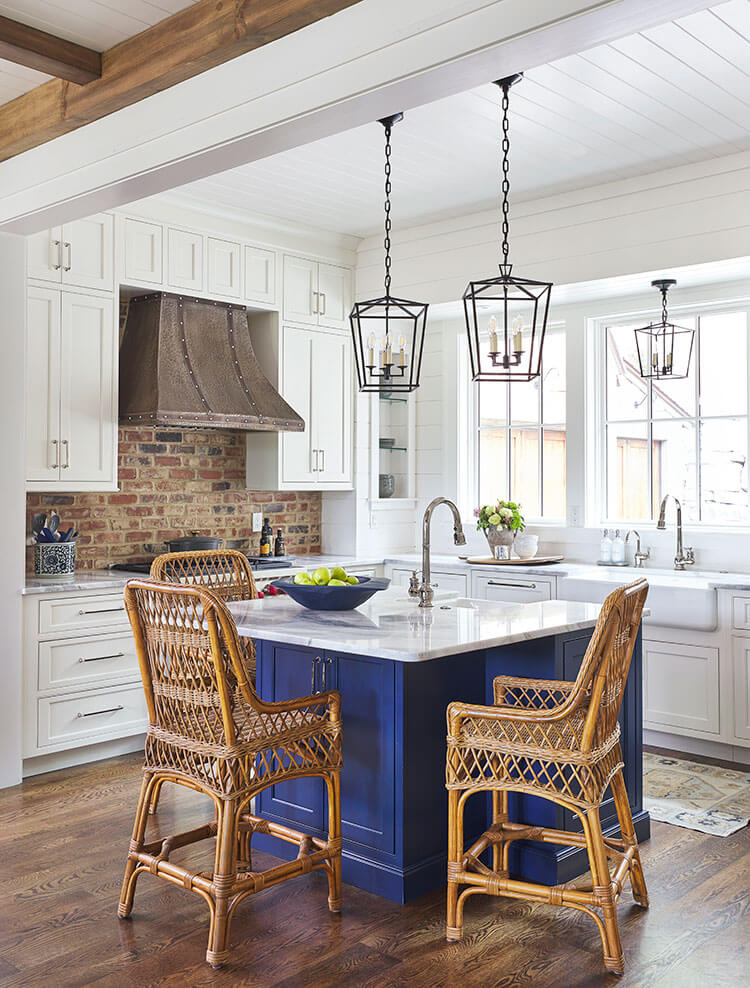 Rustic farmhouse style makes the most of both the modern farmhouse and cottage style. It blends old and new and has a strong appreciation for white walls. Grace decorated this home to have aged accents like a brick backsplash in the kitchen and antique pieces adorning every nook in the home.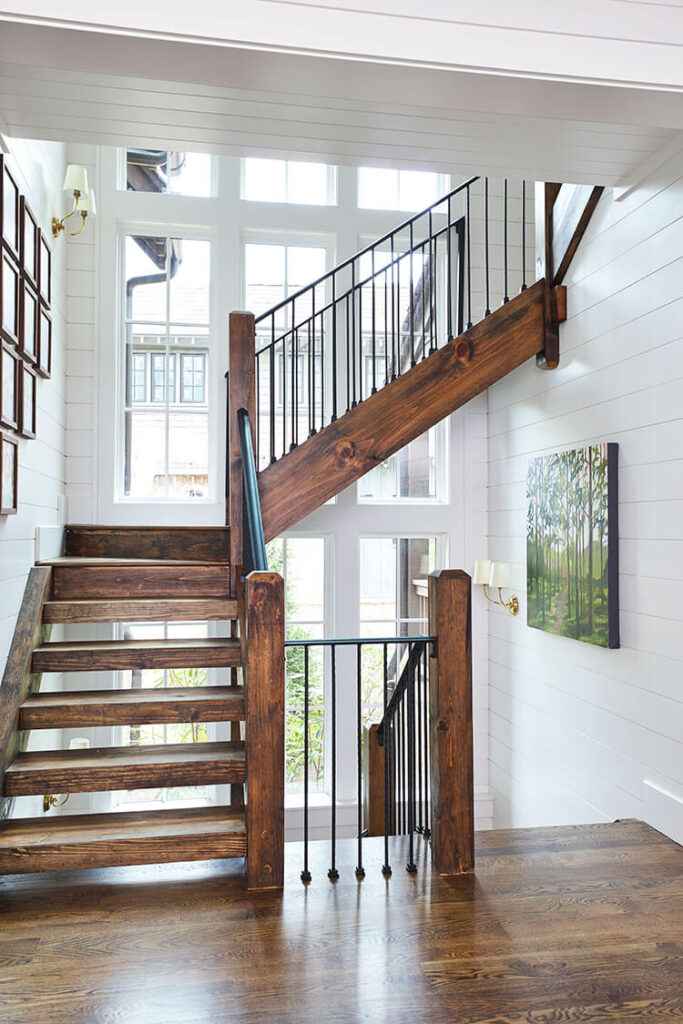 Rustic Shades
Everything in the home comes in a beautiful array of comforting colors, like blues and greens. The kitchen island, for example, is a cross between navy and royal blue. Meanwhile, across the room, drapery fabric and pottery in the hutch offer similar pops of color. "Blues and greens are basically neutrals now and can go with anything," says Grace.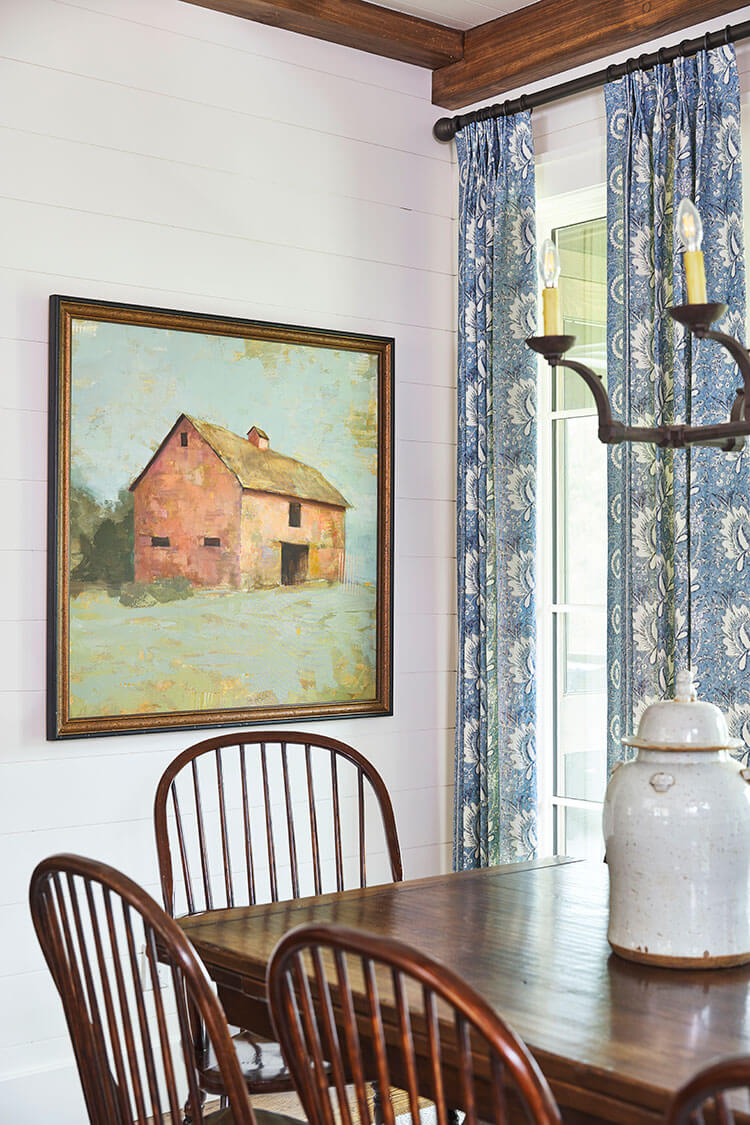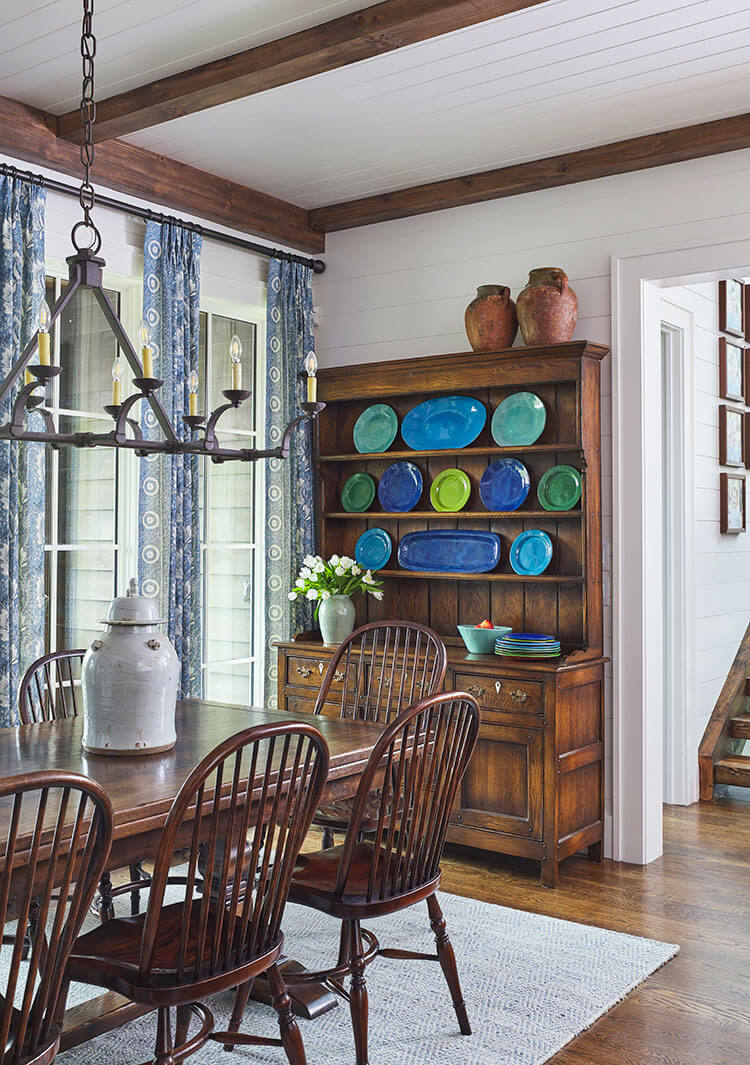 Nature Images
But blue and green are also strong nature colors. In the guest bathroom, wallpaper depicting a maidenhair fern motif balances out the nature vibes seen elsewhere in in the guest bedroom. The images above the bed are all blue and green flowers.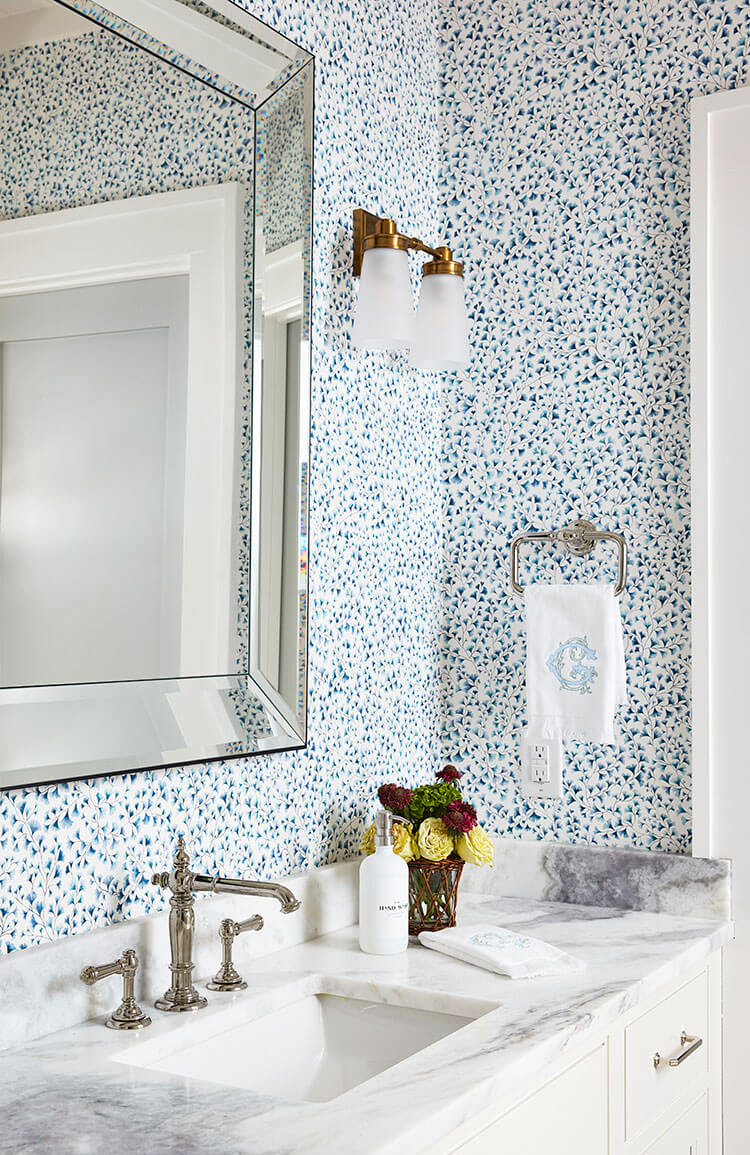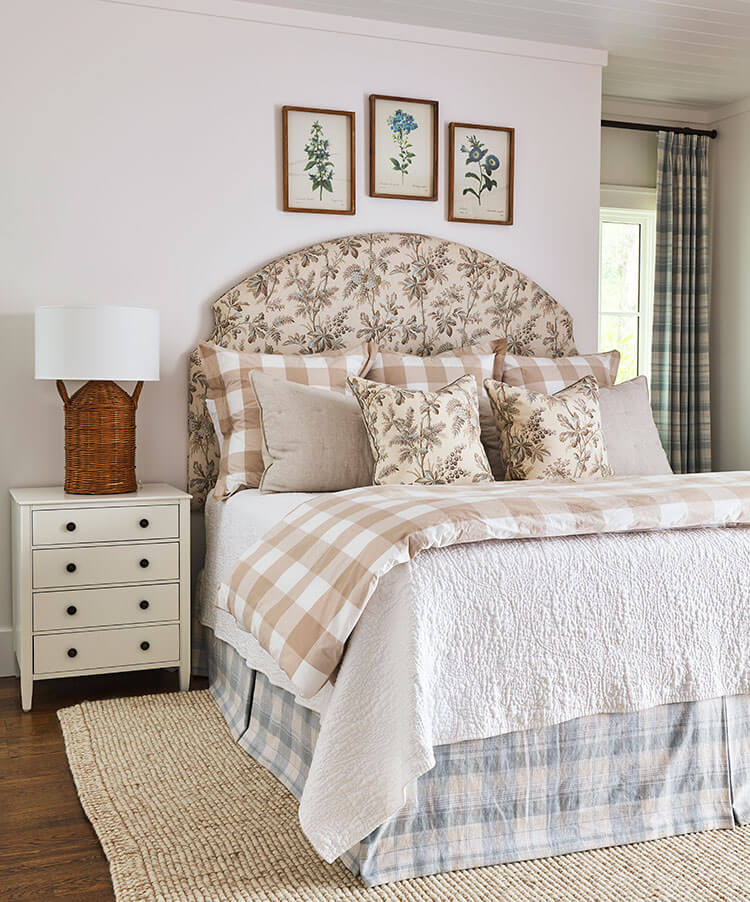 The cottage style bed itself comes with a statement-making floral headboard. The same colors appear in the living room of the rustic farmhouse, where throw pillows have sweet baby deer imagery. In the same room, hanging art showcases a variety of waterfowl floating in pools of blue.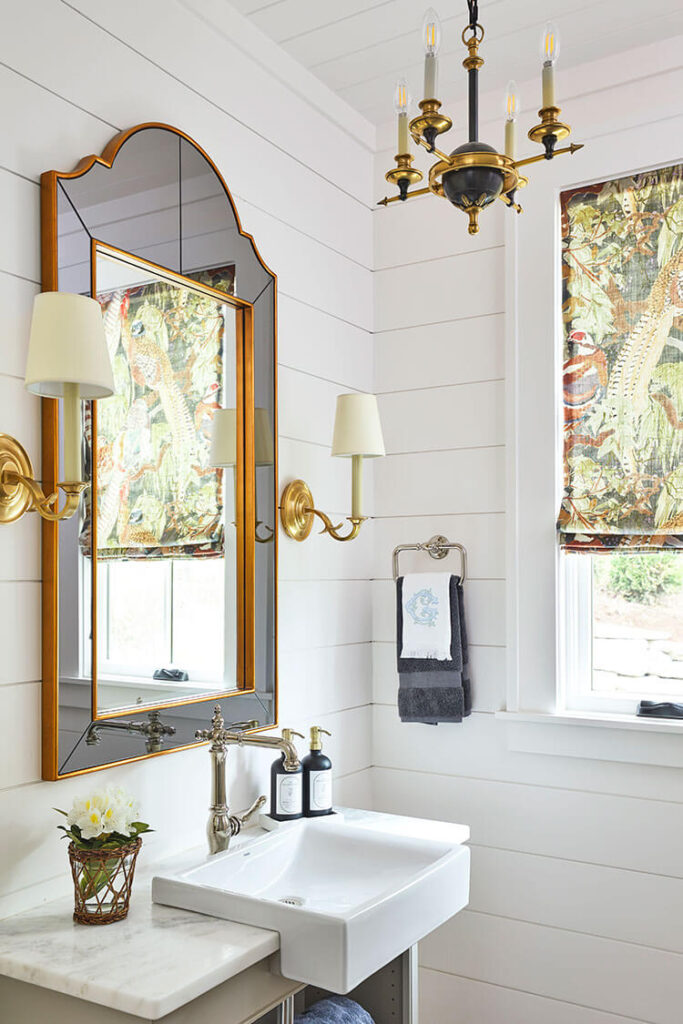 Grace likes to experiment with texture and pattern. A peppering of plaid patterns appears in the bedrooms and living spaces. Texture play occurs across the home as well from wicker to brick to leather. "Some people don't realize you can still have color and pattern and texture in a farmhouse," Grace says. "Not everything needs to be in all black and white."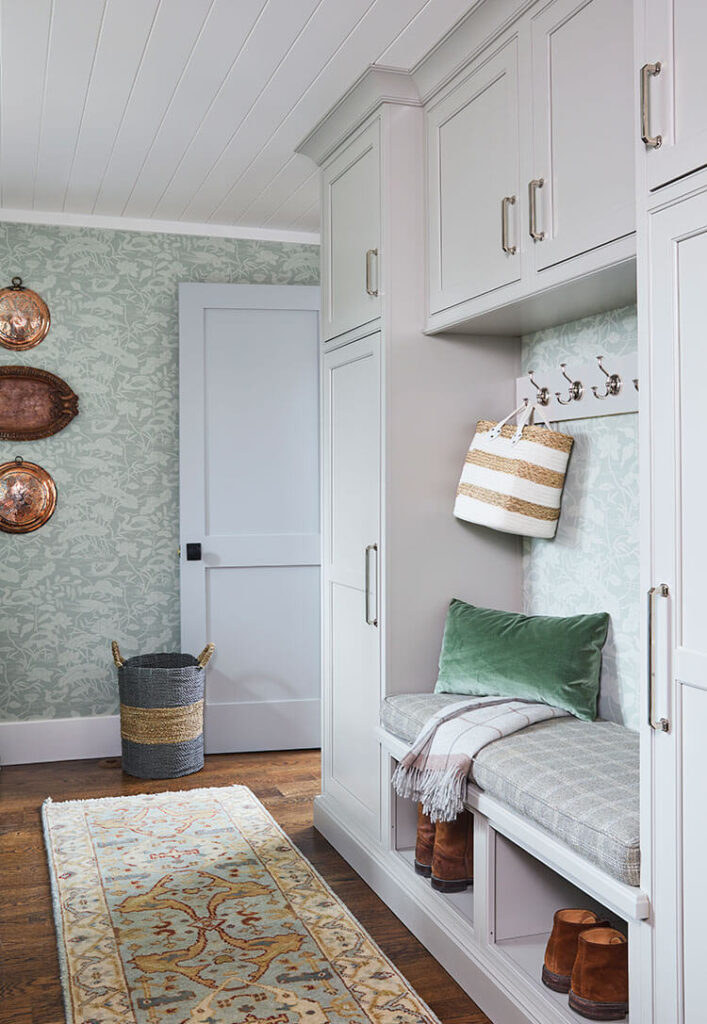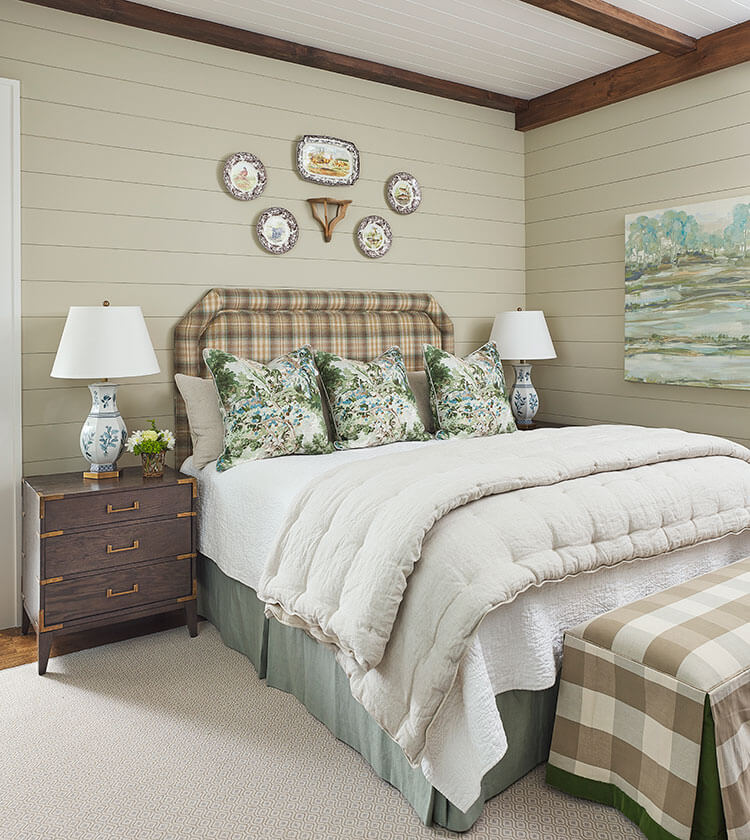 ---
Want more design ideas? We'd love to have you follow along with us! Head to on Instagram, Facebook and Pinterest and follow us for daily inspiration. And don't forget to sign up for our newsletter (right below this article) for inspiration right in your inbox!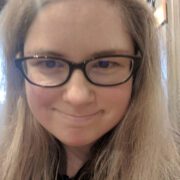 Michelle Mastro
Michelle Mastro is a freelance writer and editor. She covers lifestyle, parenting, travel, food, and health/wellness topics for magazines (and their websites). She especially loves writing about homes and has a deep affection for farmhouses of all kinds. She is currently based in the Midwest but loves to travel as much as she can. You can follow her on Twitter, LinkedIn, and Instagram.