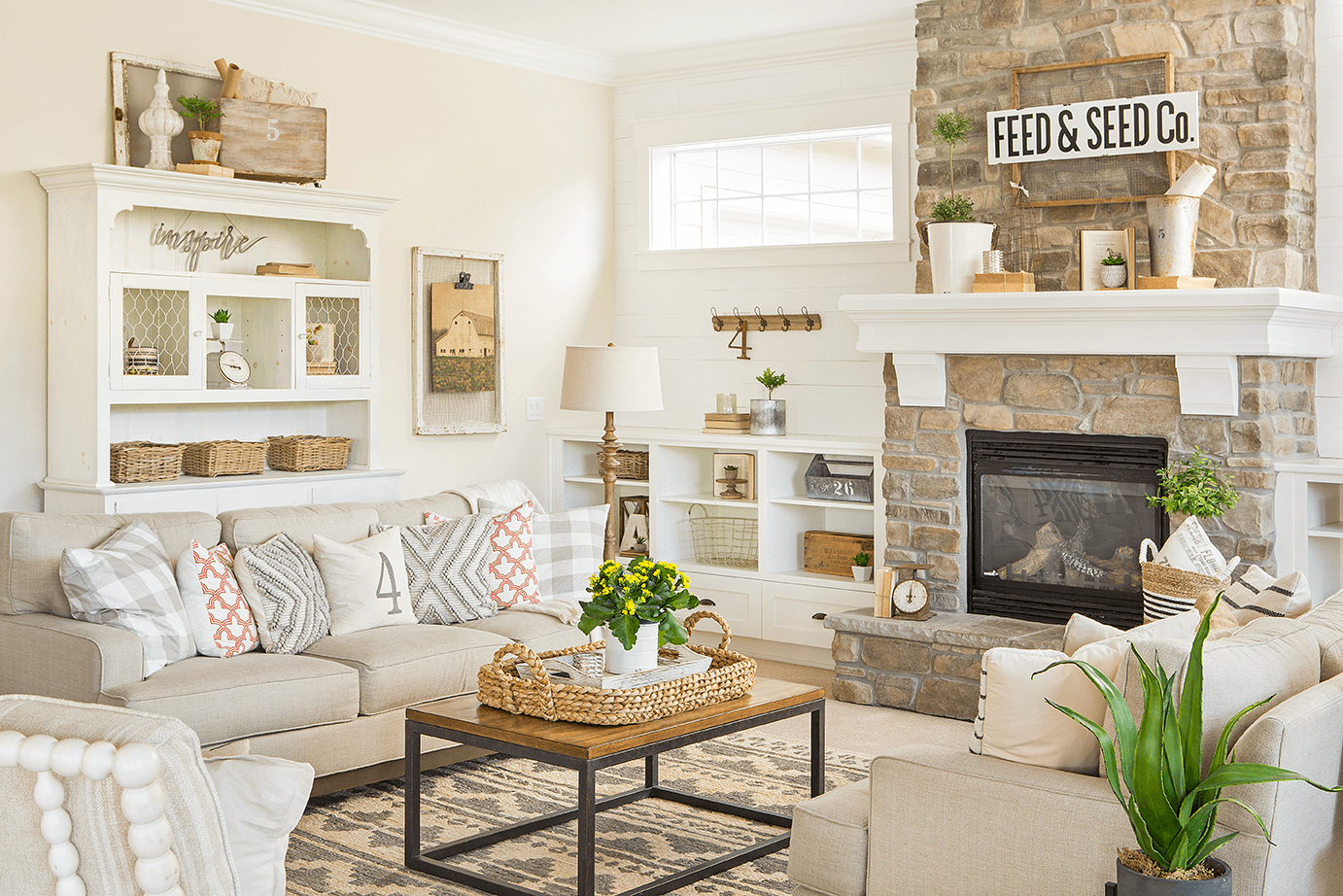 Who doesn't love curling up on a comfy sofa with a hot drink and fuzzy socks? Sofas, couches and loveseats are the center of comfort in a home—but it can be tricky to find the right fit for farmhouse style. So when we find the right one, it's worth its weight in gold.
So freshen up your upholstery with some new farmhouse-friendly sofas. If you've got a well-loved-seat and aren't sure if you should restore or replace, click here to read some important tips. But if you're looking to start new, we've got you covered!
(As an Amazon Associate, American Farmhouse Style earns from qualifying purchases.)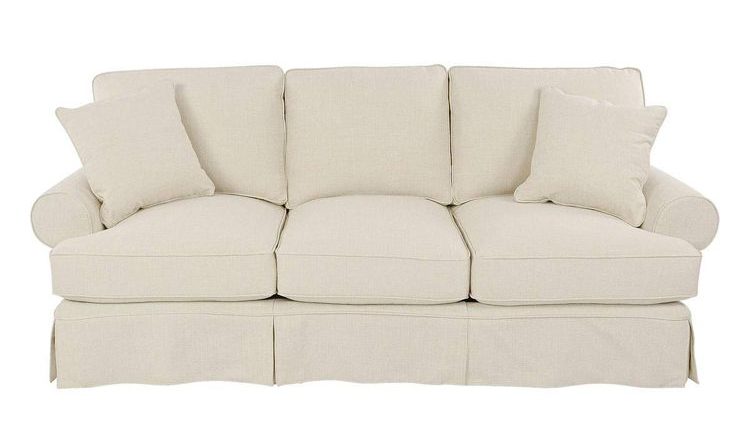 Picture it: This ecru couch with some accent pillows and an oversized-throw blanket. 100% comfy-certified.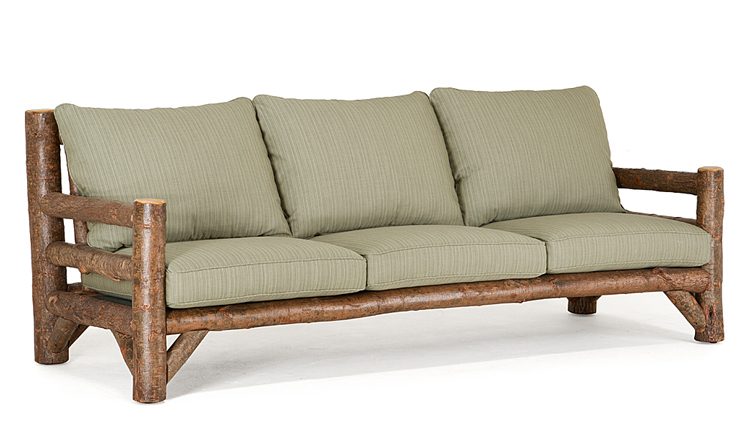 We love the rustic feel of this log-cabin inspired design. Not only is it unique, but it'd look especially lovely paired with off-white and neutral rooms as an accent color.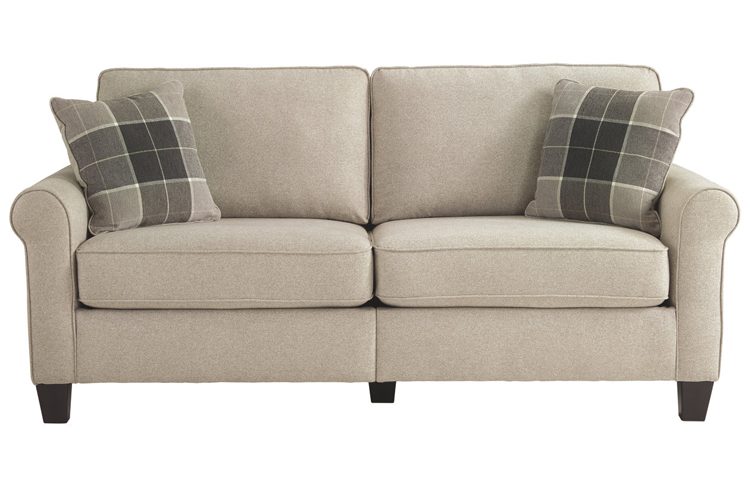 Simple and elegant, this couch is a subtle addition that will give you years of long naps and movie nights. And who doesn't want to nap in style?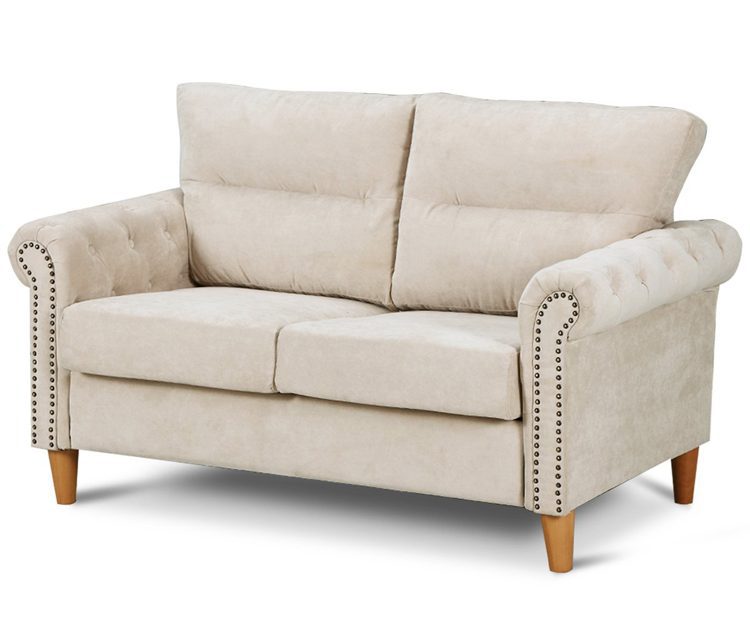 You can't go wrong with nail stud trimming. Combined with tufted armrests, this loveseat commands the room with honest grace.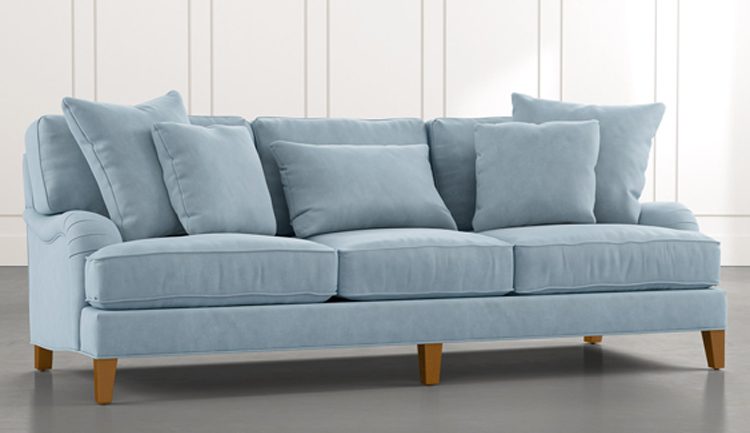 This pale blue sofa would look oh-so-sweet beneath an antique chandelier with a white shiplap or beadboard background.

This handsome charmer winks at farmhouse rusticity with modern straight-edged armrests. A brick accent wall behind this sofa would make those earthy tones pop.
We can't say it enough: We love tufted sofas. This navy wonder is a stunning piece sure to add a pop of splendor to any room.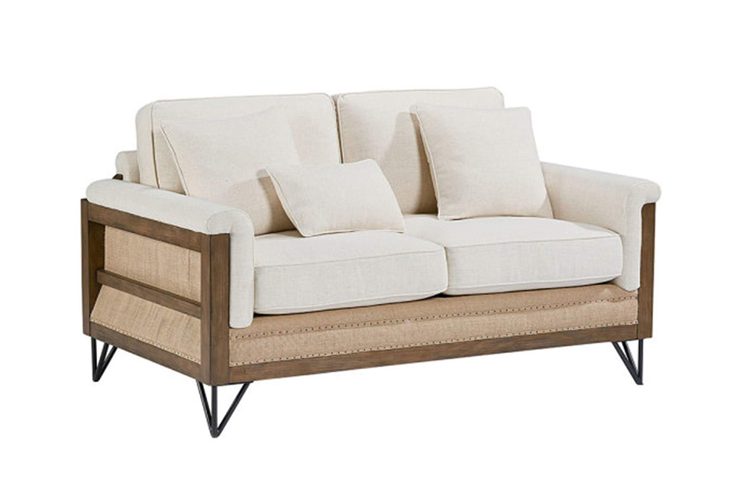 From neutral plush to rustic wood to hollow pyramid legs—this one is a keeper. Not only can this lovely design stand on its own four feet, the multiple textures are perfect for tying a room together.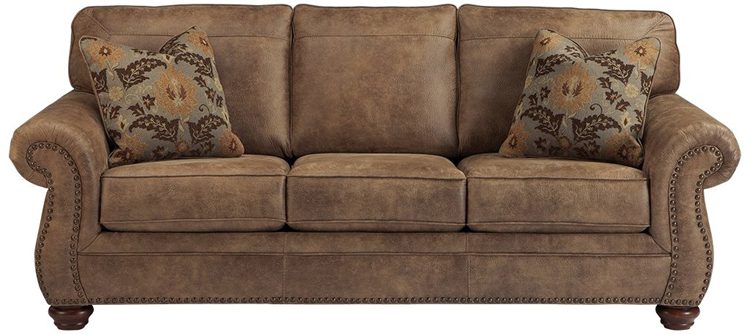 Weathered faux leather gives this couch major antique farmhouse vibes. And again with the nail studs, we love them.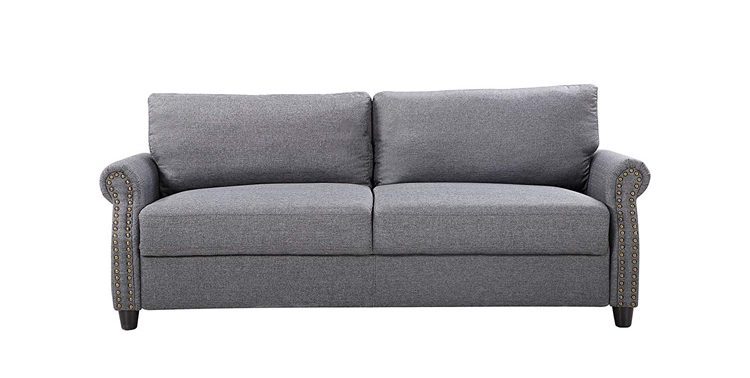 This gallantly gray sofa is the fashionable knight in shining armor for your farmhouse living room.
---
If your sofa needs some help, you may need to replace it—or you could have it reupholstered. Click here to find out which is best. Of course, don't forget to follow us on Instagram, Facebook and Pinterest for more daily inspiration and farmhouse style.