Photography by Amy Bartlam
Styling by Elise Portale and Victoria Van Vlear
Floral arrangements by Janice Morrow, @figandtwigs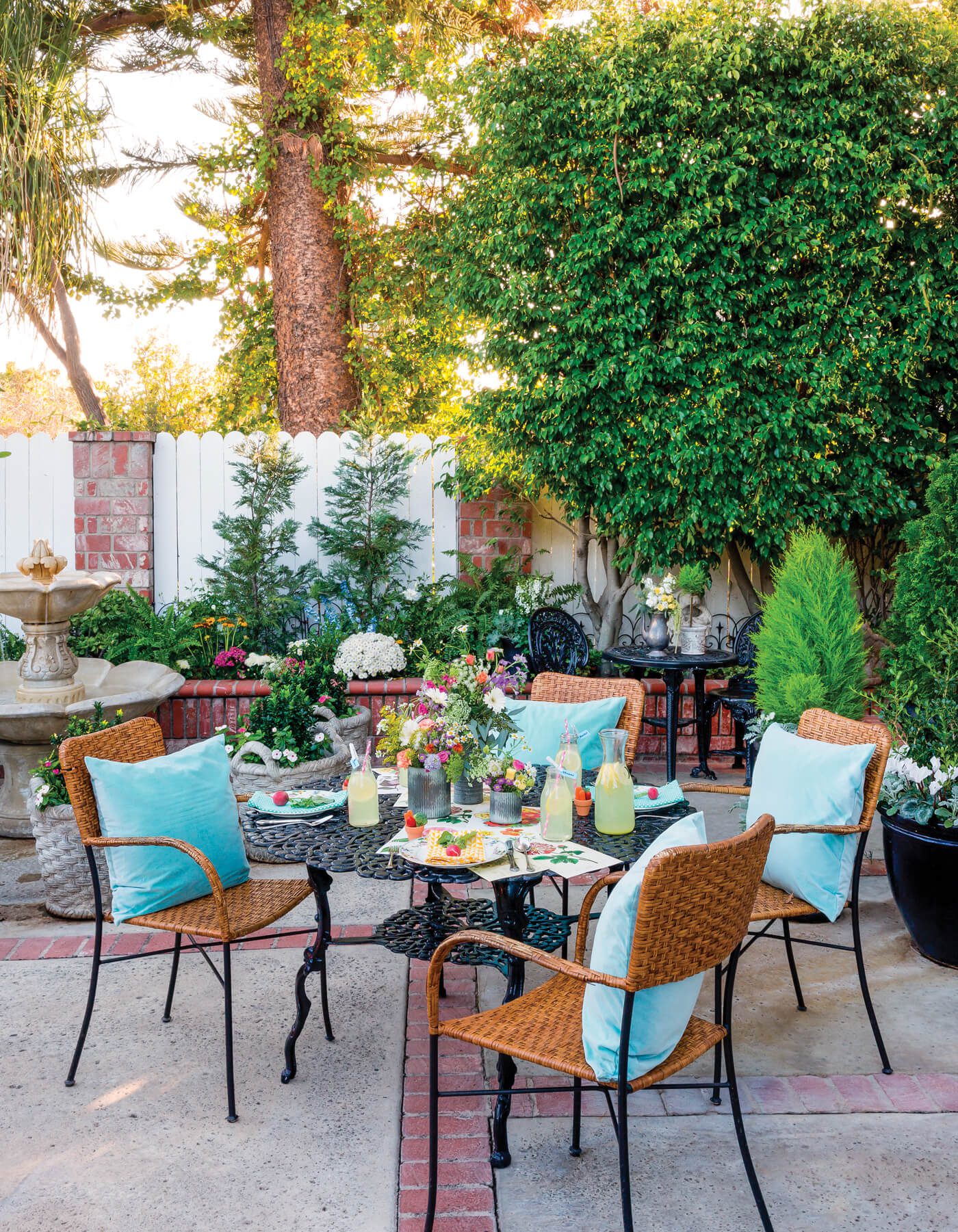 Photography by Amy Bartlam
Styling by Elise Portale and Victoria Van Vlear
Floral arrangements by Janice Morrow, @figandtwigs
Tired of the snow? Plan a spring garden party!
If the winter blues have you in their icy grip, look ahead to spring for a splash of color, warmth and fresh flavor. Here are the 10 essentials you need to throw a breathtaking spring garden party.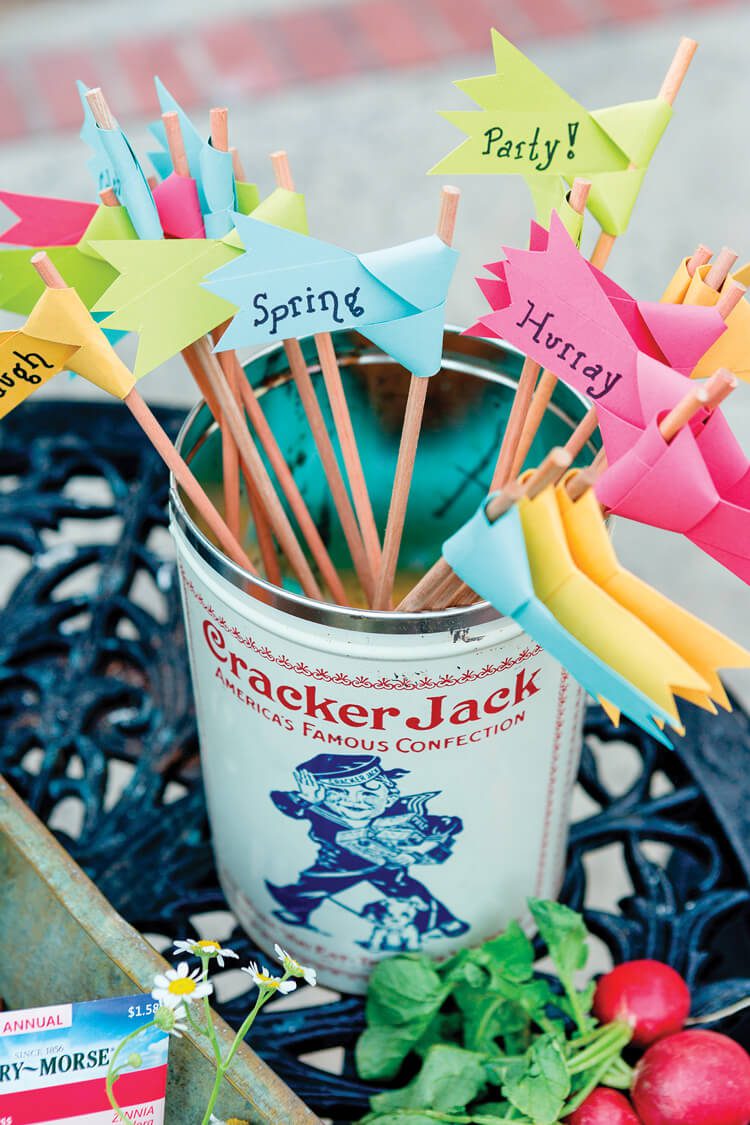 1. Something to Celebration
If you don't have any birthdays or anniversaries on the horizon, celebrate a different occasion. How about the first day of spring (March 20 this year) or a friendiversary?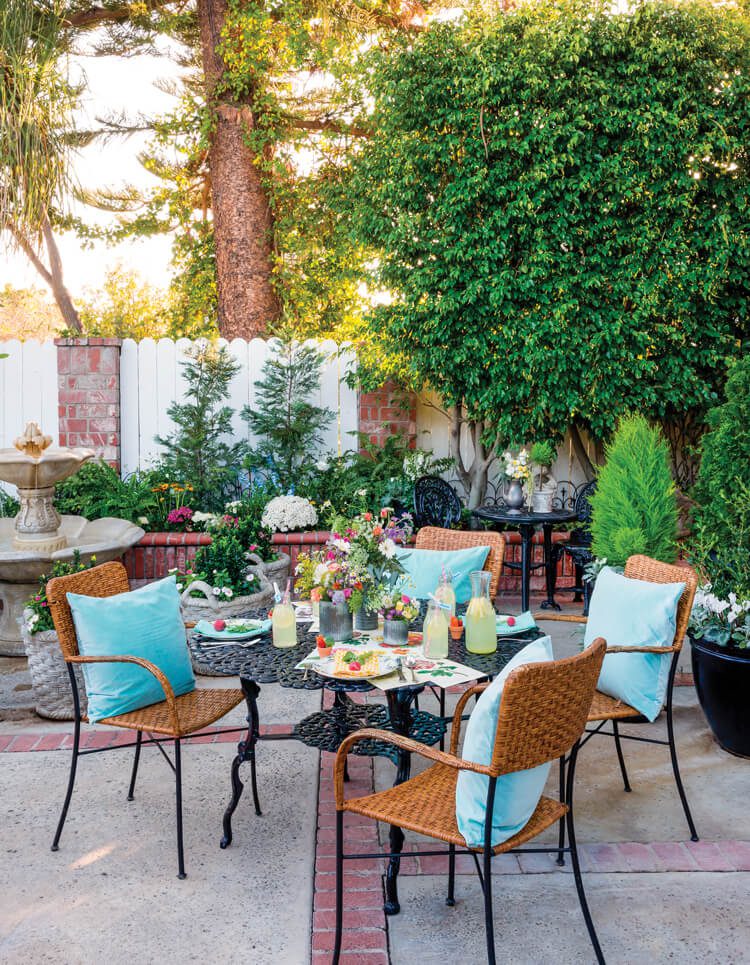 2. Botanical Print Table Runner
Nothing says spring quite like flowers. Vintage botanical prints will make a unique table runner that's both beautiful and practical—if lemonade or chicken salad spills on it, you can simply toss the page after the party.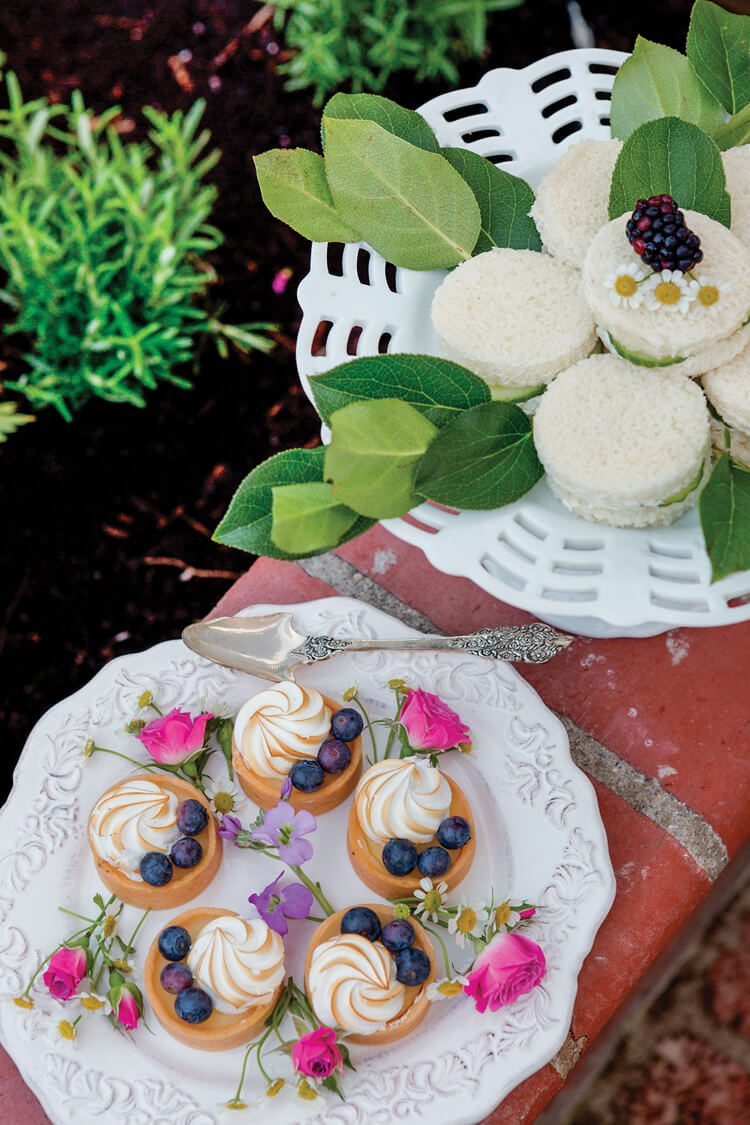 3. Vintage Floral Plates
You can never have too many plates. Even if it's not a full set you can use for large parties, this would be the perfect time to purchase a small set you can pull out for an intimate luncheon or dinner.
4. Fresh Decor
Instead of scouring your home or local décor stores for accessories, just use fresh produce. Lay a radish at each place, or fill a vintage crate with lemons and apples to add to the atmosphere.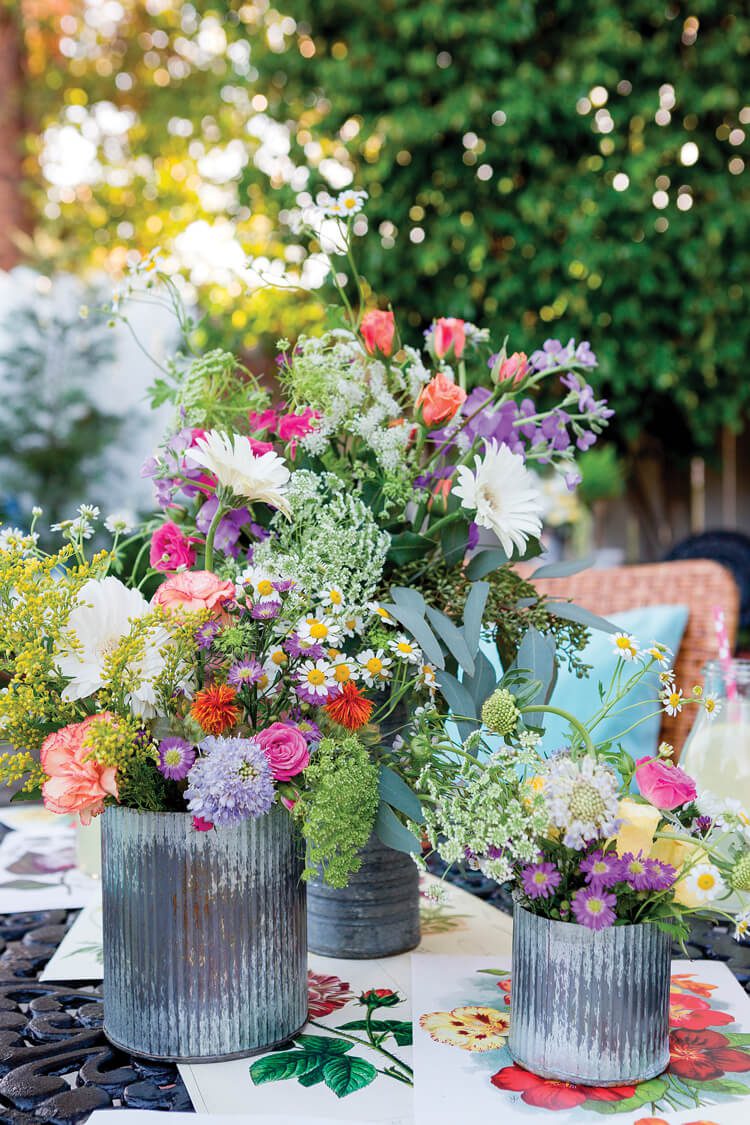 5. Wildflower Bouquets
Wildflowers are so perfect for spring, and they're easy to find, too. If you don't have a field with buds nearby, head to a flower market or a grocery store with a good selection. Look for small blooms like miniature daisies and Queen Anne's Lace for that wildflower vibe.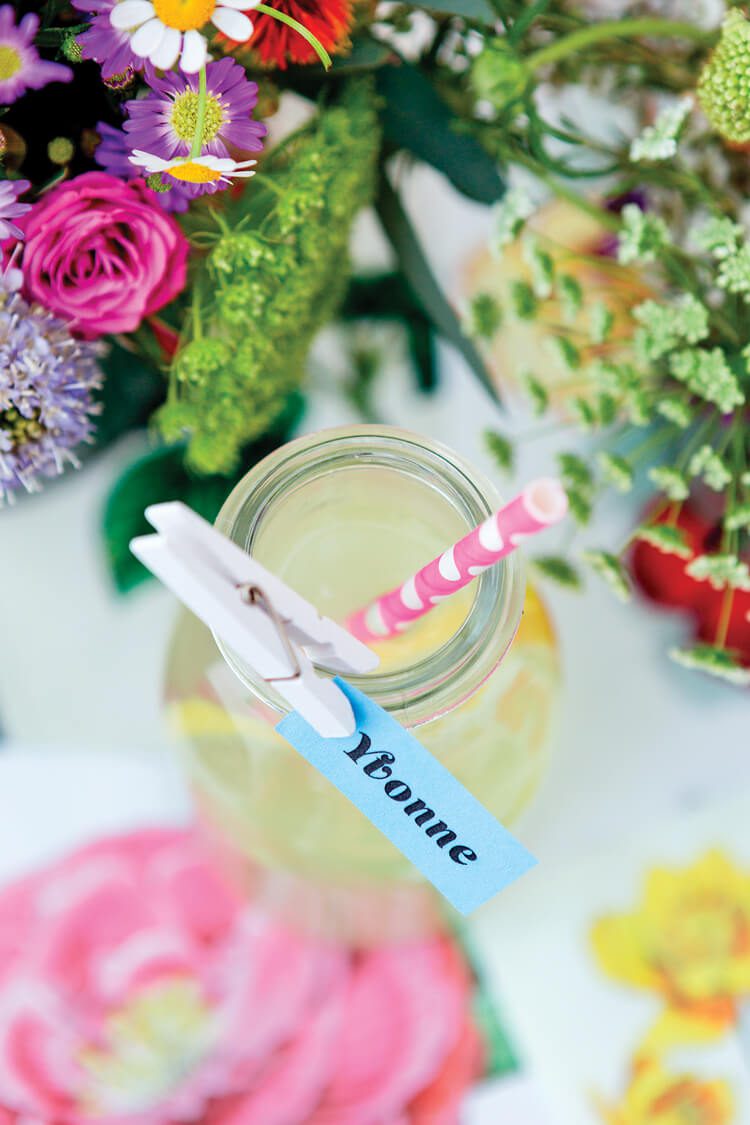 6. Drink Labels
If your guests are mingling before you sit down to eat, it will be easy for guests to accidentally grab another's drink. Print and cut out simple labels with your guests' names, then attach them to the glass with a miniature clothespin, or tie on the labels with a bit of twine.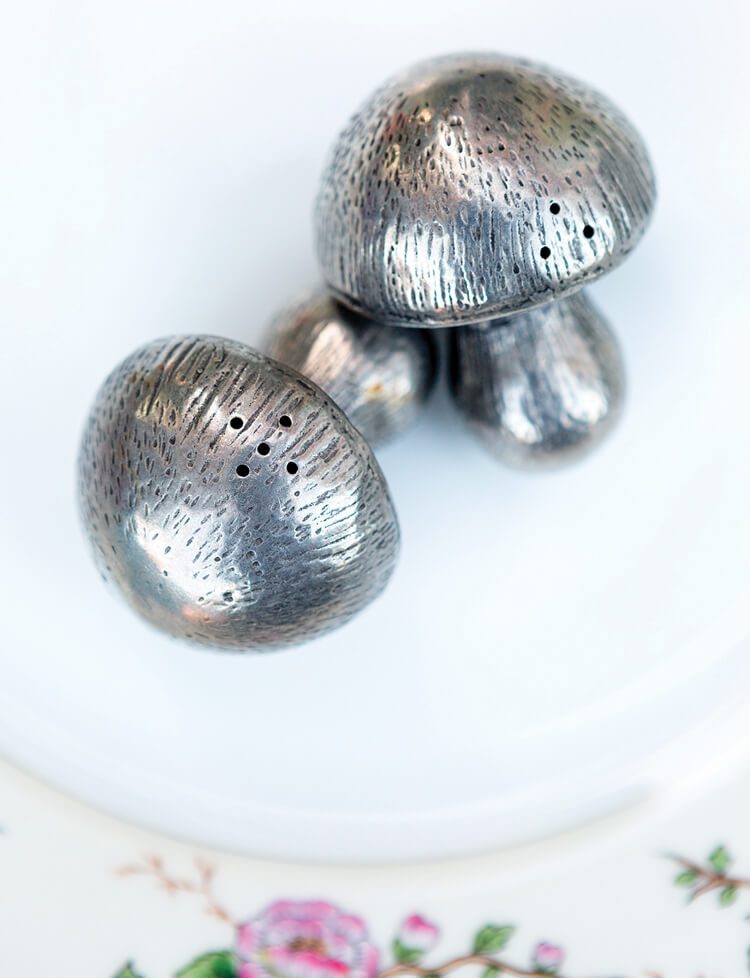 7. Rustic Finery
To give your party farmhouse charm, show off rustic details like using milk jugs and Mason jars for drinking glasses. Place bouquets in galvanized metal vases, or serve food on wood slices.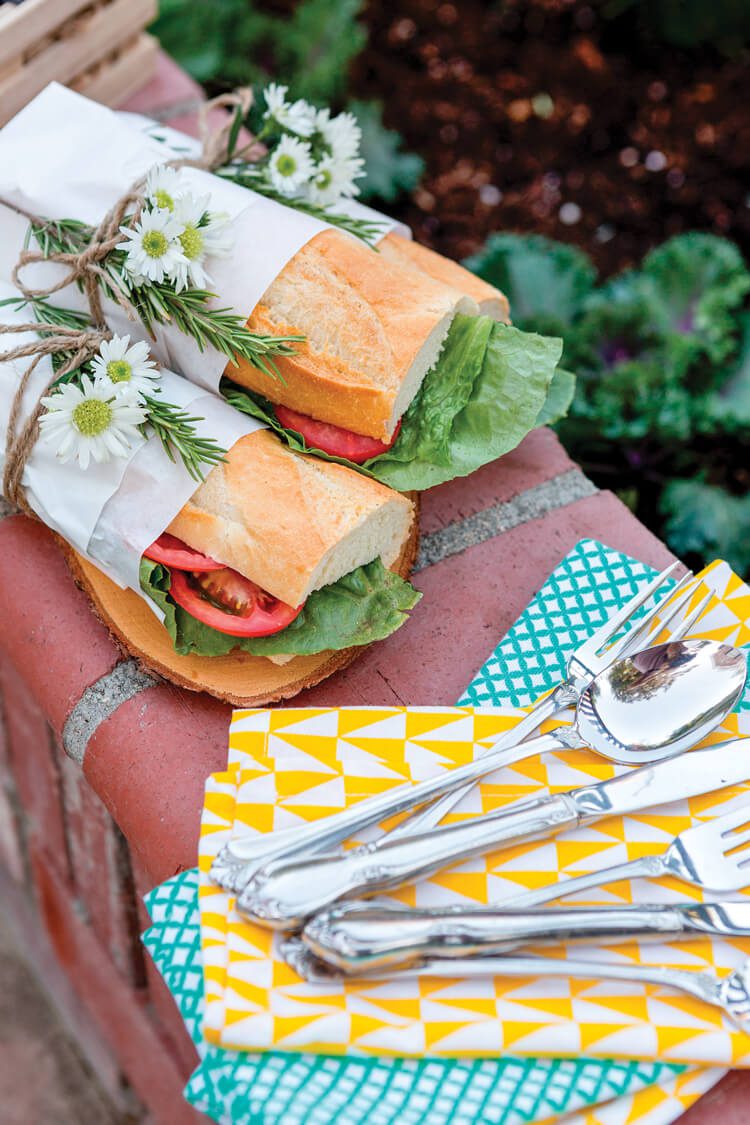 8. Simple Sandwiches
You don't have to serve fancy or even homemade food to make your party a success. If you're spending most of your energy on the décor, serve simple sandwiches and other lunch food, then spruce up your choices with farmhouse details like twine and sprigs of greens.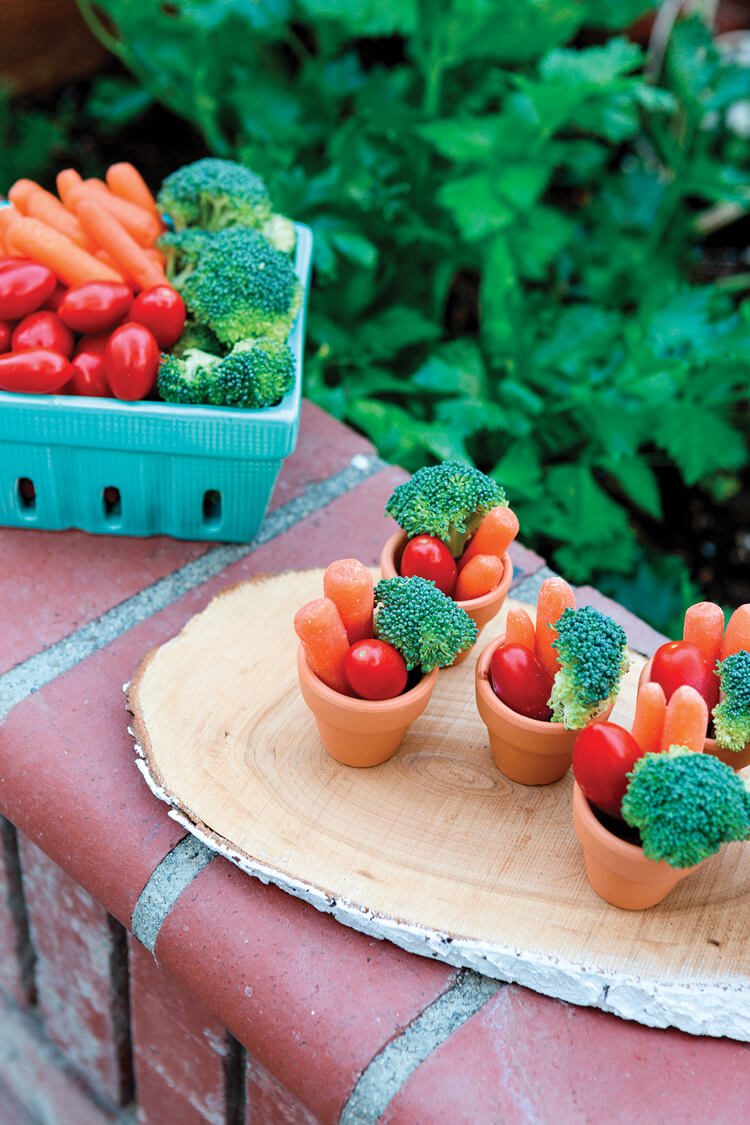 9. An Element of Surprise
Let's face it—compared to dessert, vegetables are boring. But if you serve them in interesting ways, they'll be the stars of the party. We decided to serve broccoli, carrots and cherry tomatoes in miniature terracotta pots that are available at many craft and garden stores.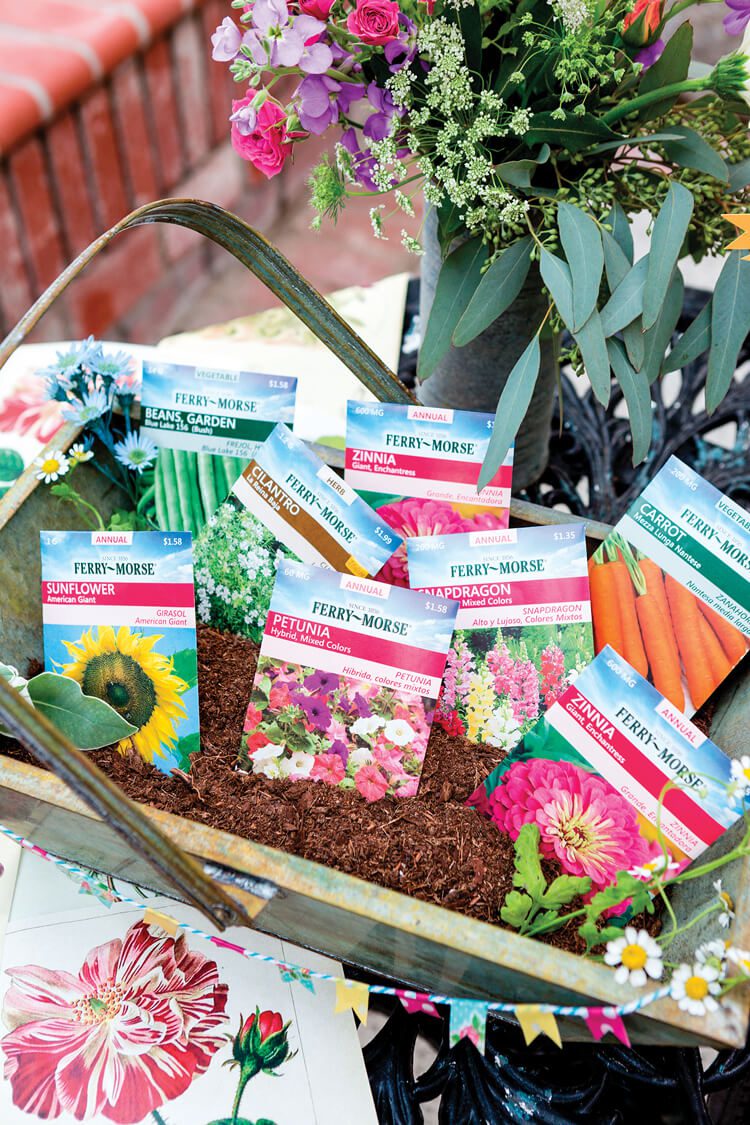 10. A Small Favor
Send your guests home with something to remind them of the event. Let each person take one of the botanical prints from the table runner, or give them a seed packet with flowers to grow. You could even make a few mini flags with their names.
---
Want ideas for dishes to serve at your spring garden party? Check out this lamb roast recipe! Of course, don't forget to follow us on Instagram, Facebook and Pinterest to get your daily dose of farmhouse inspiration.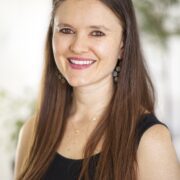 Victoria Van Vlear
Victoria is the editorial director of American Farmhouse Style. She shapes the editorial direction of the brand, both through the physical magazine and digitally on the brand's website and social media platforms. As a home décor enthusiast and DIYer herself, she knows what a little paint and patience can do for a room! Victoria is also a wife and mom to three little ones: two on earth and one in heaven. With any (not so spare) time, she devours book and dabbles in fiction writing. You can follow her on Instagram @victoriavanvlear