Tips for Outdoor Spring Decorating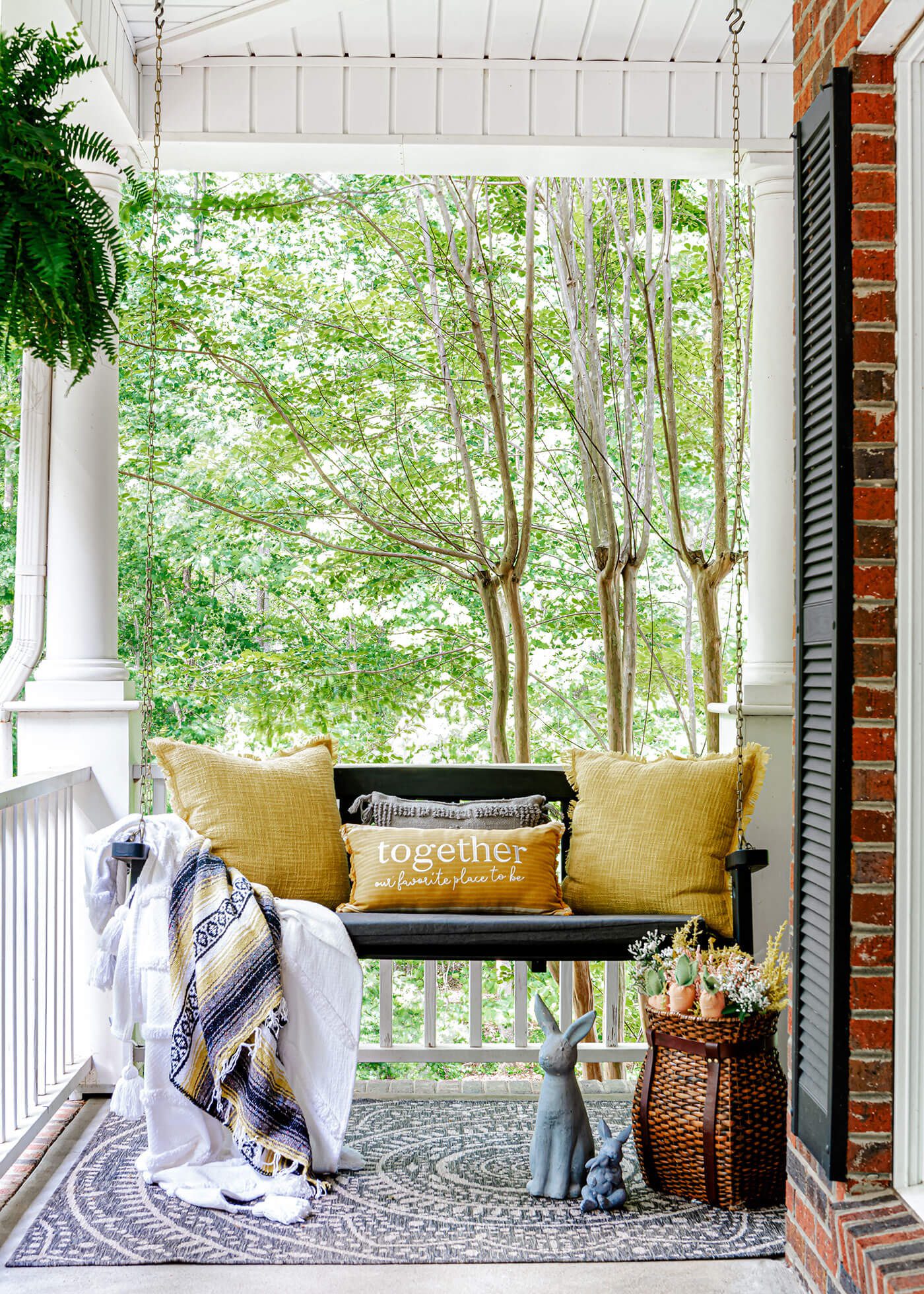 When refreshing your home for spring, don't neglect outdoor spring decorating, from your front porch to backyard. "I love really pretty outdoor spaces that don't just look pretty but you can actually enjoy and live in," says designer Wendy Pruitt of Heart of Wendy.
Here are Wendy's top 5 tips for outdoor spring decorating, and how she uses them in her own home.
Editor's Note: We featured Wendy's entire home in our April/May 2023 issue! Head here to get a copy.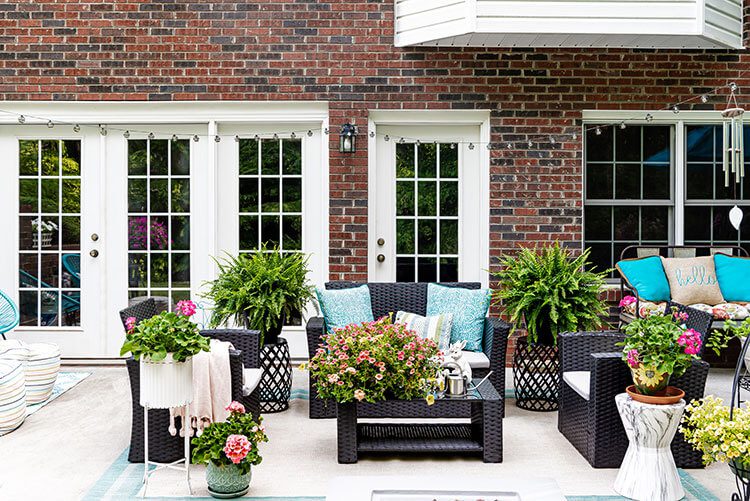 Combine Faux and Live Plants
It may seem counterintuitive, but using fake plants outdoors can be a great way to get a spring vibe. Depending on where you live, the weather may be too hot or cold for plants to last the entire year. Incorporating one or two seasonal faux plants with those hardy enough to endure the spring temperature changes will guarantee that your outdoor spring decorating looks consistently appealing.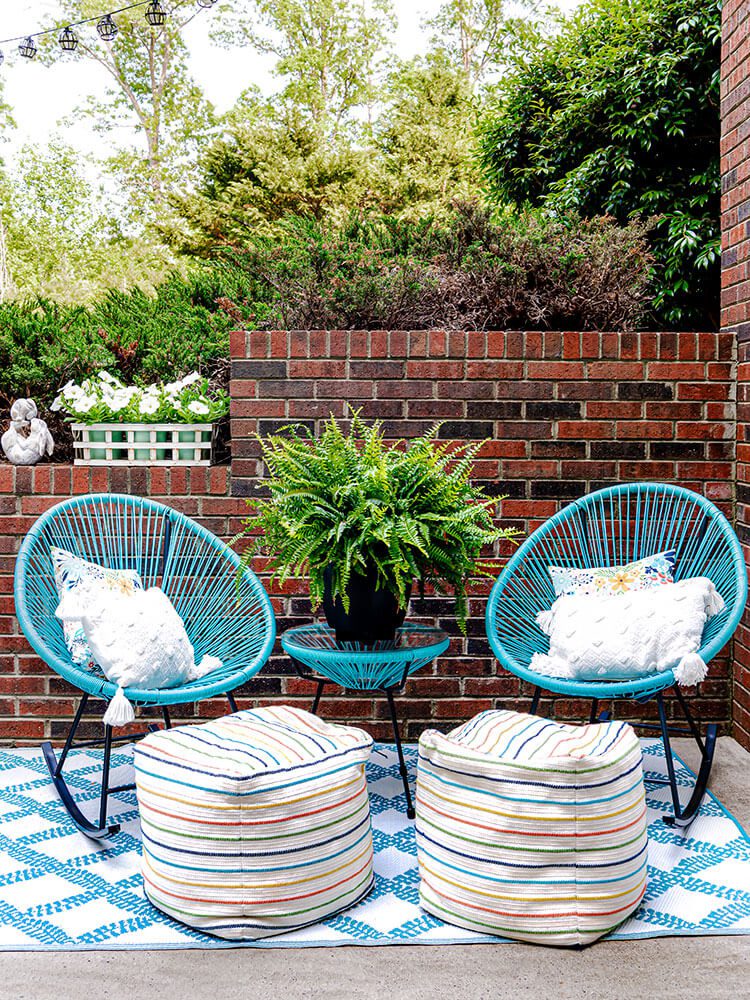 Layer Flooring
At every doorway, mix the textures and sizes of your floor mats. Wendy suggests beginning with a large mat in a checkered pattern, then layer one or two additional mats on top to fully cover the space and give a doorway a designer look. "This makes more of a statement and is more appealing to the eye," she says.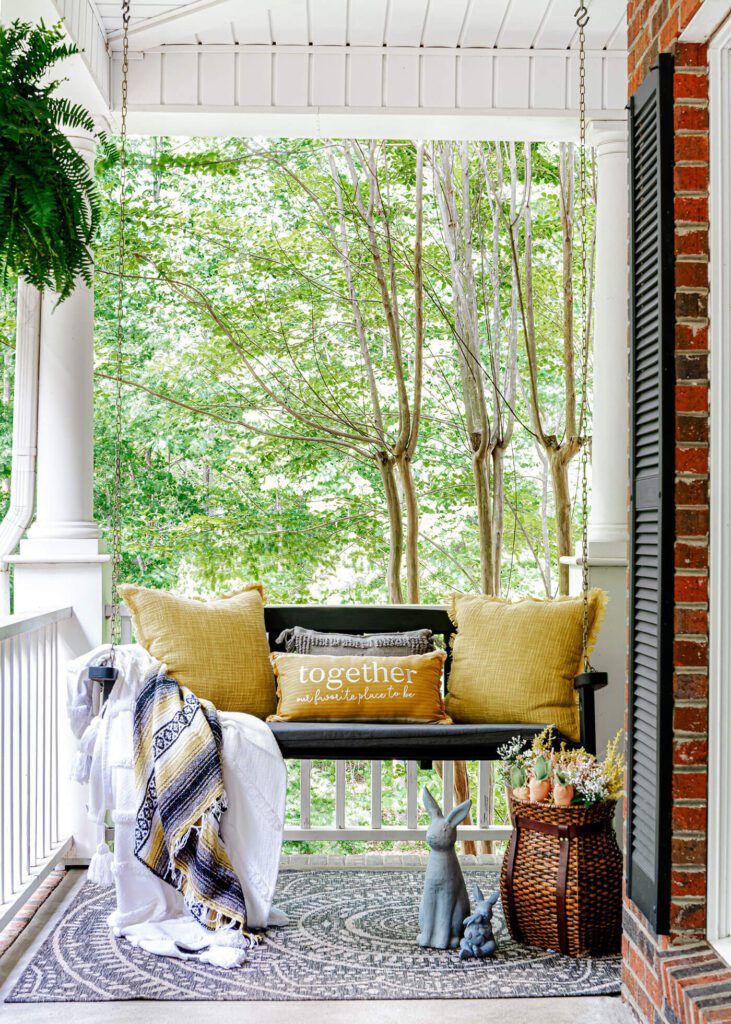 Incorporate Sculpture
Whether wood, concrete or another material, use a weather-friendly sculpture to add a bit of whimsy to your outdoor spring decorating. Wendy always adds several bunnies in spring, or year-round pieces she can enhance with a ribbon. Concrete bunnies and chicks are currently trending for spring decor inside and out.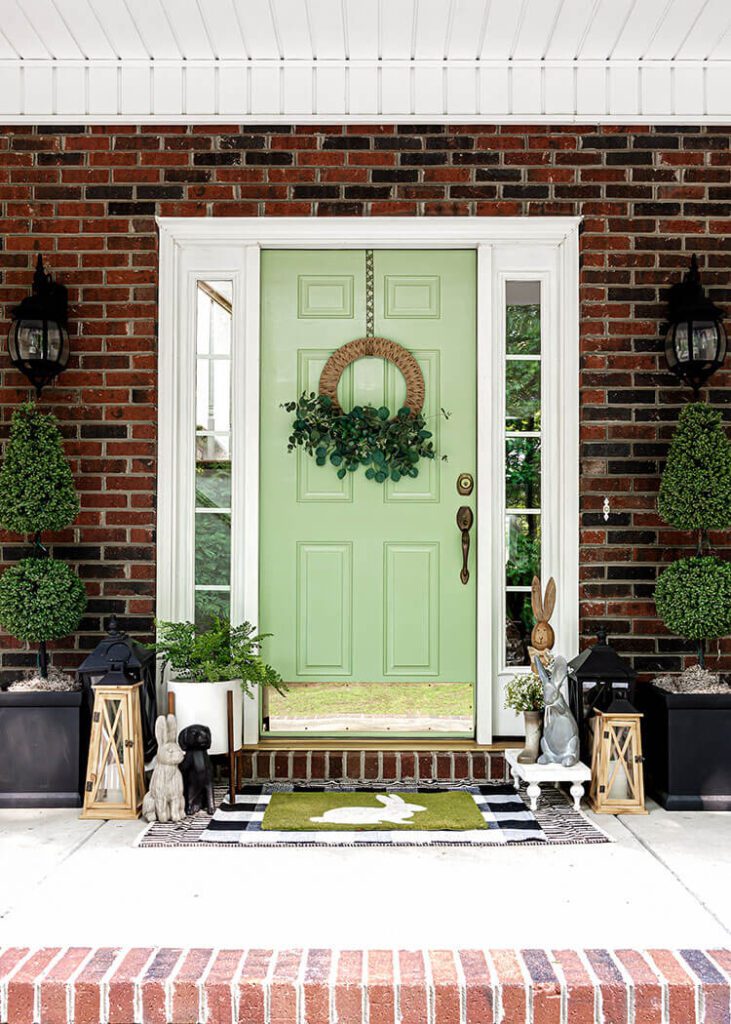 Add Lanterns
Wood or metal lanterns are a rustic addition during the day, and will add ambiance at night on both the front porch and in the backyard for your outdoor spring decorating. "It can give another accent to your front door," Wendy says. With LED lights instead of wax candles, there's no worry about walking away from an open flame.
Light the Night
A string of overhead lights makes any outdoor space feel welcoming, and is a good element to add for outdoor spring decorating. "It's that cozy feeling at night. It just creates a whole different ambiance," Wendy says. She uses solar exterior lights, so they turn on automatically every night. "I love to light up the house at night year-round," she says.
---
Want to decorate for Easter? Check out our ideas here! Of course, don't forget to follow us on Instagram, Facebook and Pinterest to get your daily dose of farmhouse inspiration!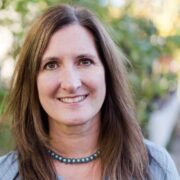 Heather Lusk
Heather Lusk is a journalist and freelance writer who loves old houses, travel and history. She's a contributor to multiple websites and publications, as well as the author of Hidden History of Boone County. She and her husband have remodeled and redesigned two historic homes in central Indiana. Follow her at TheQuillHeather.net.