Interior Design Trends Forecast: 2023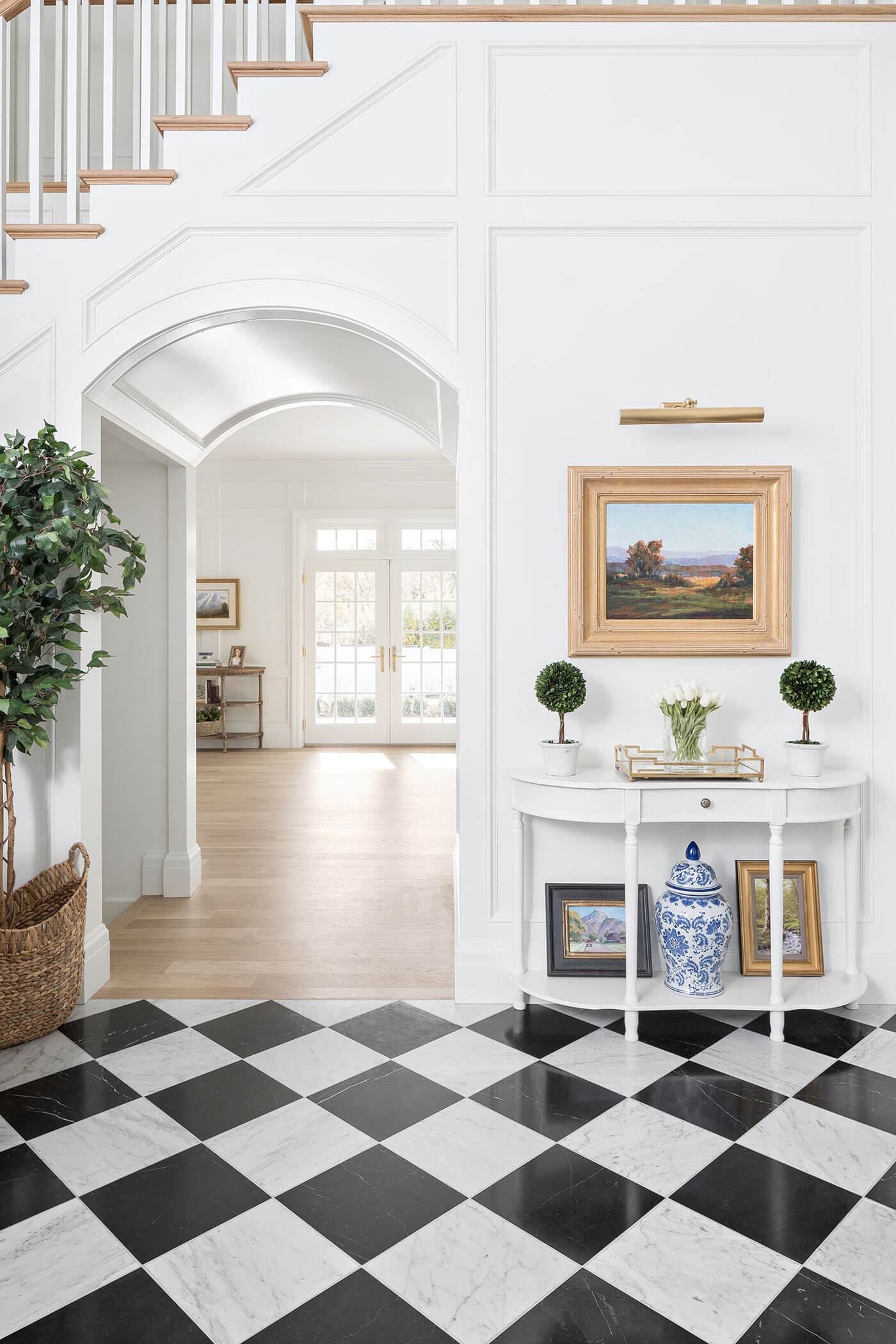 Photograph by Scott Davis
Wondering what 2023 has for us for interior design trends? Consider this your insider guide. And spoiler? They pair beautifully with a farmhouse style!
P.S. For more on our Utah Project House and to follow along all year, get a subscription to American Farmhouse Style magazine!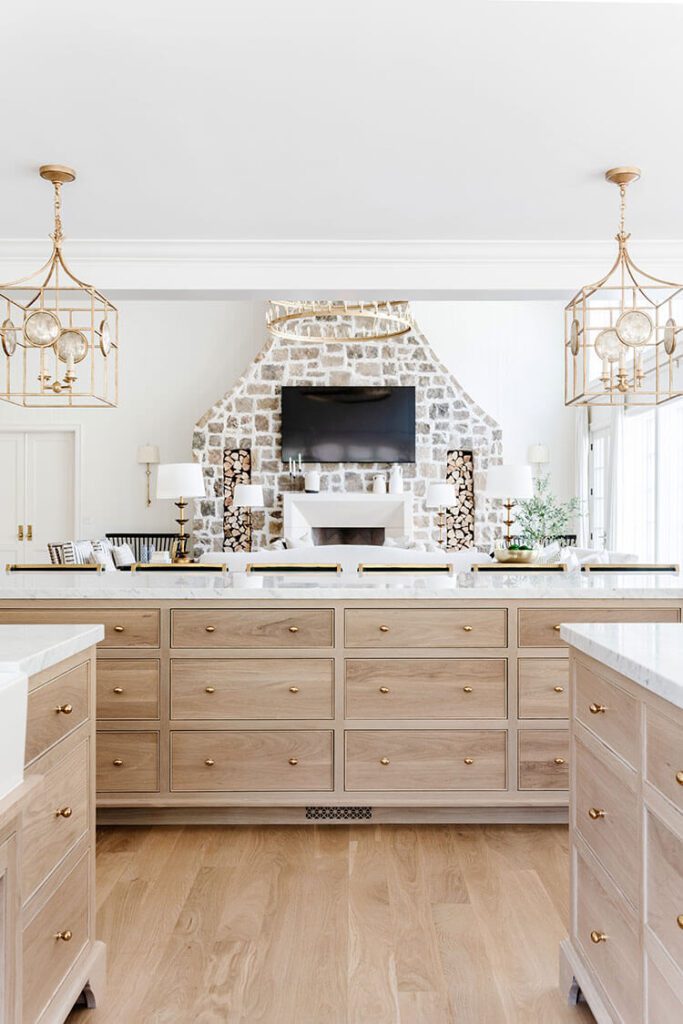 Cara Fox of The Fox Group is the creative mind behind our Utah Project House. Along with her husband, Tom, she owns a full service design and construction firm and has a keen eye for interior design trends, spotting them even before they move into the mainstream. Here are the top three design trends she's seeing rise in popularity and how you can use them in your farmhouse style.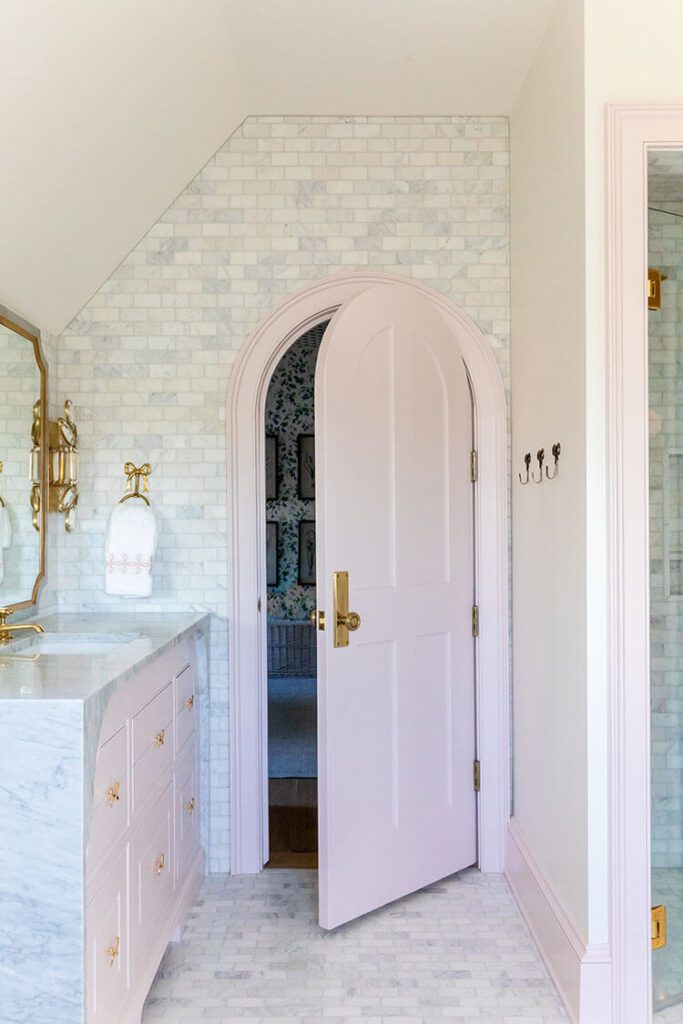 Interior Design Trends: Murals
"I would say the biggest of the up-and-coming interior design trends is the use of murals," Cara says. "Murals can be personal to the client and customized to include specific themes or items such as florals or trees that are special in a client's life."
These large-scale, wall-spanning pieces are done by a muralist artist and showcase his or her art. Murals can also be budget-friendly, with printed scenes or even photography you can turn into wallpaper. It's a beautiful way to add color, personalize, and bring character into a room. You can give this design trend a farmhouse twist by featuring bucolic or botanical scenes in rustic styles.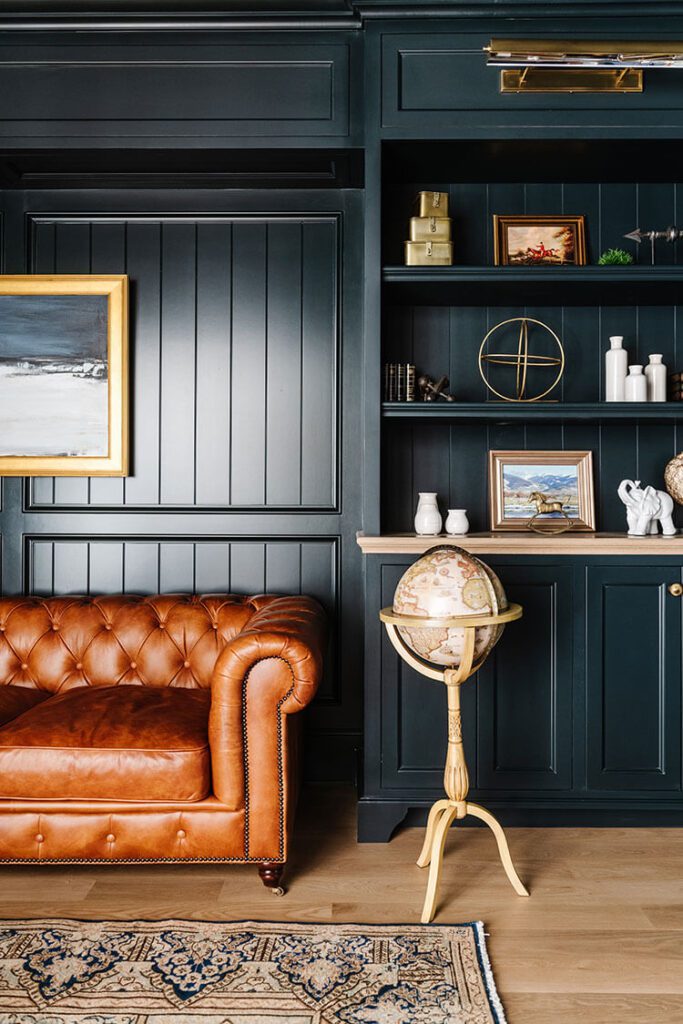 Interior Design Trends: Dark Finishes
Another of the interior design trends Cara sees is dark woods. "For so long, it was all about light woods and light stains, light white oak and even limed woods to lighten the grain," she says. Now there's a clamorous return to natural walnut, as well as darker stained oaks. "I love this trend because it emphasizes natural wood tones like mahogany and walnut. So beautiful!" Cara says.
Farmhouse cabinets are often white, but the American farmhouse style itself is all about an organic connection to the land and nothing celebrates that more than natural wood finishes.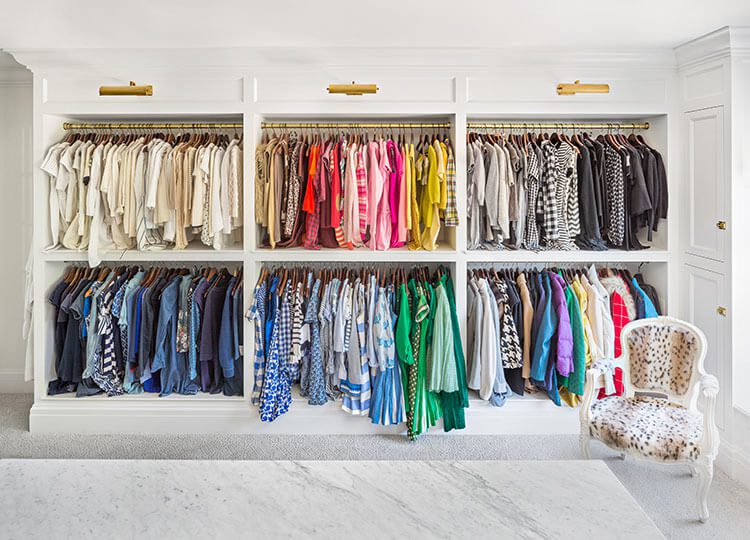 Interior Design Trends: Layered Wainscoting and Mouldings
The third design trend is lots of layered wainscoting and the over usage of moldings. "This interior design trend is especially suited for an American farmhouse because it focuses on the aesthetic and craftsmanship of wainscoting," Cara says. The wainscoting acts like art for the wall and displays incredible and beautiful detail wood profiles and shapes.
All these design trends add a creative spin when you use them in your farmhouse style, and lead to truly one-of-a-kind spaces!
---
Looking for more interior design trends? Check out the trends we see for the decade of the 2020s! And don't forget to follow us on Instagram, Facebook and Pinterest to get your daily dose of farmhouse inspiration!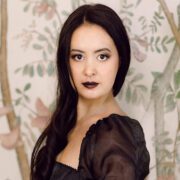 Autumn Krause
Autumn Krause is a writer and young adult author from Orange County, California. Her debut novel, A DRESS FOR THE WICKED, is out now from HarperTeen and she has another book releasing fall of 2023. Her instagram account, @autumnsarahstory, is dedicated to the craft of writing and connecting with other authors. She loves gothic romance and spending time with her husband and two children. Most often, she can be found wearing a black lace dress and boots.