Tips for Outdoor Entertaining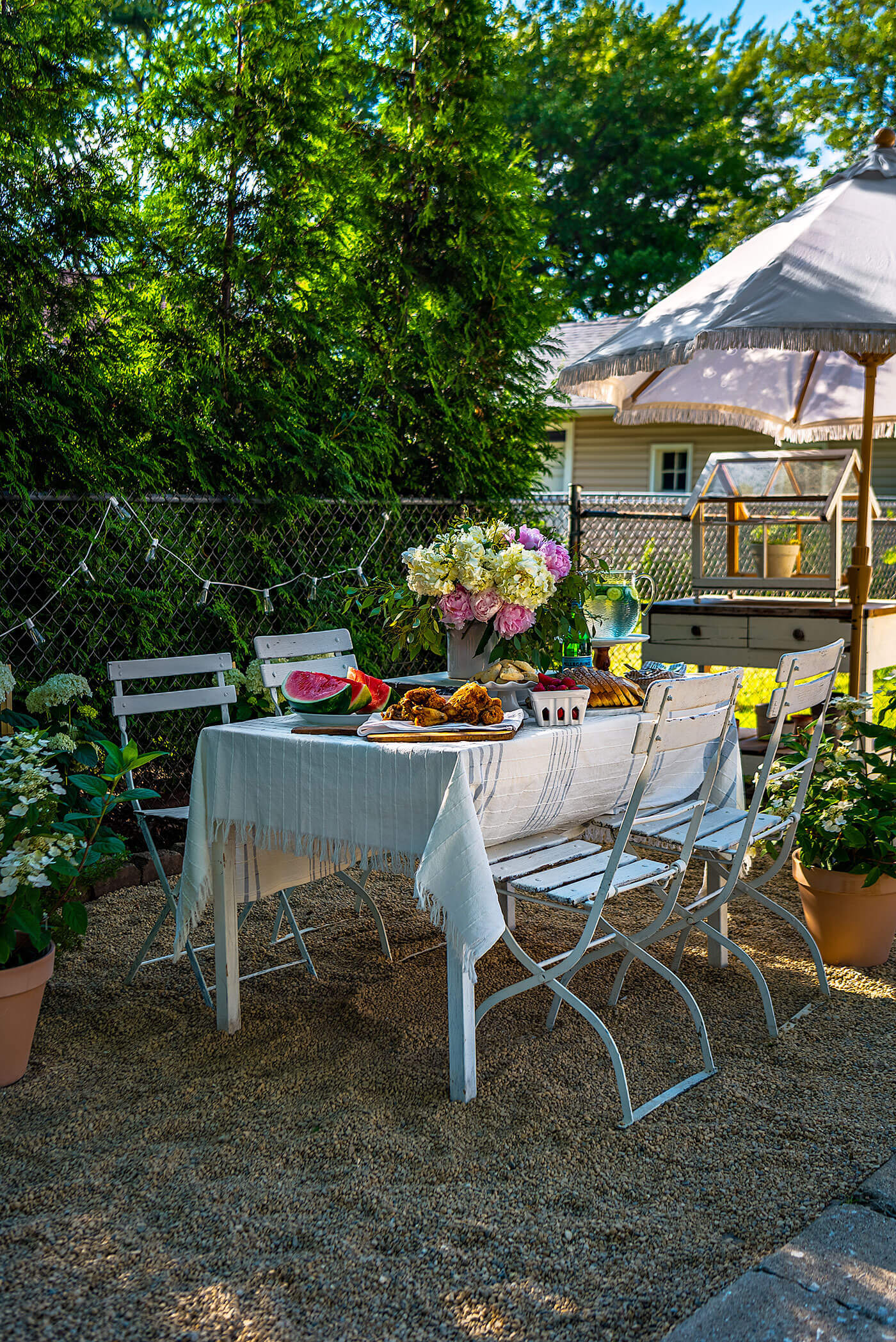 Photograph by Chris Bradley; home of Cynthia Villegas
Eating outside is a perfect way to gather with friends or family in the warm summer months. Outdoor entertaining is also a fun opportunity to showcase an area that may not get as much attention during the other seasons: your outdoor spaces. No matter what type of outdoor area you are working with these tips will create a wonderful dining space for outdoor entertaining this season.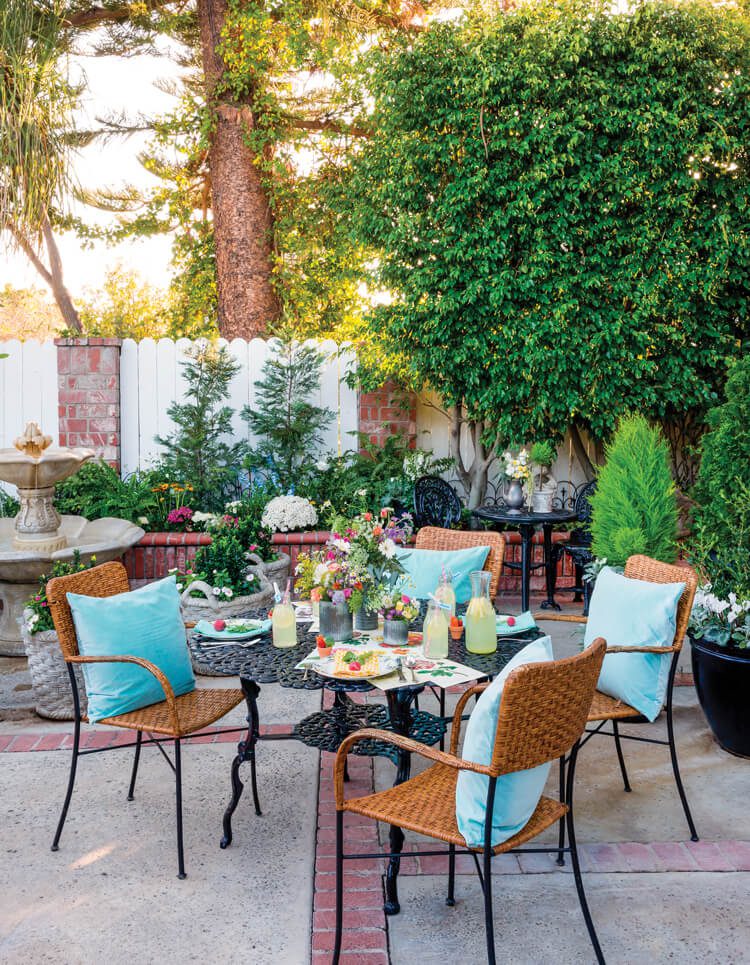 Location
When picking where to set up your outdoor entertaining space, consider what the area has to offer. Perhaps you have a garden that would provide a beautiful backdrop to your summer luncheon, or maybe you have a less-cluttered grassy area that will allow your guests to move about freely. Pick your setting intentionally to best set up the outdoor entertaining experience for your guests.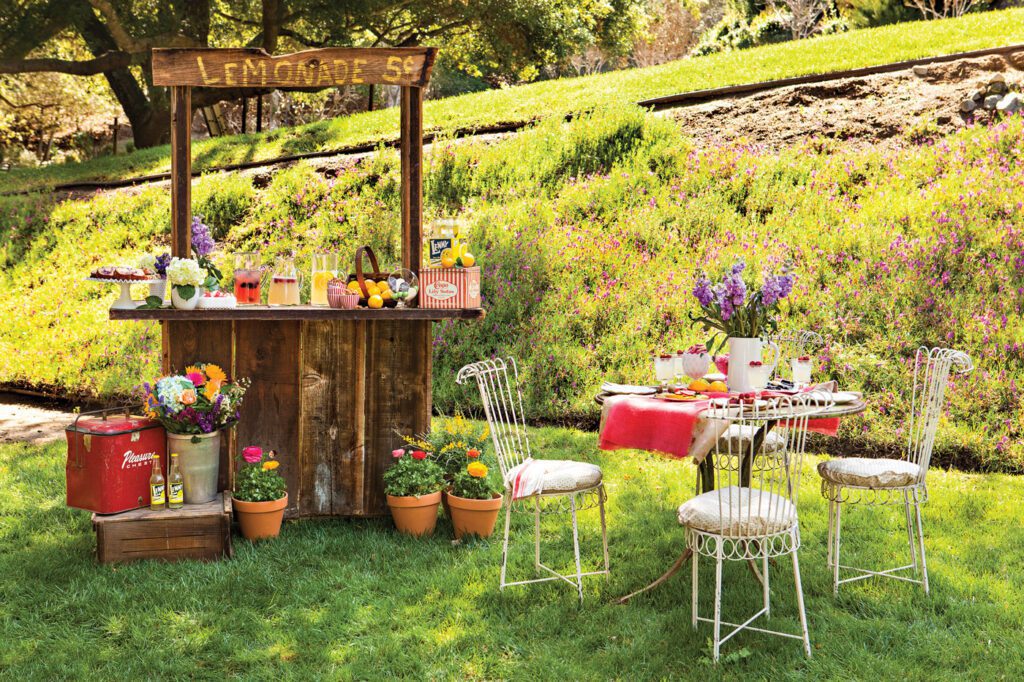 Set the Mood
Lighting is an easy and effective way to set the mood for outdoor entertaining. You can tailor it to your specific needs, too. If you're doing an evening gathering, string lights or even a fire pit will add charm and atmosphere. If you're working with a smaller area or don't have a way to hang lights, add candles all over to set the mood: votives and tapers on the tables, pillars in lanterns and more tapers on the food serving table.
Think Functionally
Your dining area doesn't have to be fancy. Outdoor entertaining is meant to be fun, and that often means a more casual setting. A simple bistro table and chairs are lightweight and easy to move around if need be, and still fit the laid-back vibe.
---
Head to Instagram, Facebook and Pinterest and follow us for daily inspiration. And don't forget to sign up for our newsletter (right below this article) for inspiration right in your inbox!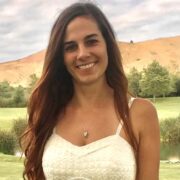 Jillian Chapman
Jillian is a freelance writer with years of experience writing and editing magazine articles, blog posts, social media content, and more. She has worked with media companies, social media accounts, local government and public libraries. Along with writing and editing, she also has experience in research, interviewing, SEO practices and marketing. Jillian began her writing career while working through college where she received her bachelor's degree in English Literature, Rhetoric and Cultural Studies from Chapman University. She has continued to follow that passion in the years since. Jillian thrives in combining her experience and education to craft insightful and engaging writing. She loves to research and collaborate with others in order to tell stories that bring value to readers' lives. Jillian's love of writing was initially born from her passion for reading. She enjoys all genres including fantasy, historical fiction, non-fiction, thriller and more. She believes one of the best ways to be a great writer is to be a great reader and tries to spend as much time as she can reading. When not reading or writing, Jillian enjoys punk rock concerts, swimming and spending time with family. Jillian lives in Orange County, California with her significant other, two children and their dog. Her work can be found through  Linkedin or personal website.