Styling by Jickie Torres and Sylvia Asmussen of Madam Palooza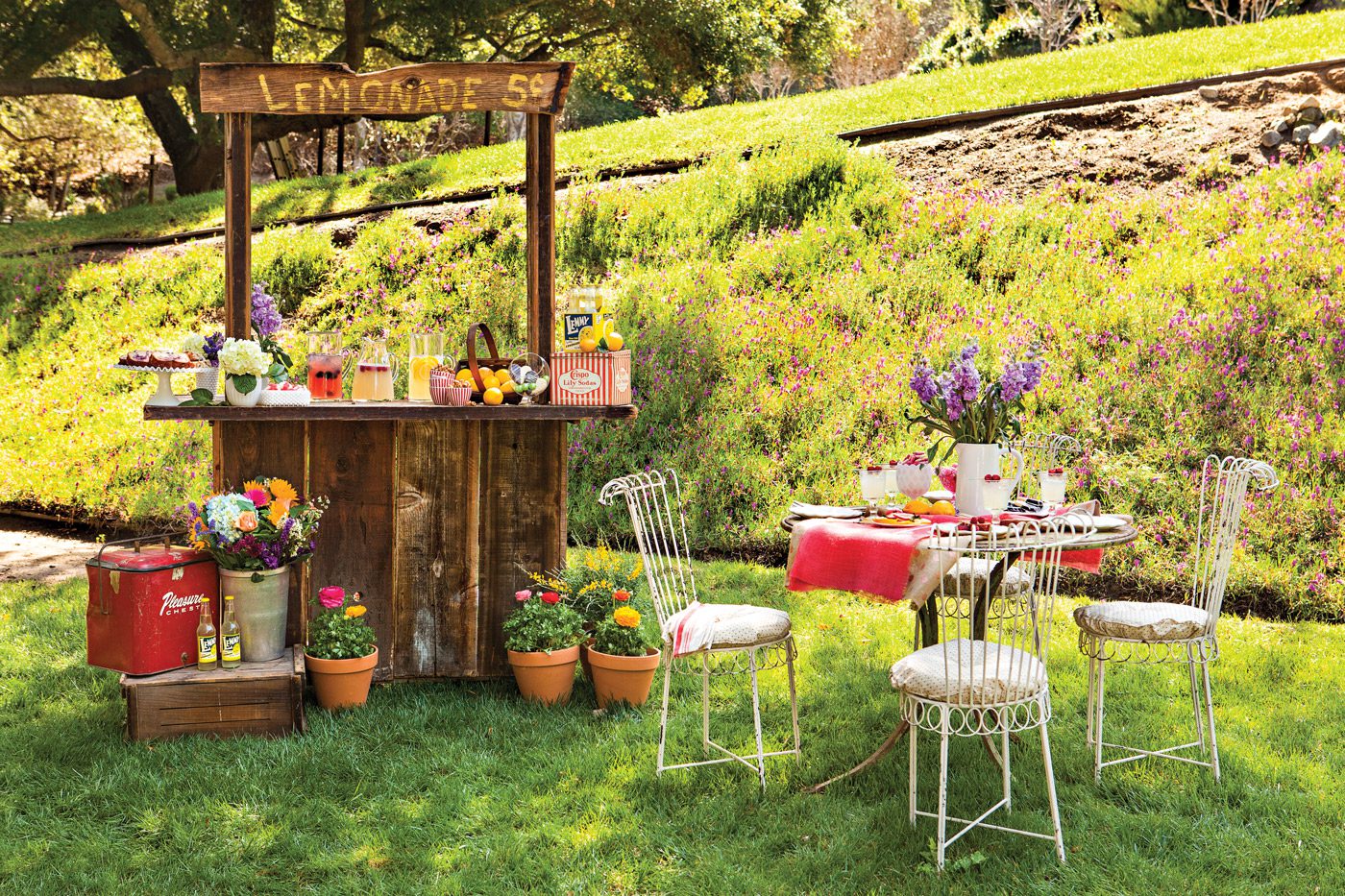 Photography by Bret Gum
Styling by Jickie Torres and Sylvia Asmussen of Madam Palooza
Follow these steps to throw a beautiful outdoor summer soiree.
Nothing says summer quite like a lemonade stand. Take advantage of the season and incorporate this time-old tradition into your next party to create an unforgettable summer lemonade stand luncheon. Follow these eight steps to creating the perfect lemonade party.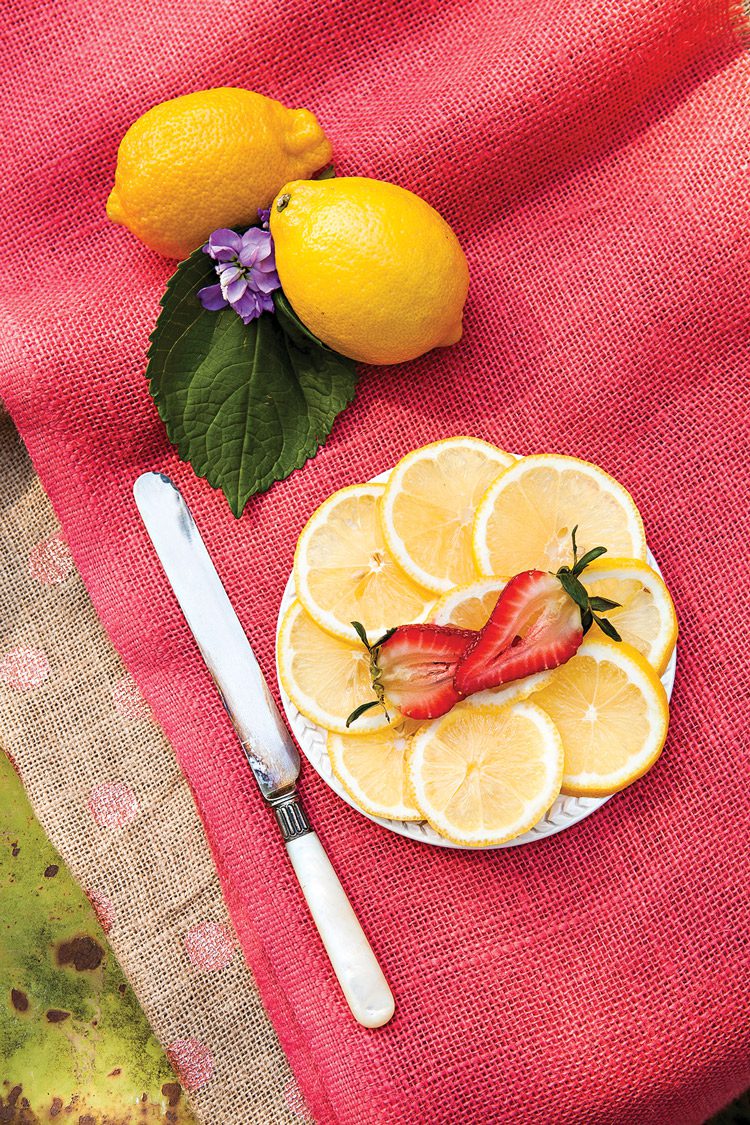 Location, location. Plan to have your lemonade stand luncheon outside. The lush green grass and chirping birds will be a great backdrop. Consider how you can utilize your surroundings, such as a large tree for hanging decorations. Make sure you have seating options located in the shade for guests to escape the sun.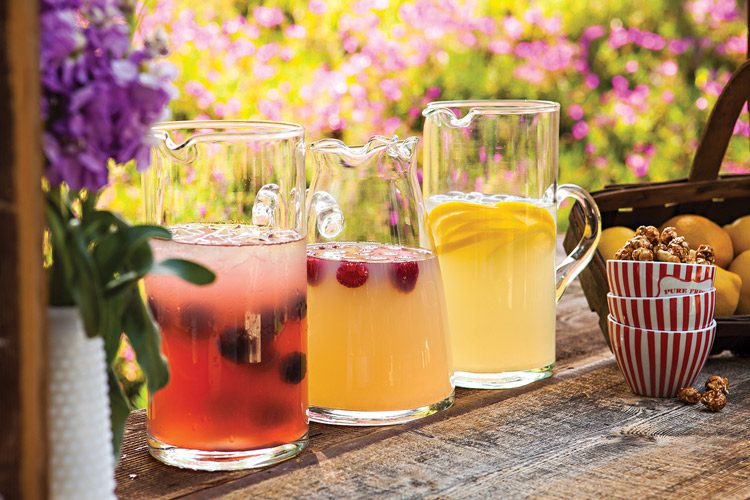 Pops of color. The summer is full of bright colors. Go with the season by incorporating vibrant colors into every aspect of your party. Vibrant foods and floral arrangements will set the mood. Add fresh fruit to your pitchers of lemonade such as strawberries and blueberries for extra pops of color.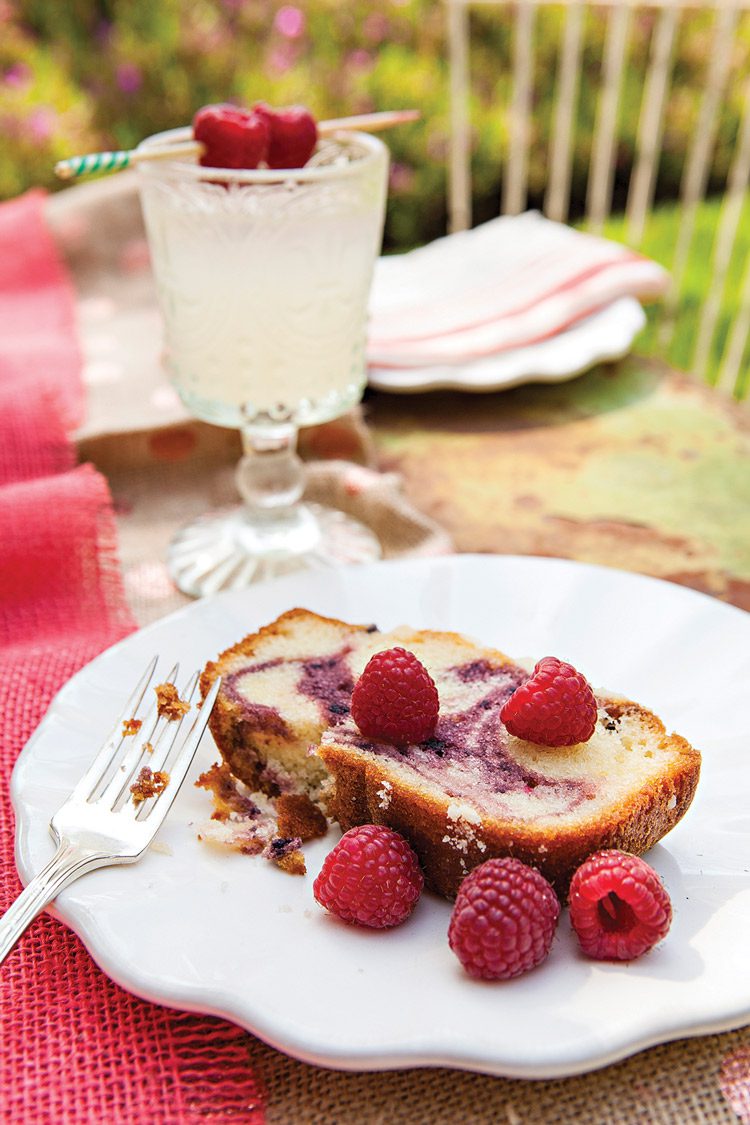 Simple and sweet. When choosing your décor, keep it simple. Summer is a time for relaxing and letting the setting speak for itself. Choose basic chairs and tables that will allow for the surrounding natural beauty to take center stage.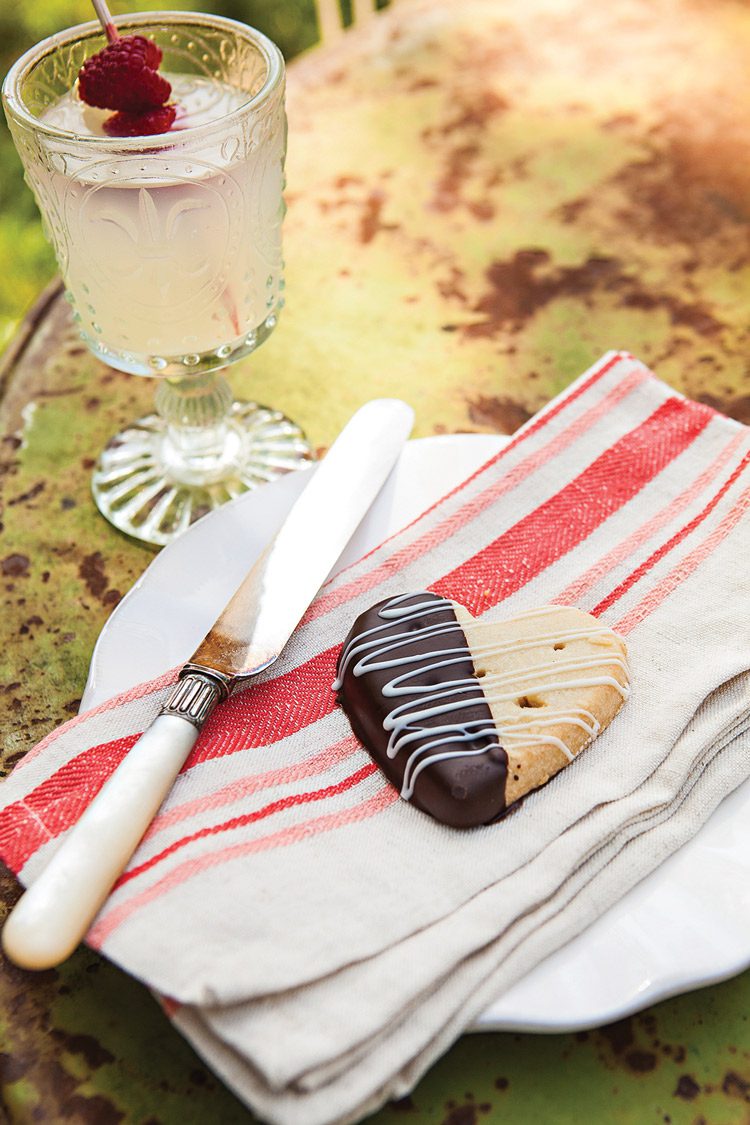 Festive food. To take your lemonade stand luncheon to the next step, get creative with your displays. Arrange fresh fruit as décor, showcase your snacks in vases and use plenty of greenery. For a special touch, place toothpicks speared with fresh fruit on top of drinking glasses.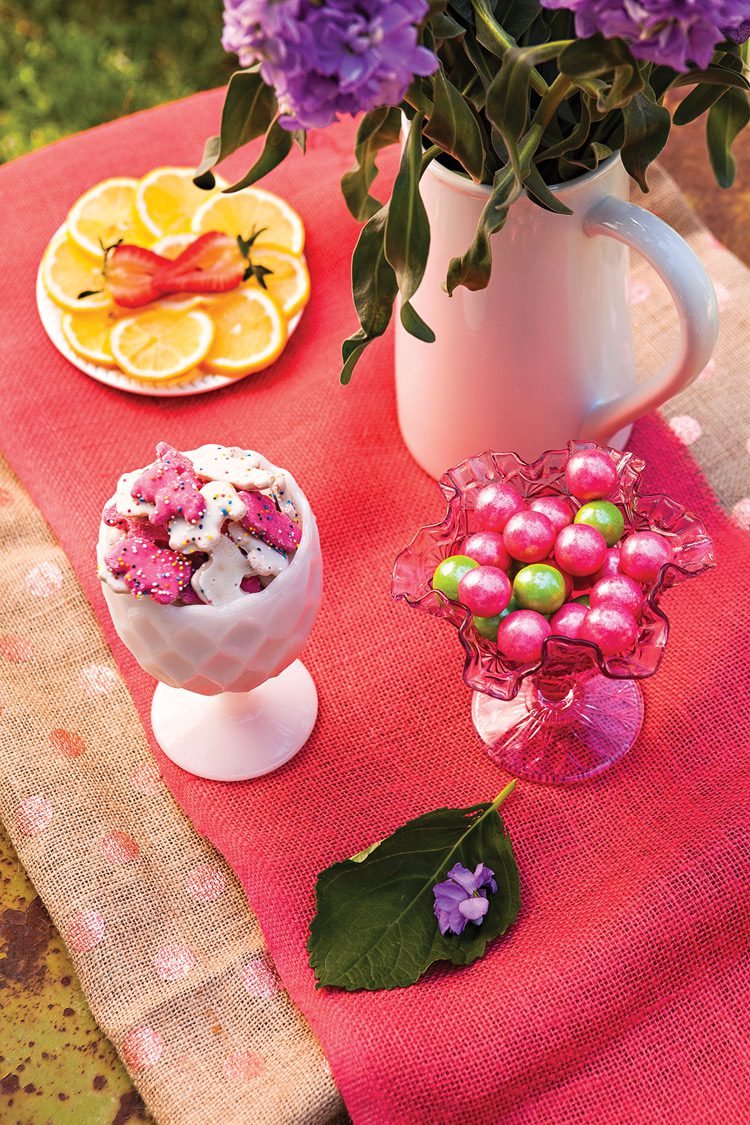 Mix and match. Keep things lighthearted with eclectic dishware. Don't be afraid to have mismatched plates, glasses and other tableware. Different colors, shapes and sizes in your vases and pitchers will add to the funky summer vibe. Go unexpected and display snacks and candies in different colored glasses rather than traditional dishes.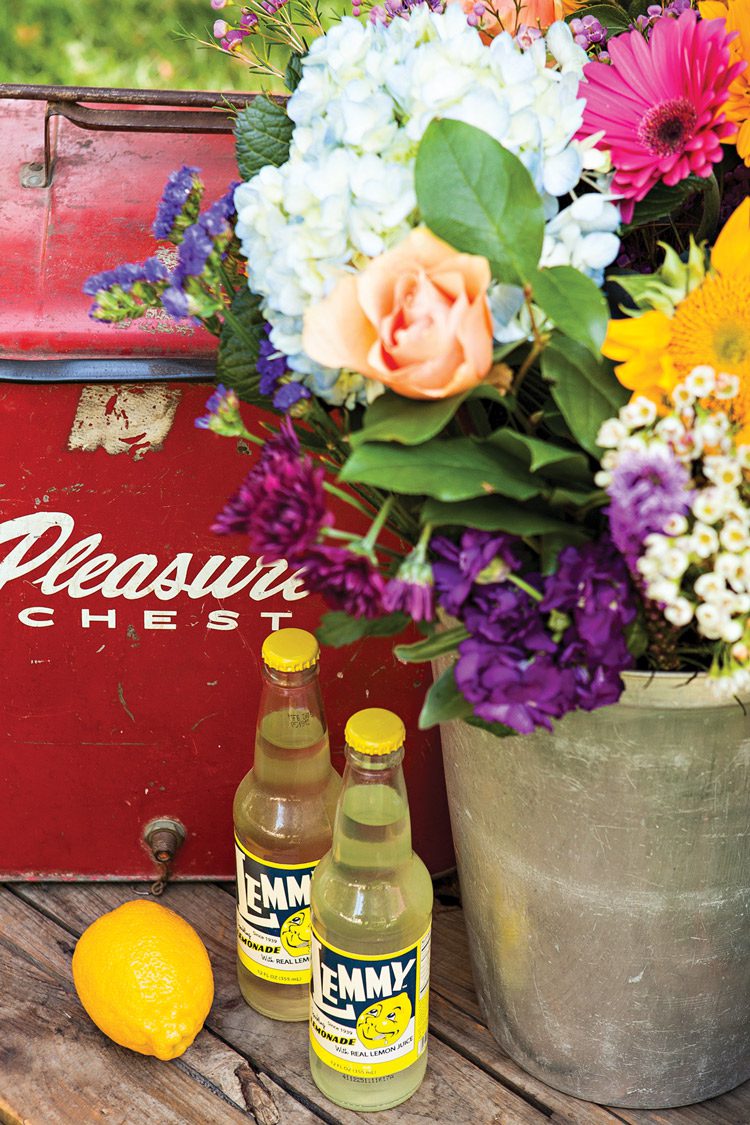 Vintage value. A hand-painted lemonade sign or wooden crates to display décor will make your guests feel like they're relaxing in the country. Check out your local flea market for vintage finds such as an antique cooler or an old sign you can prop up against the drink table.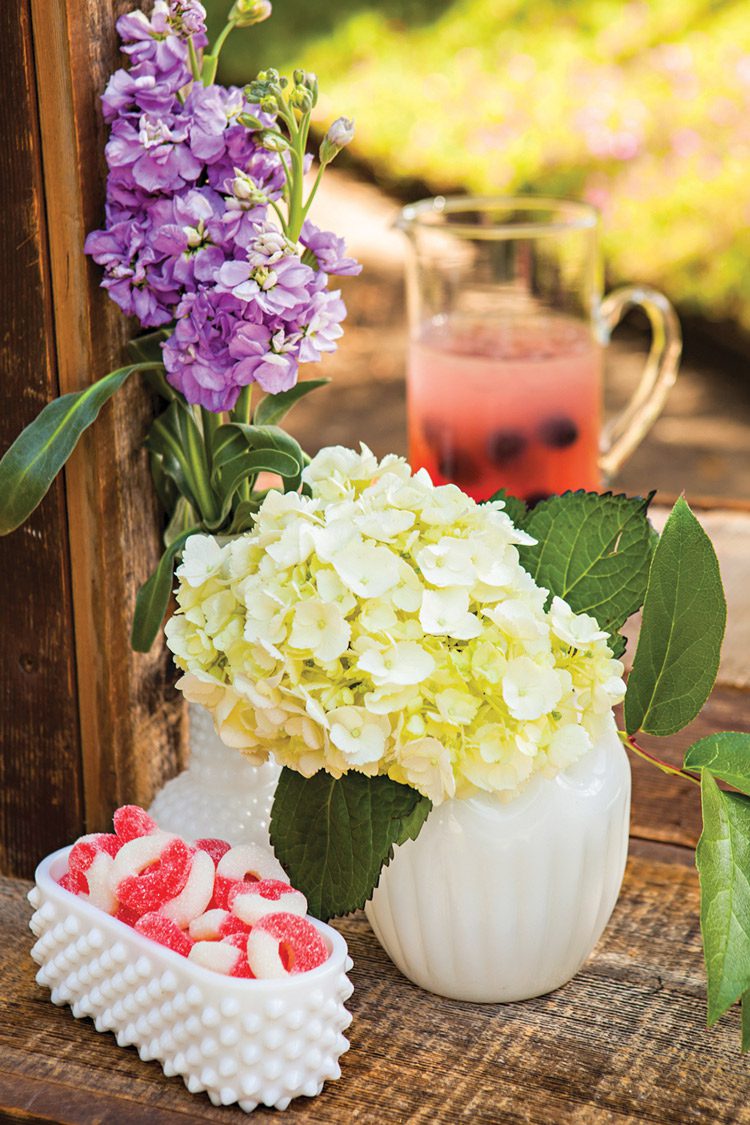 Neutral foundation. While lots of color can be desirable for this type of get together, keep from overwhelming guests by pairing bright accents with classic white plates and cutlery. This will help balance the color scheme and make the vibrant hues of the food and floral arrangements pop even more.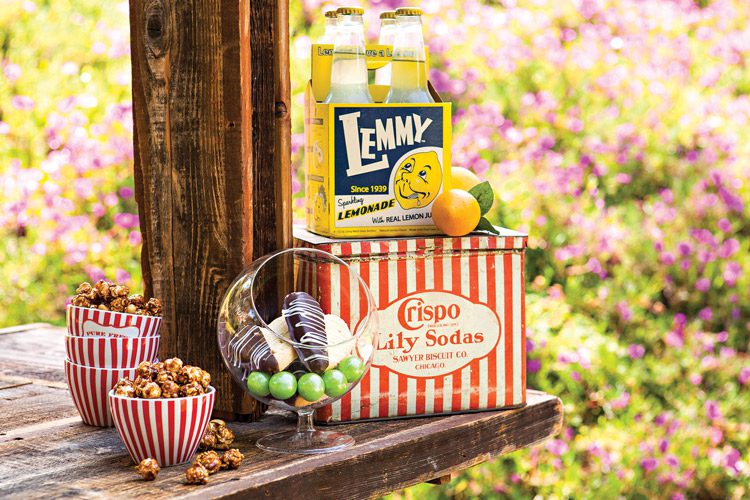 Easy, breezy. Summer events should be easy, breezy and informal. Go with an assortment of light snacks and drinks displayed for your guests rather than the formal structure of a sit down, multi-course meal.
---
Want more cute outdoor entertaining ideas? Don't miss "10 Essentials for a Spring Garden Party" with ideas that can work for summer too! Of course, don't forget to follow us on Instagram, Facebook and Pinterest to get your daily dose of farmhouse inspiration!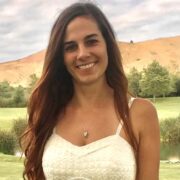 Jillian Chapman
Jillian is a freelance writer with years of experience writing and editing magazine articles, blog posts, social media content, and more. She has worked with media companies, social media accounts, local government and public libraries. Along with writing and editing, she also has experience in research, interviewing, SEO practices and marketing. Jillian began her writing career while working through college where she received her bachelor's degree in English Literature, Rhetoric and Cultural Studies from Chapman University. She has continued to follow that passion in the years since. Jillian thrives in combining her experience and education to craft insightful and engaging writing. She loves to research and collaborate with others in order to tell stories that bring value to readers' lives. Jillian's love of writing was initially born from her passion for reading. She enjoys all genres including fantasy, historical fiction, non-fiction, thriller and more. She believes one of the best ways to be a great writer is to be a great reader and tries to spend as much time as she can reading. When not reading or writing, Jillian enjoys punk rock concerts, swimming and spending time with family. Jillian lives in Orange County, California with her significant other, two children and their dog. Her work can be found through  Linkedin or personal website.