4 Tips for a Durable Outdoor Space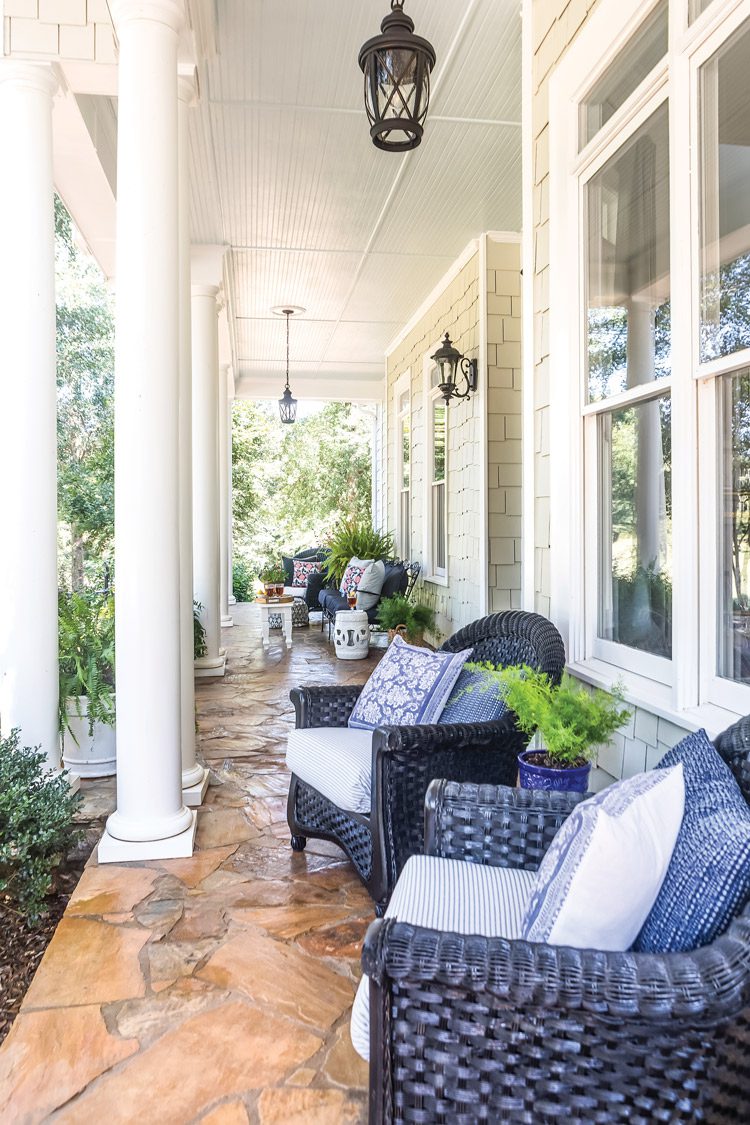 Photograph by Jaki Hawthorne; home of Laura Janning
With the arrival of the warmer months, make sure your home's outdoor spaces are durable and summer-weather-ready. Here are a few of our favorite tips to ensure your outdoor furniture and decor will last more than just one season!
1. Consider Climate
For a durable outdoor space, choose furniture that will hold up against your climate. If your neighborhood sees lots of rain, you'll want to choose pieces that dry quickly and don't retain water. For windier regions, opt for heavier tables and chairs made of wrought iron over lighter materials, like wicker, which are more likely to blow away. Check out some of our favorite outdoor furniture here.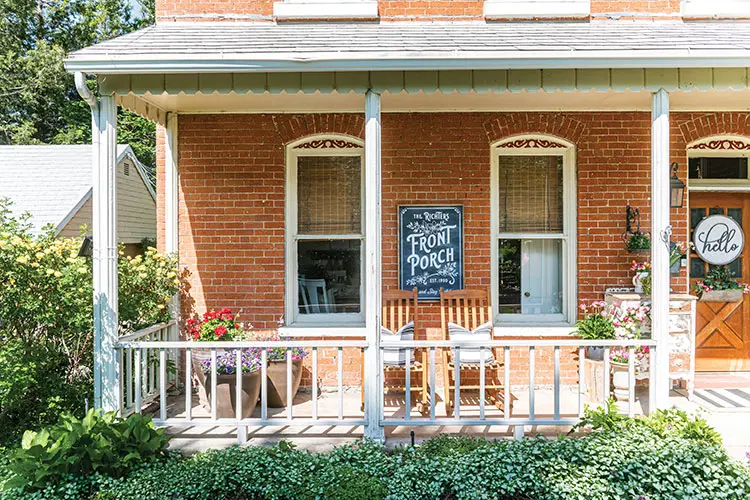 2. Pick The Right Textiles
Quality patio furniture is an investment you'll thank yourself for later. Make sure you're picking fabrics that aren't going to fade after only a few summers. You can buy cushions with UV protection built in, but also consider purchasing patio furniture covers. This will help you create a durable outdoor space that you don't have to redo anytime soon.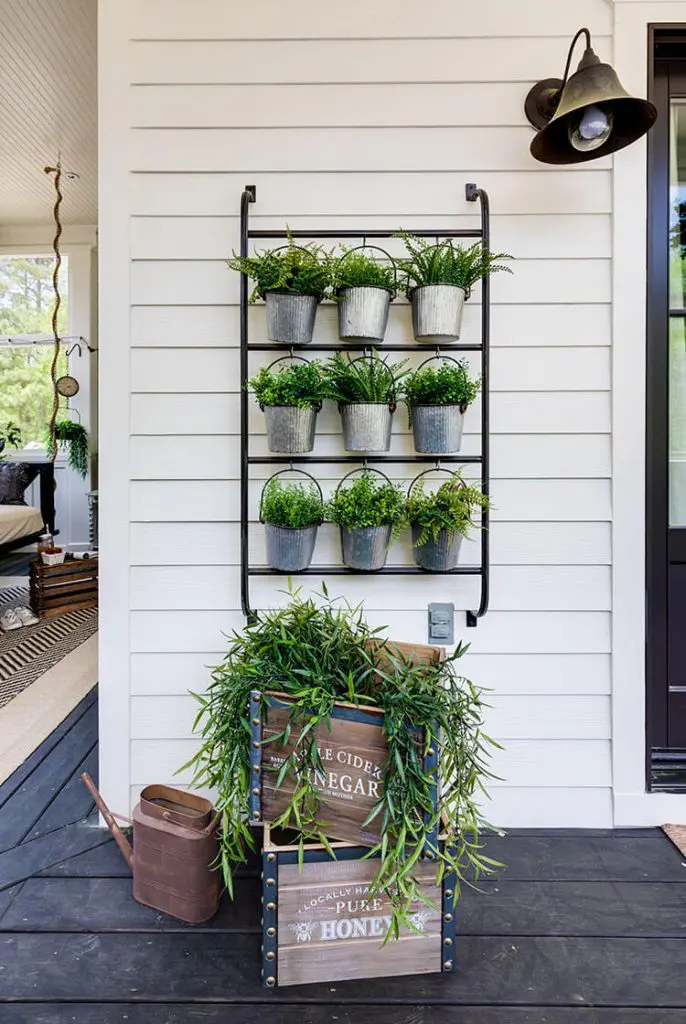 3. Use Flooring That Can Take A Beating
When putting together a space that will get tons of mud, dirt and foot traffic, stay away from carpet! Consider using engineered hardwood, vinyl or tile floors to cut down the hassle of cleaning up footprints. Or, go with a modern farmhouse look and use the most durable outdoor material: concrete!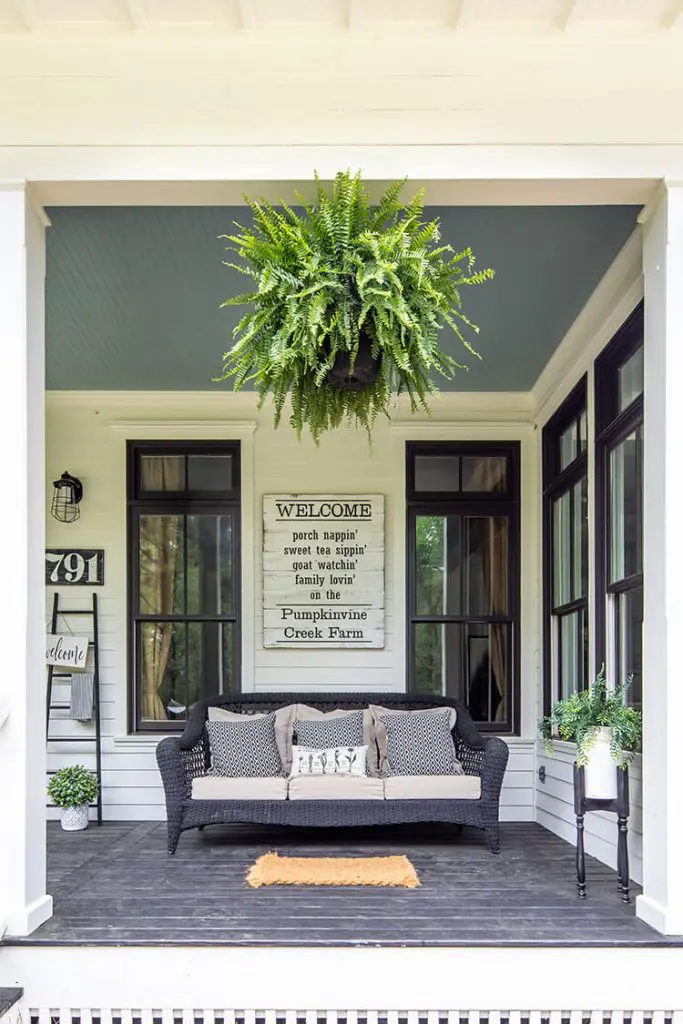 4. Rotate Your Plants
Match your plants to the seasons. Bring in plenty of beautiful blooms in the springtime, and during summer, add in a few succulents. When the colder months come along, rotate in a few potted evergreens. New plants can be the simple refresh your décor needs, and they help ground your durable outdoor space in nature.
---
To see more of Laura Janning's Gerogia home (first image), read on here! Of course, don't forget to follow us on Instagram, Facebook and Pinterest for your daily dose of farmhouse inspiration!