Before and After Home Transformations from The Fox Group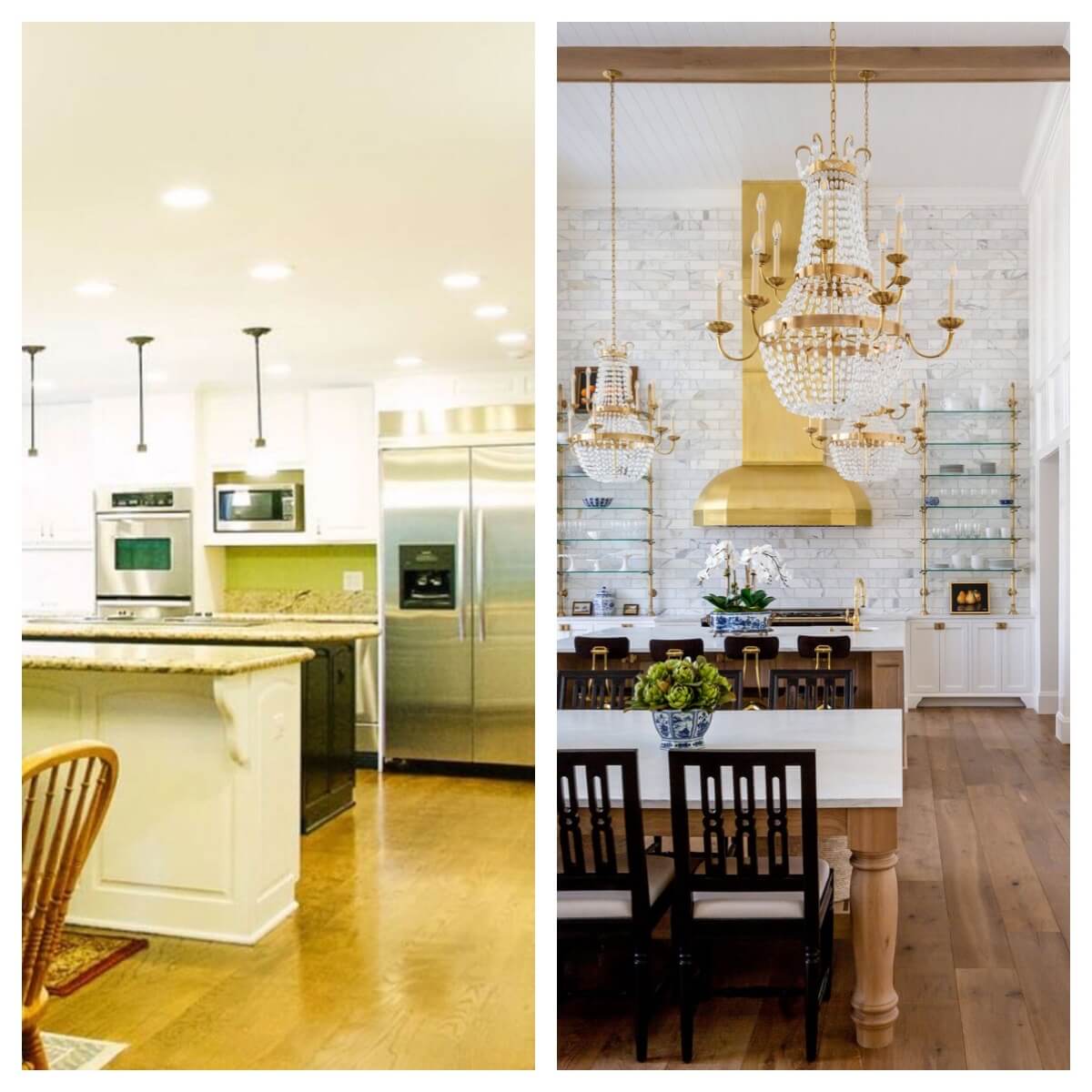 This year, we're following along with The Fox Group as they build a beautiful custom Utah Project House. The Fox Group has done some stunning build and renovation work! Take a look at these previous before and after home transformations from our Project House builder.
Ho-hum spaces can completely change with design expertise. For Cara Fox, owner of the Fox Group, dramatic transformations are all in a day's work. "When I step into a room, I usually know exactly what needs to be changed or rearranged within the first ten minutes of being in it," she says. "My biggest advice to homeowners is to seek professional help. It can save you so much time, money and headache. There are experienced people who can help you make the right choices and decisions keeping time, budget and safety a priority." Today, Cara is taking us inside some of the Fox Group's dramatic before and after home renovations.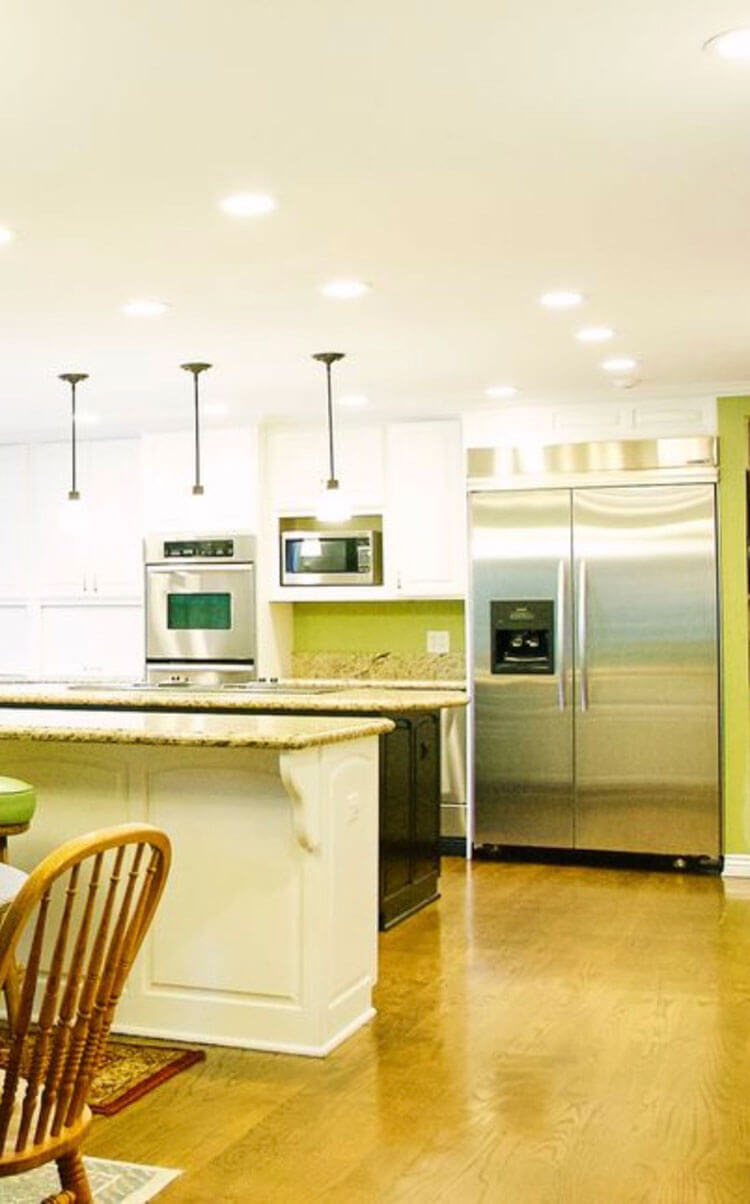 Going Glam
The priorities for this before and after home kitchen were to make it feel open, light, updated and glamorous. The client loved big European kitchens with large windows to let in lots of natural light. The original ceiling was 8-feet tall and felt cramped, so the Fox Group blew out the ceiling, incorporating two small unused bedrooms for 17-foot ceilings. "The next challenge was a two-story, blank range wall and how to make it feel extra special," Cara says. She used white Calcutta marble to bring in a European aesthetic and brightness.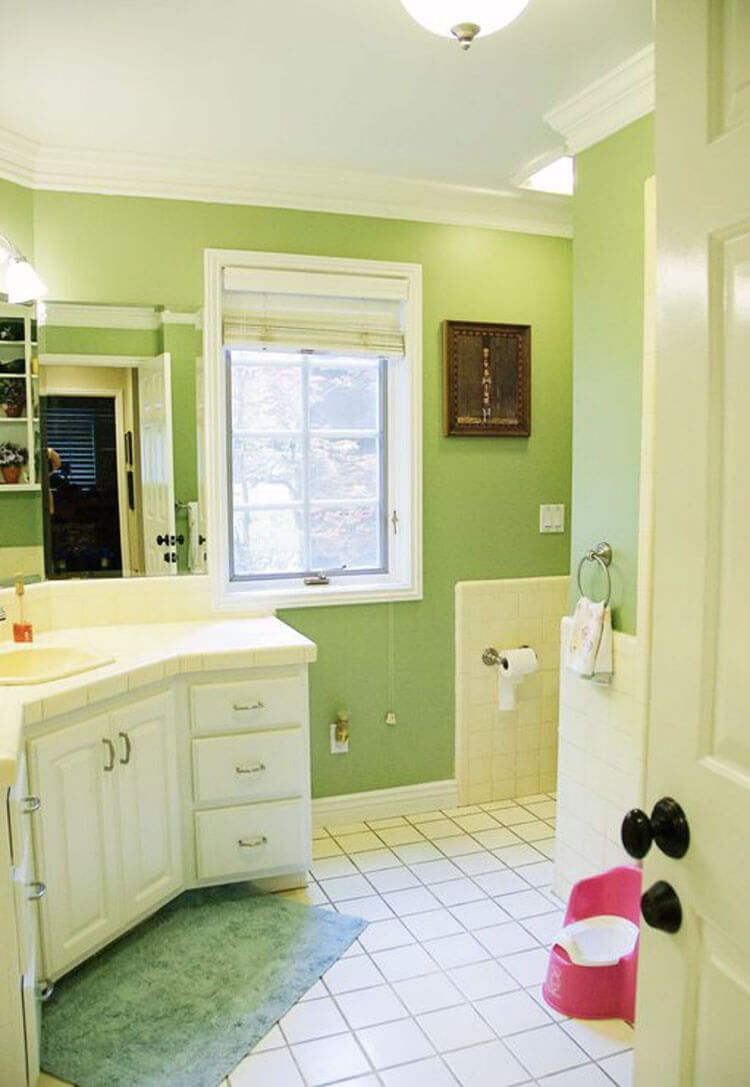 Beautified Bathroom
Hand-painted French wallpaper was the inspiration for this bathroom. "We found this glorious Schumacher painted wall covering that had the same effect as French wallpaper," Cara says. The Fox Group also decided to keep the original layout. "We kept the tub, toilet and vanity in the same spots but just updated and modernized the style of everything to feel fresh and new," Cara says. The before and after home pictures are stunning.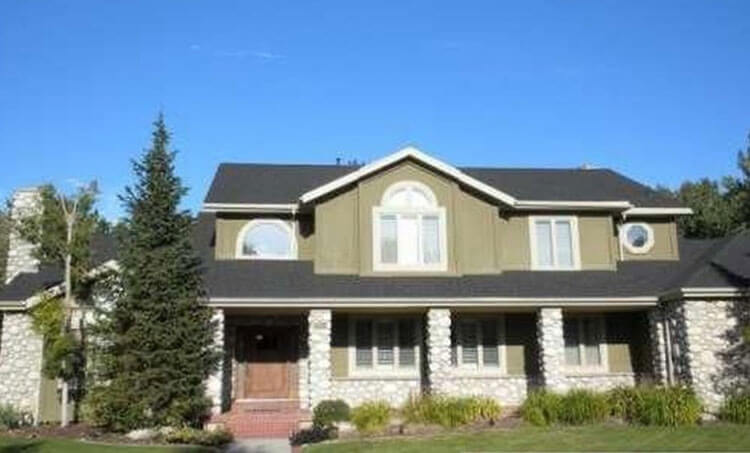 Curb Appeal for Before and After Home Transformations
Getting this green stucco home out of the 1980s was the focus for this before and after home renovation. "The goal was to make this home feel new but still full of character," Cara says. "The client had a couple loves: old white painted brick homes, traditional but fresh homes and big Southern porches." The Fox Group incorporated all these into the exterior, even redoing the roofline to have a pitched, slanted style with classic dormers for a classic feel.
---
Love this European farmhouse style look? Discover the style with our Design Glossary Series. Of course, don't forget to follow us on Instagram, Facebook and Pinterest to get your daily dose of farmhouse inspiration!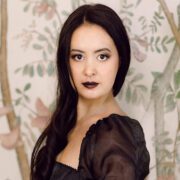 Autumn Krause
Autumn Krause is a writer and young adult author from Orange County, California. Her debut novel, A DRESS FOR THE WICKED, is out now from HarperTeen and she has another book releasing fall of 2023. Her instagram account, @autumnsarahstory, is dedicated to the craft of writing and connecting with other authors. She loves gothic romance and spending time with her husband and two children. Most often, she can be found wearing a black lace dress and boots.