What is French Farmhouse Style?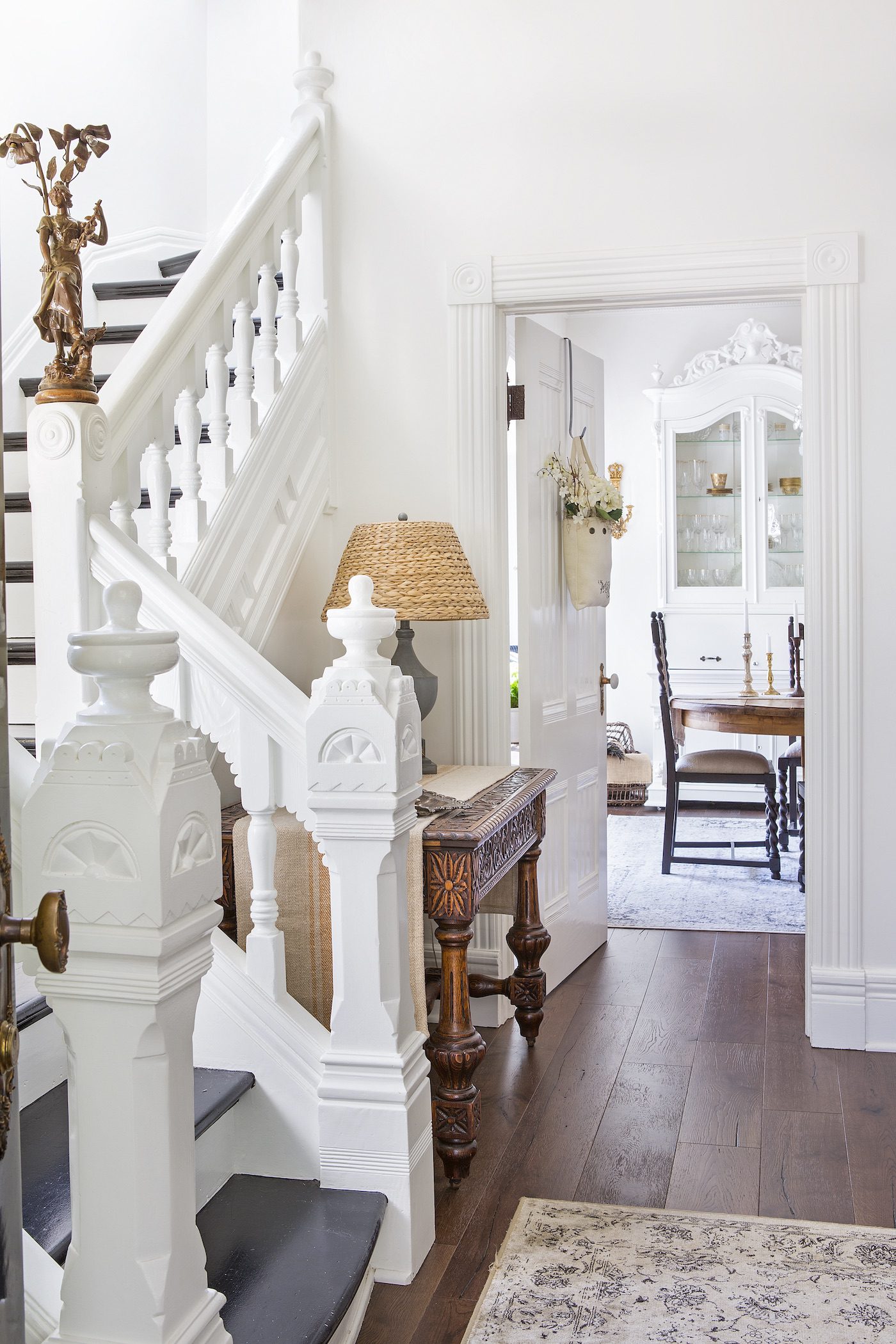 This is part of our Design Glossary series! Catch the whole series to find out more about the different types of farmhouse style!
French farmhouse style is inspired by the rustic yet elegant villas of the French countryside and the clean and down-to-earth feel of American farmhouse style. Truly the best of both worlds, French farmhouse style beautifully melds elegance with practicality.

This style often features soft and muted colors, natural materials like raw wood and stone, plaster walls, wooden beams and floral and botanical motifs. A French farmhouse plays upon the contrast of dramatic details like carefully crafted dining room tables or exquisite chandeliers against a rustic farmhouse setting.

When you walk into a home with French farmhouse style, you're transported to the fragrant lavender fields of Provence, and you're invited into an understated old-world paradise. Let's take a look at what French farmhouse style is like in each room.

Room by Room
Kitchen
French farmhouse kitchens use natural materials and open spaces to create a welcoming gathering place. Open shelving and farmhouse sinks give it the classic farmhouse style, while vases full of fresh flowers and distressed wood give it a French twist. Additionally, French farmhouse kitchens have windows to bring in natural light.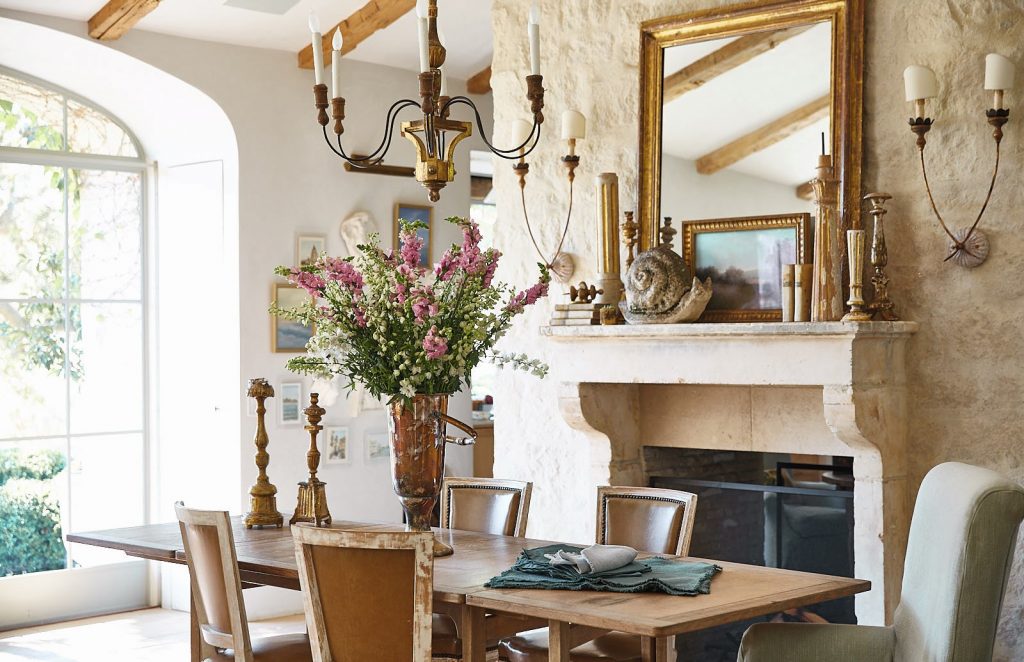 Dining Room
Large rustic farmhouse tables are staples in French farmhouse dining rooms. Attention to detail is especially important in dining rooms too—using dramatic chandeliers or beautiful bouquets can bring in some French glamour. And don't forget the walls! Gilded frames, oversized art and plastered walls can make your space shine.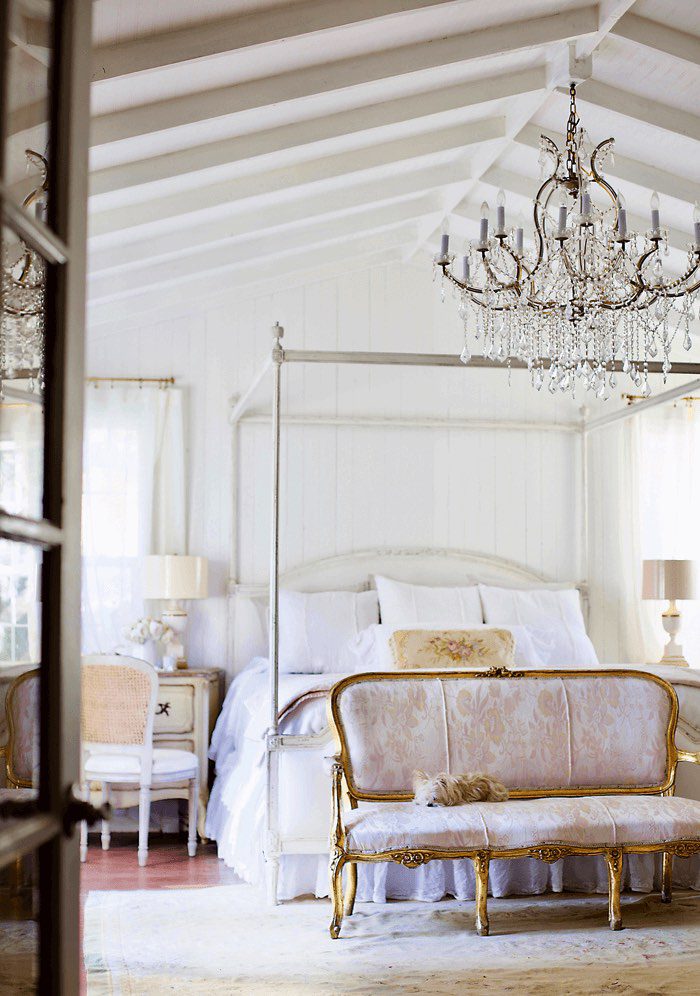 Bedroom
French farmhouse style bedrooms are both chic and cozy. This is done by using white bed linens with delicate details, period statement chairs and unique light fixtures like candles or chandeliers. These bedrooms often feature farmhouse structural details like shiplap or exposed beams. They make sure the room still retains its homey feel.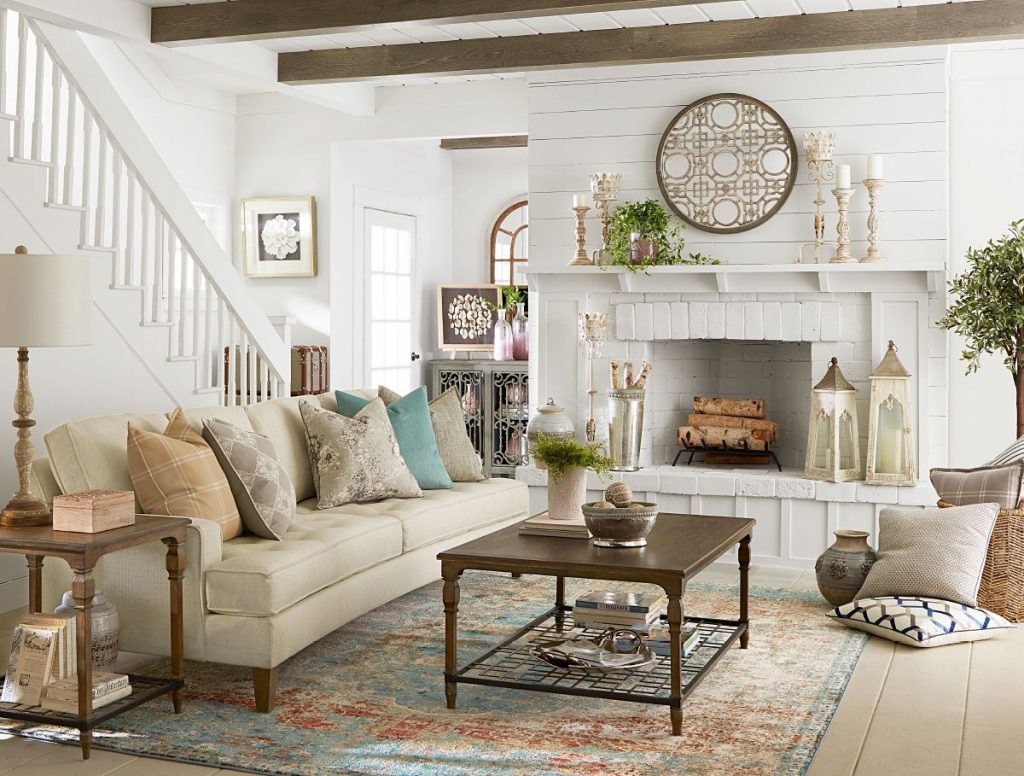 Living Room
French farmhouse living rooms take classic farmhouse elements like fireplaces and exposed wood and take them to the next level by adding details like fresh white paint, candelabras and greenery. These living rooms also feature multiple sources of light—whether it be from a window, bulb or candle. Finally, ornate details in the woodworking of coffee tables or side tables give the room the perfect amount of French country style.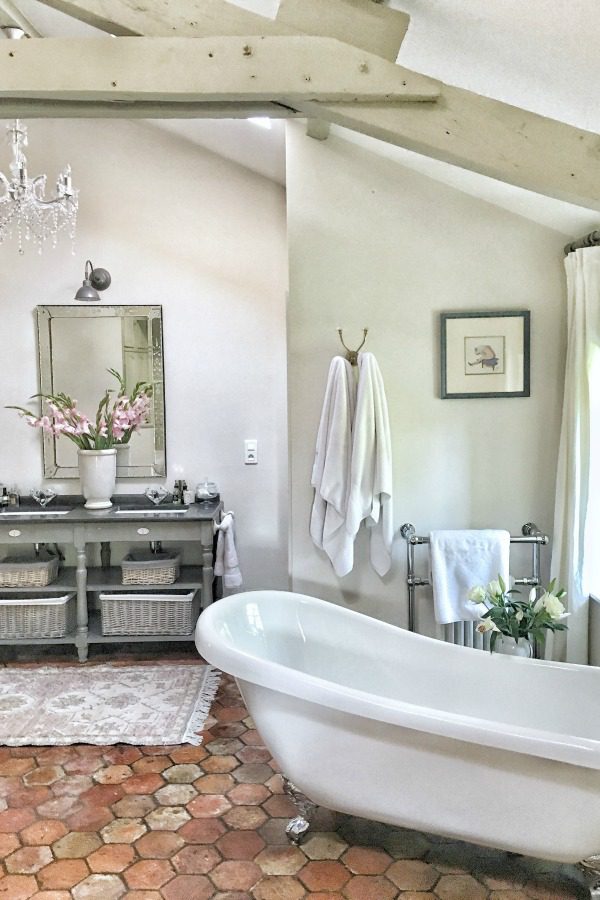 Bathroom
Rustic tile floors, freestanding tubs and elegant fixtures can give a bathroom a French farmhouse feel. Flowers make a bathroom feel fresh and inviting, and open shelving in the bathroom works just as well as in the kitchen. Finally, don't forget the details! Chandeliers or framed art can also belong in the bathroom, and they do a great job of giving the room an extra 'oomph.'
See Also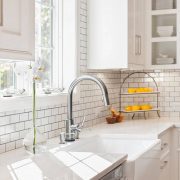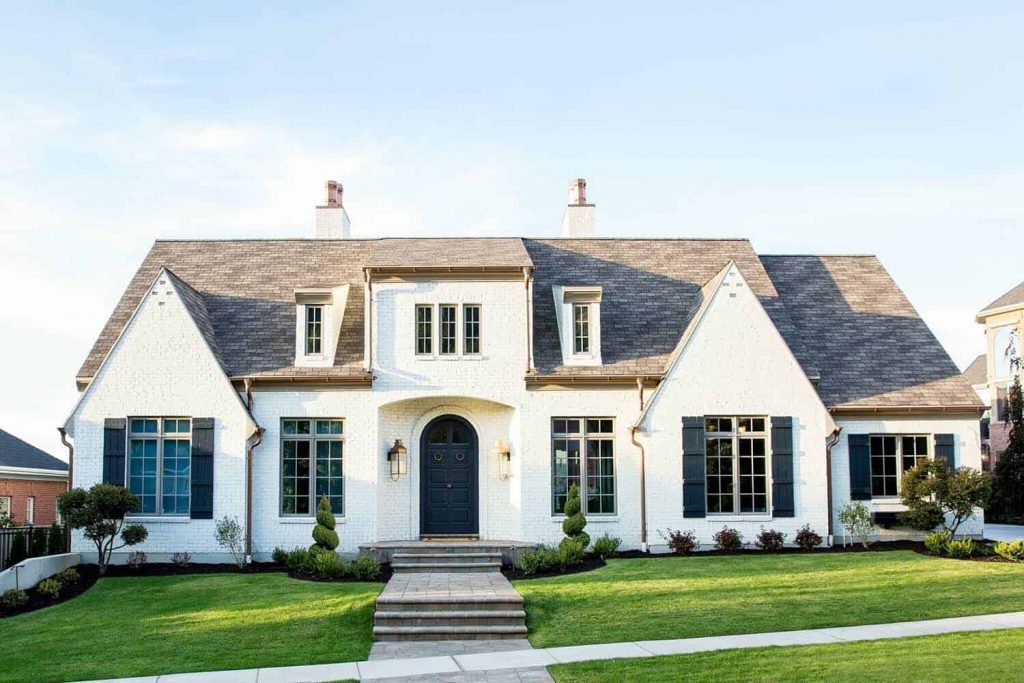 Exterior
French farmhouses often feature the large windows and the simple shape of an American farmhouse. This style is combined with architectural details like sconces, painted brick, dormer windows and elegant landscaping to give it that French feel. The exterior of these homes are often covered in stone with muted colors like blue or gray. Expansive gardens in the backyard make these homes feel lush and inviting.
Get The Look
Ready to give your own home a French farmhouse twist? Here's a few of our favorite products that will do the trick.
Here at American Farmhouse Style, we absolutely love to share our finds from around the web with you! That being said, you may notice that some of the links in this article are affiliate links. This means that if you click through and make a purchase, AFS receives a small commission at no extra cost to you! Truly a win-win!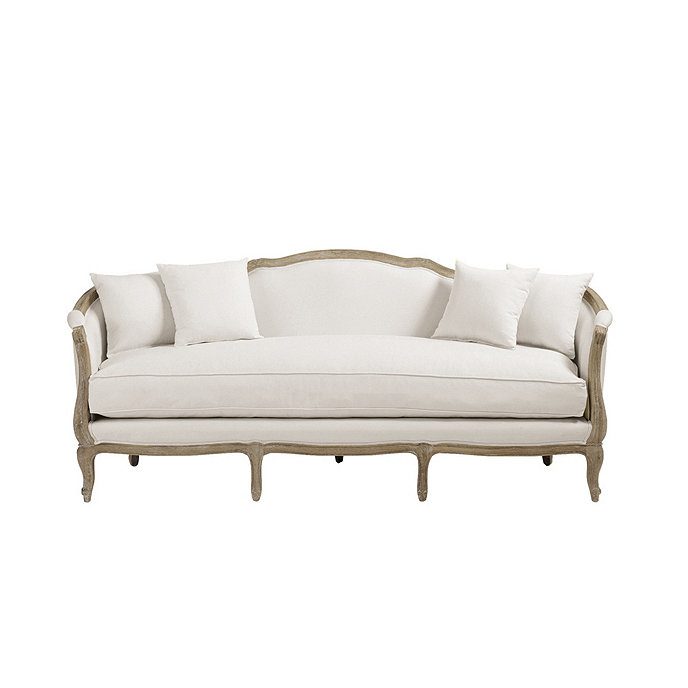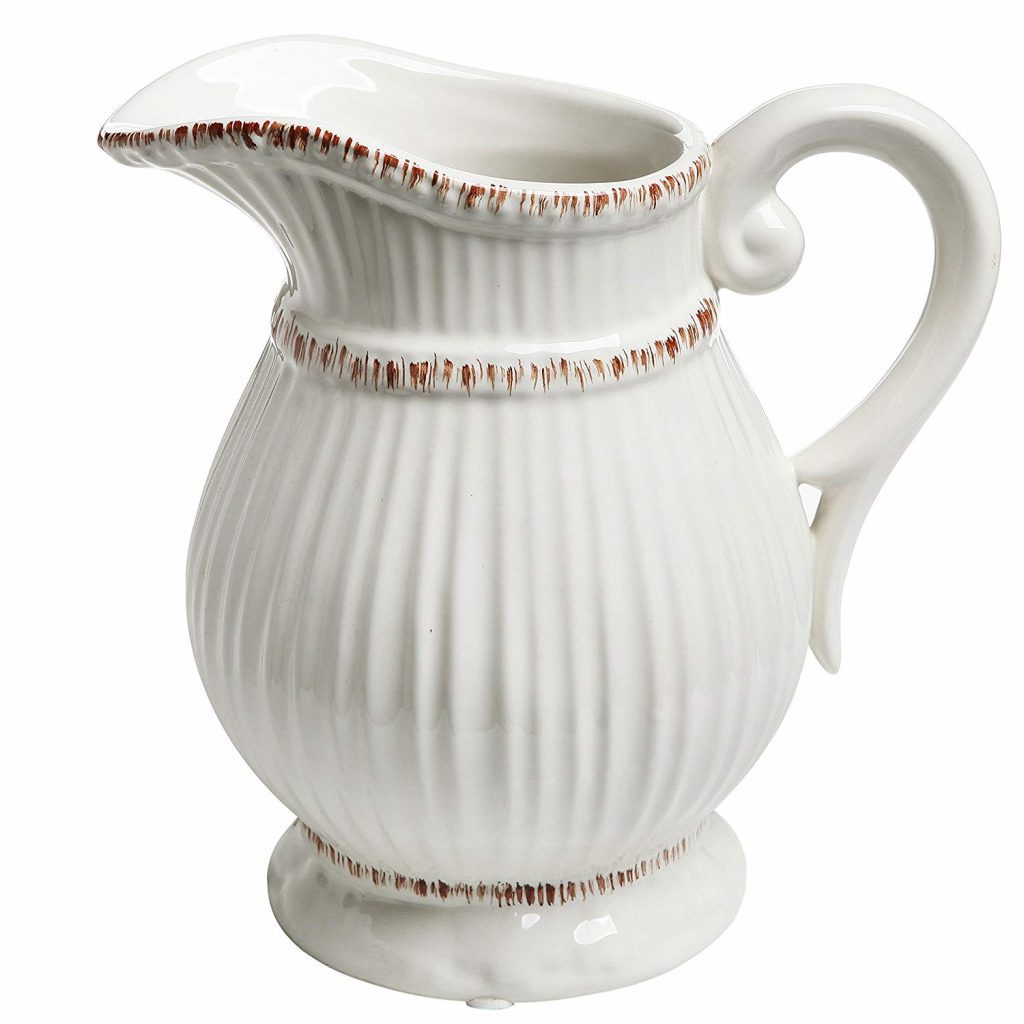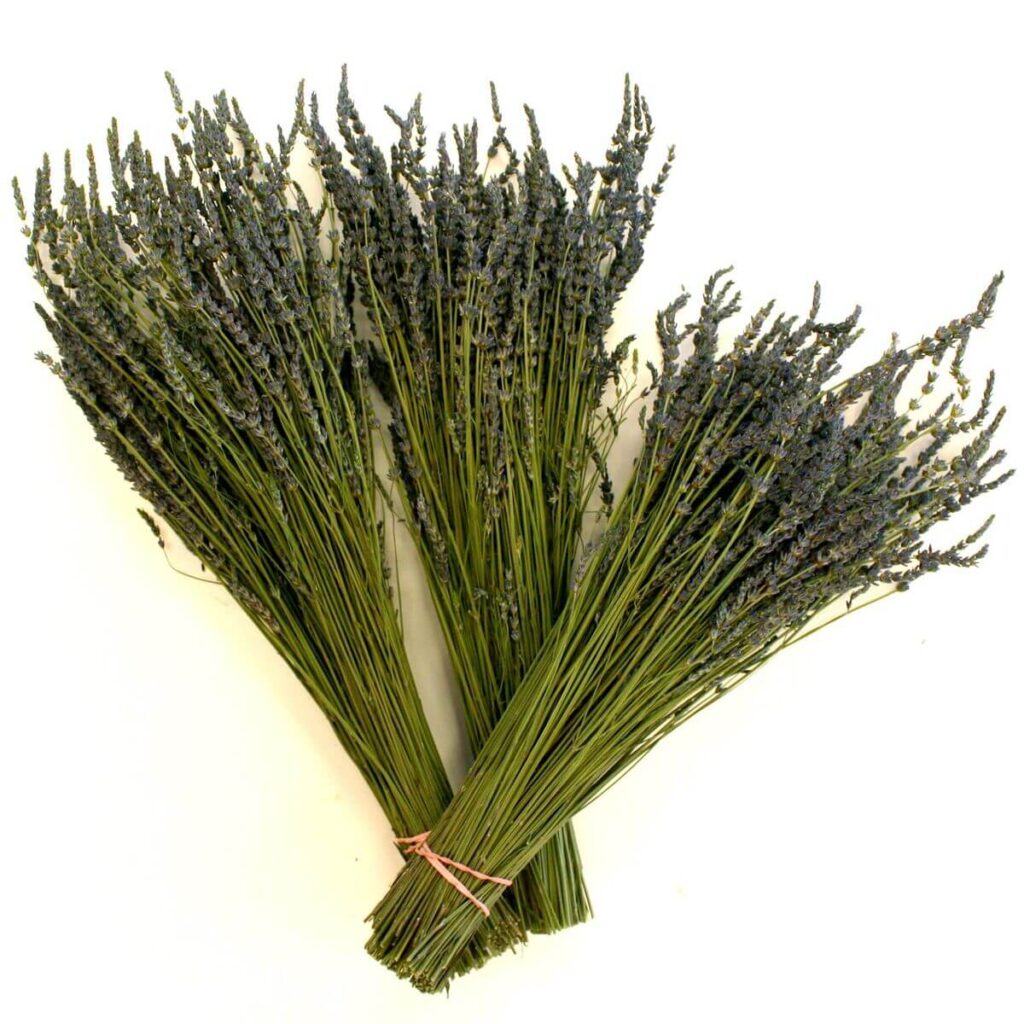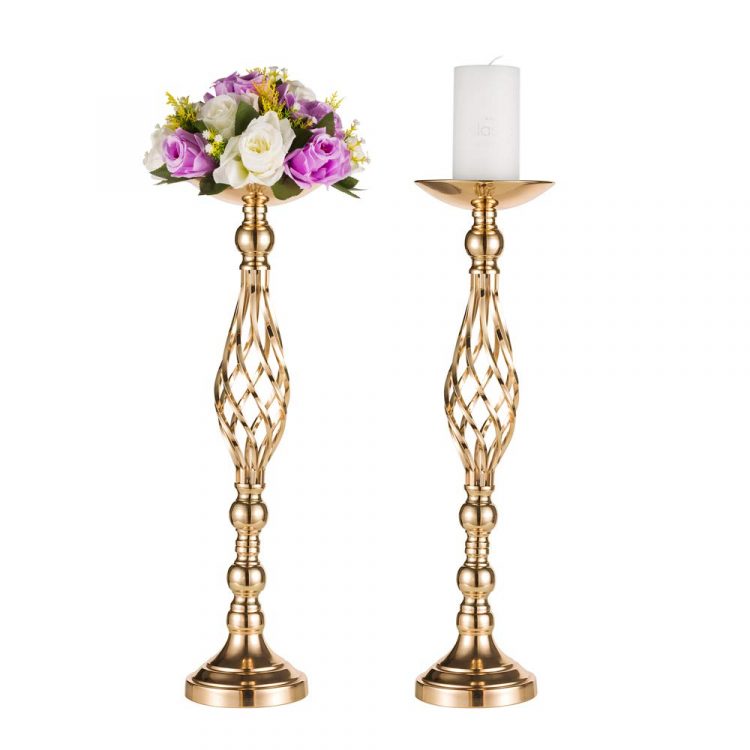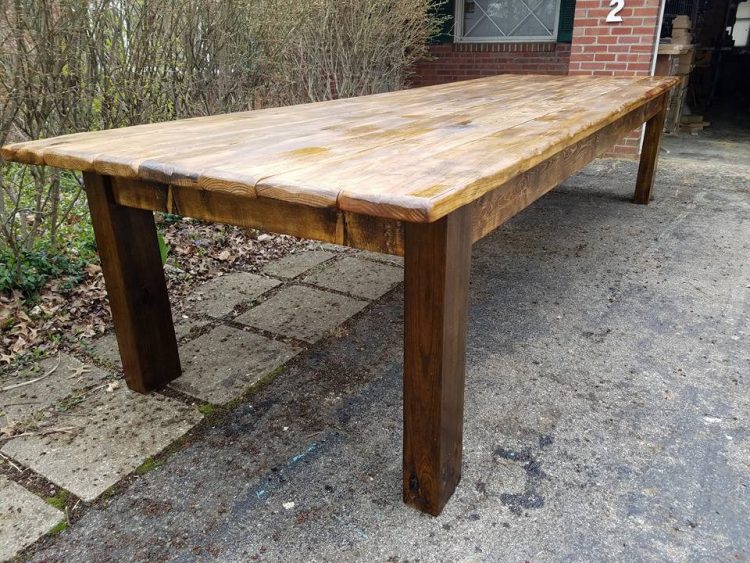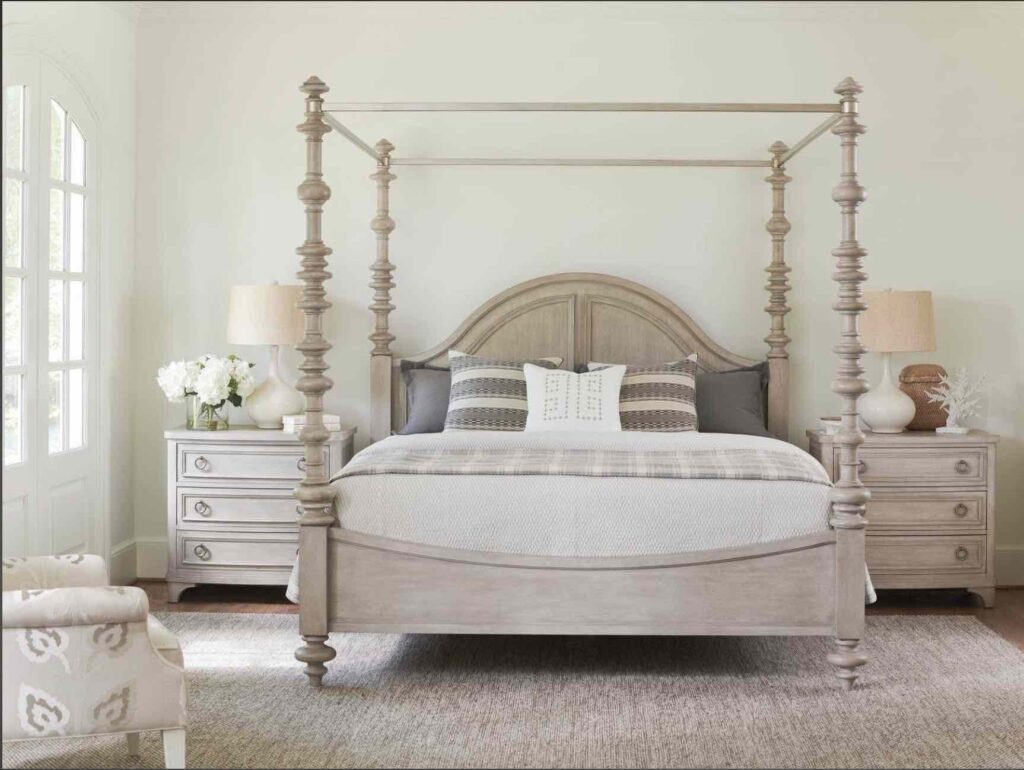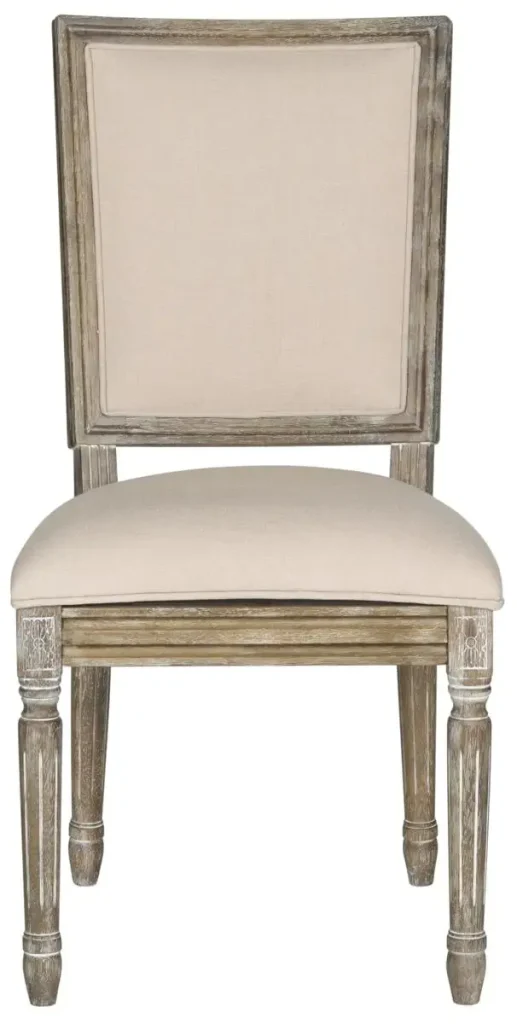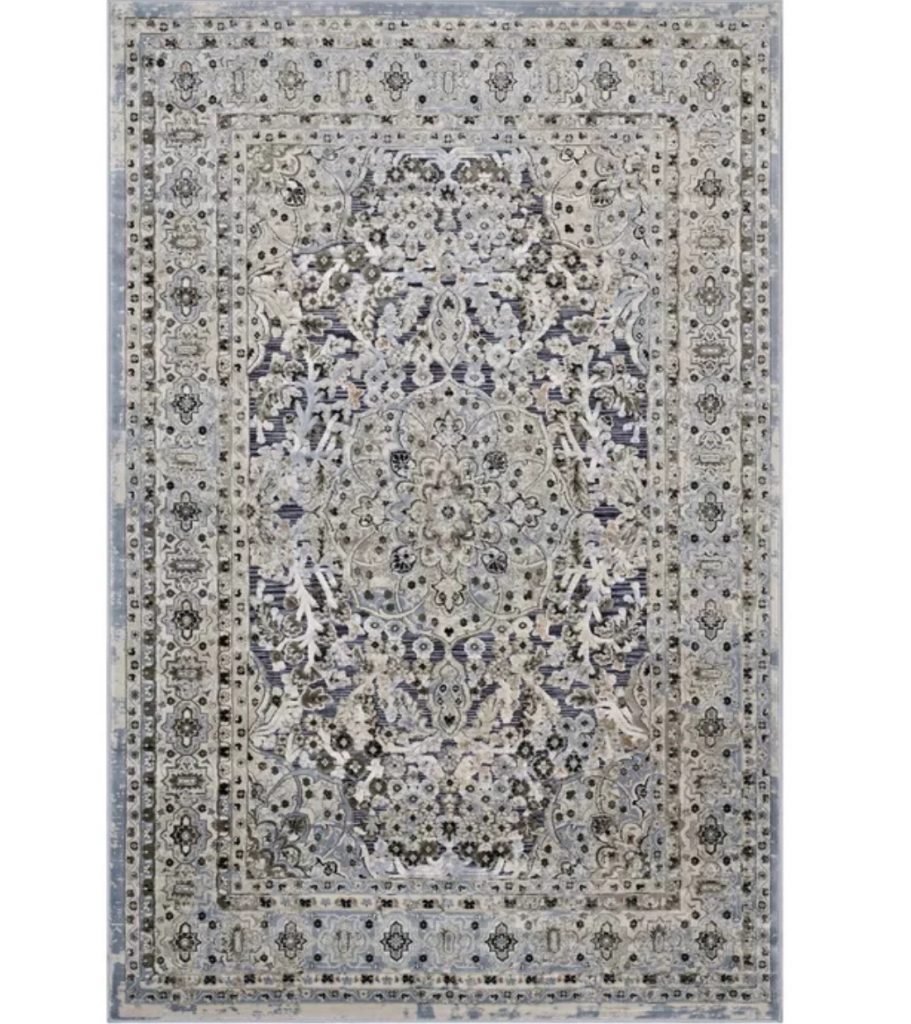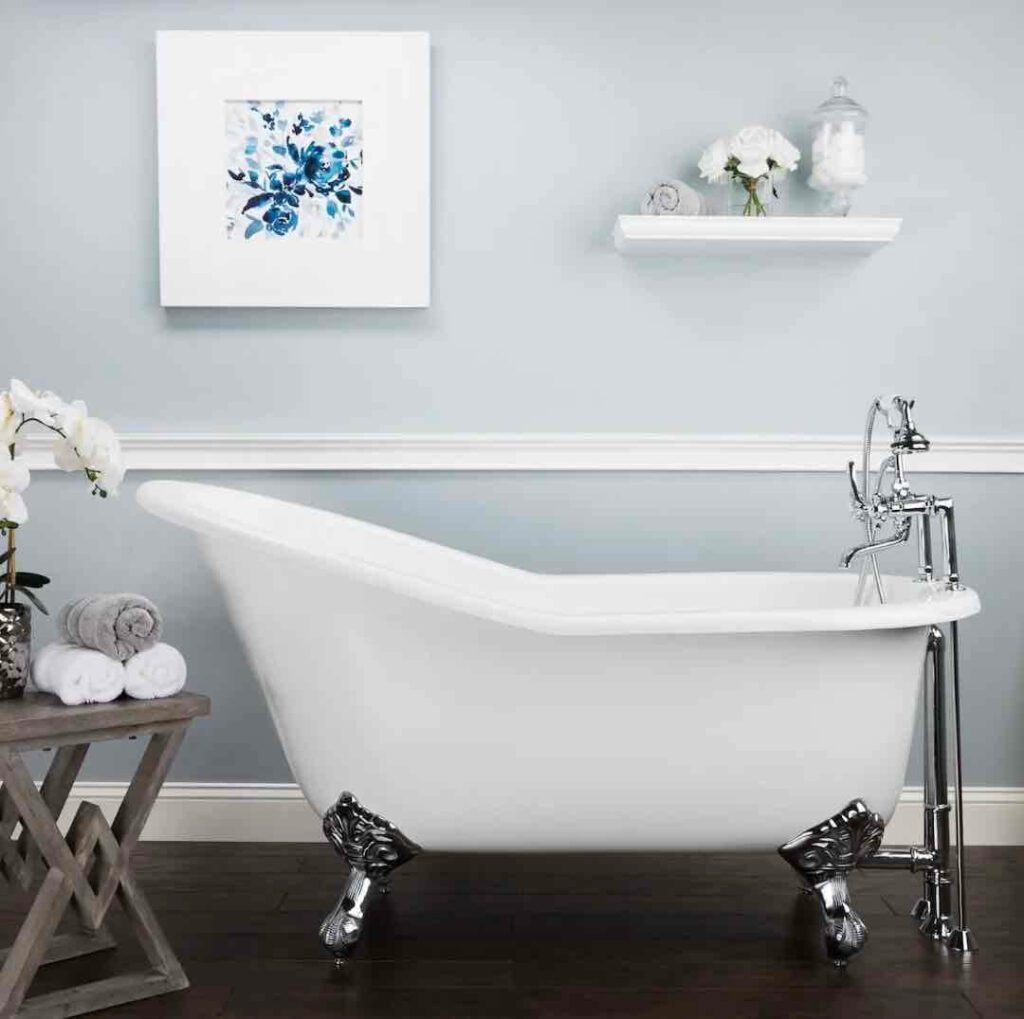 Ready for a French farmhouse makeover yet? We've also got some great tips on how to get the perfect farmhouse kitchen. And of course, don't forget to follow us on Instagram, Facebook and Pinterest to get your daily dose of farmhouse inspiration!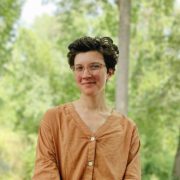 Rabekah Henderson
Rabekah Henderson is a writer and editor creating stories about the faith we hold, the homes we create and the world we live in. Her work has been featured in publications like Mere Orthodoxy, The Spruce, Common Good and Atomic Ranch. See more of her work at rabekahwrites.com.