5 Garden Shed Tips For Spring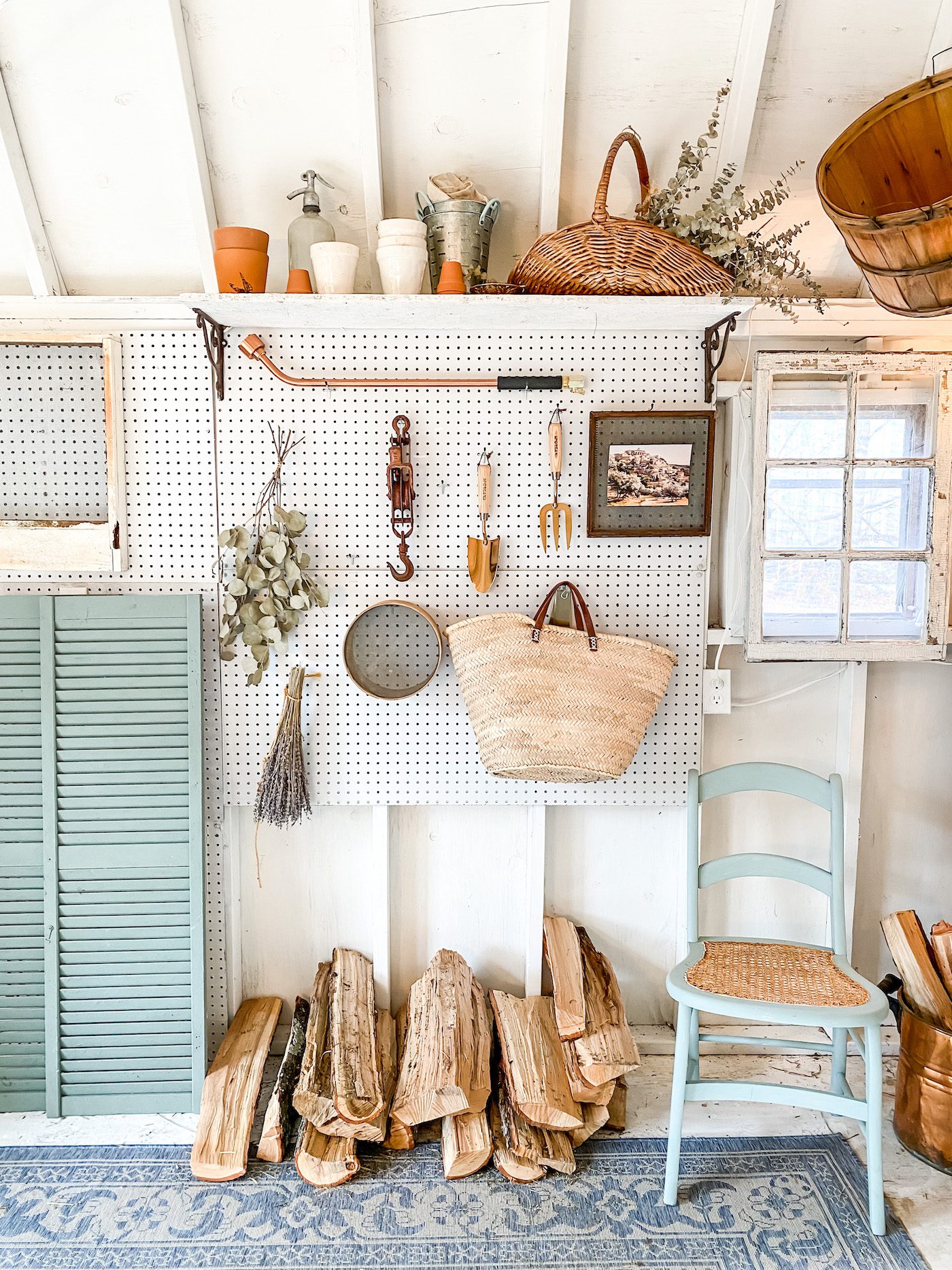 Spring is the time of year when everything in nature is changing and promising new life and new hope. Here are 5 tips for creating a cute spring garden shed, from our guest blogger, Amy Mings of Maison de Mings.
"Spring won't let me stay in this house any longer! I must get out and breathe the air deeply again." - Gustav Mahler
Whether you're tackling a larger project like starting a victory garden or something a little more contained such as planting containers, having an attractive space to store everything will help keep your work organized. Inside our garden shed, I like to use antique tables, a variety of baskets and rustic items. If you don't have space for a separate building, consider creating a small potting station.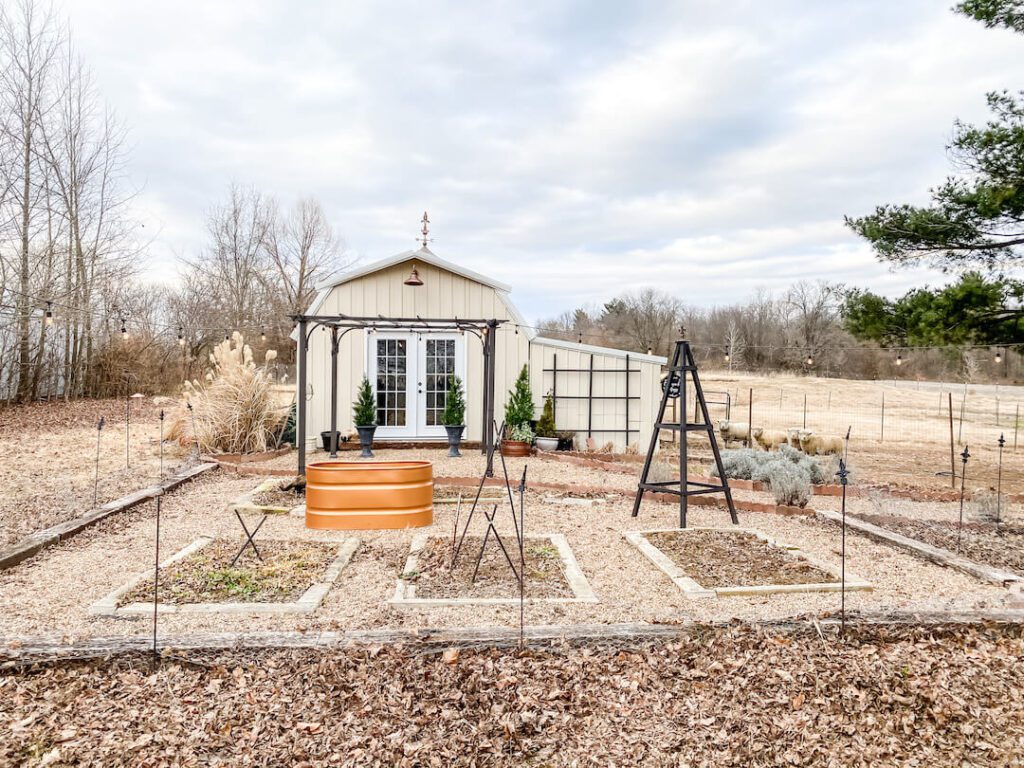 Tip #1 – Make it Personal
With focused effort, your garden shed or potting station can easily become an outdoor oasis. Consider your organization needs and get creative. Maximize your space by utilizing hooks and shelving. Add your favorite pots, buckets and storage containers to organize your supplies. Mix different mediums and styles.
I love incorporating vintage finds into my decor to create an interesting overall aesthetic. This year, I also added a DIY shelf to help store and organize my pots and garden tools. Do you prefer cheerful and bright colors or a more neutral palette? Consider painting an accent piece or incorporating graphic interest for your garden shed. Adding a chair or bench will also provide a place to sit for a few moments away from the sun.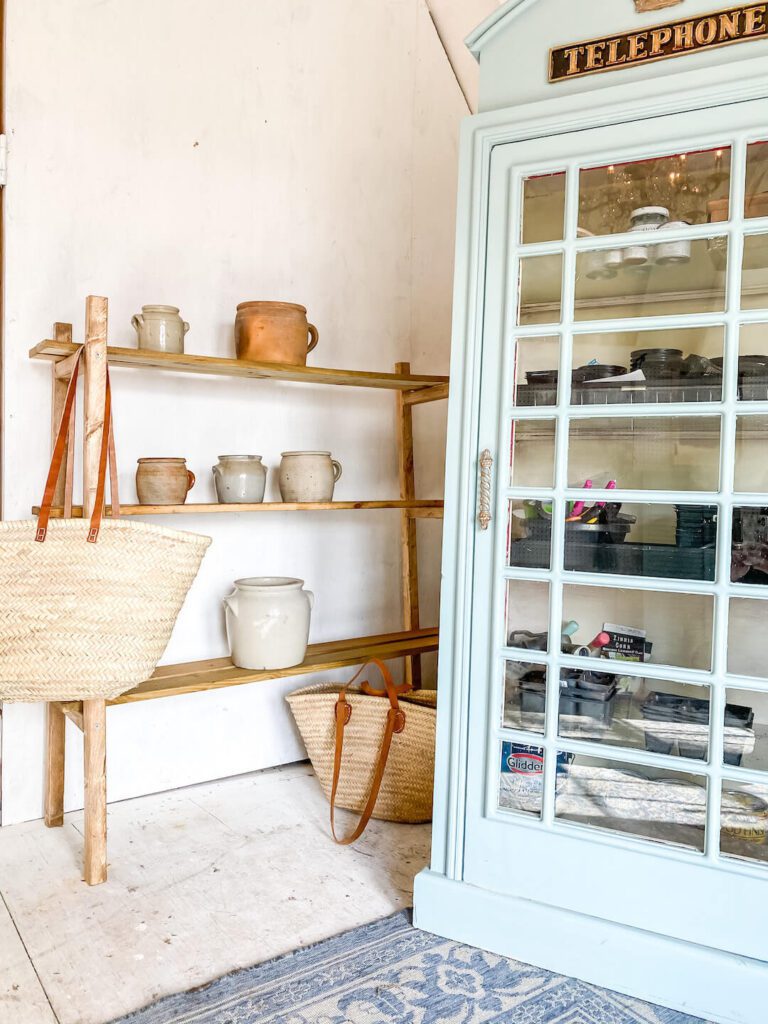 Tip #2 – Consider What You'll Need
Do you need any new tools or garden supplies for your garden shed? Make a plan and jot down any purchases you will need to make. Be sure to consider your budget - spring is a great time to look for gently used supplies, tools or decor on local swap pages or Facebook Marketplace. Don't forget to plan a visit to your local greenhouse or nursery. If you plan to start seeds indoors, make a plan now for what you need to buy locally or online.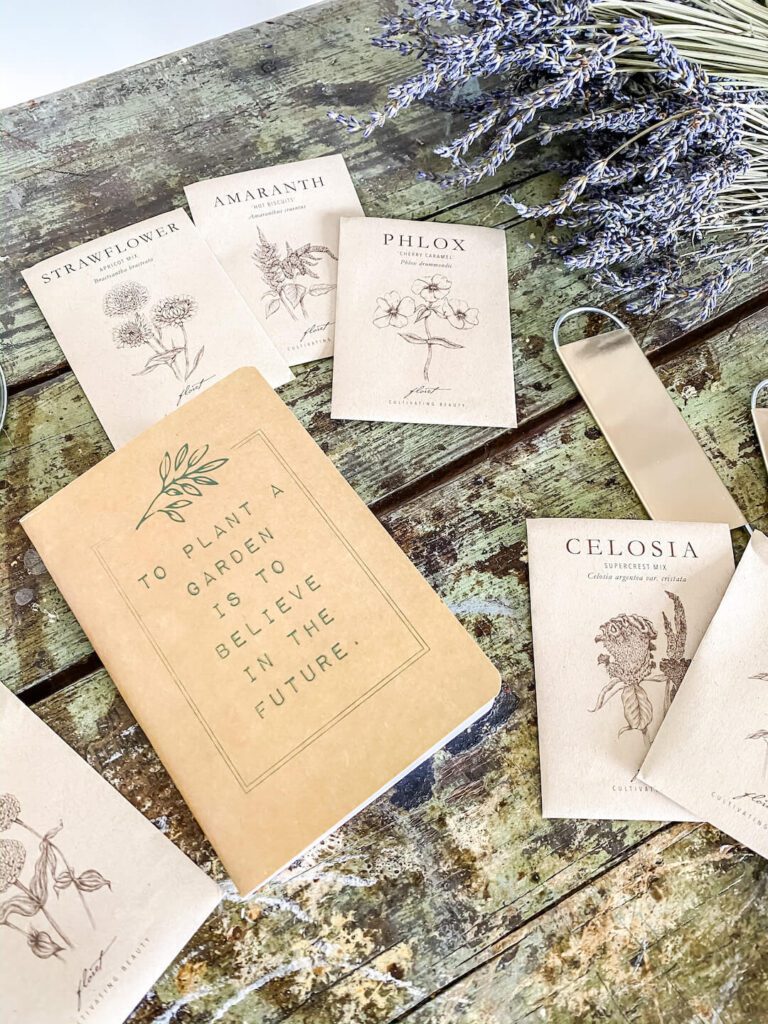 Tip #3 – Get Organized
Spring cleaning isn't just for indoors. Go through your tools and garden supplies. Sort everything into piles and get rid of things you don't need. Try to think of both function and beauty. As you organize, consider how you will use your space every day. In our garden shed, we added pegboard to help organize our tools. It has worked perfect to free up the floor and use vertical space. Consider modifying walls to incorporate open shelving as well. We used an inexpensive plywood to custom cut our shelves to size. Potting benches work great to provide a clean surface to stand and work in your garden shed. You can easily DIY one using materials on hand or purchase a pre-fabricated one from a local retailer.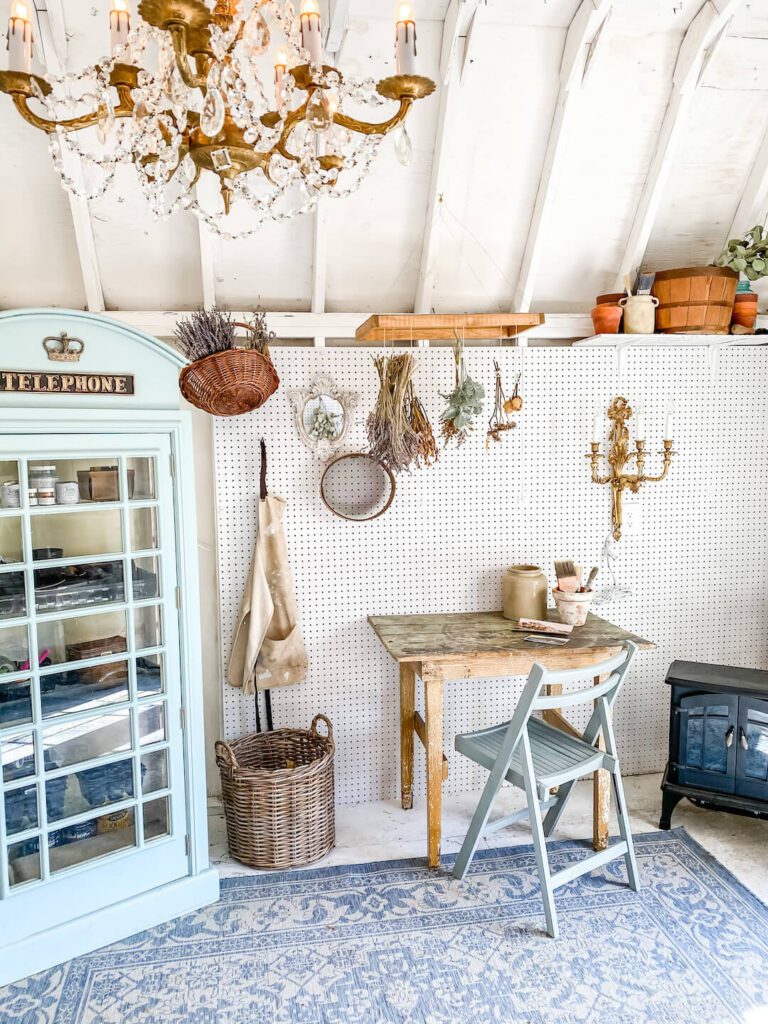 Tip #4 – Add Twinkle Lights
Burning candles is enjoyable at any time of the year and spring is no exception. Outdoor candles add coziness and help keep bugs away. Citronella is one of my favorites as it is a naturally occurring oil that repels insects. Lanterns with battery-operated candles also create an instant welcoming vibe. If you have a garden shed, consider indoor lighting as well. I love using vintage chandeliers and mirrors to reflect the natural light. For outdoors, incorporate string lights to add a bit of ambience and help you feel relaxed.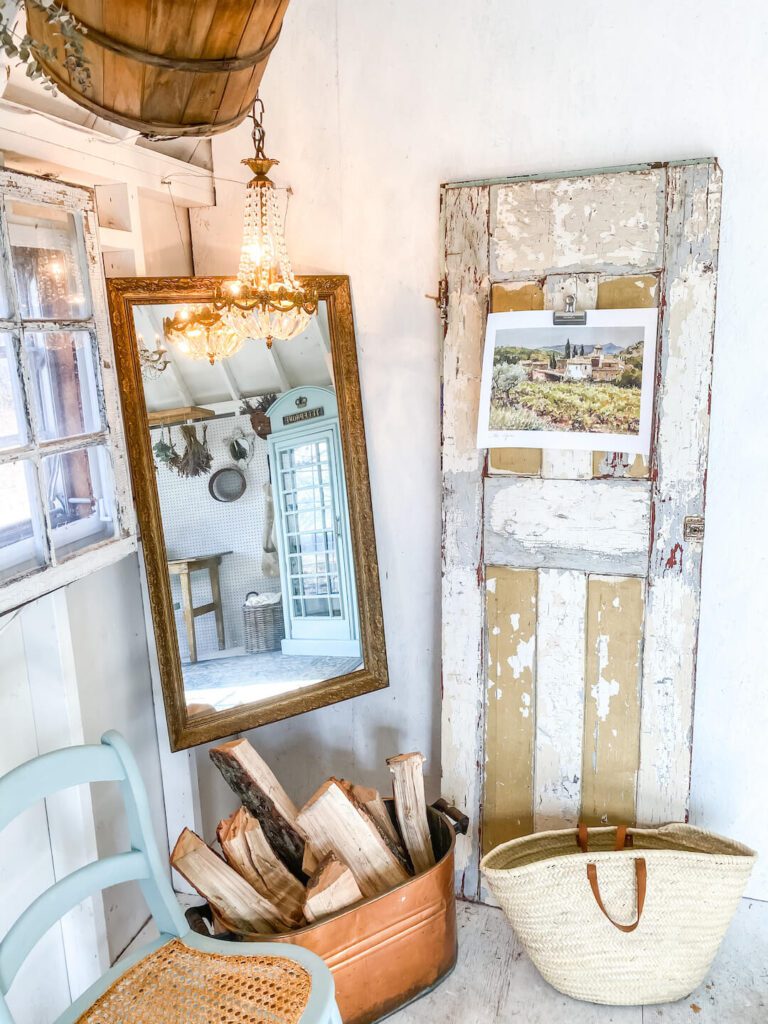 Tip #5 – Enjoy the Journey
Pay attention to nature, enjoy the journey and appreciate the new season. Live in the moment and look for signs of spring all around you. Warm days spent planting and tending our gardens are upon us. Bring your camera along and capture peaceful moments to in your garden shed and garden to remember the sun-streaked memories of spring.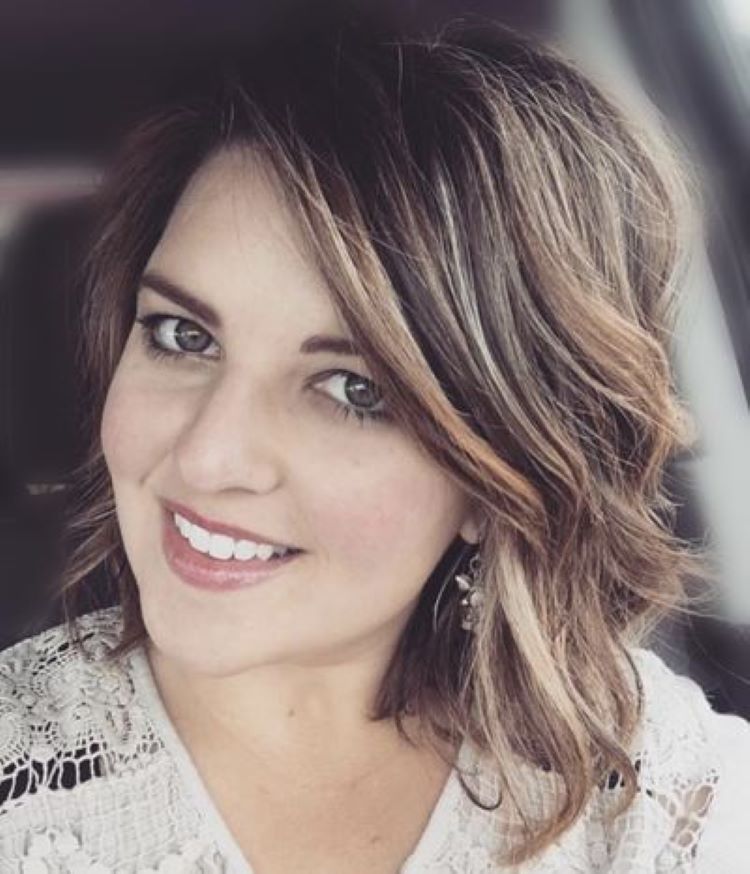 Amy Mings, an entrepreneur and former accounting professional, is the creator of Maison de Mings, a DIY & lifestyle brand. Inspired by the timeless elegance of Provence, Mings continually strives to bring a bit of France to her rural country life.
Got an itching green thumb? Check out How to Grow Grapes in Your Backyard! Of course, don't forget to follow us on Instagram, Facebook and Pinterest to get your daily dose of farmhouse inspiration!