Easy Steps to Spring Cleaning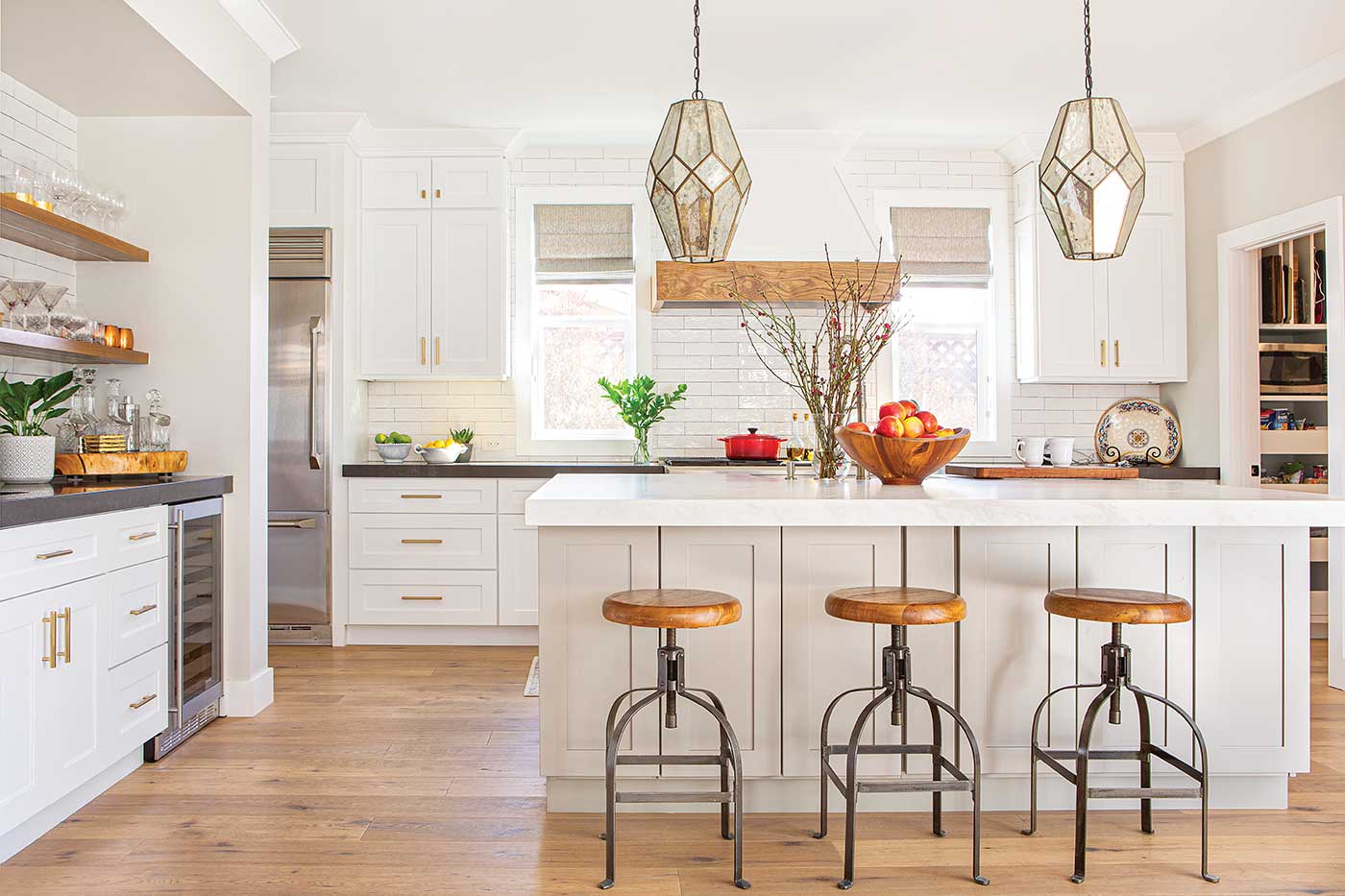 Photograph by Bret Gum
We all know what spring means: time for a deep spring cleaning! Go the extra mile with these often-forgotten areas to really freshen up your home.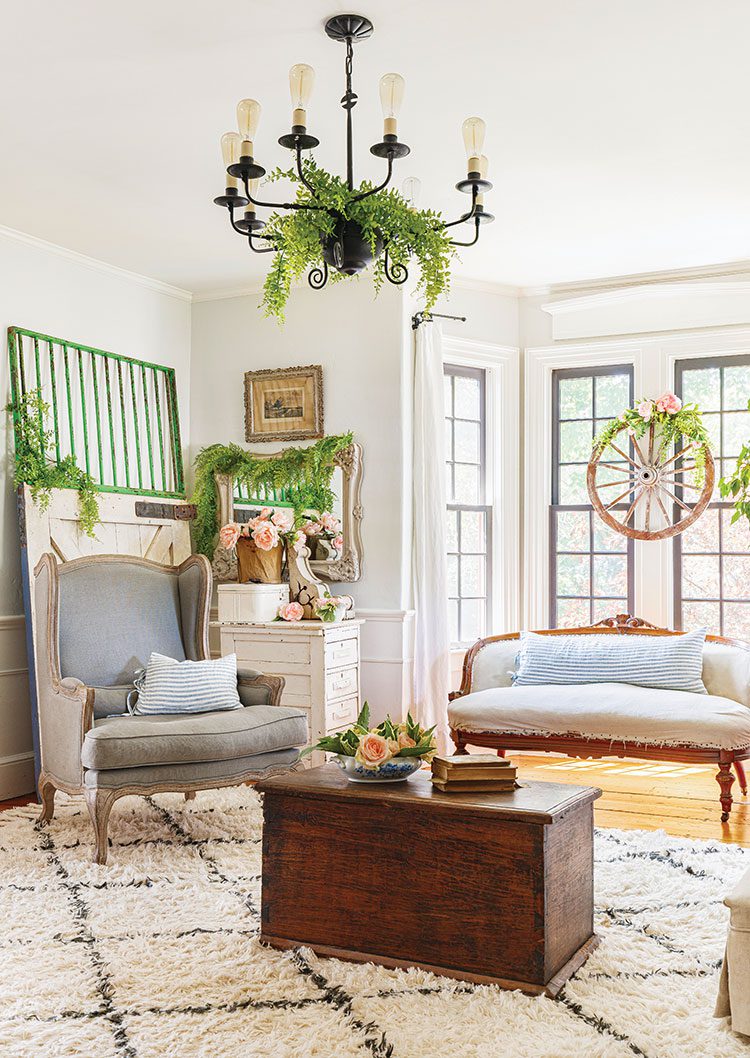 Living Room
Electronics. It's all in the details. Give any electronics like the TV, remotes and players or consuls a quick dusting. You'd be surprised how much dirt these surfaces can collect.
Chandeliers. It's easy to ignore the hard-to-reach places on a normal day but while you're deep spring cleaning, get that stool out and dust off your light fixtures. This includes any metal frames, glass globes, or even crystal accents.
Area rug. Did you know you can deep clean your rug? First, place it on a hard surface (not carpet). Vacuum it, then flip it up and sweep beneath it to get all the debris that's fallen out. Flip the rug over and vacuum the back side. Again, flip it up and sweep the debris underneath. Keep repeating this process until no dust remains when you've vacuumed both sides.
Under the furniture. Most days we don't bother to move the couch or coffee table for sweeping. But spring cleaning is the time to do exactly that. If you keep sliders on your furniture legs, it will make it much easier to move them out of the way as well as protect your floor from scratches.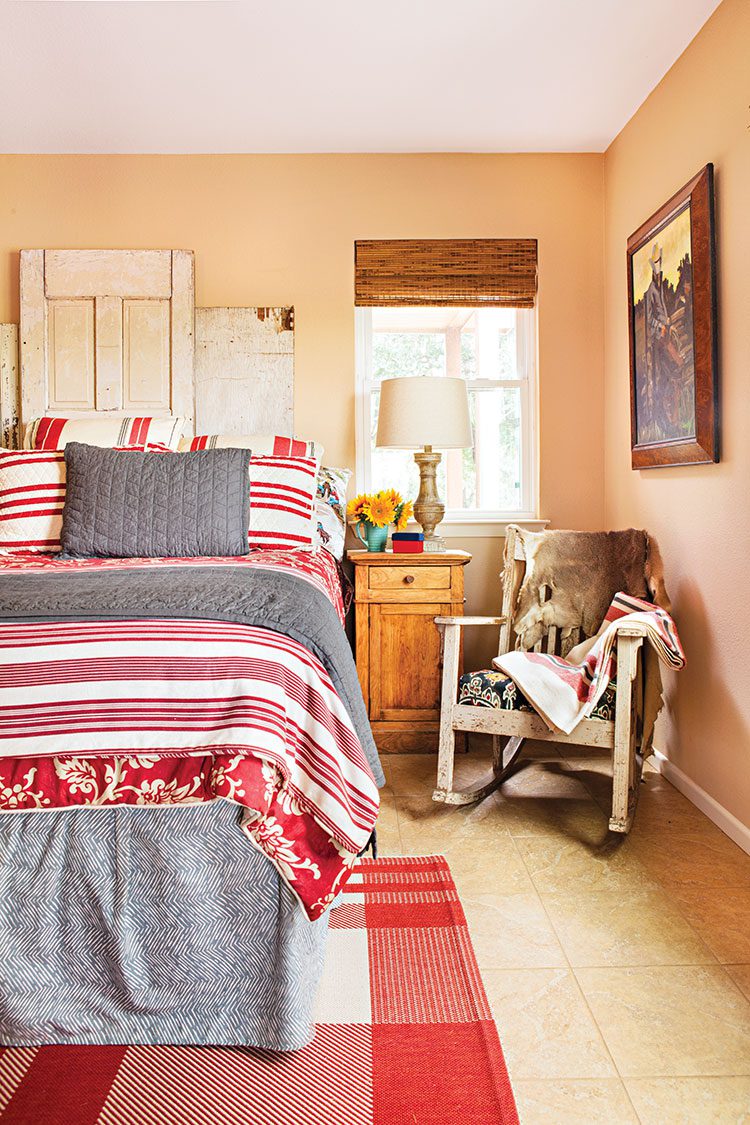 Bedroom
Under the bed. An easy place to skip, especially if you use this area for storage. This is the time to pull everything out and get the vacuum under there.
Mattress. Did you know that you should clean your mattress? When all the bedding is off, grab your vacuum and its upholstery attachment and thoroughly vacuum your mattress (top and sides). Then sprinkle baking soda over the whole top and let it sit for 3-4 hours. While you wait, open the drapes and try to let in as much sunlight as you can to help kill mold or bacteria. Then vacuum up the baking soda, flip the mattress over, and repeat.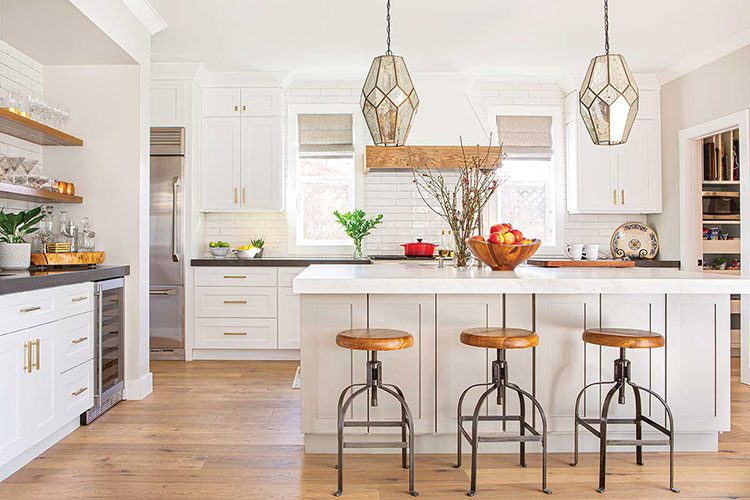 Kitchen
Cabinets and pantry. This is a larger feat, but worth it. Commit to taking the time to unpack your cluttered cabinets and pantry. Get rid of expired items, clean up any spills and give the shelves cabinet doors a full wipe down.
Grout and wall paneling. Dust and dirt gets stuck in tile grout and the grooves between shiplap boards. For grout, use a cleaner and old toothbrush to restore the original color, then use a grout sealer to protect it from future dirt. For shiplap, use that same old toothbrush to dig out the buildup of dirt and debris between the boards. Then wipe the surfaces with a gentle cleaner and rag.
Refrigerator. Food is always getting lost in the back of the fridge, especially if you have a big family. Pull everything out and get rid of any expired (or moldy) items. Before you put everything back, thoroughly clean all the shelves and drawers. Lastly, wipe down the exterior to get rid of fingerprints and other smudges.
Outdoor Patio/Deck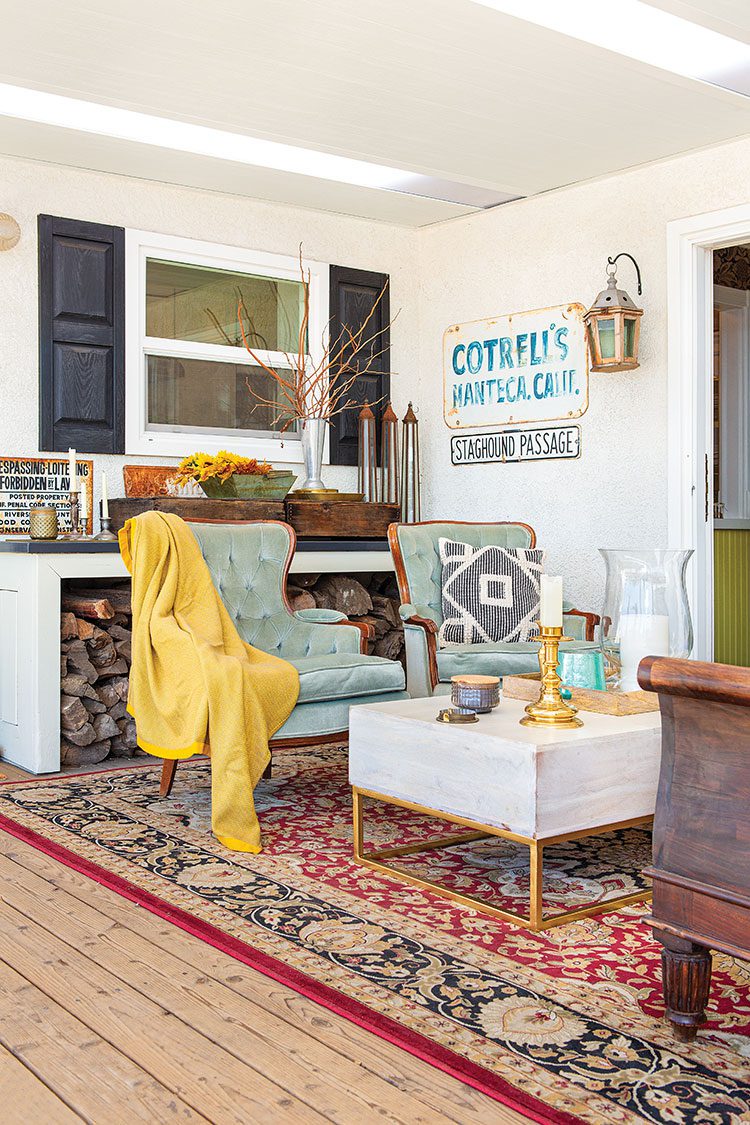 Flooring. This will help your outdoor living spaces look fresh and new. If you don't have a power washer, you can rent one at your local hardware store. Before you get started, move all furniture and other items from the area, then sweep thoroughly. For wood decking, spray along the grain to avoid creating splinters. You can also power wash cement, tile and even flagstone. If you've used soap in your power washer, rinse it off afterwards before letting the patio or deck dry.
Cushions. Outdoor cushions and textiles need washing too. Remove the covers and wash them, then replace them and flip all the cushions so they get use on both sides.
Home Office or Craft Room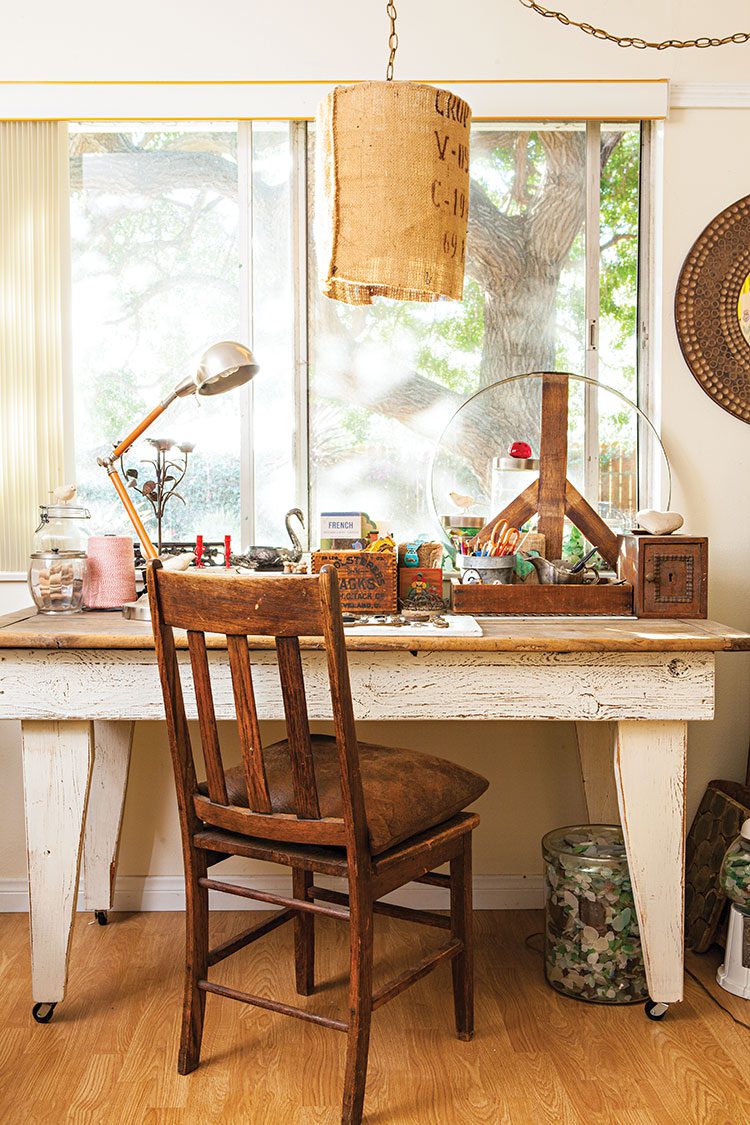 Shelves and Work Surfaces. Craft and workspaces always seem to gather clutter and dust. Move everything off the desk and any shelves and dust those areas. Dust the books, craft supplies or whatever else sits on those areas as you put them back.
Electronics. Just like in the living room, don't neglect your electronics. Wipe down computer screens, keyboards and mice. For the keyboards and mice, use a compressed air duster to get the crevices and areas between the keys.
Large objects. Move that printer, sewing machine and any other large objects so you can vacuum and dust those areas that are usually neglected the rest of the year.
Bathroom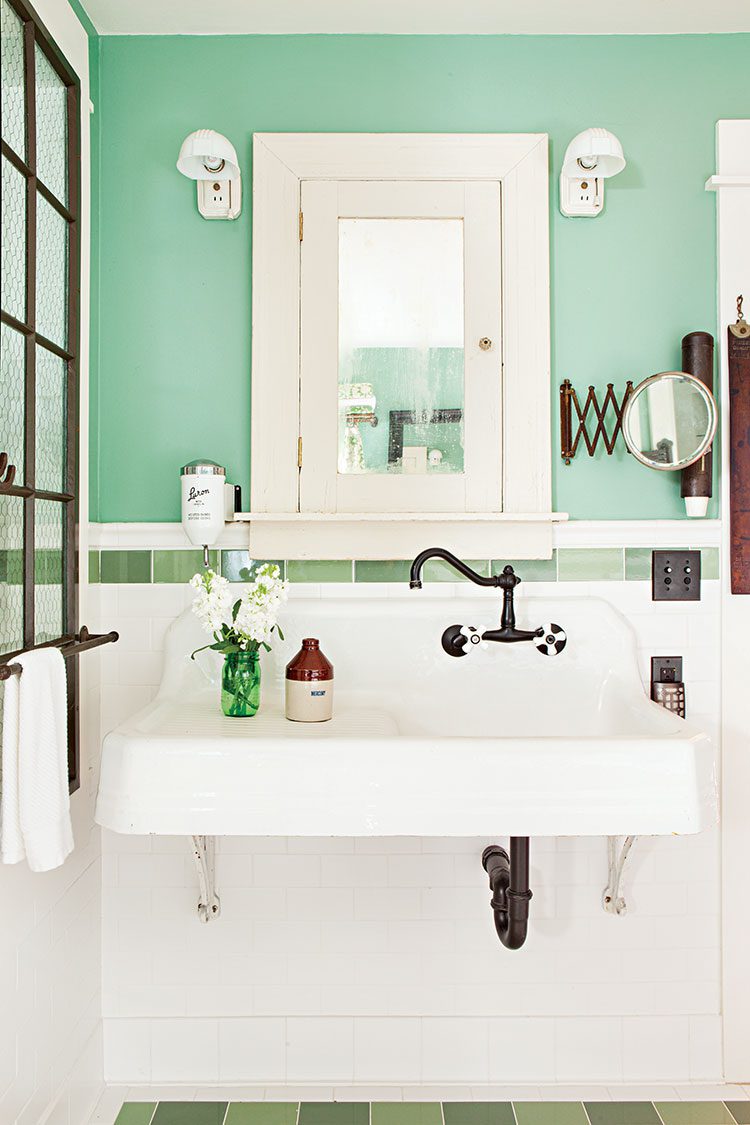 Toilet. One of the least favorite areas to clean in the home is also one of the most important. To really deep clean the toilet, remove the lid and seat (it's pretty easy), and you'll be able to get those hard-to-reach places underneath. Scrub the underside of the lip too, where the water comes out.
Sink trap. See that U-shaped piping under your sink? Professionals suggest cleaning it at least four times a year to prevent major clogs. You can either pour baking soda followed by boiling water down the drain, or place a bucket beneath the piping under the sink, twist off the two couplings on each side of the "U" and pull the section of piping off. Rinse them out and make sure the pipe is clear, then simply pop it back on and tighten the couplings.
Baseboards. Give the bathroom baseboards a wipe down to get rid of accumulated dust.
---
Liked these spring cleaning tips? Check out the four questions to ask yourself as you're decluttering. Of course, don't forget to follow us on Instagram, Facebook and Pinterest to get your daily dose of farmhouse inspiration!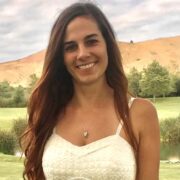 Jillian Chapman
Jillian is a freelance writer with years of experience writing and editing magazine articles, blog posts, social media content, and more. She has worked with media companies, social media accounts, local government and public libraries. Along with writing and editing, she also has experience in research, interviewing, SEO practices and marketing. Jillian began her writing career while working through college where she received her bachelor's degree in English Literature, Rhetoric and Cultural Studies from Chapman University. She has continued to follow that passion in the years since. Jillian thrives in combining her experience and education to craft insightful and engaging writing. She loves to research and collaborate with others in order to tell stories that bring value to readers' lives. Jillian's love of writing was initially born from her passion for reading. She enjoys all genres including fantasy, historical fiction, non-fiction, thriller and more. She believes one of the best ways to be a great writer is to be a great reader and tries to spend as much time as she can reading. When not reading or writing, Jillian enjoys punk rock concerts, swimming and spending time with family. Jillian lives in Orange County, California with her significant other, two children and their dog. Her work can be found through  Linkedin or personal website.