What Wood Floor Colors Are Outdated?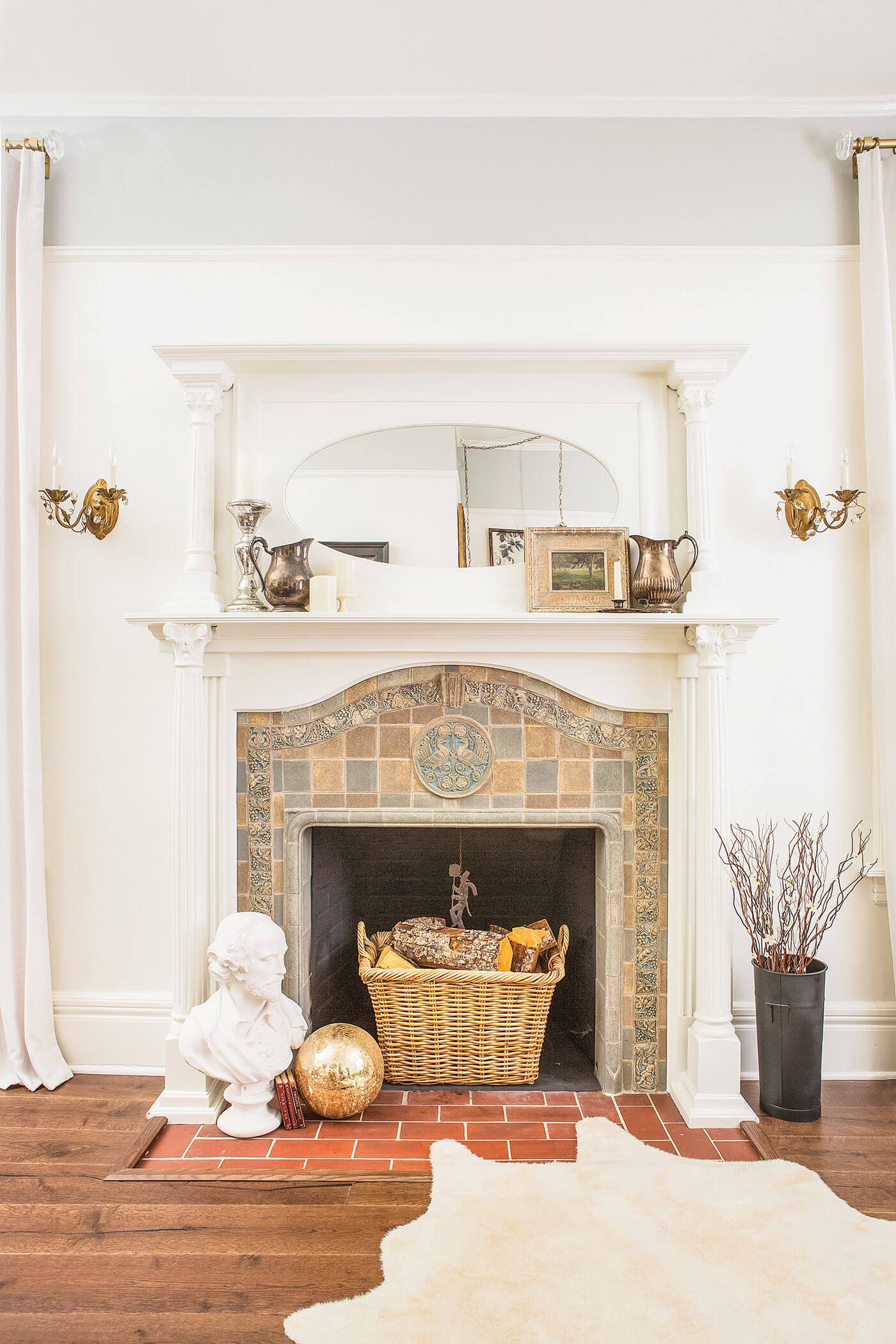 Image by Bret Gum; home of Kelly Wilkness of My Soulful Home
Wood floor colors come and go with trends like everything else. Was your house built in the 1990s? Chances are you have thin-strip honey-oak hardwood floors on the main floor and carpet upstairs. Have a house from the 1970s? You'd have a dark stain on wider oak strips and maybe even those little pegs at the ends of the pieces. House from 2012? Shiny engineered flooring in a dark stain with medium-wide planks. House from 2018? You probably have lighter-colored weathered looking wide planks.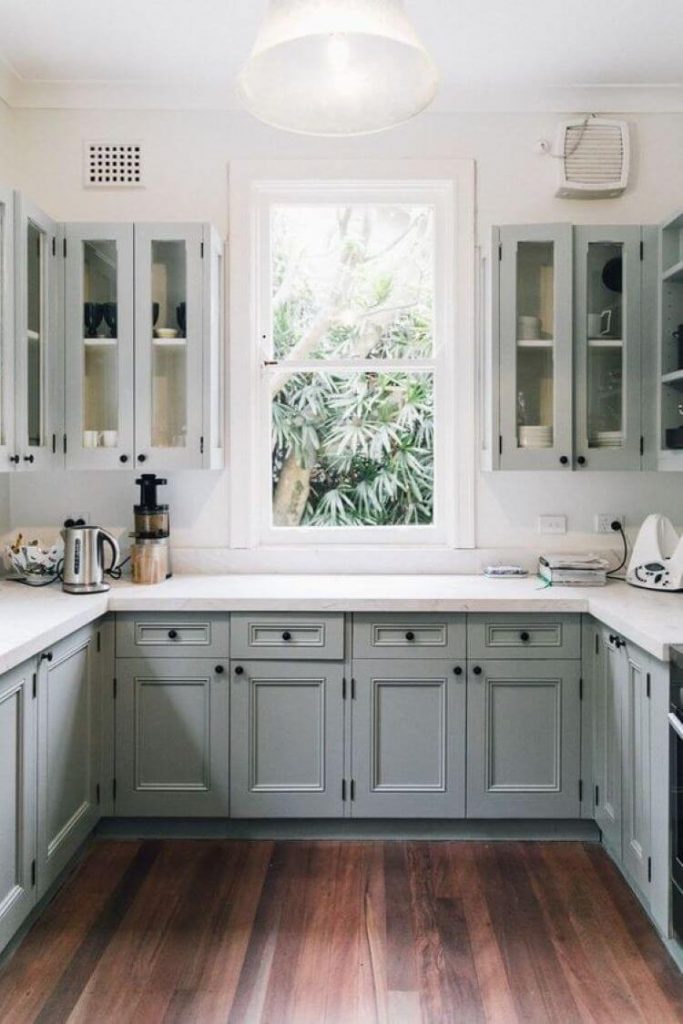 Which Wood Floor Colors Will Be Outdated Soon?
Obviously, there are many variations in each time period. Still, we often find we can tell when the floors were installed by what they look like. This means that there's a chance that what you choose will look dated at some point. Thankfully, though, there are many great flooring styles to choose from nowadays, thanks to new flooring technology. This means it's less likely that one specific color of flooring will be used so much it'll be outdated. That's good news.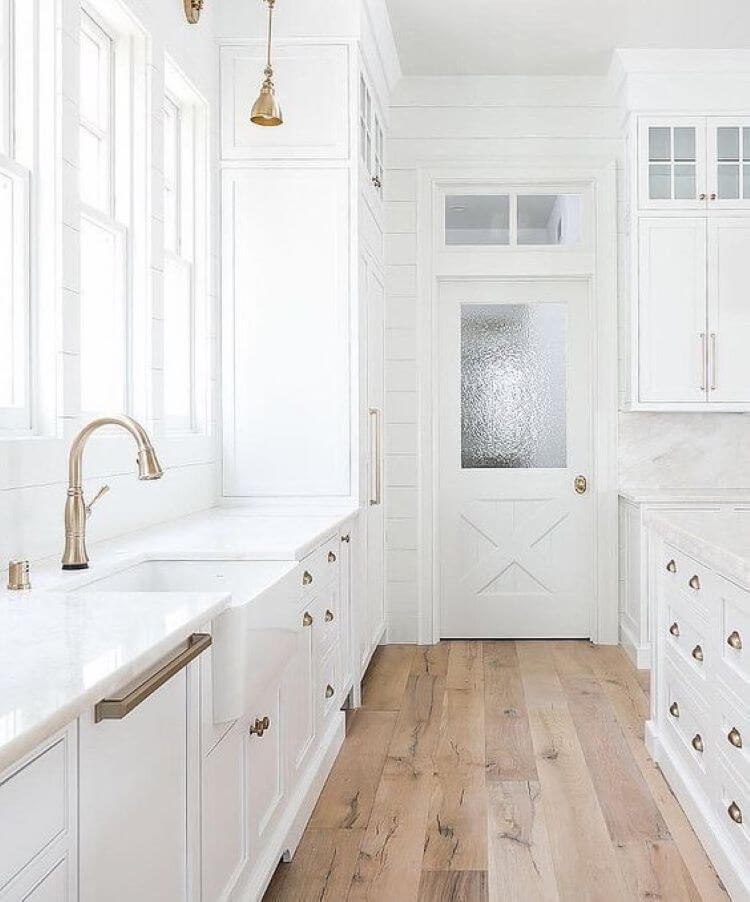 Make Your Wood Floor Colors Go With Your House Style
The first thing to consider when choosing wood floor colors is your style of home. Here's a good rule of thumb: The more you make your home's interior "hardscape" go with its exterior style, the better chance you have of keeping it in style. For example, imagine a traditional colonial house in the South that's symmetrical and classical-looking. I love weathered, light floors, but I would be careful about putting driftwood-looking floors there, or it'll make no sense once those floors aren't the latest trend. A better choice would be something a little more traditional, though it could still lean a little weathered and still be cohesive with the overall house style.
The same goes if you live in a coastal area and you have a bright and airy house. Choose something weathered and light in keeping with the feel of your home's location. Don't put something like exotic tigerwood in a beach house. It sounds crazy, but it happens. Make the design make sense.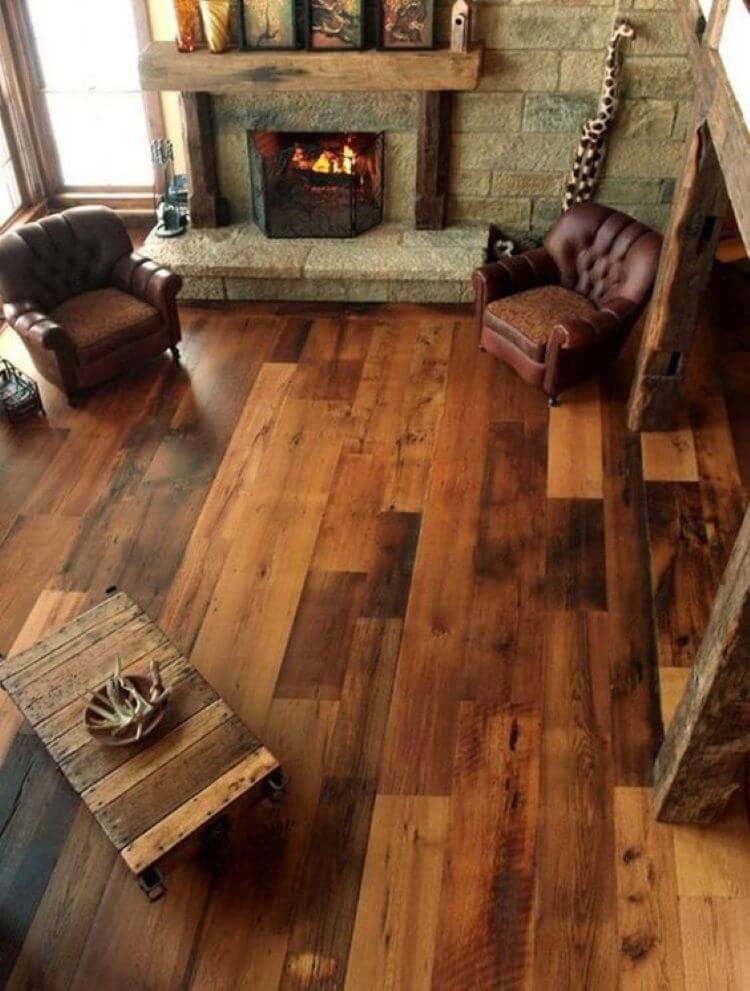 If your house isn't any particular style at all, you're in luck. You can choose whatever you want for floors, style-wise. The more general the style and design of your home, the more choices you have with flooring. The more specific style, the fewer options. Obviously, you can break that rule and do what you want, but you run the risk of your floors sticking out like a sore thumb.
It's worth mentioning that mixing styles and being eclectic is a good thing. A traditional home with sleek floors would be beautiful (we call that "transitional"). You can downplay the rusticity of a cabin by choosing smoother floors, or enhance it with rustic ones. Just use your home style as a guide and make sure your new floors make sense with your home overall.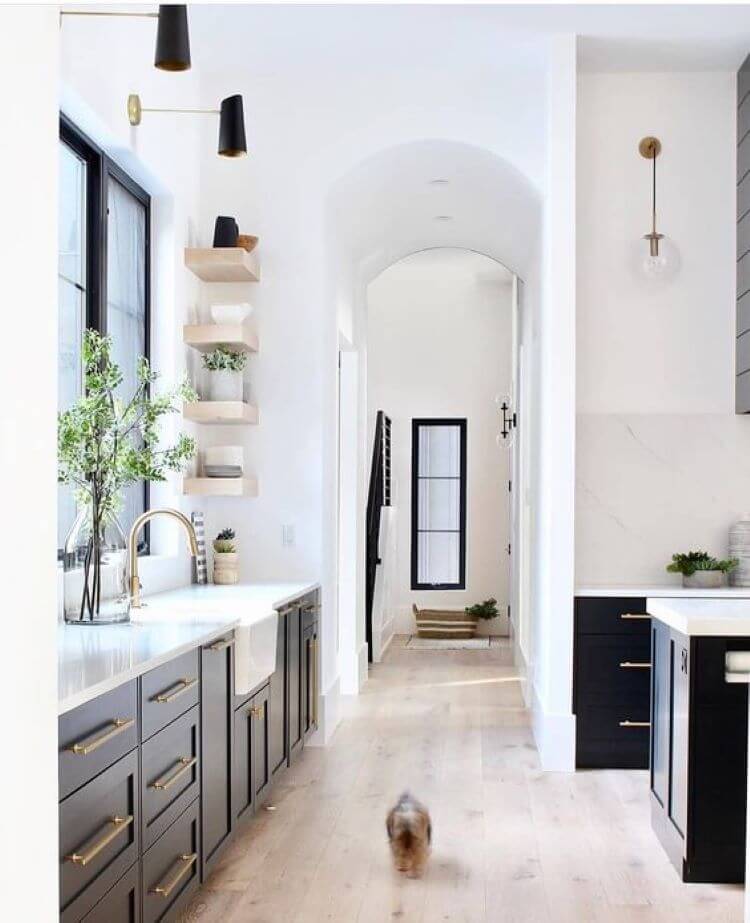 Think About Function
After you've looked at the allover style of your home and figured out which colors would fit it, think about function. If you have dogs, don't pick a shiny dark floor because you'll see hair and scratches. There are flooring options with varied color and texture in them, hiding both fur and scratches. If you are putting your flooring in a wet area, there are great new waterproof options as well.
Or, if you're redoing your floors, think about how you will live in your house while they're being redone. If you don't want to move out for a week or more, get pre-finished floors rather than sand-and-stain. This will also give you a lot more options in terms of texture and layered colors and tones. Bring home a few samples from the flooring store and see what you like in your space.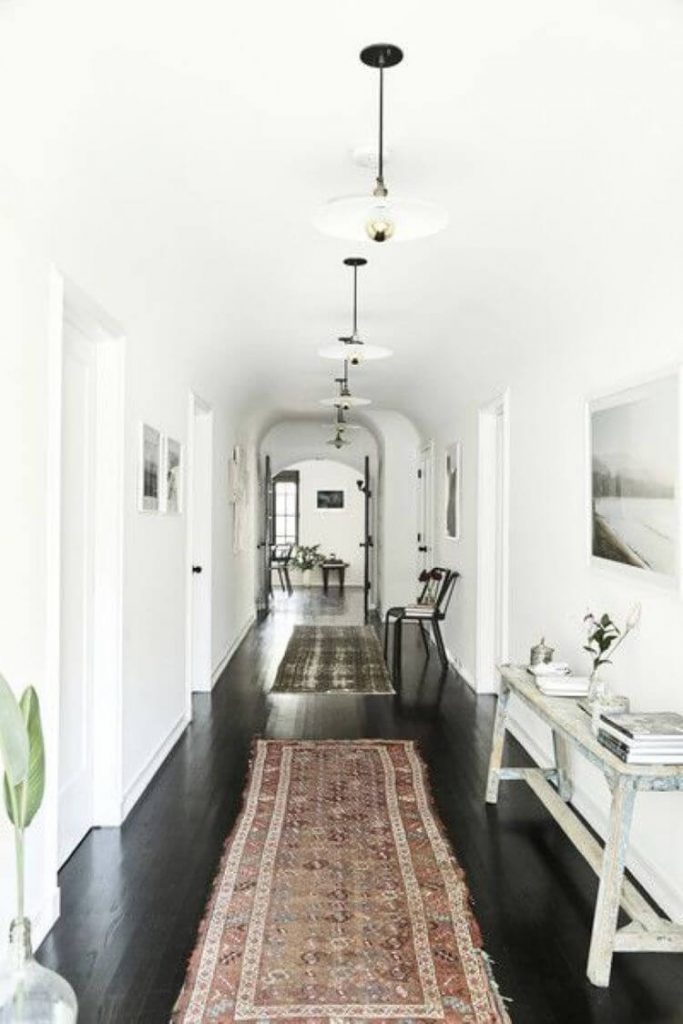 Does Room Size Determine Floor Color?
If you have a small space that you'd like to feel larger, a light color on both floors and walls would be best. Dark floor colors will make the size and shape of the room stand out. This will make a room's small footprint be more noticeable.
But, some rooms are small, and it's okay for them to feel small. Not every space should be vast and airy anyway or your home will be missing its hominess. If you are intending a room to feel cozy, feel free to use dark colors.
Gray Lovers, Beware
Floors that either are gray or have a grayish wash (light or dark) are going to be dated to this exact time period (probably 2018-23). The mass amounts of gray flooring can make a home washed-out and drab, not to mention dated once people decide to move on to a warmer look. So, I'd recommend that gray-lovers use gray in a material more easily changed, like paint or inexpensive furnishings.
Pick Something You Love
Once you have made sure you are looking at flooring that would go with your house and fits the function of your room, choose wood flooring colors you love! Look at your furnishings or rugs and see what looks best with them. Bring home several samples and see what you like best in your space. Enjoy the process!
---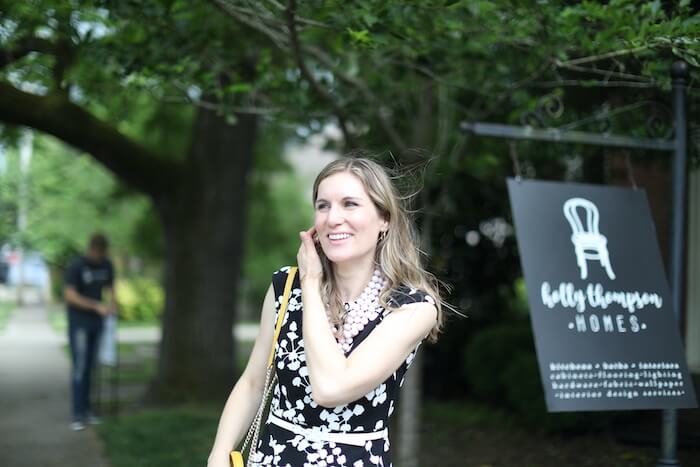 Holly Thompson is the lead interior designer at Holly Thompson Homes in Franklin, TN. She loves making houses the best version of themselves. She is married to Dave, who is a contractor, realtor, and often works as her project manager. They own a fixer upper in the country, plus three kids and three cats. Holly has a master's degree in Interior Design and writes articles for American Farmhouse Style. In her free time, you'll find her antiquing at estate sales, flea markets, and shops. All of this involves lots of coffee, to which Holly attributes her success in staying awake.