What is Scandinavian Farmhouse Style?
Courtesy of Rauser Design
This is part of our Design Glossary series! Catch the whole series to find out more about the different types of farmhouse style!
Scandinavian farmhouse style is inspired by the rustic, woodsy charm of simple Swedish and Danish decor and the down-to-earth and practical feel of American farmhouse style. Scandinavian farmhouse style effortlessly combines the two looks for a style that is beautifully livable.

This style will often feature unfinished wood throughout the home, large windows, lots of whites along with the occasional black contrast, and a minimalist approach to home decor. There are also lots of plants and textiles in Scandinavian farmhouse style, as pops of green and bursts of cozy fabrics keep a space from feeling too sterile.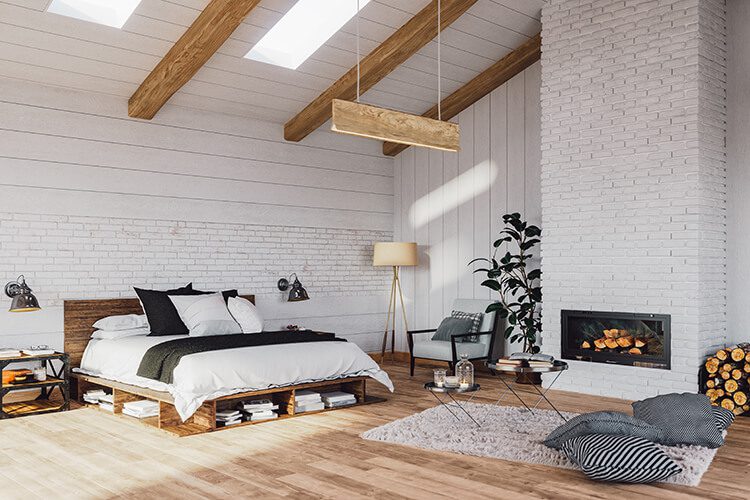 When you enter a room with Scandinavian farmhouse style, you're suddenly surrounded by coziness and a warm, relaxing feeling. When you walk in, you can take a deep breath, knowing that you're surrounded by a simple, beautiful and functional space.

Room by Room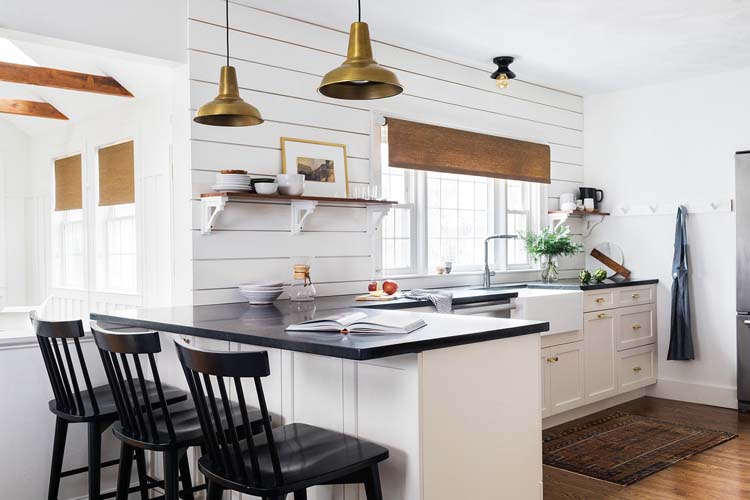 Kitchen
Scandinavian farmhouse kitchens use lots of white (think white shiplap or white cabinets) to brighten up the space. Traditional farmhouse sinks are often combined with a contrasting countertop, like a dark black or butcher block counter. Additionally, these kitchens are open and have minimal decorative accents. Instead, the decorative focus of the kitchen is natural light, some greenery and an open space to gather.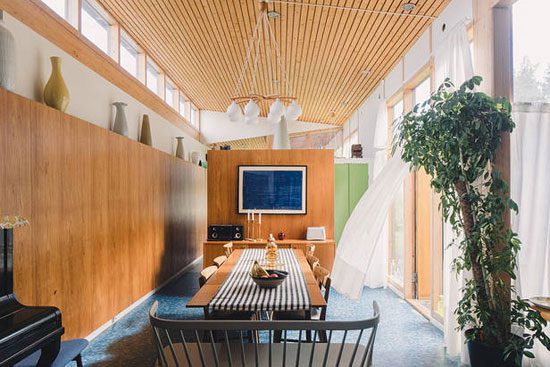 Dining Room
Wood in all its different forms shines in Scandinavian farmhouse dining rooms. A vintage or Mid Century table is often the centerpiece of the room and Windsor style chairs sit around it. A simple vase with flowers may sit upon the table, echoing Scandinavian farmhouse style's 'less is more' approach. Light fixtures shouldn't be forgotten though—look for an interesting or quirky chandelier to tie the room together.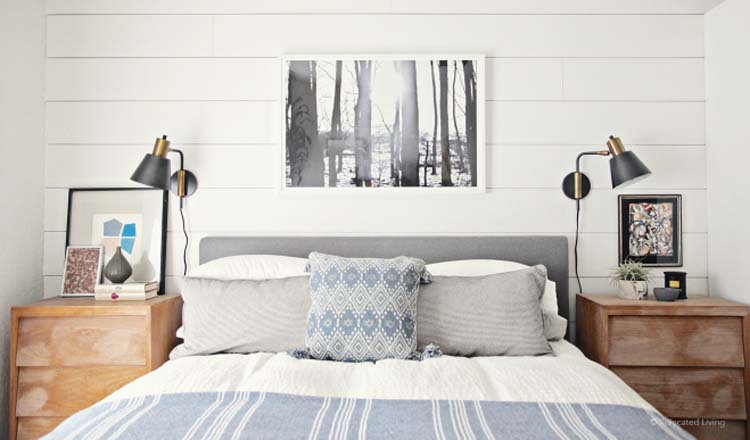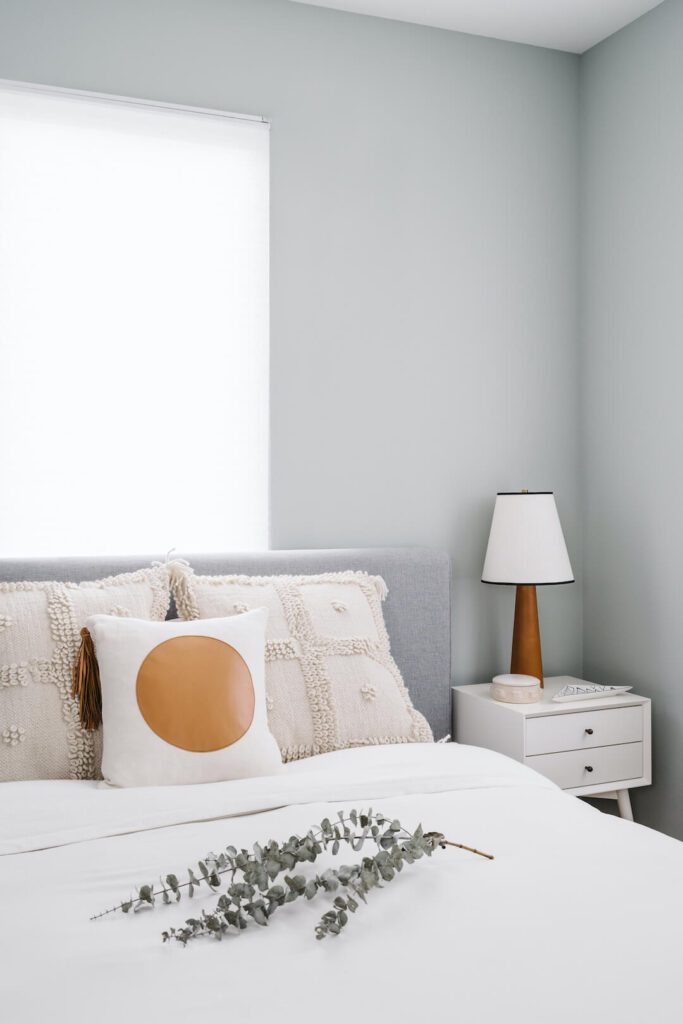 Bedroom
Scandinavian farmhouse style bedrooms are the perfect place to take a nap in on a dreary, rainy day. Cozy textiles and pillows in calming neutral colors sit upon an understated bed. Rustic nightstands often flank the bed giving the room that farmhouse look. And white painted walls make the room feel clean and inviting.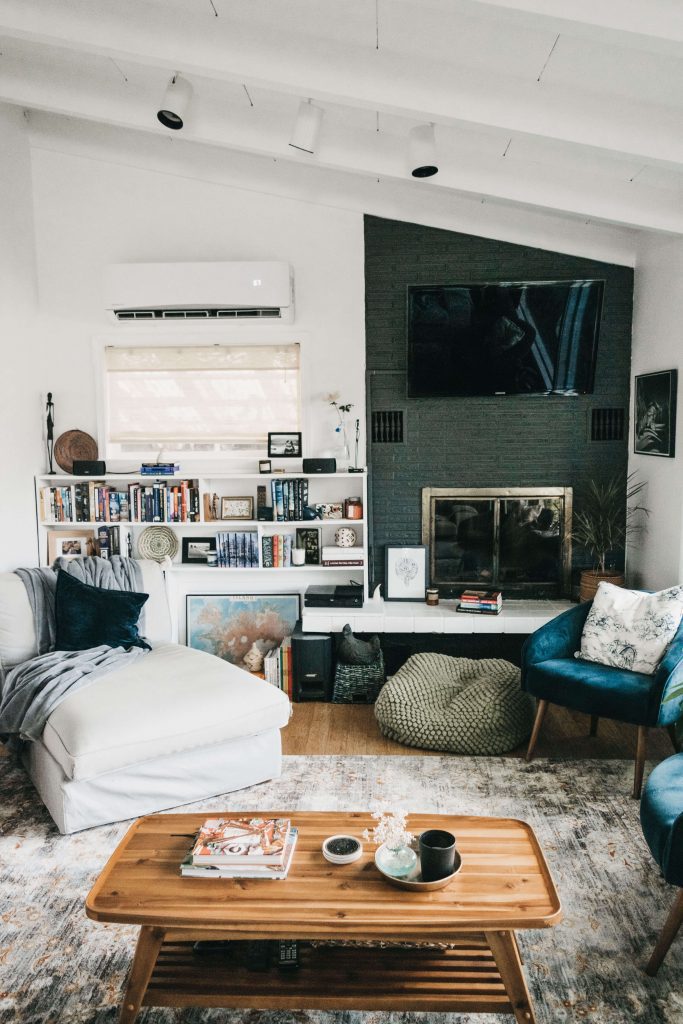 Living Room
Scandinavian farmhouse living rooms use warm textiles, simple furniture, wood accents and personalized accessories to make the perfect space. Simple sofas and armchairs along with warm textiles like soft blankets or Persian rugs make the room feel peaceful and ready for a cozy afternoon. Wood accents bring in that touch of farmhouse and keep the room feeling down-to-earth. Finally, personalized accents like books and picture frames make the space individualized and visually interesting.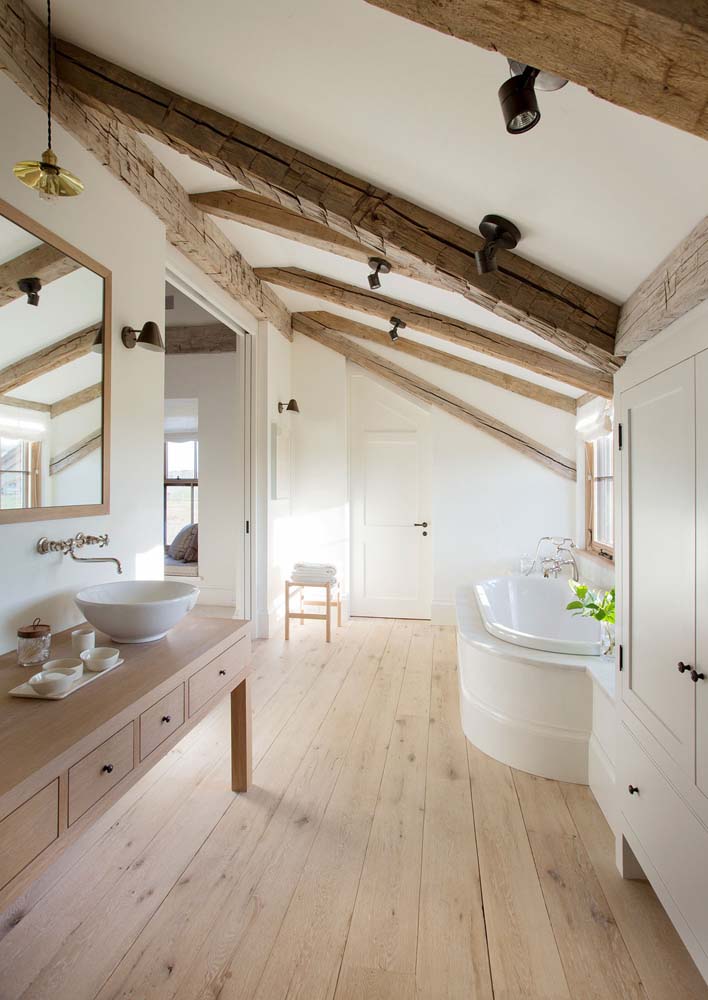 Bathroom
Rustic floors, natural light, and inviting bathtubs make a bathroom look Scandinavian farmhouse inspired. Exposed wood in the ceilings can add to the unique feel of this revitalizing space and natural light from large windows echoes this even more. Finally, a few plants throughout the space add to its fresh look, and simple metal light fixtures pull the farmhouse bathroom together.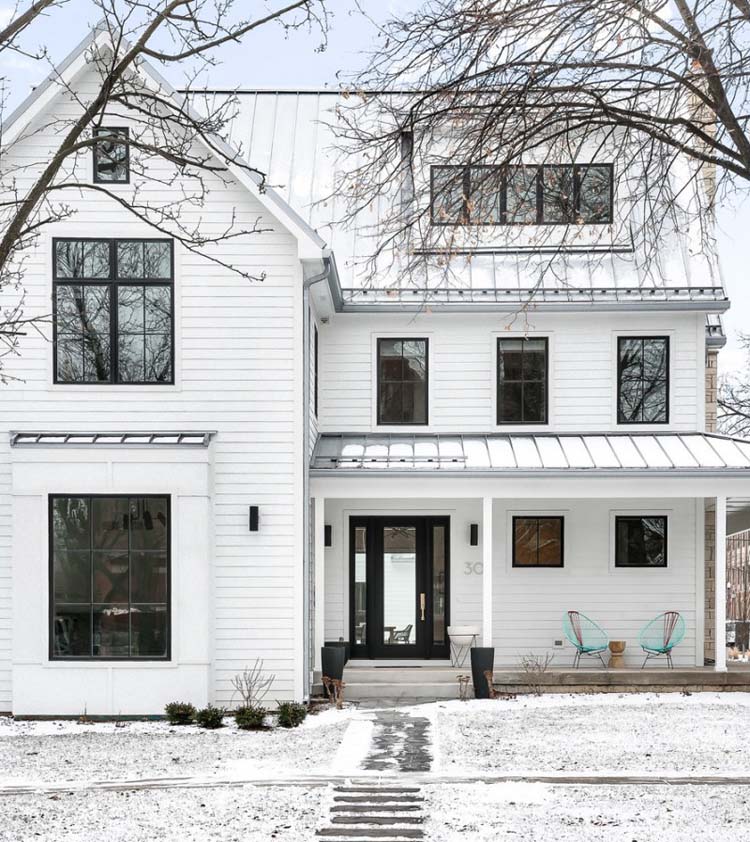 Exterior
Scandinavian farmhouse exteriors draw heavily from American farmhouse exteriors, with its traditional symmetrical two story build and metal roof. But the coloring of the farmhouses echoes Scandinavia, as the white washed paneling along with black window and door frames give the exterior a striking contrast.
Scandinavian Farmhouse Style: Get The Look
Ready to give your own home a Scandinavian farmhouse twist? Here's a few of our favorite products that will do the trick.
Here at American Farmhouse Style, we absolutely love to share our finds from around the web with you! That being said, you may notice that some of the links in this article are affiliate links. This means that if you click through and make a purchase, AFS receives a small commission at no extra cost to you! Truly a win-win!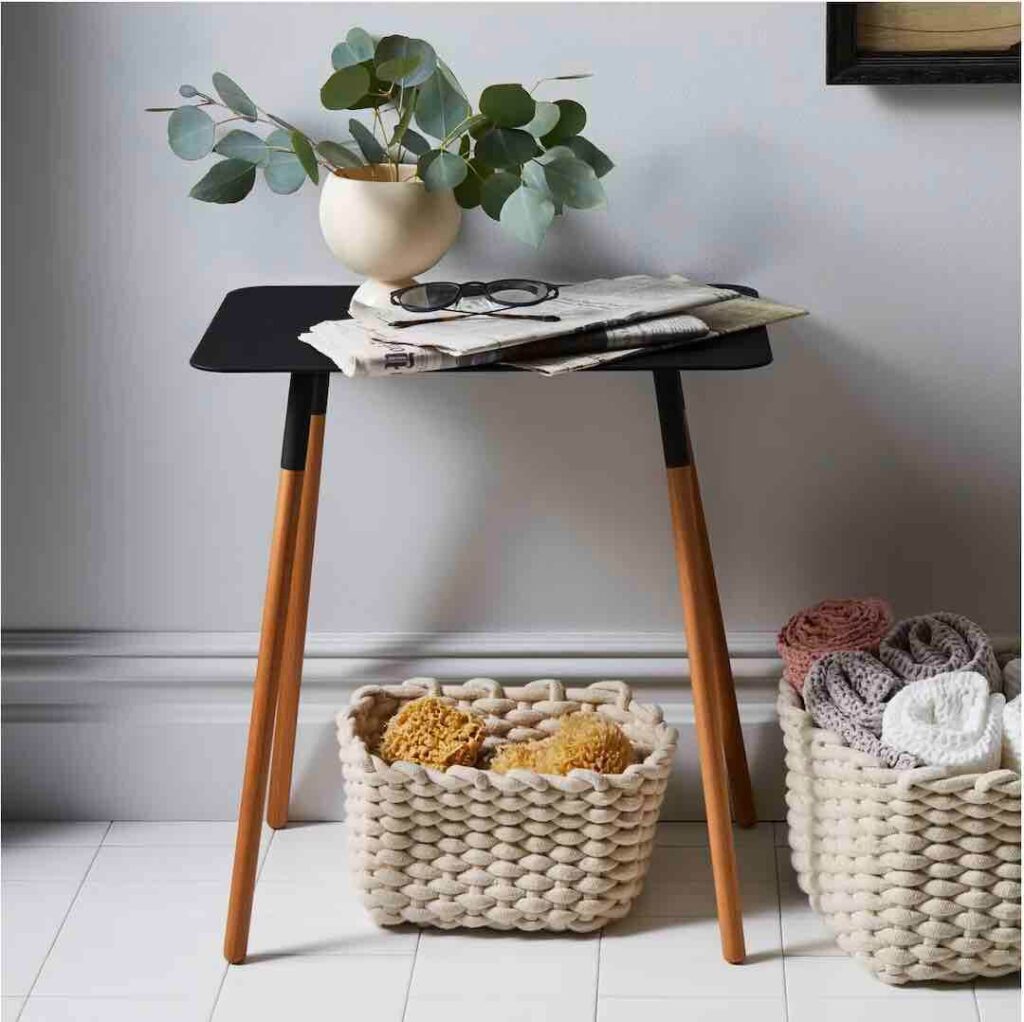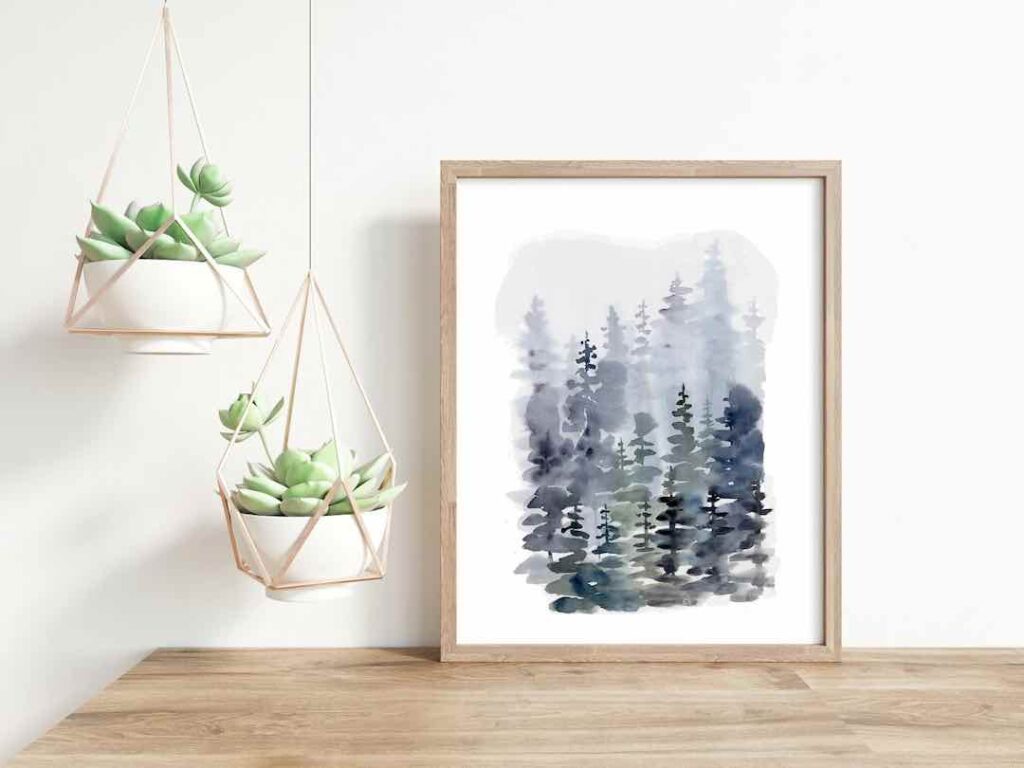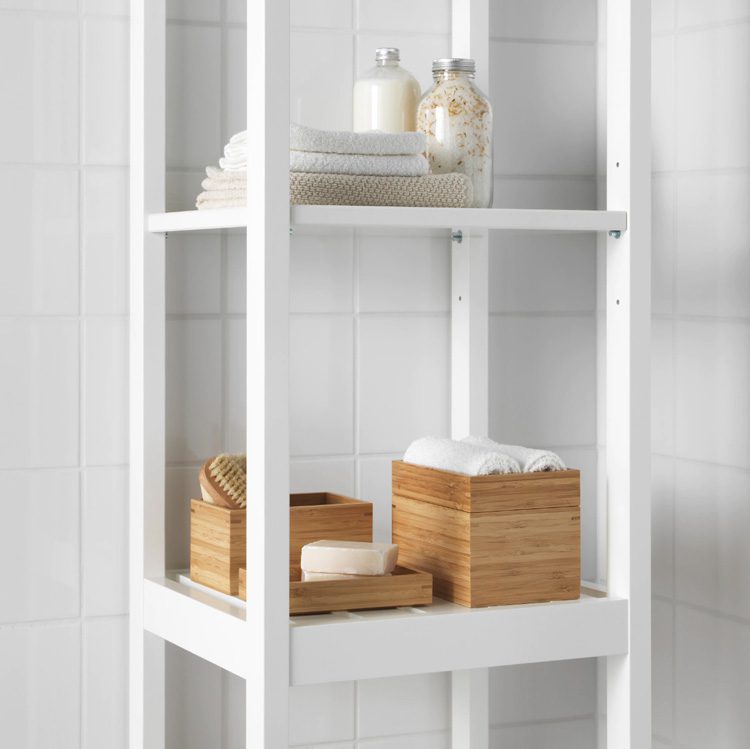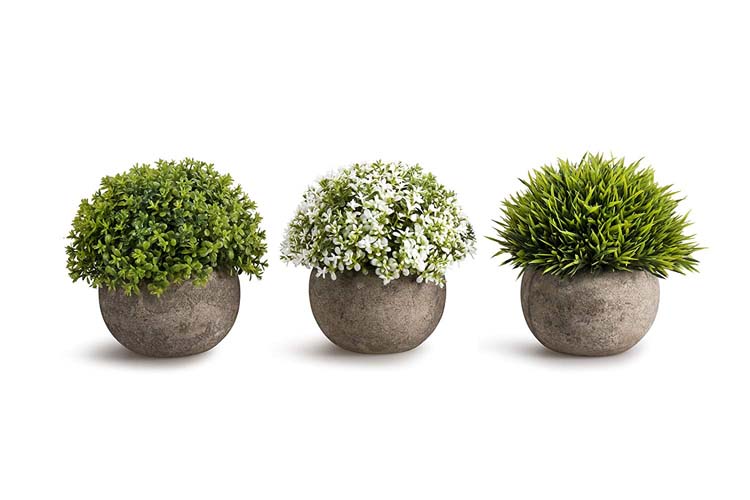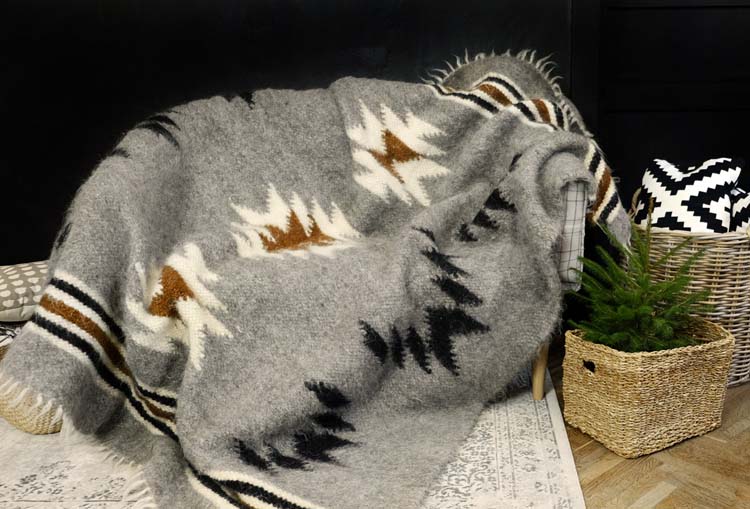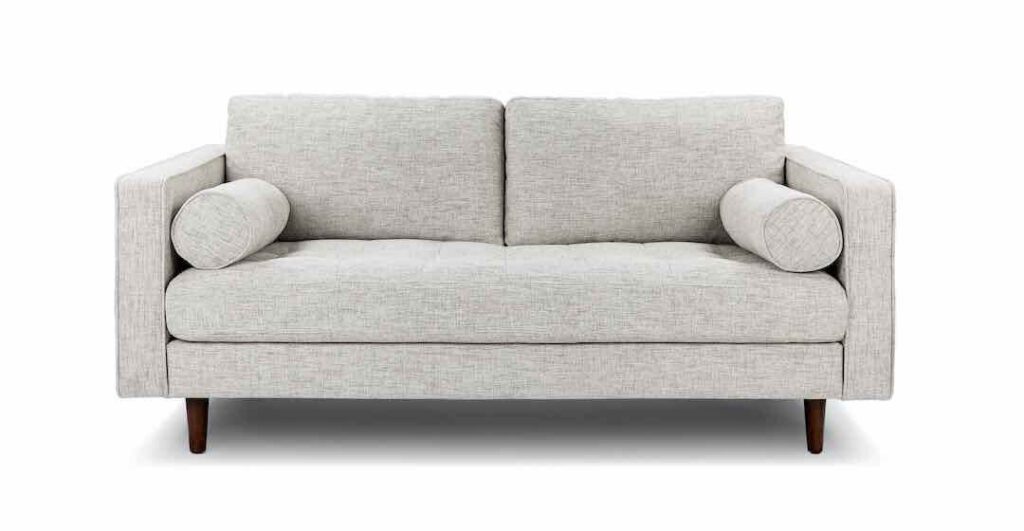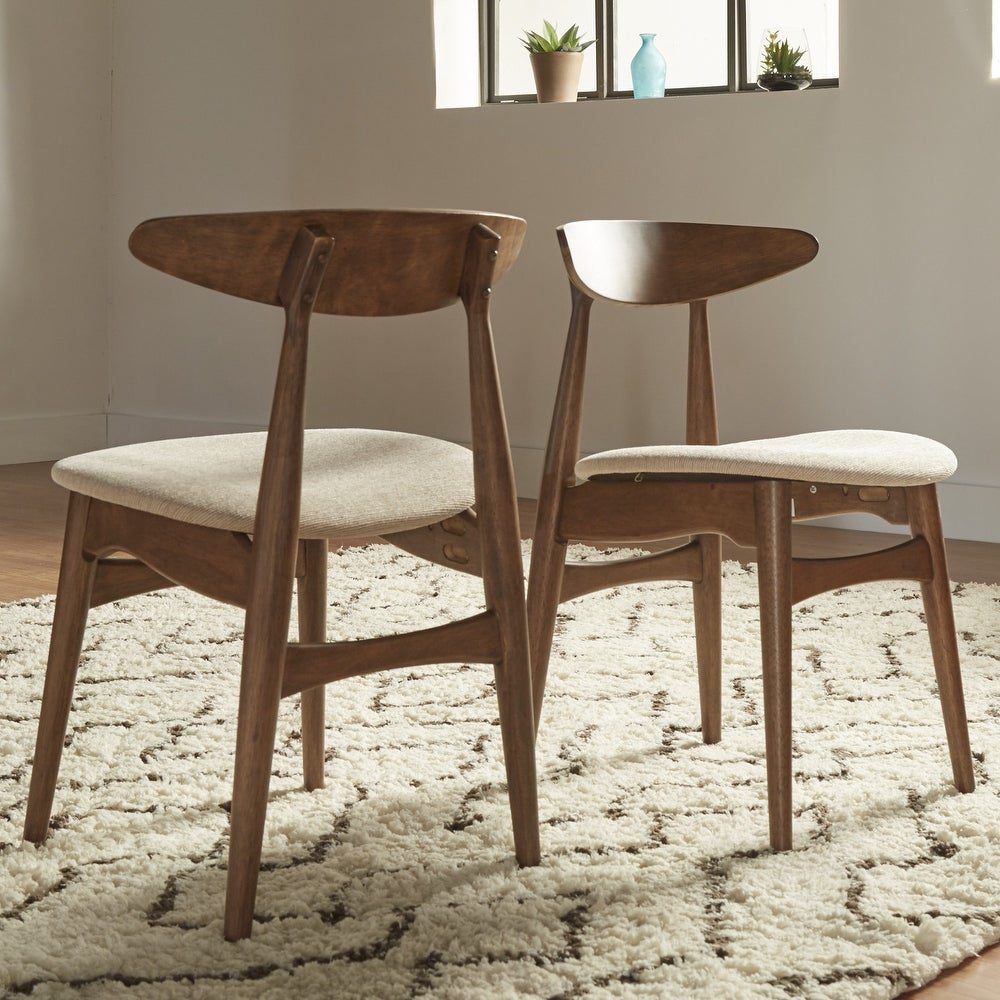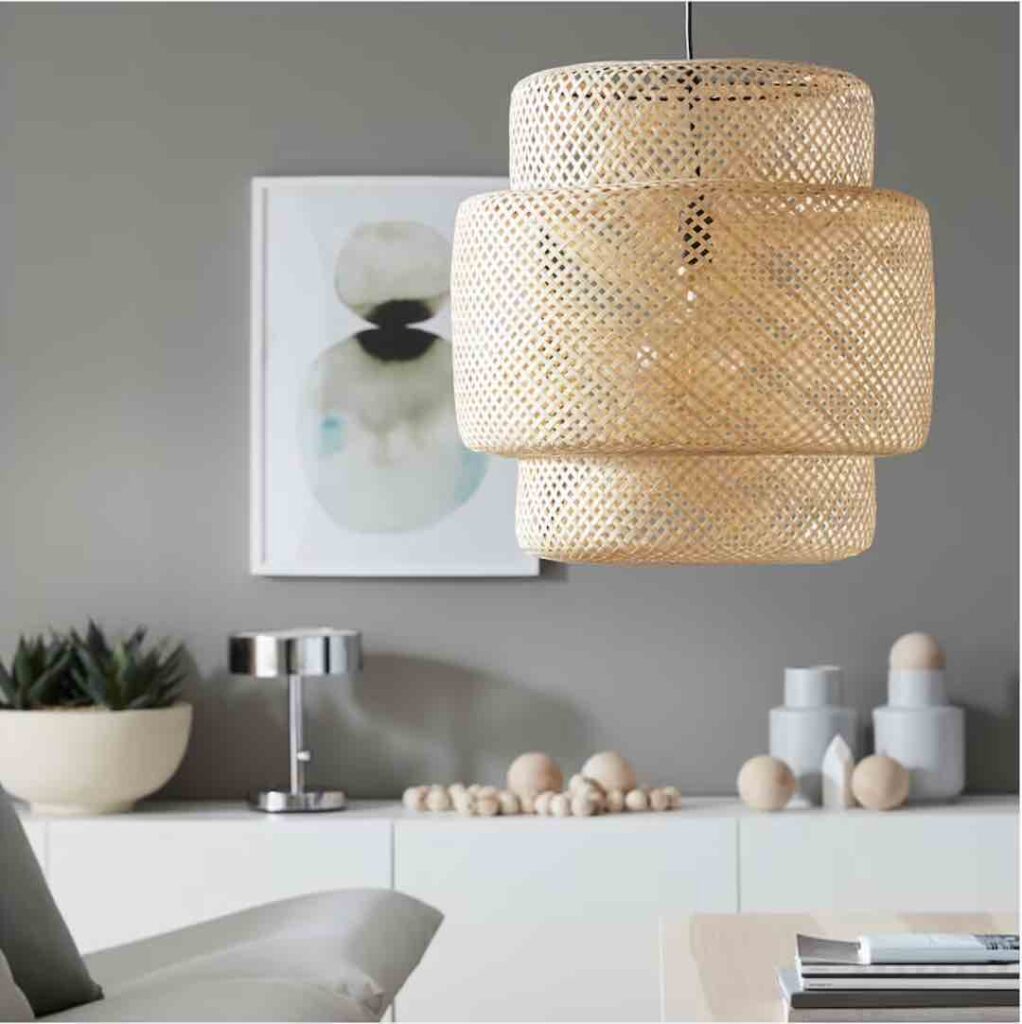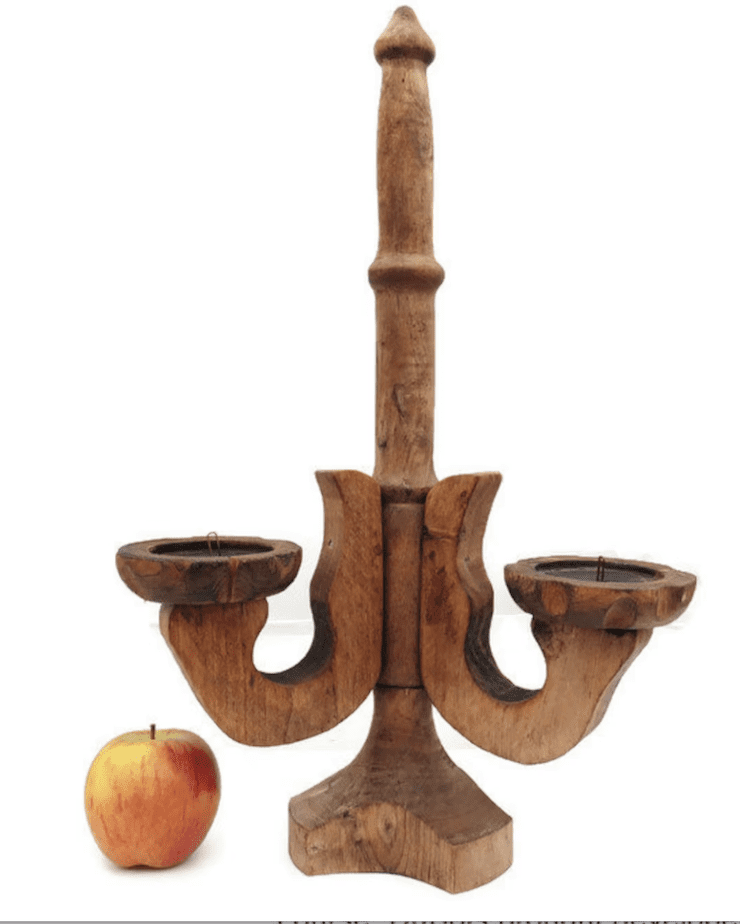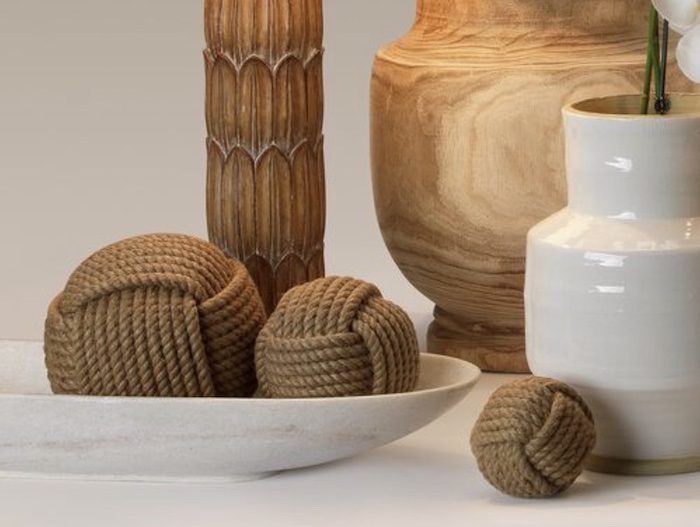 ---
Ready for a Scandinavian farmhouse makeover yet? We've also got some great tips on how to set an upcycled tablescape. And of course, don't forget to follow us on Instagram, Facebook and Pinterest to get your daily dose of farmhouse inspiration!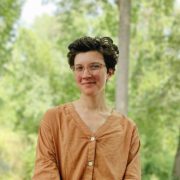 Rabekah Henderson
Rabekah Henderson is a writer and editor creating stories about the faith we hold, the homes we create and the world we live in. Her work has been featured in publications like Mere Orthodoxy, The Spruce, Common Good and Atomic Ranch. See more of her work at rabekahwrites.com.