A Farmhouse Bathroom with DIY Charm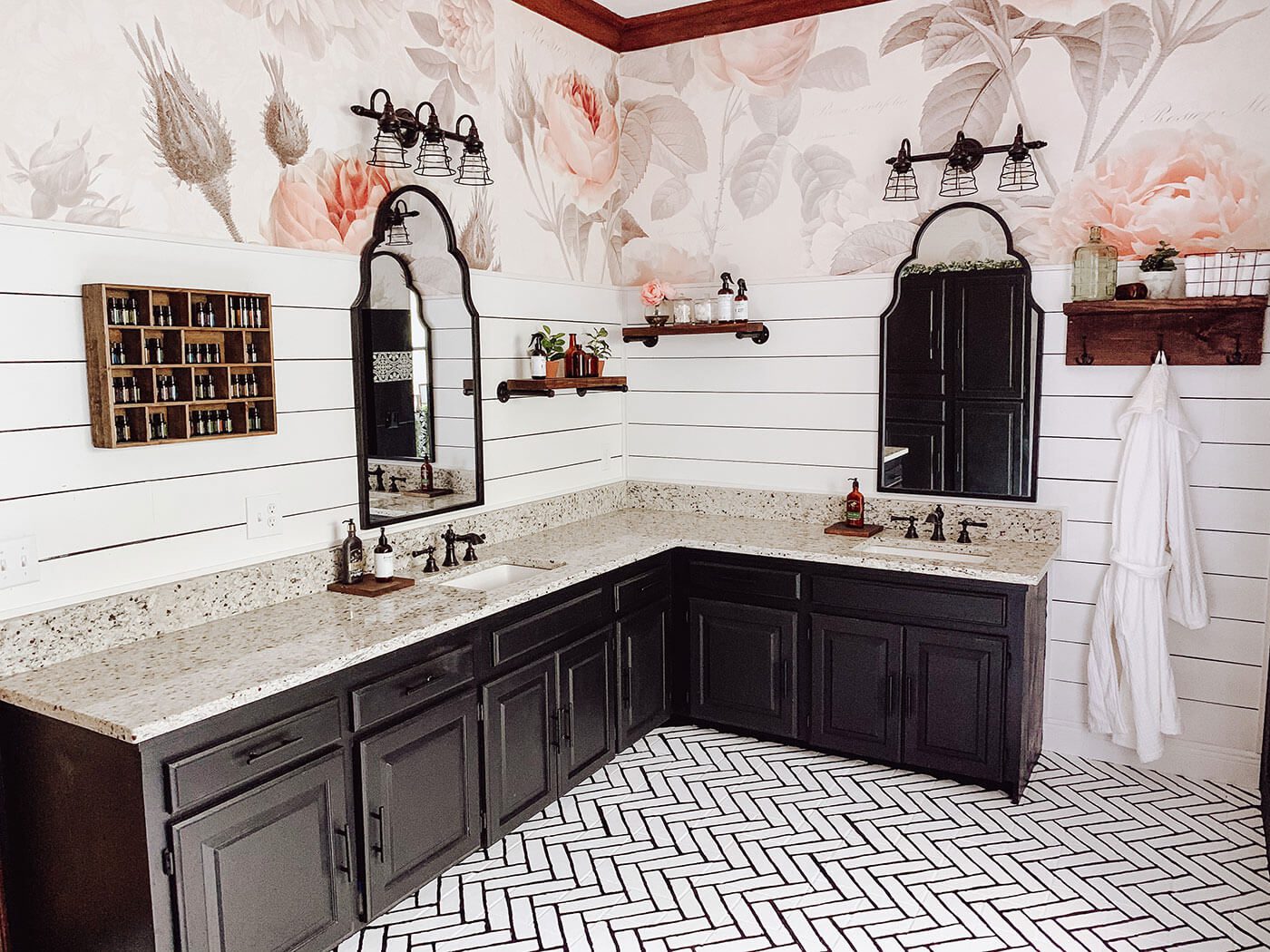 If you're looking for ways to update a functional but outdated bathroom without breaking the bank, this gorgeous farmhouse bathroom remodel in Oklahoma is the perfect inspiration. For homeowner and Instagrammer Astra Spanbauer of Red Brick Faux Farmhouse, remodels are all about DIYing it yourself. We've already toured her kitchen refresh, and she's now done wonders to her master bathroom as well. Here's how she accomplished her farmhouse bathroom remodel.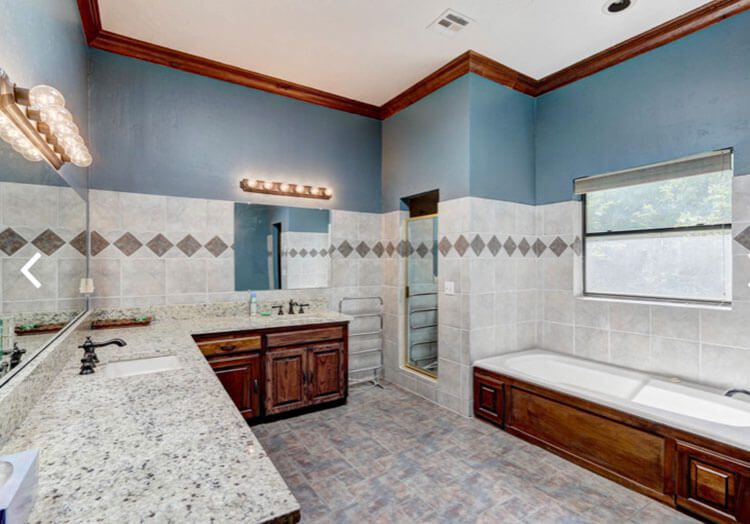 American Farmhouse Style: What was your vision for the bathroom?
Astra: I knew I wanted to add florals and some pink because I wanted a feminine space. I envisioned shiplap for that farmhouse feel and I knew I was going to paint the tiles so they could be fresh and updated. There is a lot of pattern and texture in the space, which seemed kind of wild to put all together...but it really works!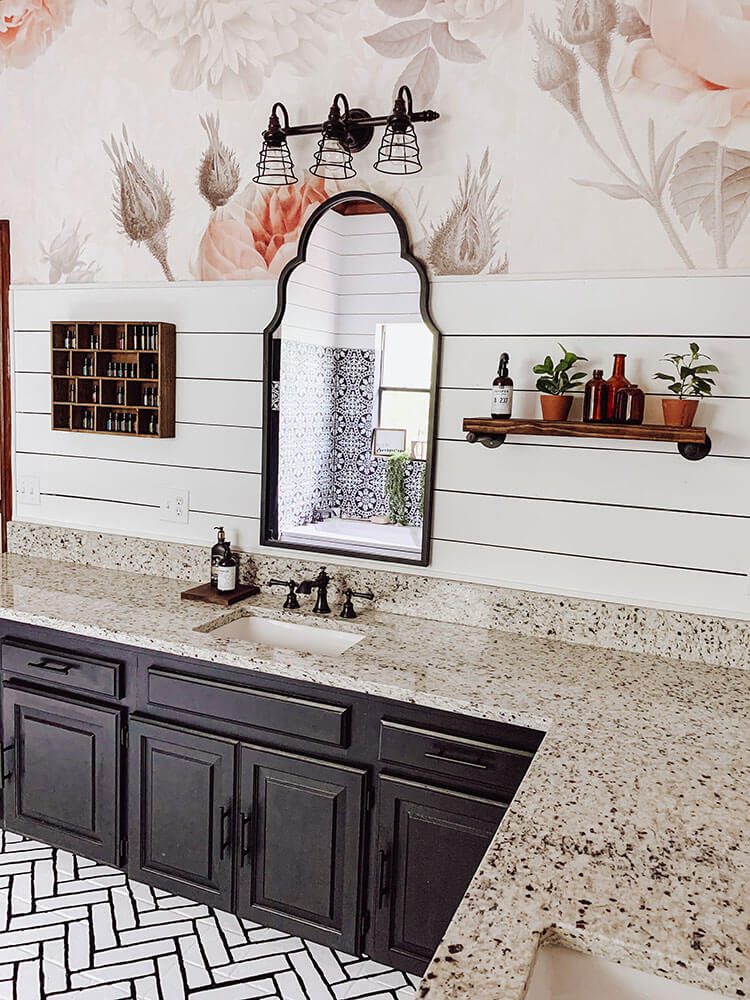 AFS: It looks like you pretty much redid everything! Can you give us some specifics about what you replaced and refinished?
Astra: Absolutely! I started with adding shiplap to the tub surround above the tile. I also painted the bathtub wall tiles black and used cutting edge stencils to add the beautiful pattern to the tiles. I painted the wood bathtub surround white and added shiplap to give it some character. I also added shiplap to the wall behind the toilet and the three walls surrounding the bathroom.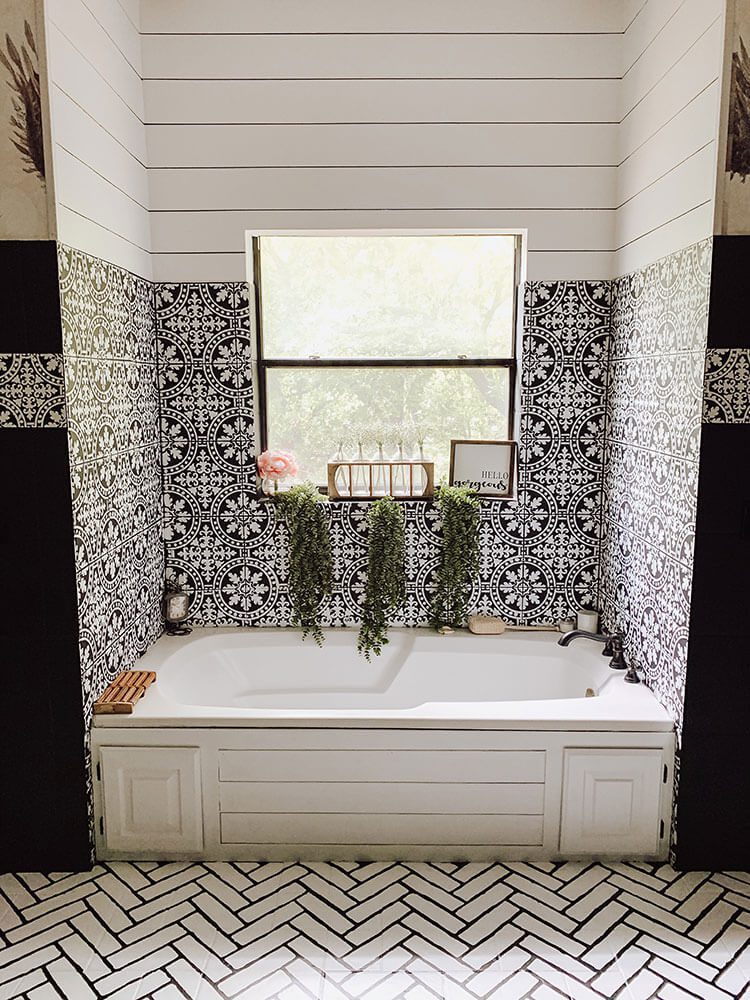 Astra: I tore down the tile wall closest to the shower and ended up learning how to drywall after I left HUGE holes in the wall! I painted all of the cabinetry black, replaced the mirrors and light fixtures, built floating shelves and a robe/towel rack, added a beautiful floral wallpaper to the walls, and painted and stenciled the floors with a fun herringbone pattern.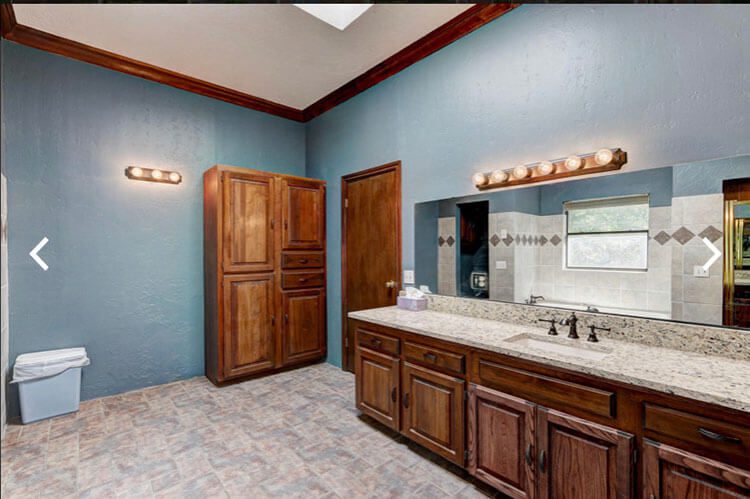 AFS: Did you do the work yourself?
Astra: I actually did all of the work myself (I got divorced in January and this is the first big project I have done on my own). I had a great time documenting my progress on Instagram. I really felt so accomplished and proud once I finished this space. It is feminine and moody...I love everything about my bathroom now.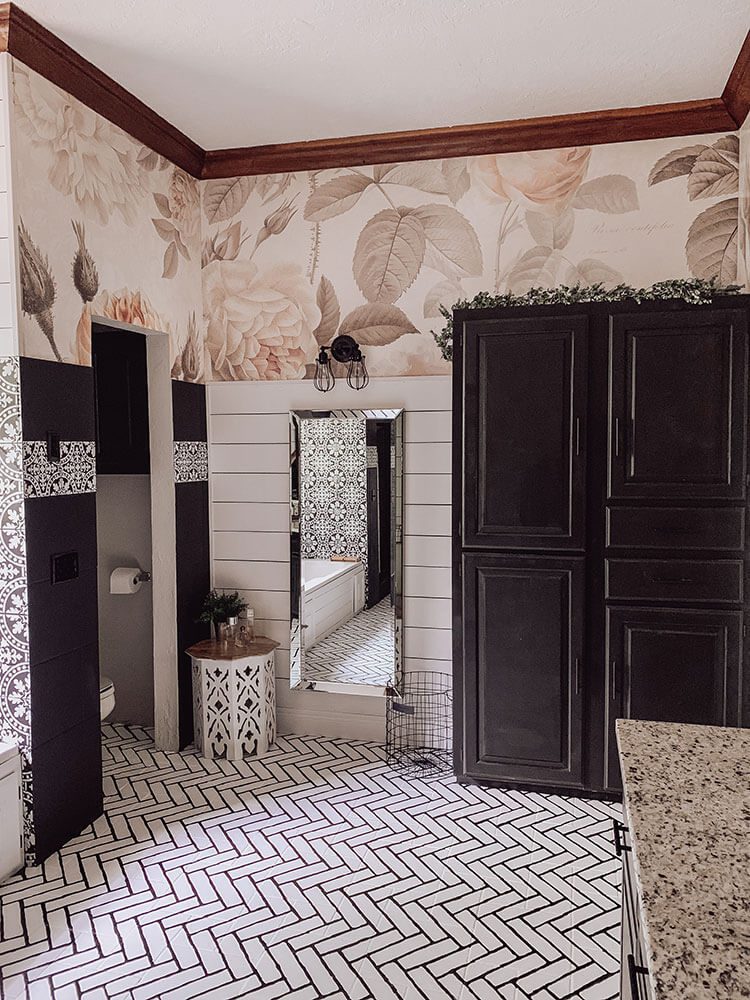 AFS: Why did you choose a dark color for the cabinets?
Astra: I have white or gray cabinets in most of my rooms but I really wanted to try something a little more modern and moody for the farmhouse bathroom...so black seemed like a fitting choice. I absolutely love that I decided to go with the dark painted cabinets and the matte black drawer pulls/handles.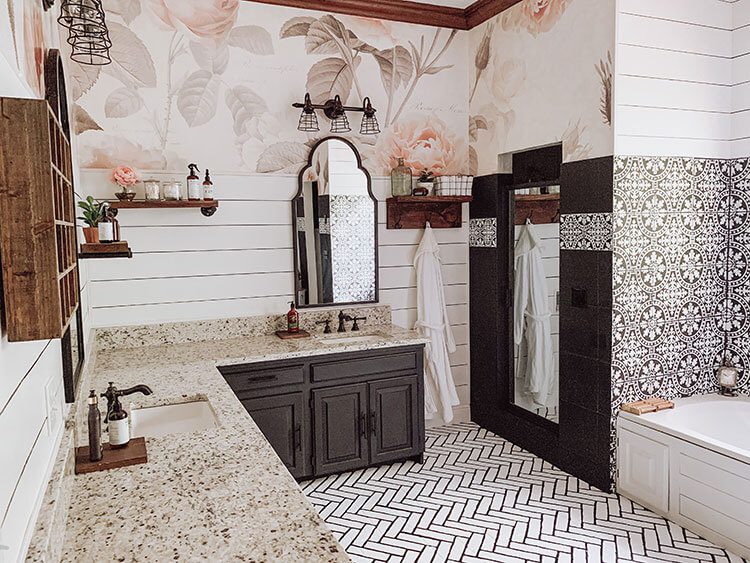 AFS: What's your favorite part about your new bathroom look?
Astra: My favorite part is definitely the bathtub nook. I love the shiplap and painted wall tiles. I could literally spend hours in that bathroom everyday.
---
For more on Astra, visit her on Instagram @RedBrickFauxFarmhouse and check out her Etsy shop, Ave and Ash Designs. Of course, don't forget to follow us on Instagram, Facebook and Pinterest to get your daily dose of farmhouse inspiration!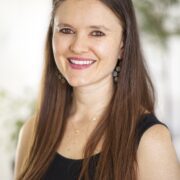 Victoria Van Vlear
Victoria is the editorial director of American Farmhouse Style. She shapes the editorial direction of the brand, both through the physical magazine and digitally on the brand's website and social media platforms. As a home décor enthusiast and DIYer herself, she knows what a little paint and patience can do for a room! Victoria is also a wife and mom to three little ones: two on earth and one in heaven. With any (not so spare) time, she devours book and dabbles in fiction writing. You can follow her on Instagram @victoriavanvlear