Quick Tips for an Organized Pantry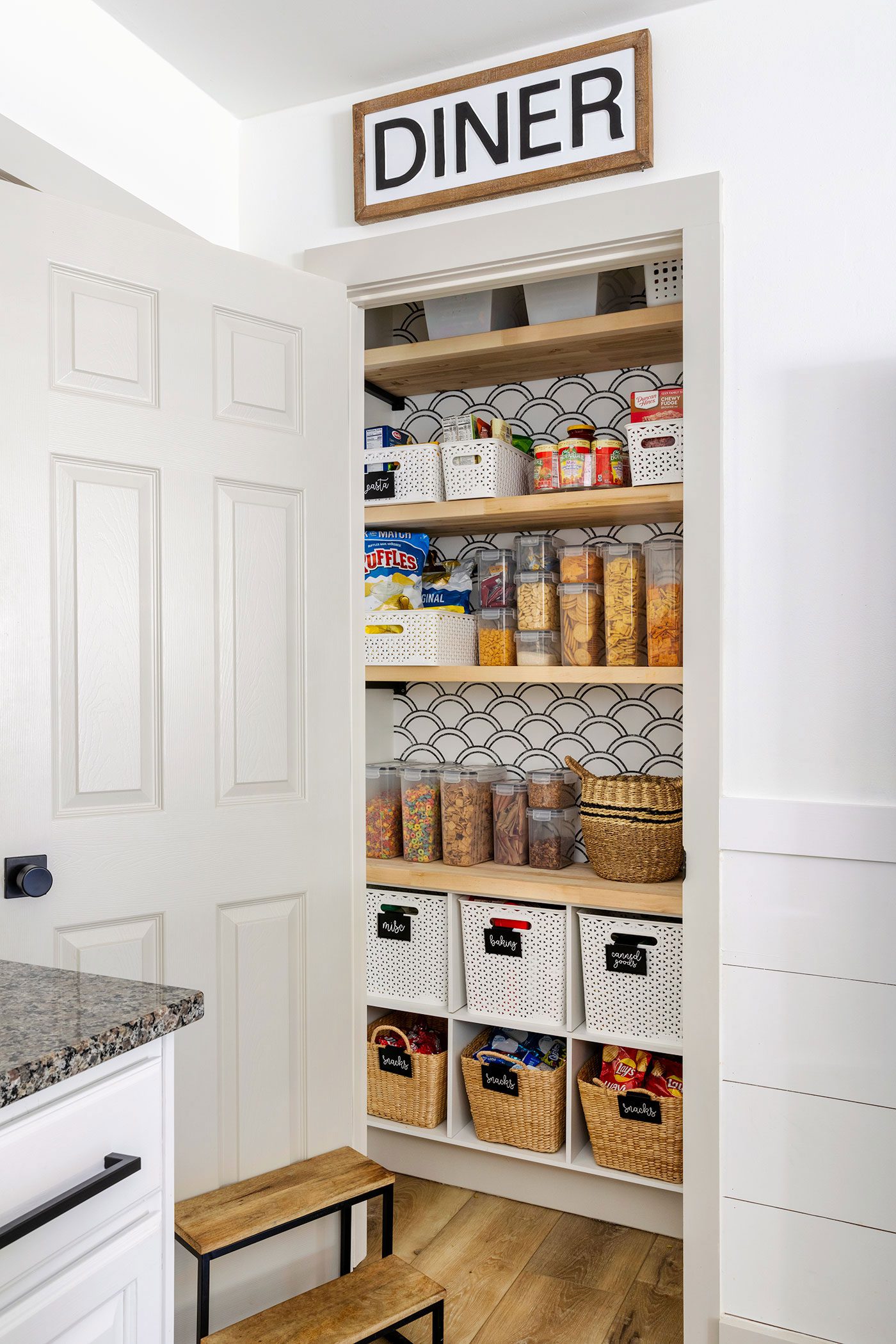 Image by Jeremiah Hull of Attic Fire; home of Stacy Smith
A pretty, organized pantry can be eye candy for us home decor enthusiasts. But it's hard to maintain, and the pantry can sometimes feel like a deep dark hole where food goes to get moldy.
But it doesn't have to be that way! With some attention and intentionality, your pantry can be about form and function too. Here are 5 quick steps you can use to start your year off with a more organized (and yes, beautiful) pantry.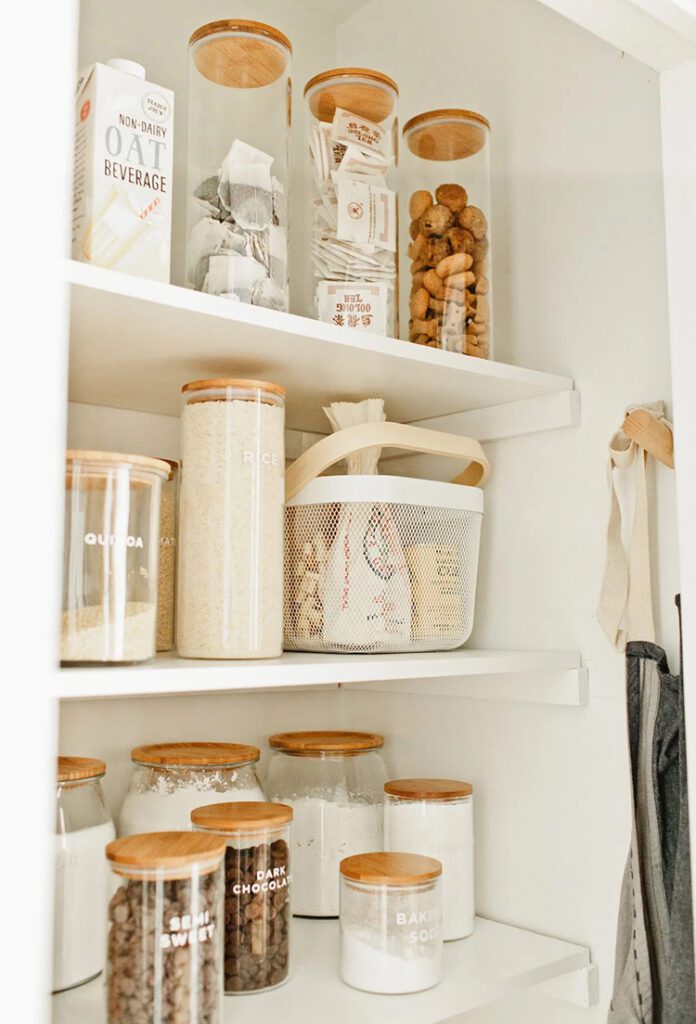 1. Throw out old food.
This seems like an obvious step to an organized pantry, but you'll be surprised what you find when you pull everything out. Check expiration dates to see what's old, and get rid of anything that's stale. You'll be amazed at how much you get rid of, and how much this one step can clear up the clutter.
2. Sweep and clean.
Bits of pet hair in the corners, with stale crumbs and even some dust? That's probably what you'll find once you get to the back of the shelves and floor in the pantry. To keep an organized pantry, take the time while everything is out to wipe down the shelves and sweep away the dust and dirt.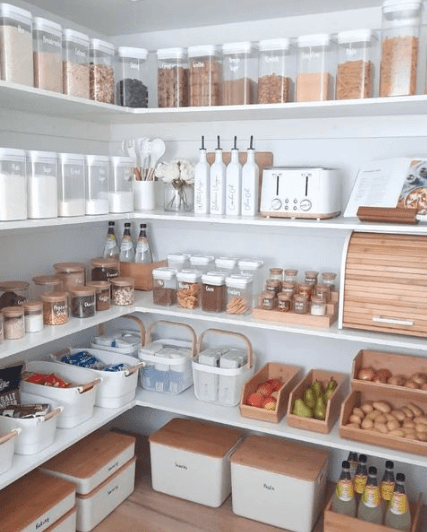 3. Place loose items into baskets.
Rather than granola bars, bags of chips and candy bars spilling everywhere, keep an organized pantry by placing these loose items into baskets. Bonus points for matching baskets, but that's an extra step you don't have to take if you're in a hurry. The important part to the organized pantry is to group all those loose items together so you can find them easily.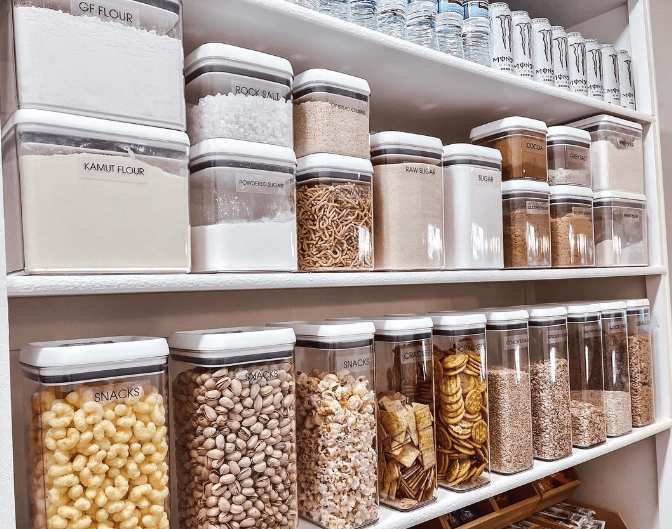 4. Only purchase what you need.
Again, this may seem obvious, but in practice it can be more difficult. Keep a stock of the items your family eats regularly. If it's not on that essentials list, only purchase it when you need it for a specific recipe. That includes baking ingredients like cream of tartar, molasses and anything else you don't use regularly. Keeping these items on hand just adds to the clutter and takes away from your organized pantry.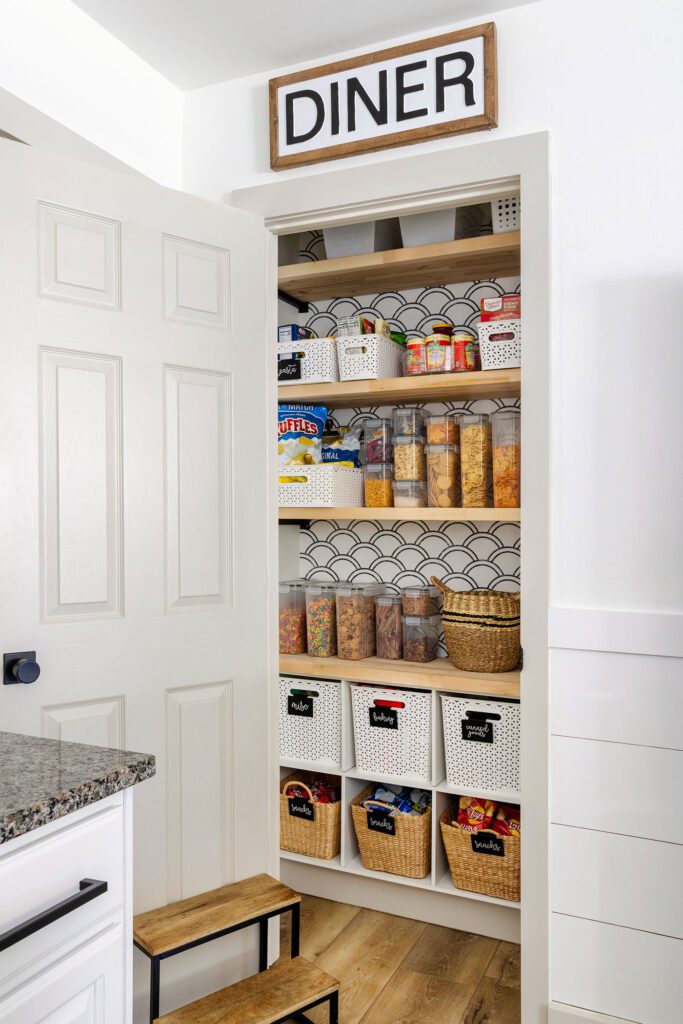 Bonus! Place bulk foods in clear containers.
If you want to go the extra mile for an organized pantry, get clear containers for your bulk items, from cereal and chips to granola and crackers. Make sure they're on the list of items in step 4 that your family eats regularly. But clear containers will help you see when you're running low, and keep the options obvious for anyone looking for a snack.
---
Want more organizational ideas? Check out our guide to spring cleaning! Of course, don't forget to follow us on Instagram, Facebook and Pinterest to get your daily dose of farmhouse inspiration.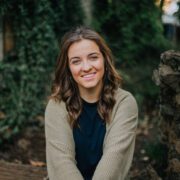 Lauren Hofer
A native Californian with a love for adventure and fun, you'll find Lauren writing freelance articles in a coffee shop, taking a road trip or swimming in whatever body of water is nearby. With a passion for writing, communicating and storytelling, she currently works and writes for The Adventure Challenge in Redding, CA and is a certified funeral celebrant. Learn more at laurenhofer.com.