4th of July Party Essentials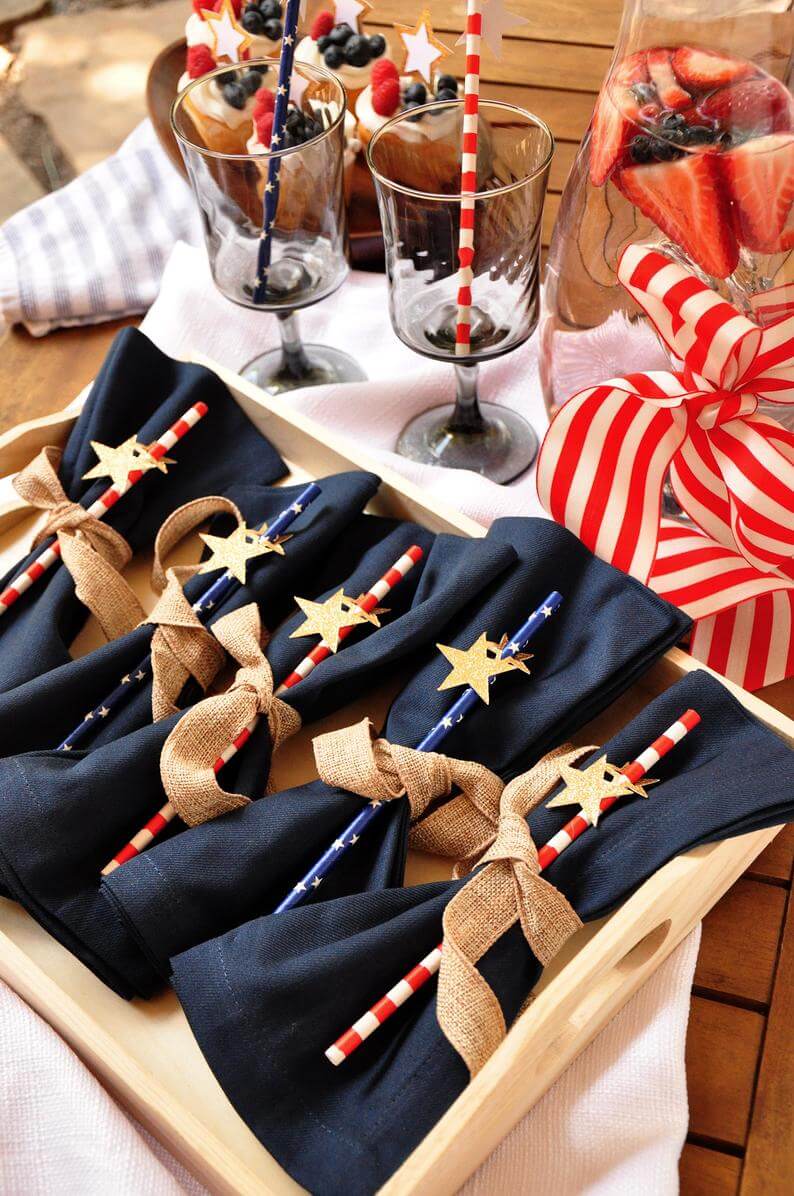 The 4th of July is coming up quick and what better way to show off your patriotism than to gather with the ones you love! Here are 12 4th of July party essentials fit for the most star-spangled bash of the year.
Here at American Farmhouse Style, we absolutely love to share our finds from around the web with you! That being said, you may notice that some of the links in this article are affiliate links. This means that if you click through and make a purchase, AFS receives a small commission at no extra cost to you! Truly a win-win!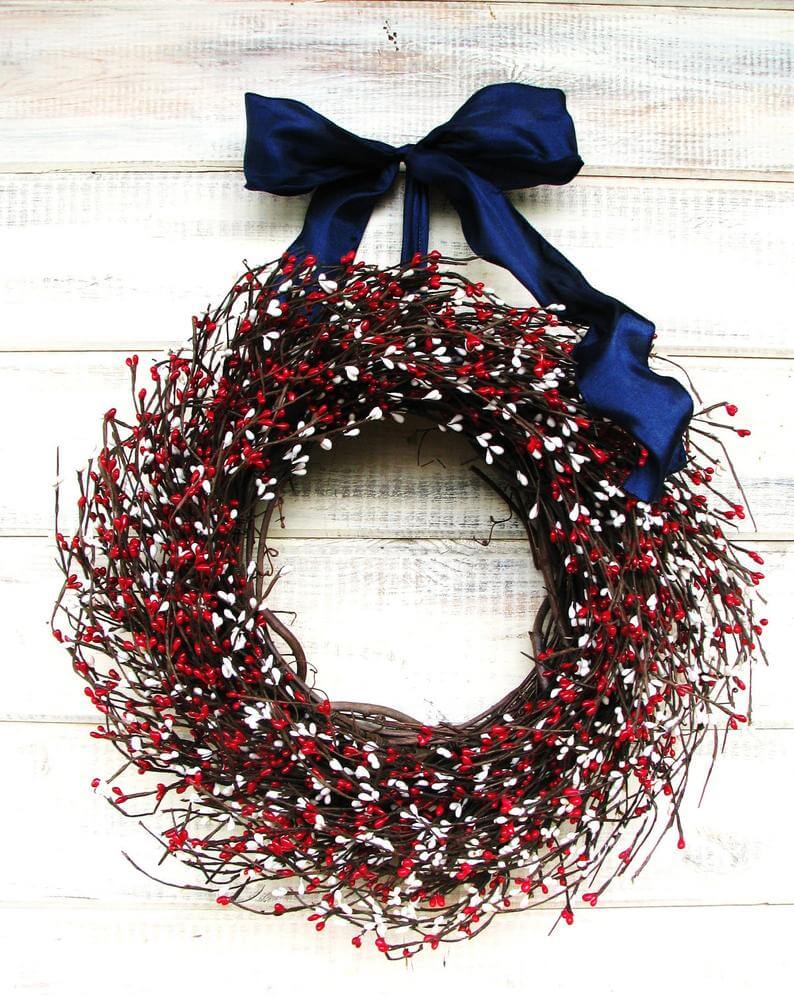 Knock Knock! What better way to greet your guests than with this rustic Fourth of July wreath? Pip berries and all, let the festivities begin with this cozy statement piece sure to spice up any door.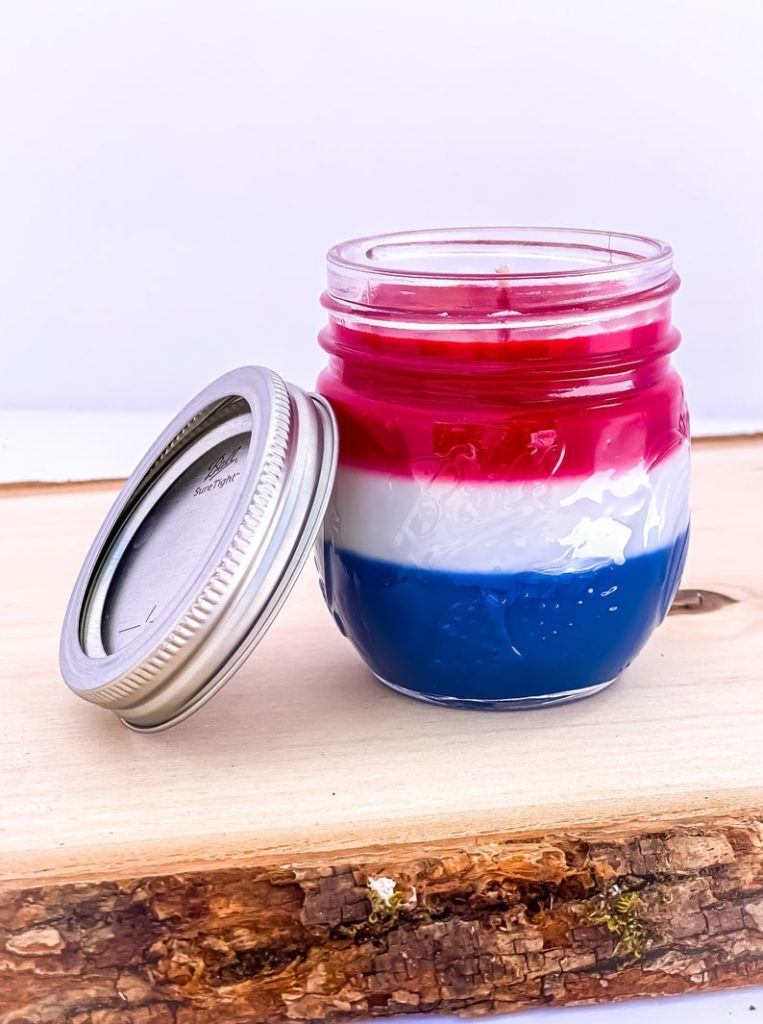 These authentic firecracker decorations are sure to make your Fourth of July fizzle with excitement. Try placing them along the dinner table to bring a pop of red, white, and blue to your festive hors d'oeuvres!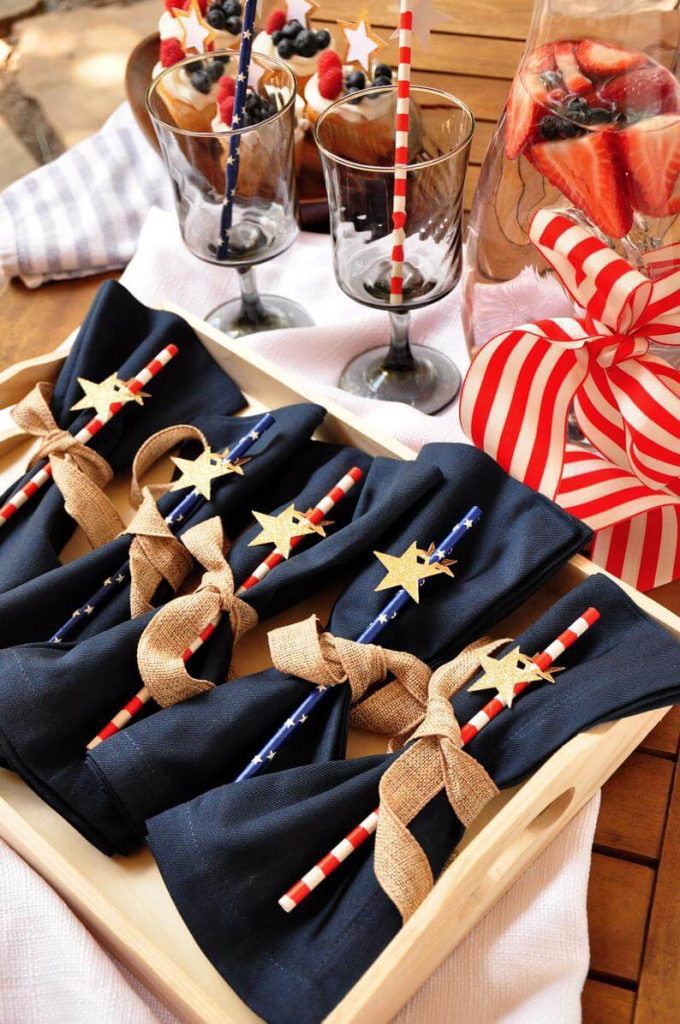 "Sip, sip, hooray!" Every glass is sure to be full with these striped red and blue straws. Add them to an energizing glass of lemonade or a Fourth of July cocktail to really bring some sparkle to your party!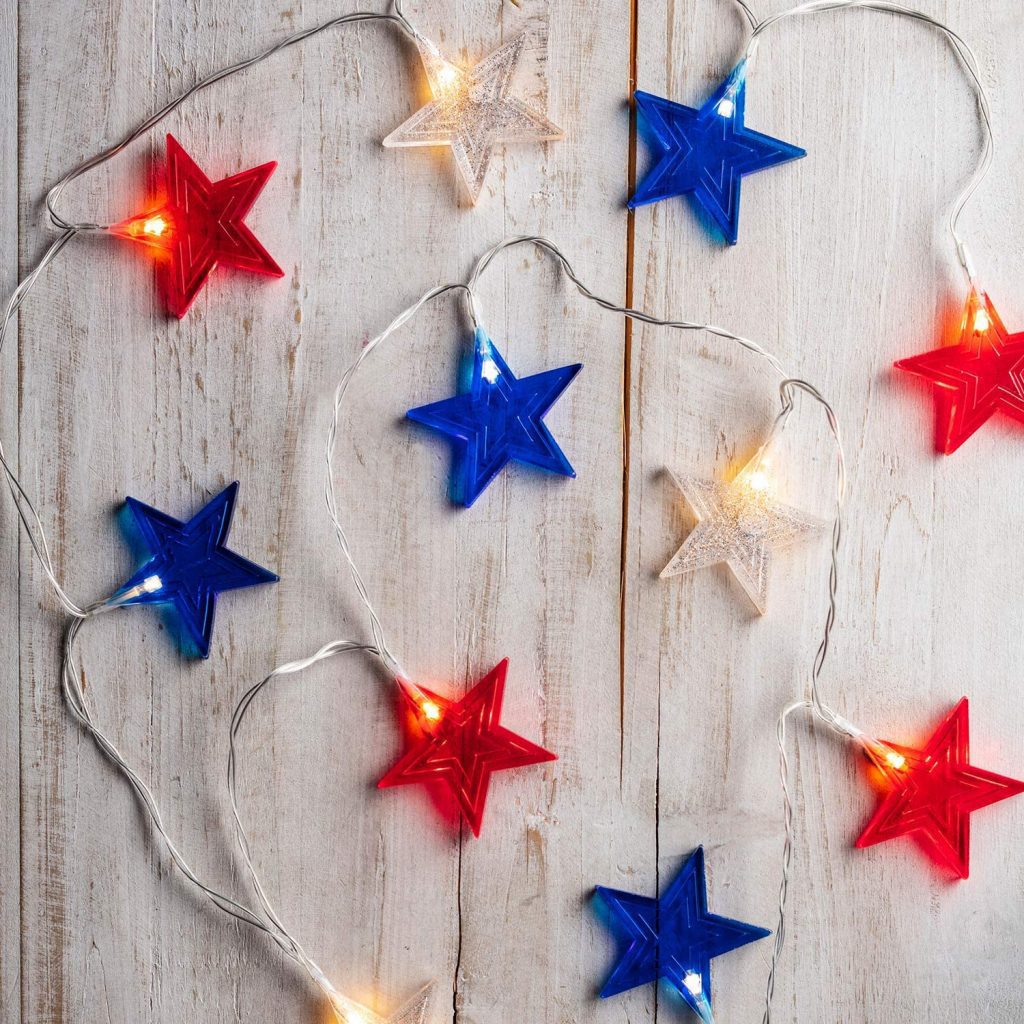 Light up the night with these star-shaped string lights that might just put the fireworks to shame! Twirl them through the porch banister or loop them along the roof to really add some star-spangled glitz to your Fourth of July celebration.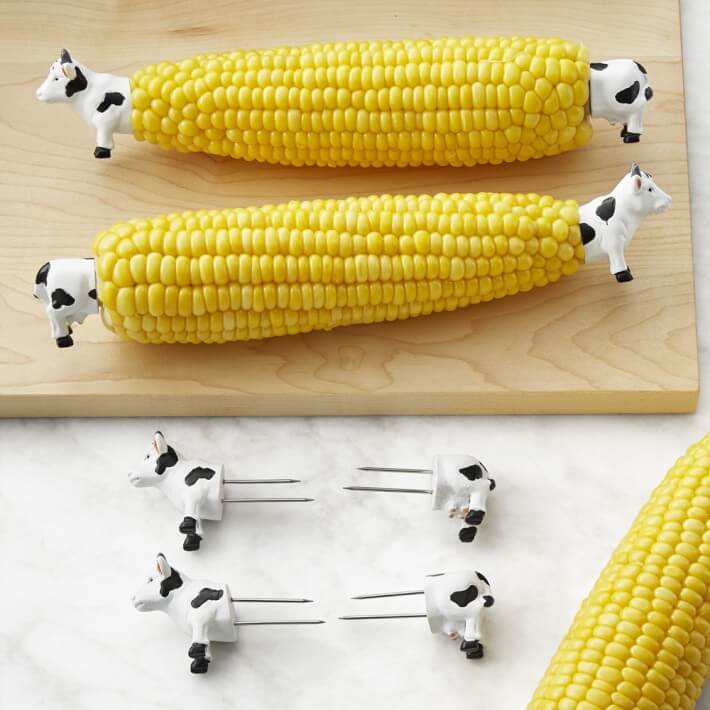 These cow corn picks are the perfect accessories for your Fourth of July party, and might even trick your picky patriots into eating their veggies. Simply barbeque a few ears of corn, stick these spotted beauties into each end, and chow down!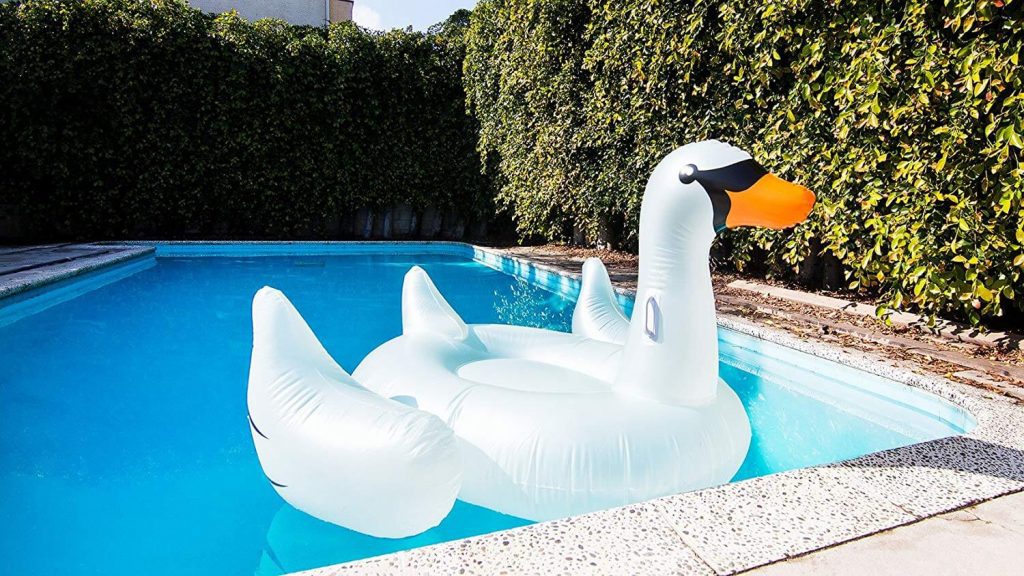 If you have a pool, this inflatable swan is a marvelous guest to have at your Fourth of July party. Decorate him with some metallic streamers or red, white, and blue sunglasses to turn your celebration both aquatic and patriotic!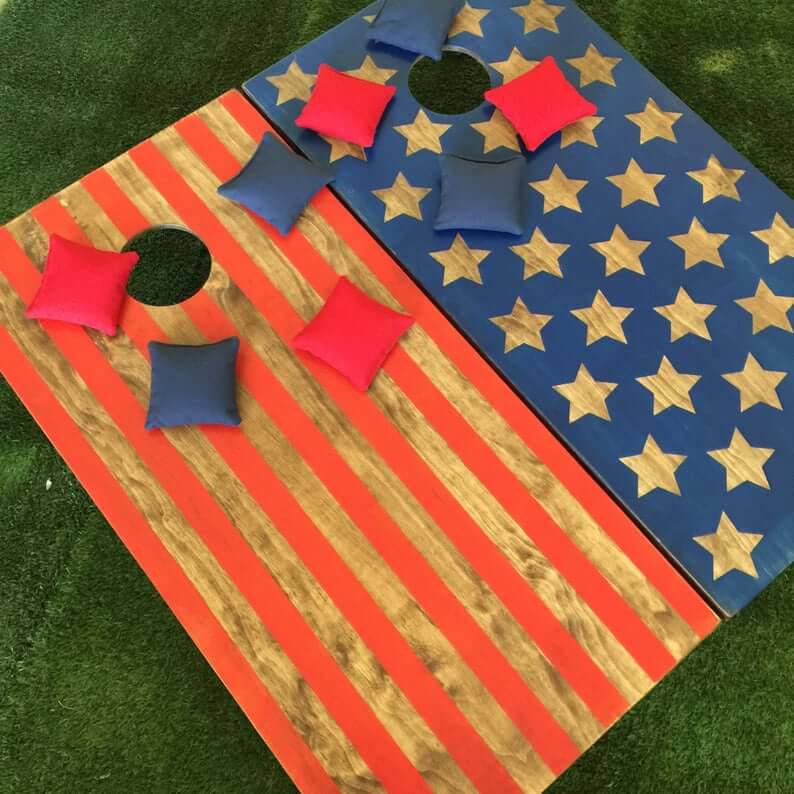 A bean bag toss is an excellent way to get all your party-goers involved. Simply place these customizable cornhole boards on the lawn and watch as your guests flock over who will be the "Fourth of July Cornhole Champion."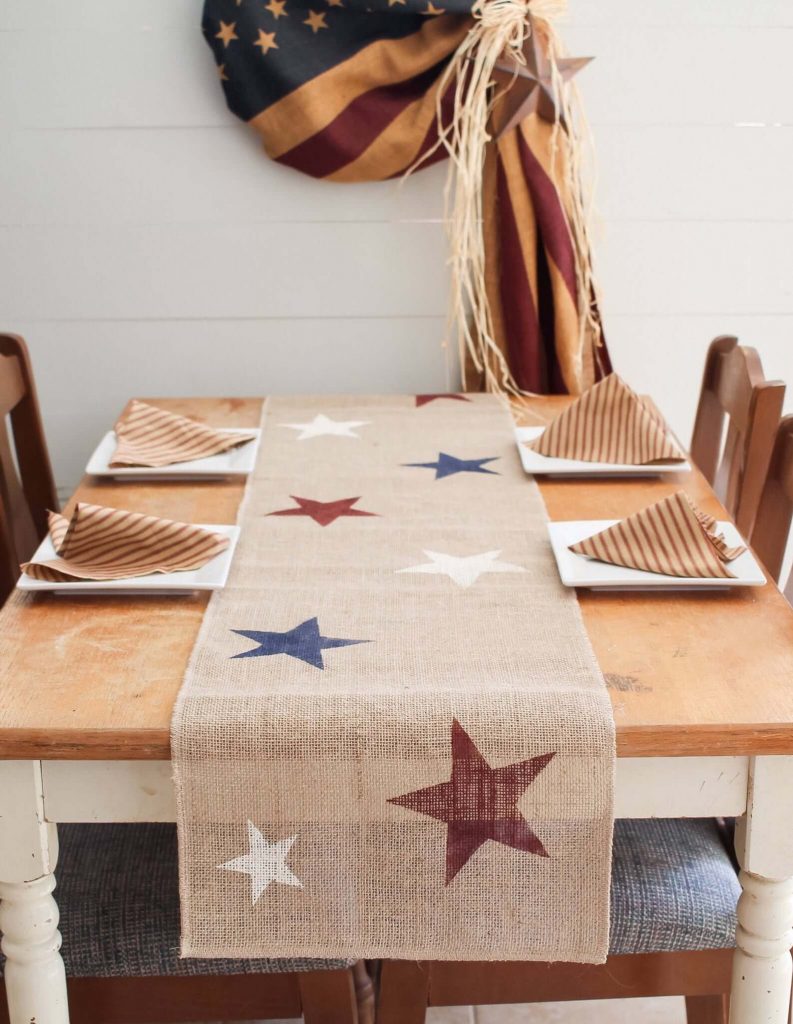 A starry masterpiece, this burlap table runner is sure to be the highlight of your Fourth of July feast. Lay it across the table, place some festive flower vases on top of it, and your guests are sure to be wowed by this patriotic display.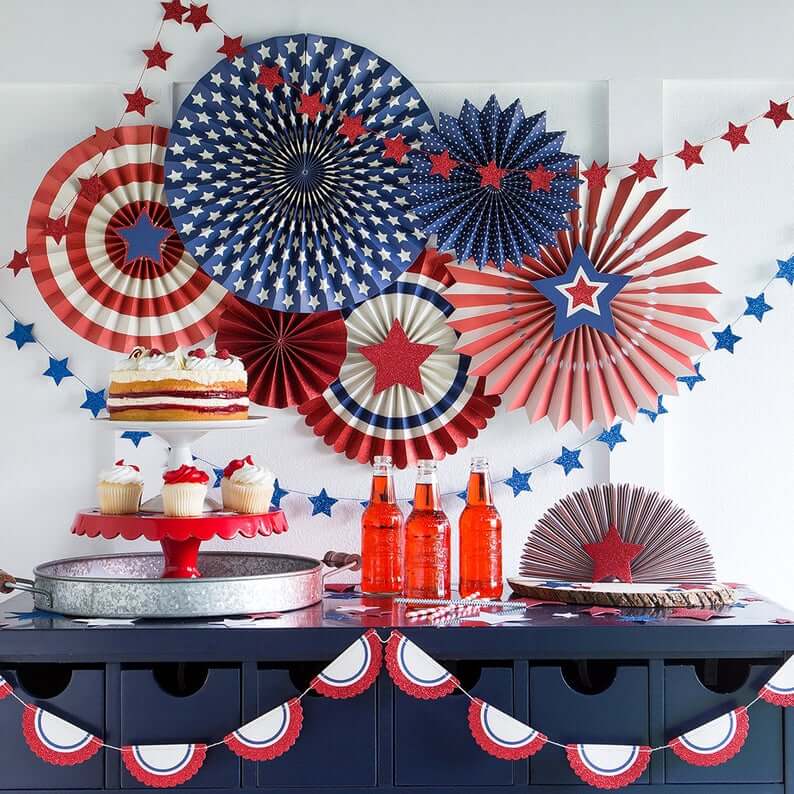 These patriotic pinwheels are sure to bring a pop to any Fourth of July bash. Style them with a festive garland and some glitter stars for an extra stylish backdrop guaranteed to leave their jaws on the floor.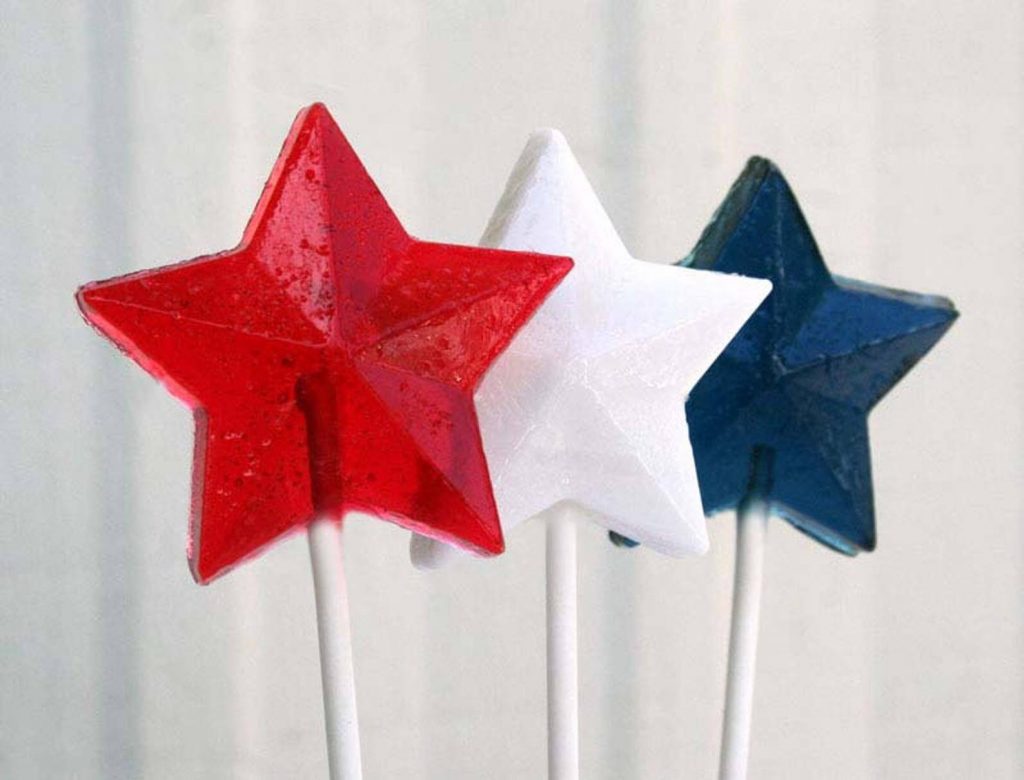 Sweet treats that can't be beat! These colonial candies are absolutely darling, and will bring a fizzling bang to any event. Try arranging them in a vase or in a Fourth of July piñata to really bring some excitement to your party!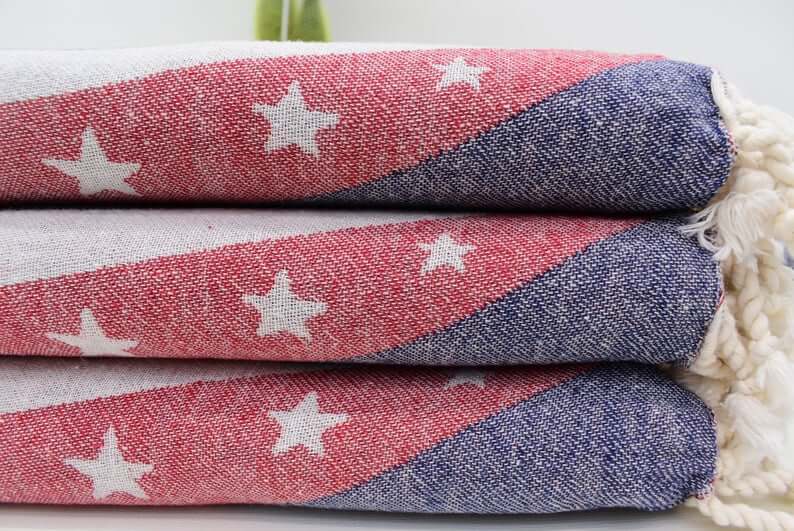 Need a party favor that is guaranteed to dazzle? These American Flag towels are sure to show off your patriotic side (and cozy enough to cuddle up in during the fireworks). Once the Fourth of July festivities are over, be prepared for a shower of complements, because these towels are truly the icing on the cake!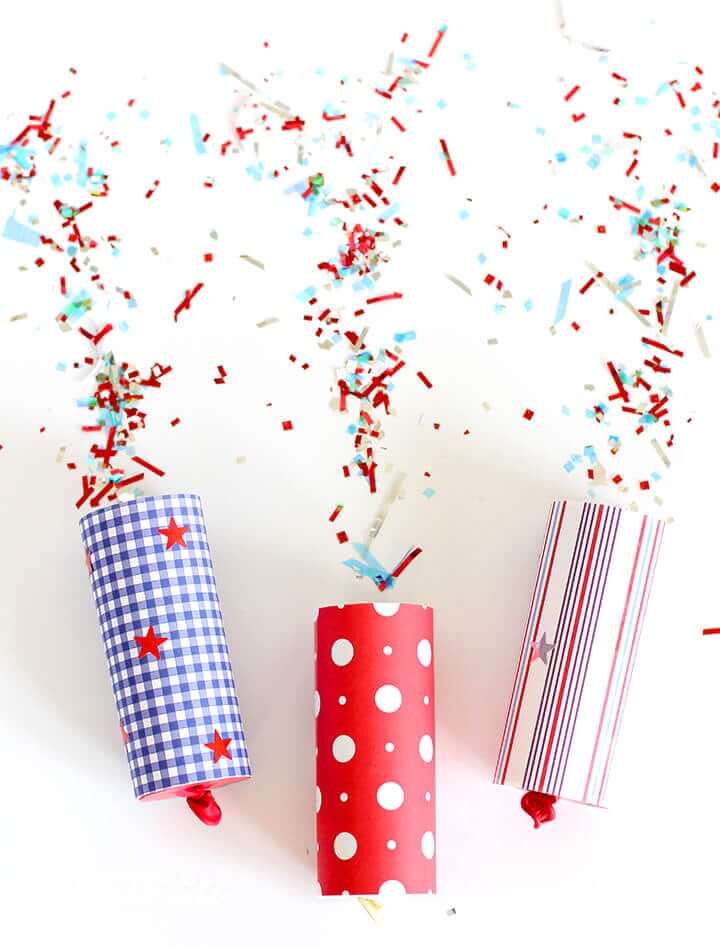 Bonus! With these DIY confetti poppers your Fourth of July party will be popping with red, white, and blue in no time! Simply tie half of a balloon around a toilet paper roll, wrap it in festive construction paper, fill it with confetti, and voila: a confetti popper to usher in the holiday.
---
Of course, don't forget to follow us on Instagram, Facebook and Pinterest to get your daily dose of farmhouse inspiration