Modern Farmhouse Architecture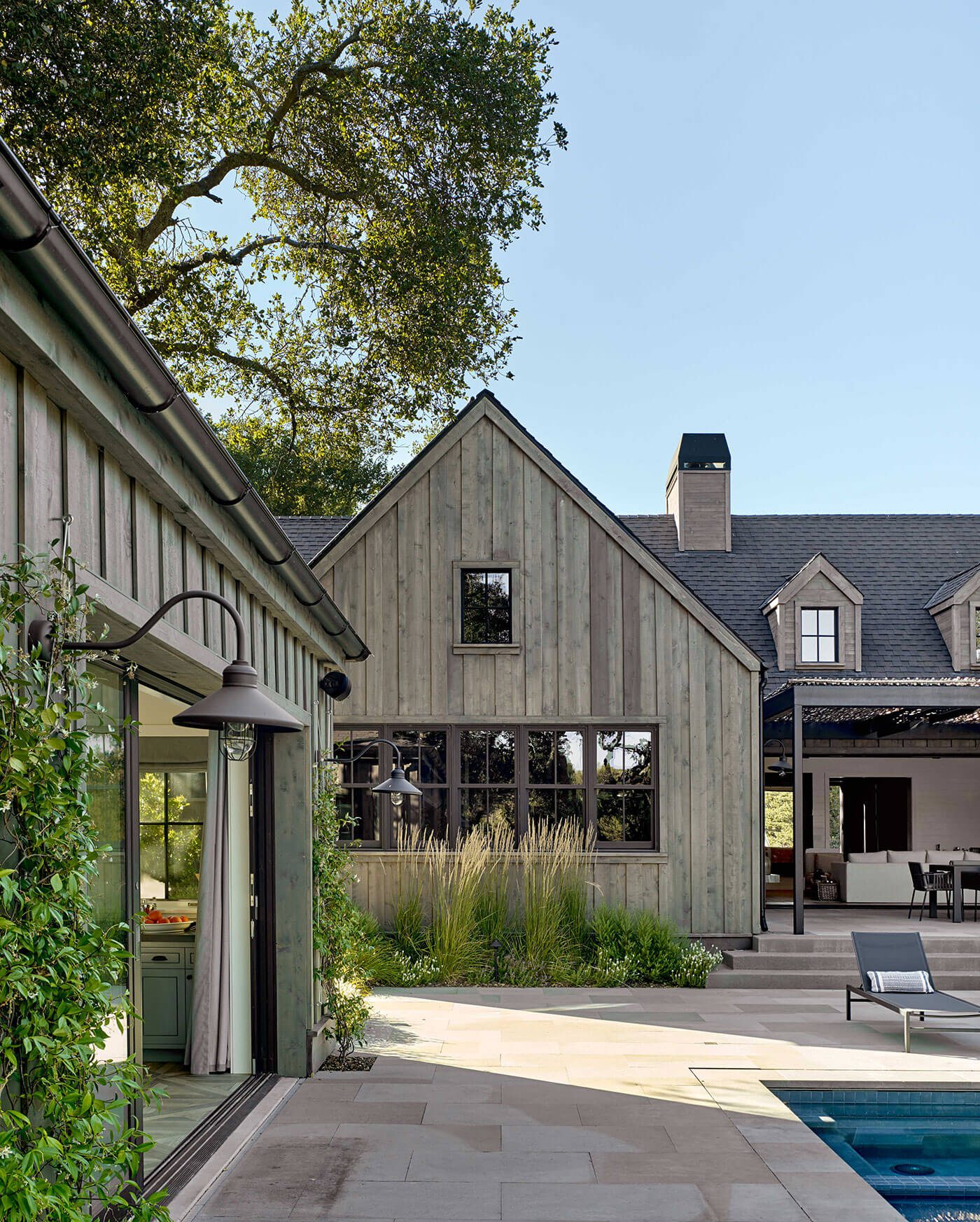 Photograph by Cesar Rubio
The modern farmhouse is a 21st-century take on the traditional farmhouse style that has stood the test of time in America for the last 200 years. Key to this style twist is modern farmhouse architecture, which is the bones of the home. Here are some of its essential elements.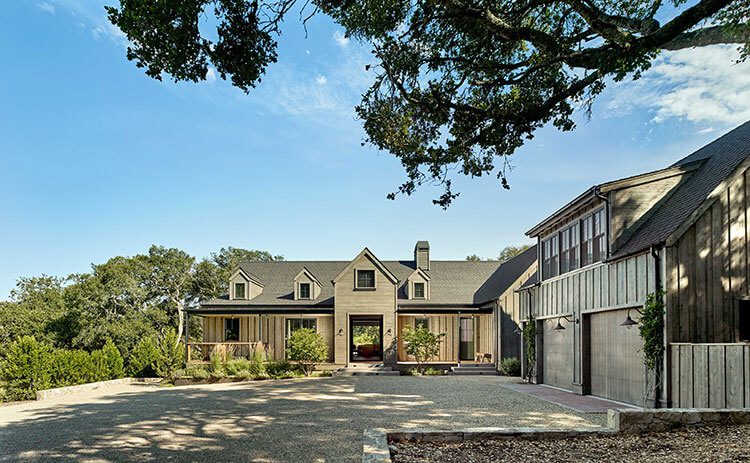 Clean Lines
The lines in the farmhouse are mostly straight. This translates to a clean style, from the roofline and exterior features to doorways, staircase railings and cabinets.
For an exterior with modern farmhouse architecture, choose gables, which have triangular rooflines that provide straight (clean) lines. You can also choose wall paneling both inside and out that has straight lines, from the classic farmhouse shiplap and board and batten inside to clapboard for the exterior siding.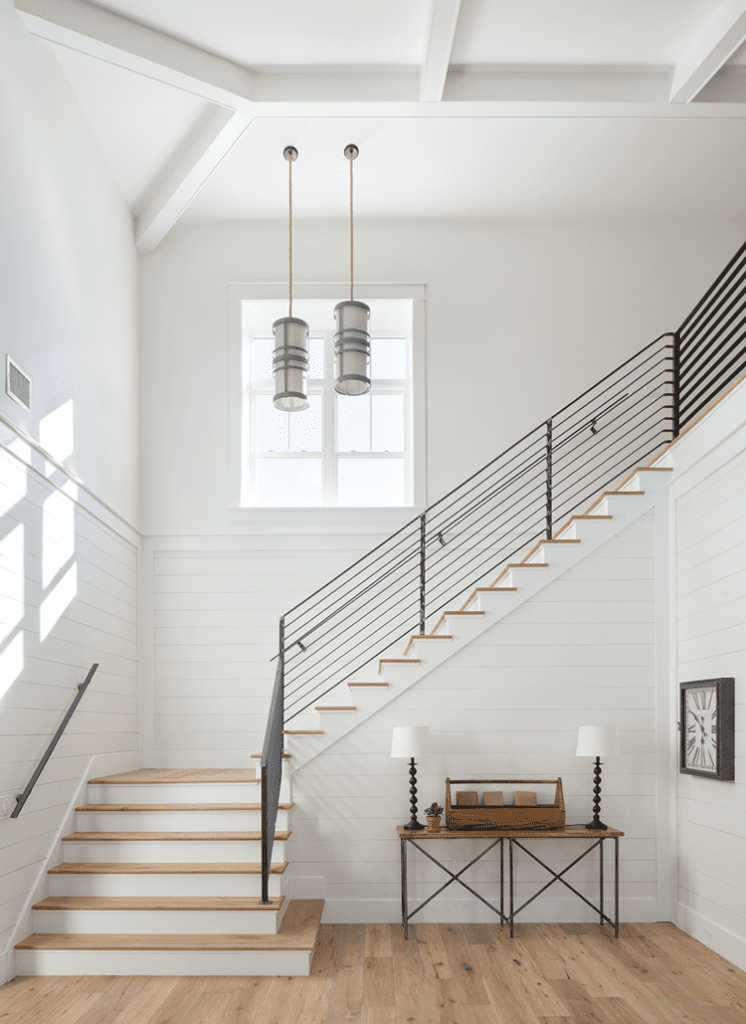 Rustic Wood
Wood is a staple of any type of farmhouse style, but in modern farmhouse architecture, wood is key. Use it as flooring, but also put it in the ceiling as exposed wood beams, on cabinet fronts or as a reclaimed wood accent. Just remember to keep the feel clean and crisp.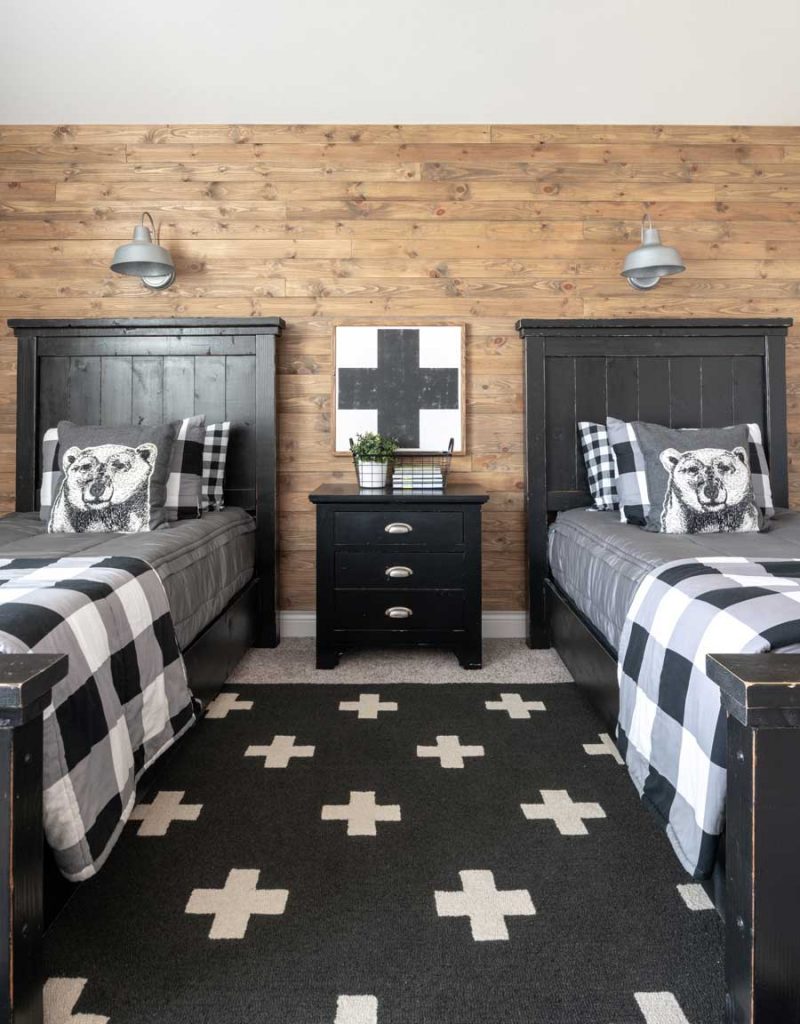 Black Metal
Black metal—particularly with a matte finish—is a favorite of modern farmhouse architecture. This includes elements like window frames, faucets, door knobs and other hardware. You can even add black metal through furniture like Windsor dining chairs, kitchen barstools or a bench in the entryway.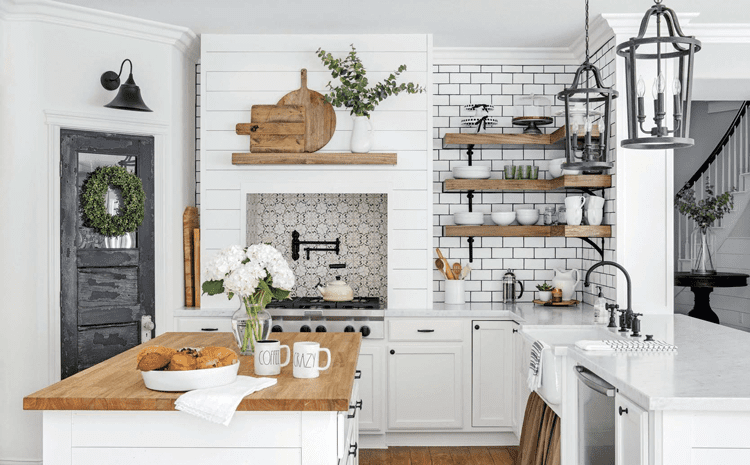 Subtle Color Palettes
There's not a lot of bright color in modern farmhouse architecture. There's nothing wrong with color, of course! But if you want a lot of color, you'll see it more often in the farm cottage or with vintage farmhouse style.
Instead, modern farmhouse architecture relies on high-contrast, yet neutral, colors. Black and white is a common color scheme in this type of architecture—for example, a white farmhouse exterior with black metal window frames. Or white Shaker cabinets with black metal drawer pulls and door knobs. You'll also see a lot of patterned tiles with high-contrast colors.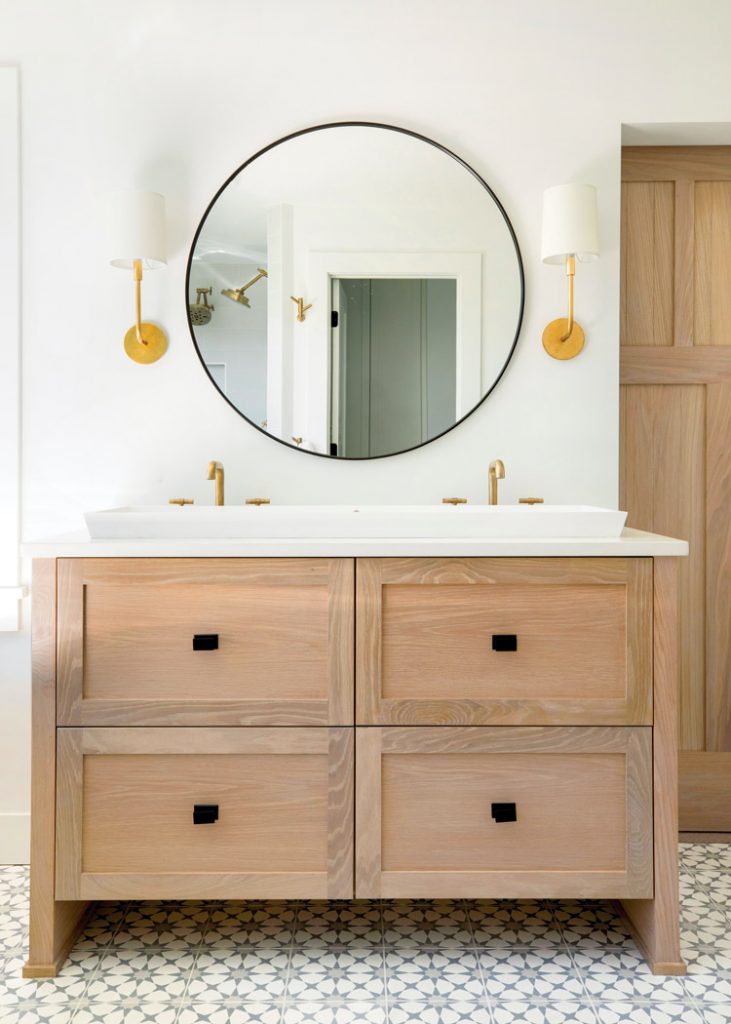 Industrial Accents
Modern farmhouse architecture has a lot of overlaps with the urban, rustic feel of industrial farmhouse style. Black metal and rustic wood are also characteristic of the urban industrial farmhouse.
When it comes to architecture, add elements like industrial lighting, exposed wood ceiling beams and open bathroom vanities. Gold accents also pair well with the black metal in these elements (like the bathroom above, which has a black mirror and cabinet hardware with gold wall sconces and sink fixtures). Exposed brick is also a good material choice to match modern farmhouse architecture.
---
Love this look? Check out the essentials of modern farmhouse style! Of course, don't forget to follow us on Instagram, Facebook and Pinterest to get your daily dose of farmhouse inspiration!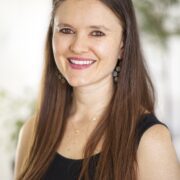 Victoria Van Vlear
Victoria is the editorial director of American Farmhouse Style. She shapes the editorial direction of the brand, both through the physical magazine and digitally on the brand's website and social media platforms. As a home décor enthusiast and DIYer herself, she knows what a little paint and patience can do for a room! Victoria is also a wife and mom to three little ones: two on earth and one in heaven. With any (not so spare) time, she devours book and dabbles in fiction writing. You can follow her on Instagram @victoriavanvlear