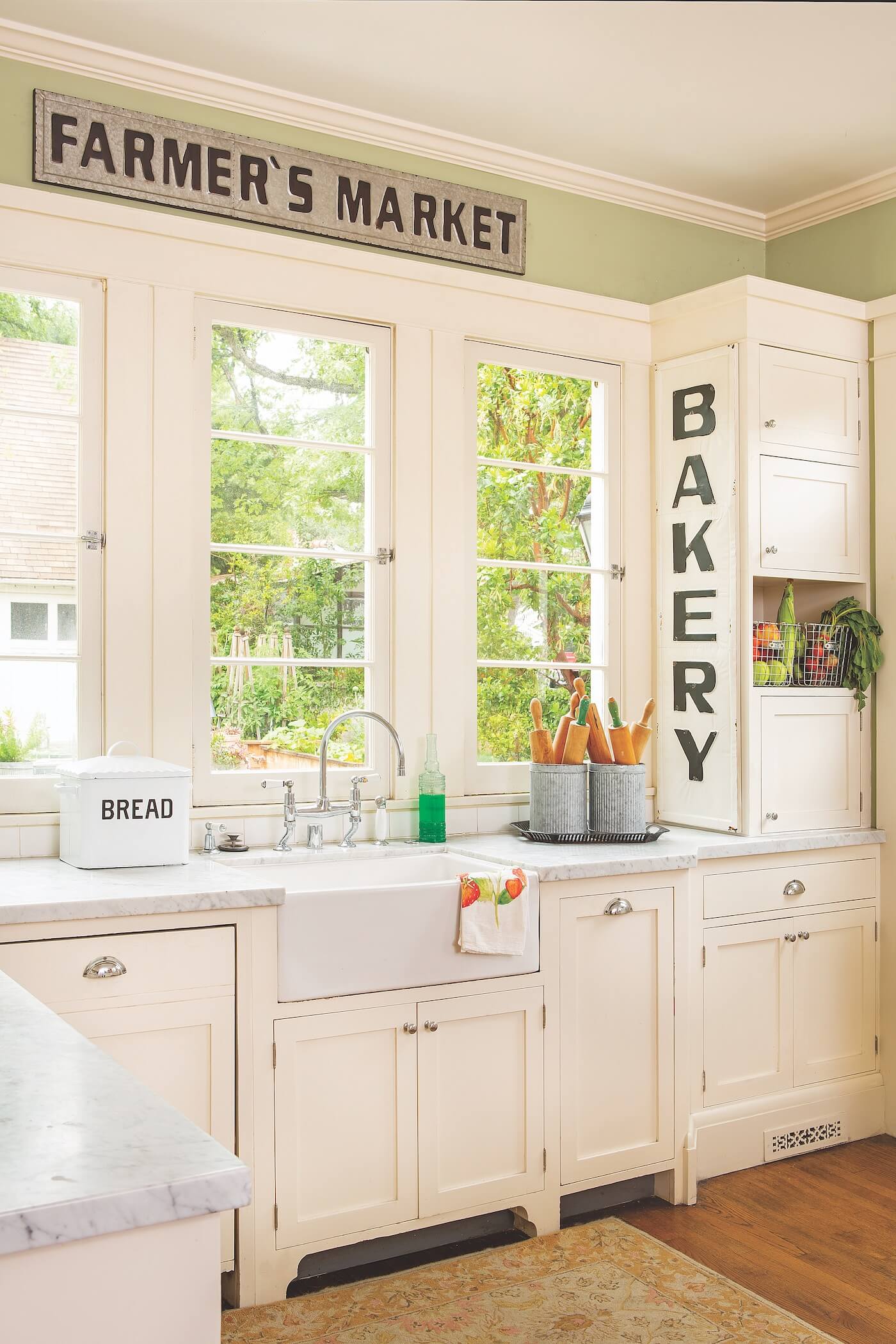 Photograph by Bret Gum, home of Leslie Saeta
Shaker style is known for its straight and clean lines and simple designs. The Shakers were a religious group active during the late 1700s who lived a minimalist lifestyle. After 150 years later, the style is more popular than ever before.
The Shakers were part of a community and lived in dwelling houses, which had a rectangular design and no ornamentation. The furniture was just as uncomplicated. The Shaker style is reminiscent of Amish furniture or the Greek Revival period.
Because the design is minimalistic, it is fairly easy to incorporate these pieces into modern homes. Here are some tips for embracing the timeless principles of Shaker design in your own decorating.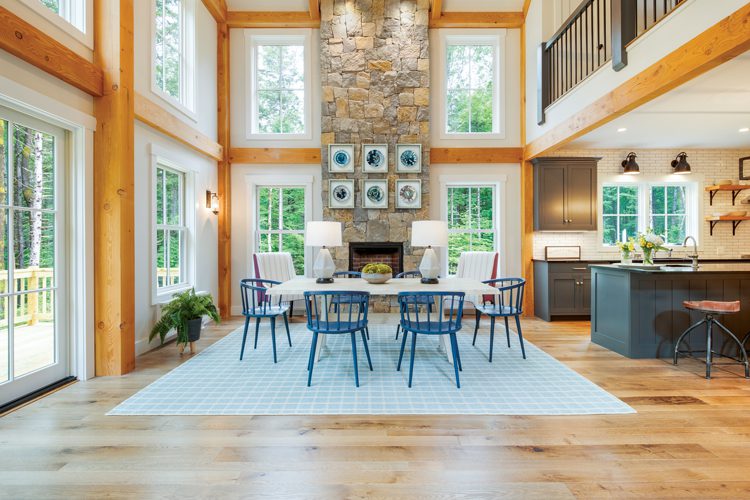 Embrace Open Space
Because the Shakers lived in a community with women in one dwelling, men in another and children housed elsewhere, they also created buildings with free-flowing floor plans. Whether you knock down a wall or two or you build a home with an open floor plan from the beginning, you can reflect the style by not putting up walls or closing off too many rooms. Common living spaces should be clear and have a good flow from room to room.
Use Natural Wood
At the time the Shakers lived, there wasn't easy access to synthetic materials like we have today. Thus, the Shakers had wood floors and wood furniture. When it comes to your furniture, stain it rather than paint it. Go for real wood for your floors and furniture that has a matte finish or a clean stain. You'll be able to maintain a homey but polished design—materials with a bright sheen will look unnatural against a backdrop of natural wood.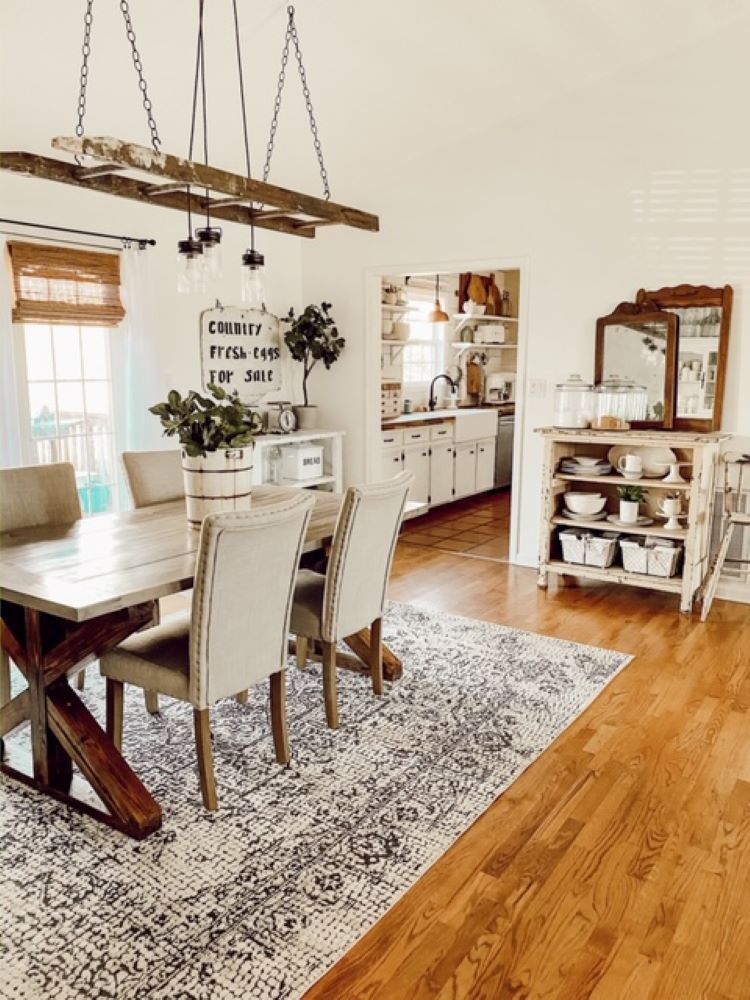 Choose a Basic Color Palette
When the Shakers did add color to their furniture or textiles, they did so within a very simple and limited range of colors. Some of the hues they used included red, blue and a deep yellow. Their paint was matte without high gloss, so stick to paints that aren't glossy. To replicate the style, choose a color palette and stick with it.
Customize Pieces
When it came to furniture, the Shakers typically customized each piece for the person who would be using it. If you want to embrace the principles of Shaker style, find furniture that fits each person's role in the family or fits their personality traits. Buy a few custom pieces for each person in your family. Maybe the nursery could have a custom rocking chair or a home office could be furnished with a fine wood desk. The sect also modified items as necessary for the aging and those with disabilities. In true Shaker spirit, seek out individuals who make wood furniture and commission a custom piece.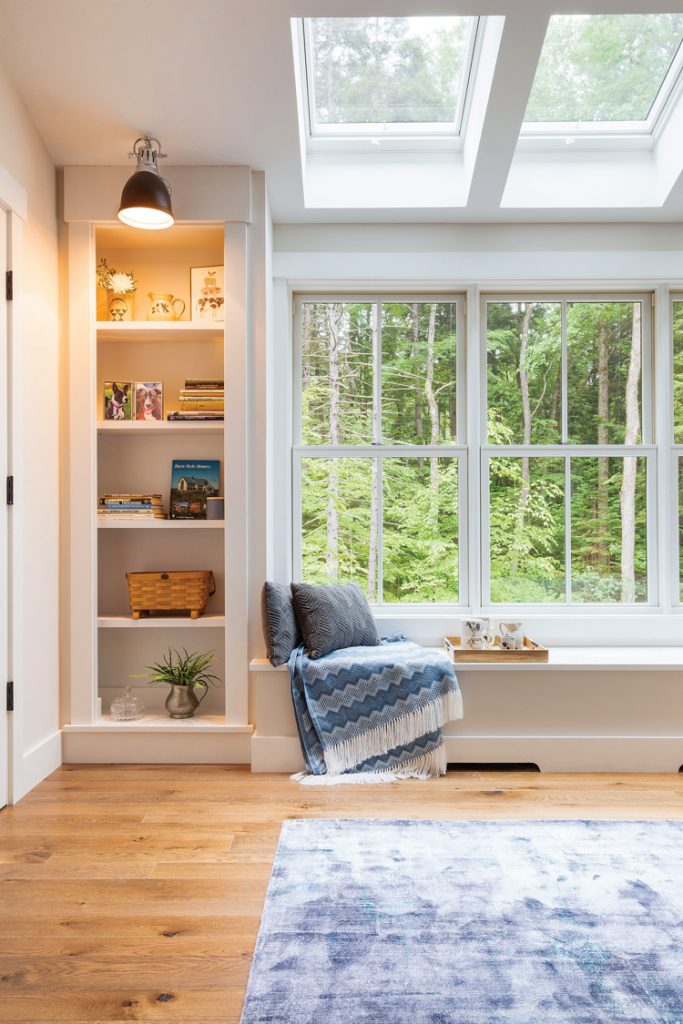 Leave Open Space
The Shakers lived a straightforward life. There was no room for things that weren't an absolute necessity. You can copy their style by keeping furnishings and knick-knacks to a minimum. Look for ways to declutter and organize your home so that everything has a place and a purpose. Or repurpose unused rooms, like an unused dining room.
Stick With Simple Cabinets
A few modern cabinetmakers choose to copy the style of Shaker cabinets by keeping the doors and hardware simple and basic. A whitewash or natural finish gives them the same look as what you'd see in an authentic Shaker dwelling.
Hang a Peg Rack
One key principle of Shaker design was the widespread use of peg racks. The Shakers used them to hang posts and pans, coats, clothing and so on. The Shakers would even use peg racks to get unused chairs off the floor and open up space in their dwellings when they weren't having a meeting. Think of as many opportunities as you can for achieving open floor space and use hanging racks to get things up and out of the way.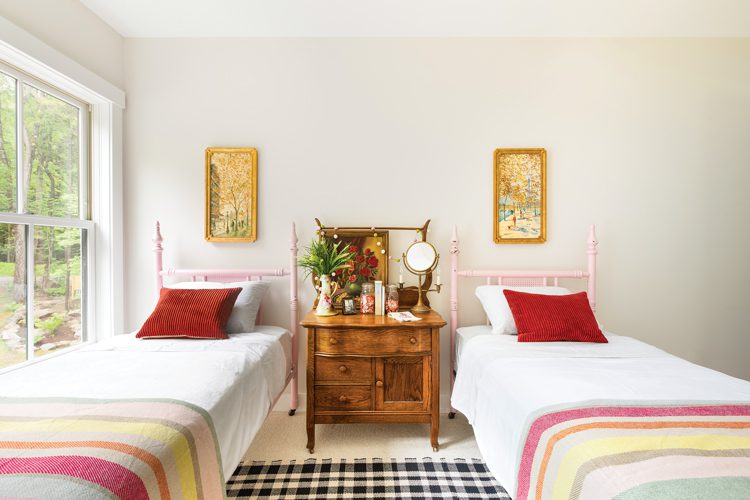 Prioritize Function
One of the elements that mattered most to the Shakers was how an item functioned. The purpose of the furniture was far more important than the design. Whenever you're looking at a new piece to put in your own home, think about the utility of it. Can it be used for multiple purposes? While the design of the furnishing does matter, you should first look at the way the item works with your life and whether it fills a real need. You may even consider a functional remodel. Discover ways to DIY a room layout design.
'Tis a Gift to Be Simple
One of the songs the Shakers sang often was called, "'Tis a Gift to Be Simple." Their lifestyle and decorating followed that philosophy. If you want to embrace the Shaker look, you can do so by keeping your decorating as basic as possible. Add only the elements you adore and get rid of anything that isn't necessary.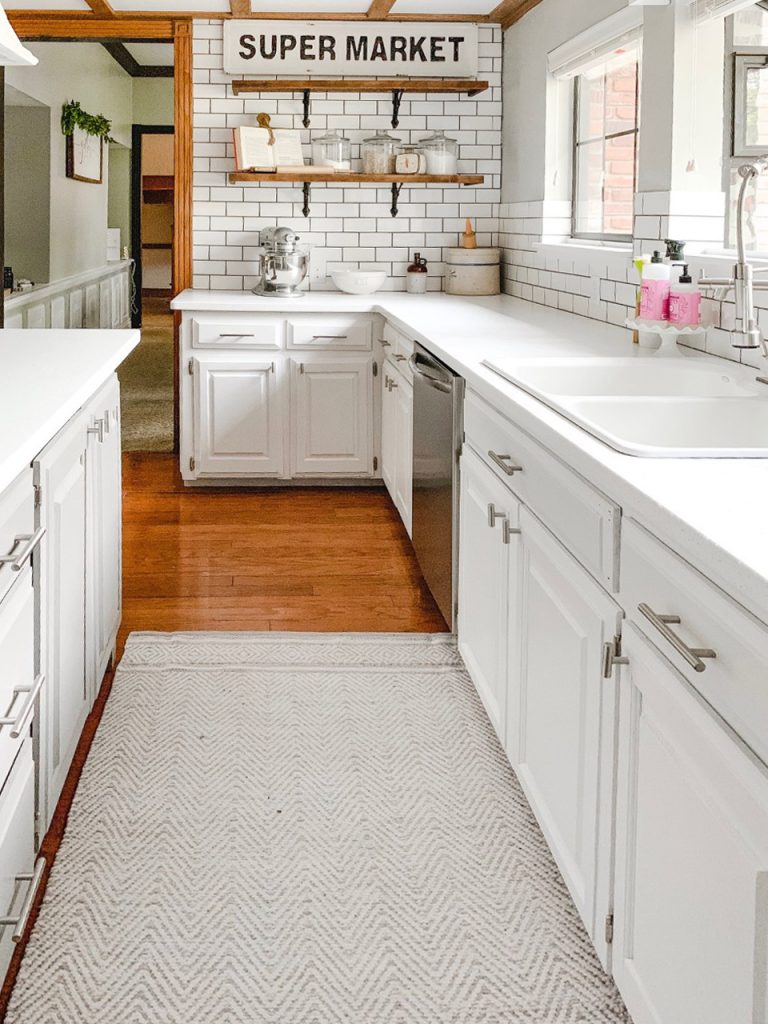 ---
Ready to revitalize a room in time for spring? Check out our tips for a room refresh! Of course, don't forget to follow us on Instagram, Facebook and Pinterest to get your daily dose of farmhouse inspiration!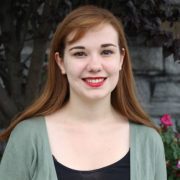 Holly Welles
Holly Welles is a home & garden writer and the editor behind The Estate Update. Her work is published in Today's Homeowner, Apartment Guide and other online magazines.