A Modern California Farmhouse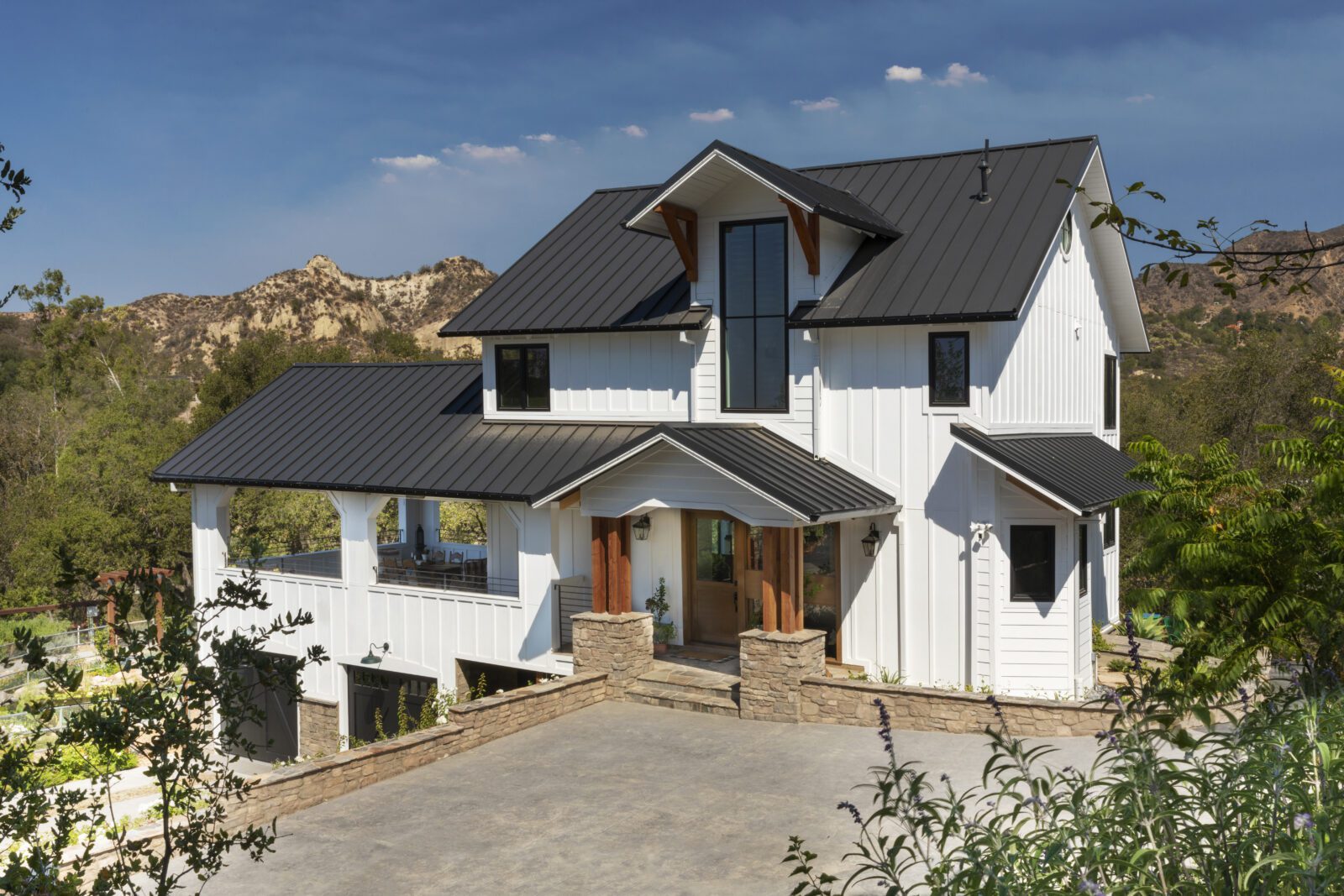 Discover how this home became the perfect farmhouse.
A farmhouse doesn't have to be centuries old! New farmhouses are everywhere, like this modern California farmhouse that had portions of the original home demolished and rebuilt. This was not only to refresh the older abode but to ensure that the resulting home met California land regulations. After a year of construction and with the help of Olga Dean, principal designer and owner at Olga Dean Interior Design, the final house went from a dated residence to a modern and functional California farmhouse.
The original house was built in the 1970s and had no heating or AC. But it had beautiful tall ceilings, and it was in a lovely region of Southern California called 'Trabuco Canyon.' However, the house also came with what amounted to "a super funky exterior," says Olga. At first, it seemed like demolishing the home in total was the best solution to construct a dream home.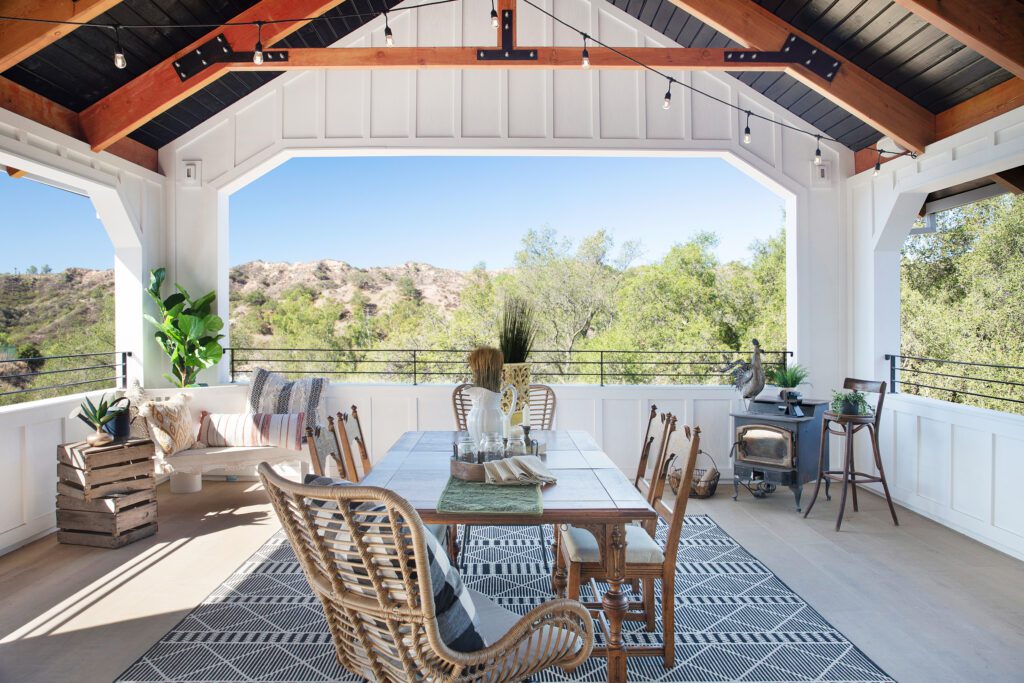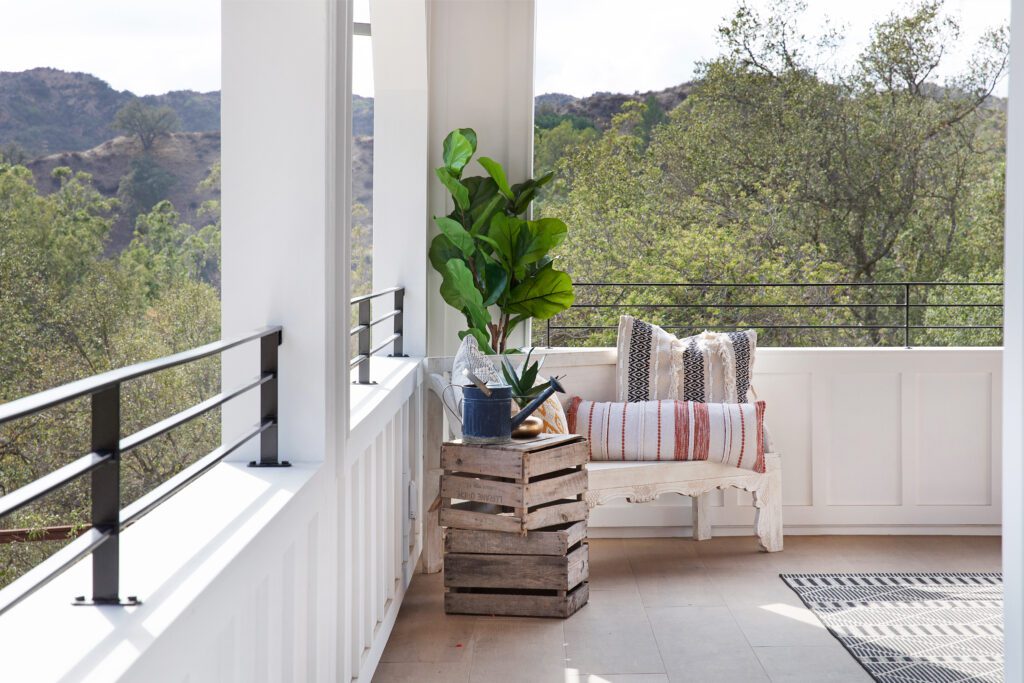 Remodeling Rules
But the homeowners, Mike and Norma Flood, opted instead to remodel the existing residence. That's because demolishing the home and building from the ground up would have required making significant concessions with their land, says Olga. "However, remodeling was by no means a simplified process," she says. The team, which included builder Jason Adams, President of Streamline Construction Company, took portions of the home down to the studs.
Also Read: How to Create a Remodel Budget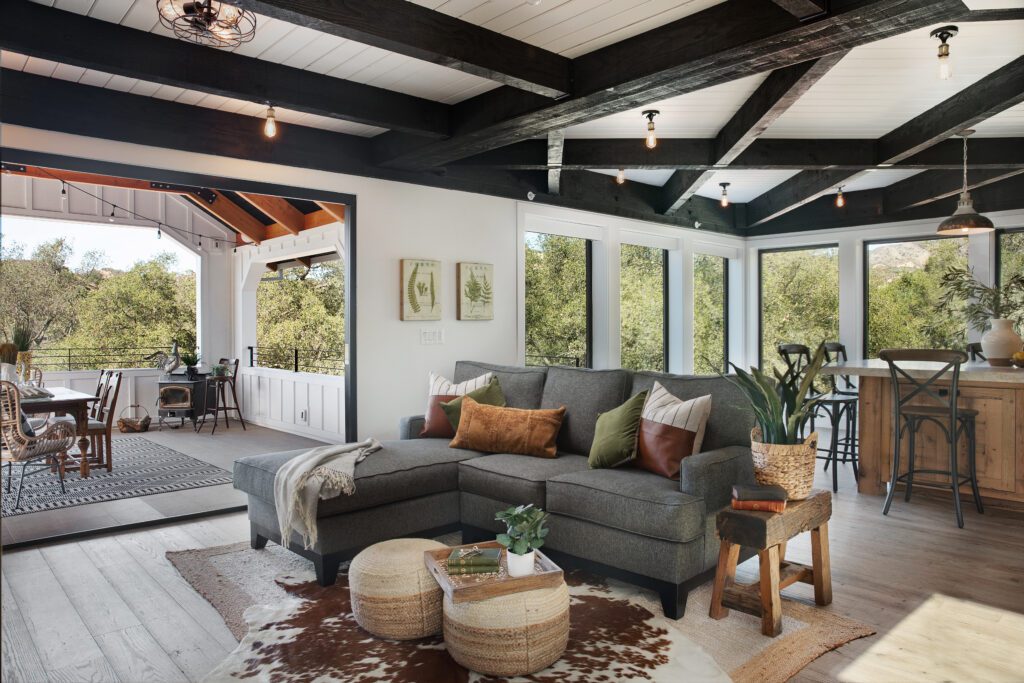 The project took several years to get off the ground. They had to deal with land use regulations from the city, as well as the local Orange County fire authorities. Doing this ensured every aspect of the residence met with fire protections. "The home required complete demolition where allowed," Olga says. During construction, they demolished the third floor and rebuilt it with high ceilings and new energy efficient, large picture windows. They also took the second floor and basement down to the studs, reconfigured and updated everything, while still maintaining the required 8' ceilings.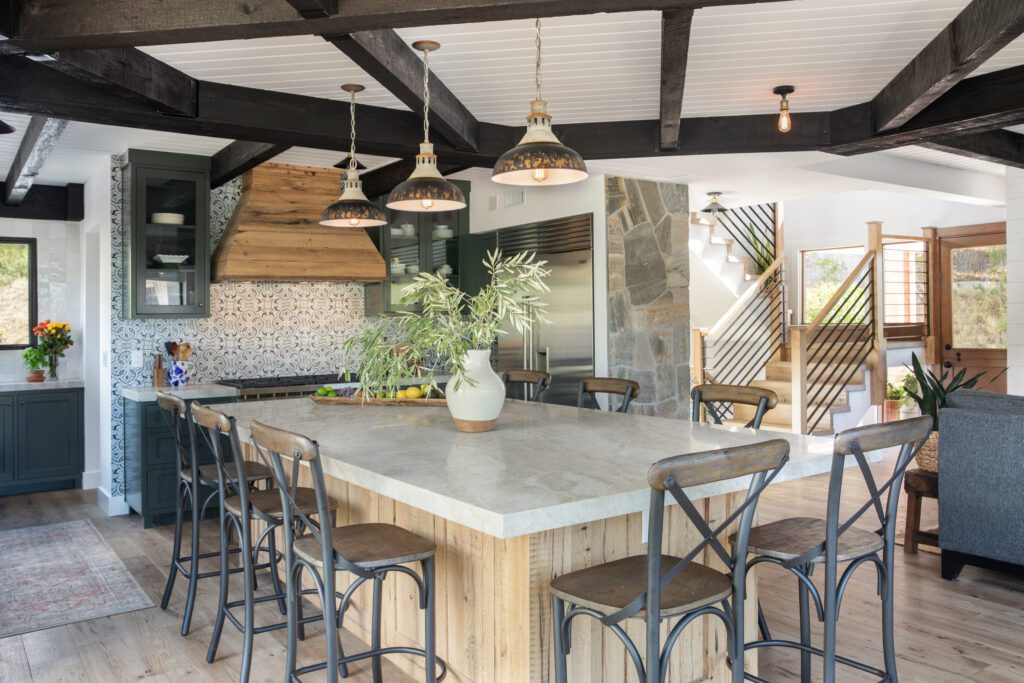 Also Read: DIY Kitchen Remodel Tips
Modern Farmhouse
To make this modern California farmhouse, Olga and the construction team also redid the exterior. "The exterior of the home was given a completely new look, erasing any remnants of the previously existing odd-looking architecture," she says. Now, the new exterior design feels much more modern farmhouse.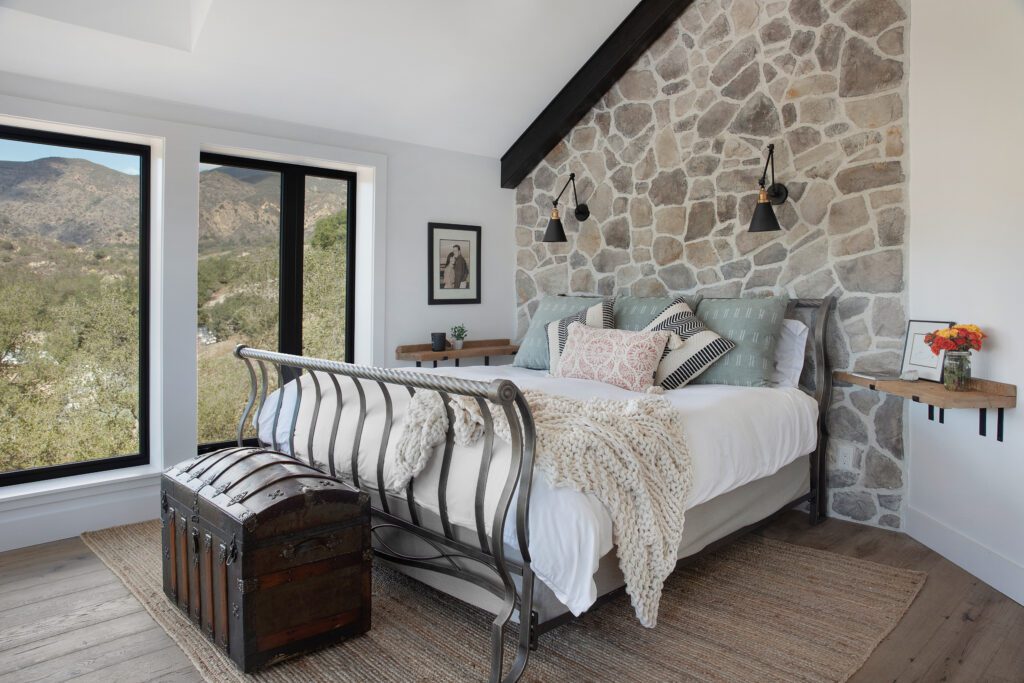 Inside the home, its farmhouse style feels cohesive and welcoming. "The goal was to blend the best of vintage-inspired farmhouse with fresh, timeless contemporary flair," Olga says. The team added in "many large and tall windows to take advantage of the rolling hills view," she says. They also added vintage reclaimed oak flooring, rustic shiplap, bare bulb lighting through the main floor and other areas, and a black and white palette with color accents like green.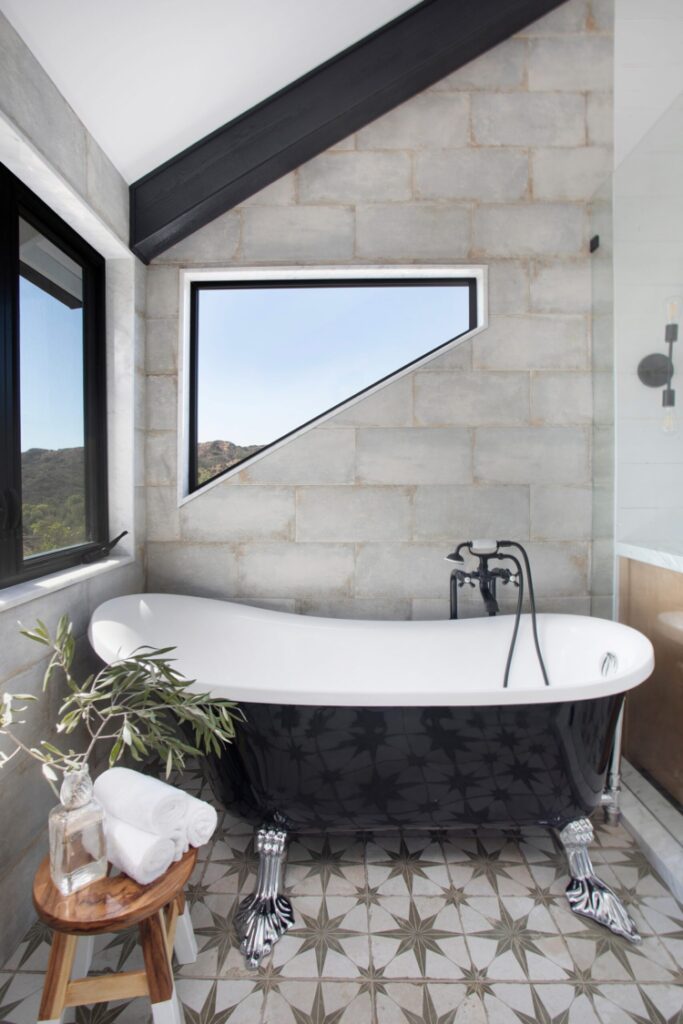 Also Read: Modern Farmhouse California Retreat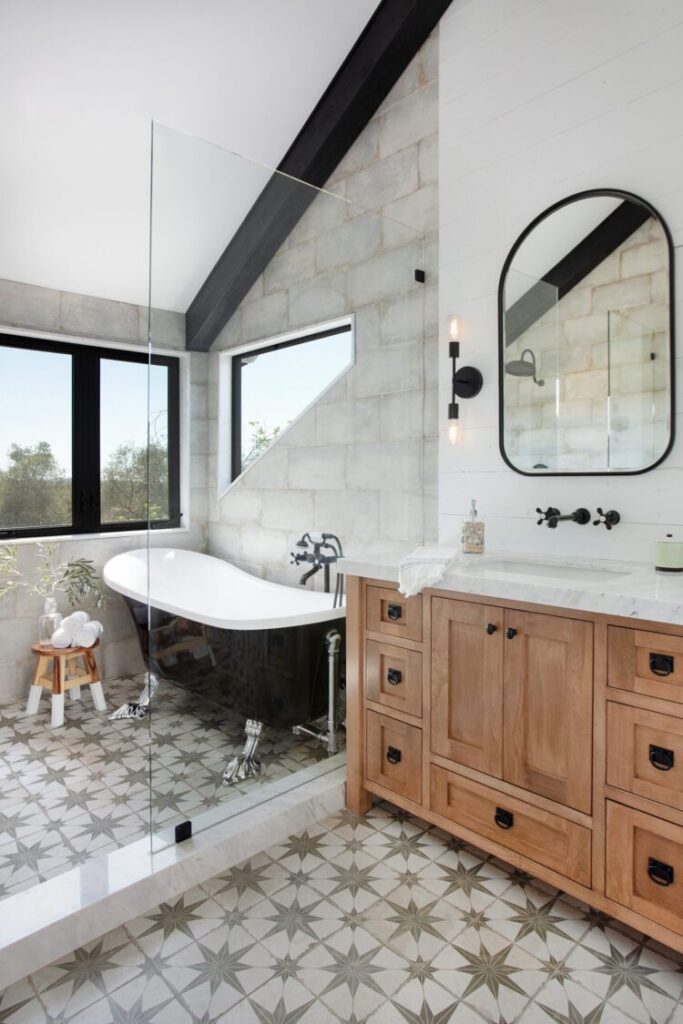 All of this points to a modern California farmhouse look that the owners realized they loved. "While farmhouse style was not necessarily the Floods' initial home design goal, the final interior and exterior design outcomes undeniably spelled out 'farmhouse style,' which they quickly embraced and now wouldn't trade for anything."
---
Ready to see more dream farmhouses? Check out this Georgia dream home! Of course, don't forget to follow us on Instagram, Facebook and Pinterest for your daily dose of farmhouse inspiration!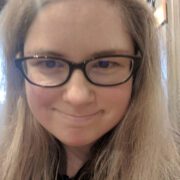 Michelle Mastro
Michelle Mastro is a freelance writer and editor. She covers lifestyle, parenting, travel, food, and health/wellness topics for magazines (and their websites). She especially loves writing about homes and has a deep affection for farmhouses of all kinds. She is currently based in the Midwest but loves to travel as much as she can. You can follow her on Twitter, LinkedIn, and Instagram.