How to Create a Remodel Budget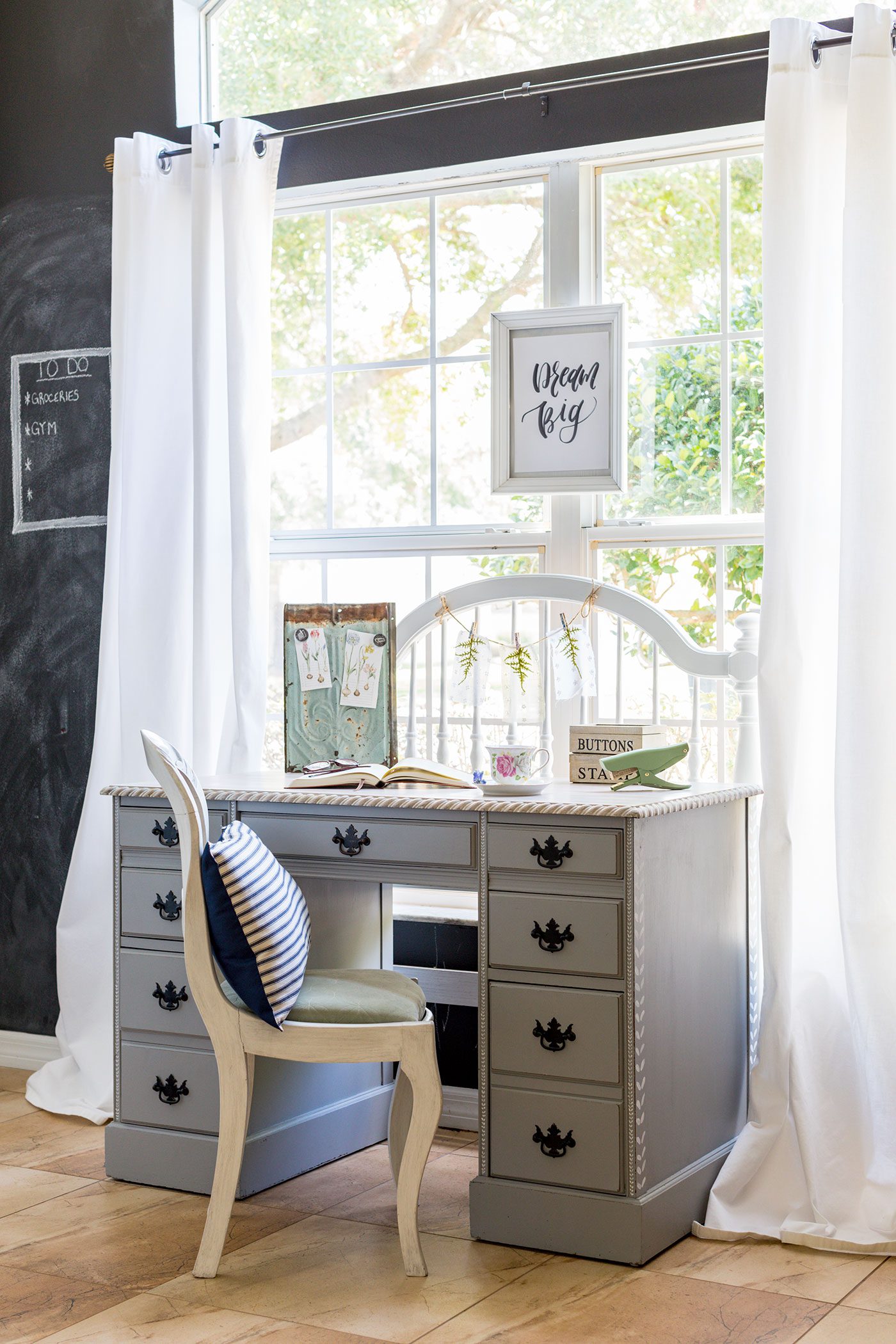 Image by Jessie Preza; home of Desiree Guy
The fun part of any room refresh, remodel or renovation is creating a room vision and gathering inspiration. The not-so-fun parts are deciding on layout and creating a remodel budget.
But your budget is essential for the success of your remodel! And it doesn't have to be as painful as it sounds. Rather than thinking about it as a restriction, think of it as a puzzle. Ready to get started? Here are our tips for creating your remodel budget.
Psst! This is the fourth step in our 7 Steps to Get Remodel Ready series. For the full email series and to get our free printables, sign up here!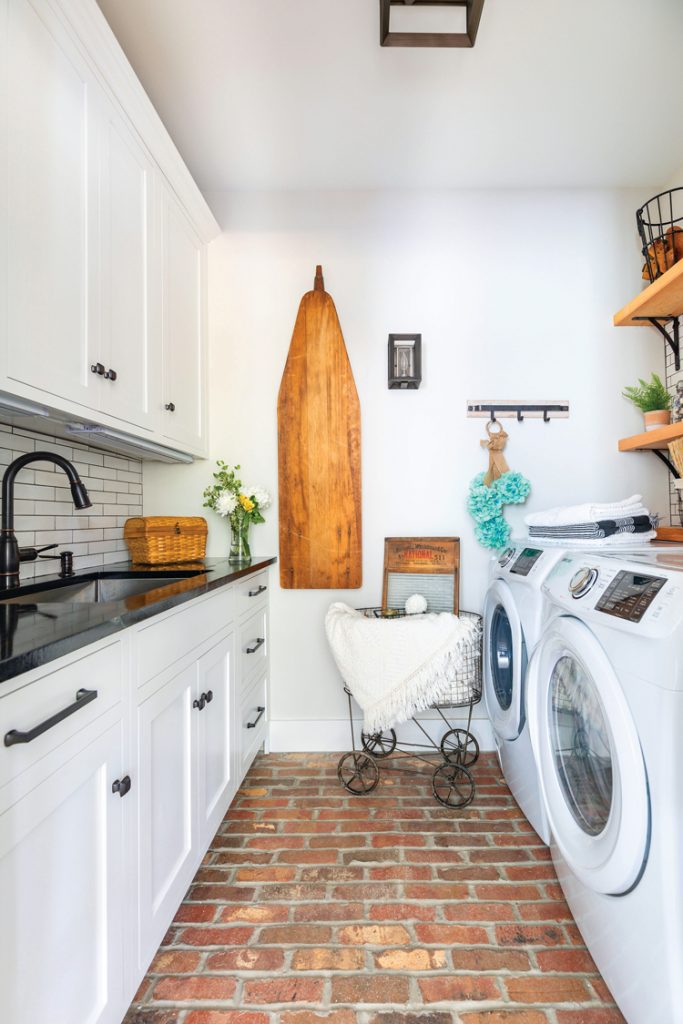 Decide on a Number
Some people go about a remodel by deciding what they want in the room, and then picking a dollar amount to match. This is not what we recommend.
We will never ever tell you to remodel past your budget. Whether that budget is large or small, it's wise to stay within it so you don't go into debt. No matter how pretty your design, that won't be worth it.
So instead, start with a number, and then see how the elements you want in the remodel will match. If there's a big gap between what you want and how much you can afford, you have two options: Either rework the room elements to match your budget, or hold off on the remodel until you've saved up.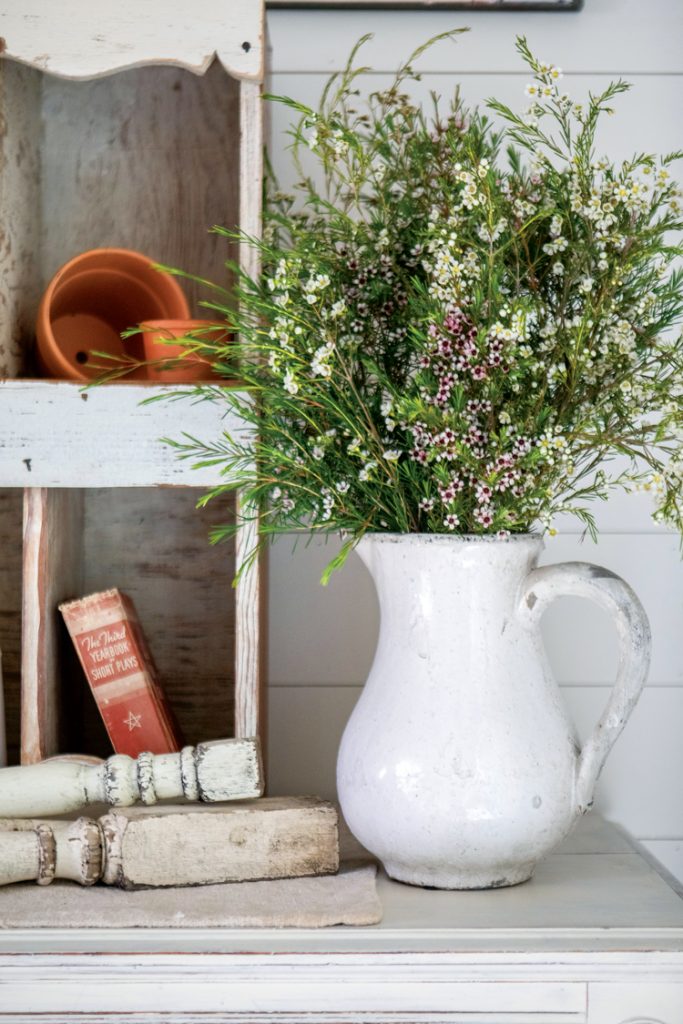 Subtract 10% From the Remodel Budget
Before you start looking at individual room elements, there's one more step you should take. Often, unexpected costs come up that you don't budget for, and when that happens, you have to find other ways to cut costs in order to cover what you didn't plan for.
So here's a safety net: Once you decide on a remodel budget for the project, subtract 10%. The resulting number is your new overall budget. That first 10% is for those extra and unexpected costs.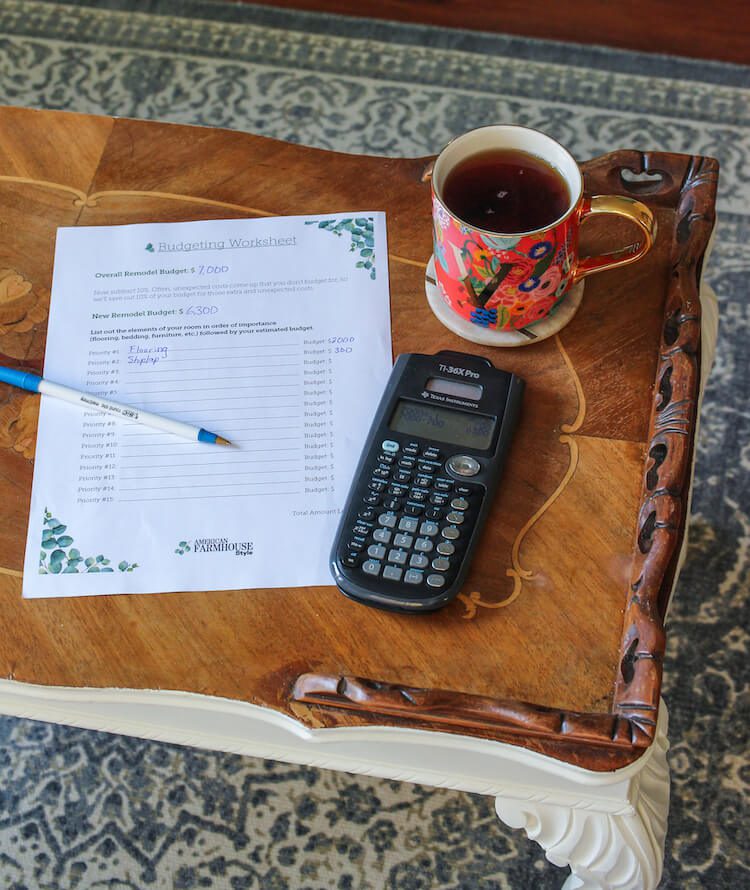 Play With the Numbers
Now it's time to start plugging in the elements you gathered in steps 1, 2 and 3 of your remodel plan. Here's the trick to budgeting for a room remodel: Start with the overall budget, and work your way down the list of items you'll need by priority. The goal is to reach $0 at the end, so you may need to modify how much you intend to spend on specific elements as you go. This is called a zero-dollar based budget.
---
Ready to get started? If you haven't already, head over and sign up for our 7 Steps to Get Remodel Ready series for a printable that will help you create your remodel budget! Of course, don't forget to follow us on Instagram, Facebook and Pinterest to get your daily dose of farmhouse inspiration!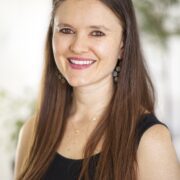 Victoria Van Vlear
Victoria is the editorial director of American Farmhouse Style. She shapes the editorial direction of the brand, both through the physical magazine and digitally on the brand's website and social media platforms. As a home décor enthusiast and DIYer herself, she knows what a little paint and patience can do for a room! Victoria is also a wife and mom to three little ones: two on earth and one in heaven. With any (not so spare) time, she devours book and dabbles in fiction writing. You can follow her on Instagram @victoriavanvlear