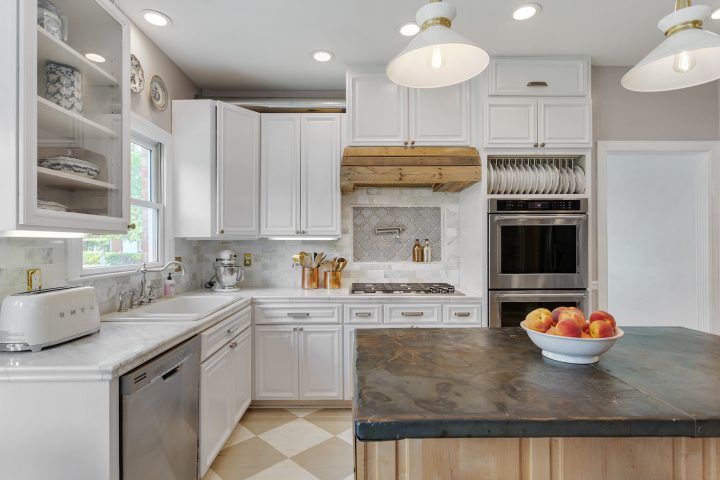 Photo by Jay Winter
Kitchens are the trickiest rooms to design. They're a mix of both style and function, and if you get it wrong, you'll really feel it. It's not fun to spend a lot of money on a kitchen, only to realize you don't like the trek from the fridge to the sink or from the pantry cabinet to the nearest counter. If you're wanting to plan a DIY kitchen remodel from scratch, here are a few things to consider.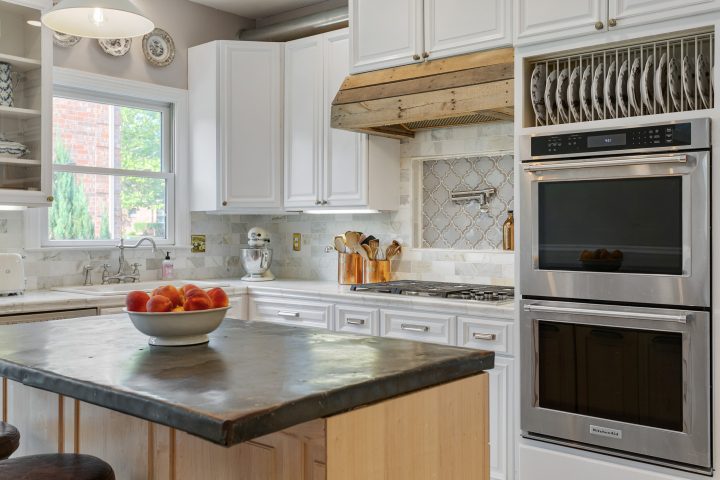 What's Your DIY Kitchen Remodel Budget?
Figuring out an approximate budget is helpful in the beginning. Ultimately, what your DIY Kitchen Remodel costs will depend on how much construction is involved and the quality of finishes you choose. If you're hiring a professional to help you, they'll give you a realistic idea of costs. If you're DIYing it, you'll need to figure this out yourself.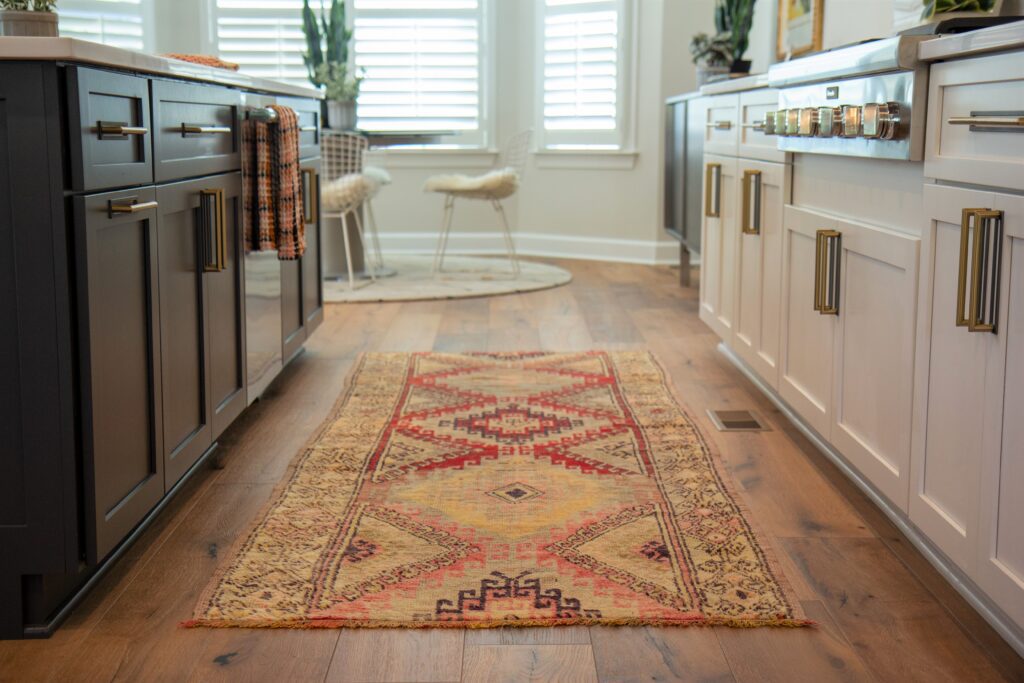 Function First, Then Style
First, identify any functional issues with your kitchen. This will help you figure out if you're keeping the footprint or changing it. Make a list of the things you'd like to change. If you could redo the layout however you want, what would you change? Where would you put the sink? Do you wish the fridge were somewhere else? Is the stovetop on the island and you worry about your kids catching on fire when they sit there?
Once you figure out your core needs, you can start figuring out what you'd like your DIY kitchen remodel to look like. If you have a dream kitchen in mind, figure out specifically what you love about it. Be sure to include your favorite elements, but make sure it also works with the style of your decor and your actual house.
Choosing Cabinetry
If you're buying new cabinetry, buy the nicest you can afford. Cabinetry is a big deal, and it falls apart with regular use if you don't invest in good quality. Prepare for sticker shock, though. Good cabinetry isn't cheap.Reusing your existing cabinetry is a great option if it works for your design. Make sure it's in good shape, though. You don't want to invest in expensive countertops if your cabinets are made of sawdust and staples. You can also partially reuse your existing cabinets by replacing the uppers with open shelves.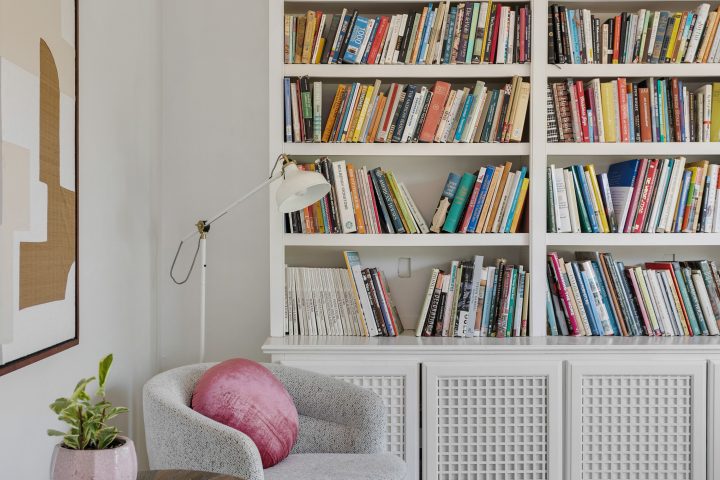 If the price of cabinetry scares you and you can't reuse what you have, look for used cabinetry at places like ReStore or Facebook Marketplace (or Craigslist, if you're brave). Or, it could be repurposing furniture from your house, finding items like buffets and armoires from antiques stores or flea markets.
Finally, if you have skills with a saw and a nail gun or know someone who does, you can build your own. I've seen some custom cabinetry that looks like it was DIYed and vice versa, so if it doesn't come out well, you can pretend you hired someone to do it and blame the results on them.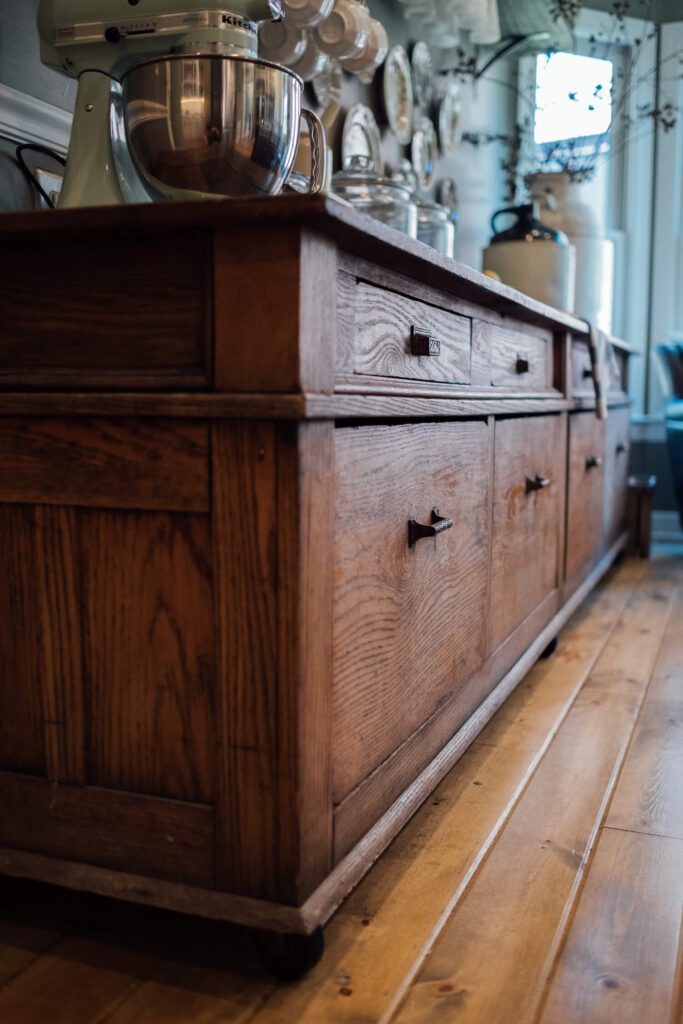 Tips for a Great DIY Kitchen Remodel
The key to creating a unique DIY kitchen remodel is to use materials creatively and make a space you love. It also needs to work for you. If you're a coffee enthusiast, treat yourself to a coffee bar. If you love to bake, create a baking zone that has all your baking tools handy. Think outside the box and organize your kitchen in a way that works for you. If you love pretty dishes, choose open shelves to display them. If your life includes a lot of sippy cups, dedicate a low drawer to them so that your tiny tot can get to them.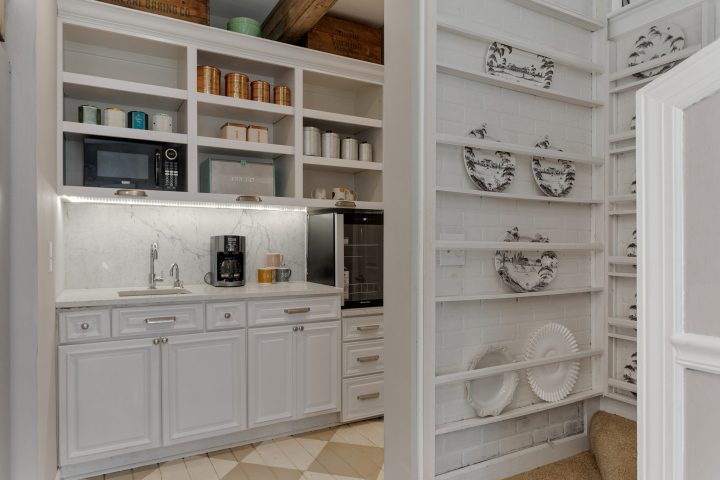 Don't Be Afraid to DIY
The "best" thing is to have a professionally-designed kitchen with high-end materials, but if that's not in the budget (and for most people, it's not), you have to get creative. I would personally rather do a DIY kitchen remodel than pay for a shiny-new but low-quality kitchen. Then, if you don't end up loving it, you don't have to live with it forever. This is also a handy trick if you're like me and can think of a million different kitchen styles you like. Heaven forbid you decide on the wrong one and are sad forever.Finally, be creative. If you DIY it, you'll likely save a lot of money and create something that doesn't have to live forever. Experiment with a fun cabinet color. After all, you can repaint them if you fall out of love with the color. Or pick a fun tile and plan to change it if your tastes change. Flexibility is one of the best things about DIYing a renovation. You didn't spend a fortune on it, so you don't have to worry about choosing something you know you'll love forever. That's a tall order.
---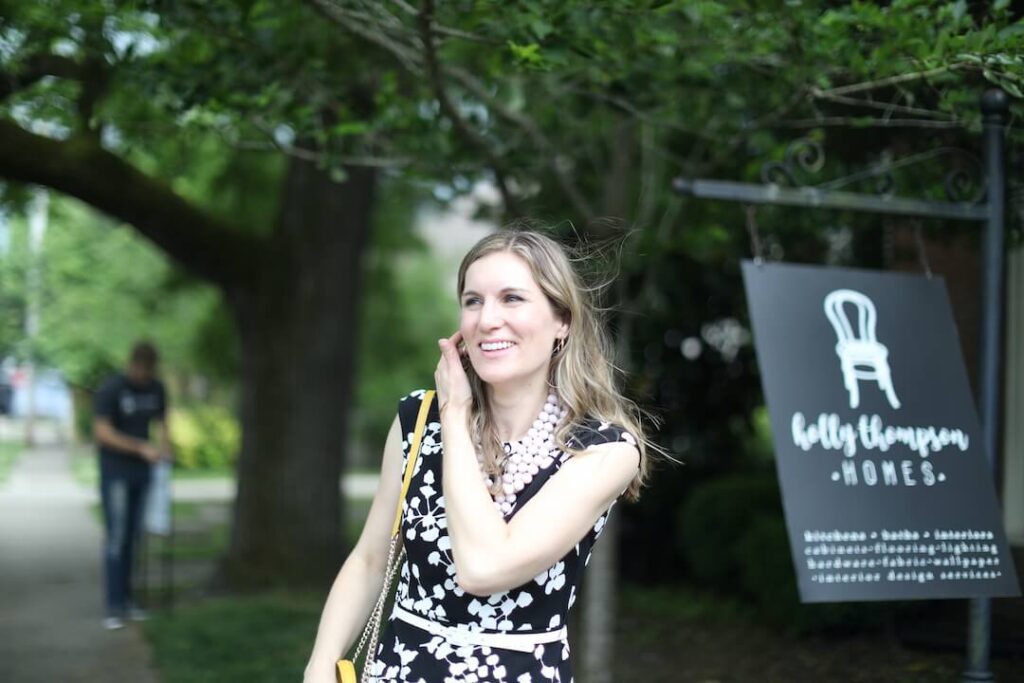 Holly Thompson is the lead interior designer at Holly Thompson Homes in Franklin, TN. She loves making houses the best version of themselves. She is married to Dave, who is a contractor, realtor, and often works as her project manager. They own a fixer upper in the country, plus three kids and three cats. In her free time, Holly is working on her master's degree in Interior Design and writes articles for American Farmhouse Style. In the rest of her free time, you'll find her antiquing at estate sales, flea markets, and shops. All of those times involve coffee, to which Holly attributes her success in staying awake.
---
To see more of Holly's home and renovation process, read A Designer's DIY Renovation in Tennessee. And of course, don't forget to follow us on Instagram, Facebook and Pinterest to get your daily dose of farmhouse inspiration!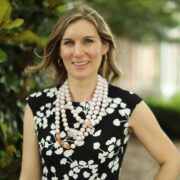 Holly Thompson
Holly Thompson is an interior designer in historic downtown Franklin, Tennessee. She specializes in high-end kitchens and thoughtfully-designed interiors, and holds a Master's degree in Interior Design from Savannah College of Art and Design (SCAD). She focuses on enjoyment and livability in her spaces, incorporating vintage and unique pieces to give them a sense of history and individuality. She is currently in the process of adding consulting services and affordable video content to her offerings for aspiring designers and DIYers. She works with her husband Dave, a contractor and realtor, on many of her projects. They are currently working on rehabilitating a small town in middle Tennessee, where Dave also serves as the mayor. They have three kids, three cats, and an adorable guinea pig named Scooter. In her free time, Holly loves to read design books about everything from historic architectural styles to biophilic design. She also frequents flea markets and antiques stores, buying antique transferware, midcentury modern chairs and vintage decorating magazines whenever possible. Follow along with Holly at hollythompsonhomes.com and on Facebook and Instagram.