2022 Design Trend Forecast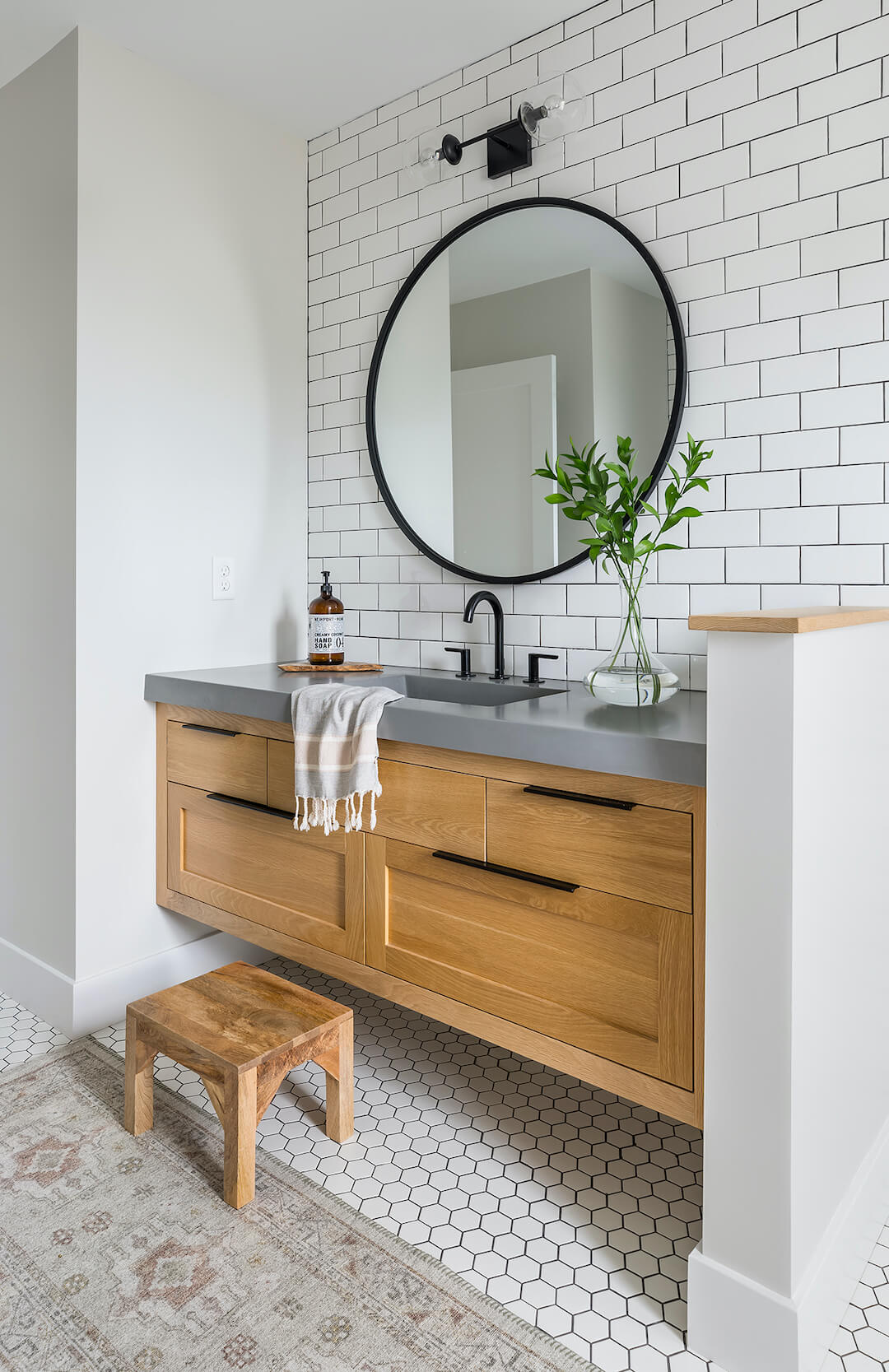 Andrea Rugg
It's the start of a new year, and we're ready to see a new design trend or two! Here's a peek into what's coming into vogue for 2022.
Stained Cabinets
"Lighter stained cabinets are becoming popular," says designer Elizabeth Darth of Martha O'Hara Interiors. The 2010s were characterized by many white and painted cabinets (which are still in style). But whereas stained cabinets went out of style after the mid century and early 2000s, they're coming back with a modern twist.
The benefit to this design trend is that light-colored stained cabinets are elegant and can fit a range of aesthetics. This includes rustic and boho farmhouse style, vintage-inspired and modern farmhouse style. Being on trend has never been easier.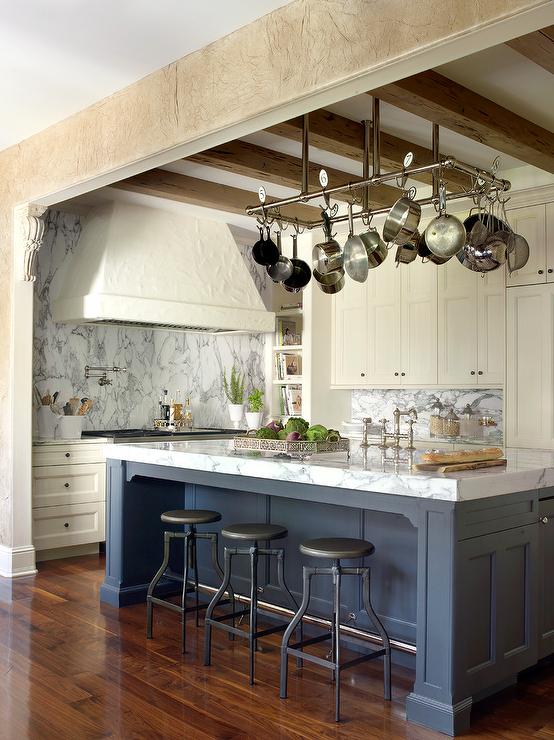 Stucco Range Hoods
Look for a stucco range hood in a kitchen near you. These hoods provide added texture to the kitchen without taking away from the patterns in other areas, such as a tile backsplash.
Stucco range hoods work with a variety of styles, but are especially great for modern farmhouse style. Pair them with black metal architecture and hardware, subway tile backsplashes, and soapstone countertops.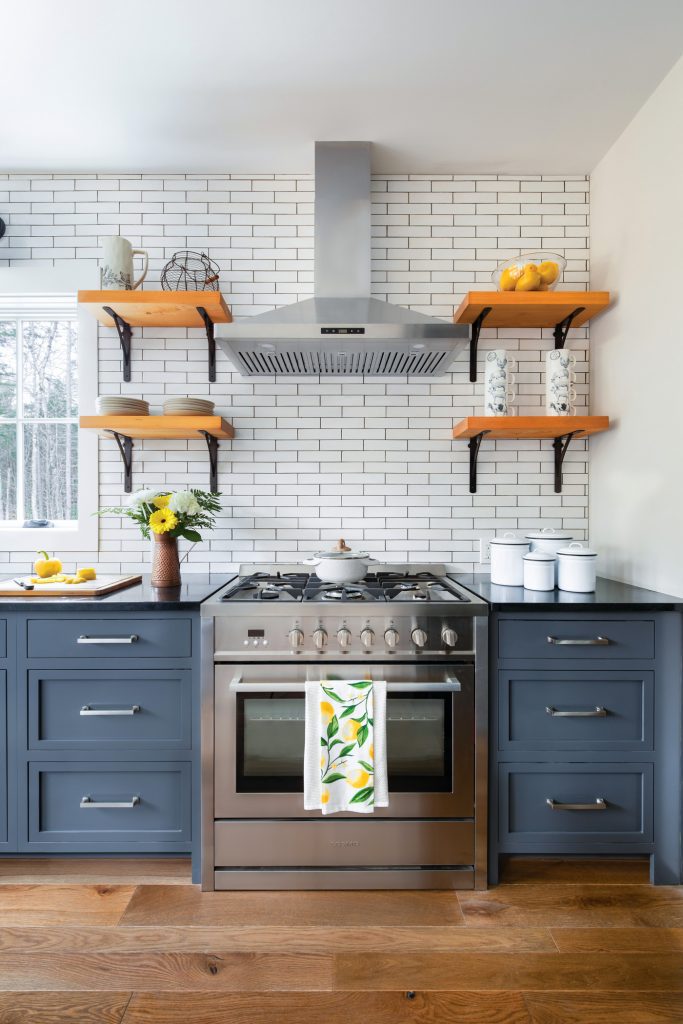 Dark Countertops
Darker colors for kitchen counters are on the rise. "They are a great way to add contrast and interest to kitchen cabinets," says Bhavana Bhimavarapu of Martha O'Hara Interiors.
You can pair this design trend with light-colored cabinets (white or another color or stain). You can also use elements like a white backsplash to counteract any dimness that might come with dark countertops.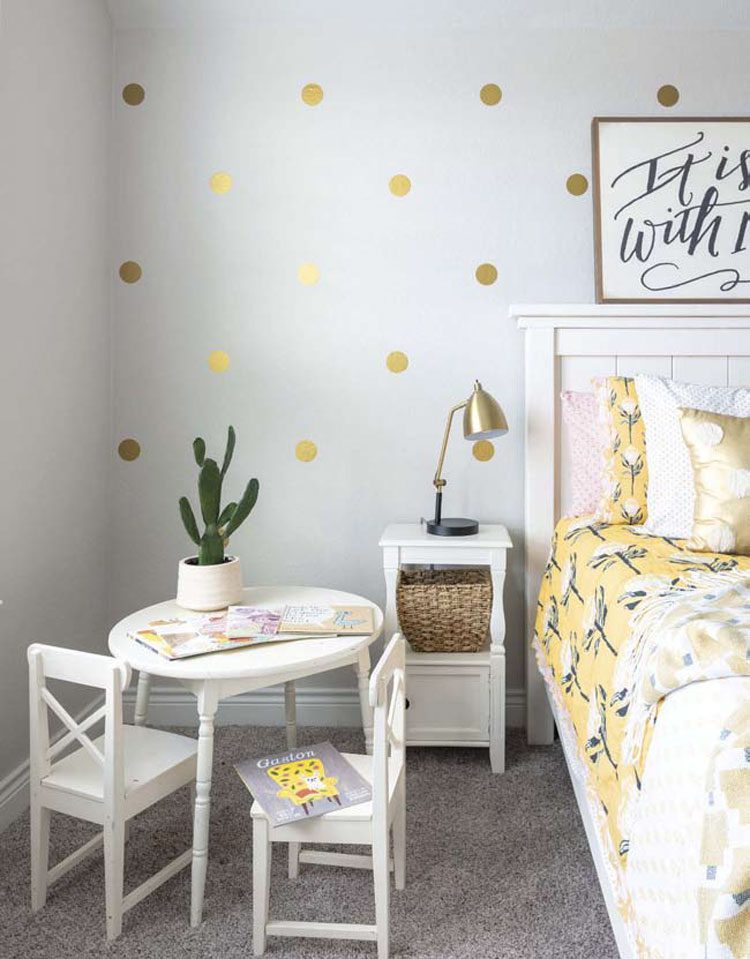 Colors and Patterns
"We've noticed bolder color choices and patterns trending," Elizabeth says. You can use this design trend anywhere in your home, but it's an especially great look for tile, upholstered furniture and soft goods like throw pillows. This also works with kitchen cabinets, bathroom cabinets and wall colors.
---
For more inspiration and tips as you think about your farmhouse in 2022, see Best Metal Finishes for Farmhouse Style. Of course, don't forget to follow us on Instagram, Facebook and Pinterest to get your daily dose of farmhouse inspiration!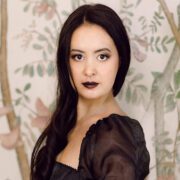 Autumn Krause
Autumn Krause is a writer and young adult author from Orange County, California. Her debut novel, A DRESS FOR THE WICKED, is out now from HarperTeen and she has another book releasing fall of 2023. Her instagram account, @autumnsarahstory, is dedicated to the craft of writing and connecting with other authors. She loves gothic romance and spending time with her husband and two children. Most often, she can be found wearing a black lace dress and boots.