Tour This Rustic Yet Elegant Farmhouse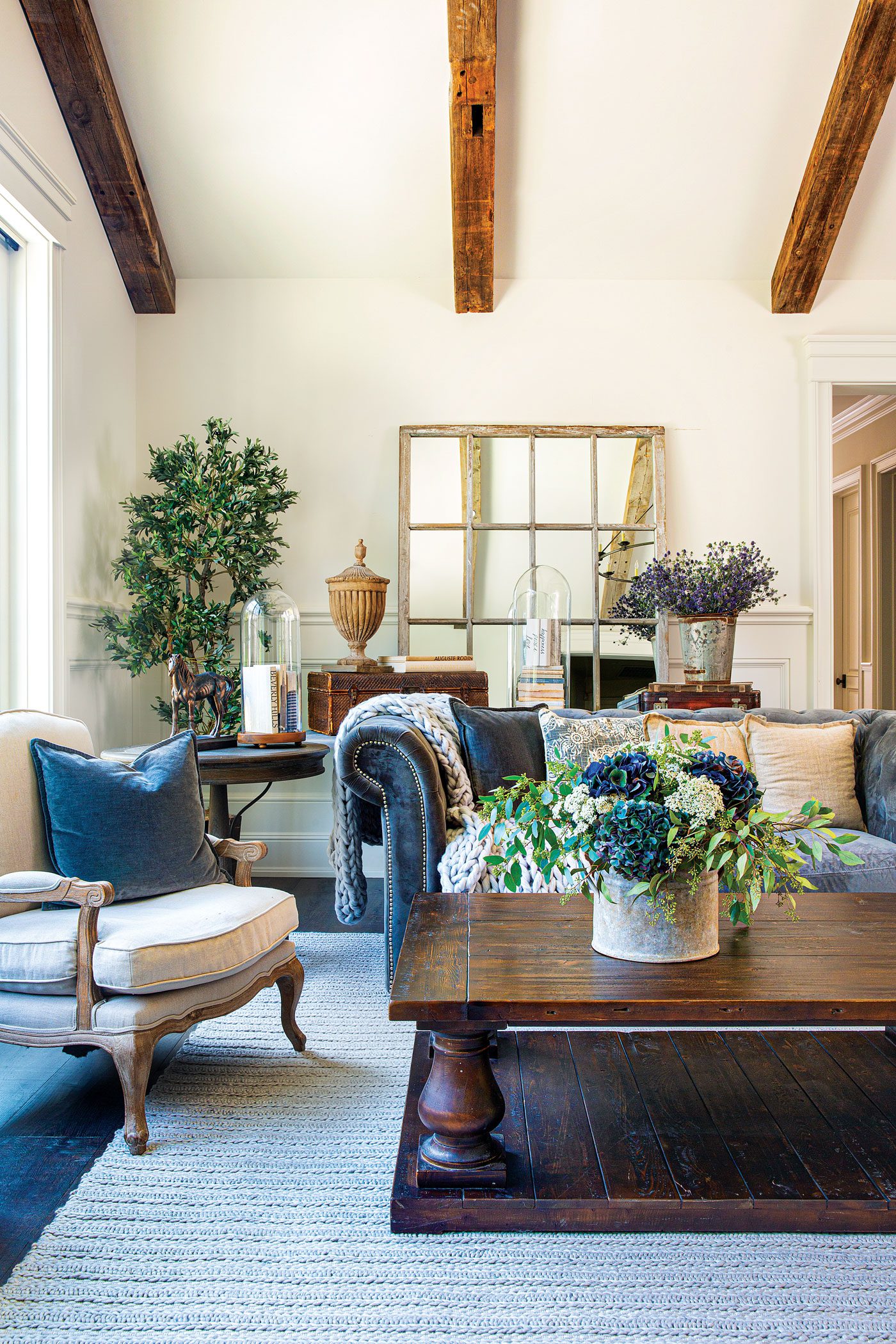 Cozy textures, beautiful vintage pieces and elegant farmhouse simplicity come together in this Los Angeles, California, home.
In this beautiful 5,500-square-foot home located in a quiet equestrian neighborhood in Los Angeles, California, blogger Karen Snyder of Sanctuary Home Decor and her husband have transformed their 1960s ranch-style house into a rustic yet elegant farmhouse.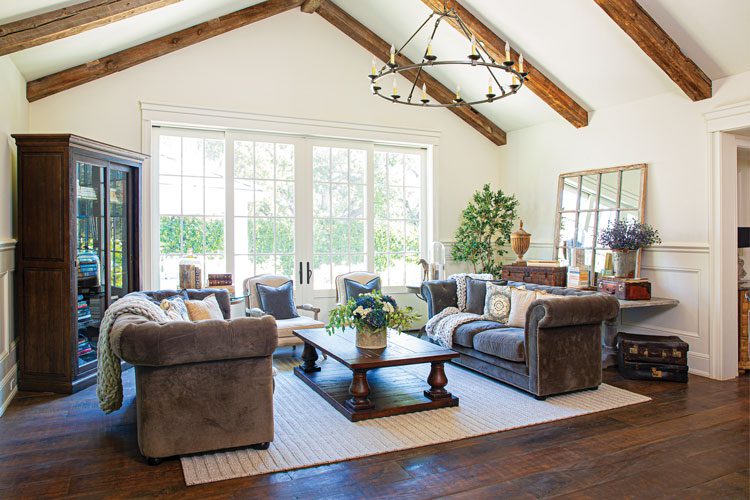 With a background in real estate, event design and photography, Karen started her blog and Instagram account as an experiment. "I wanted to try something new," she says. "I wanted to find something I loved spending time doing."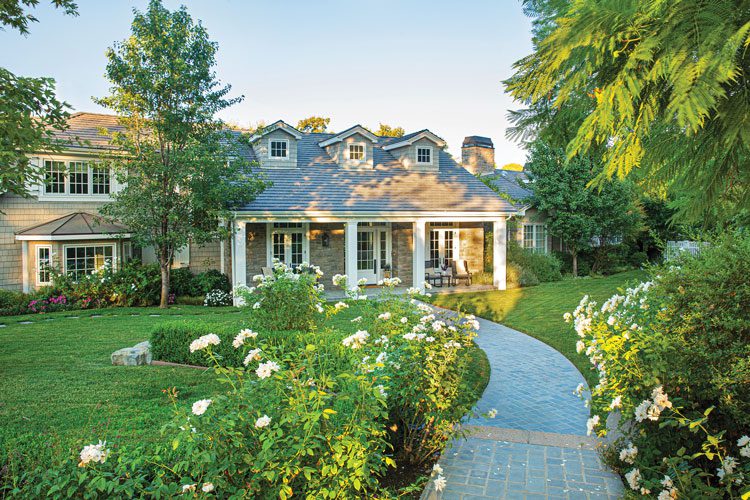 Home décor and design seemed like the perfect transition given her combined interests, and she named her blog Sanctuary Home Decor after her belief that home should look and feel like a sanctuary. "What really inspires me is creating spaces that bring a sense of peace and joy to whoever is in them," she says. "It is not just the way a room looks, but the way you experience it."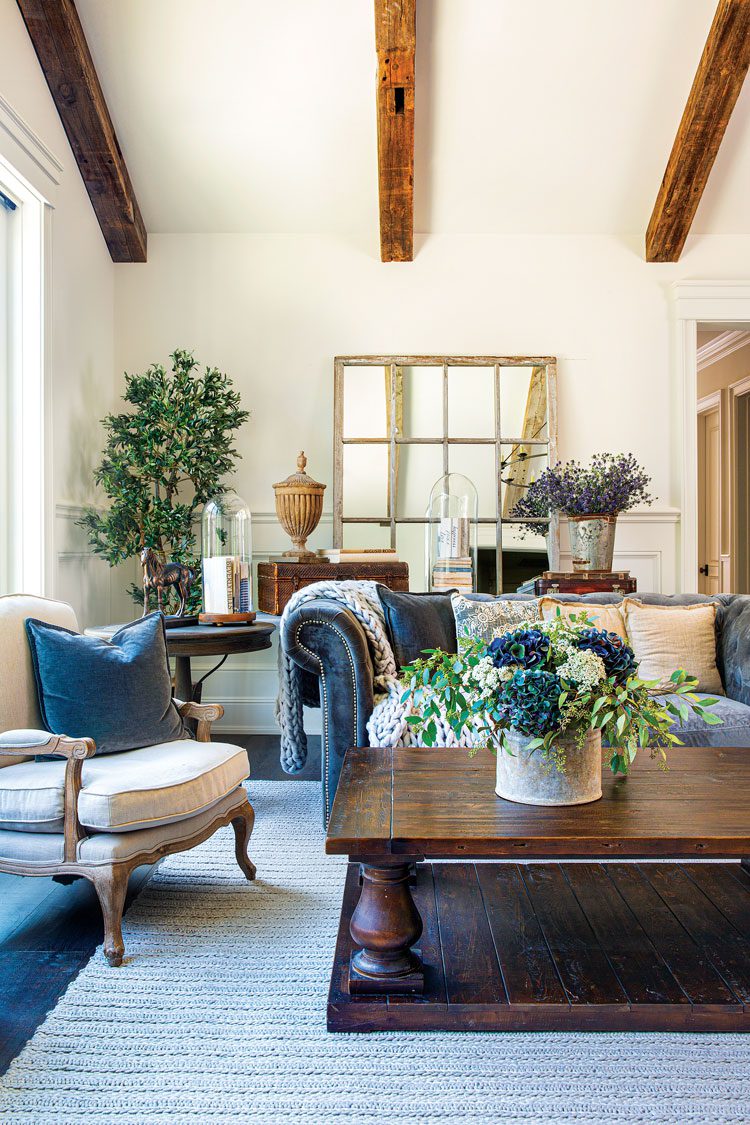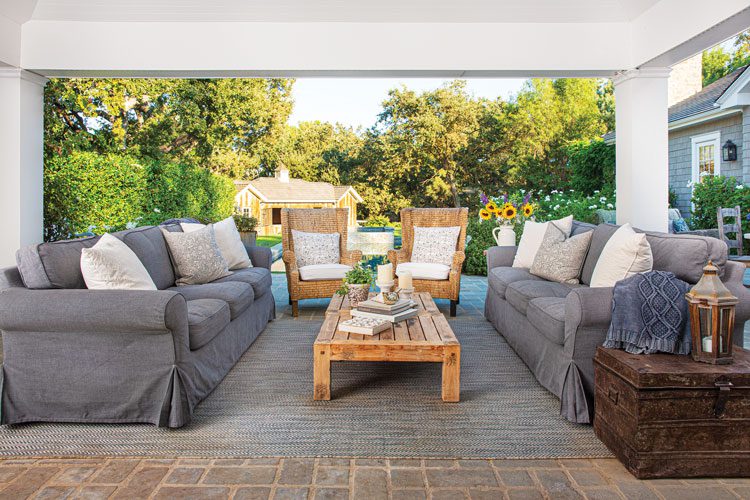 The Remodel
When Karen and her husband purchased their house, they had a plan for how they would take the bones of the home and craft them into an elegant farmhouse that better reflected their style and needs.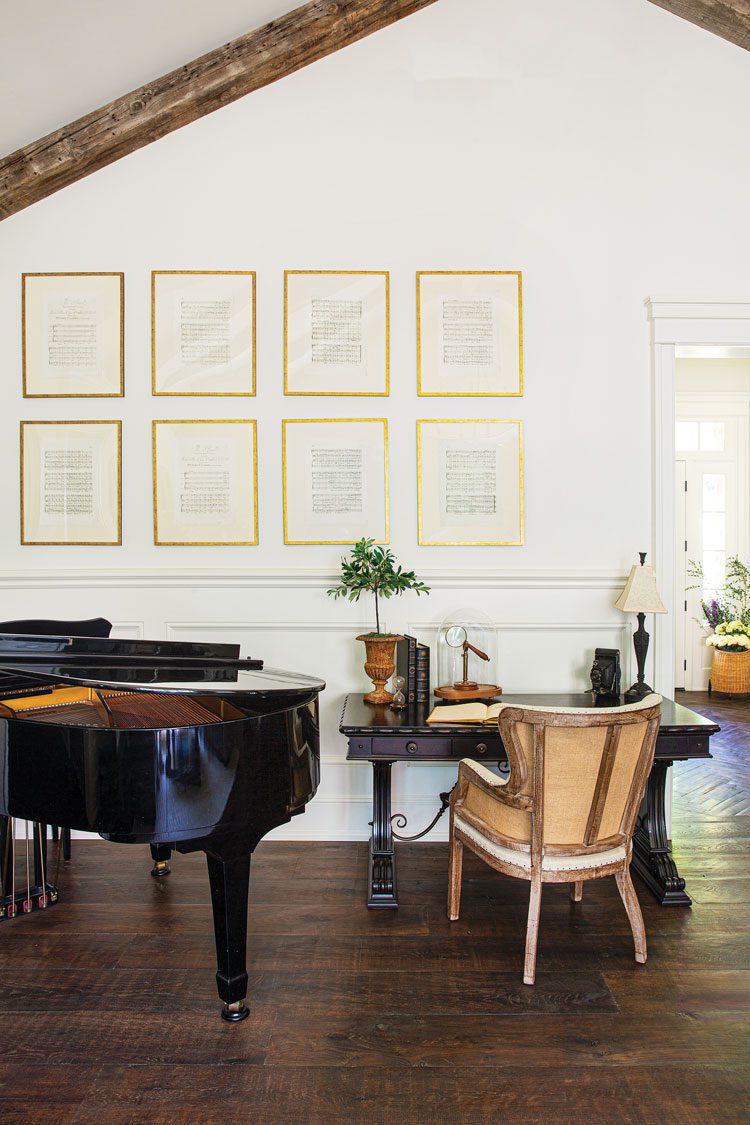 The remodel ended up being a nearly complete rebuild of the original structure. "We took the whole house down except for two walls," she says. While they kept the basic footprint of the original home, they made big structural changes, such as the addition of a second story over the garage with two additional bedrooms for their children, as well as switching around the floor plan for the primary bedroom and family room. "The primary bedroom was originally next to the kitchen, and the family room was at the end of the hallway with the other bedrooms," she says.
The remodel allowed all the bedrooms to be in a living quarters area and made more sense for the overall flow of the elegant farmhouse.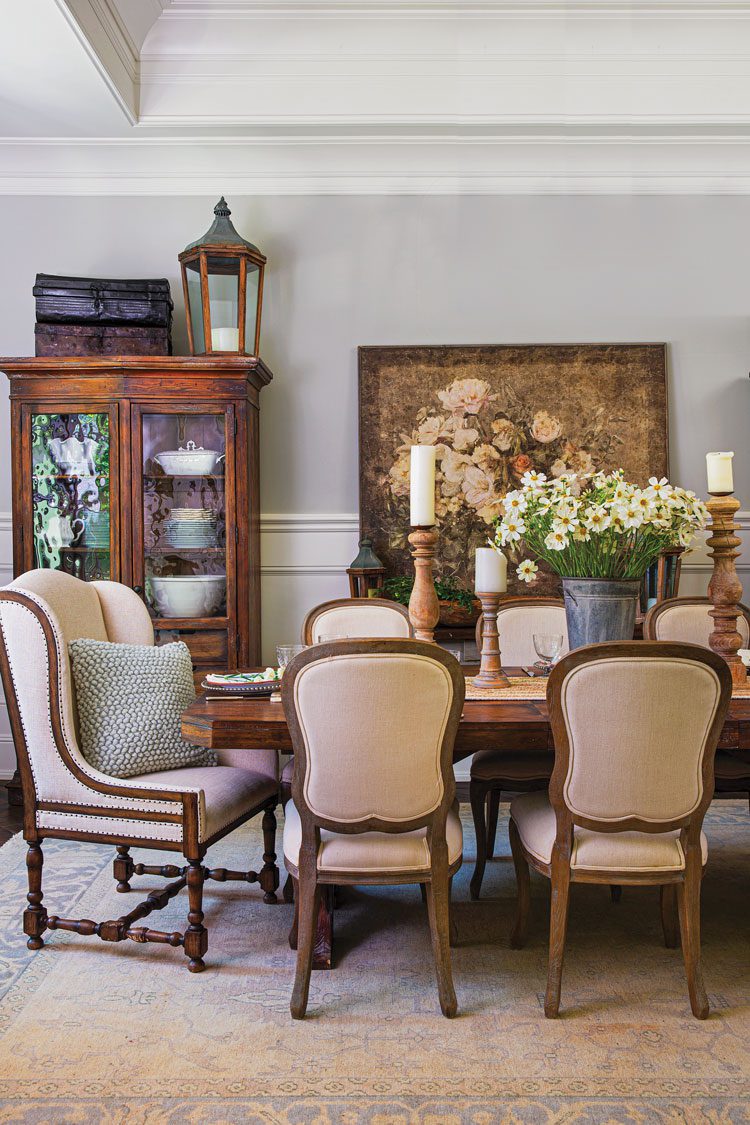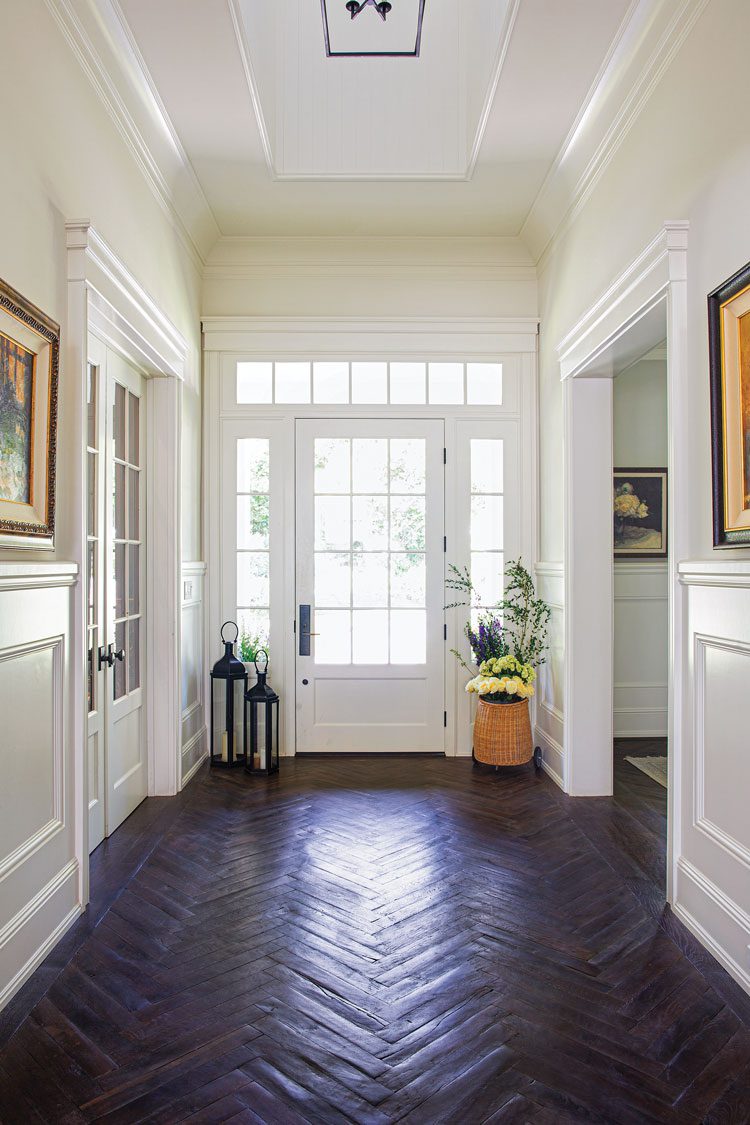 Cozy & Refined
In addition to changing the layout of the home, Karen reimagined the design to reflect her elegant farmhouse style. "I was looking toward an English country feel," Karen says. "As I did not want it to feel brand new; I wanted things to be worn and imperfect."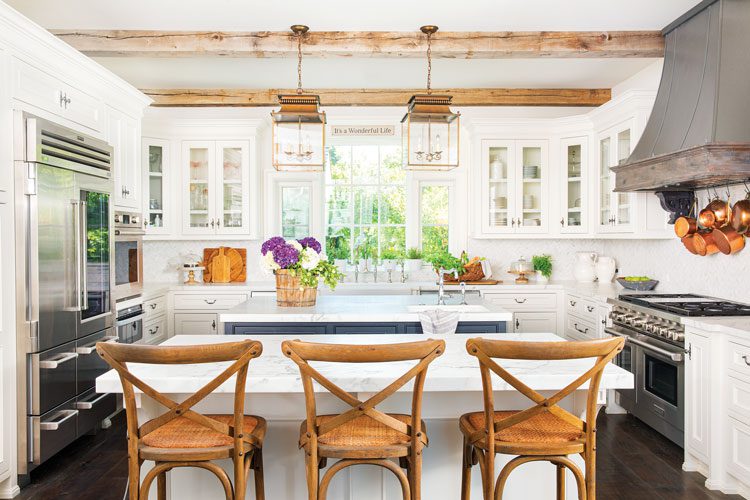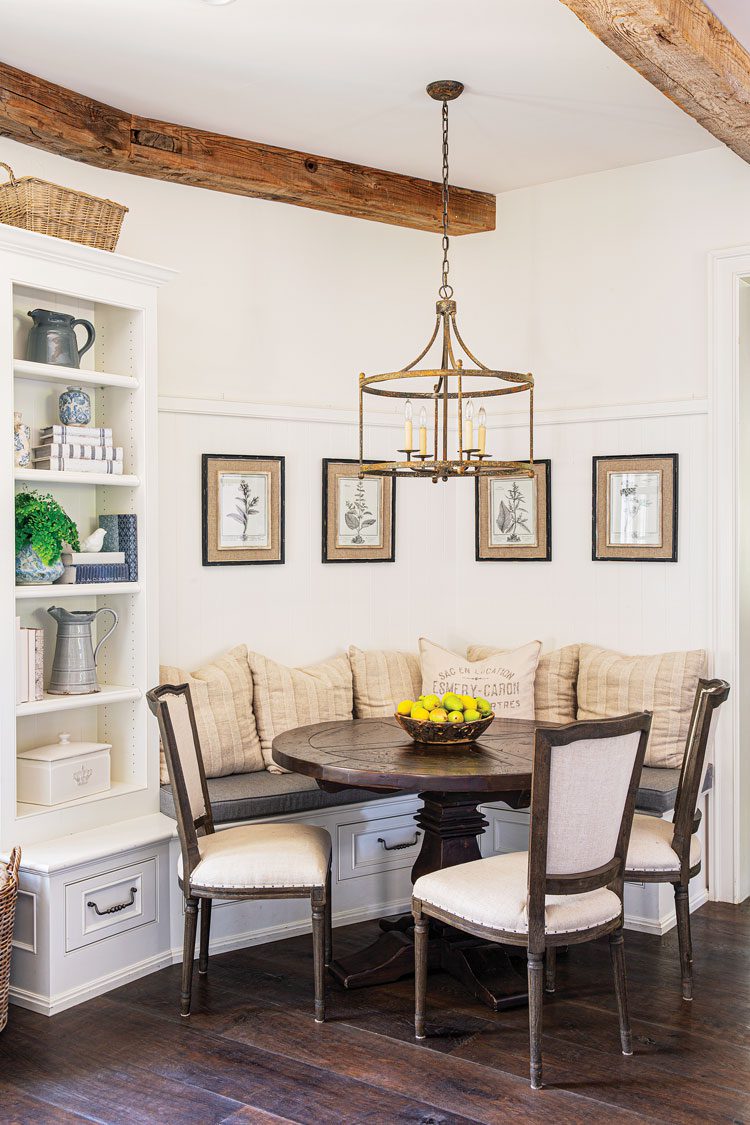 Karen went with a neutral palette with décor that incorporates blue tones. "I'm really attracted to gray tones in general, and I wanted to be able to change out seasonal accent colors to create a new look in a space instantly with pillows and throws," she says.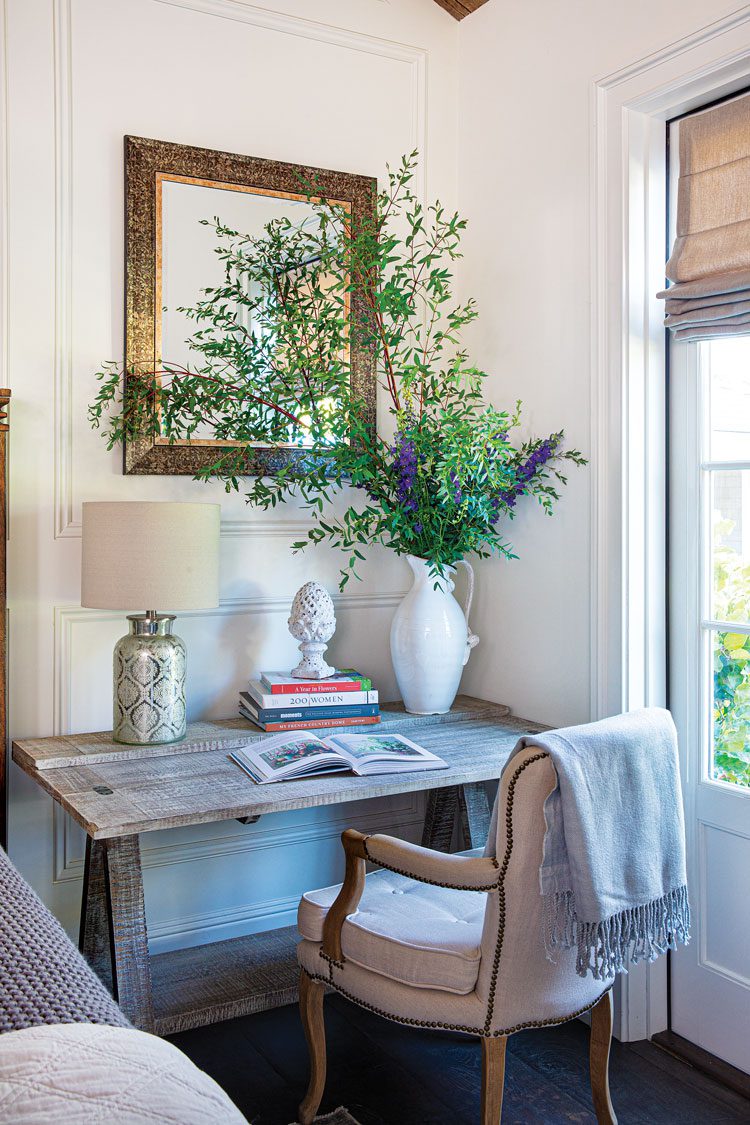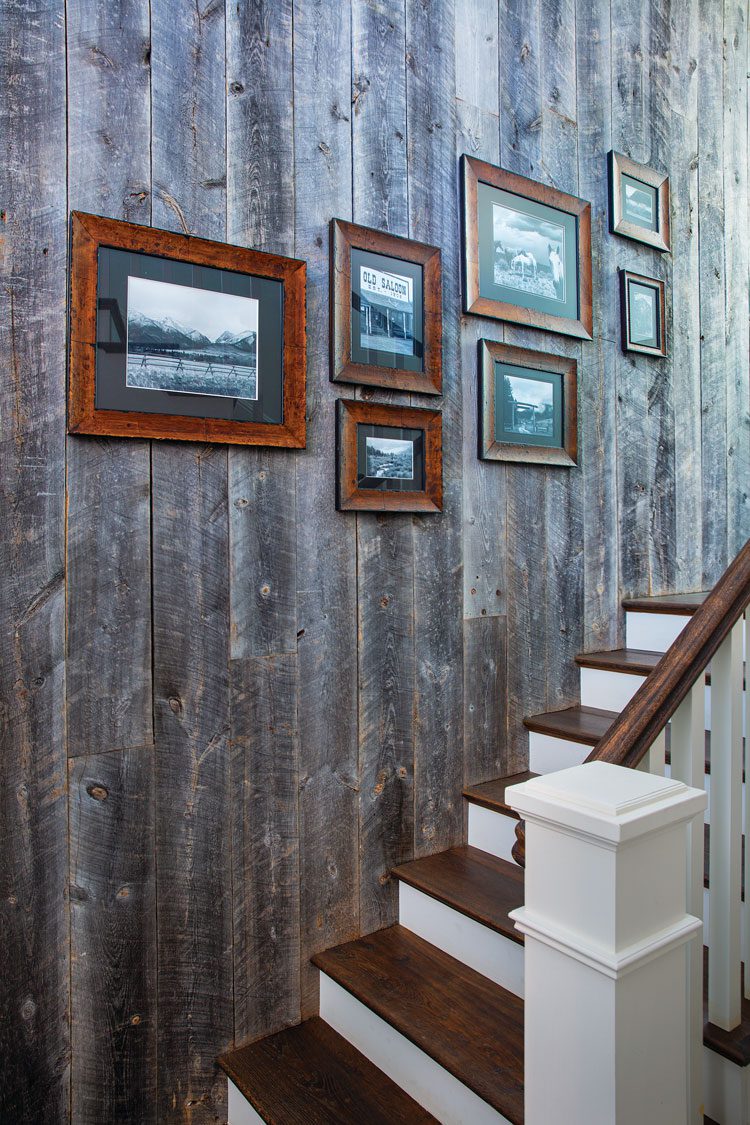 Rustic Elegant Farmhouse
Describing her style as "rustic elegance," Karen incorporates both old and new elements that reflect the farmhouse hallmarks of comfort and simplicity. The mix of vintage, reproduction and new pieces is seamless and reflects her desire to create a refined yet cozy home.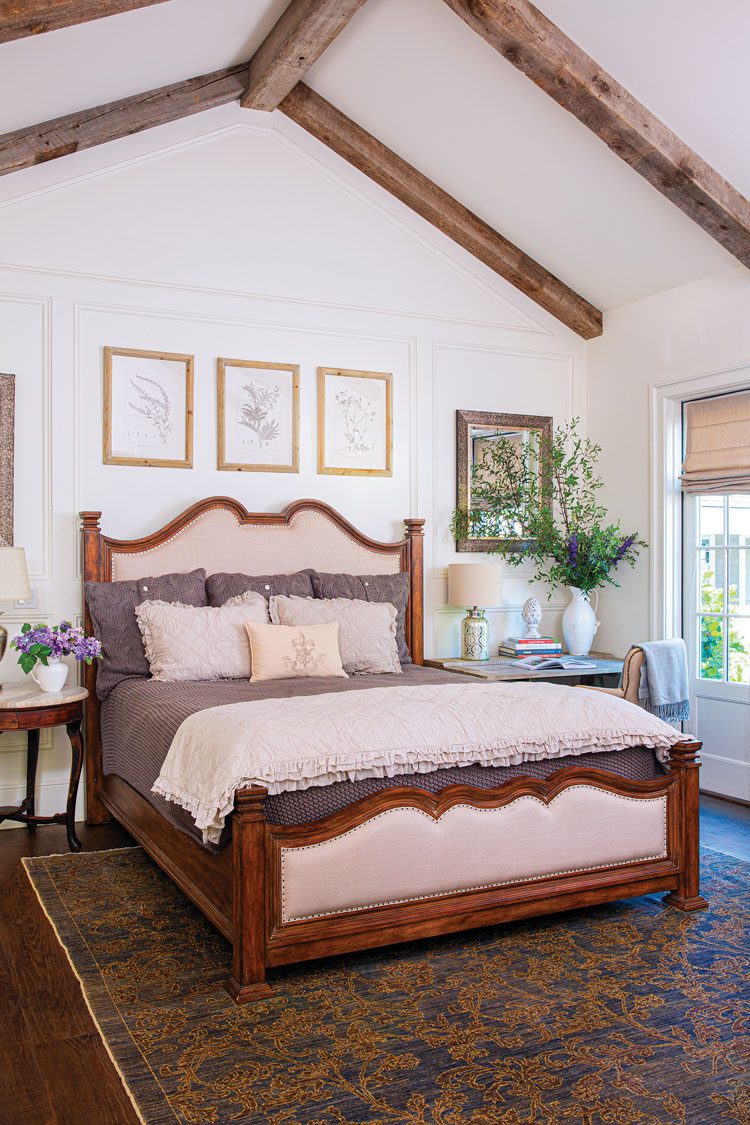 With a passion for gardening, she also incorporates outdoor elements into her design. "All our windows look out into the yard, so I bring a lot of the garden elements into the home, and some home elements into the garden," she says. The result is a home brimming with vintage charm, cozy elegance and a true feeling of sanctuary.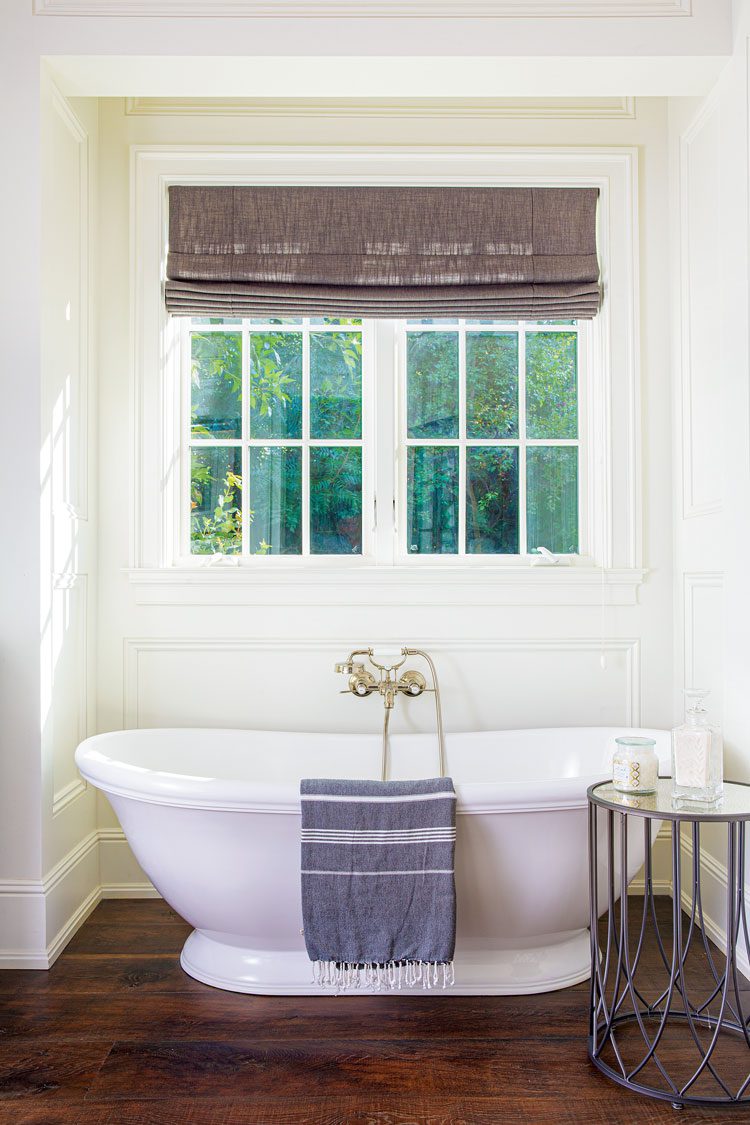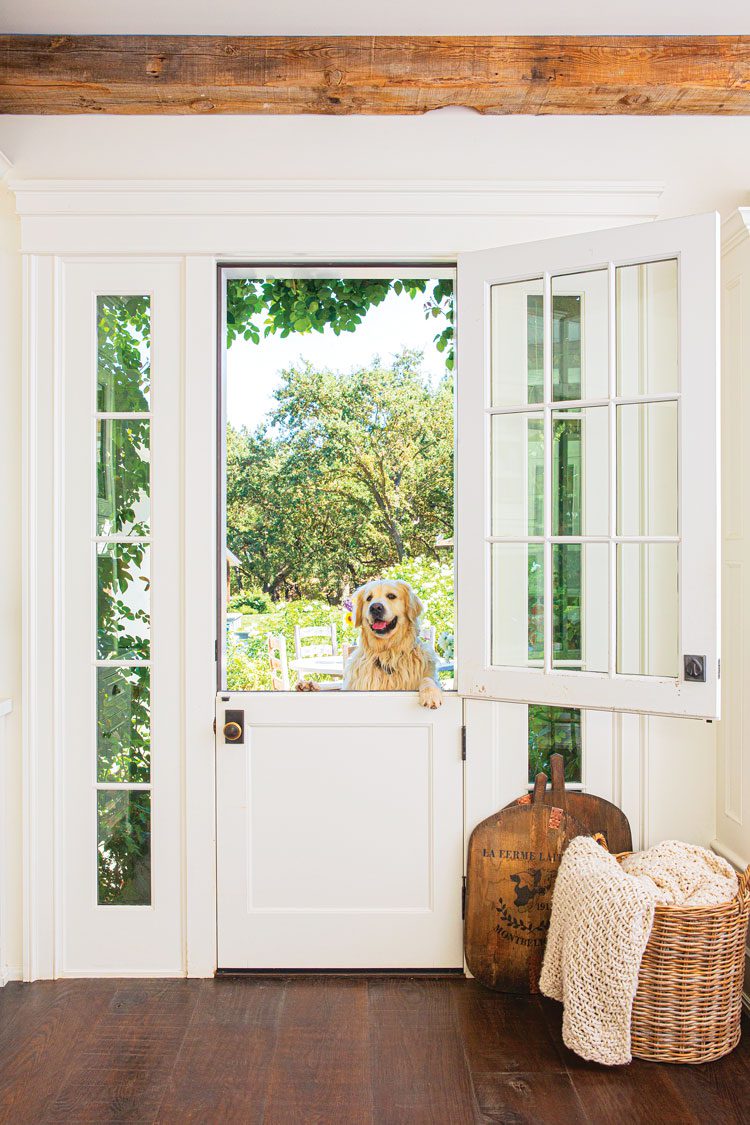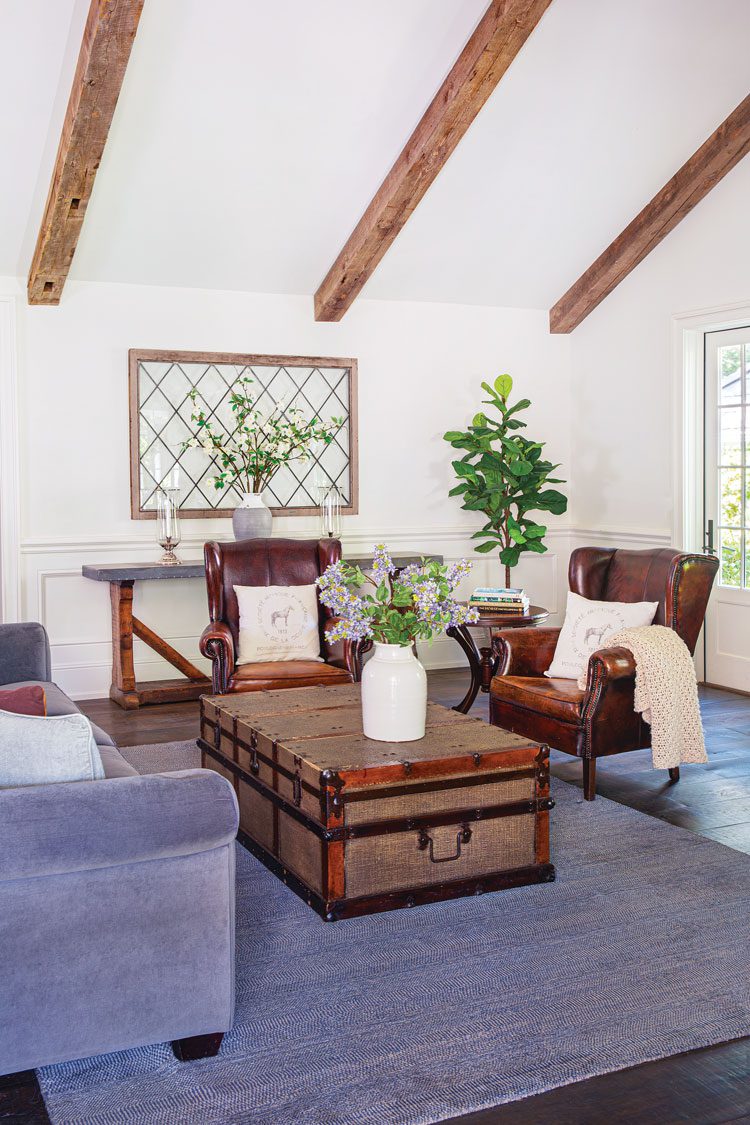 ---
Ready for an elegant farmhouse makeover yet? We've also got some great tips on how to get the perfect farmhouse kitchen. And of course, don't forget to follow us on Instagram, Facebook and Pinterest to get your daily dose of farmhouse inspiration!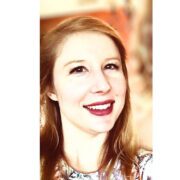 Laura Shimko
A lover of history, good stories and beautiful spaces, Laura finds that writing for American Farmhouse Style is a wonderful outlet. Residing in the rugged West, she enjoys watercolor sunsets and finding beauty in the unexpected. She is a wife to a wonderful husband and brand new boy mom. When not cuddling with baby or her two cats Tigger and Scout, she enjoys dabbling in fiction writing, attempting soap making, baking and DIY home projects.