Modern Farmhouse California Retreat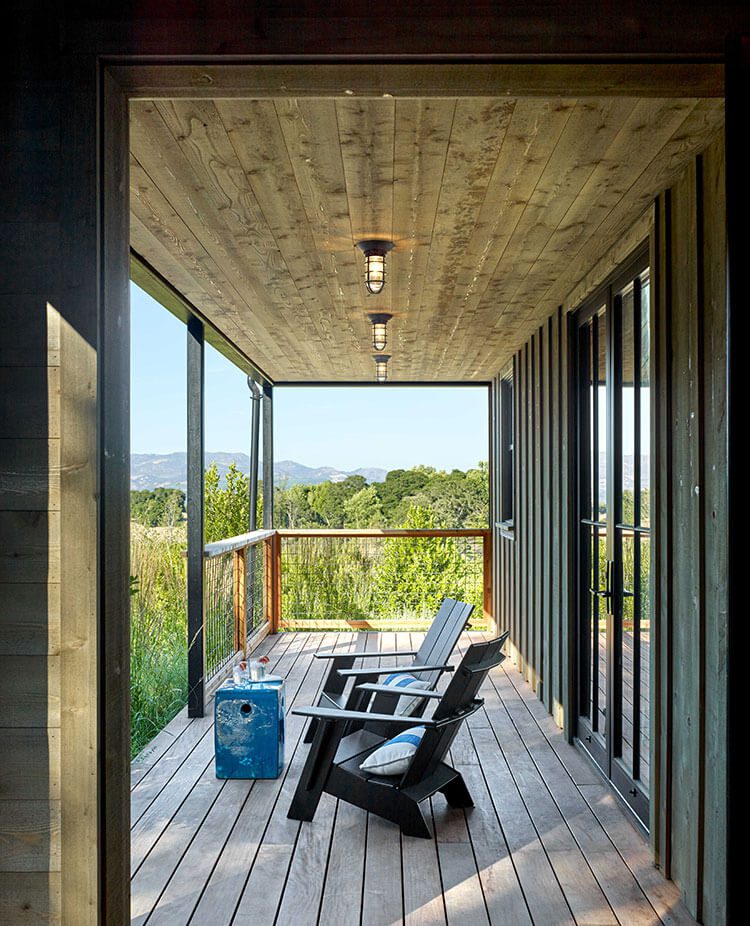 The setting of this weekend getaway among eight acres of California oak trees offers no shortage of inspiration. Architect George Bevan of Bevan Associates knew he wanted to design a home that managed to look, function and feel like an extension of the outdoors. Here are some of the key elements he used to give this California retreat in Sonoma a great modern farmhouse vibe.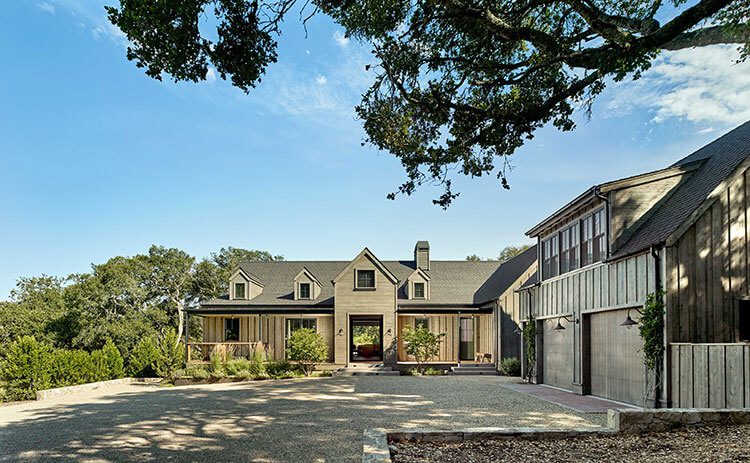 Wood and Metal
Incorporating plenty of wood, like the striking tight knot cedar, was an essential decision in creating this California retreat. Features like the covered porch and paned windows are nods to the traditional style of a farmhouse, but George also wanted to incorporate modern elements. This meant dark colors for the window frames, steel posts on the porch and trellis to break up the heavy use of wood for the California retreat. "For anything you touched or saw on a regular basis, we stayed within the bounds of the farmhouse style," George says.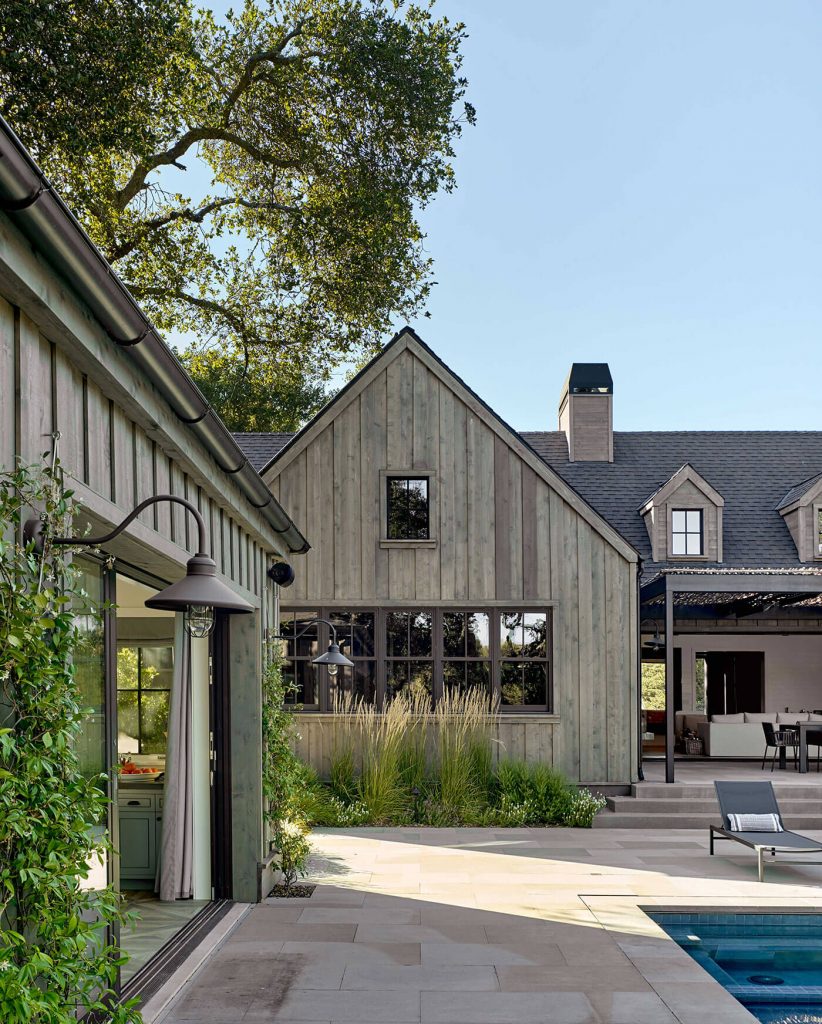 Clean Architectural Lines
The clean lines of the California retreat were intentional. George says, "The trim is very sharp and square and thickened." However, even when experimenting with the design, George didn't stray too far from the traditional aspects of the farmhouse style we all know and love. Like the individual windows lined up side-by-side, they maintain the farmhouse look but the format is playful and fresh. George says, "You're staying in those same traditional proportions of the traditional farmhouse style but putting them all together at once."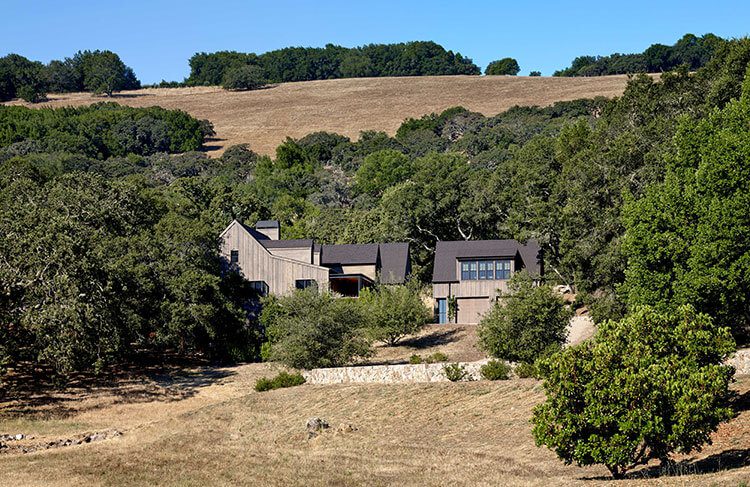 ---
Love this look? Check out the essentials of modern farmhouse style! Of course, don't forget to follow us on Instagram, Facebook and Pinterest to get your daily dose of farmhouse inspiration!