Before and After Modern Farmhouse Update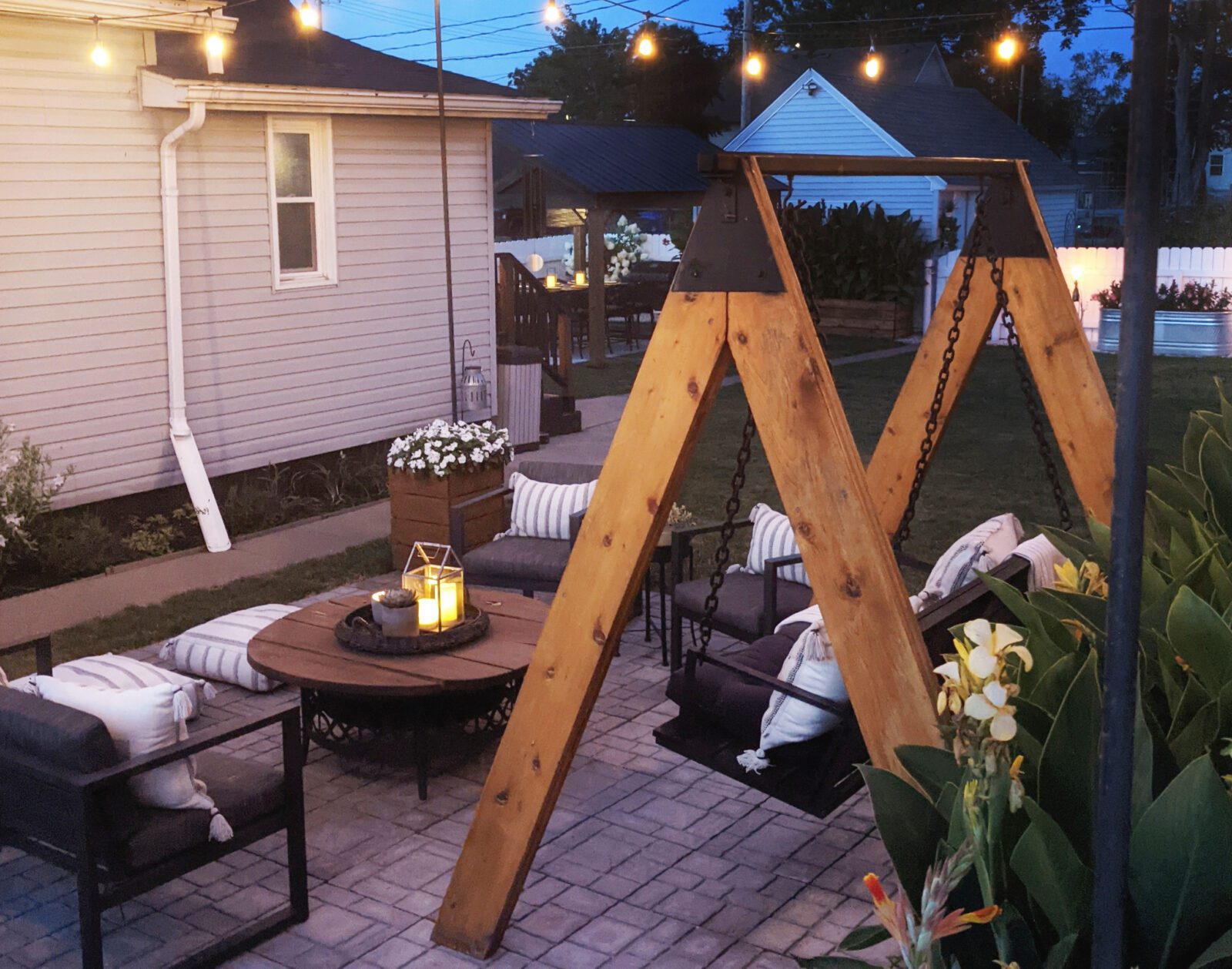 This 120-year-old Iowa abode got a modern farmhouse update...and then a storm rolled in. See how this home rebounded.
Ashley Laaker of @our.1905.home fell in love with her new home even before she and her husband Kyle bought it. "The first time I laid eyes on the house, I knew we had to purchase it," she says. "My husband and I could only look into the windows, as it was new on the market, but the second I saw all the beautiful original character, I fell in love." So they got going on their modern farmhouse update.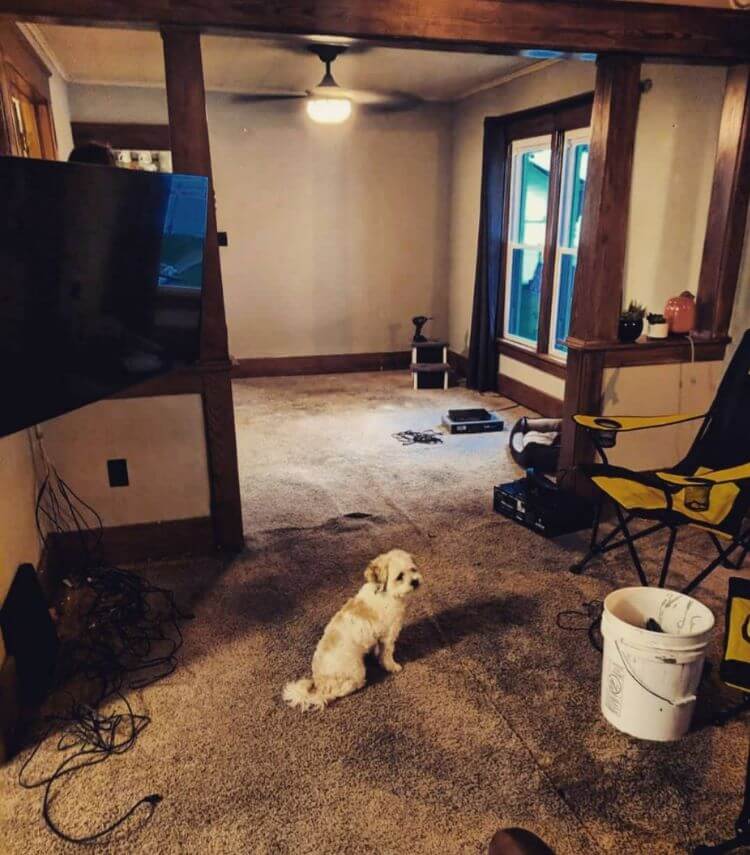 They had been drawn to the age of the home, along with the serious potential of both the house and the yard. "We really wanted an old home. Buying a fixer-upper was always appealing to us. We love doing house projects together. Honestly, we would take a night in tackling a house project over a night out any day!"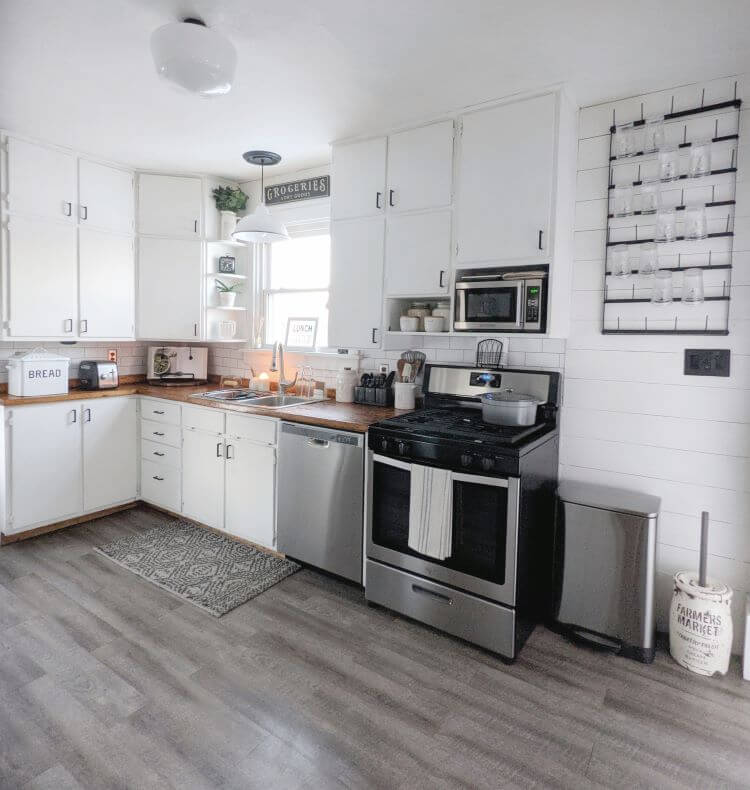 A Modern Farmhouse Update
Today, Ashley's farmhouse style leans towards modern farmhouse with hints of cottage. "Our home already had a lot of clean lines and the layout is very simple. I love that about it. However, I love to add in cozy wherever I can. I wanted people to enter our house and feel at home," she says.
They started their modern farmhouse update with a soft farmhouse paint color. "We then refinished all the floors and trim in a dark warm walnut," Ashley says. "Then we moved on to the ceilings and lights." Kyle and an electrician ran new electric in the ceiling, then they added shiplap running parallel with the floors to make their home feel bigger.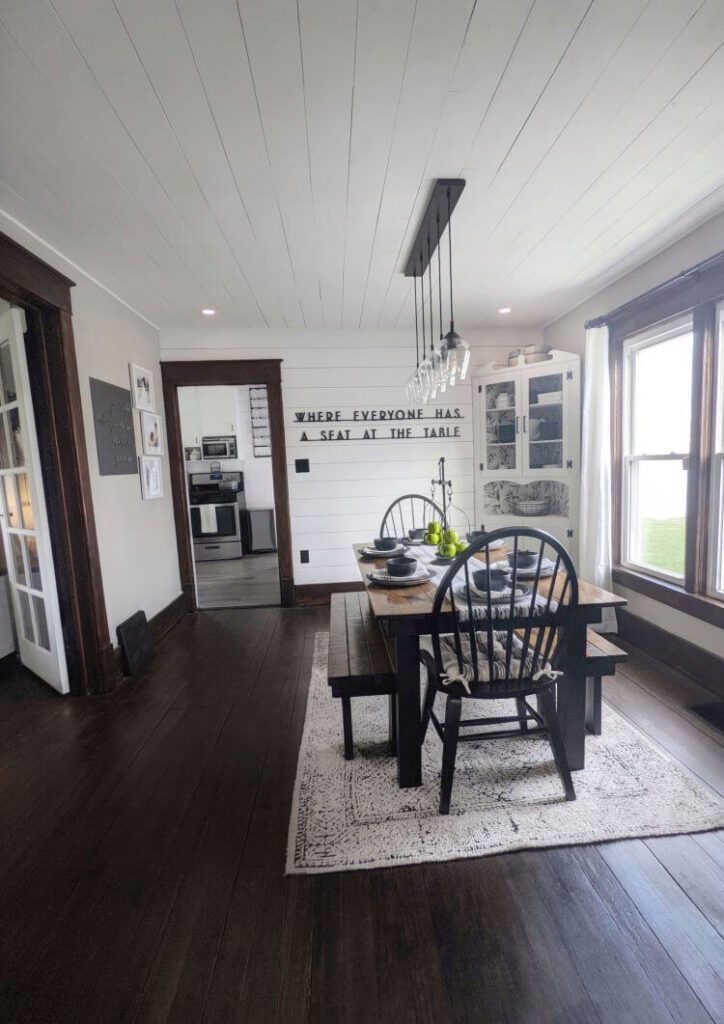 New Design
To get the modern farmhouse update Ashley and Kyle desired, they splurged on several design choices. "We chose to add recessed lighting using pancake lights throughout our house," she says. "We added in farmhouse ceiling fans in both the office and bedroom. I wanted the showstopper of the living/dining area to be the light fixture over the dining room table. So we splurged on this beautiful Pottery Barn light fixture I had my eyes on." They also added in shiplap, wallpaper and board and batten for texture.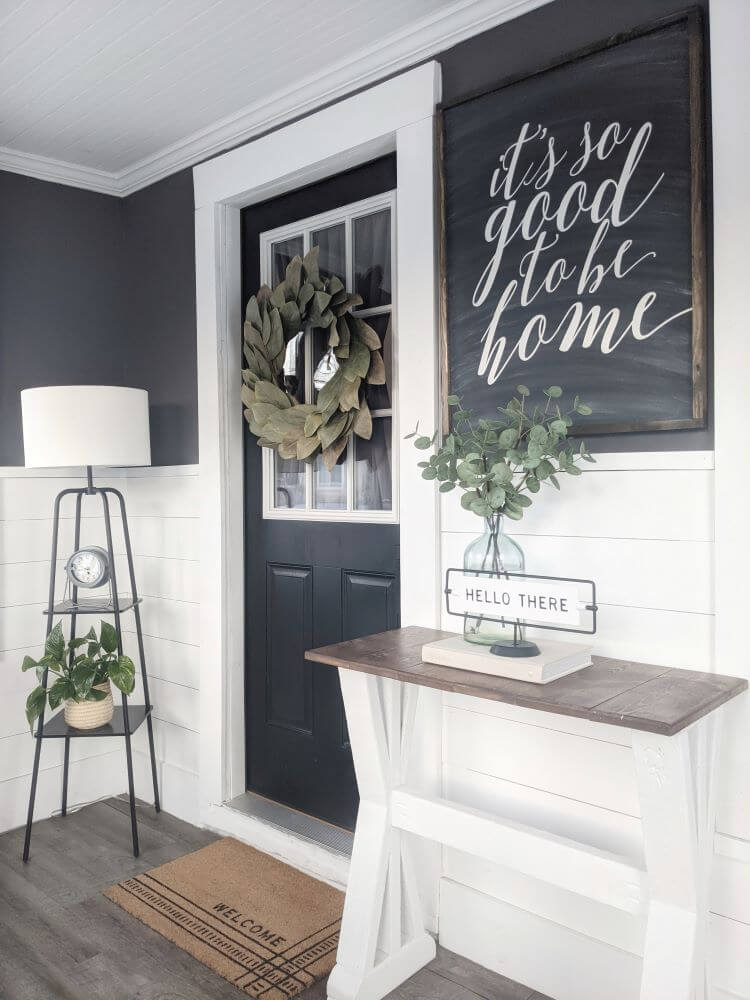 Surprise Storm
After 5 years of renovations, the couple had given their 120-year-old home a modern farmhouse update. They restored a lot of the original character and breathed new life into the old abode. They had even redone the yard. "Then a horrible storm called a derecho with 140 mph winds came through our town a year ago," Ashley says. "It completely destroyed our town."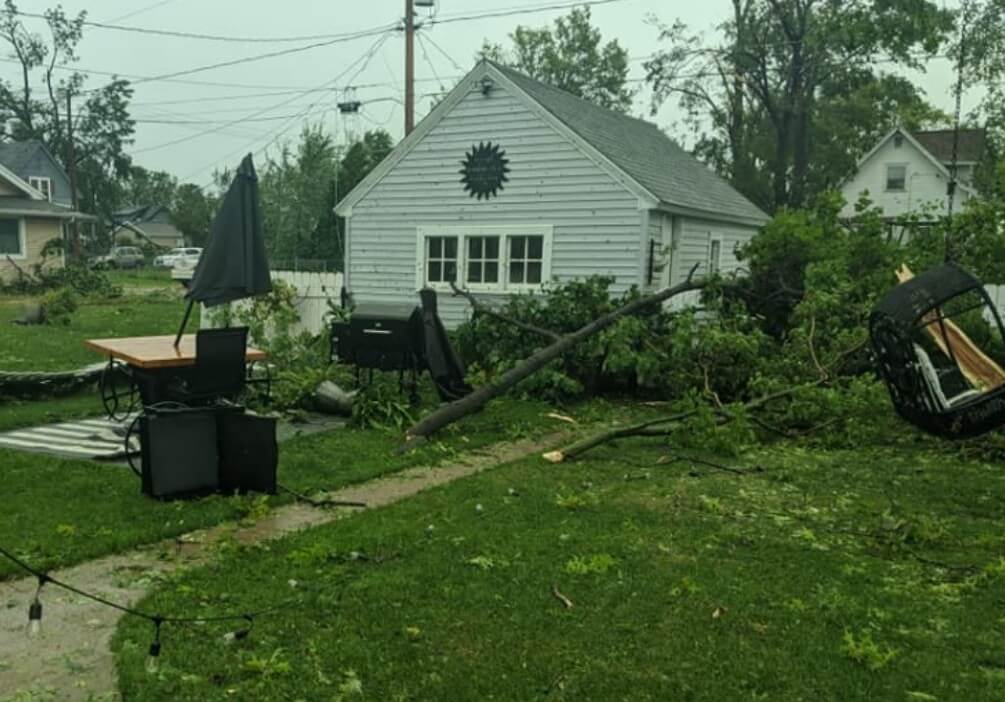 "We have been working since then to repair all the damage," Ashley says. "Luckily all the damage was outside, and we were able to repair it ourselves. We are so proud of how far our yard has come in just a year!"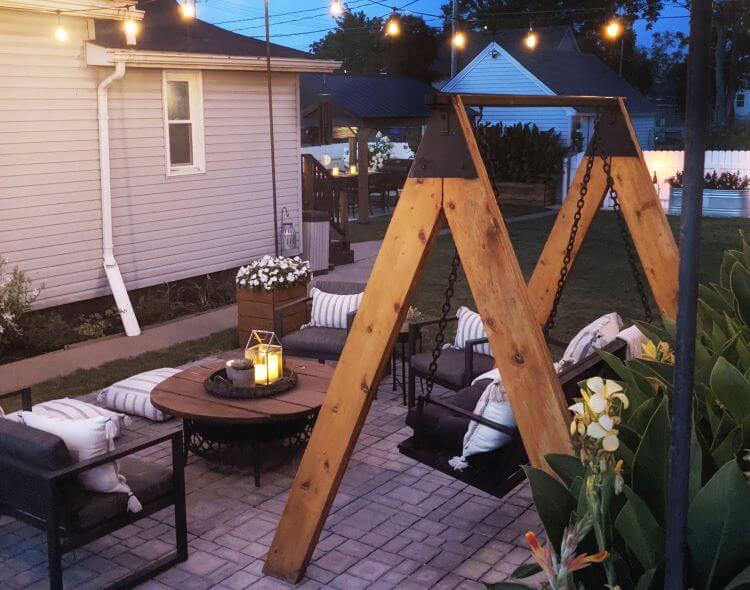 "With our home, I let the history and character of the house be the driving factor." Ashley's main advice for fixing up a home is learning to take your time with it. "I wish someone would have told me to stop comparing the progress of our home to someone else's. Love each season of life you spend in your home with the people you love."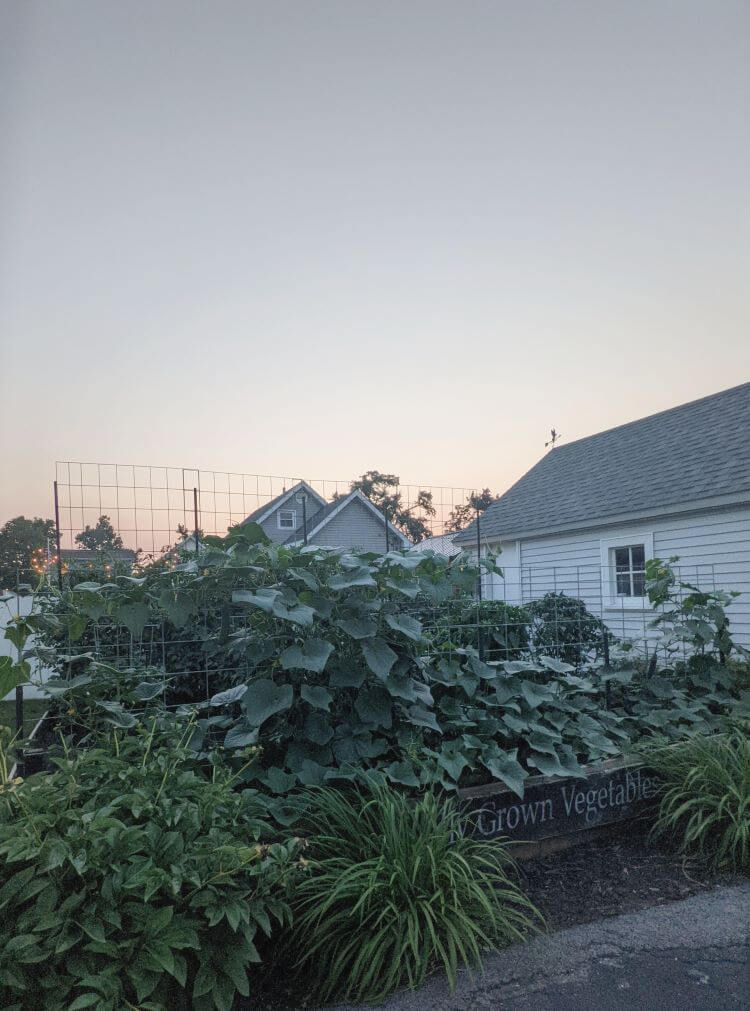 ---
Want more renovation stories? We'd love to have you follow along with us! Head to on Instagram, Facebook and Pinterest and follow us for daily inspiration. And don't forget to sign up for our newsletter for inspiration right to your inbox!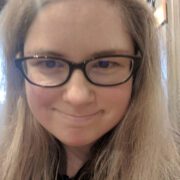 Michelle Mastro
Michelle Mastro is a freelance writer and editor. She covers lifestyle, parenting, travel, food, and health/wellness topics for magazines (and their websites). She especially loves writing about homes and has a deep affection for farmhouses of all kinds. She is currently based in the Midwest but loves to travel as much as she can. You can follow her on Twitter, LinkedIn, and Instagram.