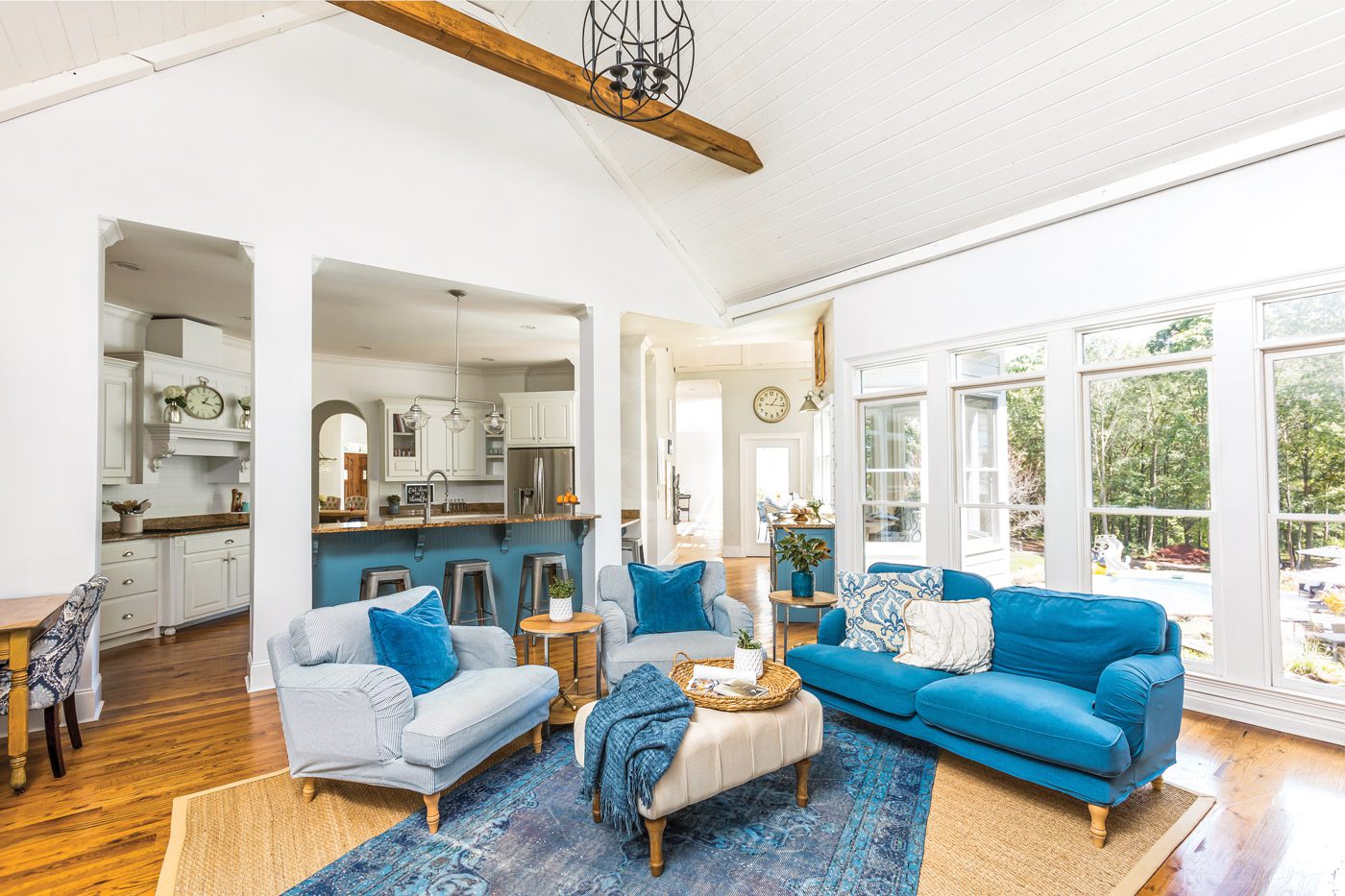 A couple builds their home on acres of beautiful Georgian farmland.
Building your dream home from scratch is a once-in-a-lifetime opportunity. When blogger Laura Janning of Duke Manor Farm and her husband Fred happened upon 25 acres of lush land next to a glassy lake in Pendergrass, Georgia, they knew they had found the ideal place to put down roots and raise a family. "We felt connected to the land the minute we walked on it," Laura says. They bought the land, sold their home and lived on their boat and then in the guest house until their Georgia dream home was finished in 2003.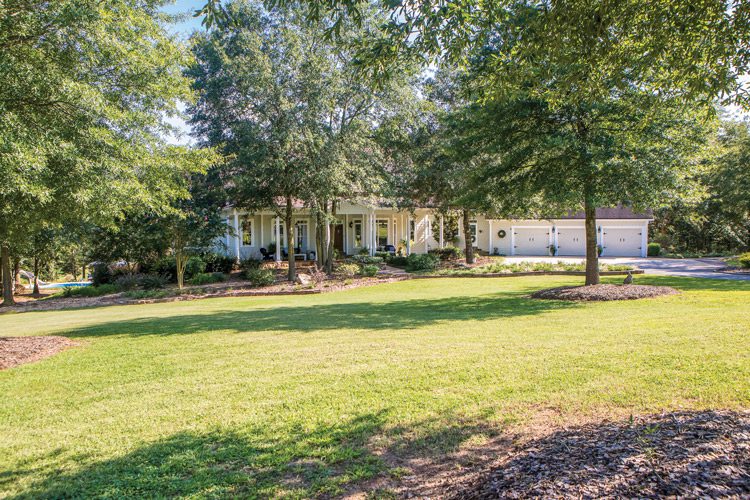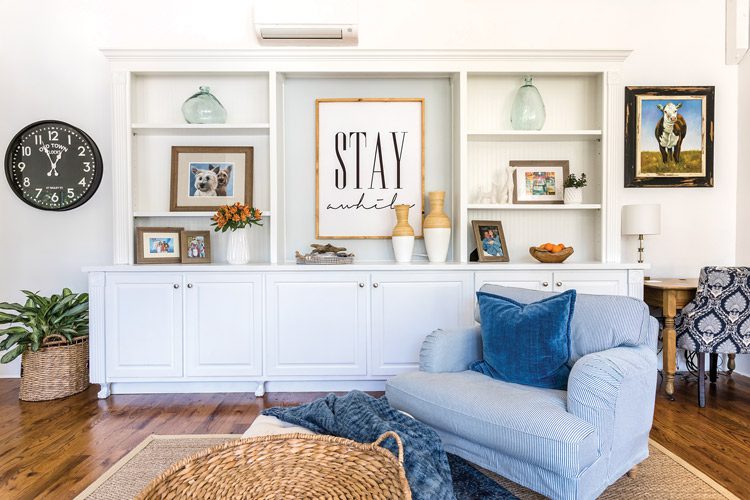 Strong Foundation
Laura was always a city girl, but she wanted her future kids to have a country childhood. They've put the land to good use, and now have two horses, five dogs, plenty of chickens and a goat who adopted himself into their family. "Every day is different," Laura says. She takes all the challenges and triumphs of living on a working farm in stride. Laura also took advantage of her home's location, using cedar wood from the surrounding trees on their property to build the structure.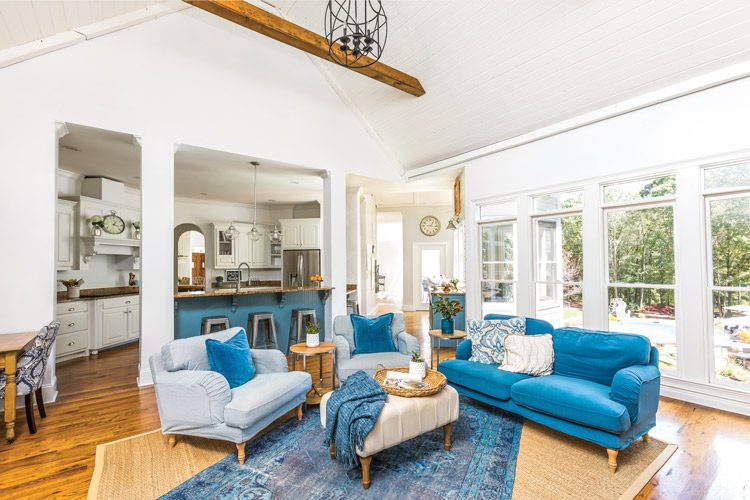 Starting from scratch isn't always the easiest option, but it does ensure that the home you build will be perfectly suited for your family. Laura had a clear vision of her dream home and went to an architect and then a builder to bring her plans to life. When they parted ways with their builder before their home was finished, it was up to Laura and Fred to complete the project. They put in the hardwood floors, painted the exterior, installed the trim and completed all the landscaping themselves. "We wanted this labor of love to be apparent in our home," Laura says. The house effortlessly pulls off a balance of Southern comfort, rural beauty and an elegant interior.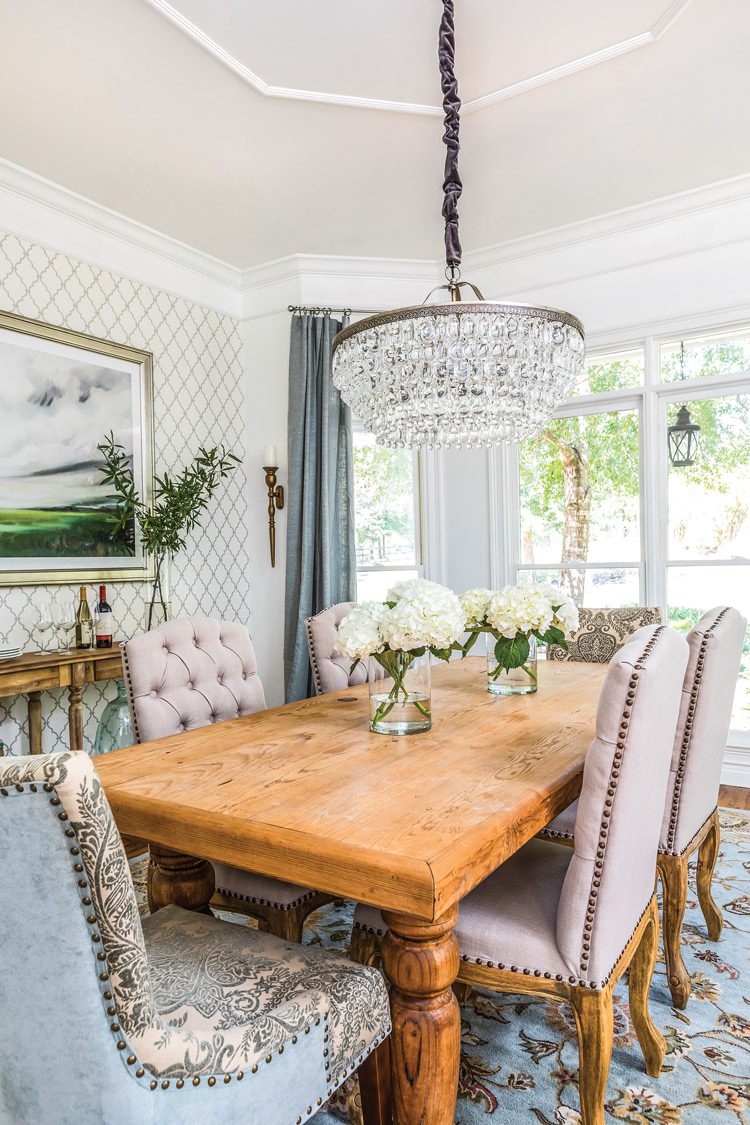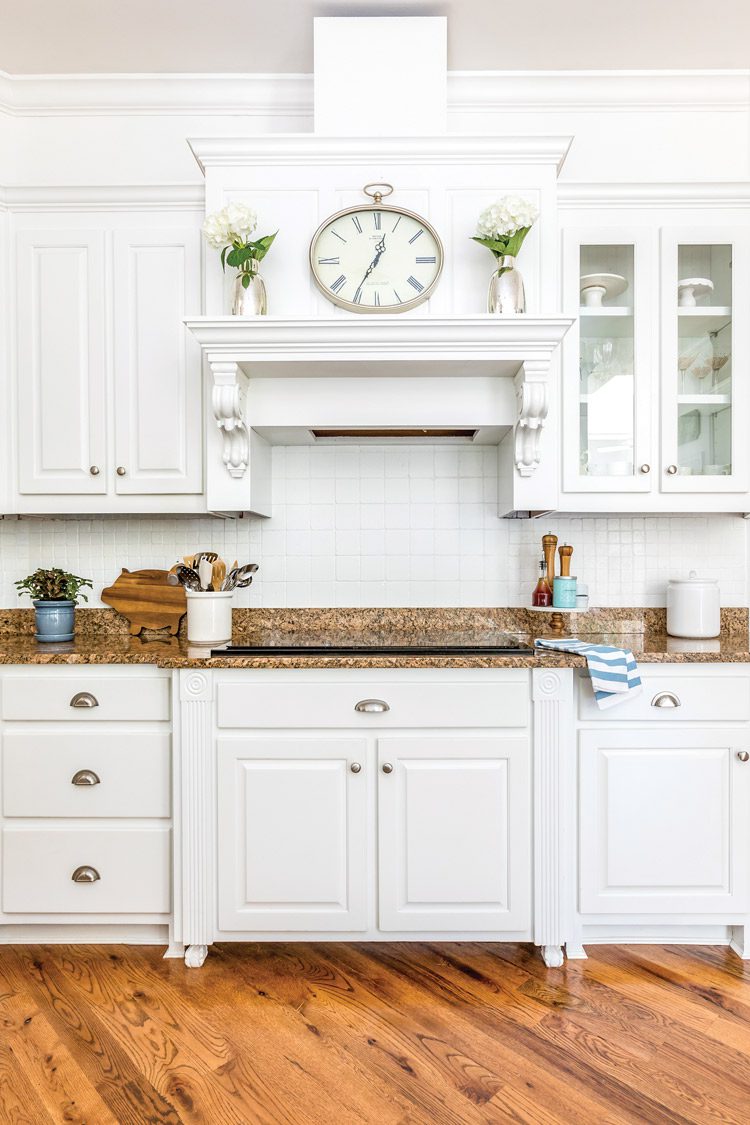 Southern Charm
"The most significant part of our home is our front porch," Laura says. "It's very open." She and Fred spend hours sitting on the porch sipping sweet tea, and with a view of the animals grazing in the pasture (which she says cuts down on landscape maintenance), it's not hard to imagine why this is her favorite part of the property.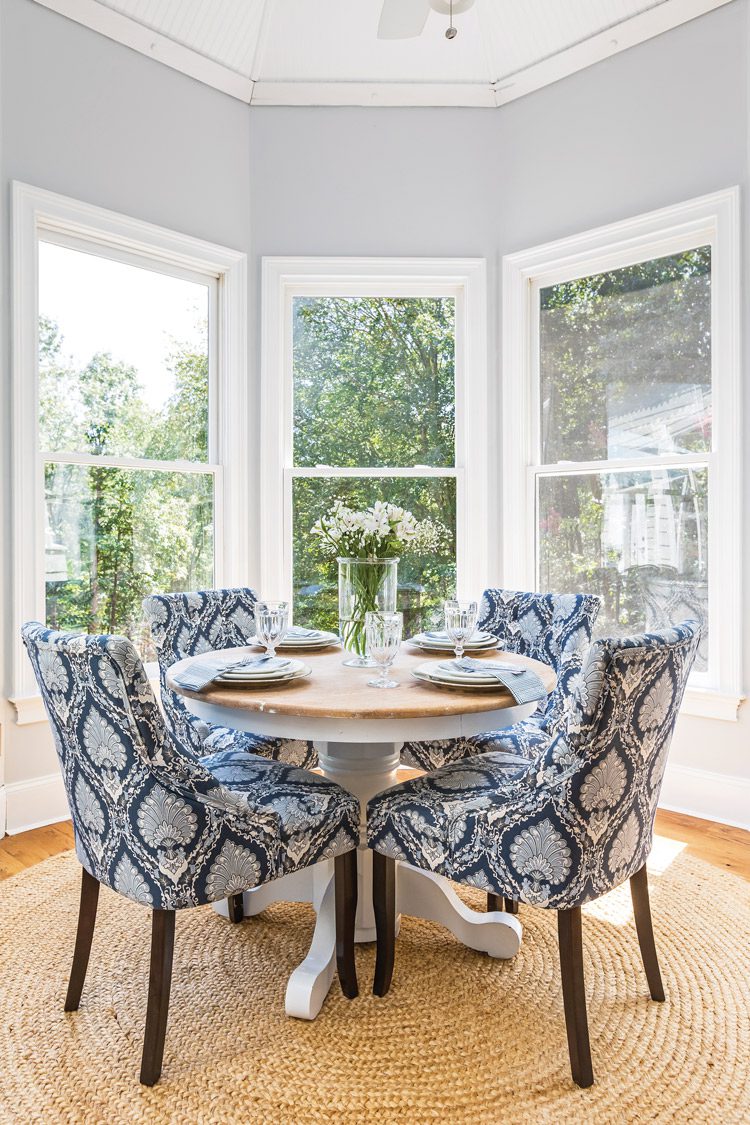 But the openness doesn't stop there. She designed her entire home to feel large and inviting. Her kitchen is connected to a "keeping room," which is a staple in Southern homes. It serves as a sitting room and is a more relaxed and informal room than the family room. It's perfect for visiting and lounging with guests while dinner is in the oven.
A House with a View
There are over 90 windows and pieces of glass in the home, and being a city girl, Laura had to resist her initial urge to install curtains over all of them. With one side of their home facing a 50-mile-long lake, and the other side facing a forest of cedar trees, there's no worry that neighbors will peek in, so windows that welcome the Georgia sunlight and frame the idyllic landscape were a must. Laura opted out of a traditional butler's pantry and installed a window and a cheery blue counter next to her breakfast nook.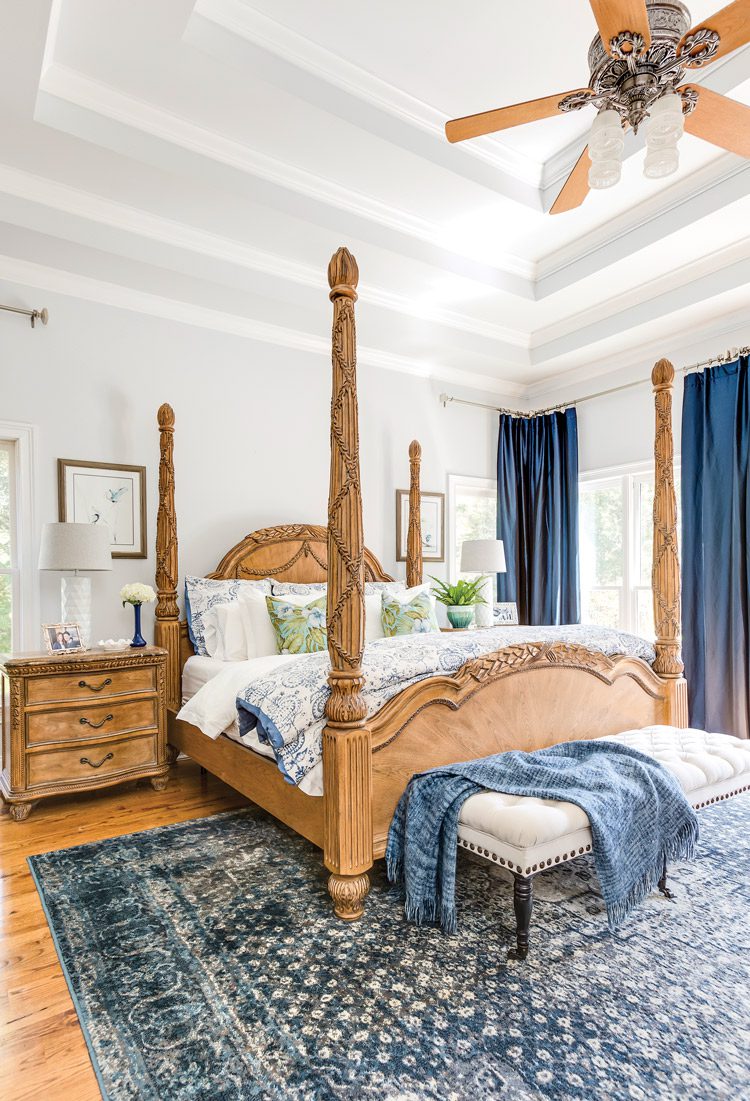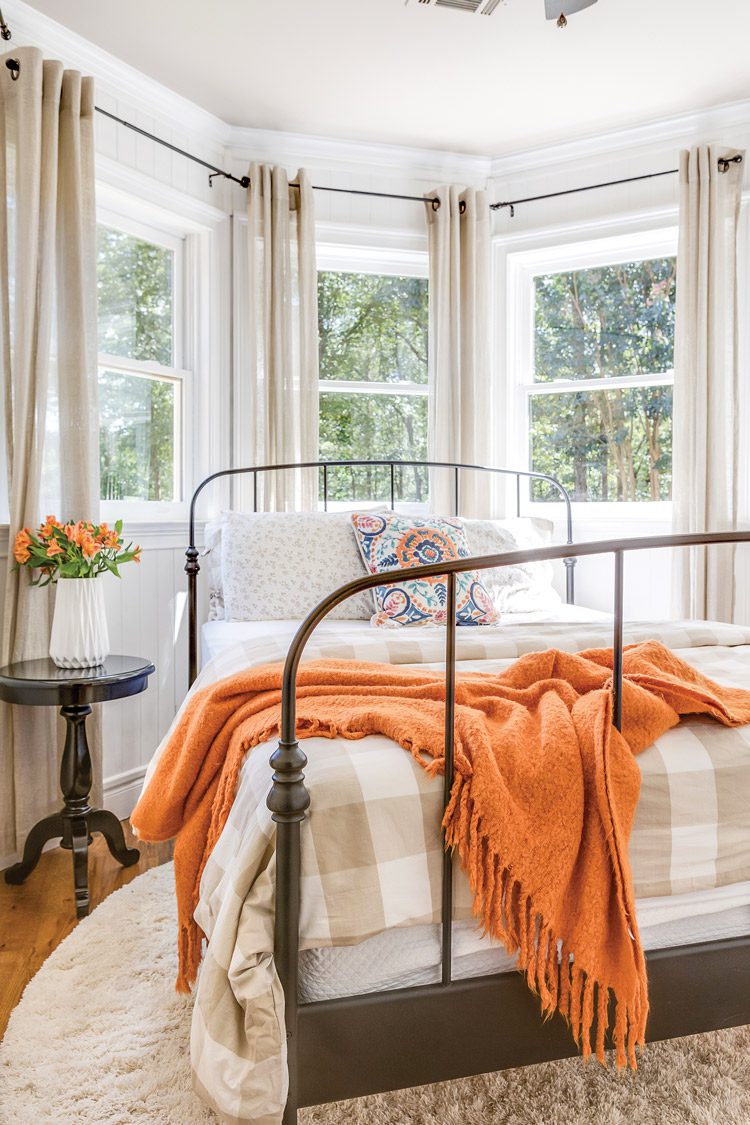 Georgia Dream Home,

Room by Room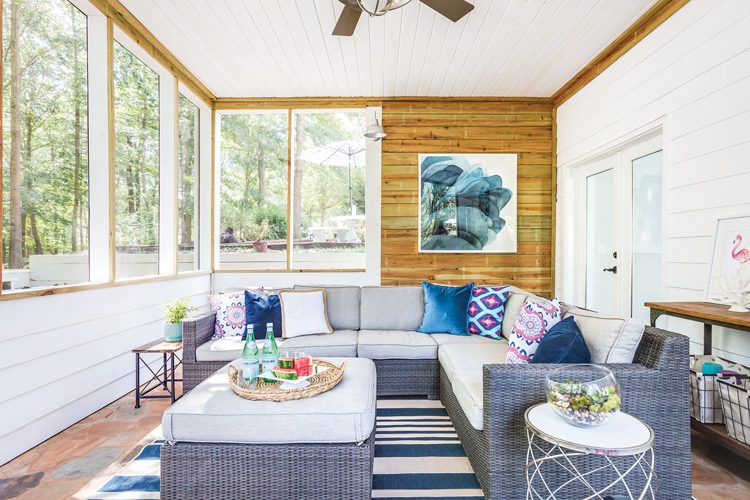 Laura describes her home's style as elegant with a dash of whimsy. Clean lines and glimmering chandeliers are offset with pops of colors and quirky patterns. However, each room has its own identity, even with the effortless flow of the design. The kitchen is simple and functional with minimal clutter and a mix of open shelving and cabinets, while Laura's office is chic and feminine, decorated with a magenta rug and gold accents. "I think it's refreshing to walk into a different aesthetic," she says. With animals outside and fresh interiors inside, the Janning family has lived up to the American farmhouse dream.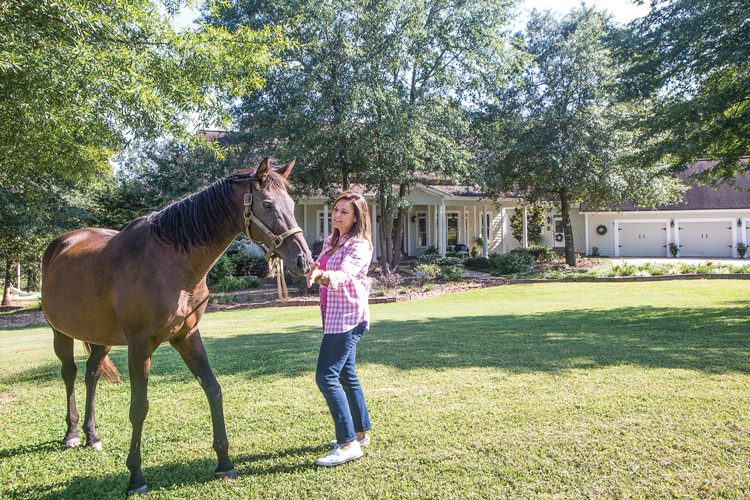 ---
Want to see another new build farmhouse home in Georgie ? Read "A Custom Modern Farmhouse in Georgia?" Of course, don't forget to follow us on Instagram, Facebook and Pinterest to get your daily dose of farmhouse inspiration!