Lakeside Luxury in Minnesota
Photography Landmark & Minneapolis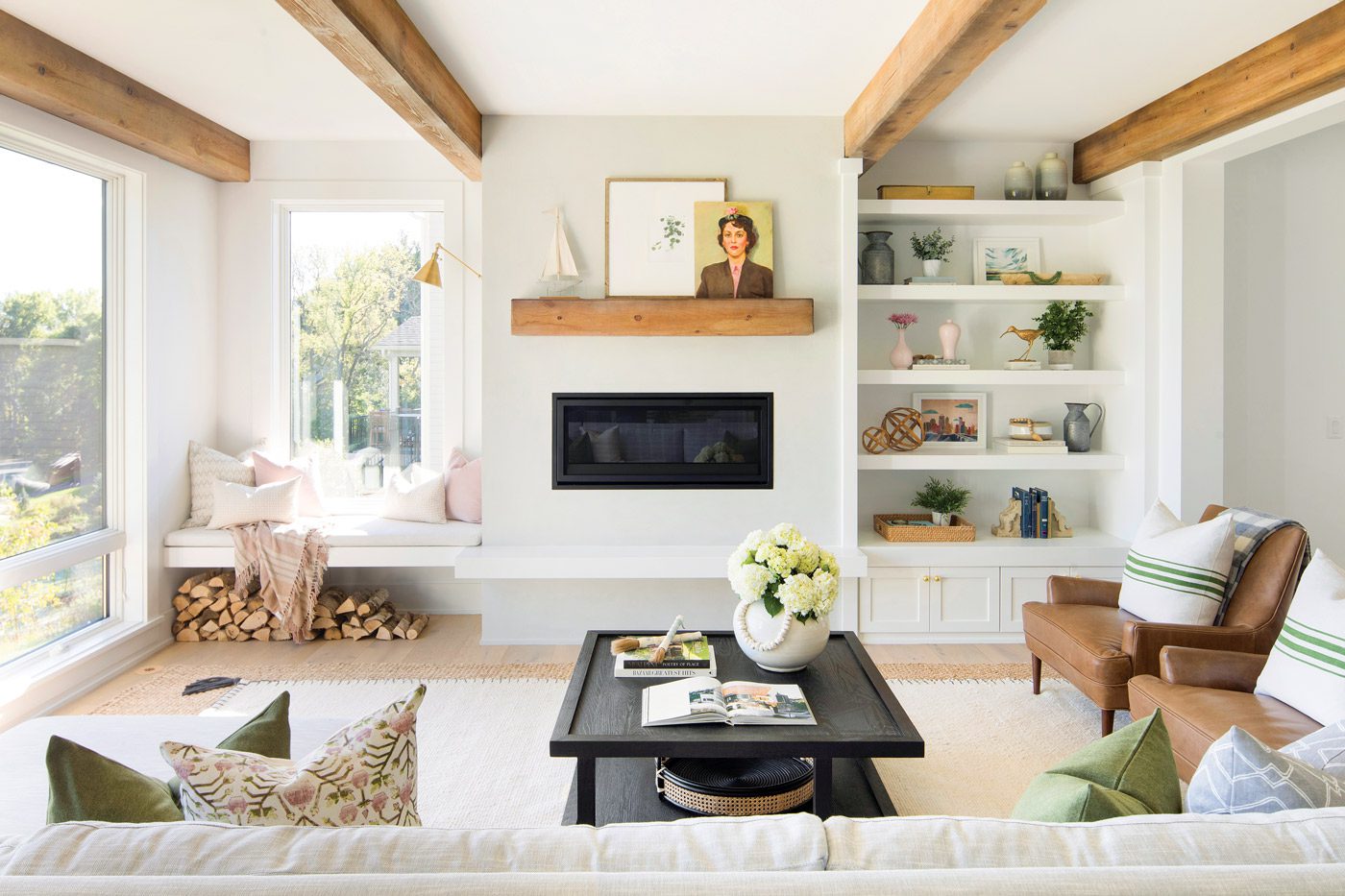 Photography by Landmark & Minneapolis
Modern farmhouse style meets energy efficiency in this lakeside farmhouse outside Minneapolis.
This 5,941-square-foot Minnesota home embodies lakeside luxury. It has five bedrooms, three bathrooms and is comfortably perched on a bluff overlooking Lake Prior. In it, farmhouse style blends with modern elements and energy-saving design to create a cozy home with gorgeous views.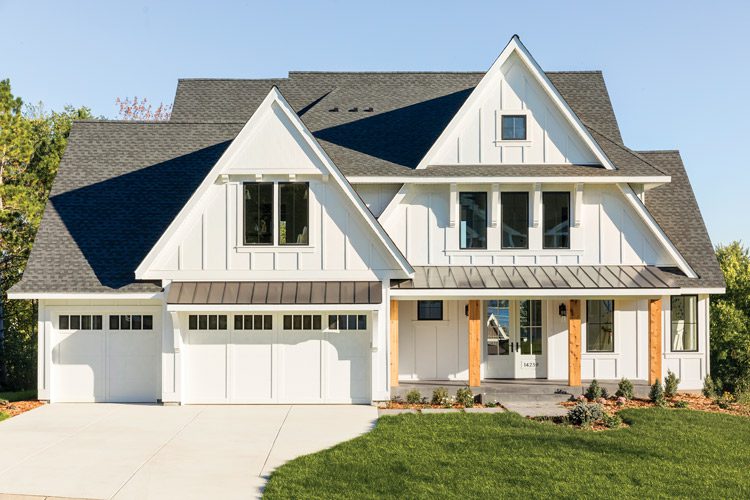 Functionality is one of the keystones of American farmhouse style. It lets homes look and feel inviting, while also allowing for the realities of life and the need for practicality. This concept is exemplified in spaces like the traditional mudroom that allows for extra storage. Farmhouse functionality can also be extended into the realm of energy efficiency.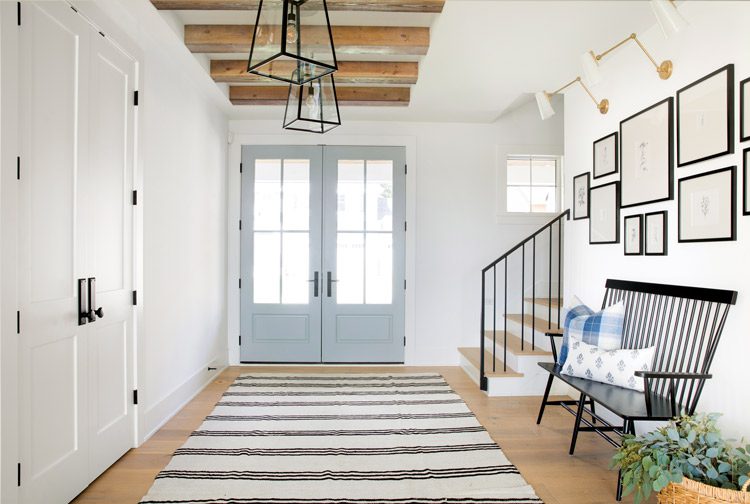 Quality and Lakeside Luxury
For architect David Zweber of David Charlez Designs, a love for design began in his childhood. "As a child, I enjoyed Tinker toys, erector sets and Legos, and they all served as the means to construct my imagination's creative visions," he says. Now with years of experience at a thriving company, David says he continues to learn and grow. "I enjoy looking at architecture in every city I visit, to be inspired with new ideas I can incorporate into my next design," he says.
When beginning the process of designing a home, the key is to find a way to meet the clients' needs while bringing together beauty and functionality with an eye for luxury. "I understand that custom homes are deeply personal ventures, and I relish walking with clients through their finished homes, experiencing spaces that grew from imagination to reality and how that reality impacts my clients' lives," he says.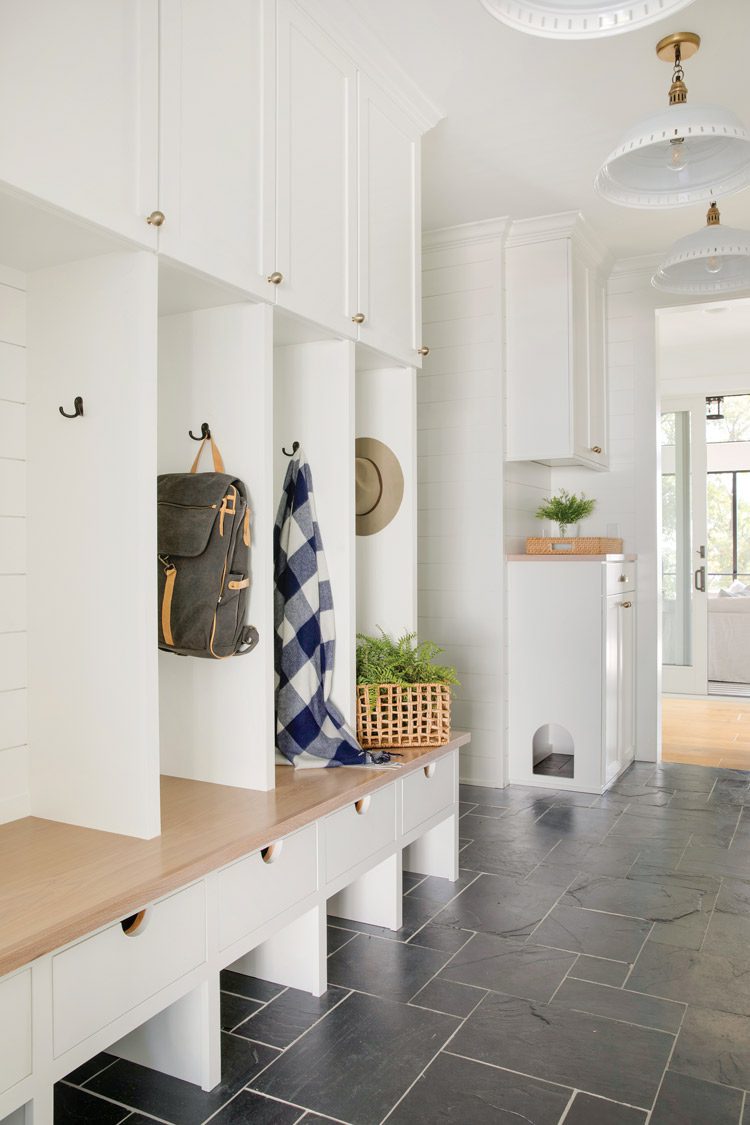 Blending Style and Function
Bringing together a client's wish list and all the elements of architectural design can be a challenging balance of style and function. An added layer is determining what is a contextually appropriate design. For this home, a modern farmhouse style blended well with the suburban setting. Due to the home's proximity to the lake and location atop the bluffs, the homeowners wanted to take full advantage of their view in their home design. They asked to maximize window space on the backside of the house to allow for a full experience of the stunning scenery. "The process to accomplish this was to have an open floor plan and to design the main living areas to the back of the home, including the great room, dining area, screen porch and owners' suite," David says. This open concept also allowed for the kitchen and foyer to have glimpses of the lake.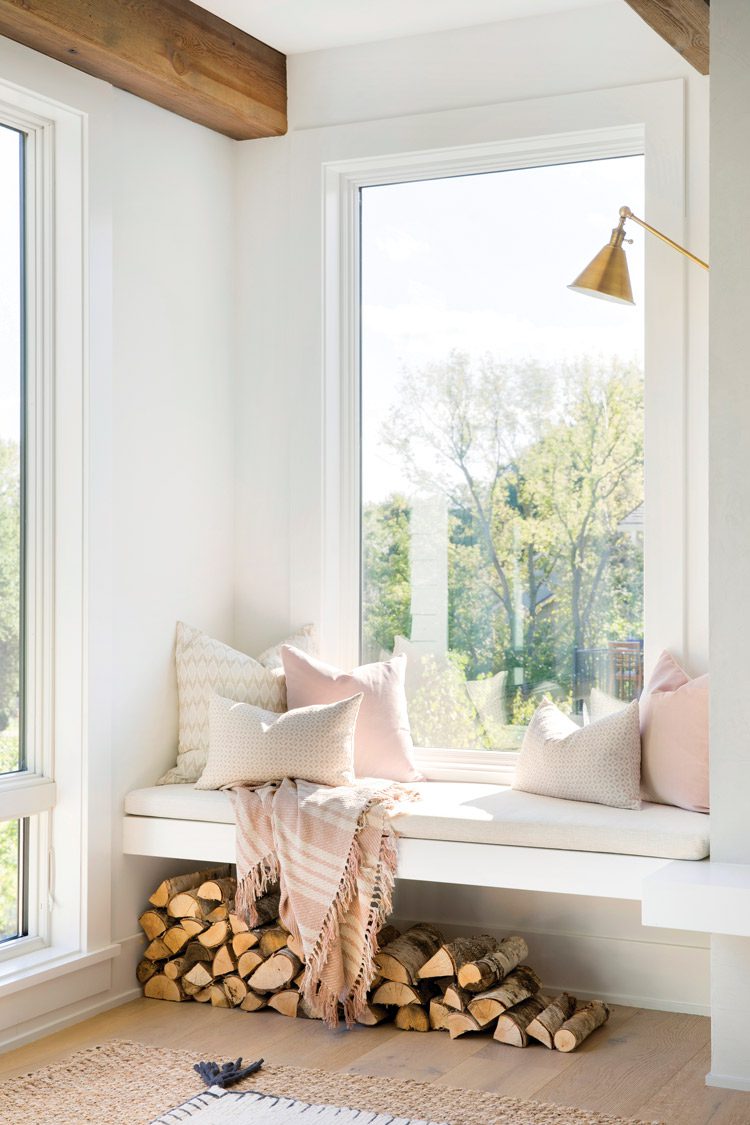 While lots of windows and an open concept achieved the homeowners' goal of having their lake view unobstructed, it also created the potential for trouble in the often frigid temperatures of Minnesota winters. "There isn't anything worse than having frost on the inside of your windows on a cold Minnesota winter morning," David says. To combat this issue, he recommends investing in high-quality windows that will help regulate the temperature in your home, providing an eco-boost to help with sustainability.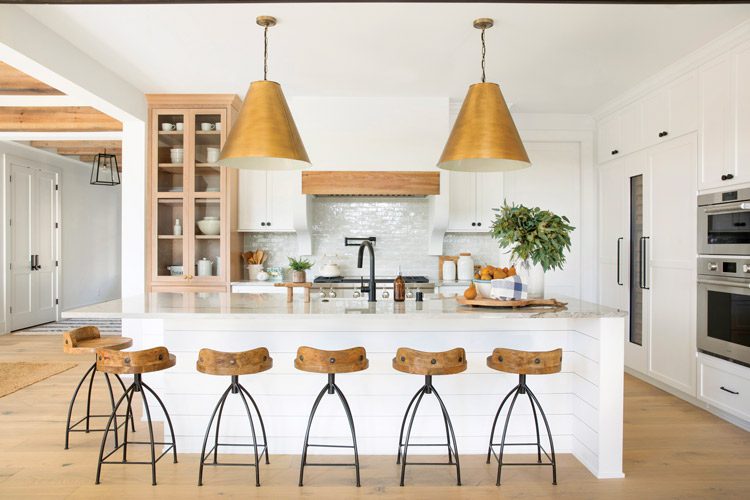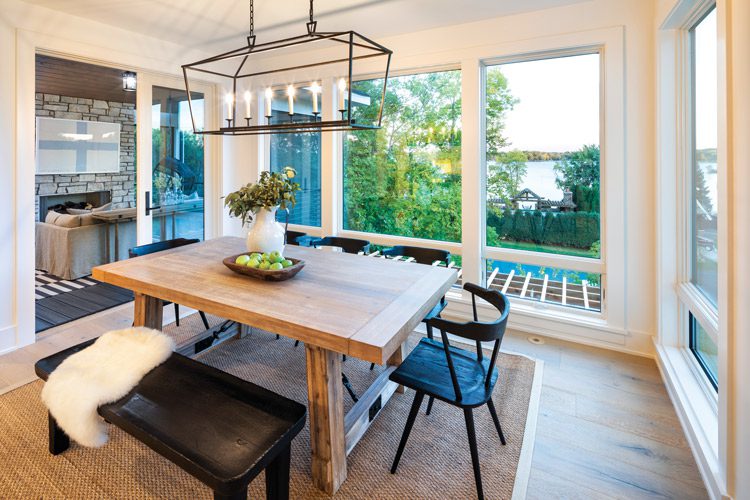 In addition to the view, the abundance of windows and the open concept let in a great deal of natural light in the daytime, reducing the need for electricity. This energy-saving measure is both beautiful and functional. The luminous, open spaces of the living room, kitchen and dining area are perfect for hosting. Farmhouse charm is visible in the white paint exterior, exposed wood beams, the cozy all-seasons porch, custom woodwork, cedar posts, mudroom and rustic lighting. All these elements come together to create a bright, airy and comfortable home with gorgeous views and a nod to energy efficiency.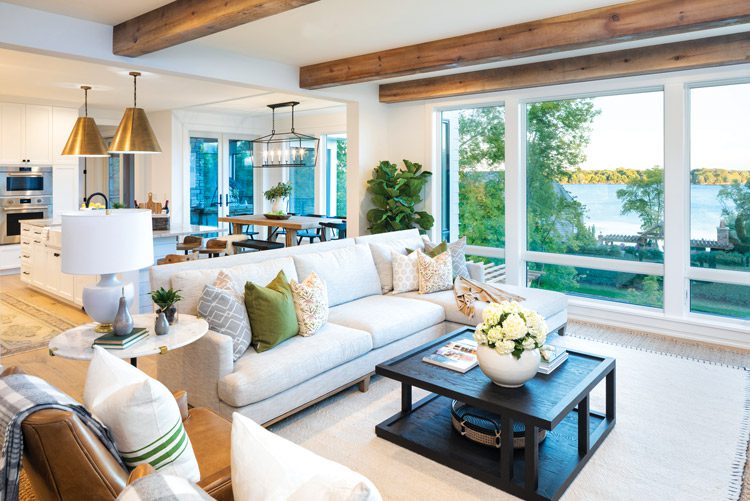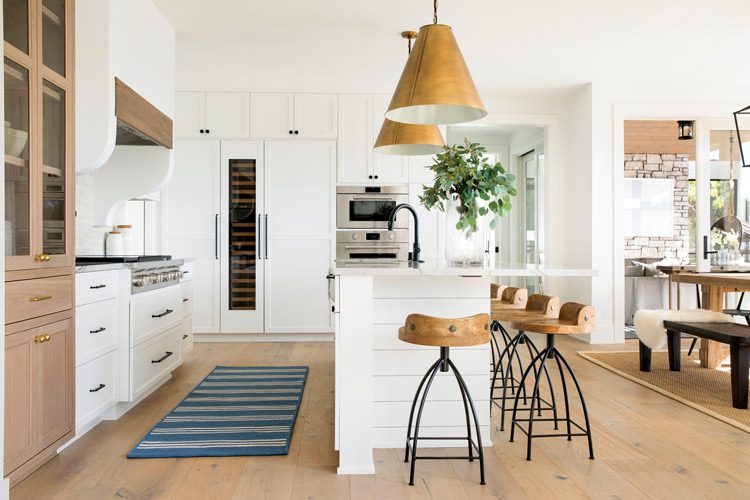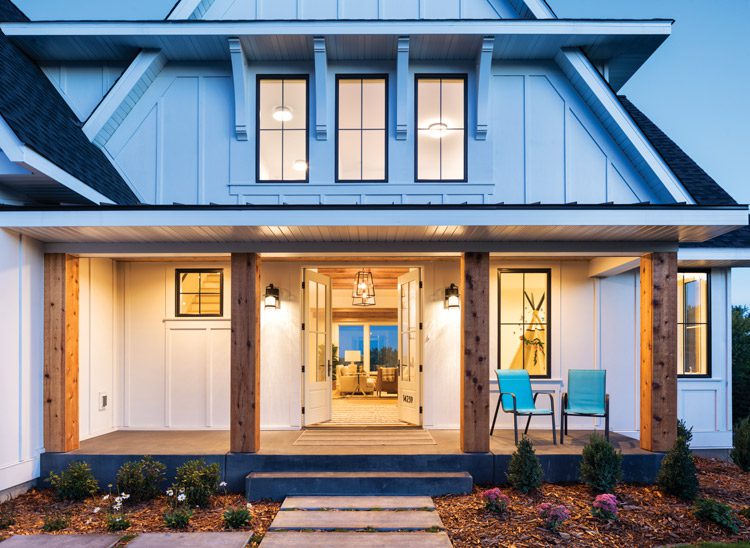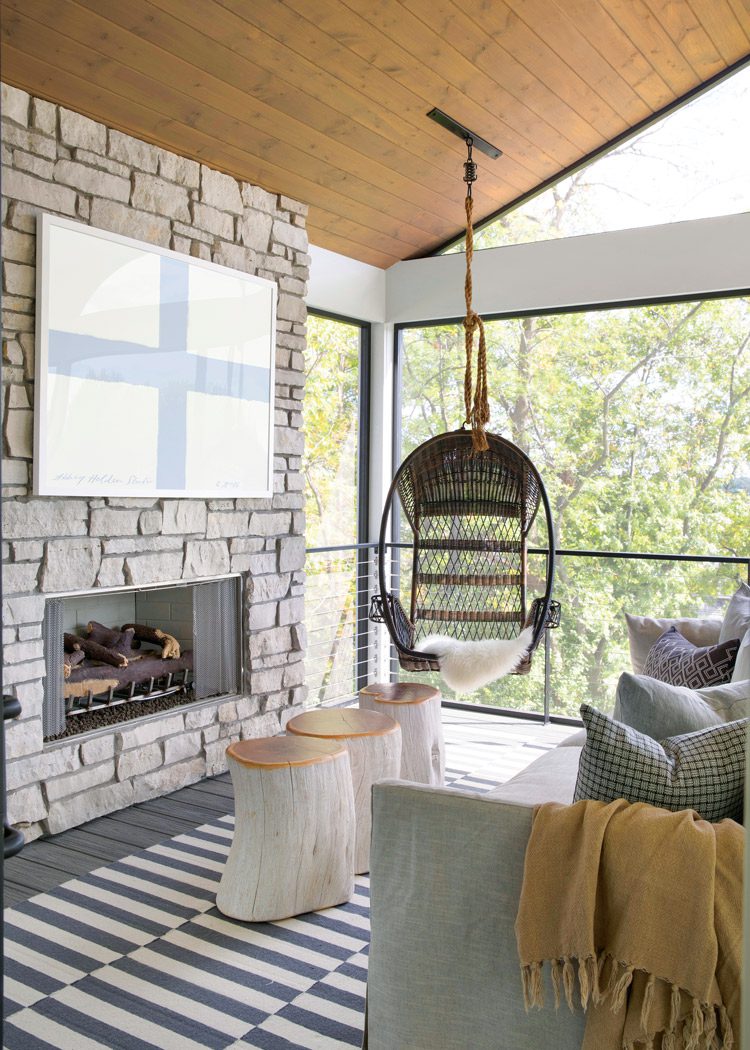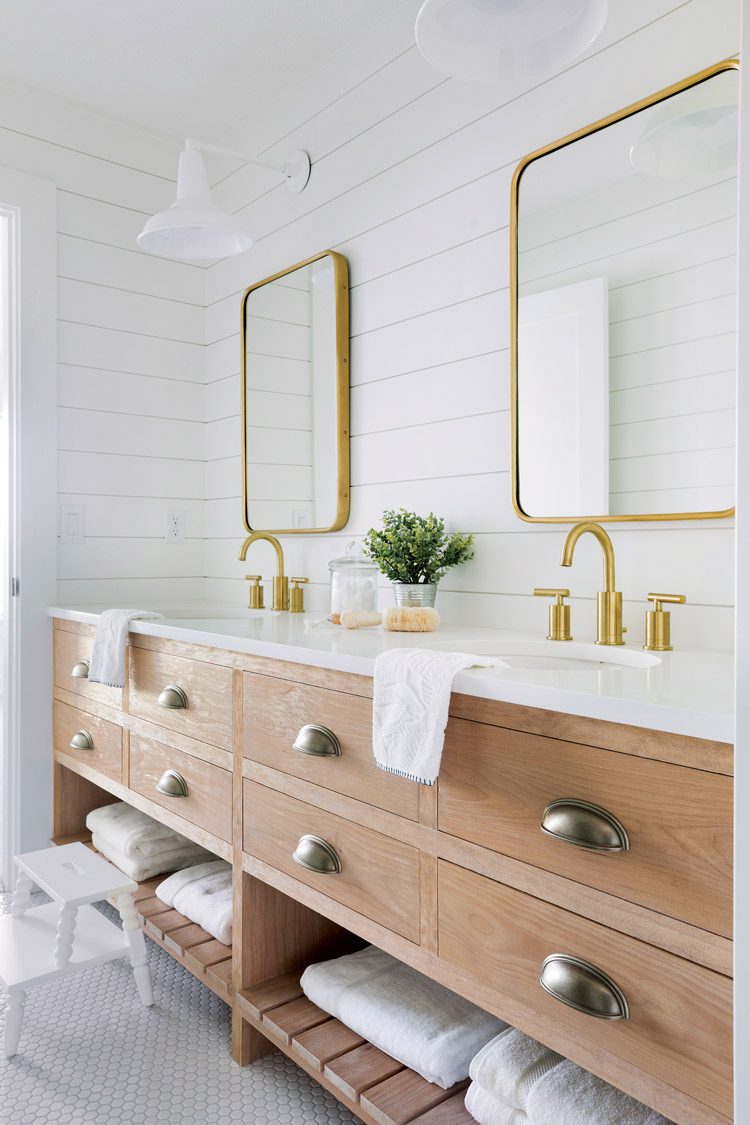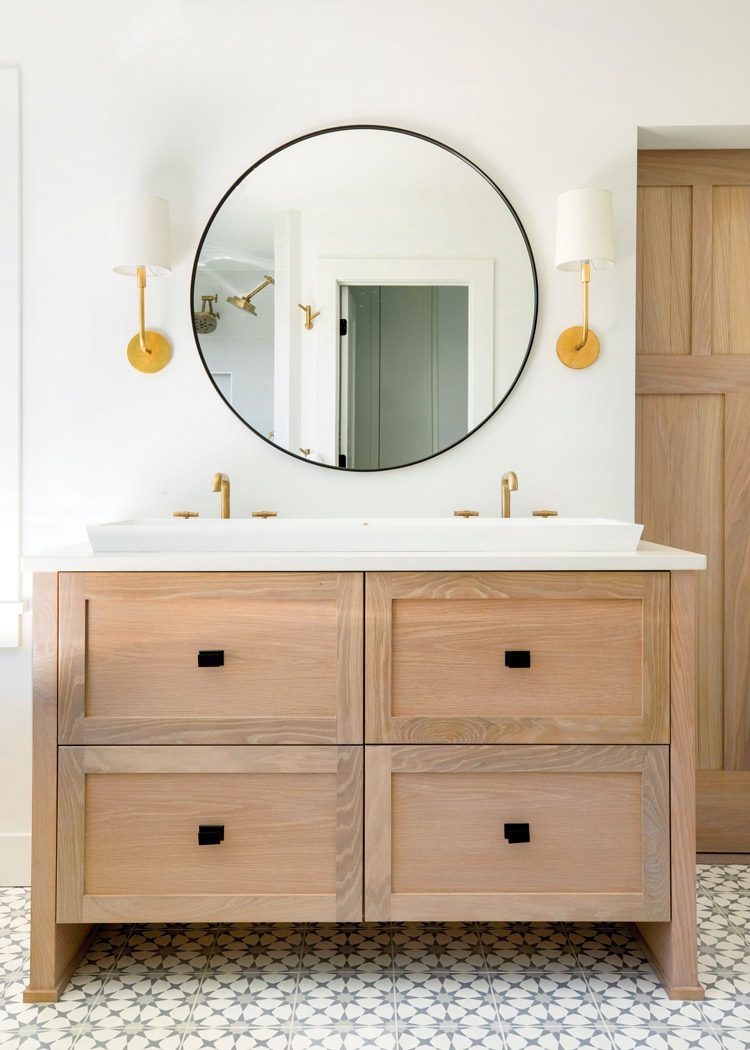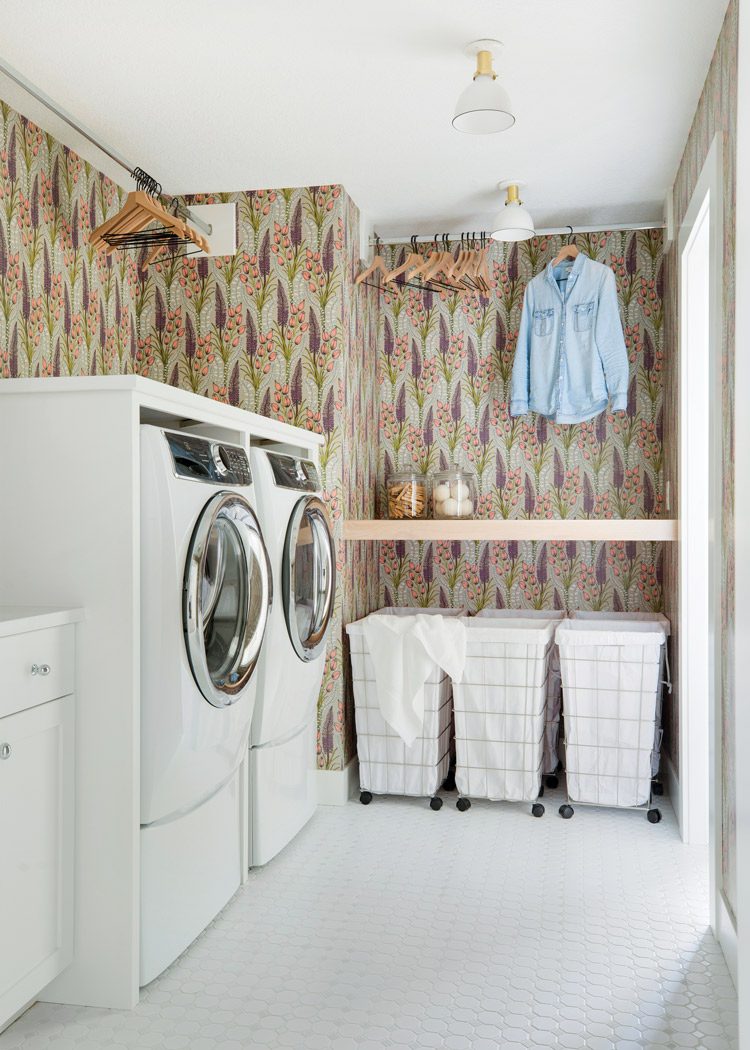 ---
Want to see more Minnesota modern farmhouse inspiration? See "How to Get the Best Staircase Design." Of course, don't forget to follow us on Instagram, Facebook and Pinterest to get your daily dose of farmhouse inspiration!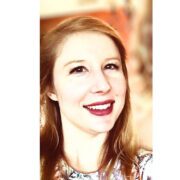 Laura Shimko
A lover of history, good stories and beautiful spaces, Laura finds that writing for American Farmhouse Style is a wonderful outlet. Residing in the rugged West, she enjoys watercolor sunsets and finding beauty in the unexpected. She is a wife to a wonderful husband and brand new boy mom. When not cuddling with baby or her two cats Tigger and Scout, she enjoys dabbling in fiction writing, attempting soap making, baking and DIY home projects.