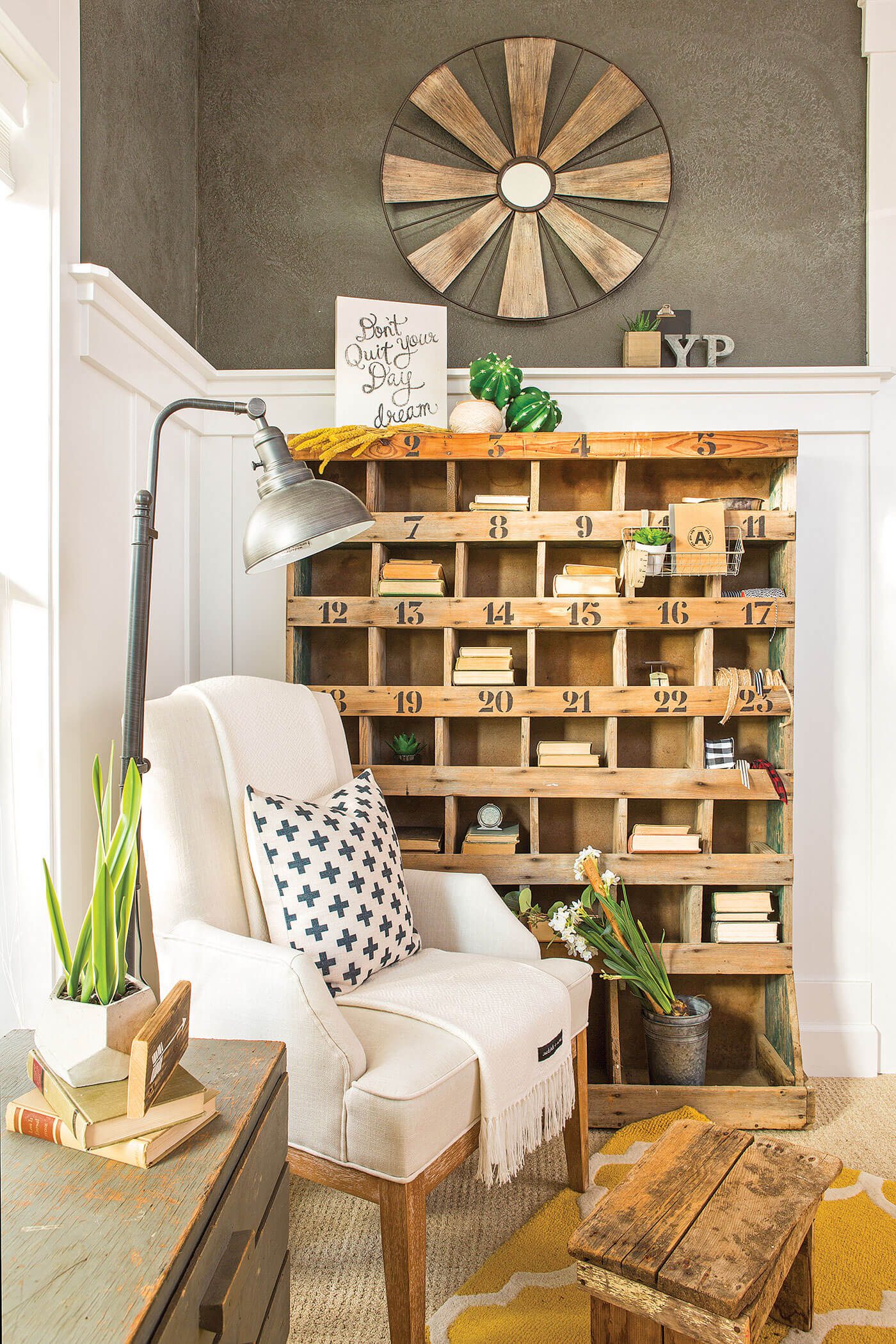 What is farmhouse style? It's warm, cozy and inviting. It's family-friendly, with areas to hang out together and build relationships. It's light, bright and airy, yet not overly pretentious.
That's a lot of adjectives, you might say. What do feelings and vibes have to do with a decor style? Everything! The vision you have for your home is all about feelings and vibes, because your decor will help your home to feel the way you want. Other styles give off vibes that are clean, tech-savvy, vacation-ish or stately. But farmhouse style is all about comfort, invitations to join in and become part of the family.
Is that what you want for your home?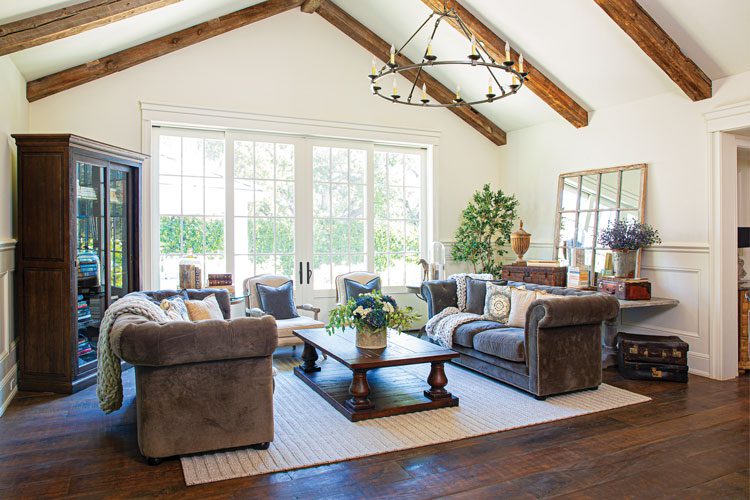 If so, you're in the right place. Here at American Farmhouse Style magazine, our goal is to help you create the home of your dreams: one that's pretty, but also helps you live out your goals for your life and family.
So what is farmhouse style in practical terms? Take a look.
This is part of our Design Glossary series! Catch the whole series to find out more about the different types of farmhouse style!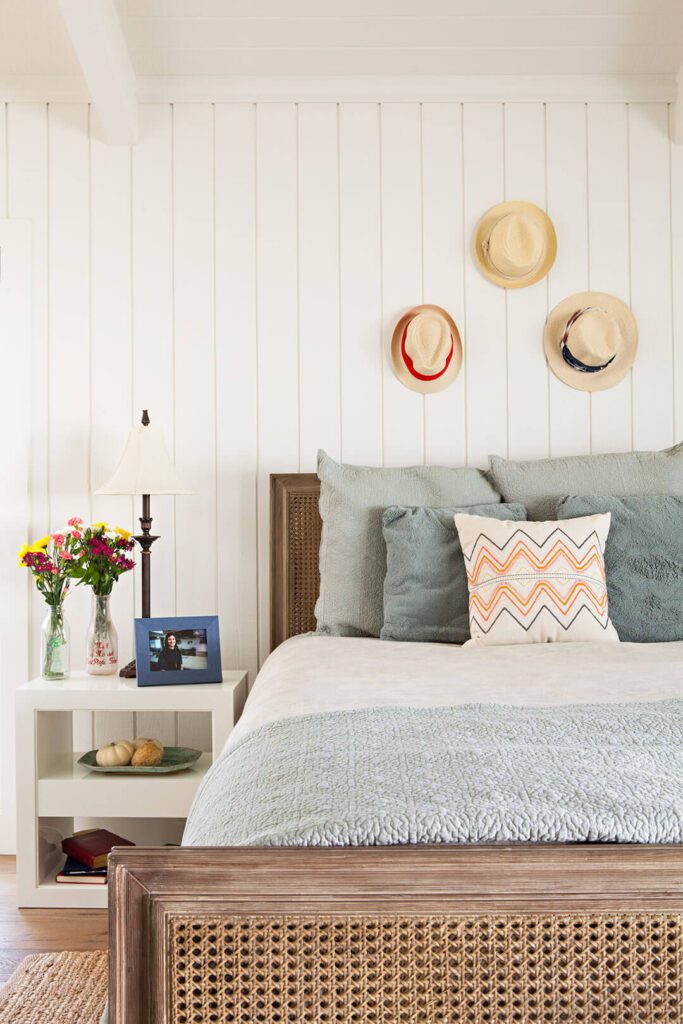 Wall Paneling
Shiplap is the most quintessential type of farmhouse wall paneling. Shiplap consists of (usually horizontal) boards covering the wall that have small gaps between them. The result adds texture and charm to the house.
But did you also know there are other types of wall paneling that can help your home fit into what is farmhouse style? These include:
Beadboard
Clapboard (mostly used for exterior siding)
Tongue and groove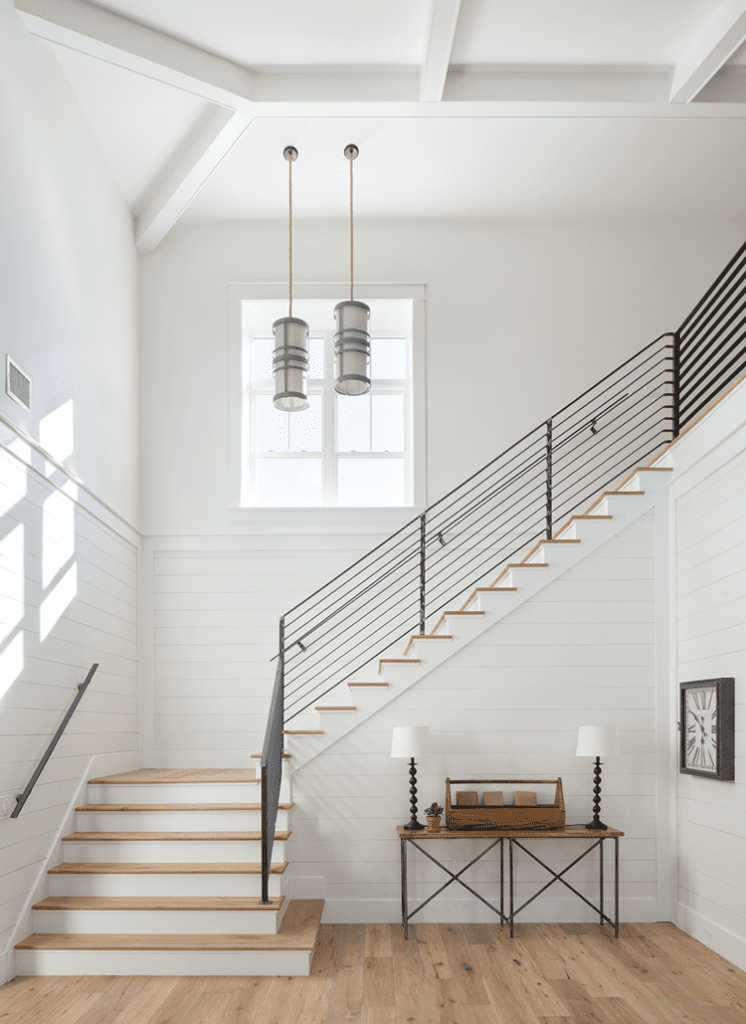 Also, with all these options, you can do wainscoting, which means you only cover the lower part of the wall with the wall paneling. Beadboard wainscoting will look more vintage farmhouse, while board and batten will take on a modern farmhouse look.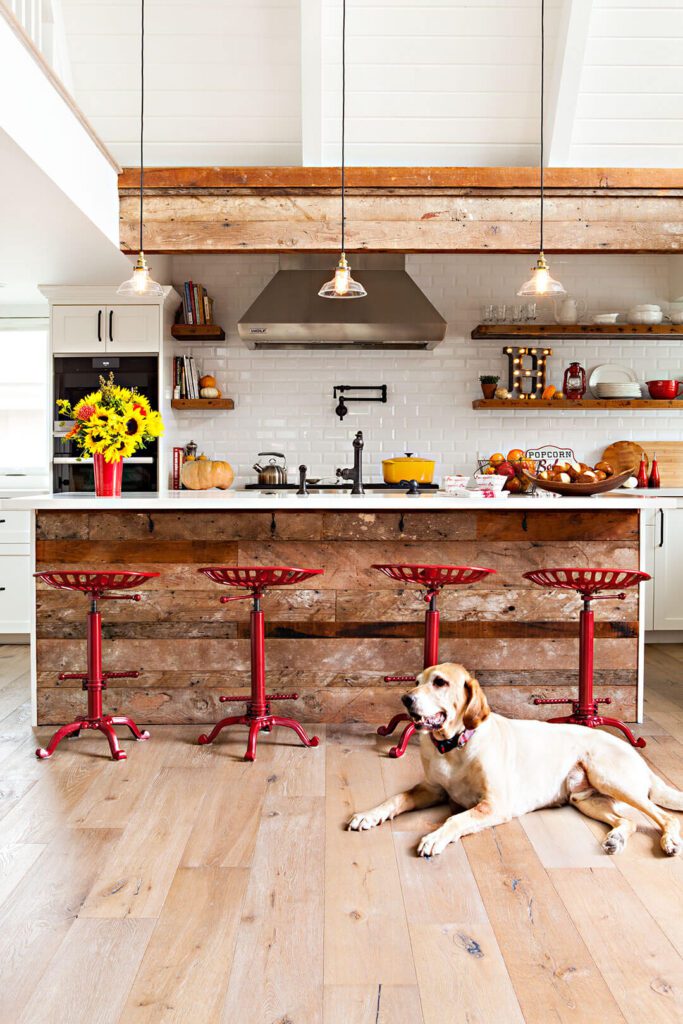 Wood Finishes
Wood is the meat and potatoes of the farmhouse. In the past, farmhouses were plain and simple homes, built by hand by farmers and their wives. This practice is old—as old as the Western expansion in the early 1800s (think Little House on the Prairie). At that time, the home either kept its natural wood finish, or got a coat of whitewash (white paint) if the family could afford it.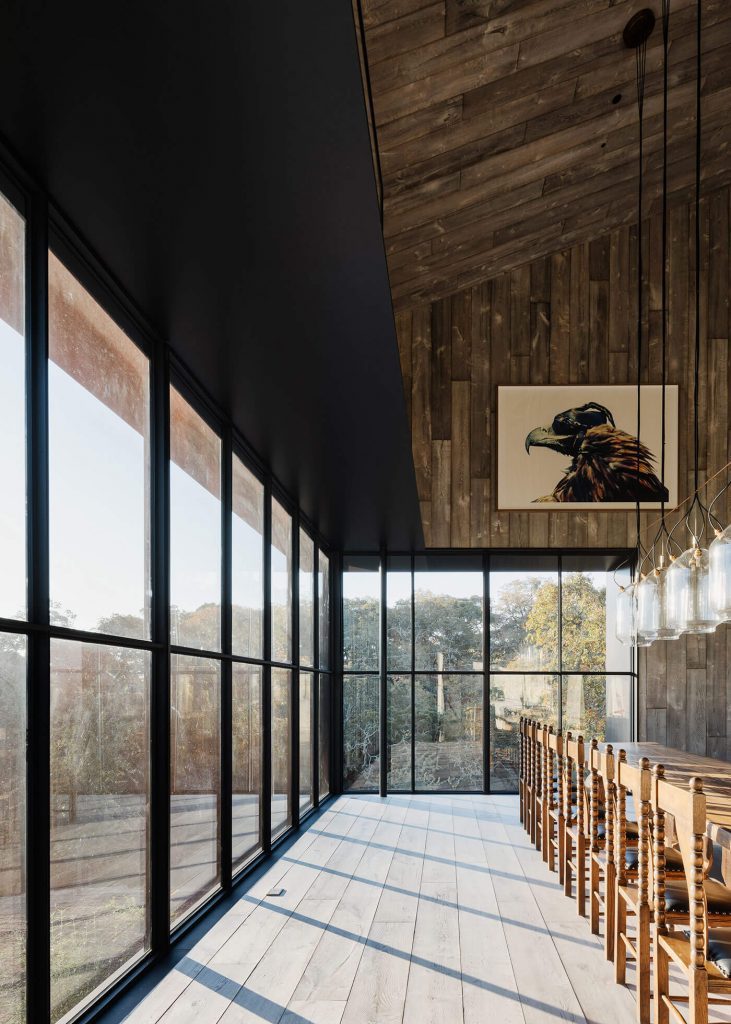 In today's farmhouse, keep wood in the foreground of your home design. This can include:
Flooring
Kitchen chairs (particularly Windsor chairs)
Other furniture with a wood finish
Exposed ceiling beams
Kitchen cabinets
Wall art frames
Butcher block countertops
Old wood toolboxes to hold decor
Wood bookshelves
...plus so much more! What is farmhouse style? It's wood, wood, wood. And your wood can be painted too—white wood features are gorgeous.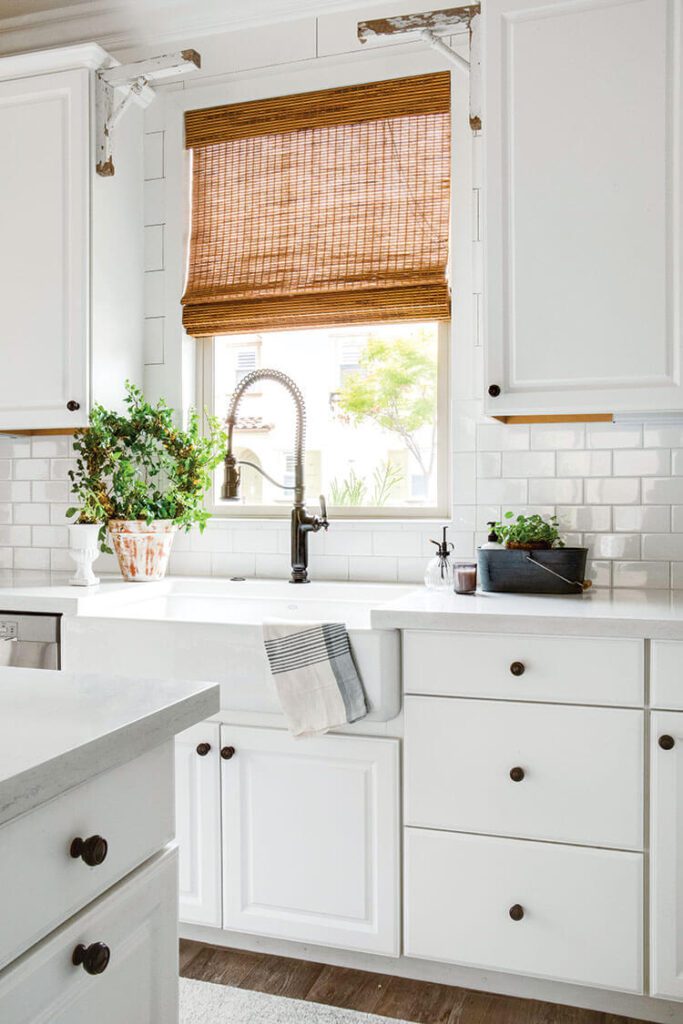 Farmhouse Sinks and Freestanding Tubs
In your kitchen and bathroom, there's no better way to get farmhouse style than with your sinks and tubs. For your sink, go with a farmhouse sink. This type of sink is deep, and either has one or two sections. Some farmhouse sinks are apron-front sinks, which means the front of the sink is exposed outside the cabinet. But you can also get a farmhouse sink that doesn't have an apron front.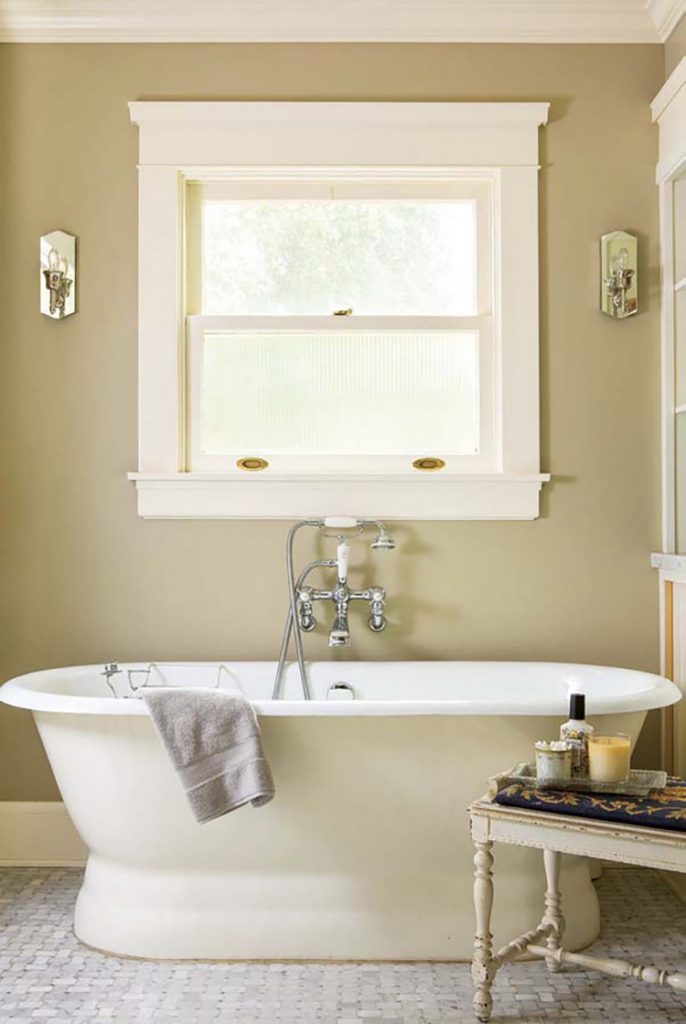 For the bathroom, the freestanding tub is a perfect focal point and main feature. The shape of the tub you choose will also help further define your farmhouse style. A clawfoot bathtub has vintage vibes, and the tub in the picture above has a traditional and vintage look because of the lips and detailing along the top and bottom (resembling moulding). In contrast, a freestanding bathtub with straight walls (that looks like it has no moulding) gives off modern vibes.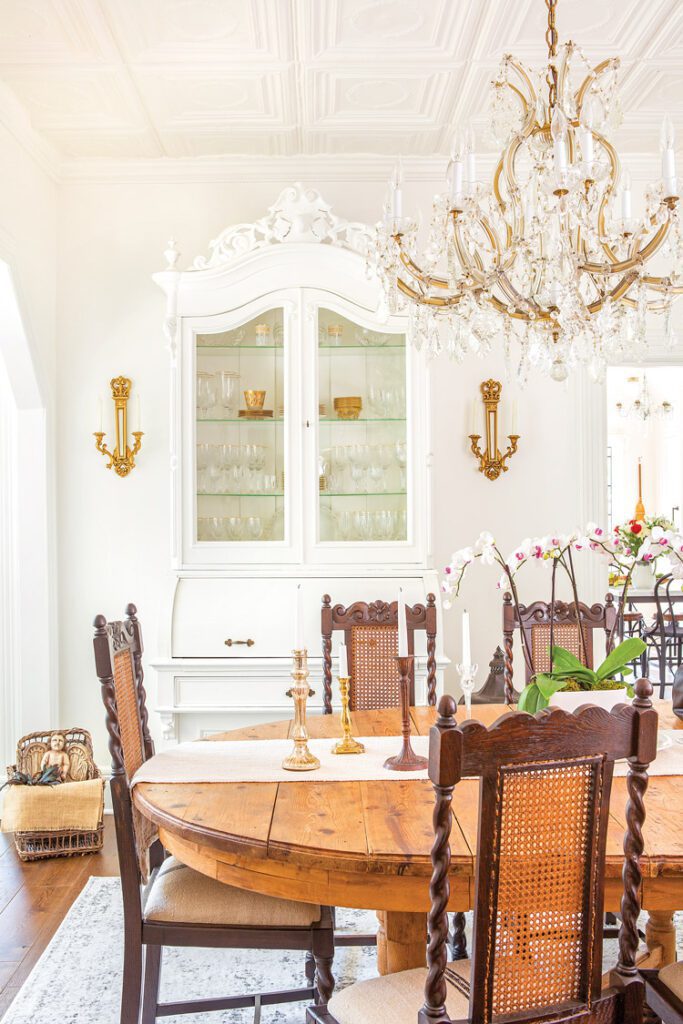 Vintage Collectibles
The farmhouse is the perfect place for all things vintage. Vintage collectibles can be any old thing you find, love, and keep collecting. From jadeite serveware and old scales to vintage wall art, signs and typewriters, the options are endless. Let your own history, nostalgia and tastes dictate the kinds of collectibles you hunt.
Imperfect Details
What is farmhouse style? It's all about imperfections. That can mean furniture that has some scratches, wood flooring you let wear over time or even rust you let accumulate on some of your vintage collectibles.
Imperfect details are going to be different for every home. Here are a couple ideas for purposeful imperfections you can curate yourself.
Chippy furniture (bonus points if it's vintage!)
Rusty signs
House plants overflowing from their pots
Brushed metal finishes that gain patina over time
Galvanized metal in decor and planters
Old books with the covers falling off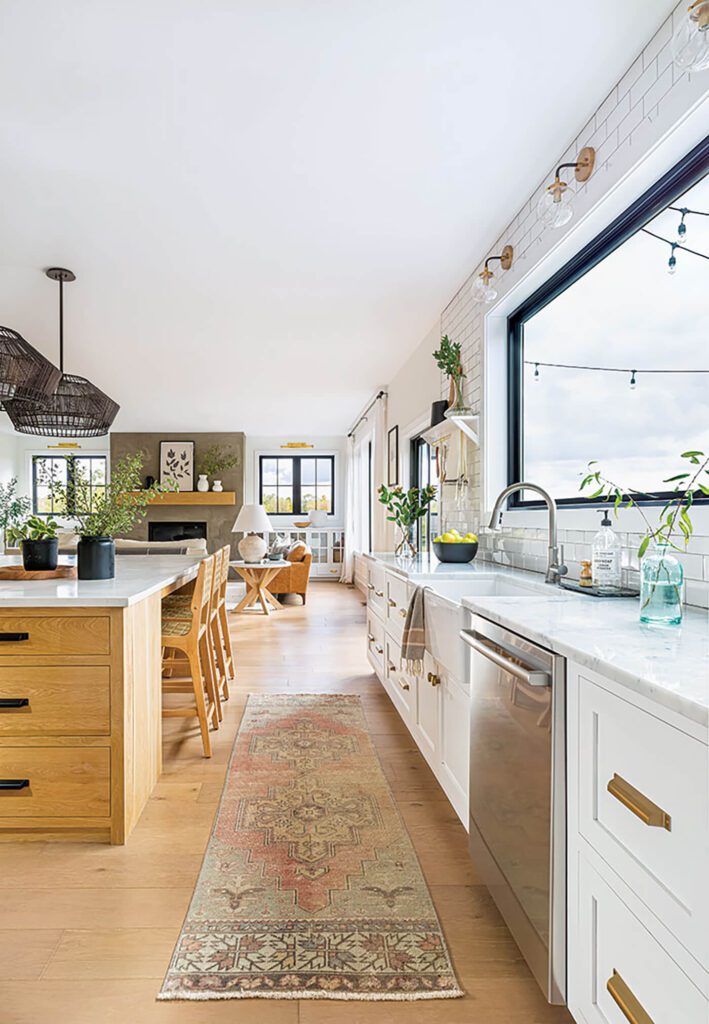 Everything Else
There are so many other signature materials and decor pieces that will create gorgeous farmhouse style in your home! But remember: What is farmhouse style? It's customized to what you love.
To help you further, here's a list of additional features you can add to your farmhouse style home. And of course, you can always subscribe to American Farmhouse Style to get inspiration directly into your mailbox all year long!
Subway tile
Neutral color palettes
Industrial lighting
Sliding barn doors
Brick (exposed or white washed)
Denim and leather
Patterned floor tile
Mudroom lockers
Chicken coops
A kitchen garden
She shed
Gingham and plaid
Wrought iron bed frames
Open shelves
Two-tone kitchen cabinets
...and so much more! The options are endless.
---
Want more design ideas? We'd love to have you follow along with us! Head to on Instagram, Facebook and Pinterest and follow us for daily inspiration. And don't forget to sign up for our newsletter (right below this article) for inspiration right to your inbox!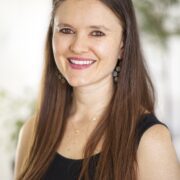 Victoria Van Vlear
Victoria is the brand leader and editor of American Farmhouse Style. She shapes the editorial direction of the brand, both through the physical magazine and digitally on the brand's website and social media platforms. As a home décor enthusiast and DIYer herself, she knows what a little paint and patience can do for a room! Victoria is also a wife and mom to two little ones: one on earth and one in heaven. With any (not so spare) time, she devours book and dabbles in fiction writing. You can follow her on Instagram @victoriavanvlear