A Victorian Farmhouse in Pasadena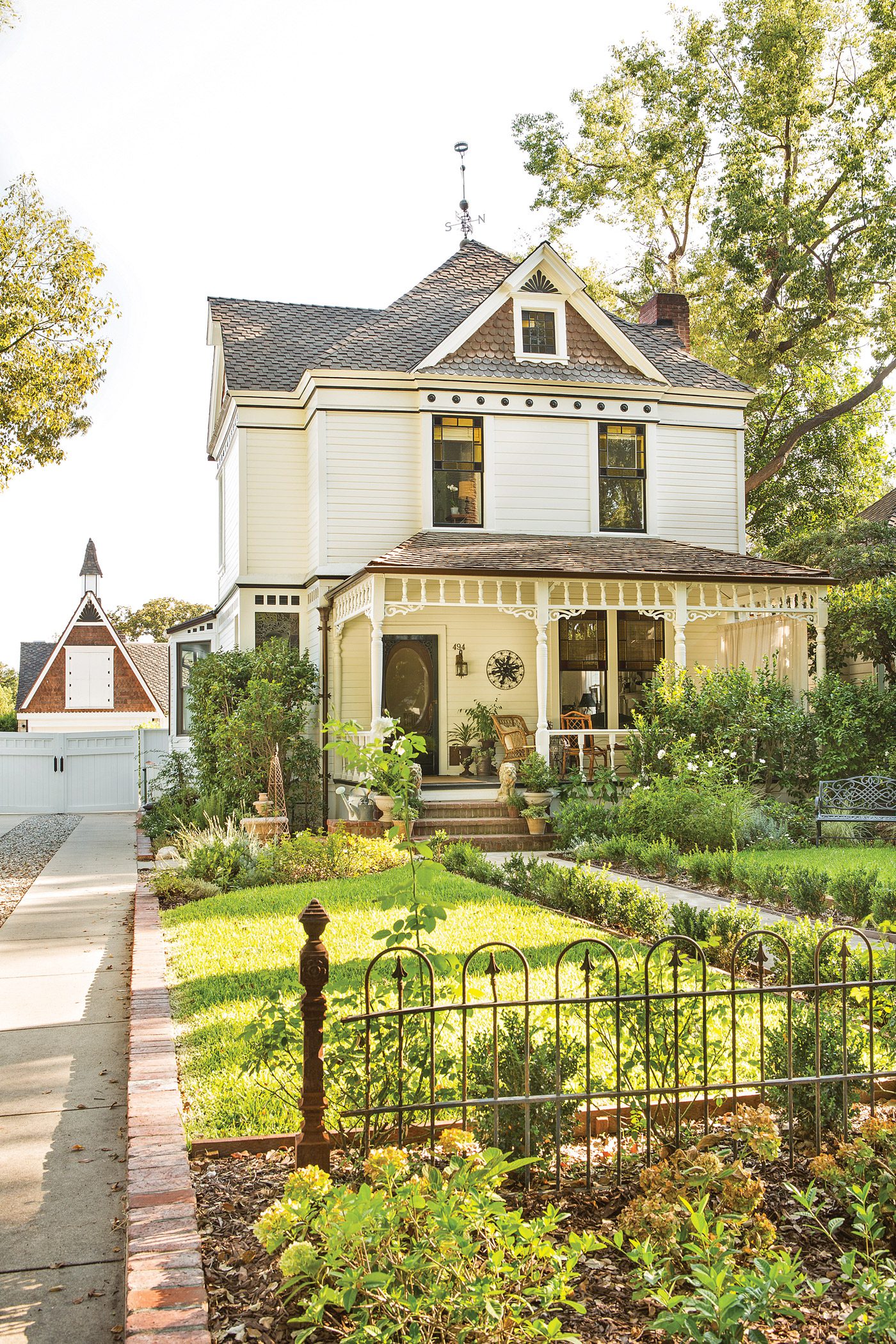 Written by Stephanie Agnes-Crockett
Photography by Bret Gum
Styling by Victoria Van Vlear and Kristin Dowding
This historic home in Pasadena, California, brings farmhouse design to Victorian architecture.
How do you bring farmhouse style to a historic Victorian structure? Blogger Kelly Wilkniss of My Soulful Home and author of the book My Soulful Home: A Year in Flowers, has completed several home projects, including a build-from-scratch home. As soon as she saw the Victorian house in Los Angeles county, Kelly knew it had to be hers, and she wasn't intimidated by the work that would need to be done. Upon acquiring the home, she began the renovation and restoration project that would turn the 1886 antique into a chic farmhouse treasure.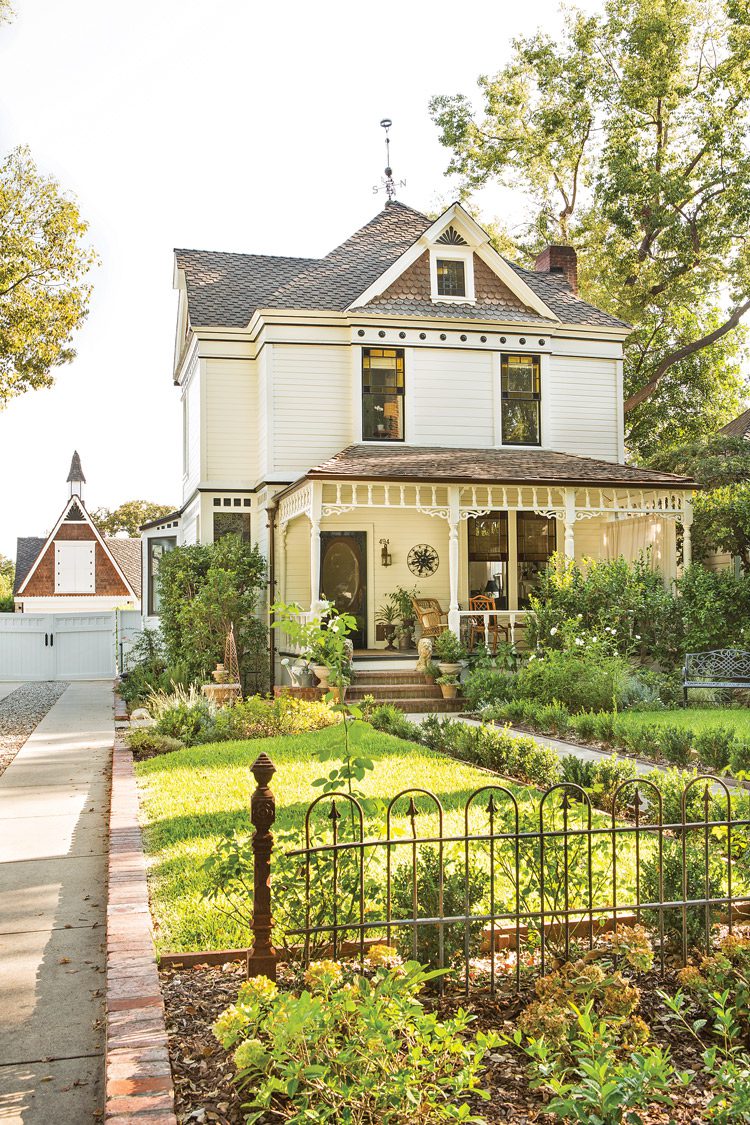 Live-in Renovation
The renovation process was just that—a process. Kelly and her family moved in during the fall of 2015, after ten months in escrow. "With all those months to plan the renovation, we hit the ground running," Kelly says. "We lived in the home during the entire process, which was, I must admit now, a monumental undertaking." In addition to moving in, Kelly also decided to serve as the contractor, hiring out sub-contractors to complete various tasks. "Self-contracting saves a lot of money, but can be a full-time job in and of itself," she says. "The sub-contractors would arrive at seven and leave when it got dark." Throughout the process, Kelly strived to "respect the architecture and bones of the house," maintaining its traditional Victorian structure.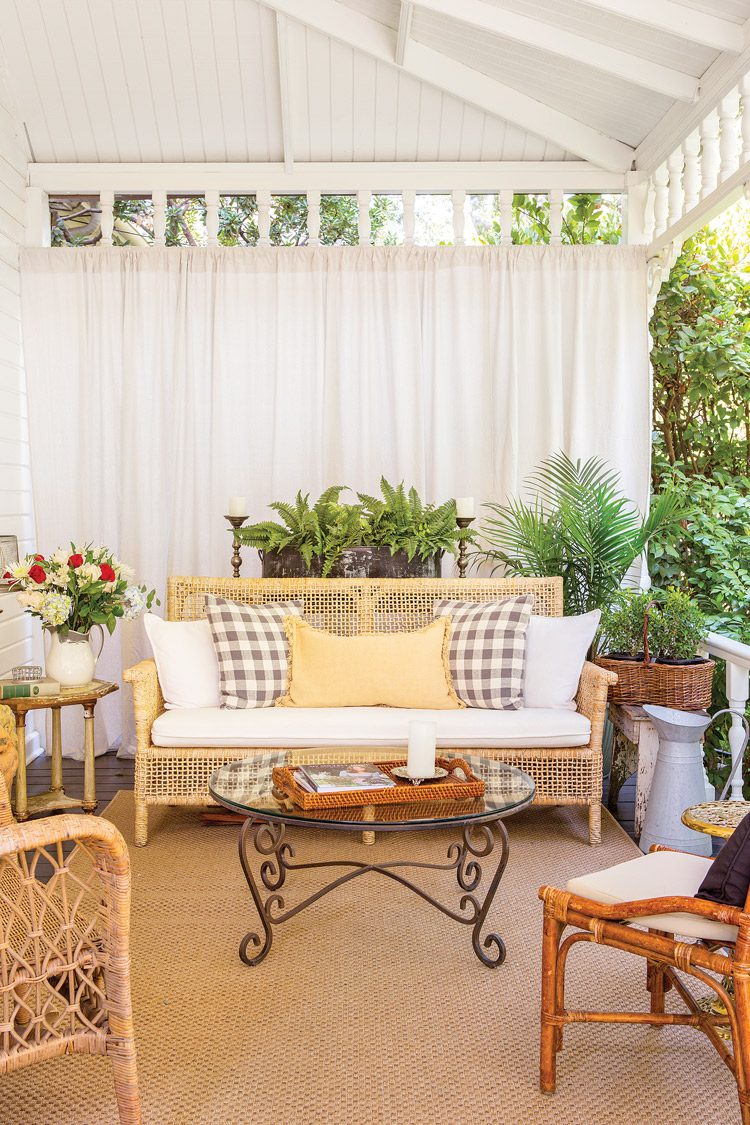 Kelly and her husband slept in the living room, while their daughters had mattresses in their own bedrooms. "We had a makeshift kitchen in the dining room, with a dorm-sized fridge and microwave," Kelly says. "The living conditions were the biggest challenge, but a blessing too. We were making the right choices and moving the process along as quickly as possible because of our presence." Eight months after moving in, the Wilkniss family had a working kitchen. "After that, things got easier," Kelly says. "Running water, not from a bathroom tub, is truly a blessing!"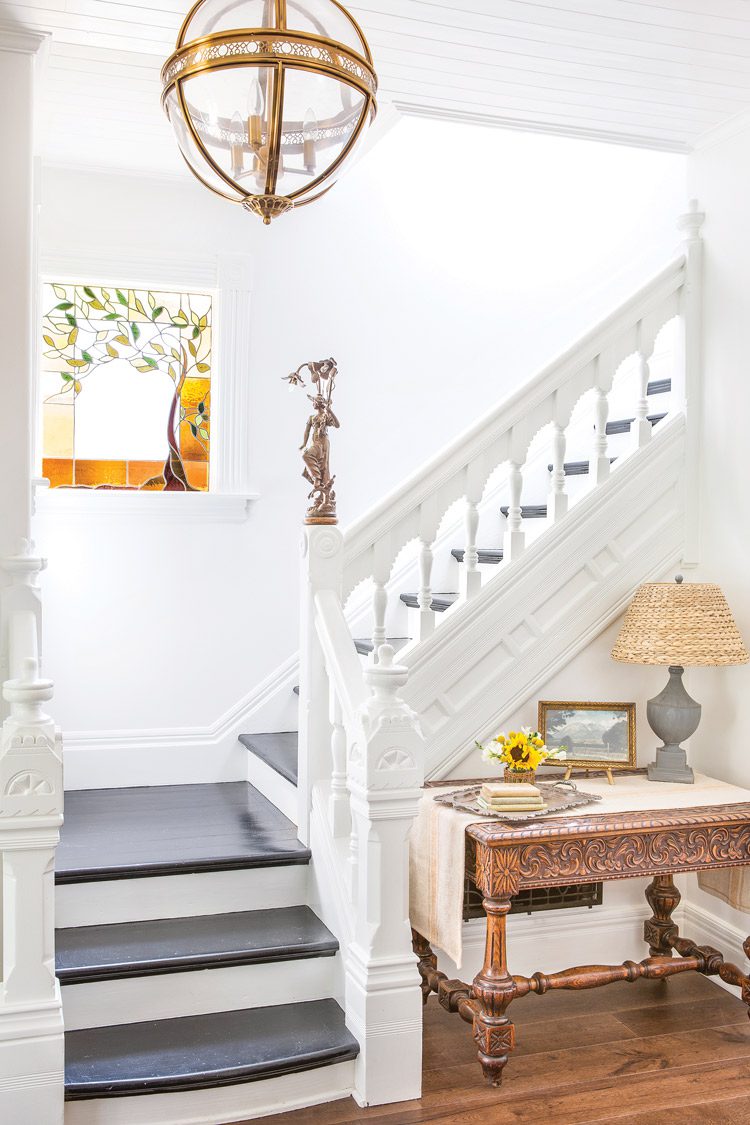 Paint and Planks, Victorian and Farmhouse
When it came to creating a farmhouse-styled home, Kelly had a clear vision. She intended to mingle Victorian sophistication with farmhouse flair. "We wanted to make it light, bright and infused with casual elegance," she says. She decided to paint most of the home white to introduce a farmhouse classic, while cleaning up the space. "It was dirty, crowded with 50 years of stuff and in need of major freshening," Kelly says. "Like the decorator, Elise de Wolfe, I believe in 'optimism and lots of white paint.'"
To appeal to both farmhouse and Victorian traditions, Kelly included old-fashioned woods throughout the home. The interior ushers in "dark-stained, reclaimed wide-plank hardwood flooring throughout and planked ceilings." She aimed to combine "rustic and refined styles in a way that each element is better for having the other in place." For instance, she chose to position her Maria Teresa chandelier over a worn pine table. "I think they are even better with the juxtaposition," she says.
See Also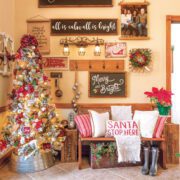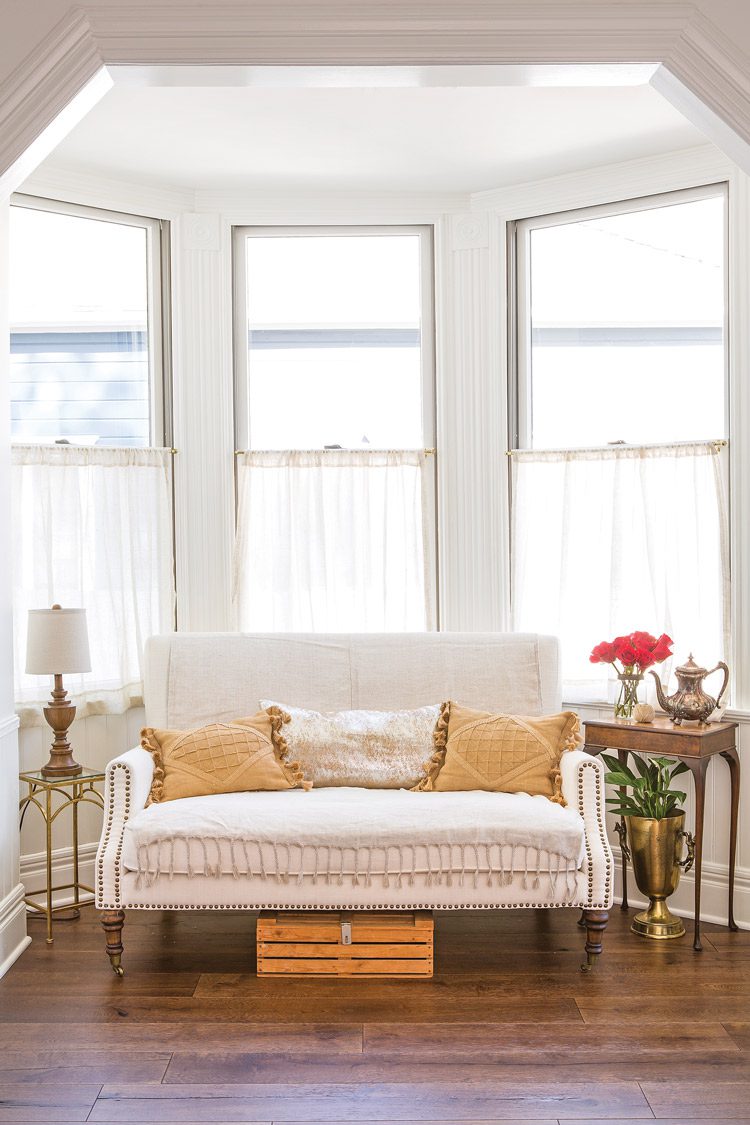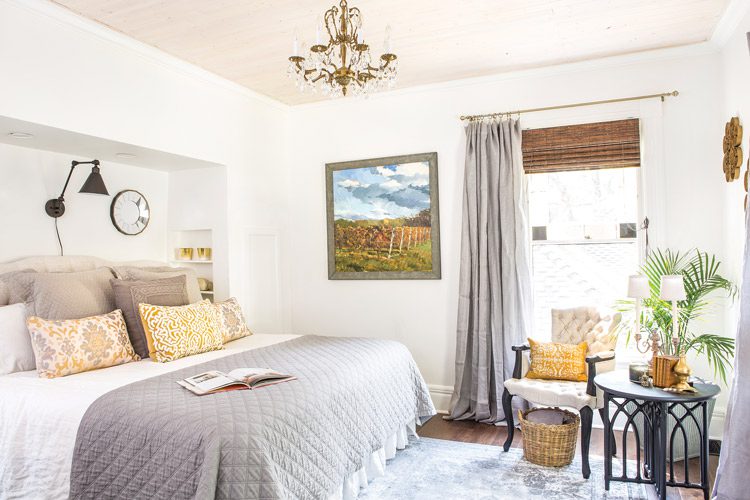 A Victorian with Farmhouse Flair
Kelly sought farmhouse style décor to furnish the home. "I judiciously incorporated authentic and iconic farmhouse elements such as grain sack fabrics, chippy wooden pieces, time-worn galvanized watering cans, my collection of small ironstone pitchers and one-of-a-kind vintage pieces," Kelly says. "Take these farmhouse aspects with the more formal pieces that harken to the Victorian period, toss in a sprinkling of bling and you get my farmhouse glam décor."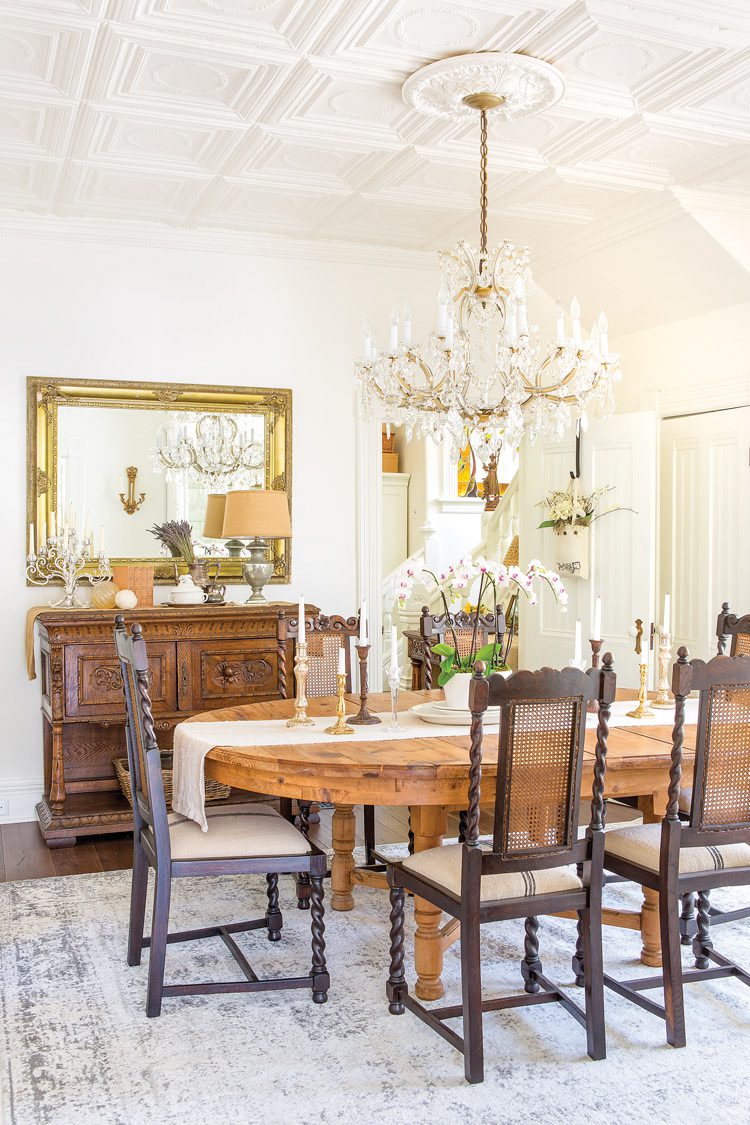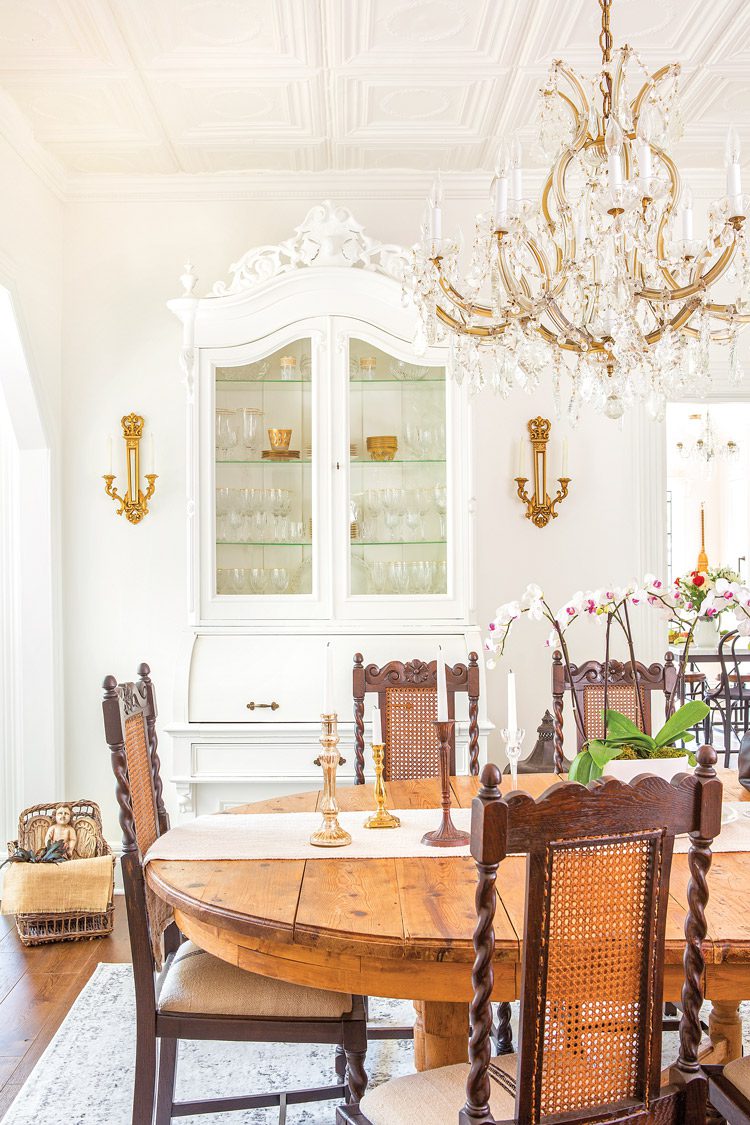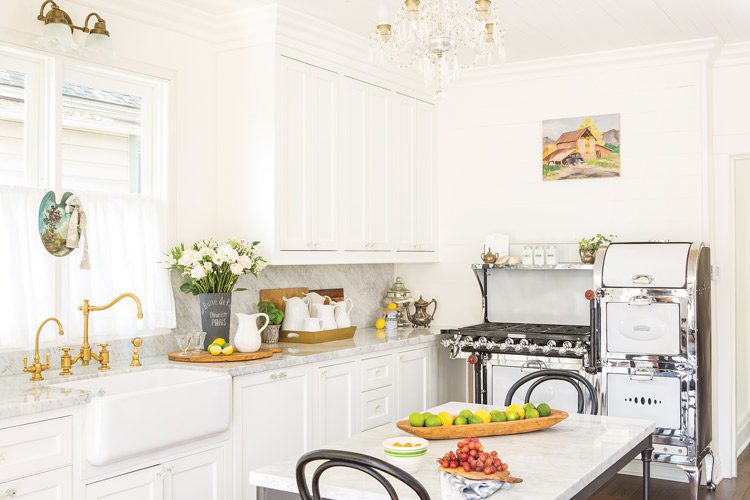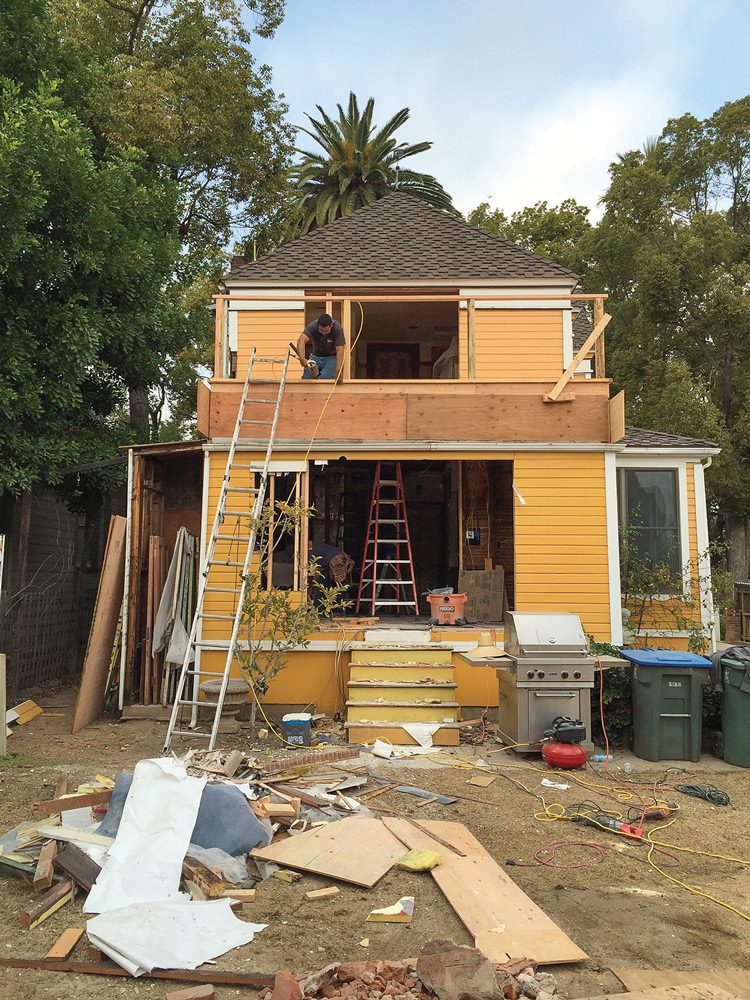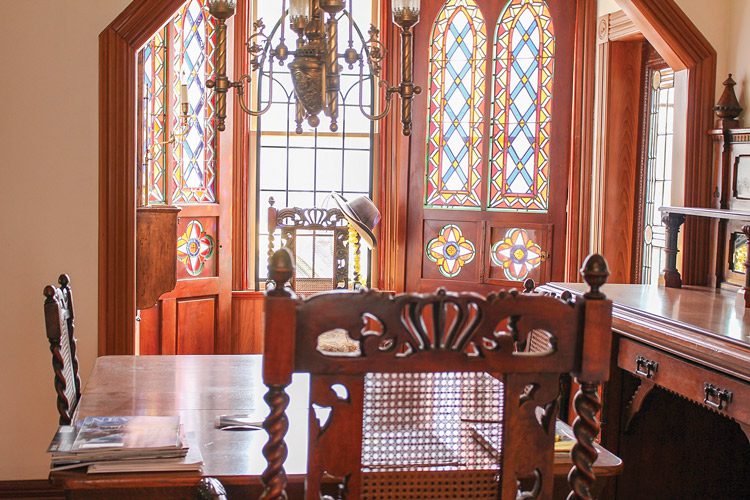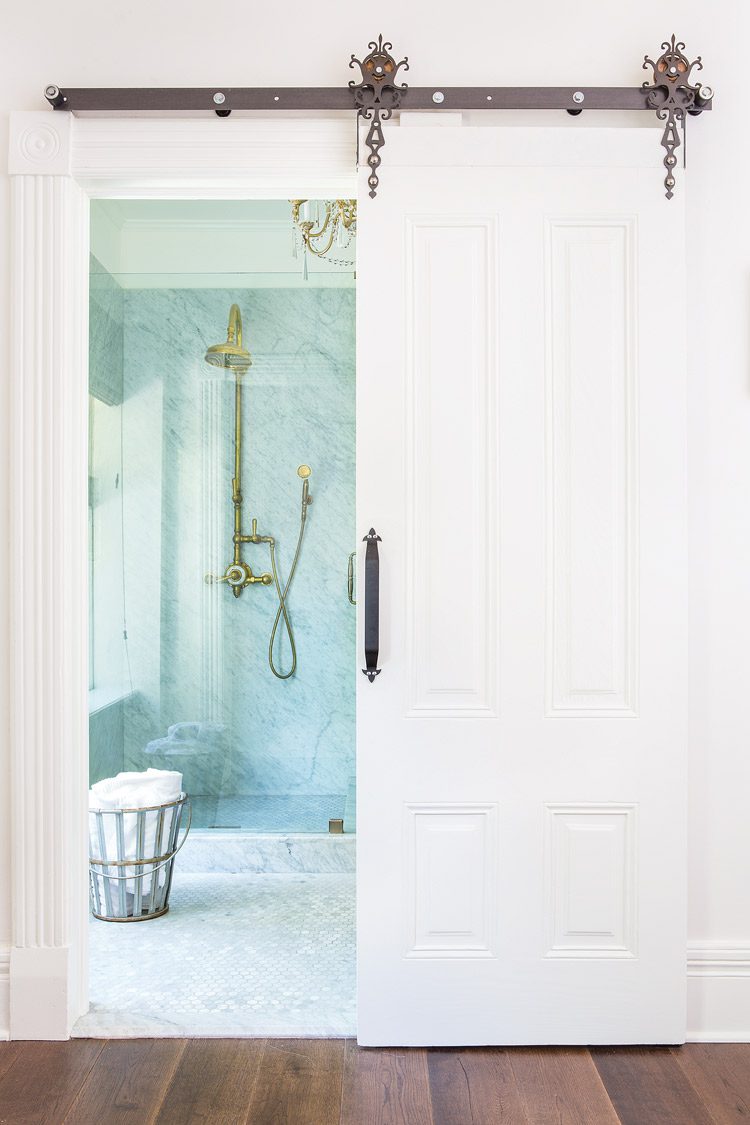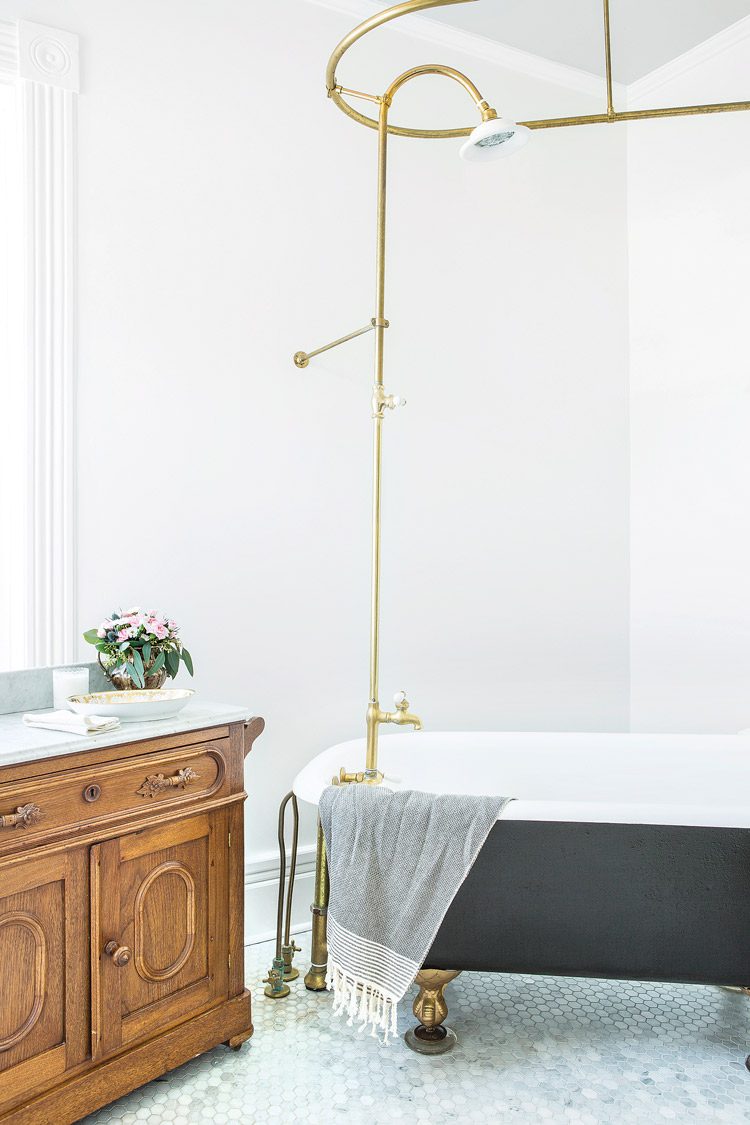 ---
Interested in more Victorian homes with a farmhouse vibe? Read on about a Historic Folk Victorian Home Revival. Of course, don't forget to follow us on Instagram, Facebook and Pinterest to get your daily dose of farmhouse inspiration!