How to Set an Upcycled Tablescape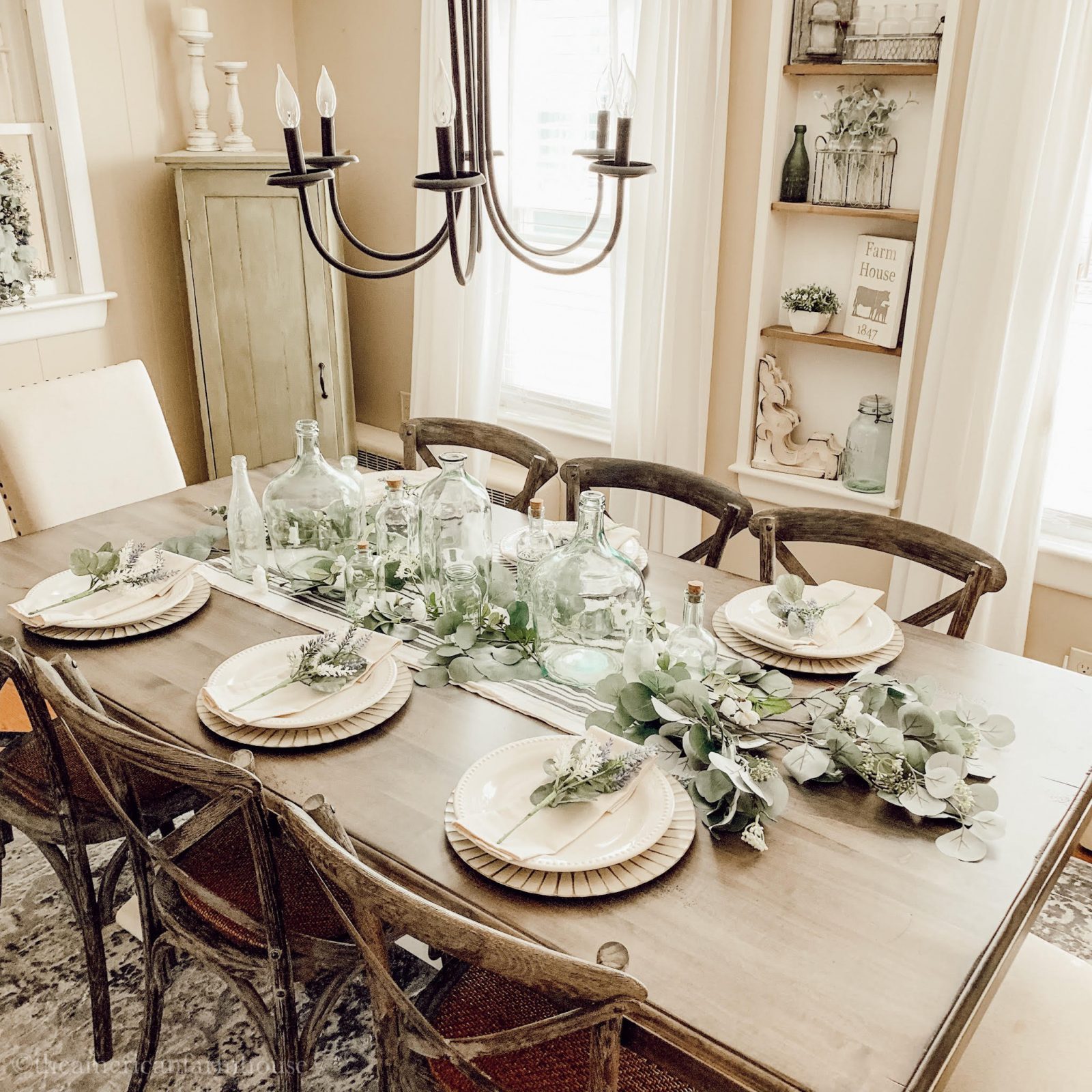 Ever visit a friend's house and adore her upcycled tablescape, just wishing you knew her secret to creating the look? Well, putting together a unique design with distinctive pieces is actually easier than you imagined. Instagrammer and blogger Meghan Ashman of The American Farmhouse has some great tips for making your own upcycled tablescape using aged bottles.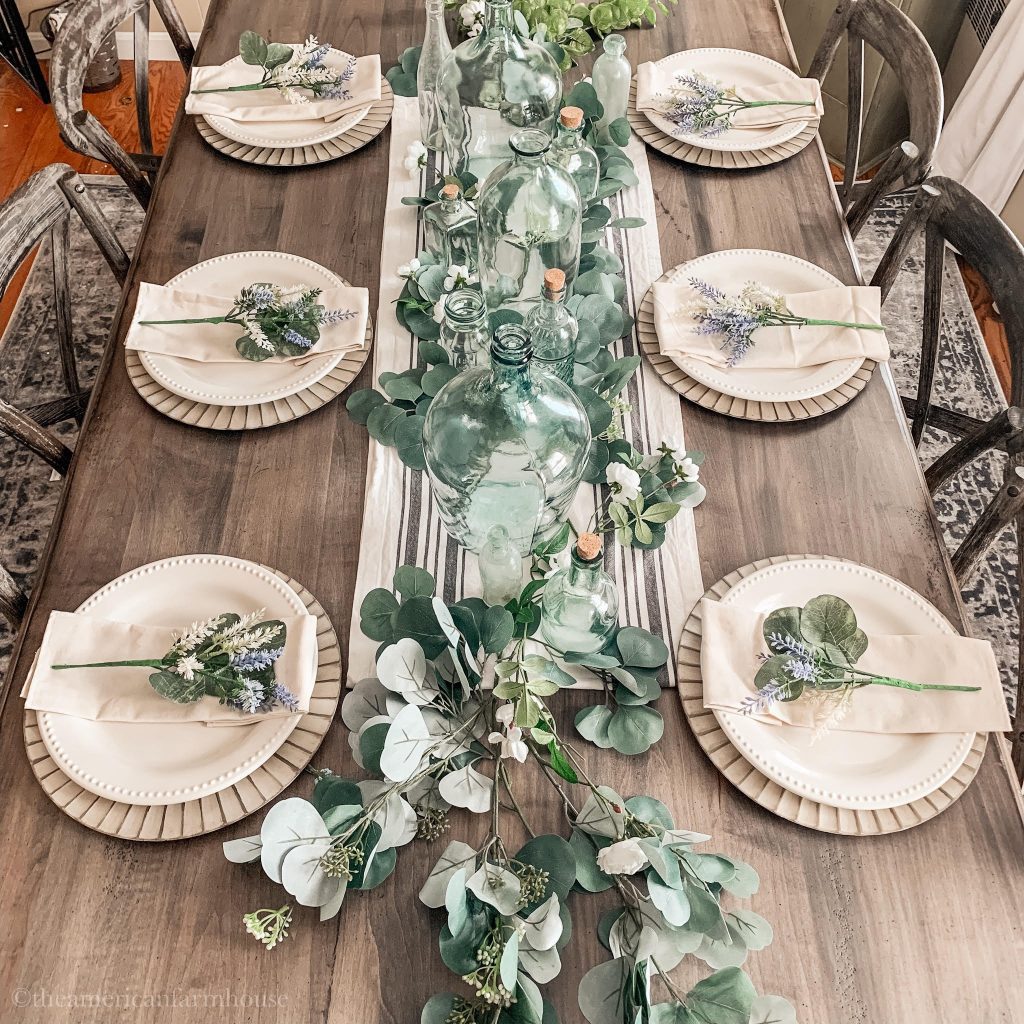 Find Focus
Meghan created a gorgeous upcycled tablescape using aged bottles to fashion a springtime, rustic vibe. "I have been collecting bottles that we found around our barns and basement, all blues and teals," Meghan says.
The color combo inspired Meghan to create a chic look with her table settings, while still keeping with the traditional farmhouse feel, she says. "The old bottles that I found around here were how my vision started, and then I added a few in that would give the table a little more dimension."
Finding focus within your own upcycled bottle tablescape might mean honing in on color, like Meghan did. But you can also choose to focus on each bottle's shape, size or position. Find a connection that ties all the pieces together.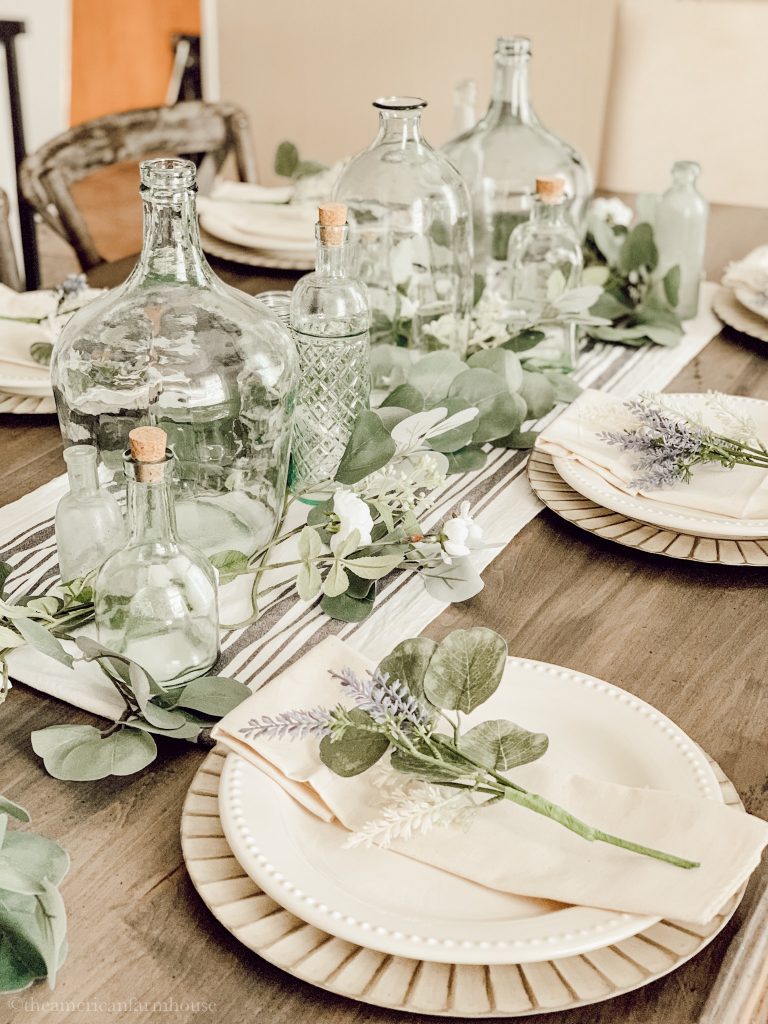 Emphasize the Details
Next, attend to the small details in your place settings—seeing the many ways you can style the space with the bottles, for example. That way, you don't have to change your entire home's décor around the tablescape every time you entertain.
Decide early on in the project what upcycled bottles could work for the particular season you are decorating for. "The dining room is a space in our home that is very central. Each season I try to decorate the table with a seasonal tablescape that really ties the rest of the house together," Meghan says. "I would describe the style of my tablescape as springtime rustic farmhouse."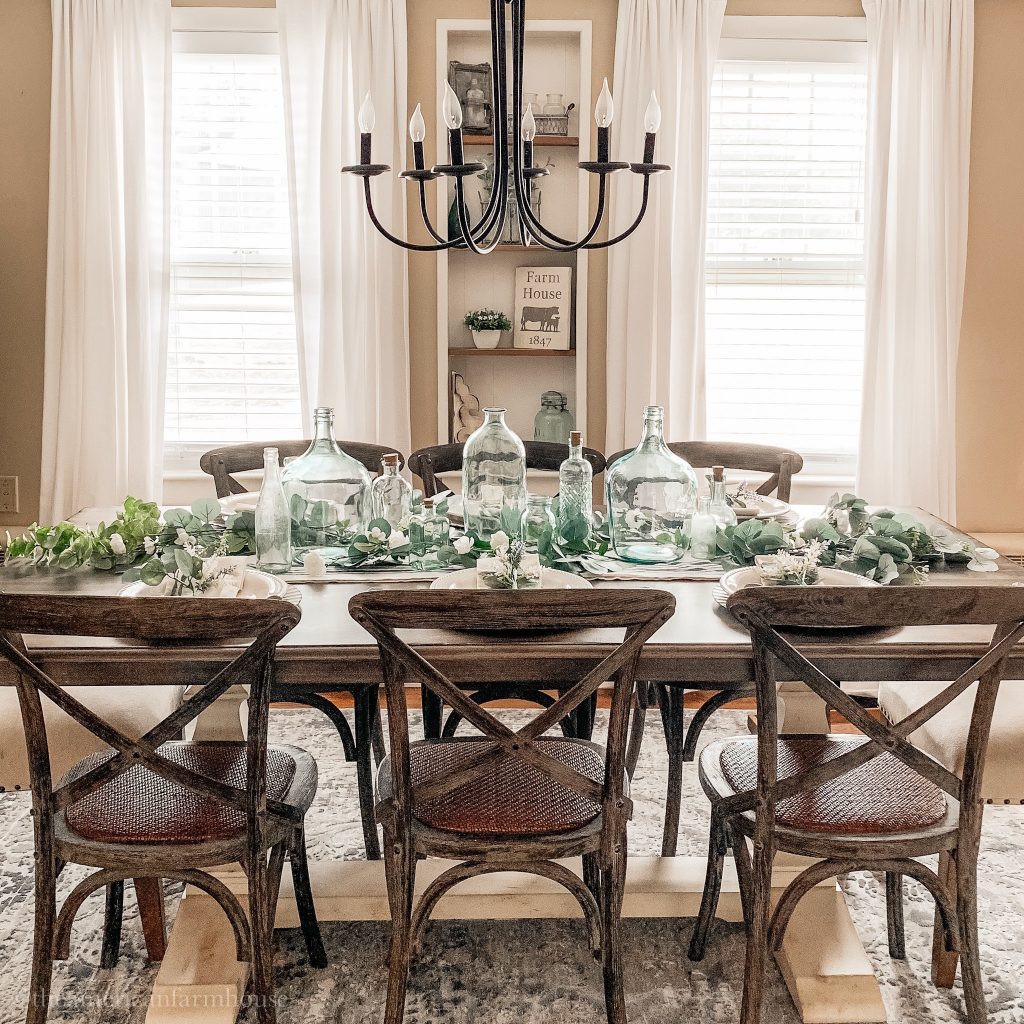 If you are using blue and teal bottles, too, you can easily add some simple spring styling to your farmhouse. Or you can transition your tablescape to summer months as well, adding longevity to the décor. Blues and teals evoke summer trips to the ocean. Consider adding rolled messages to the bottles for a romantic castaway theme.
Stay Balanced
Above all, the best designs for the American farm table are beautiful yet practical. Upcycled designs look gorgeous, recalling nostalgia for the good ol' days, while reclaiming items others might have discarded is practical and eco-friendly. Also, adding table accessories that emphasize the décor already featured in your home isn't just thrifty, it gives your home a sense of flow and cohesion. Besides, as Meghan advises, the appeal of farmhouse style is using material that's found or repurposed.
---
Of course, don't forget to follow us on Instagram, Facebook and Pinterest to get your daily dose of farmhouse inspiration!