A Barn Renovation Rescue Mission
Photography by Dawn Hutta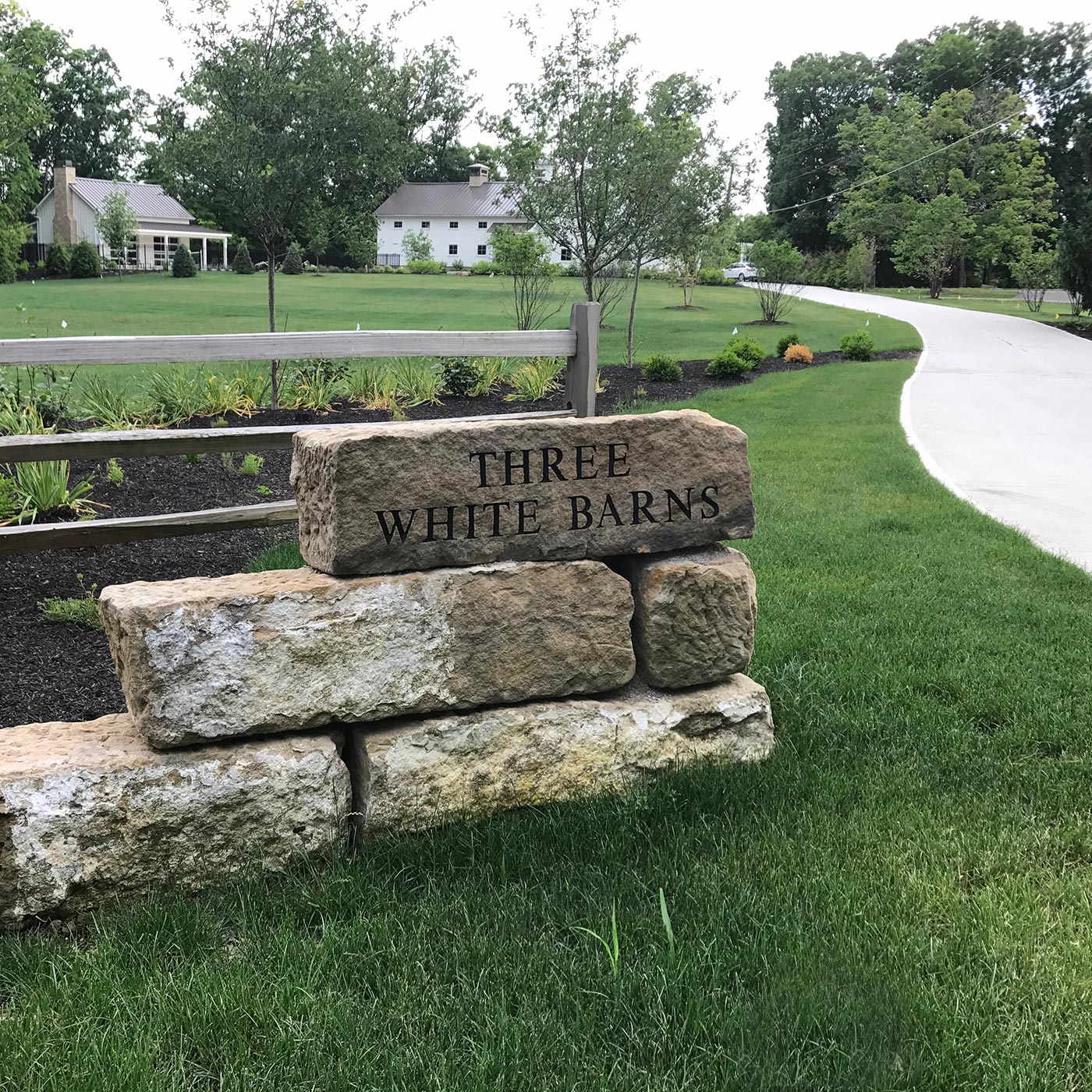 Written by Christen Hong
Photography by Dawn Hutta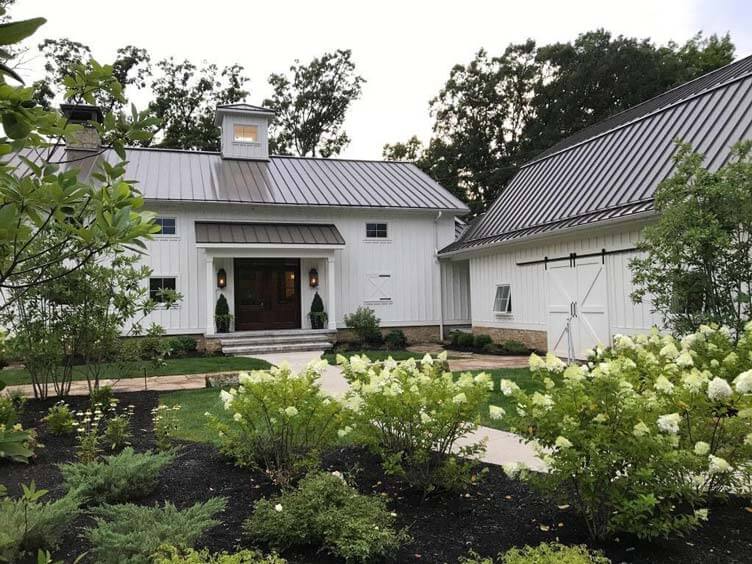 Welcome to Three White Barns! This Ohio property consists of the Big Barn (the main home), Baby Barn (the pool cabana) and a third barn that serves as a garage. These structures didn't start off perfect examples of rustic and elegant farmhouse style, but as dilapidated buildings in need of a barn renovation.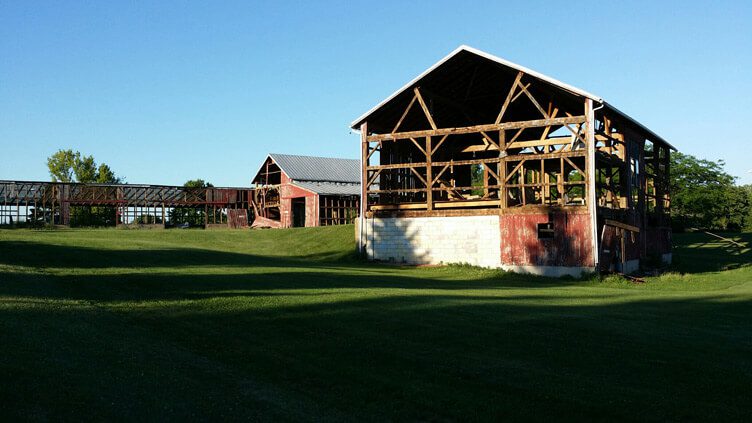 Humble Beginnings
The owner of Three White Barns is an avid flea market enthusiast, who loves the idea of preserving history. So it was no surprise that when she and her husband decided to build their home, they sought to rescue a barn.
"We were fortunate enough to be in contact with a demolition team that had a barn from the 1840s with timbers in perfect condition," she says. "Whoever owned the barn had always maintained the roof, which allowed the timbers to stay so perfect inside."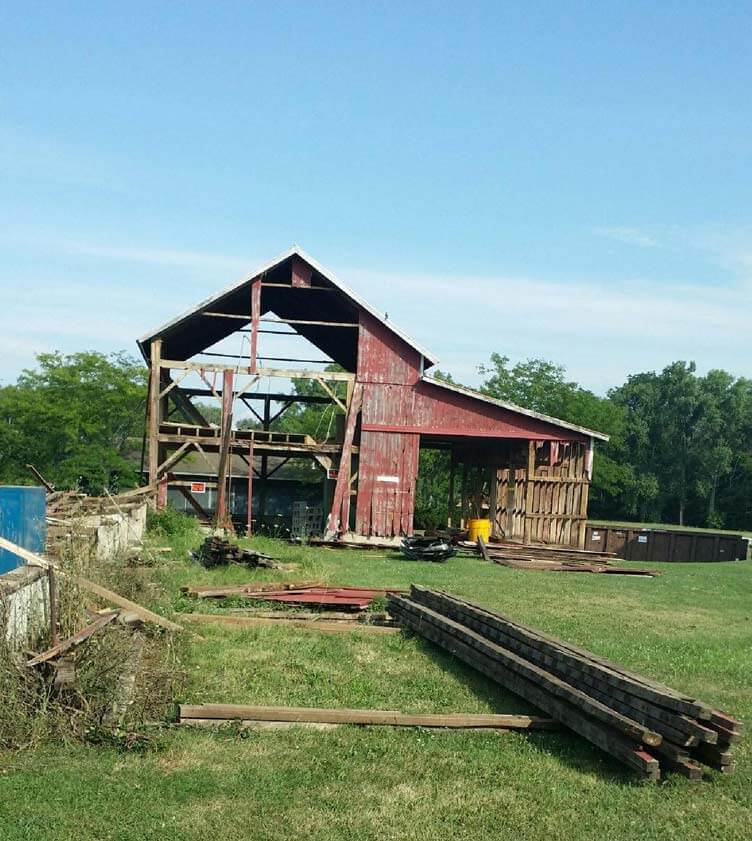 About 40 feet away, there was a smaller barn, and despite being built in the 1850s, it wasn't hand hewn, so it wasn't considered desirable. "My junking kicks in because no one was interested in Baby Barn, so they were just going to dispose of it," she says. "It's like separating a baby from its mama. I couldn't let it happen." The last of the three barns is brand new, but designed to match the other two barns.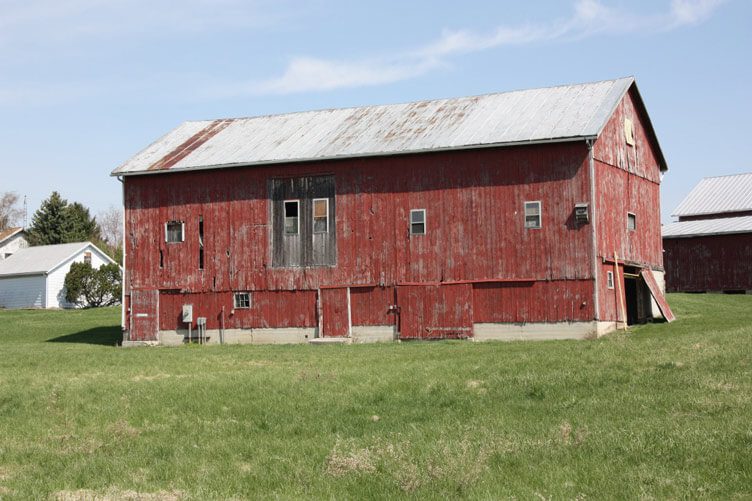 The Barn Renovation
The barn renovation and restoration took about a year. "The most challenging part is finding a barn and making sure you have the appropriate skillset to carefully take it down and put it right back up the way it was," the homeowner says.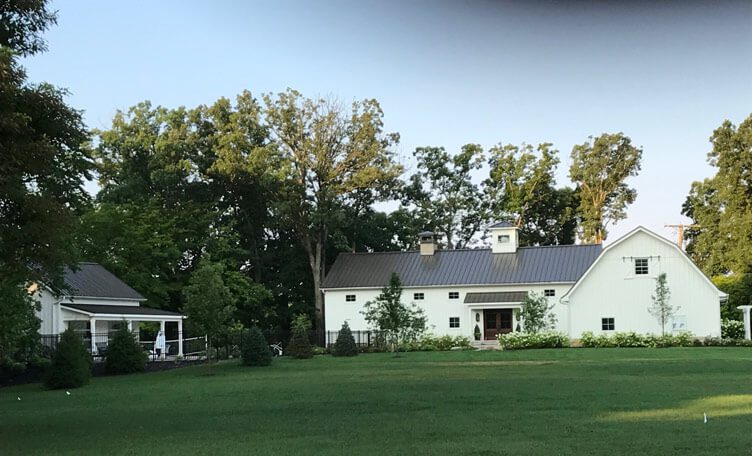 When looking for her barn, she says, "I specifically looked for one that was hand hewn because those are the ones that have that enchanting character to them." After taking the barn apart and moving the timbers to their new location, you can only imagine how overwhelming it is to see piles and piles of timbers laying around.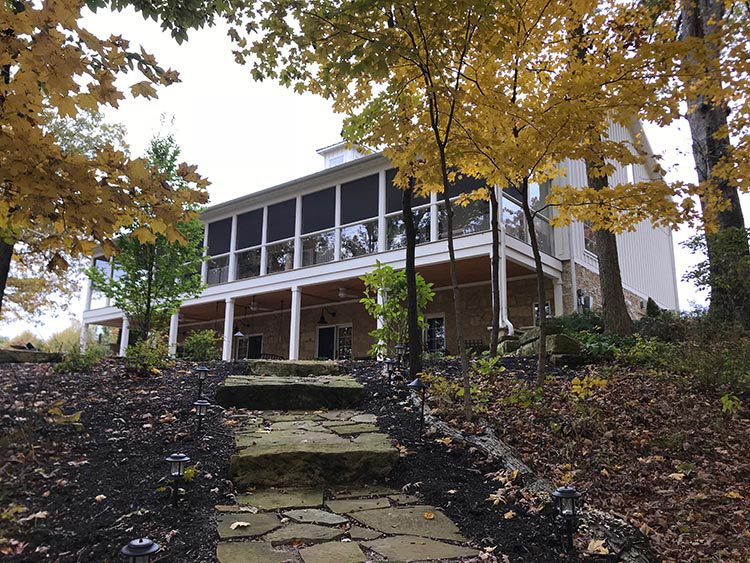 The owner emphasizes how important it is to work promptly to preserve the timbers. "Exposure to rain and sunlight is what changes their lovely, rich color and makes them turn gray," she says. She was lucky not to have to deal with any pest damage either, as the timbers are made up of "beech, walnut and some white oak, which are naturally pest resistant."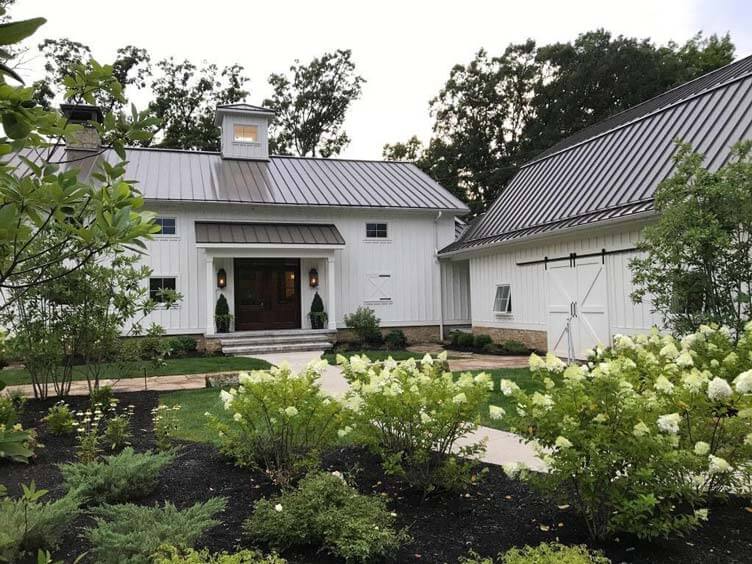 Barn Inspiration
The inspiration for Three White Barns comes from a set of abandoned white barns in the Ohio countryside the homeowner used to pass. "I sent our architect to where those three abandoned white barns were, so he would understand exactly what I wanted," she says. "A white farmhouse is so classic."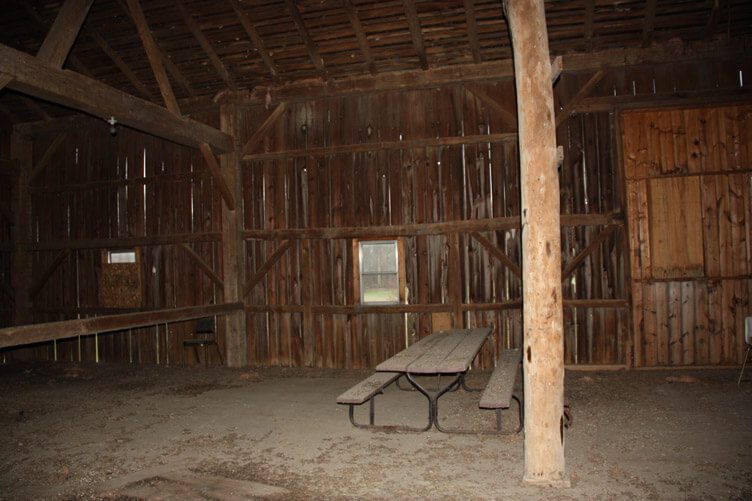 As for the interior, she wanted the star of the home to always be the timber frames, which is why she chose ebony floors and a crisp, neutral palette. "This is our forever home and in the end, I just want to inspire people to save barns."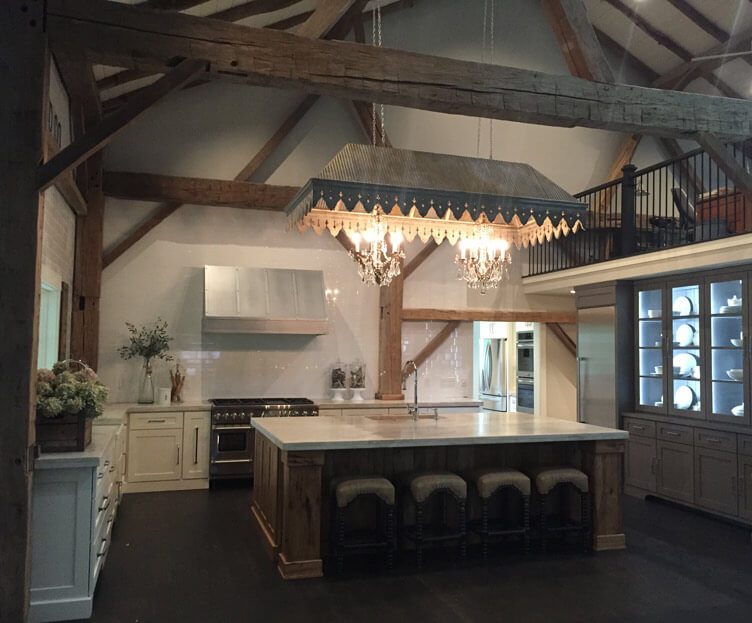 ---
Of course, don't forget to follow us on Instagram, Facebook and Pinterest for more daily inspiration and farmhouse style.