A Clutter-Free Home Starts with Simple Style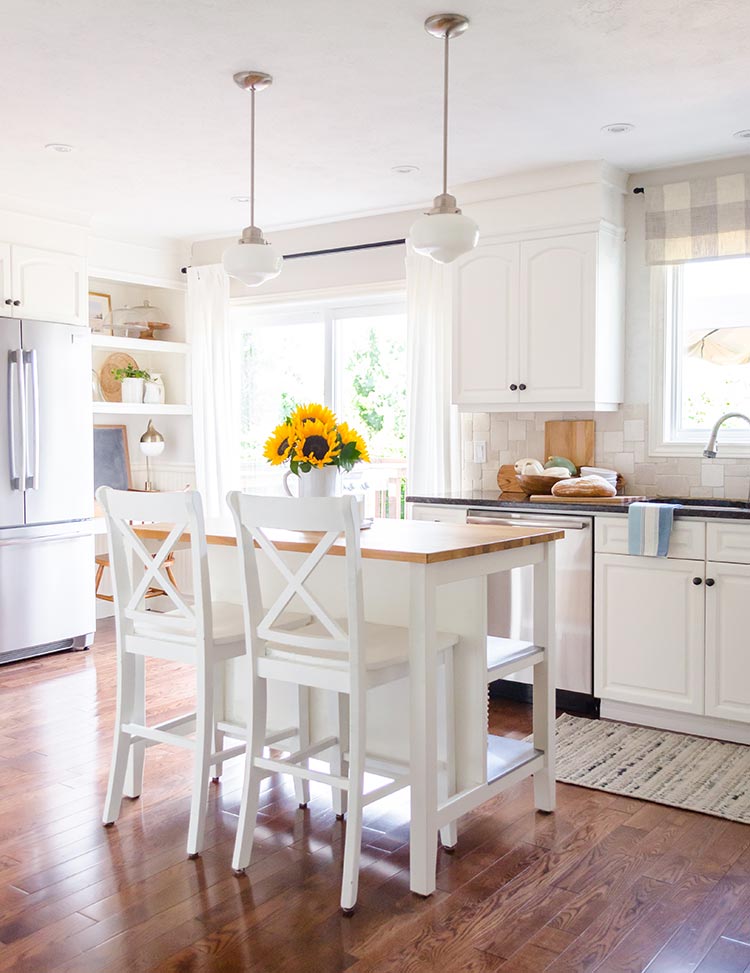 Alicia Gavaris
Fresh, simple and bright—these are key characteristics for farmhouse style. They're also the self-described defining style characteristics of blogger Alicia Gavaris of A Burst of Beautiful. Alicia and her husband Nick choose design details for their home that reflect a timeless, minimalist look and focus on crafting clean lines to achieve simple and stylish, clutter-free decor with a farmhouse twist. Here's how they do it in each room of their home.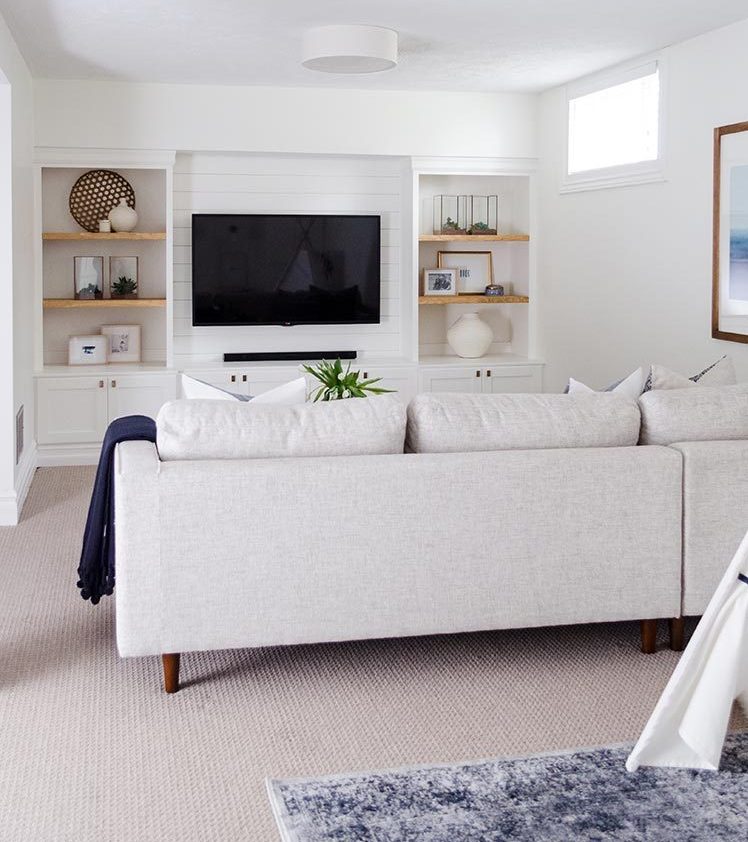 Clutter-Free Family Room
In spaces that see a lot of use like the family room, staying clutter-free can be difficult. Here, Alicia's generous use of soft textures and gentle neutrals creates a good foundation for an inviting, comfortable and livable feel. She combined the foundation with a few build-in bookshelves, which provide space for displaying décor but also keep clutter to a minimum.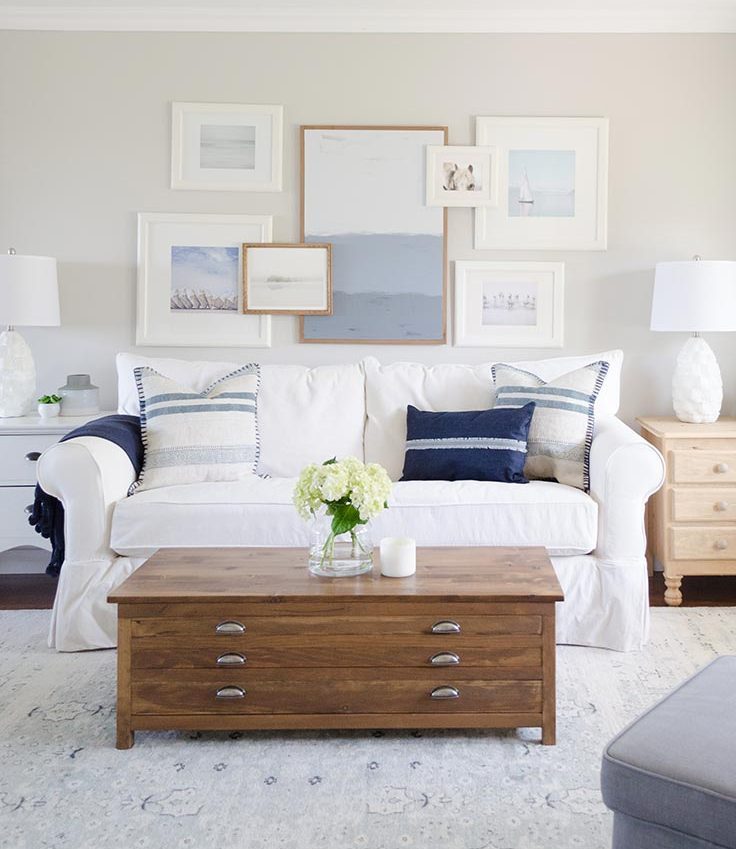 Living Room
While renovating and decorating can feel overwhelming, keeping your design simple and clutter-free is not as difficult as it seems. Alicia recommends staying away from theme-based designs, and instead focuses on showcasing texture, pattern and colors. In the living room, Alicia used framed pictures of boats and waterfronts to suggest a nautical feel, complemented by the subtler tones of blue in the pillows, throw blanket and rug.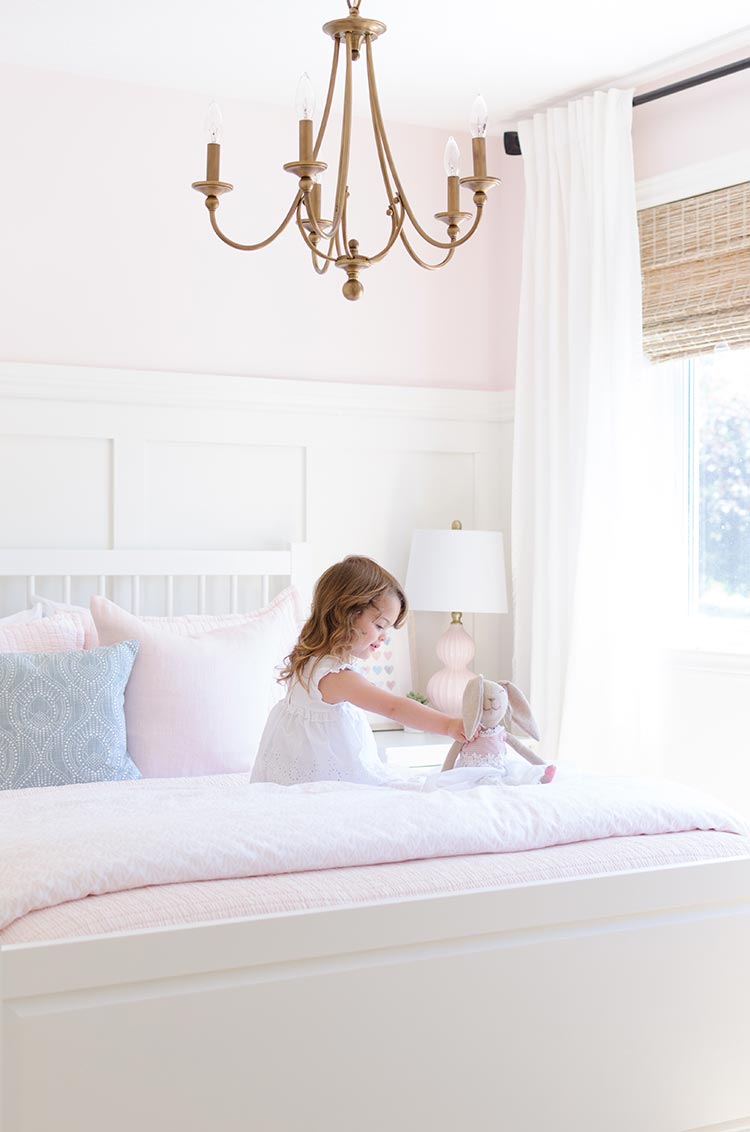 Kids' Rooms
While Alicia says she loves every room in their house, their daughters' bedrooms are some of her favorite projects, and truly showcase the beauty of their simple style. With a primarily white and light neutral color palette, details like soft pink walls and a gold chandelier add elegance and charm. Toys and other messy items are put away behind closed doors in the cabinets and closet, and only a few special chosen items remain out on display.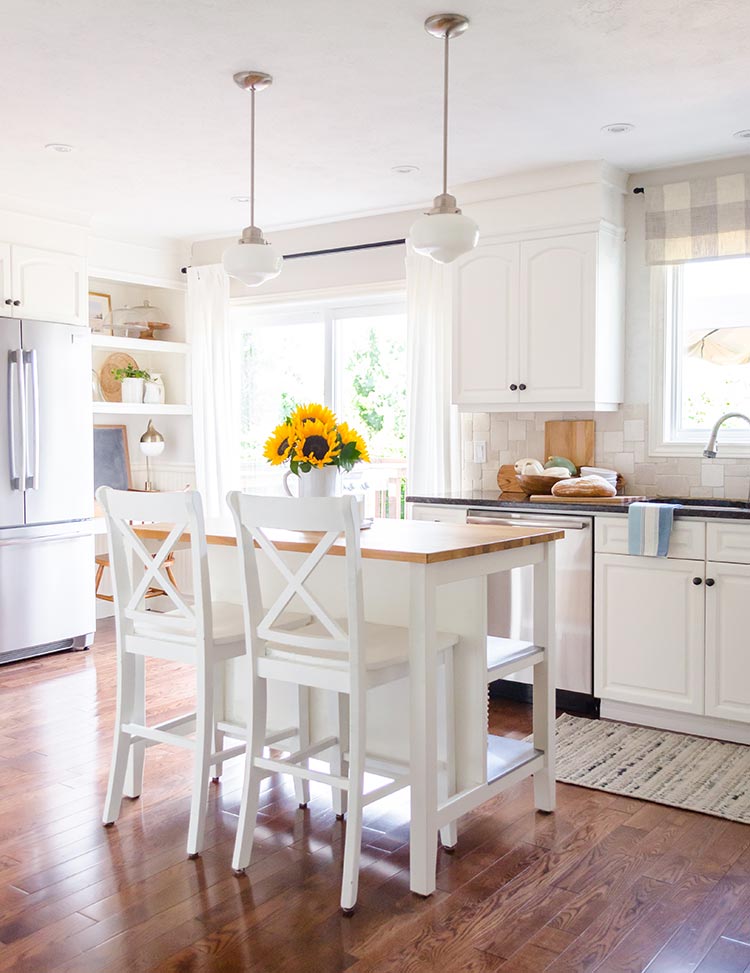 Kitchen
For a clutter-free look in the kitchen, stick with light colors, as Alicia did here. Her white cabinets and bar chairs provide a bright base, while still adding contrast with the warmer tones of the hardwood flooring.
One trick to avoid messiness in the kitchen (and maximize workspace) is to keep your countertops free of small appliances. Put the instant pot and toaster in the cabinets when they're not in use to keep the countertops clear, which will add to the overall look of a clean and collected space.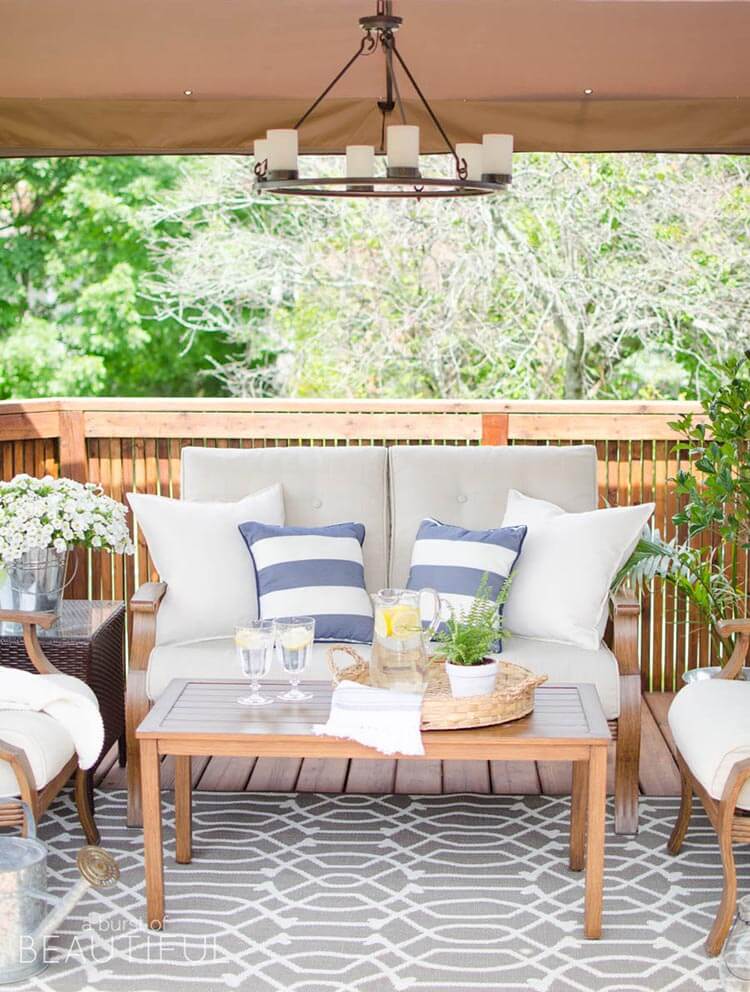 Clutter-Free Dining Spaces
A helpful tool for simple, stylish décor is layering. Begin by deciding on your foundation pieces, such as Alicia did here with the furniture in her outdoor living space. Then over time, add additional details that bring character to the space. "It's ok if your home doesn't feel finished for a while," Alicia says. "We prefer to go slow and get it right the first time."
Love Alicia's look? Get the full tour in our August issue, on stands now! And of course, don't forget to follow us on Instagram, Facebook and Pinterest to get your daily dose of farmhouse inspiration!