The Farm Table: Love Where You Eat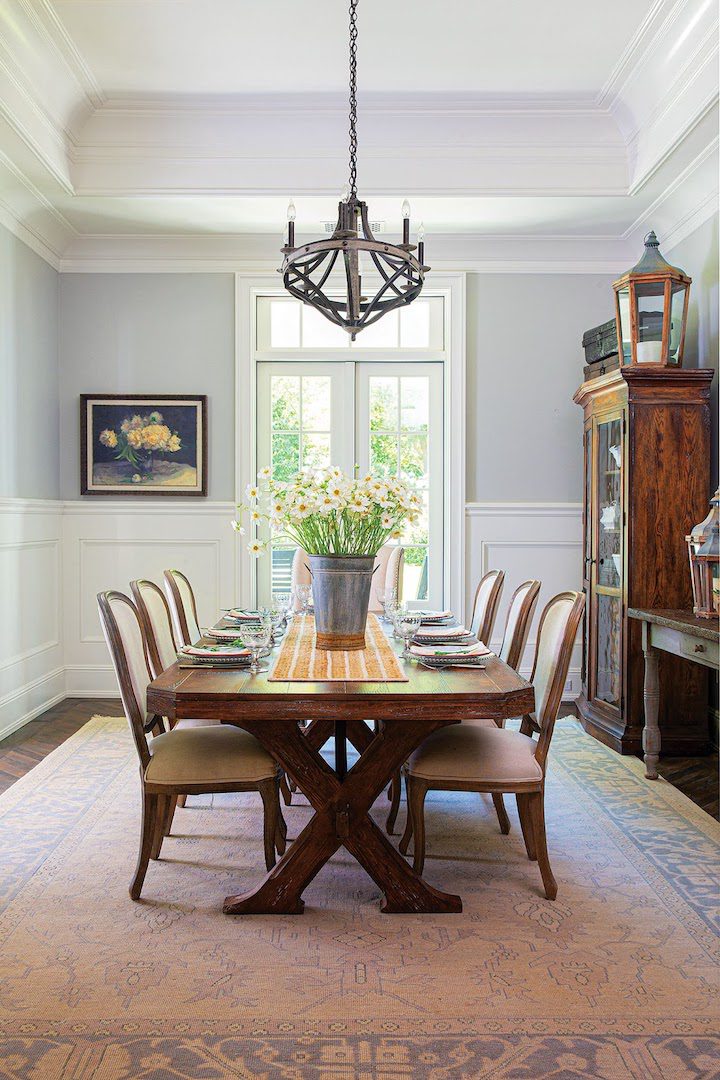 The earliest American farm tables were made by early settlers in the New World. As a result, they were strictly functional pieces, built to be study and without any ornamentation. Because the setting was so rural, the makers were rarely able to kiln dry or cure their wood, so they air dried it, which would result in cracks and warps in the wood. As America became more settled, farmhouse tables gained better quality and variety in the type of wood and designs.
In the 21st century, the term "farmhouse table" can encompass a wide variety of tables. But two characteristics remain central: they look rustic, and stand at the heart of the family home. Here are three different types of farm tables, and how each can work for your family.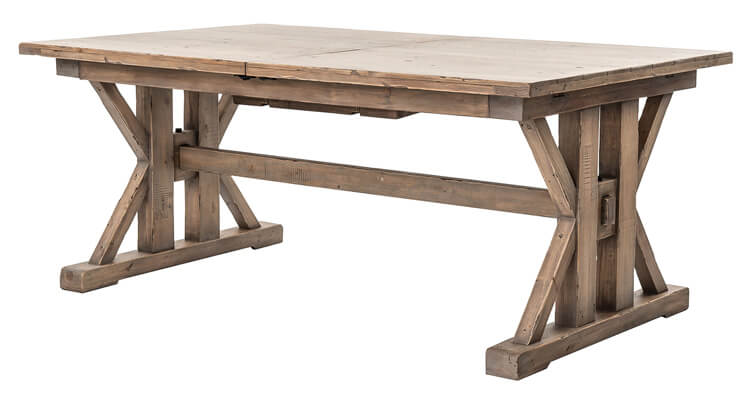 The Trestle Farm Table
A trestle is a type of framework in which two sloping legs support one horizontal piece of wood. Trestle tables often have an X-shape to the legs—the top part of the X is an extra design element that gives the piece a symmetrical look. A beam connects the two legs and adds extra stability to the design.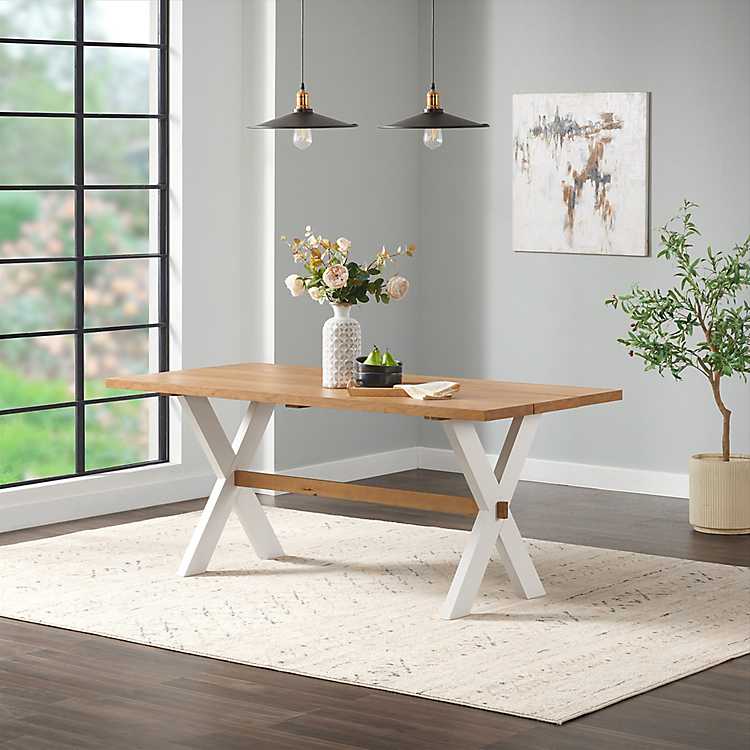 Like their ancestors, the modern trestle table is sturdy, heavy and usually finished with a forgiving surface that is perfect for little ones their everyday messes.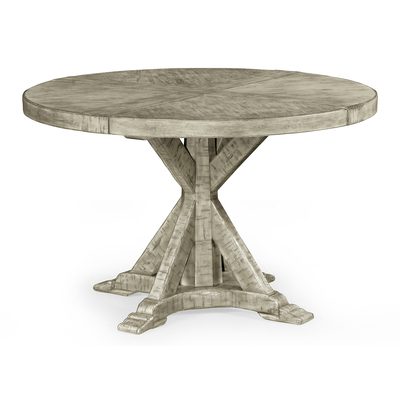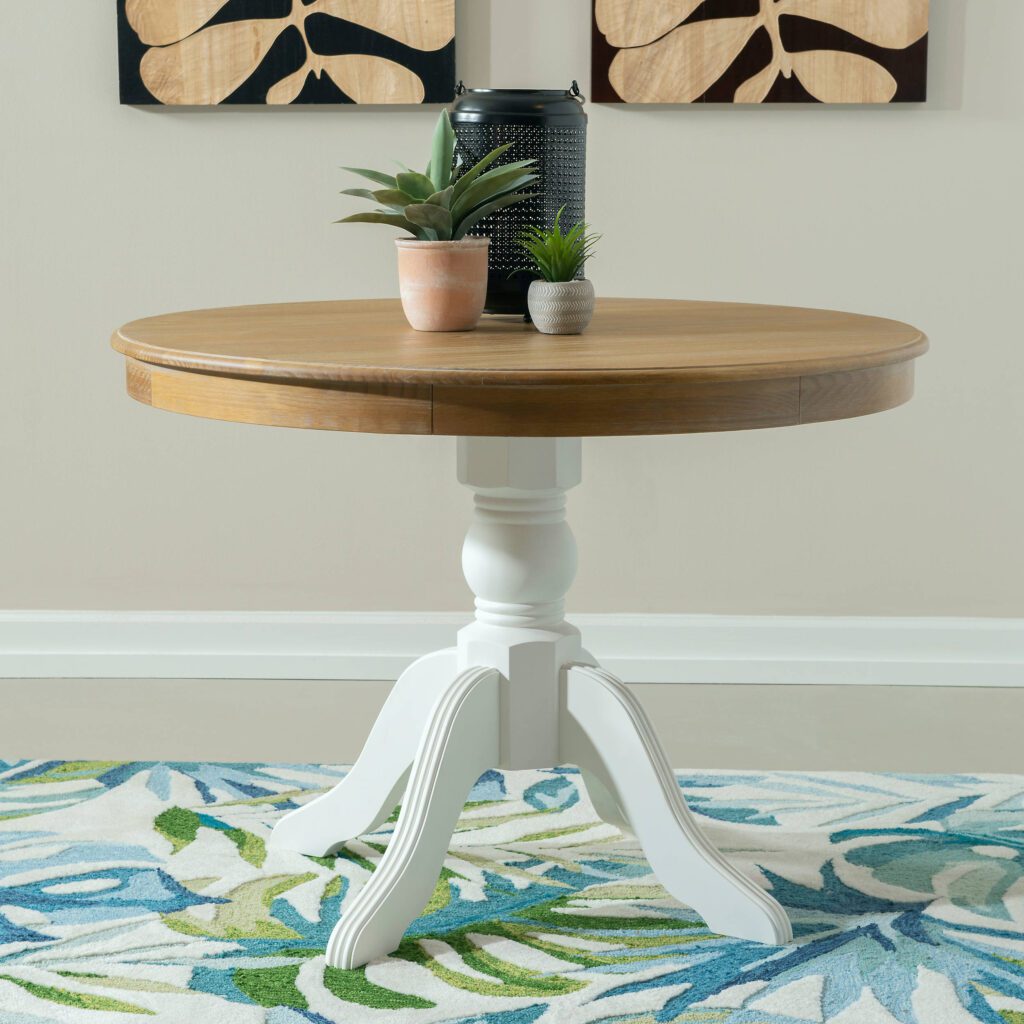 The Pedestal Farm Table
Like the trestle table, the pedestal table comes from the name of its support—a single pedestal, often underneath a circular table top. Sometimes the pedestal itself is a trestle, but it can also be a single thick column for the support. This table adds an industrial twist on the classic pedestal style, with it's metal base and adjustable height.
Pedestal tables come in a variety of sizes, and are usually for suitable around 2-6 people. The circular shape of the table top works well in small rooms and informal dining areas like breakfast nooks.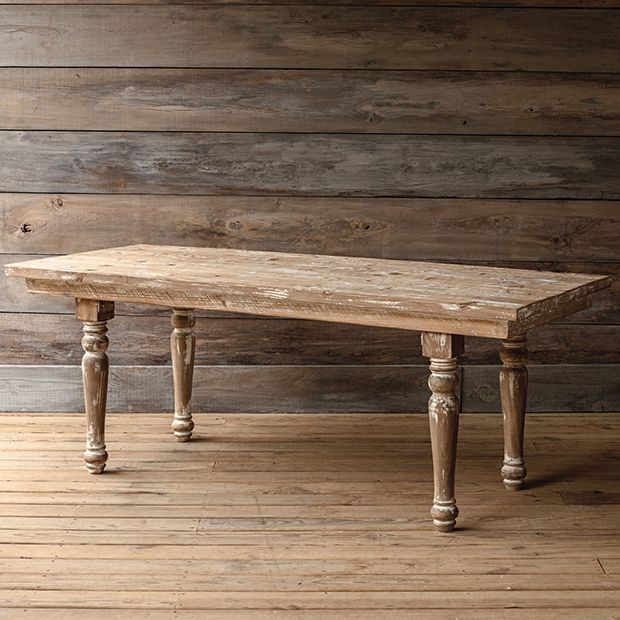 The Leg Farm Table
This is the most basic type of farmhouse table, with one leg at each corner of the table. They can be as elaborate as you want, or simple like the timeless Shaker style tables.
If you count hosting memorable meals among your favorite hobbies, find a table that expands to fit extra leaf inserts so you can fit extra guests for birthdays and holidays.
---
(As an Amazon Associate, American Farmhouse Style earns from qualifying purchases.)
Of course, don't forget to follow us on Instagram, Facebook and Pinterest to get your daily dose of farmhouse inspiration!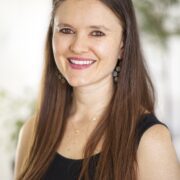 Victoria Van Vlear
Victoria is the brand leader and editor of American Farmhouse Style. She shapes the editorial direction of the brand, both through the physical magazine and digitally on the brand's website and social media platforms. As a home décor enthusiast and DIYer herself, she knows what a little paint and patience can do for a room! Victoria is also a wife and mom to two little ones: one on earth and one in heaven. With any (not so spare) time, she devours book and dabbles in fiction writing. You can follow her on Instagram @victoriavanvlear