Vintage Meets Modern with Laura Ashley's 70th Anniversary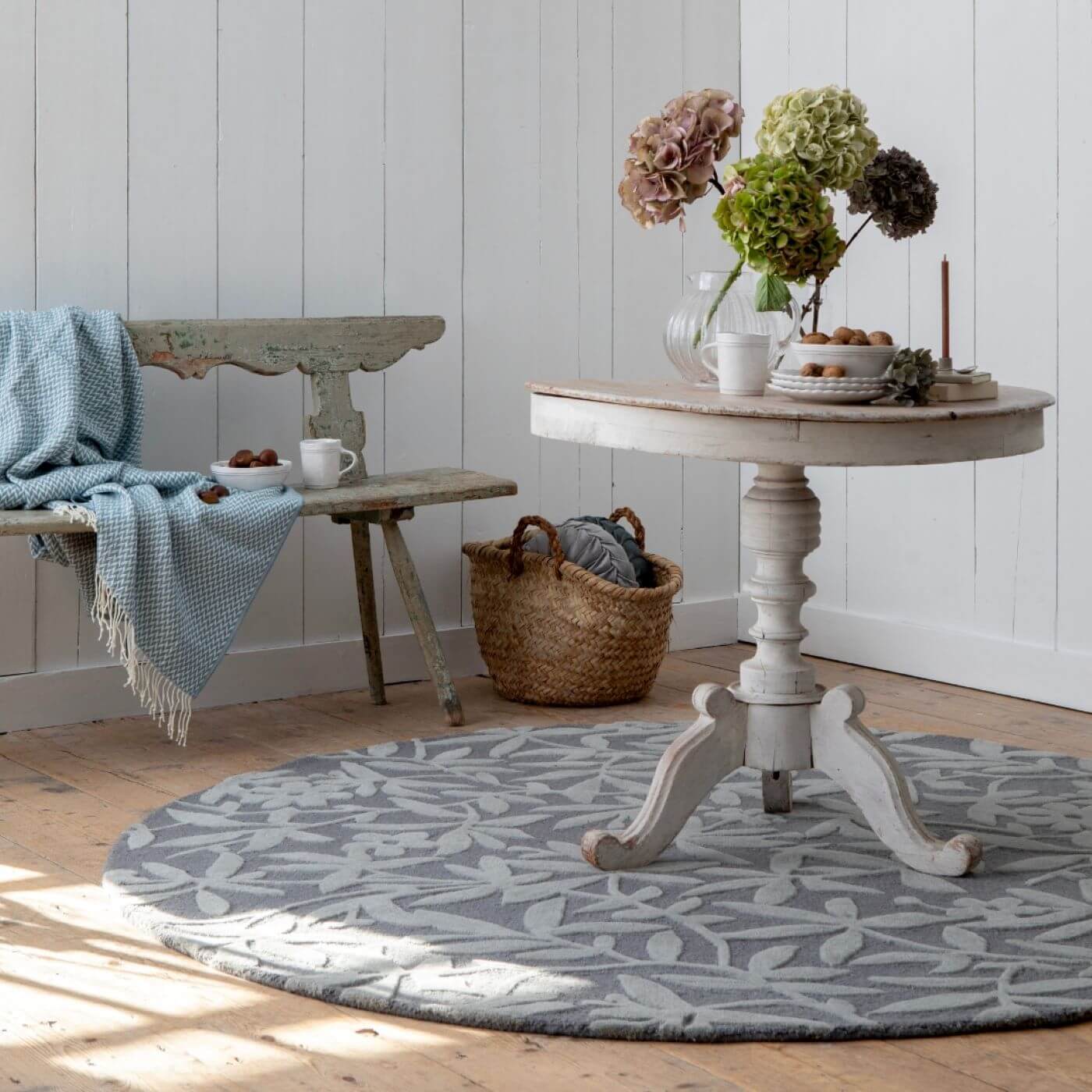 Laura Ashley is having a milestone birthday, and the brand remains a staple of classic plus contemporary in both home decor and fashion.
Who doesn't love Laura Ashley? The popular decor and lifestyle brand combines whimsical designs, creative color palettes and plenty of nostalgia—all wrapped up in their home decor and fashion apparel. Whether you have an affinity for the modern farmhouse or a traditional country home, Laura Ashley designs will have an enduring appeal.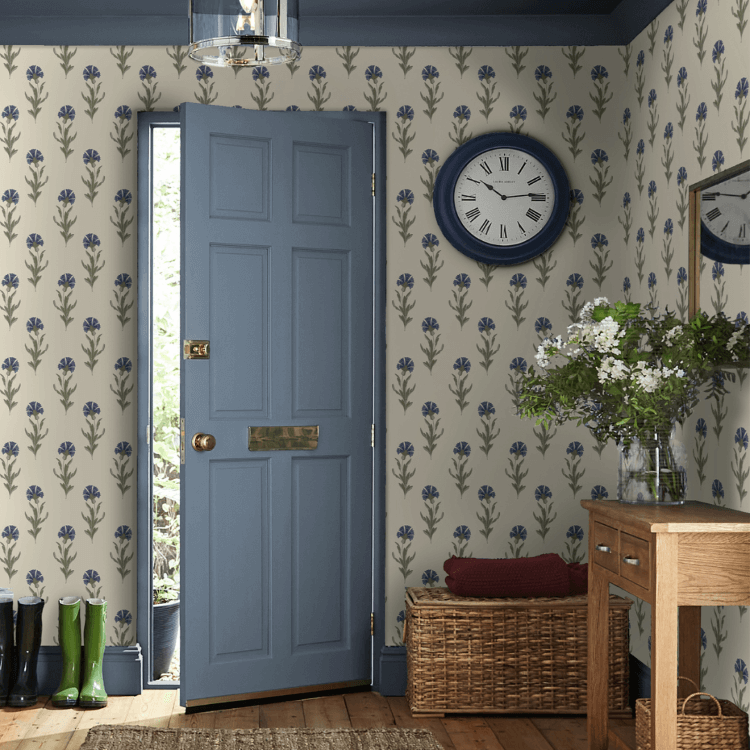 As the brand reaches its 70th anniversary, the team has created a new collection. It peeks back at the brand's archive of beloved designs with a modern take on classic style, resulting in the perfect blend of timeless elegance and rustic charm.
We reached out to Helen Ashmore, Laura Ashley Head of Design, to find out more about the collection, her all-time favorite prints (both old and new) from Laura Ashley and her styling tips to create a pastoral vibe.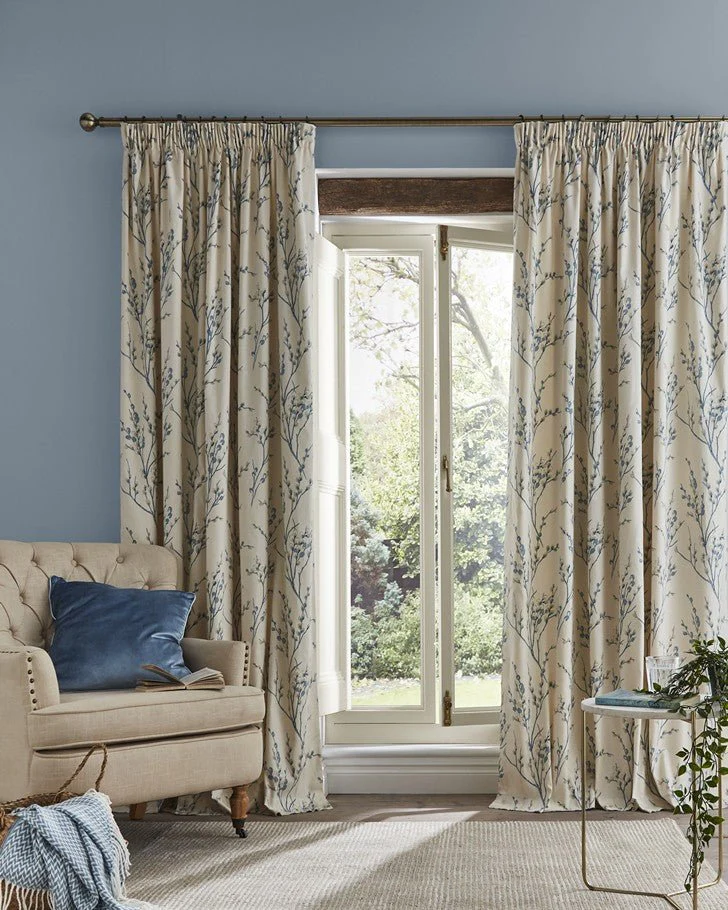 Pretty Prints with Laura Ashley
Helen has quite a few favorite Laura Ashley prints, many of which hail from the new collection. "One of my personal favorites is the Pussy Willow design, which presents a delightful twist on a classic Laura Ashley floral motif," she says.
Introduced in 2012, this charming design draws inspiration from a vintage wallpaper sample in the brand's archive, featuring branches of pussy willow. "What captivates me about this design is its ability to infuse any space with a unique blend of nostalgia and tranquility," Helen says. The soft, subtle pattern creates a welcoming and serene atmosphere. This makes it an ideal choice for cultivating a warm and inviting living space with a touch of timeless elegance.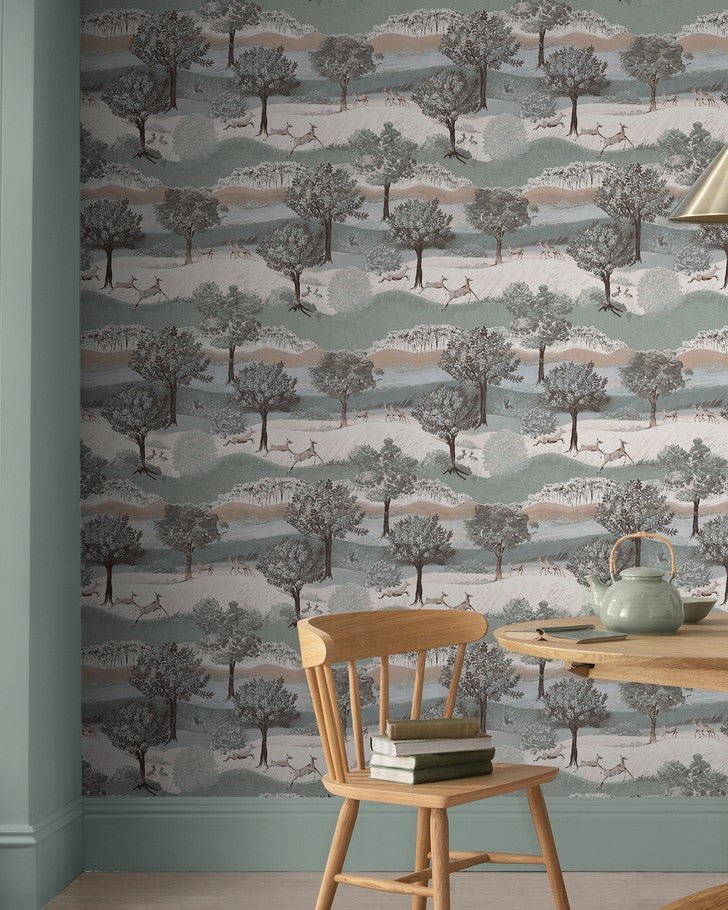 And that's not the only new print that puts a twist on a classic. The new collection's print, Hatringdon, celebrates iconic Laura Ashley country style across the decades. "This charming print illustrates a countryside scene with leaping deer, trees, rolling fields and hills," Helen says. "The feel is cozy and enchanting, just as you might find in a picturesque farmhouse." To style with this print, Hellen suggests having the wallpaper coordinate with a combination of textures in a room. "This includes tweed checks, chenilles and matt velvets to create welcoming space with character and charm," she says.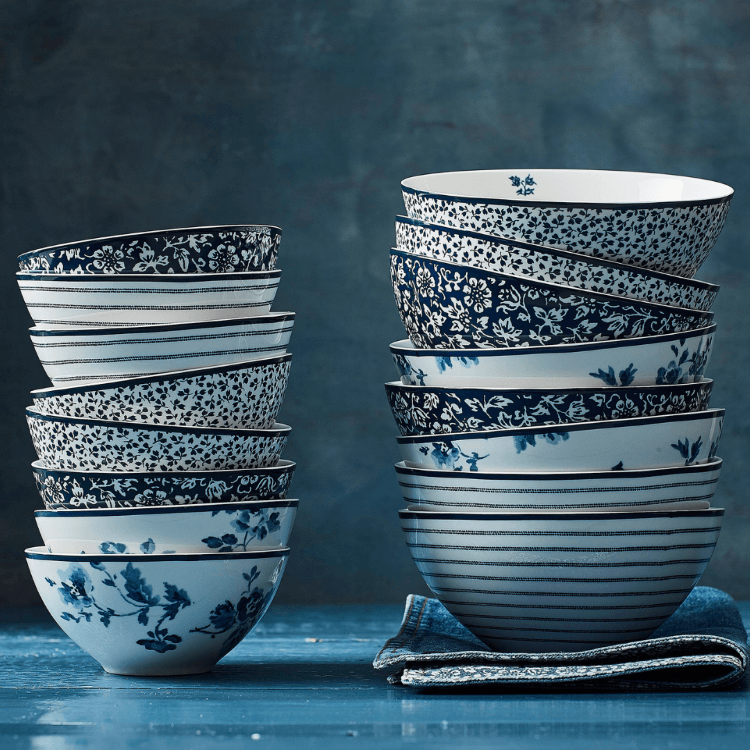 A Touch of Romance with Laura Ashley
With all these florals and nature-inspired prints, it's no wonder the brand feels romantic. "But it's more than wallpaper and bedlinen, pattern and palette," says Helen. "It's an invitation to immerse yourself in a world where every space exudes casual sophistication and a genuine love for craftsmanship."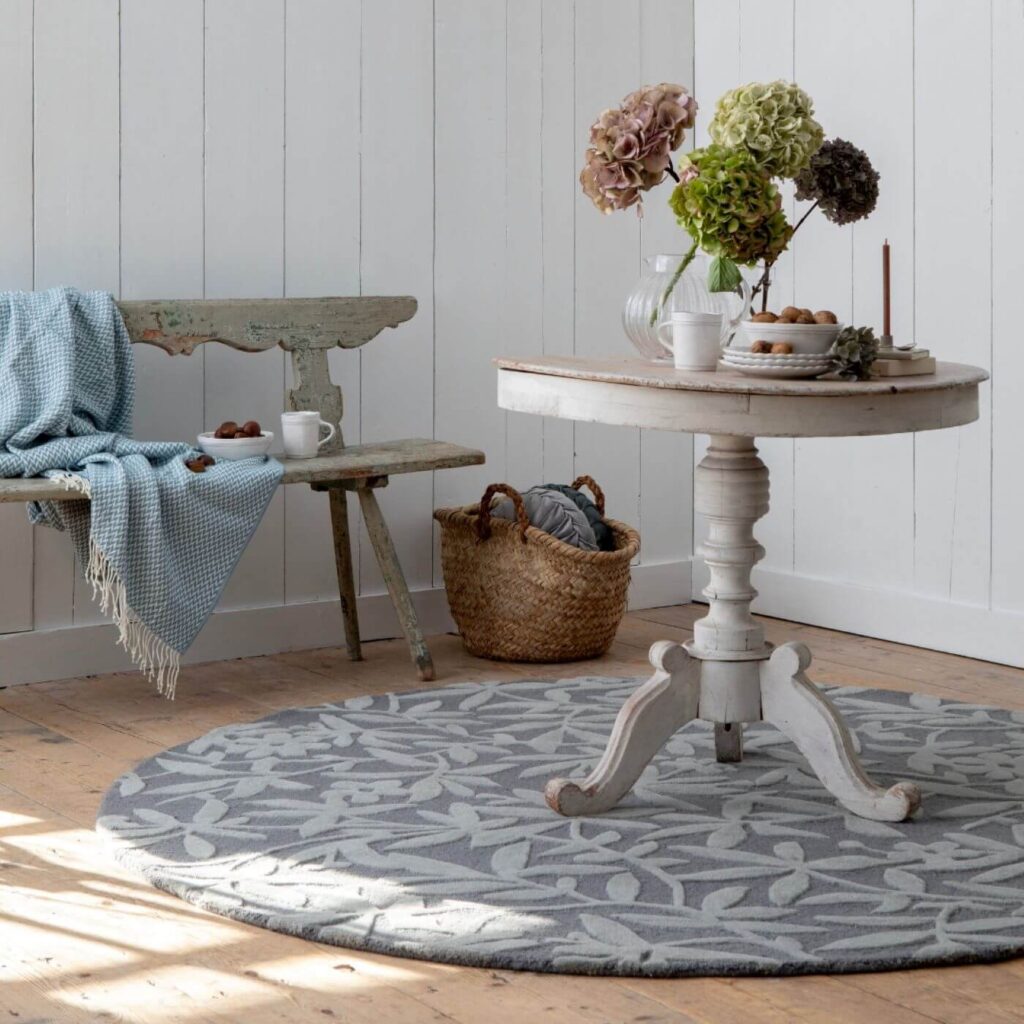 To style with items from Laura Ashley, Helen suggests artfully curating your pieces. "Picture a bedroom where delicate floral print bedding sets the tone and is complemented by a soft-hued wallpaper," she says. "The coordinated paint colors on the trim and woodwork tie everything together, creating a cohesive and inviting space."
Her tip for achieving a harmonious balance of pattern? "Pair an intricate or bold patterned wallpaper with understated bedding, and vice versa," Helen says. As the saying goes, opposites attract.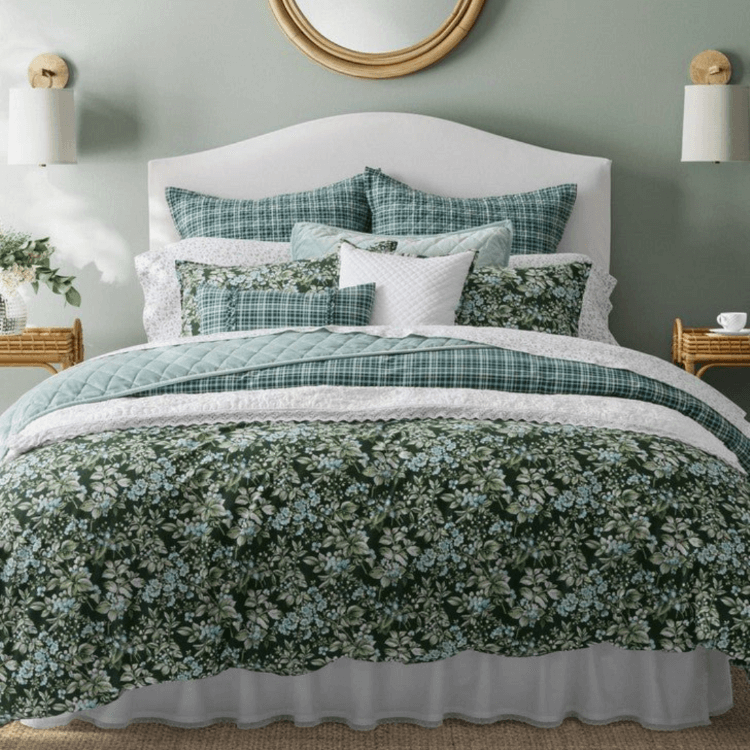 Modern Meets Classic
Another archival design with a touch of romance is Bramble. "This design is a delightful return of one of Laura Ashley's most beloved signature patterns from the 1990s," Helen says. "What makes the Bramble design particularly special is its ability to bridge the past and present. It's a wonderful example of how Laura Ashley has reimagined classic motifs for the modern customer." Choose this print to cover your bedroom in an inviting rich green and a fresh yet familiar pattern.
---
Ready to start shopping? Visit Laura Ashley to shop their 70th Anniversary collection! And check them out on Instagram and Pinterest for more inspiration too.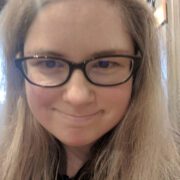 Michelle Mastro
Michelle Mastro is a freelance writer and editor. She covers lifestyle, parenting, travel, food, and health/wellness topics for magazines (and their websites). She especially loves writing about homes and has a deep affection for farmhouses of all kinds. She is currently based in the Midwest but loves to travel as much as she can. You can follow her on Twitter, LinkedIn, and Instagram.