How to Choose a Sofa That Will Last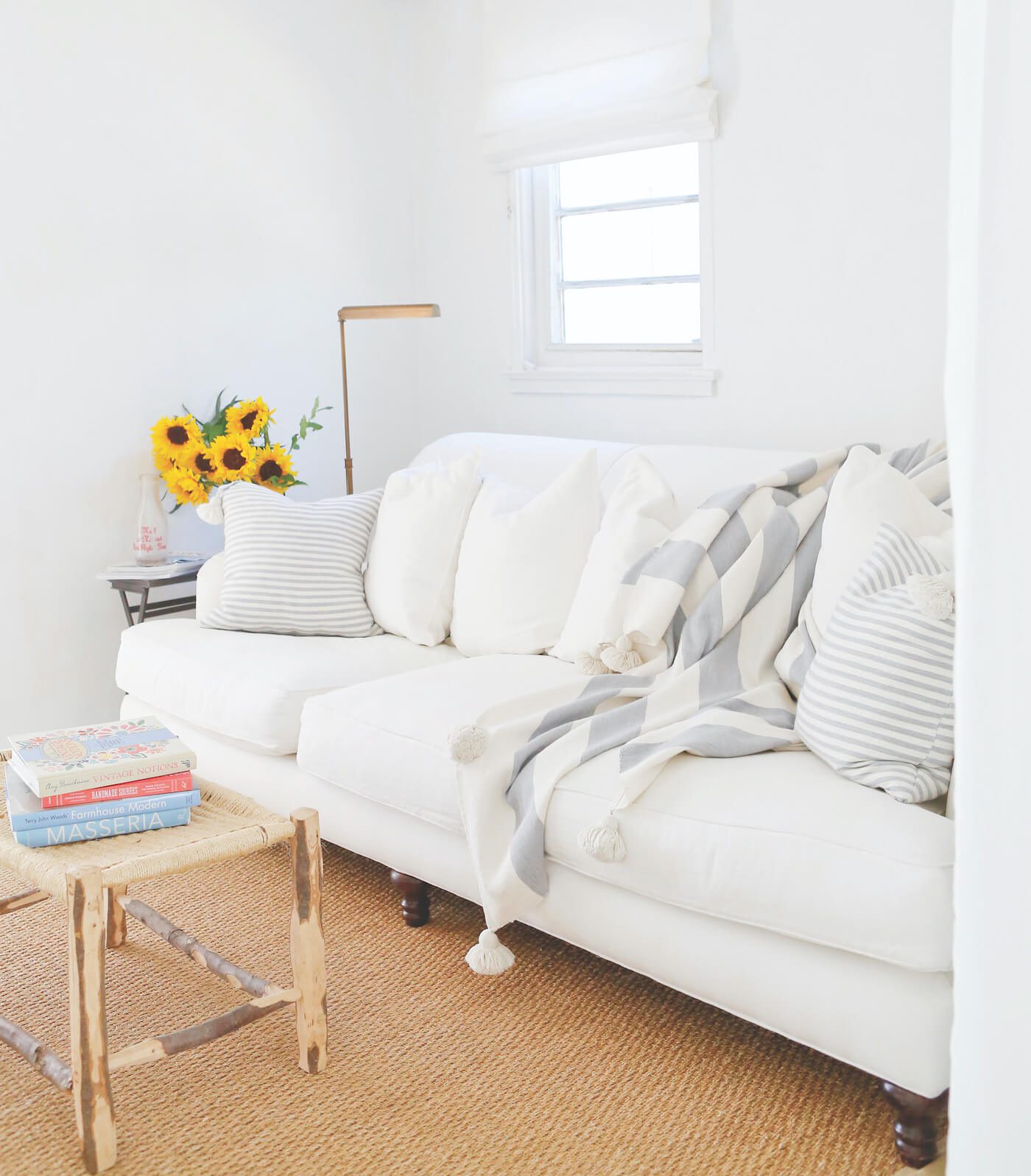 Image by Lu Tapp; home of Lyla Clyne
When it's time to shop for a farm-fresh sofa, it's important to get it right the first time. The stakes are high: it's a huge pain to return a sofa, and it's even worse to end up with one you don't like. How do you choose a sofa that will last, look great in your space, be comfortable, and not break the bank? That's a tall order. Let's break it down now so when you're in the market for a sofa, you will know where to start.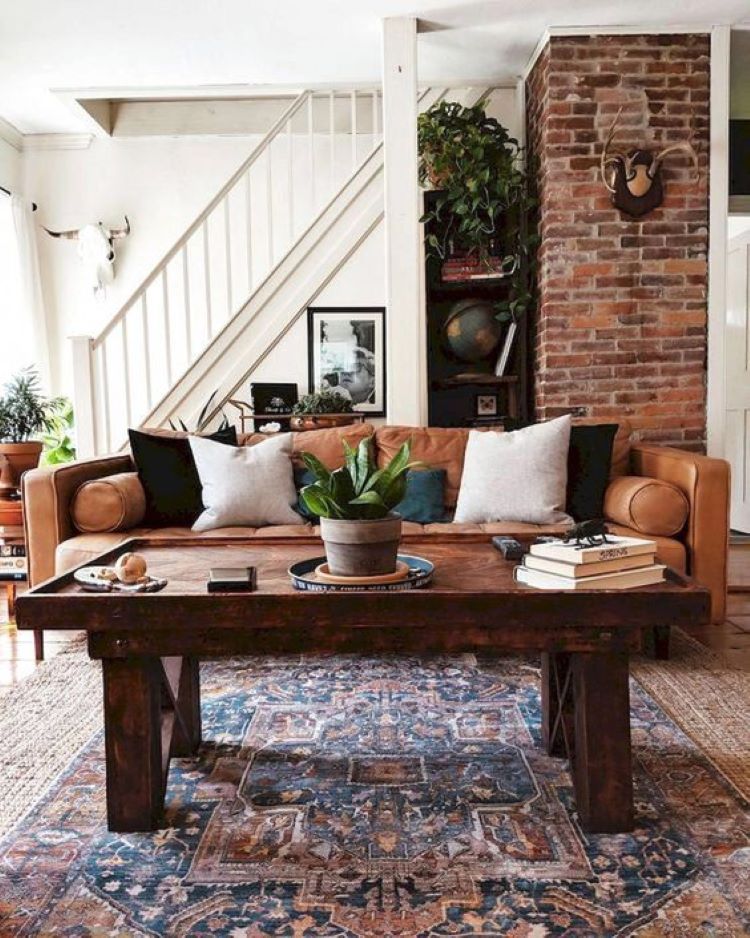 Choose Your Use
Choosing your use is the most important part of choosing a sofa. Do you want it to be comfy on game day? Is it important for it to look great in Instagram pictures? Do you want it to be washable for when your kids' dirty footprints get on it? Or, have you given up on that and just want to disguise the dirty footprints? Is it just needed to add extra seating a few times a year or is it going to see frequent napping? Think about the kind of use it'll be getting. If you're looking for sofas for different rooms, choose a sofa that will meet the needs of each room. Choosing your use will allow you to focus on priority features you want in your sofa.
Sofa for Show
There is nothing wrong with having a sofa for show if you're furnishing a room that doesn't need to be that comfy. Want to encourage guests to not camp out in your house? Want a pretty room that's "yours" since your husband has his recliner-sofa in the living room? All fine reasons to choose a sofa for looks. I would personally want it to still be comfortable, but even that depends on its use. If it's comfy enough for what you're using it for, you win.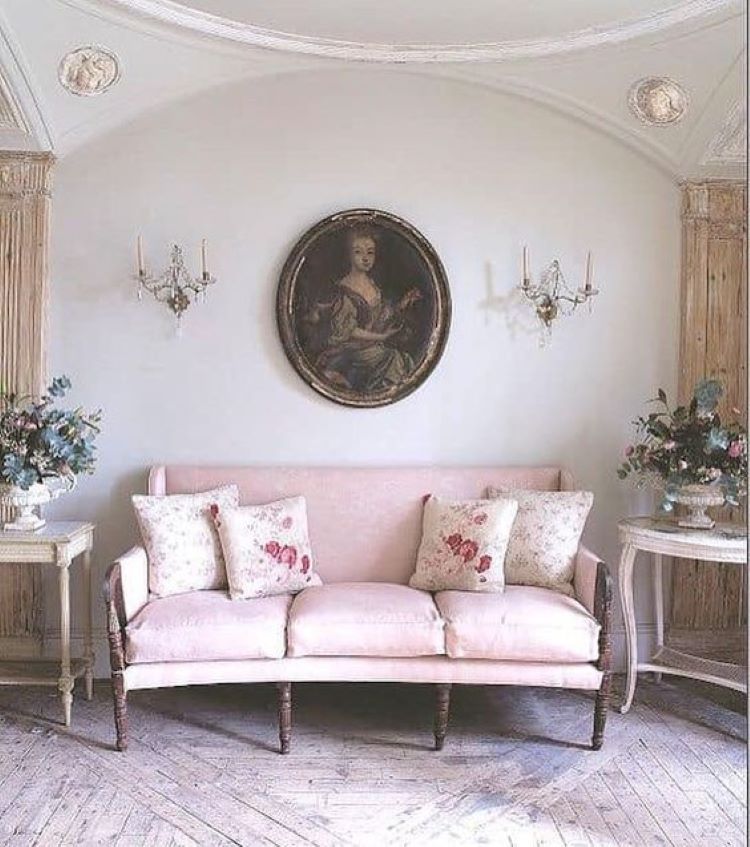 Sofa for Living
Rooms for lounging or TV watching require a sofa that's comfy. And if it's comfy, people will use it and it will get dirty. This means you either need a performance fabric, a dirt-disguising color or pattern, a washable slipcover, or leather. If you don't choose a fabric for heavy use, you may spend a lot of your life babysitting the couch. And, you'll be known as "mean."
If you can see it from the front door, choose a sofa that has some style to avoid a "frat house" look. If it's going in a home theater room or some other place that's not visible from main living areas, get whatever you want (cupholders, anyone?). There are always options for budget decorating.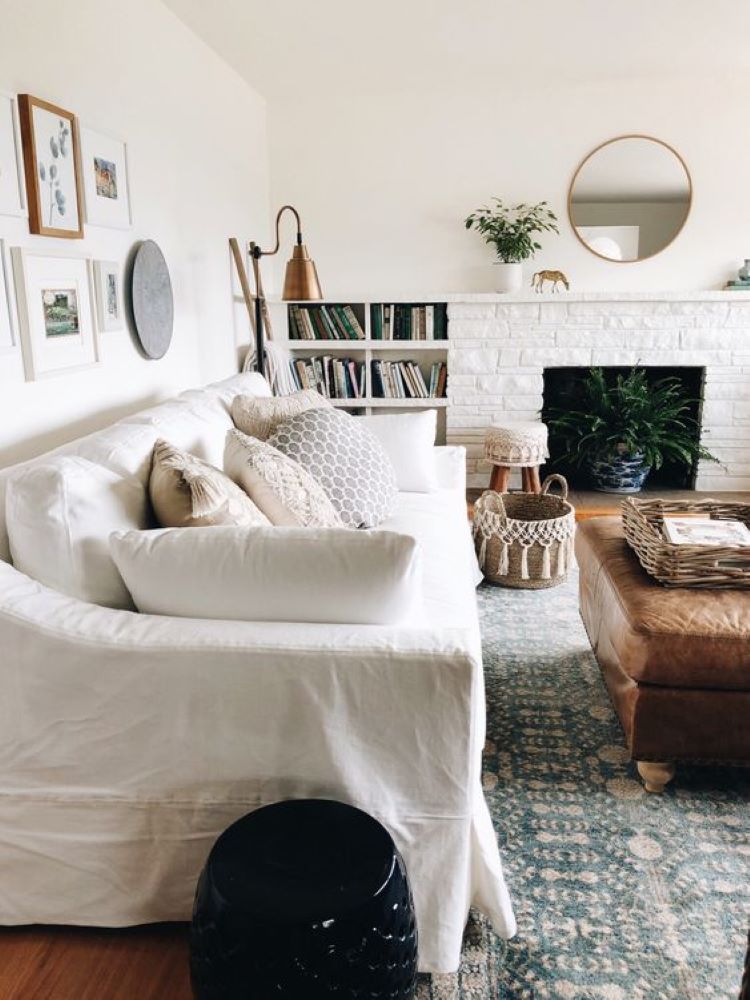 Within the "comfort" category, make sure you get something that's actually comfortable or you may find that your friends and family members spend their time elsewhere. For as stylish a sofa as possible without sacrificing comfort, Pottery Barn's "Comfort" collection is amazing. I have personal experience with the Comfort Square-Arm Grand sofa and it's the most comfortable couch ever. Except maybe for Restoration Hardware's Cloud sofa, which I plan to get if I win the lottery.
Some people can handle sectionals with footrests, but I can't, design-wise. Not to say that there could never be any that are nice-looking, but I haven't seen any that I'd want in my direct line of sight.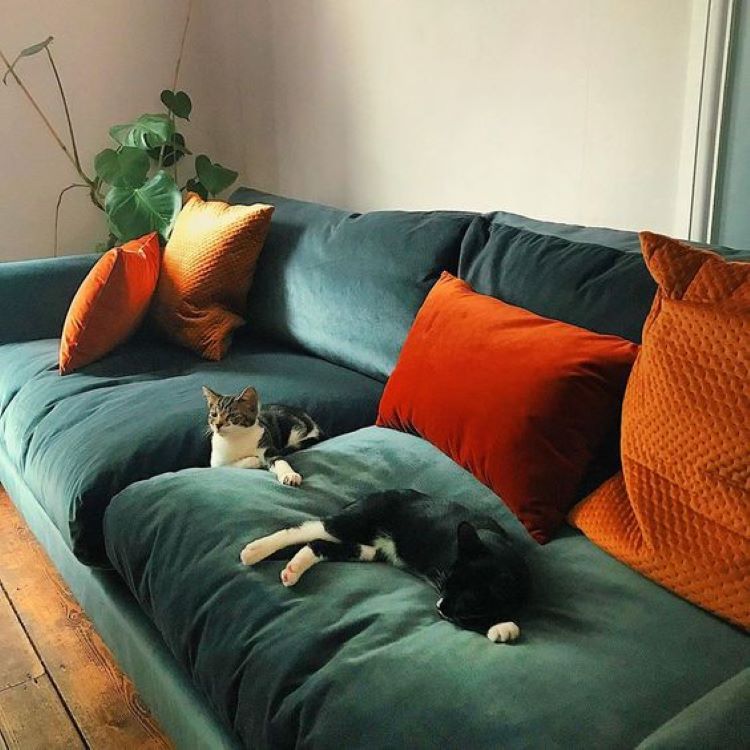 How to Choose a Quality Sofa
Once you've chosen your sofa's use, you'll have an idea what type of sofa you're looking for. There are a lot of low-quality sofas out there. When buying new, you tend to get what you're paying for. If you are planning to use your sofa for a long time, you are going to need quality. If it's a temporary sofa that you're just using until your dog is potty-trained, then you can choose anything. Just don't overpay for low quality at a "cheap" new furniture store.
Usually quality and comfort go together, but not always. It's important to sit on the sofa at the store and make sure you like how it feels. If you're buying online and can't see it in person, read the reviews to make sure it's comfortable.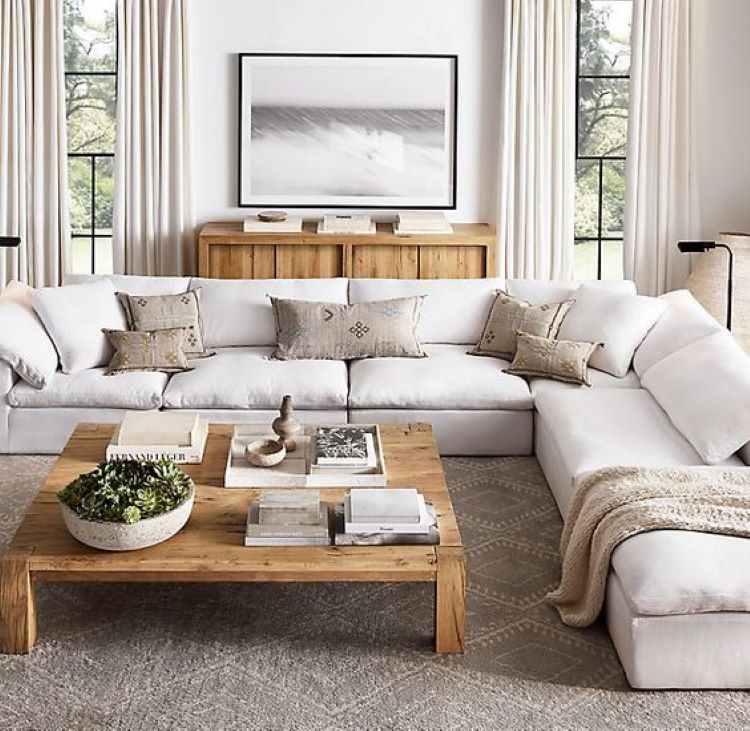 Tips to Help You Choose a Sofa Within Your Budget
Buy a good-quality sofa with a fabric that won't easily show wear. Leather is a good option, as well as washable slipcovers. If you don't get a slipcover, choose something that doesn't show dirt and has durable fabric. Or, if you have pets with sharp claws, keep in mind that leather will show scratch marks.
If you don't have the budget for a brand new version of Option 1, get a floor sample from a nice furniture store. This way you'll get top quality but pay less, and it'll still basically be new.
If you don't have the budget for Option 1 or 2, buy a used sofa that's good quality. Or, buy a used sofa to use until you can save up for Option 1. Or, you can buy a cheap new sofa until you save up for a nice one, but don't spend too much on it. Cheap new sofas look great at the beginning, but it won't be long before you end up with wobbly legs, frayed fabric, and rump-prints on the cushions.
---
Ready for an outdoor living inspiration? Check out this beautiful Georgia porch or shop these 10 outdoor living picks. Of course, don't forget to follow us on Instagram, Facebook and Pinterest for your daily dose of farmhouse inspiration!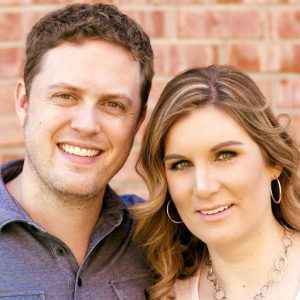 Holly Thompson is a designer in the Nashville area. She and her husband Dave own Holly Thompson Homes, a kitchen/bath showroom/interior design studio in a 200-year-old building in Historic downtown Franklin. They are a husband-and-wife design and renovation team, partnering with local contractors and builders to make Holly's designs come to life. Their home was featured in American Farmhouse Style in Fall 2017. They also have three kids and two kitties. Follow along with Holly and Dave on Instagram and Facebook.