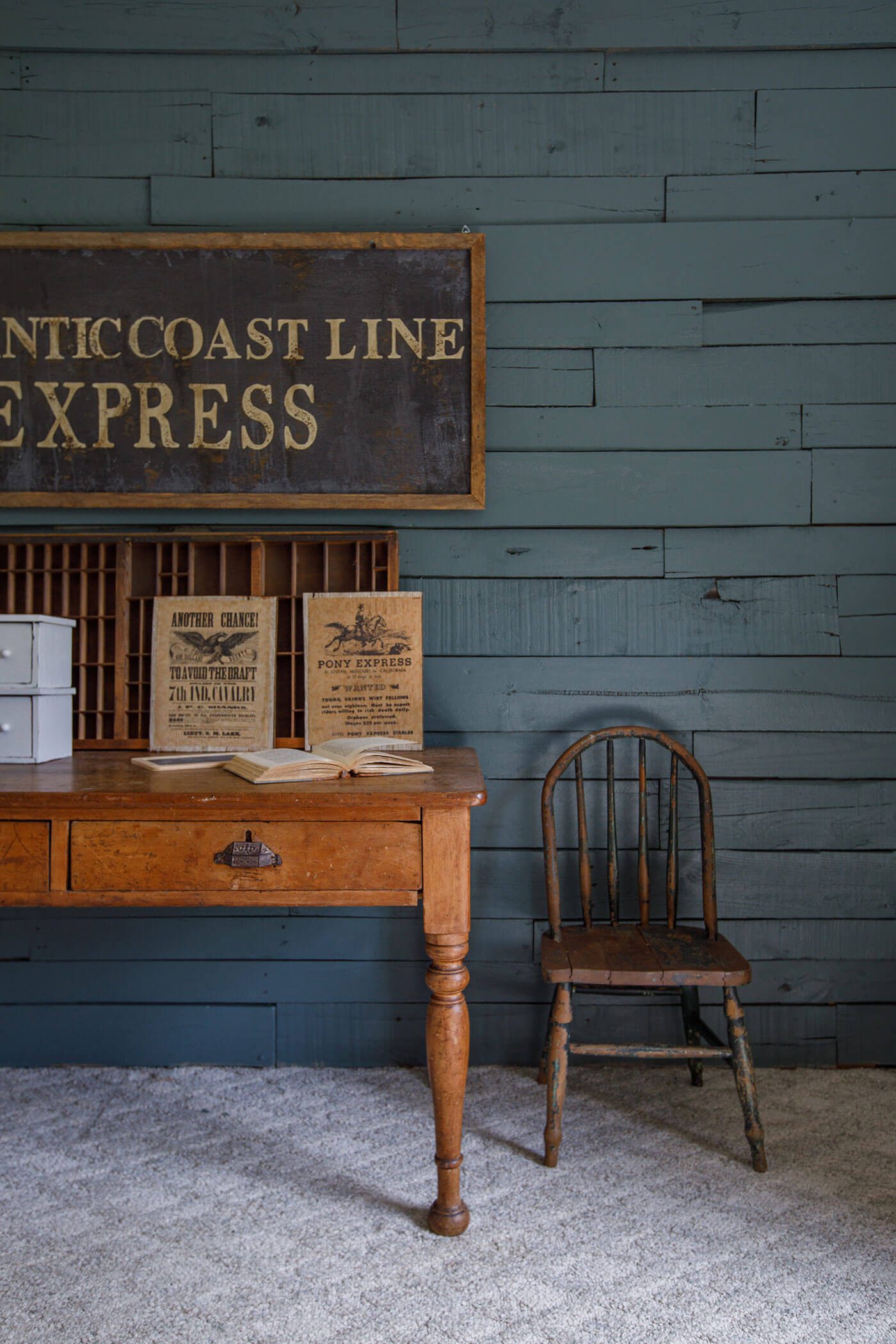 Want to collect vintage signs? From authentic company advertisements and old street signs to reproduction vintage-style family names, sign art has become a popular addition to the farmhouse.
Homeowner and Instagram influencer, Monica Boland of @burlaprosesrevivals has been collecting and recreating vintage signs for almost a decade, and though she has a wide variety, nothing can quite compare to the allure of old store signs. "I love old general stores," she says, "and the old signs are part of it, which I love."
Monica was kind enough to share some of her sign secrets with us to help get you started!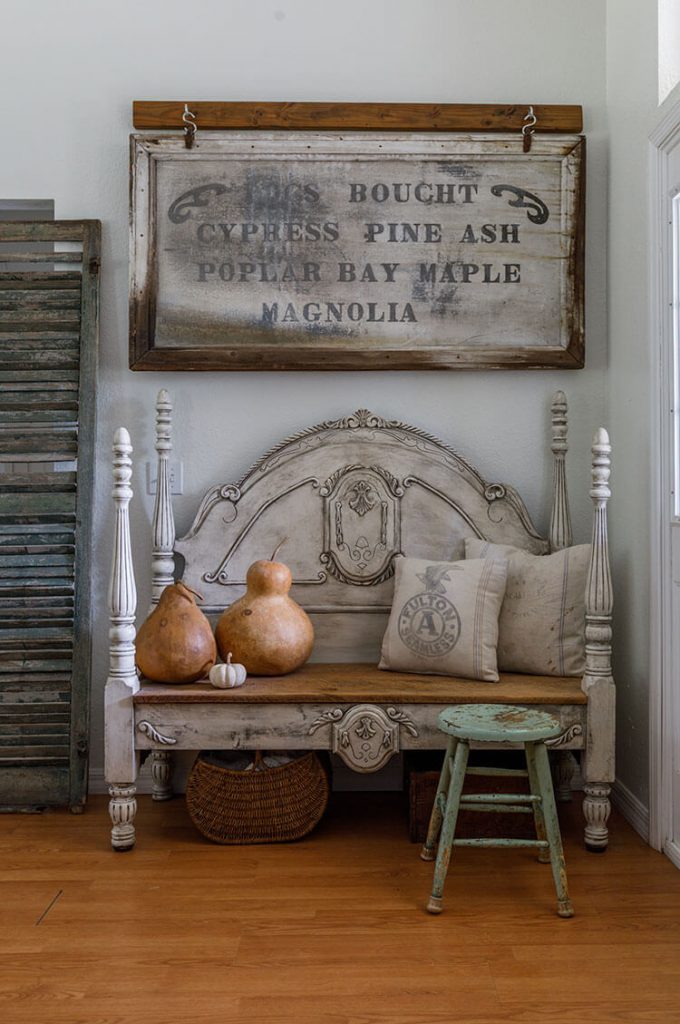 Where to Find
Whether you're just starting out or hoping to add to your collection, you need to know the best places to score good deals. "Flea markets, such as Rustapalooza, Fancy Flea and Renninger's, and Facebook Marketplace are my go-to places," says Monica.
These sites are great for browsing, getting a sense for what you like and looking for deals. However, you won't be guaranteed to find authentic vintage signs, so be on the lookout for reproductions. Online stores such as eBay and Etsy also carry a wide variety of options, but be prepared to pay a large chunk of costs on shipping for larger signs.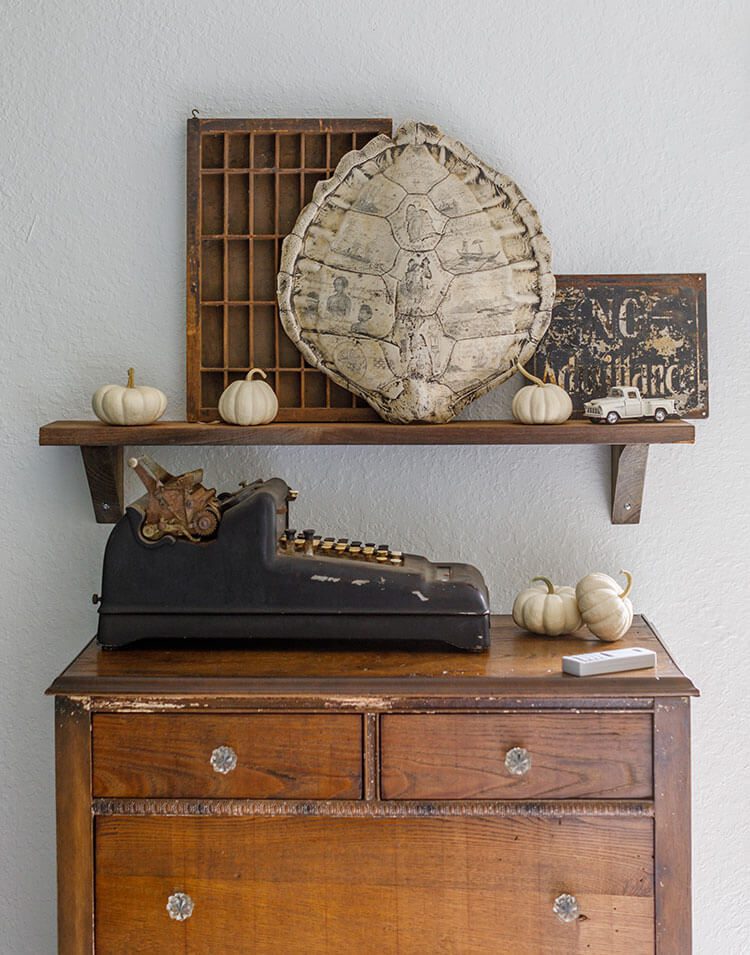 Vintage Signs Price
The demand for vintage and even vintage reproduction signs has gone up in recent years, and some vintage signs are priced at hundreds of dollars. But don't be discouraged. Monica has been lucky and patient enough to search for good deals, and she's only paid .50 cents up to $50 for most of her signs. "I'm willing to spend more now, if I have to," she says.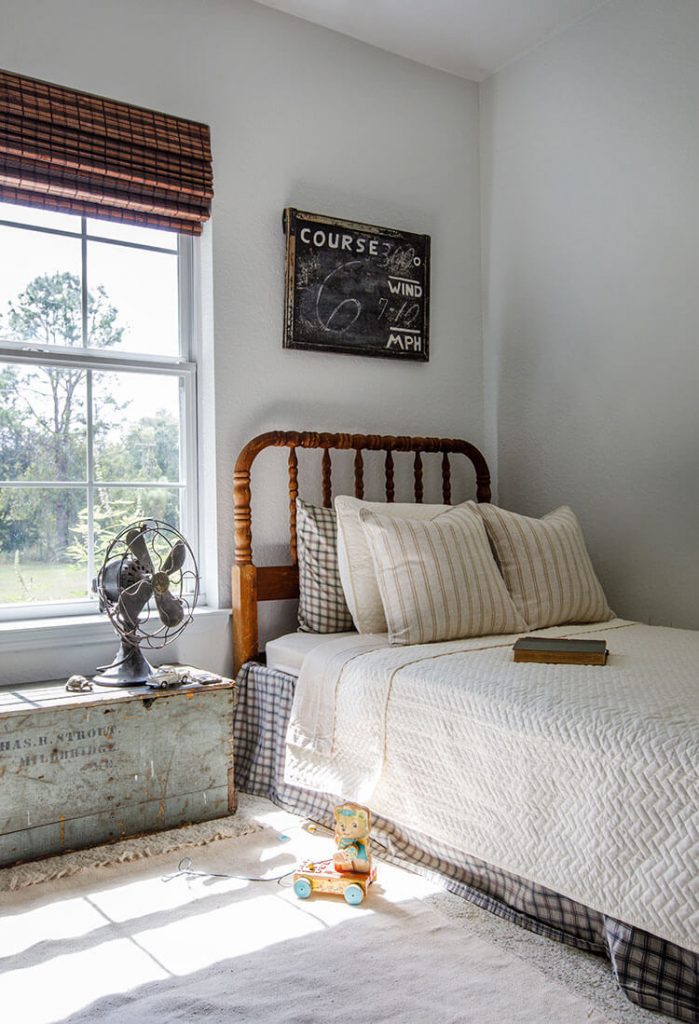 Authentic vs. Reproduction
If you're not bothered by the idea of a reproduction sign, Monica suggests making your own.
"True antiques are difficult to come by," she says. "Patience can pay off, but I have Instagram and Pinterest boards where I'll save my favorites, and if I can't find it, I'll make something similar."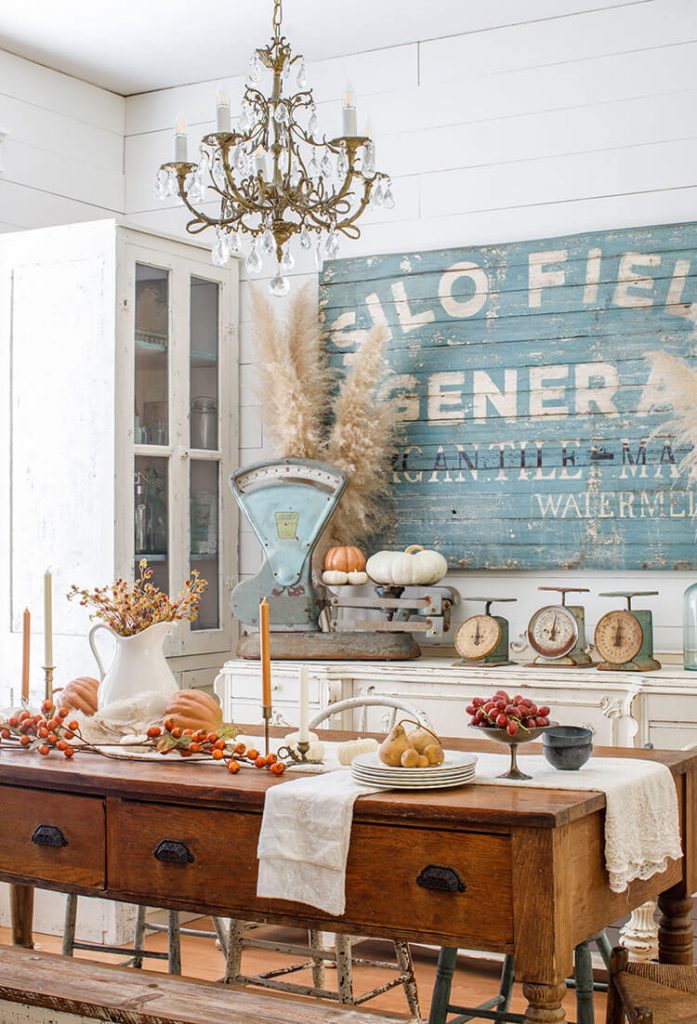 This is a great strategy for food and branded signs or if you'd like to personalize it with your family name. "If you're going to make your own vintage-inspired sign, start with something that's already old like the wood," she says. "That way, it already has a foundation with character." This will help give it a similar look to a genuinely old piece. "It can be so simple and make such a huge statement," says Monica. "It's such a great detail in any spot."
---
Ready to shop for signs? Go here! Of course, don't forget to follow us on Instagram, Facebook and Pinterest to get your daily dose of farmhouse inspiration!