What is Rustic Farmhouse Style?
Courtesy of Unique Homestays
Learn how to get the farmhouse look that feels more provincial in tone.
Farmhouse style is a lifestyle as much as it is a design perspective. It exemplifies life on the farm, a more tranquil and easygoing way of life. As a design aesthetic, the farmhouse style is cozy, homey, welcoming, and warm. A farmhouse is where you'll want to sit back and rest a spell. But what is rustic farmhouse style and how is it similar or different from its more well-known sibling? Below, we explain what it is and cover the basics of what makes the rustic farmhouse style special.
This is part of our Design Glossary series! Catch the whole series to find out more about the different types of farmhouse styles!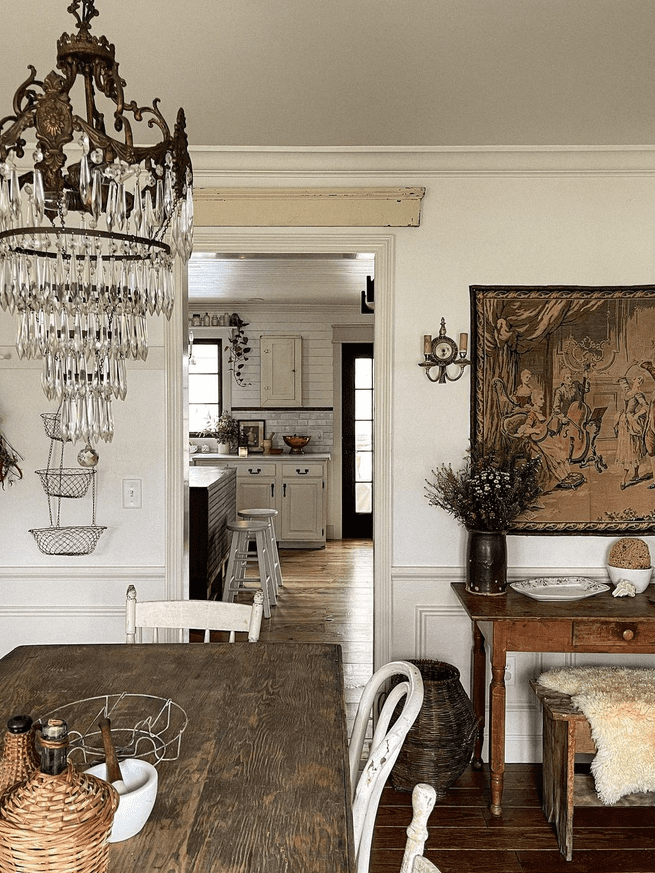 This Provincial Life
Probably one of the biggest differences between the farmhouse and rustic farmhouse styles is that the latter leans more provincial. Its chief characteristic is a reverence for natural and simple materials. Think Craftsman style, but a bit more unfinished. Or imagine cottage style but with a focus on bringing the outdoors inside. The style celebrates natural imperfections like those in the environment or the garden. Many of the decor pieces and furniture harken to nature and feel (or are) handmade.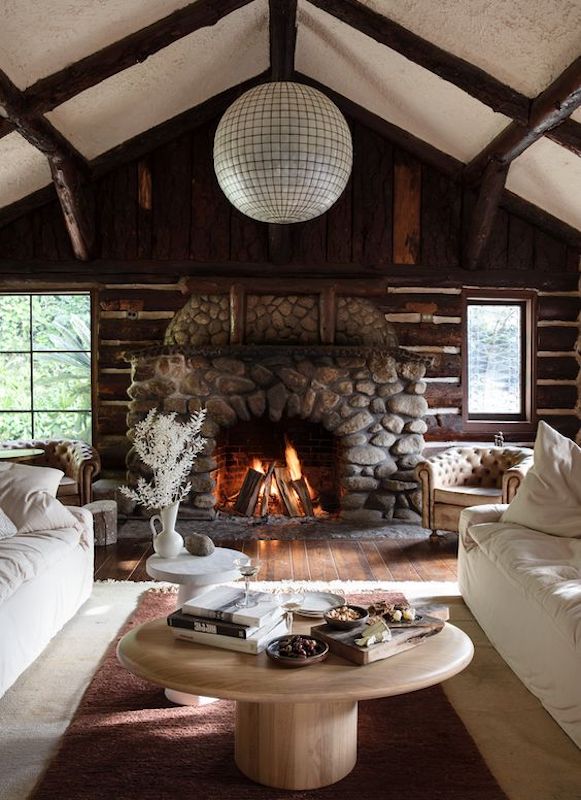 Natural Accents
With rustic farmhouse style, the emphasis is not on manufactured or store-bought. Instead, items should tout their imperfections. While wood is a common element in farmhouse design, the rustic farmhouse style relies almost exclusively on untreated or unsculpted wood. Bare log furniture or unstained wood pieces full of knots and imperfections are some examples.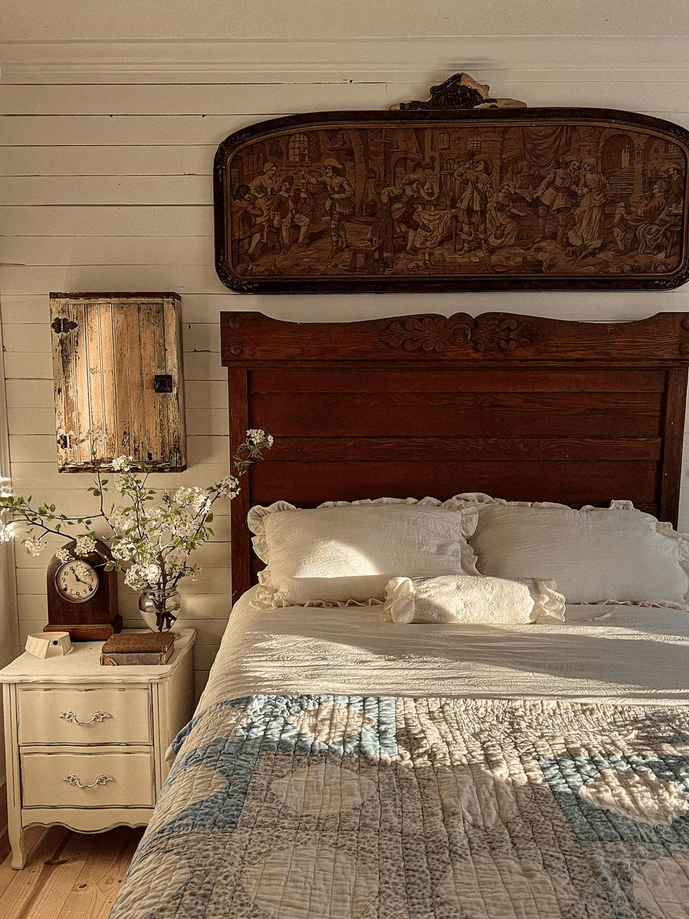 But wood isn't the only material used. This style likes an unpolished stone countertop, or floors in simple brick. All the better if the brick looks like it had been laid by hand. That's because rustic isn't fussy or focused on luxury. Rather, simplicity and sweet are the values of this style. To get the look, you will want to select materials from nature left untreated: unvarnished wood, reclaimed wood, unpolished stone and craggy rocks or simple plain bricks.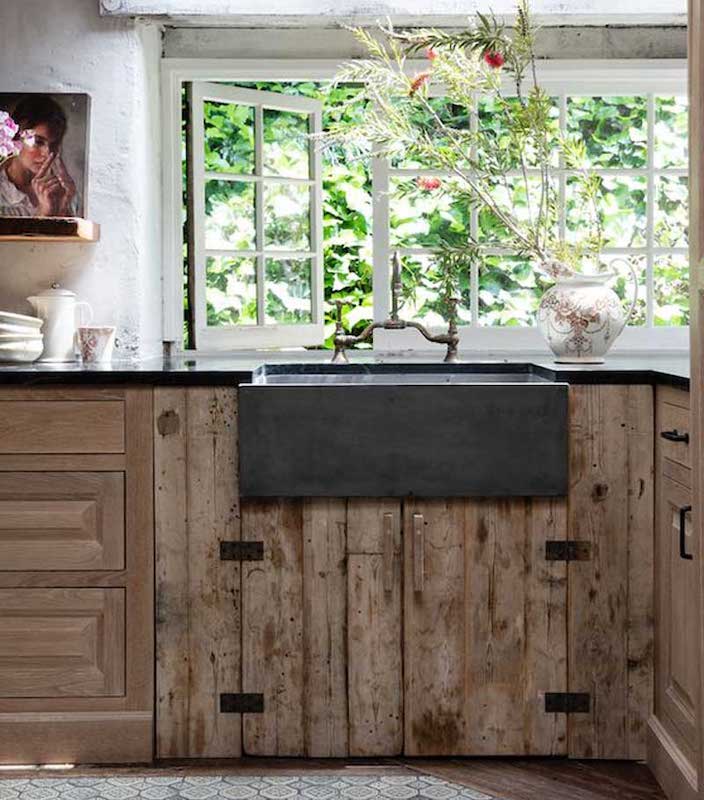 Dark Palette
Compared with farmhouse style, rustic farmhouse embraces darker hues. No gray interiors, light wood species, or all-white painted rooms here. Farmhouse may feel more light and airy, while rustic feels more grounded in the everyday environment. Like cottage style, it celebrates flea market finds and upcycled pieces, but like farmhouse style, it focuses on things you might find in the country, from animal life to verdant greenery.
For your rustic farmhouse color palette, opt for shades on the darker side of the spectrum. Think sage green or honeyed yellows. Lean dark with your choice of woods and other materials. Do all this, and your rustic farmhouse will feel like you are stepping foot into your own private bucolic retreat.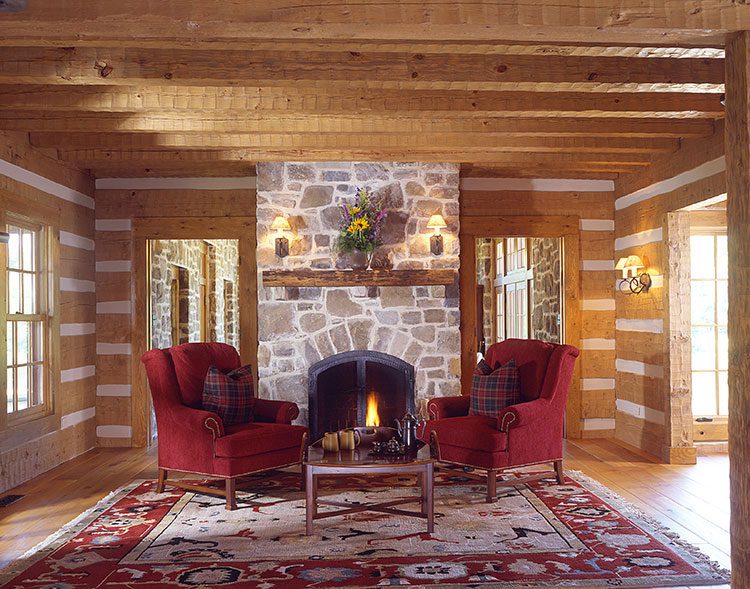 Get the Look
Ready to incorporate some rustic farmhouse style look into your home? Grab some of these fun picks!
Here at American Farmhouse Style, we absolutely love to share our finds from around the web with you! That being said, you may notice that some of the links in this article are affiliate links. This means that if you click through and make a purchase, AFS receives a small commission at no extra cost to you! Truly a win-win!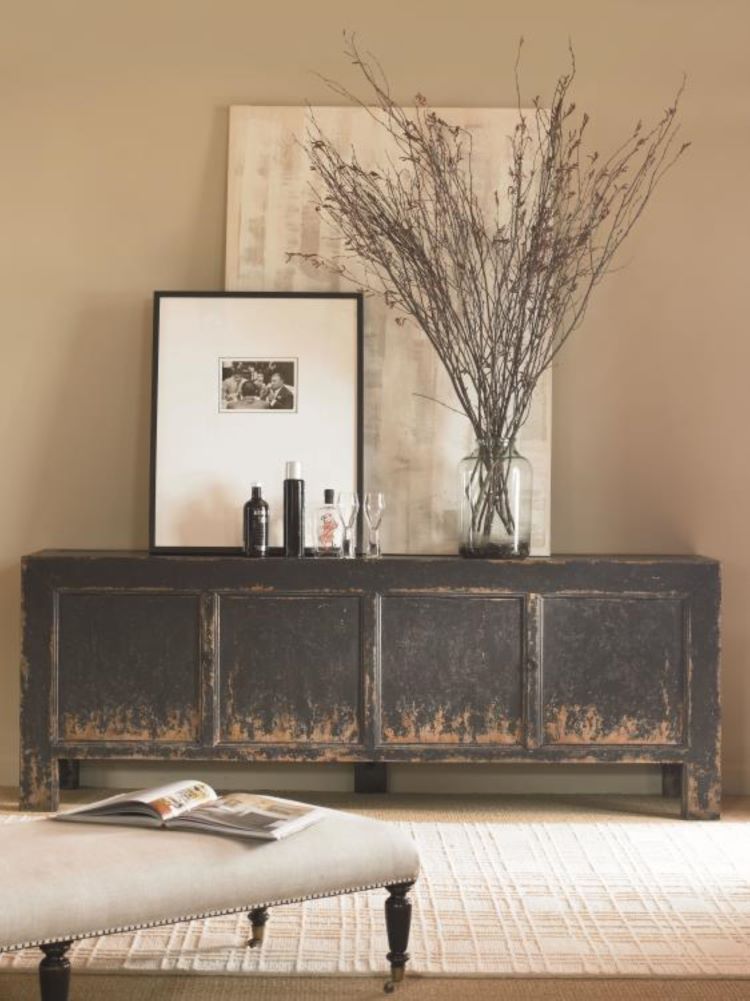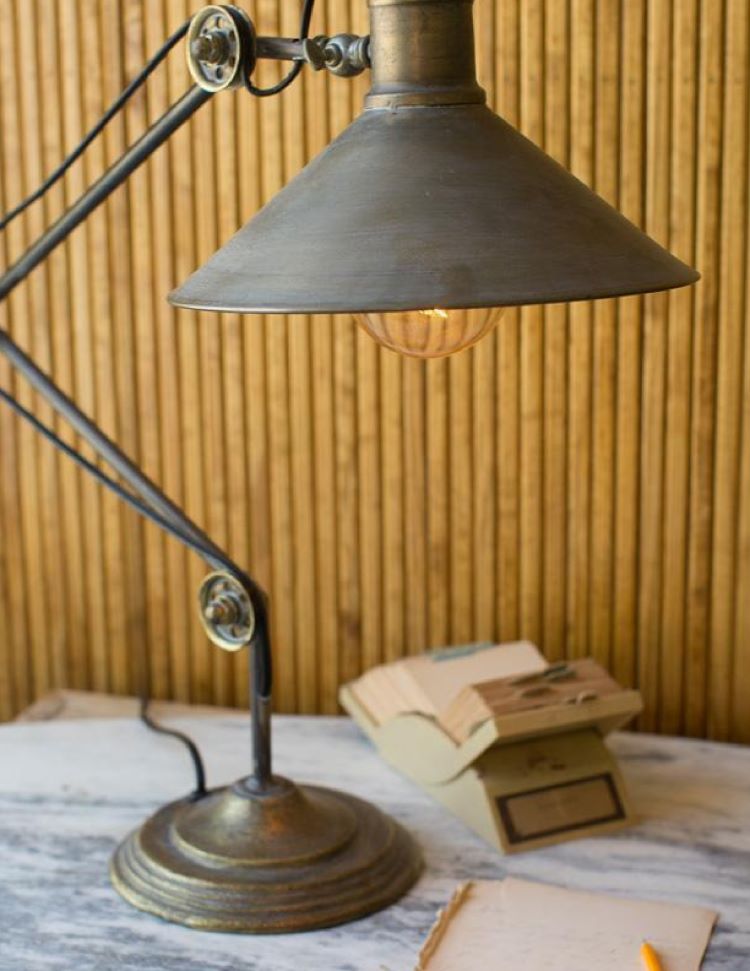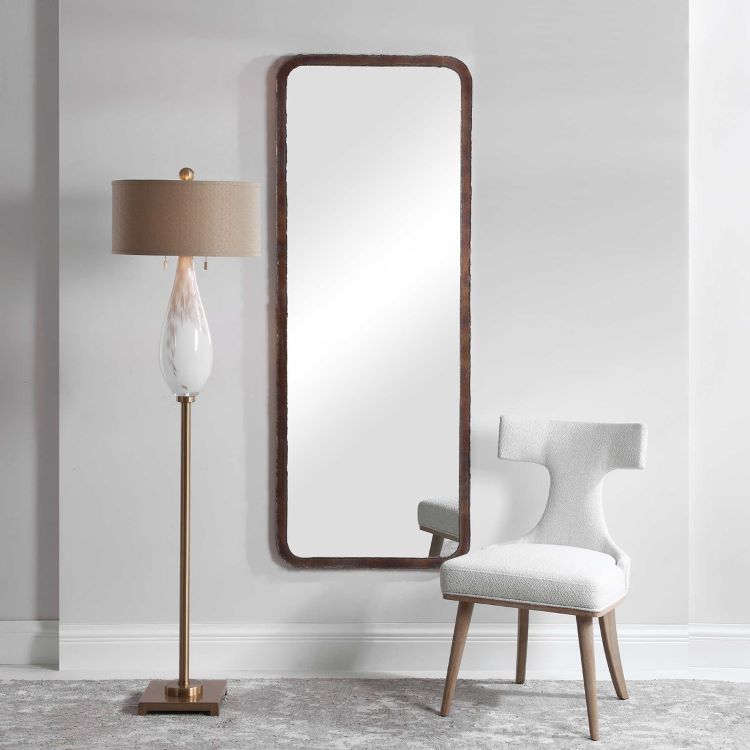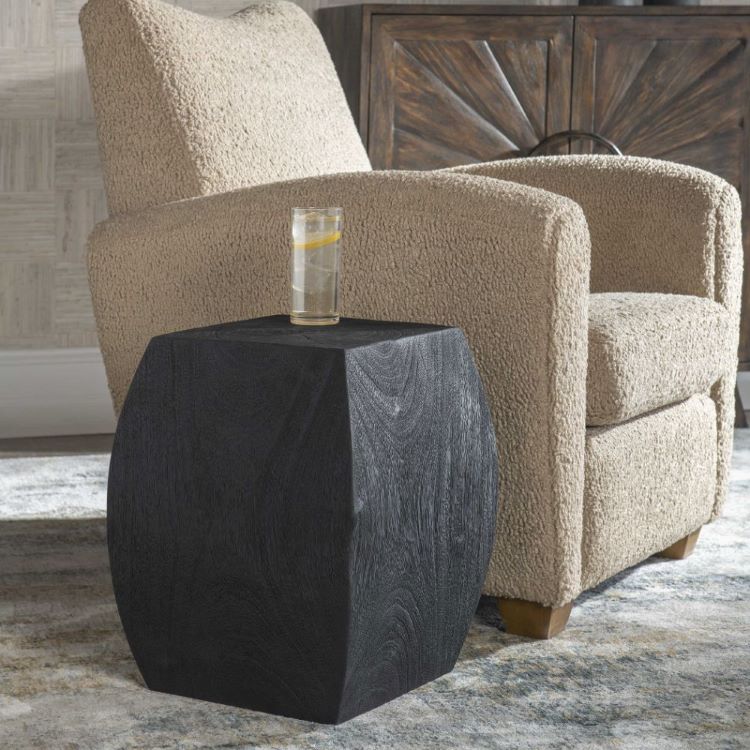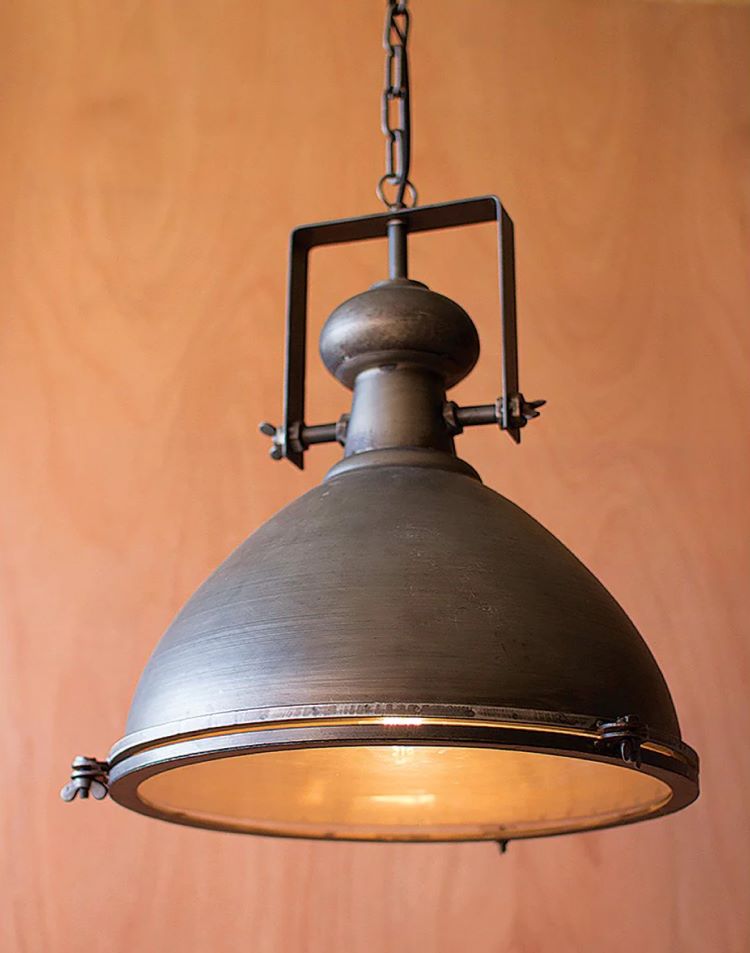 ---
Want more design ideas? We'd love to have you follow along with us! Head to on Instagram, Facebook and Pinterest and follow us for daily inspiration. And don't forget to sign up for our newsletter (right below this article) for inspiration right in your inbox!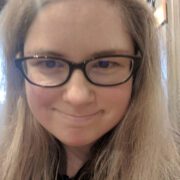 Michelle Mastro
Michelle Mastro is a freelance writer and editor. She covers lifestyle, parenting, travel, food, and health/wellness topics for magazines (and their websites). She especially loves writing about homes and has a deep affection for farmhouses of all kinds. She is currently based in the Midwest but loves to travel as much as she can. You can follow her on Twitter, LinkedIn, and Instagram.