Boho Farmhouse Style Ideas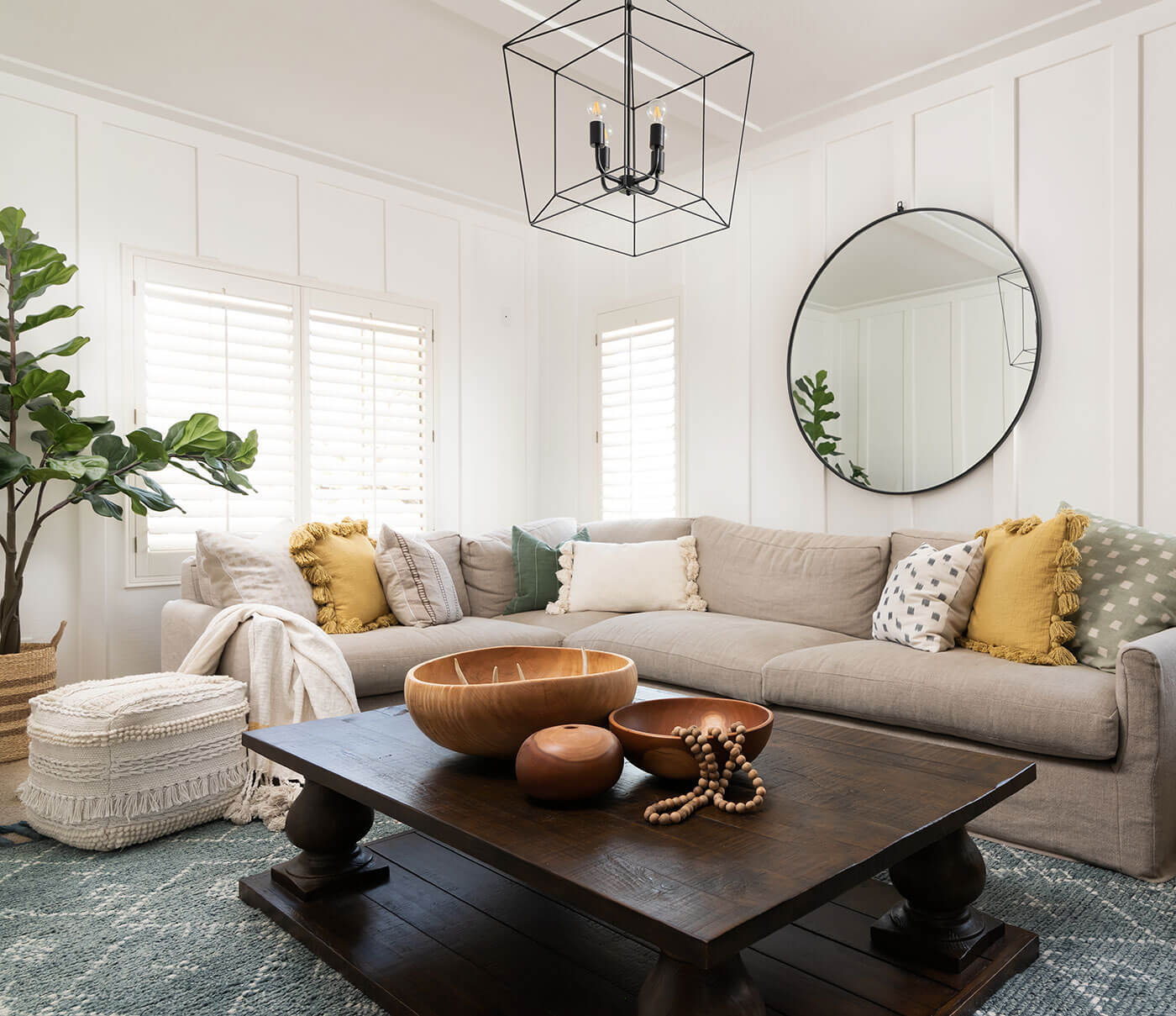 Photograph by Landon Wiggs
Add a boho twist to your farmhouse and combine comfort with fun! Here are a few ways to incorporate boho farmhouse style in your home décor.
Add Texture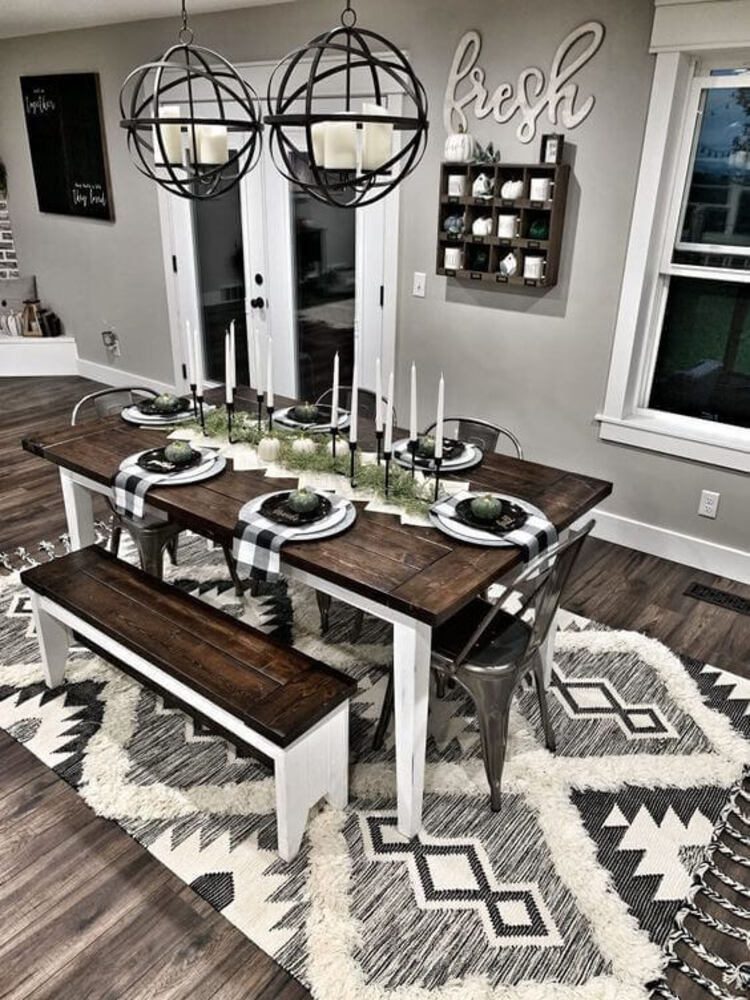 Traditional farmhouse style often features a muted color palette with black, white and gray. Add boho detail to your traditional farmhouse colors with texture, like in this rug, which has soft fur details alongside geometric shapes.
Hanging Plants
Live plants are a great way to incorporate color and a Bohemian farmhouse element to your living room, or any room in your farmhouse. There are some great farmhouse-friendly house plants out there that will help mix the two styles in your home!
Tan Tones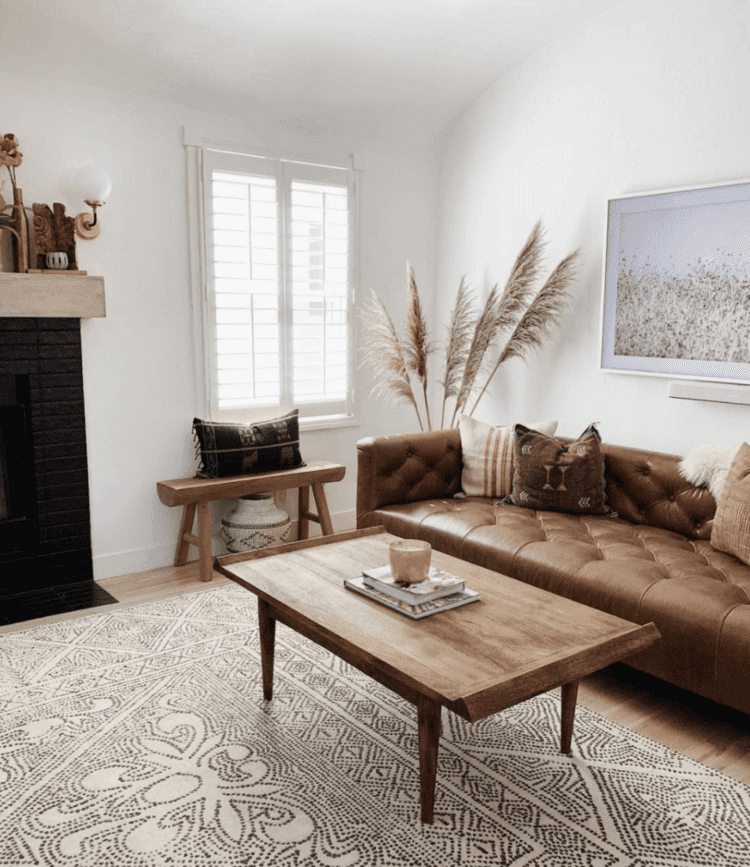 One key feature of the boho farmhouse style is the use of neutral tans and browns. The traditional boho style is very colorful, while the modern farmhouse is very neutral. The boho farmhouse combines the two. For example, this modern boho farmhouse style living room pairs several shades of tan with lots of texture.
Global Influence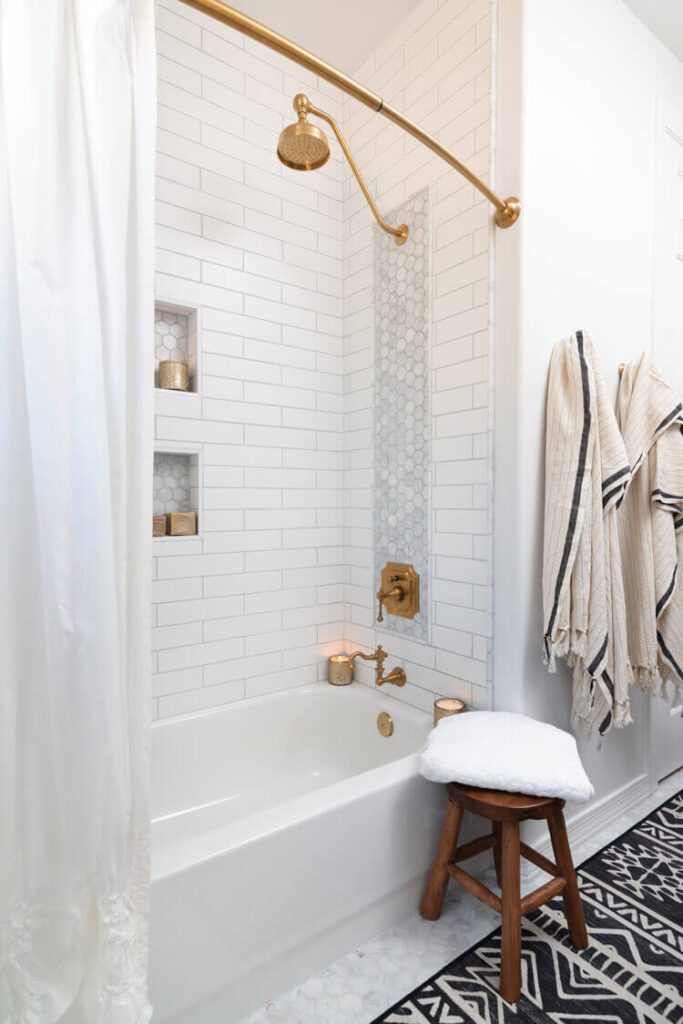 The boho style is very eclectic and has elements from global designs. The patterned rug, lace detail on the shower curtain and Turkish rugs in this bathroom give it a Bohemian twist.
Natural Features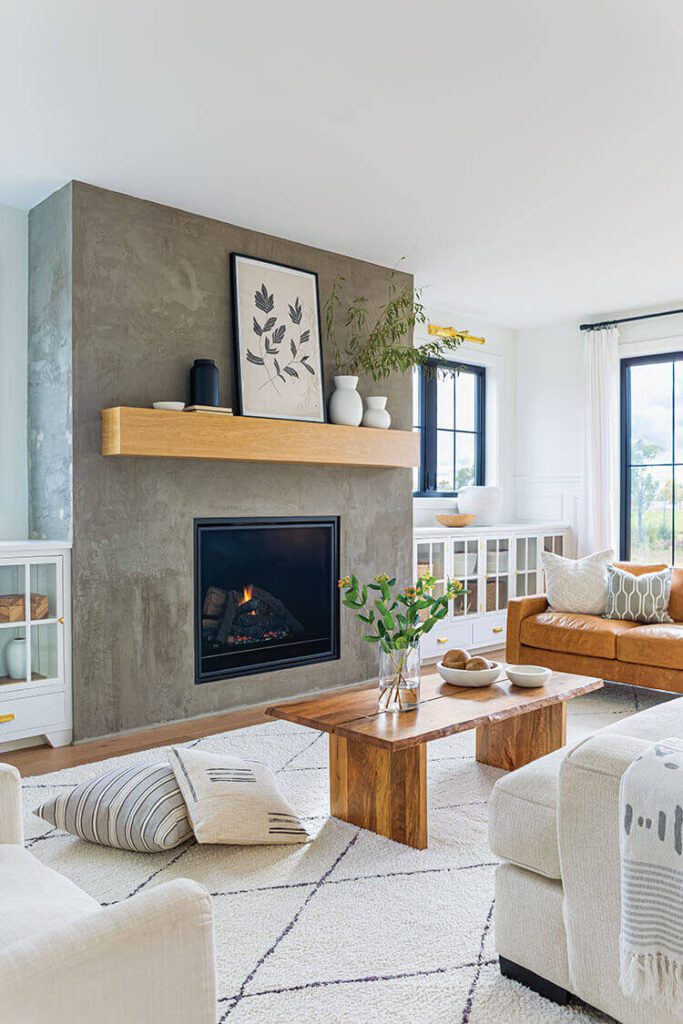 Include textures and colors that appear in nature to give any room boho farmhouse style. This living room incorporates natural texture in the concrete fireplace, wooden coffee table and leather couch.
Pop of Pink
Bohemian farmhouse style is more colorful than the traditional modern farmhouse. This boho farmhouse kitchen features a pop of pink in the runner that ties into the oak island and dark light fixtures. Other warm colors like orange and yellow are common in Bohemian style.
Outdoor Oasis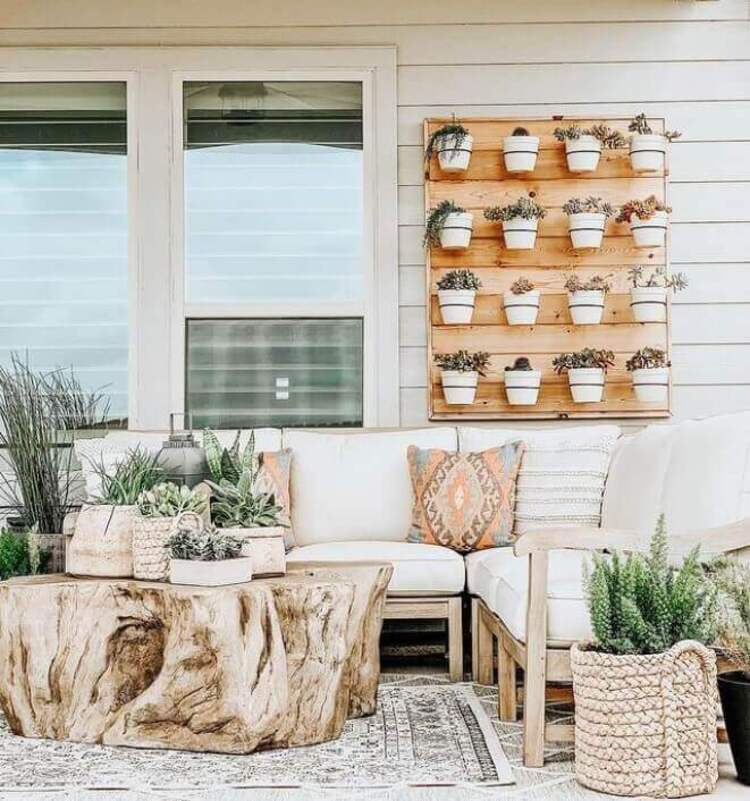 This outdoor patio space effortlessly blends the comfort of a traditional farmhouse with the natural elements of Bohemian style. Note the various plants and layered rugs.
Accent Color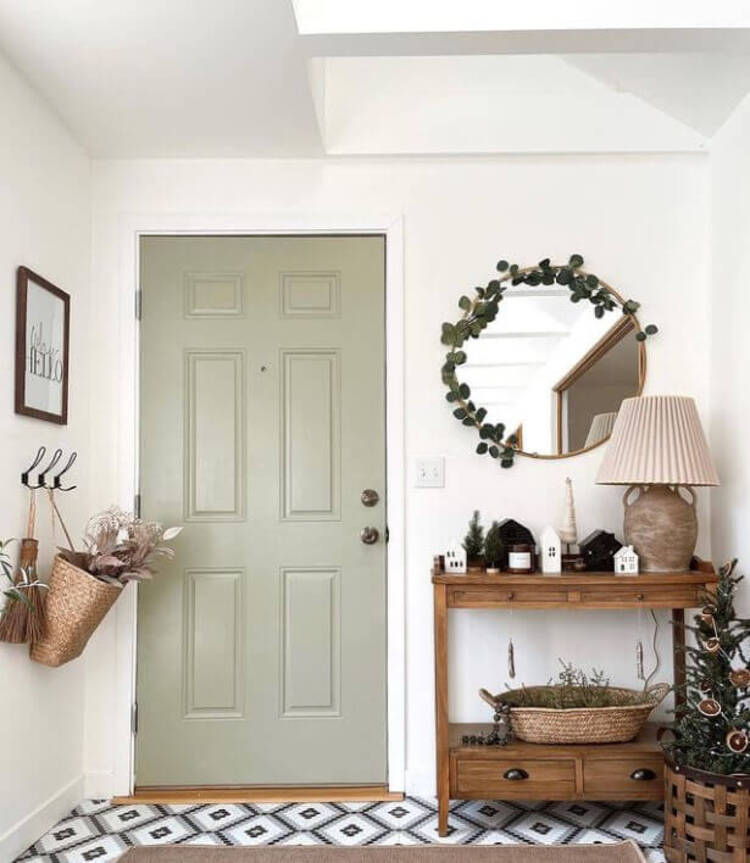 Because the boho farmhouse style embraces color, an accent like this sage green door grabs attention while remaining true to the style. Other details like the textured tile floor and dried flowers also add boho flair.
Eclectic Artwork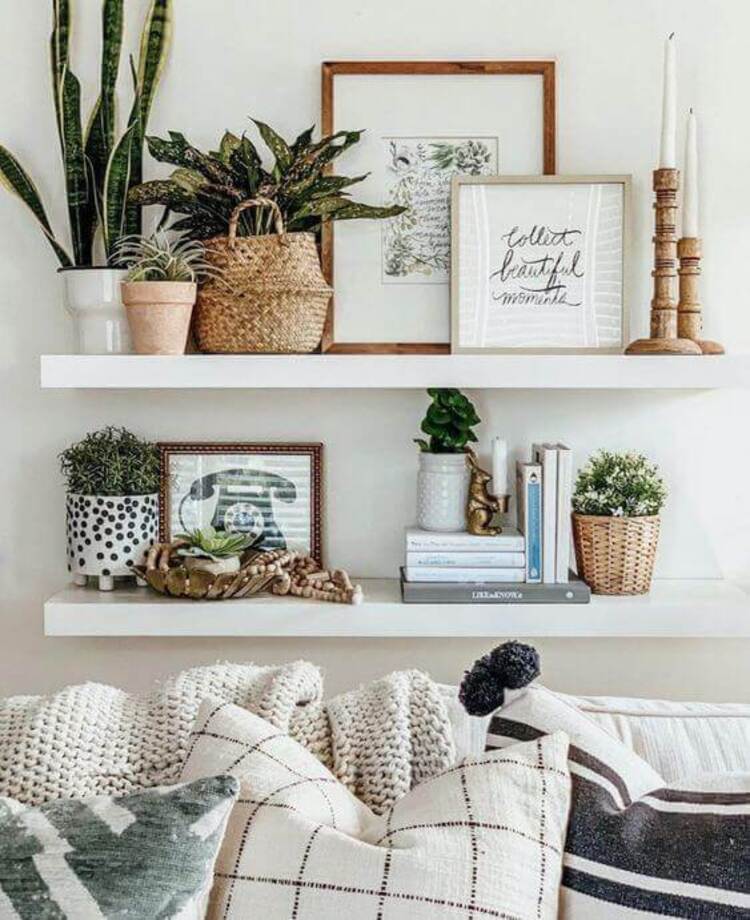 These shelves pair eclectic artwork with potted plants. The throw pillows add texture and comfort to this boho farmhouse style living room.
Throw Pillows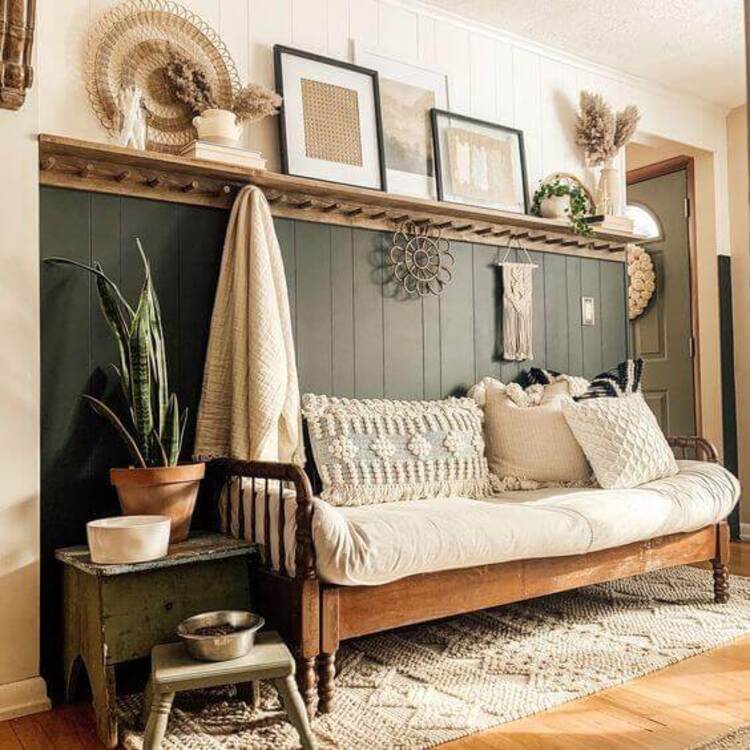 Neutral throw pillows with loads of texture add Bohemian influence in a casual way. These pillows work together with the rug and shelf décor to create a truly boho farmhouse entryway.
Wicker Details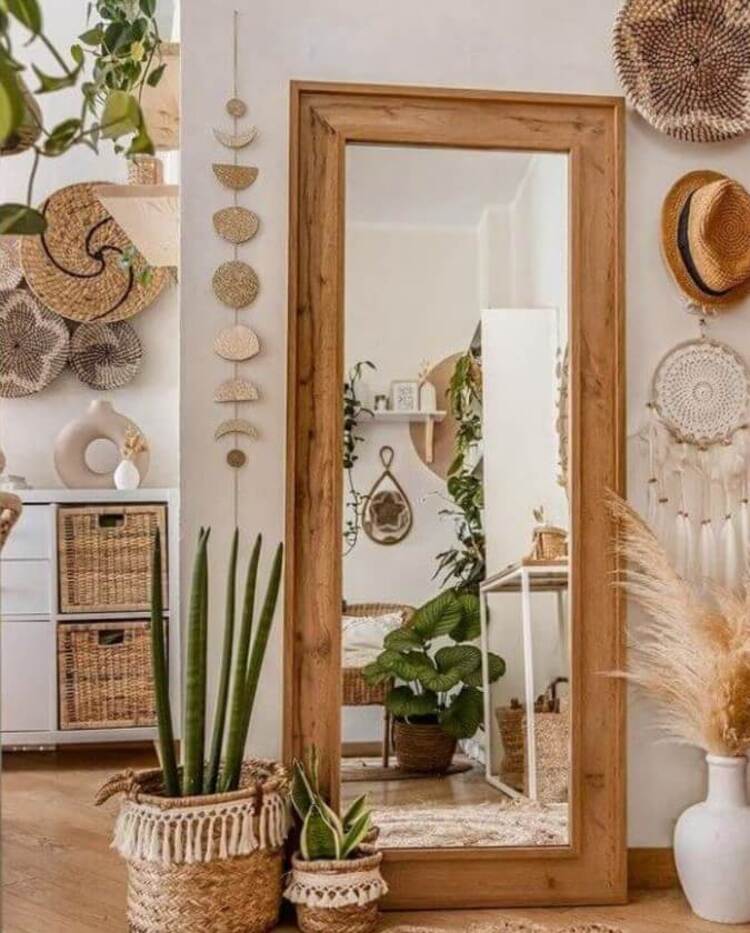 This traditional boho farmhouse bedroom has a cohesive look. The wicker baskets tie into the circular rug, storage bins and hanging placemats. A similar texture and color is reflected throughout the room.
---
Love this style? Check out more of our ideas on Pinterest here! You can also head to on Instagram and Facebook to follow us for daily inspiration. And don't forget to sign up for our newsletter (right below this article) for inspiration right to your inbox!
Cori Laastch
Cori Laatsch is a summer 2022 intern from Green Bay, WI. She is a Public & Professional Writing major attending Valparaiso University and is set to graduate in 2024.