Introducing: Project House Utah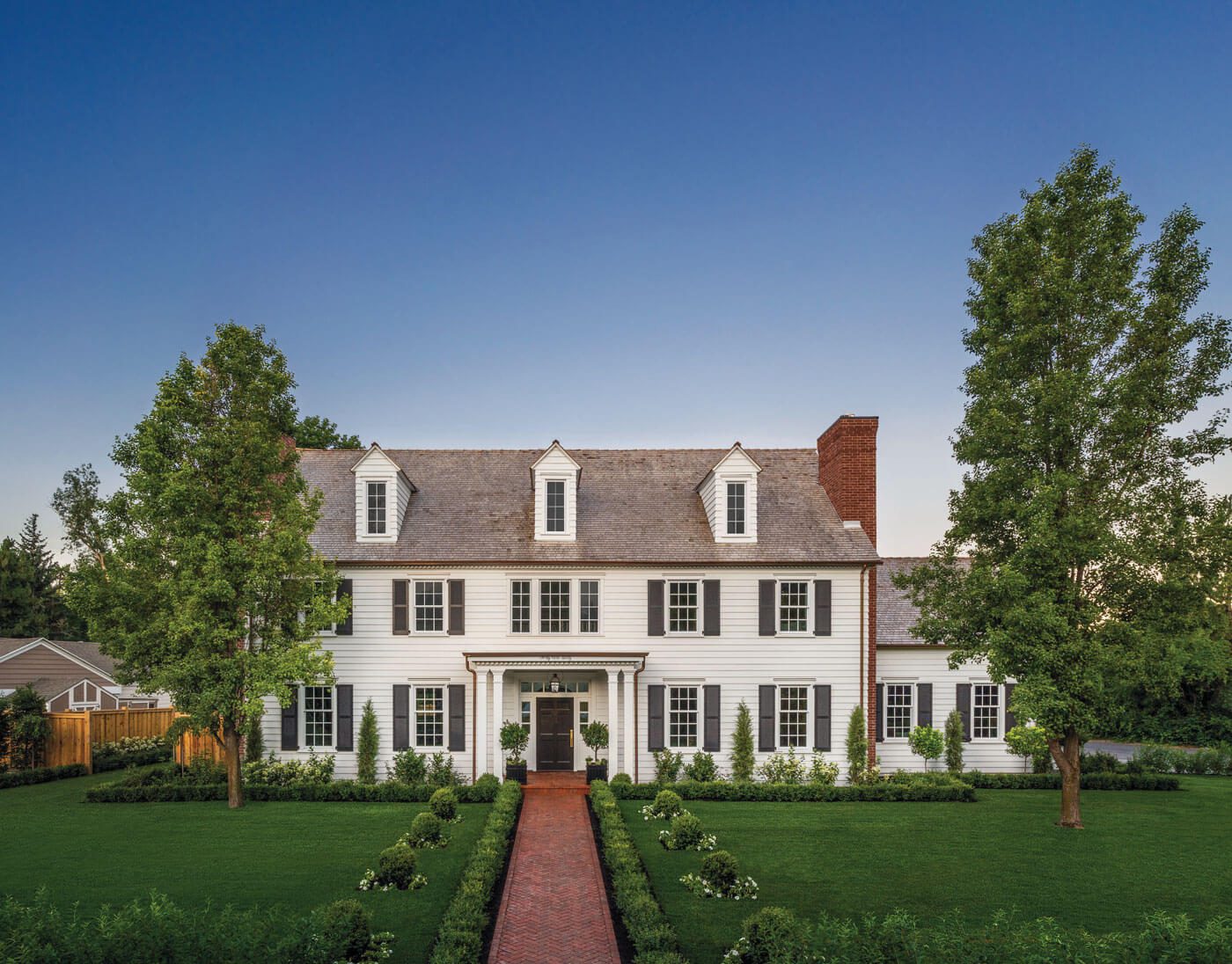 Welcome to Project House Utah, the new build in Salt Lake City that you can follow along with.
We're launching a new Project House! Our partners are Cara and Tom Fox of The Fox Group, a full-service residential design and construction firm. They have invited us to follow along as they build a modern colonial house in Salt Lake City, Utah, from detailed renderings to complete incarnation. Here's more about Project House Utah.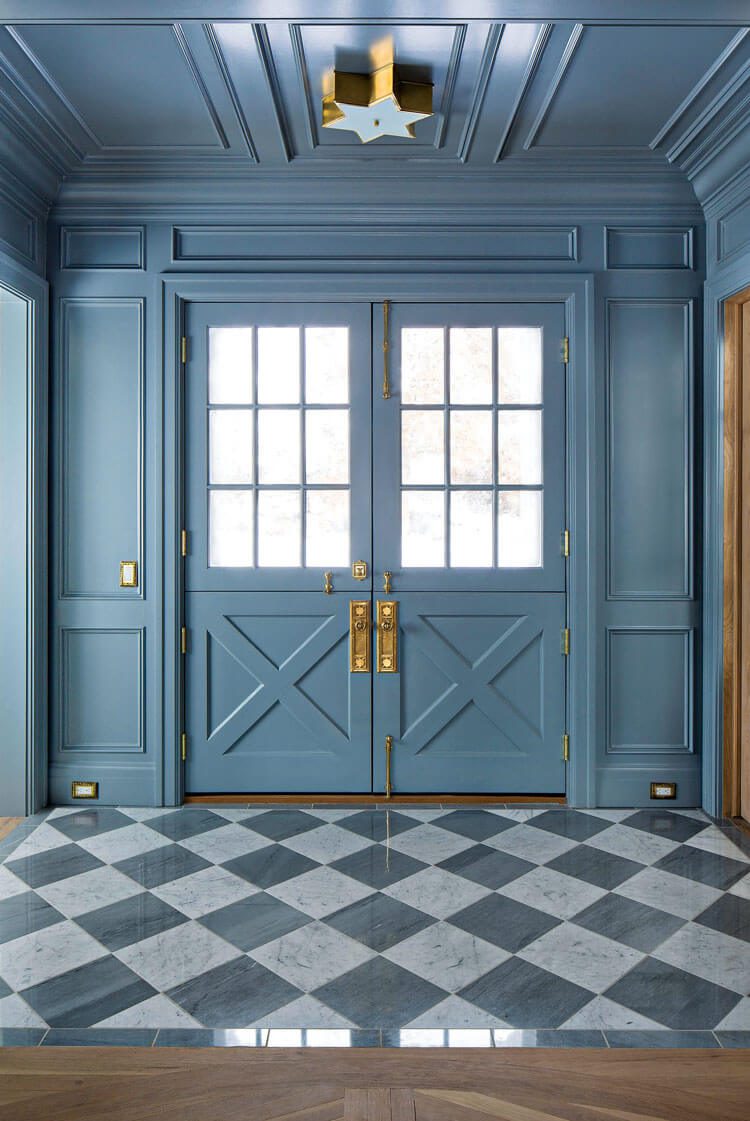 "The purpose of a spec home is to build a place for a family needing something move-in ready," Cara says. "I enjoy it because we use out-of-the-box ideas that most people need to see in person to understand. The Project House Utah home is the embodiment of classicism with fresh twists and modern convenience." It will have five bedrooms and almost 6,000 square feet, and its spirit will be classic farmhouse with pops of whimsy and charm.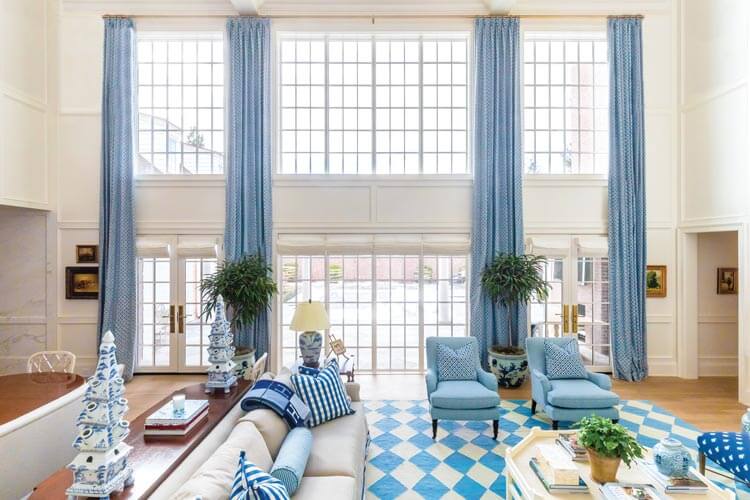 The Fox Group
Tom and Cara own The Fox Group. Cara is the lead designer, and Tom is the manager. The couple met in college and discovered they have a shared passion: homes. A typical pastime of theirs would be driving around their favorite neighborhoods, soaking up the local architecture and pointing out features they loved. "We started out by building our own home and the homes of family and friends," Cara says.

"Once we did spec houses—which would sell before we even listed them—we realized we were in the right industry and opened The Fox Group," Cara says. That was 17 years ago. Now, the business employs 30 architects, designers and a full construction crew. It designs for clients all around the world, with a specialization in classic architecture and New England traditional design.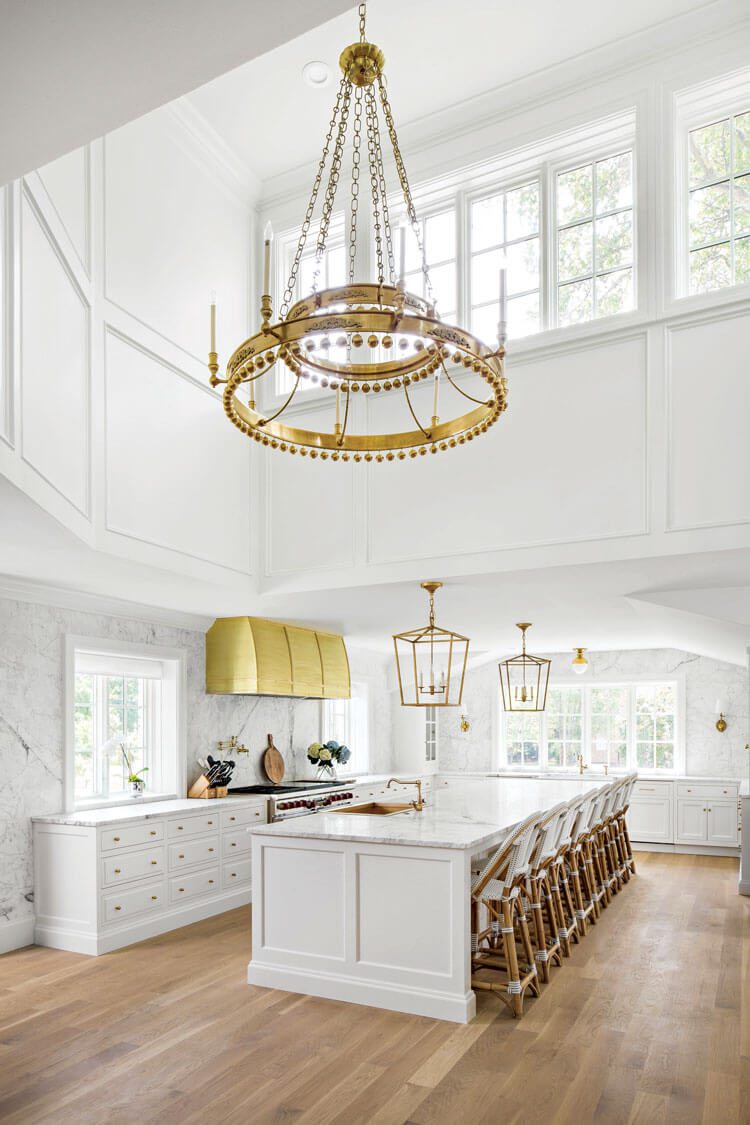 Another branch of the company blossomed after Cara wanted to expand on her love for curating one-of-a-kind design pieces and collaborating with artists near and far. "I thought it would be a dream to have them in a shop of our own," she says. So, the brick-and-mortar and digital doors of The Fox Shop opened, featuring clients' décor pieces and custom furnishings.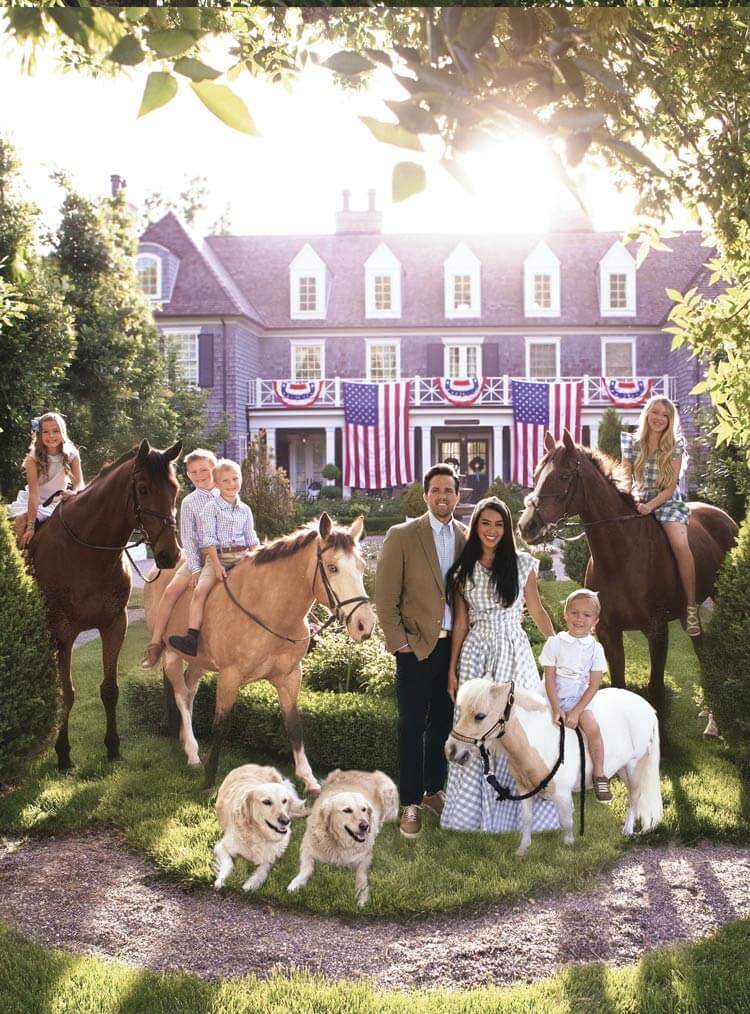 The Fox Family
Just as the company has grown, so has the Fox family. Cara and Tom have five children and a menagerie of dogs, cats and horses. They have full plates and equally full hearts.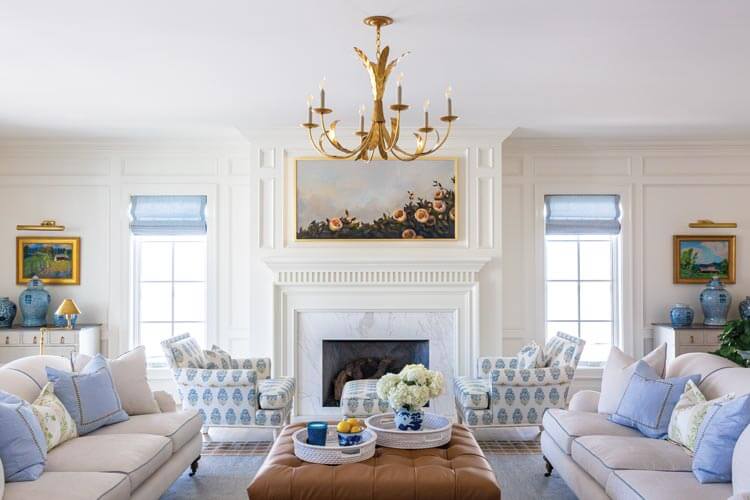 Currently, Project House Utah is in its initial construction phase. It has finished framing and rough electrical/plumbing and HVAC. Its outline is the shape of things to come. "Some of my favorite details are the front porch, which is a nod to the past; the side front door, which makes the exterior balanced and pleasing; and the inviting foyer and entertaining spaces like the dining room and back-porch fireplace," Cara says. The house will also feature a pool, indoor brick pizza oven and a black-and-white tile foyer.
Parts of the Process
Cara and Tom are experts at walking through the custom build process. Here's a behind-the-scenes look at the steps that lead from an empty lot to a home sweet home, like it will for Project House Utah.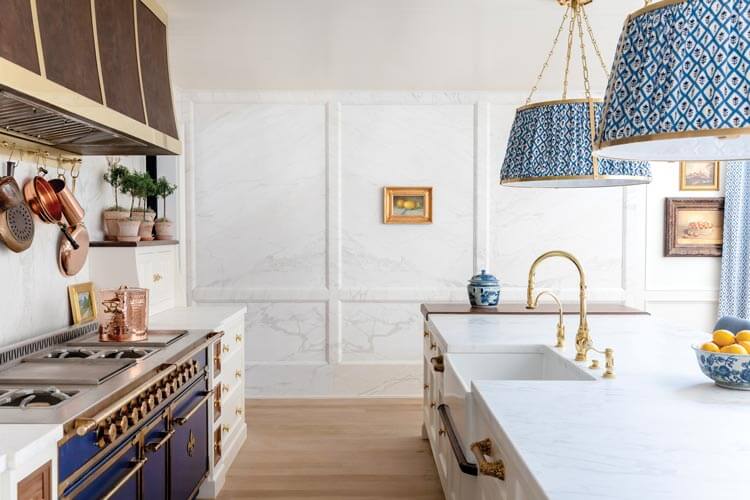 Discoverable. The first phase, Discovery, is fun and inspiring. It's when you can lay out all your expectations and dreams for the new home, and the design and architectural teams envision how it will look and function. 
Art Project. Next come the conceptual drawings. These are the initial drawings of the project. They are exciting to see because it's the first tangible look at the home. 
Fit the Mold. Architectural plans and fitting the home to the lot is next. During this phase, the team will scale and draw the build, down to the last doorstep.
Creative Construction. The construction crew gets to work on building the house in layers, from first framing to final finish. 
Design Details. Now the design and interior details fill the home. Throughout the entire process, Cara says follow-through and learning to embrace changes for the build, if necessary, are vital.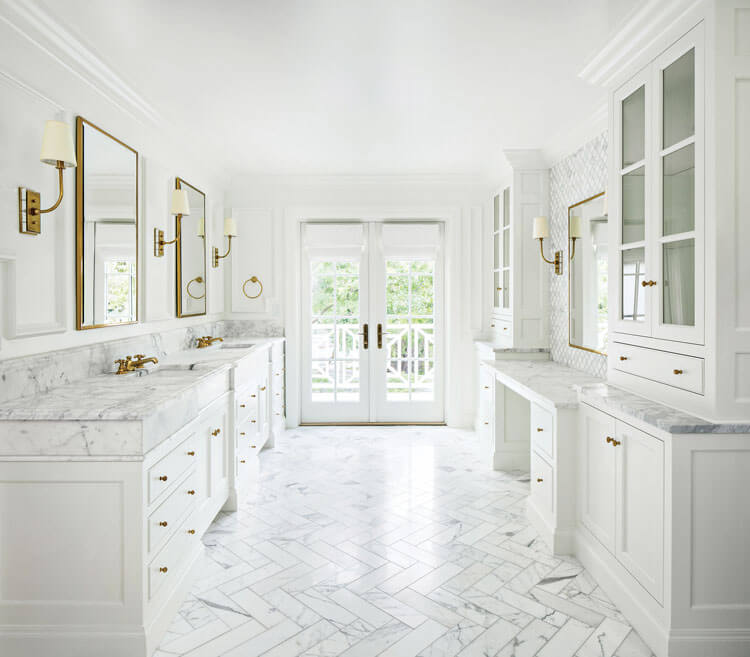 Join us for the journey as this project moves through every phase of the building cycle and turns into a house waiting to be filled with life, love and laughter. 
---
Of course, don't forget to follow us on Instagram, Facebook and Pinterest to get your daily dose of farmhouse inspiration!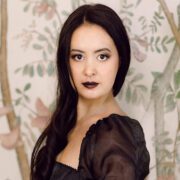 Autumn Krause
Autumn Krause is a writer and young adult author from Orange County, California. Her debut novel, A DRESS FOR THE WICKED, is out now from HarperTeen and she has another book releasing fall of 2023. Her instagram account, @autumnsarahstory, is dedicated to the craft of writing and connecting with other authors. She loves gothic romance and spending time with her husband and two children. Most often, she can be found wearing a black lace dress and boots.