A Historic Pennsylvania Farmhouse
Photography by Kristina Kroot 
Styling by Tiffany of The Painted Roots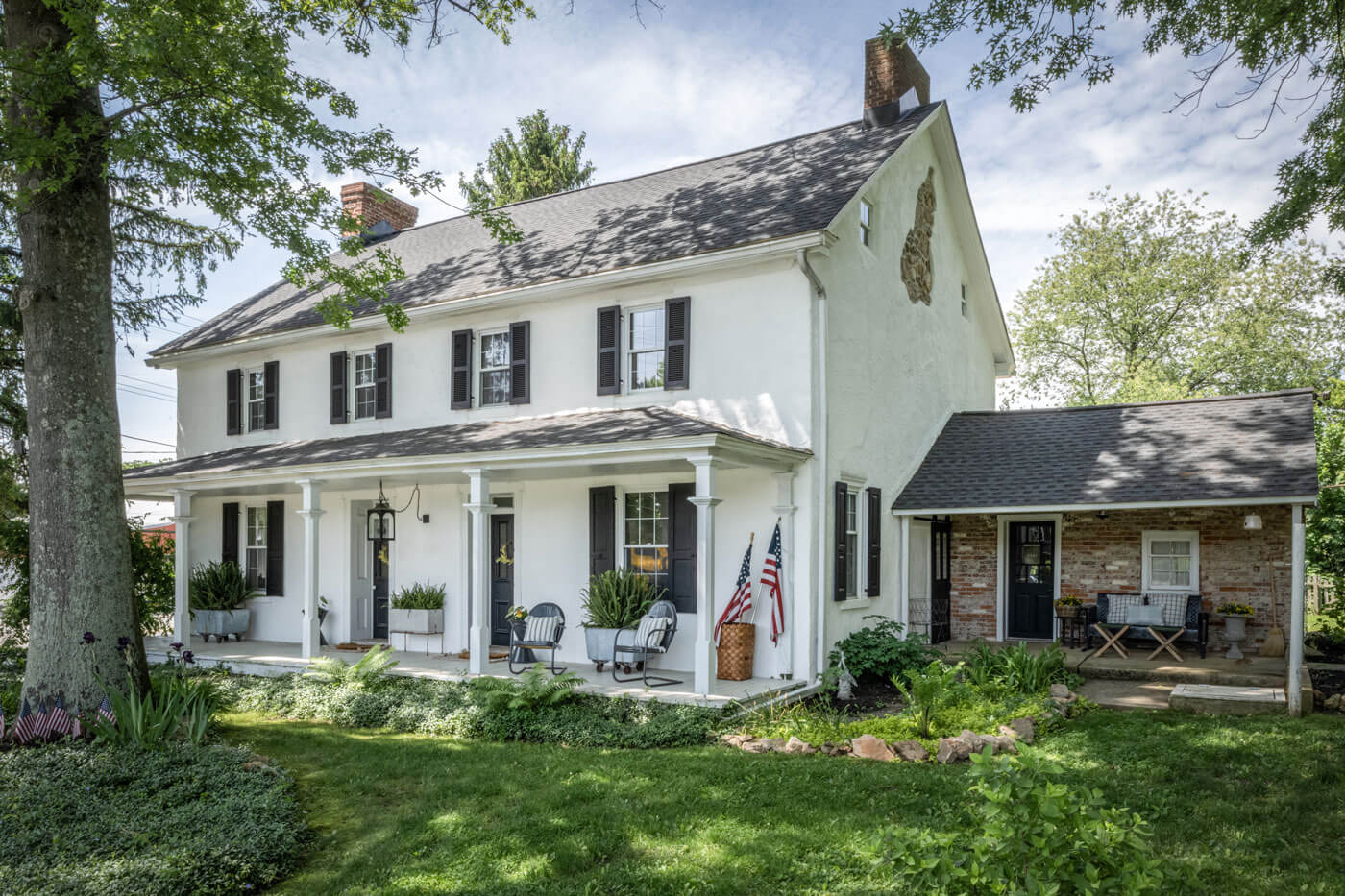 Written by Dani Grace
Photography by Kristina Kroot 
Styling by Tiffany of The Painted Roots
Built-in 1803, this historic Pennsylvania farmhouse preserves its authentic charm through updates and renovations.
Can you imagine moving into your first home with toxic plaster walls, no running water and no heat in the middle of a snowy winter? That was the reality for blogger Tiffany of Painted Roots Home when she and her husband, Ryan, first scored their 218-year-old historic Pennsylvania farmhouse in 2011.
The couple knew they wanted a historic house, and even though neglected greenery had almost completely obscured the "For Sale" sign on the property, they took their chances and put in an offer.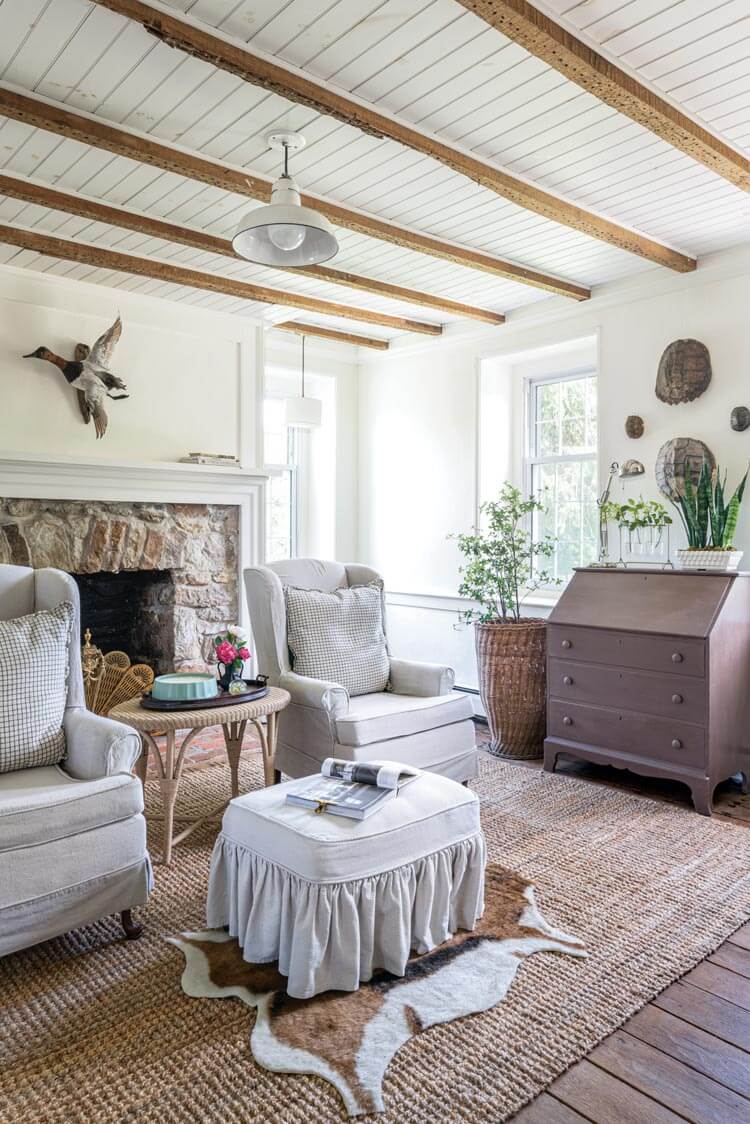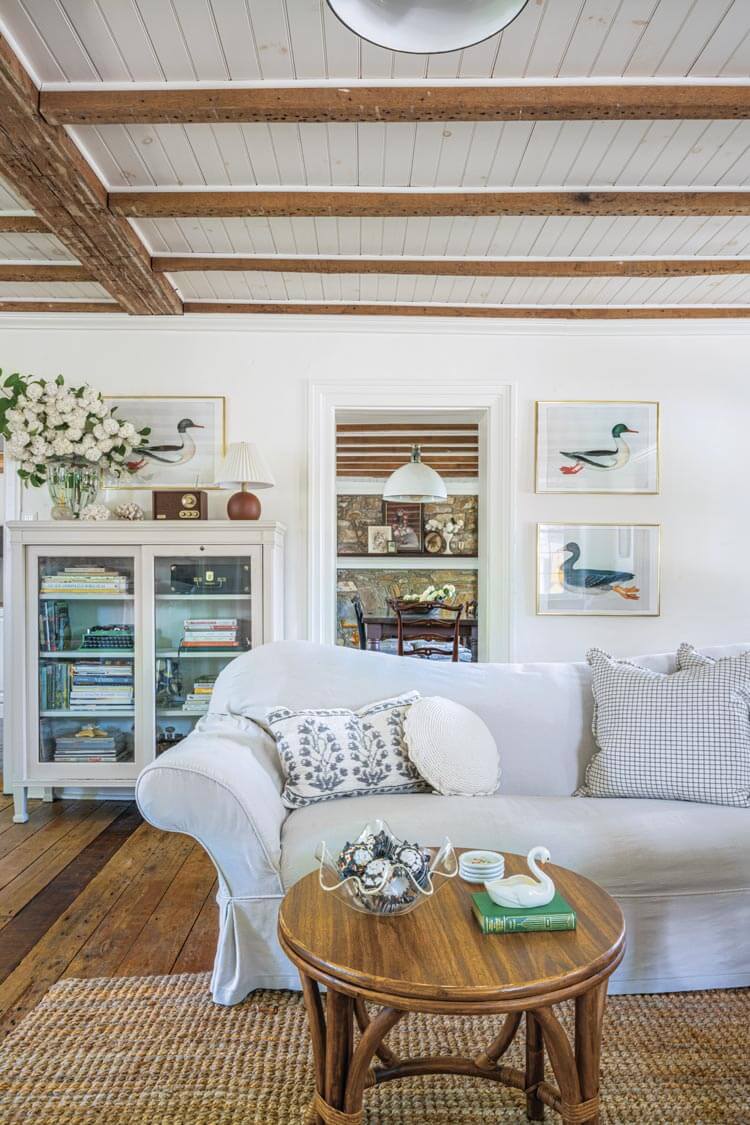 Also Read: Tips for Doing a Historic Renovation
Rough Beginnings
The couple's journey inside the historic Pennsylvanian farmhouse was less than romantic. Thieves had stripped the structure of its copper plumbing lines and other valuable objects. The plaster was peeling and filled with horse hair. The floors hadn't been cleaned in years.
"People thought we were crazy, but I had this absolute love for the home when I first walked in," Tiffany says. "I just saw the hidden diamond that we could totally reimagine and make the space feel alive again."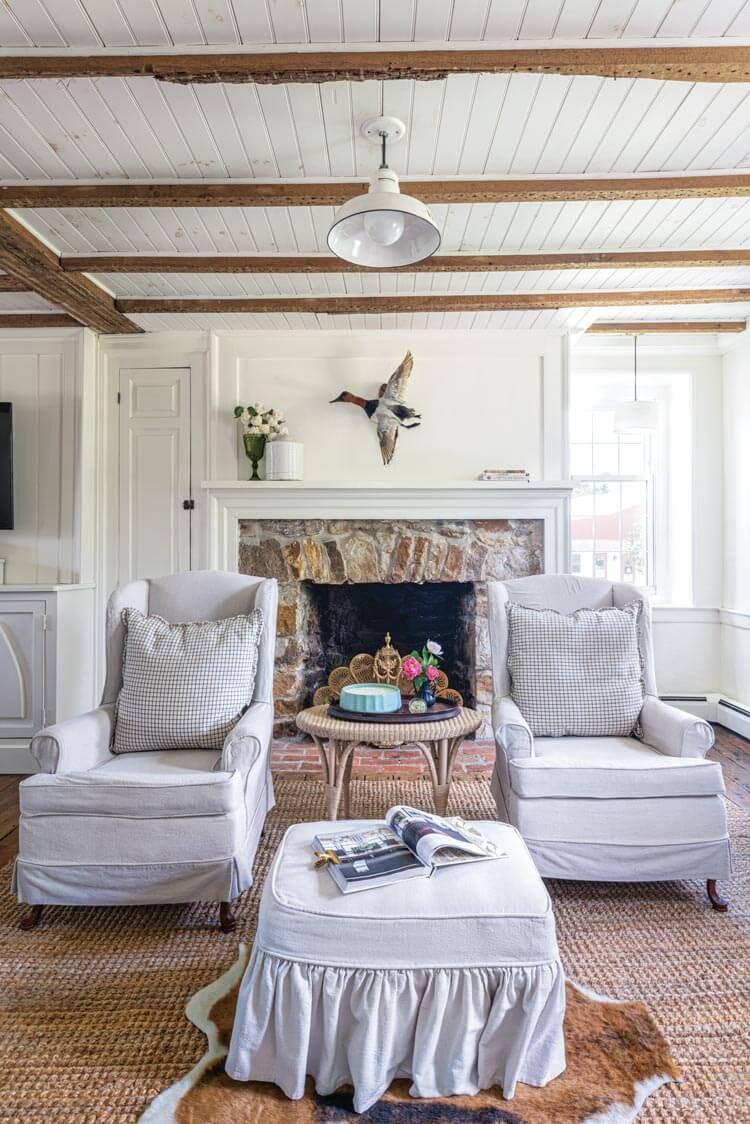 Also Read: How to Restore a Historic Home Without Gutting It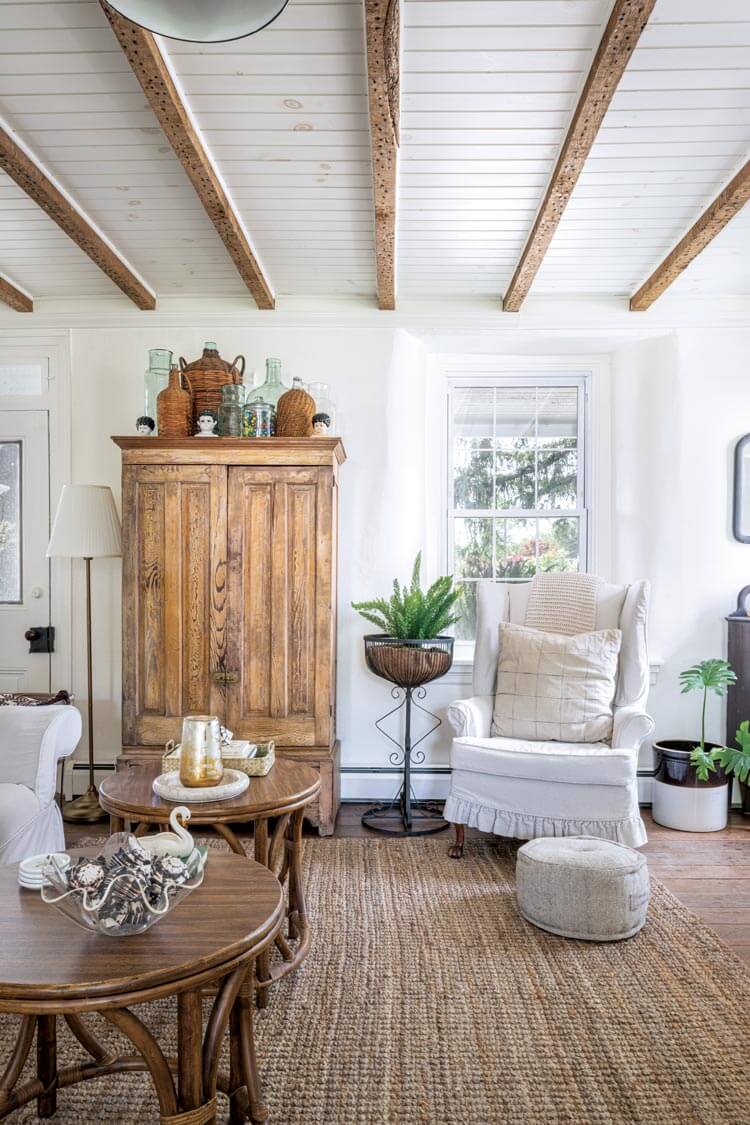 Tiffany and Ryan's first priority was to create a livable space. Starting slow and small with projects like a fresh coat of paint or clearing the brush from the yard, Tiffany and Ryan made renovation progress while keeping their full-time jobs. "Until I was three years in, we didn't have a fully functioning kitchen," Tiffany says. "We went to the laundromat for a while."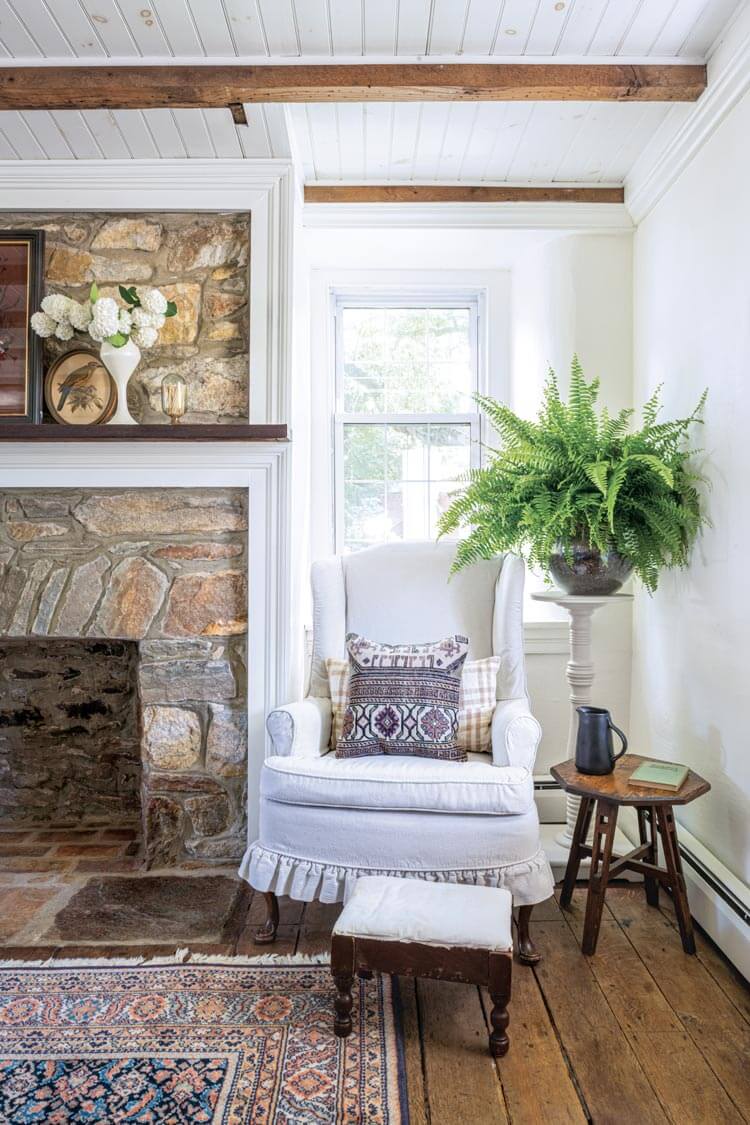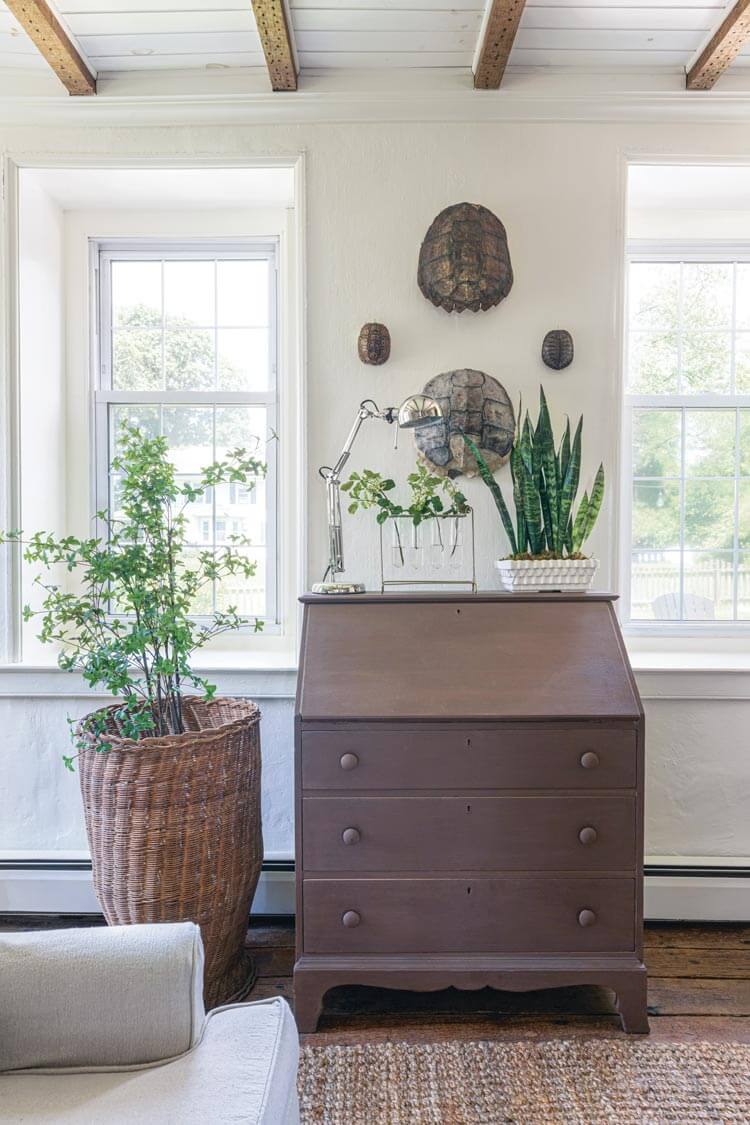 Restoring History
Beneath the necessary renovations, the historic Pennsylvania farmhouse roots were deep and rich, and Tiffany wanted to preserve them. The fireplaces are still original with local fieldstone, and the kitchen's focal point is the 1800s hearth. The couple even found authentic wooden beams underneath the plaster ceiling on the first floor.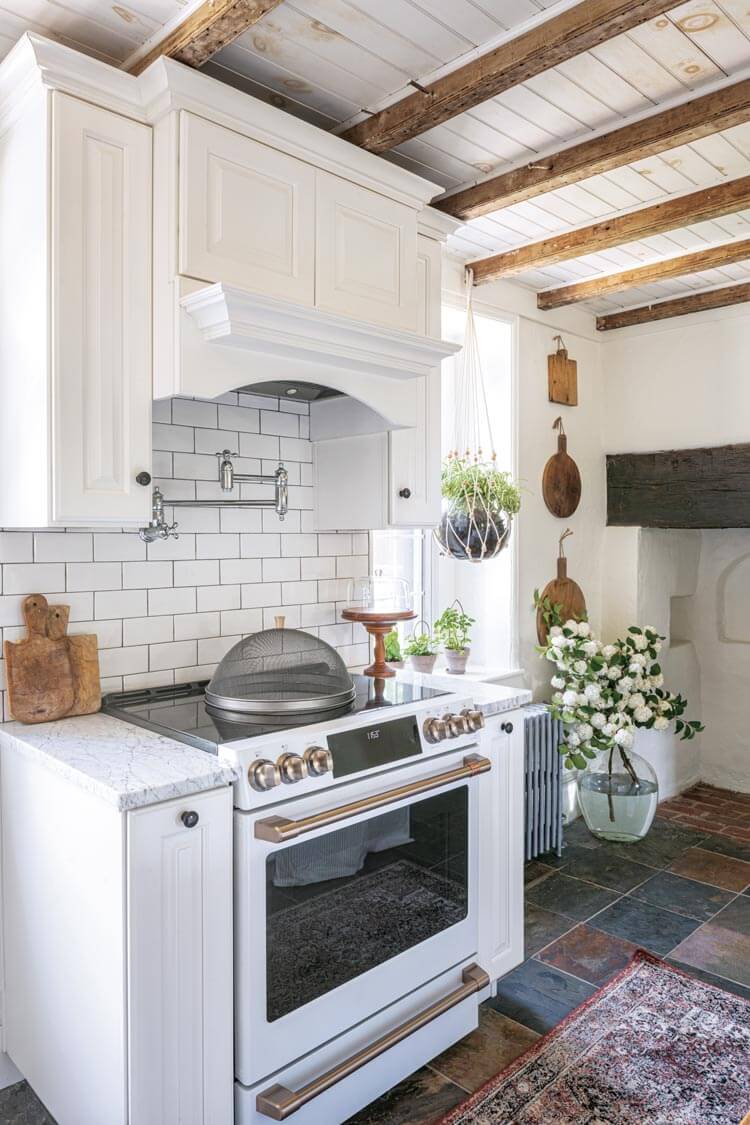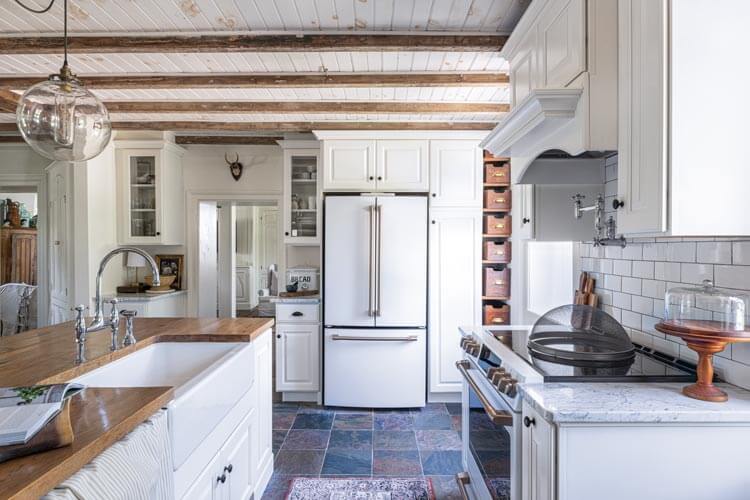 The kitchen now boasts a custom wood island countertop and vintage-inspired appliances, which Tiffany chose for their old-school style. The room reflects its 1800s origins with vintage filing cart bins for extra storage, the original farmhouse kitchen door and period-appropriate slate floors.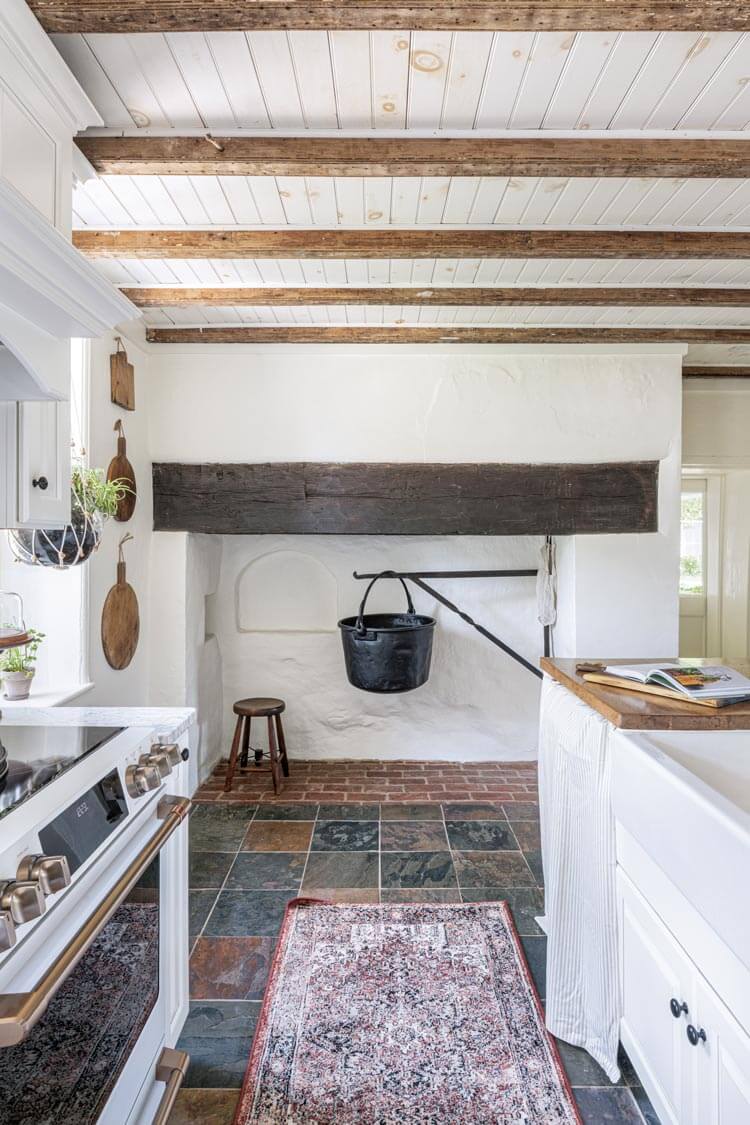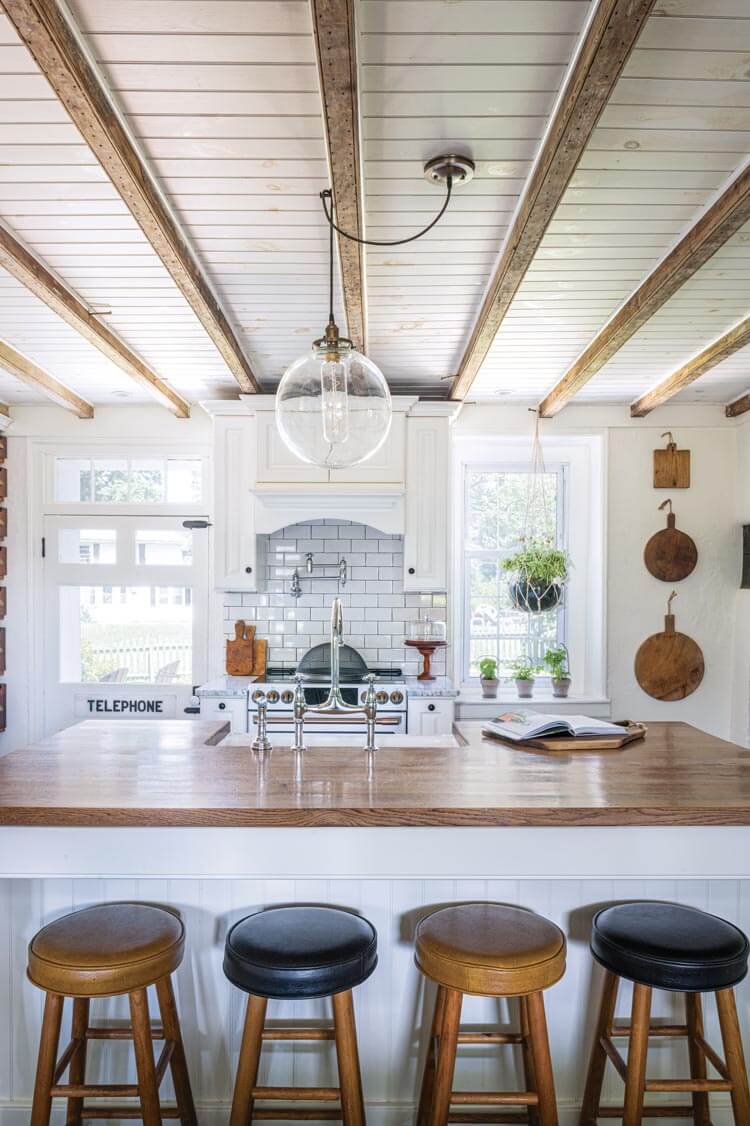 Another room overhaul, and one of Tiffany's favorites, was renovating the old adjoining smokehouse into a laundry room and bathroom. She and Ryan gutted the space and designed plumbing and electricity for the modern appliances. But even with limited square footage, Tiffany paid tribute to the historic Pennsylvania farmhouse's colonial days with brick floors, faux ceiling beams, a trough sink and wallpaper reminiscent of the time period.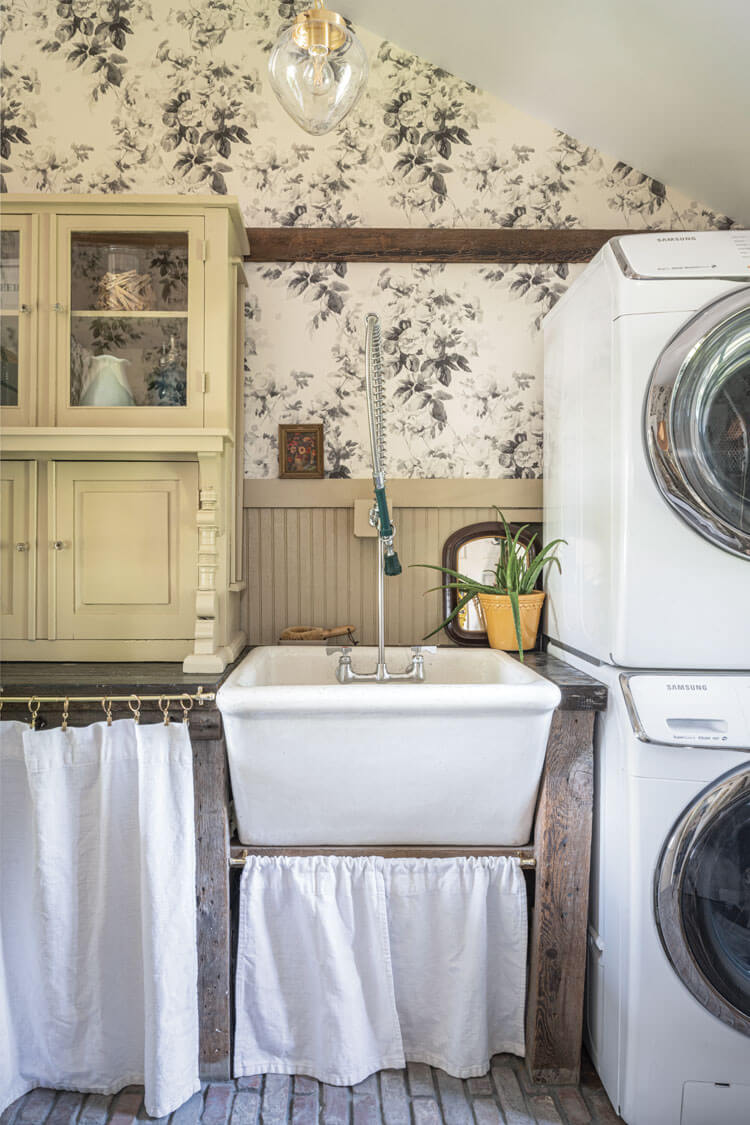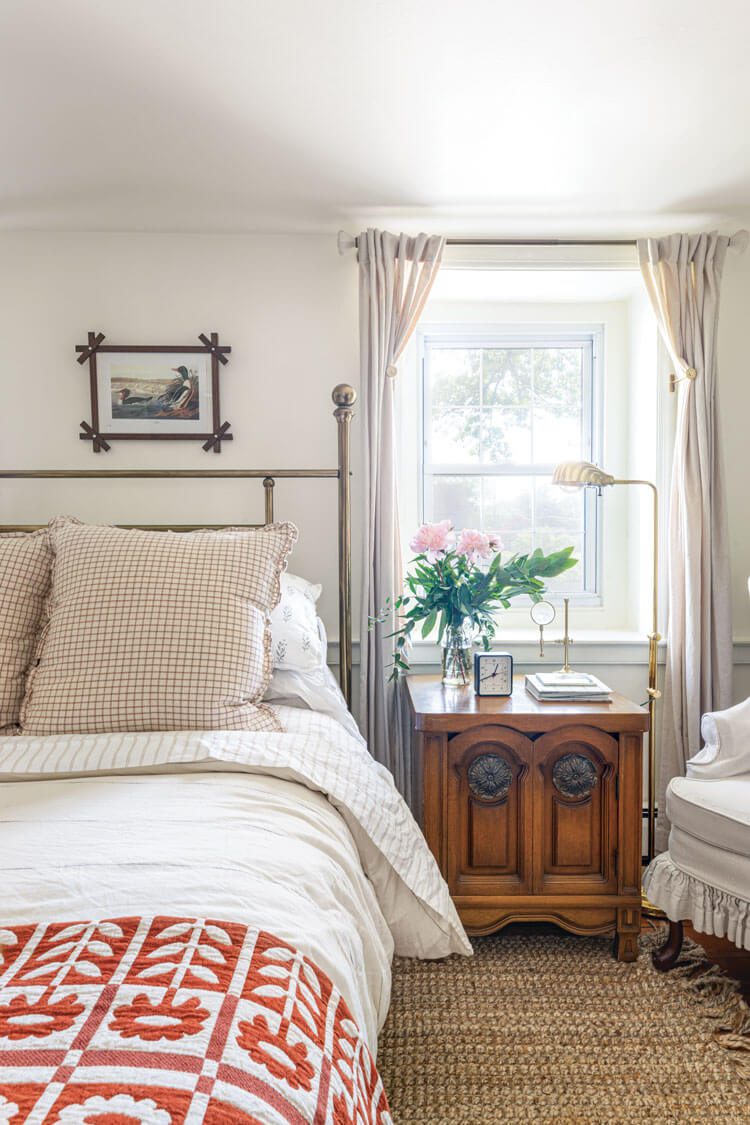 Tried and True
After years of work, Tiffany and Ryan have a beautiful historic Pennsylvania farmhouse they're proud of. They've hosted weddings on the property, and continually open their home for the holidays.
They still have work to do, like restore the third floor suite with its own fireplace, but they don't mind taking the renovations one step at a time. They even rope their kids into the process. "We don't always get it right the first time, whether it's lighting or pillows or furniture mistakes," Tiffany says. "But when you let the room speak to you, it tells you when it feels right and when it doesn't."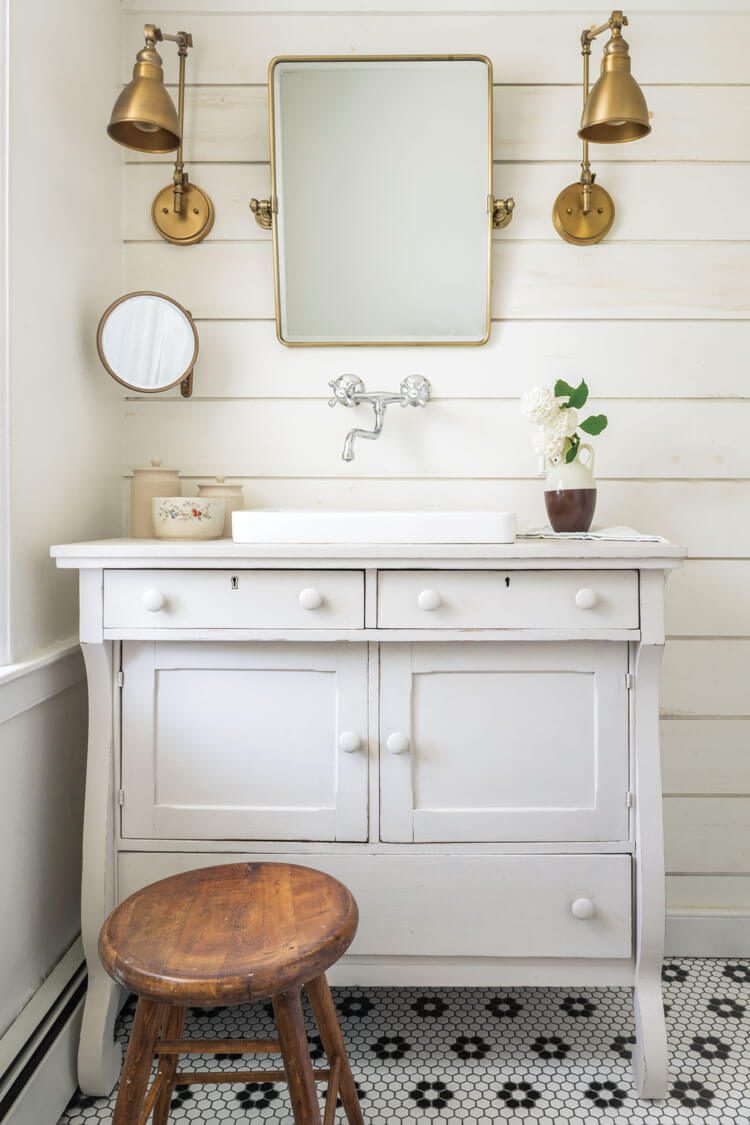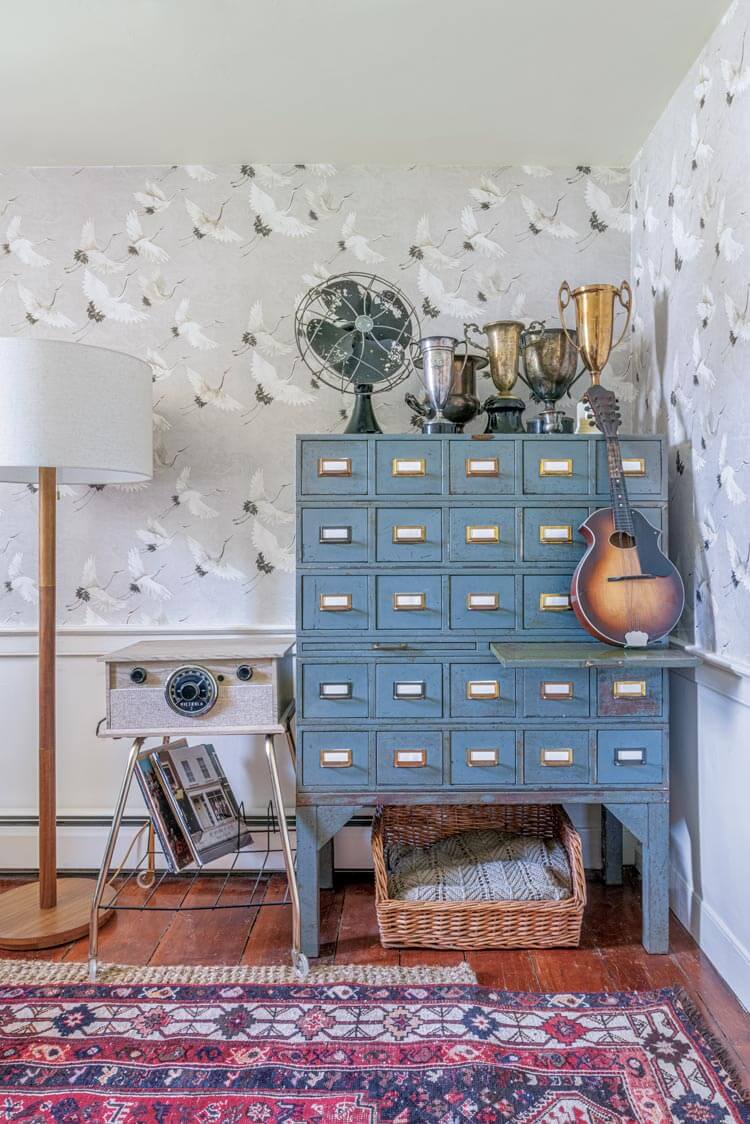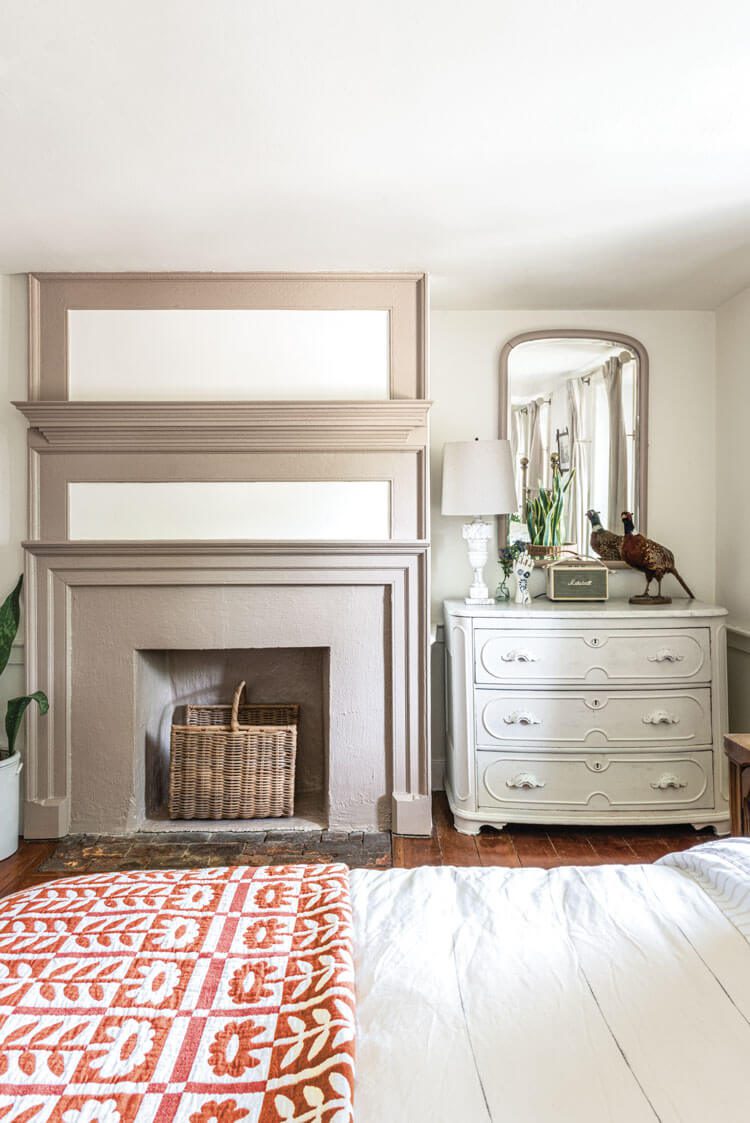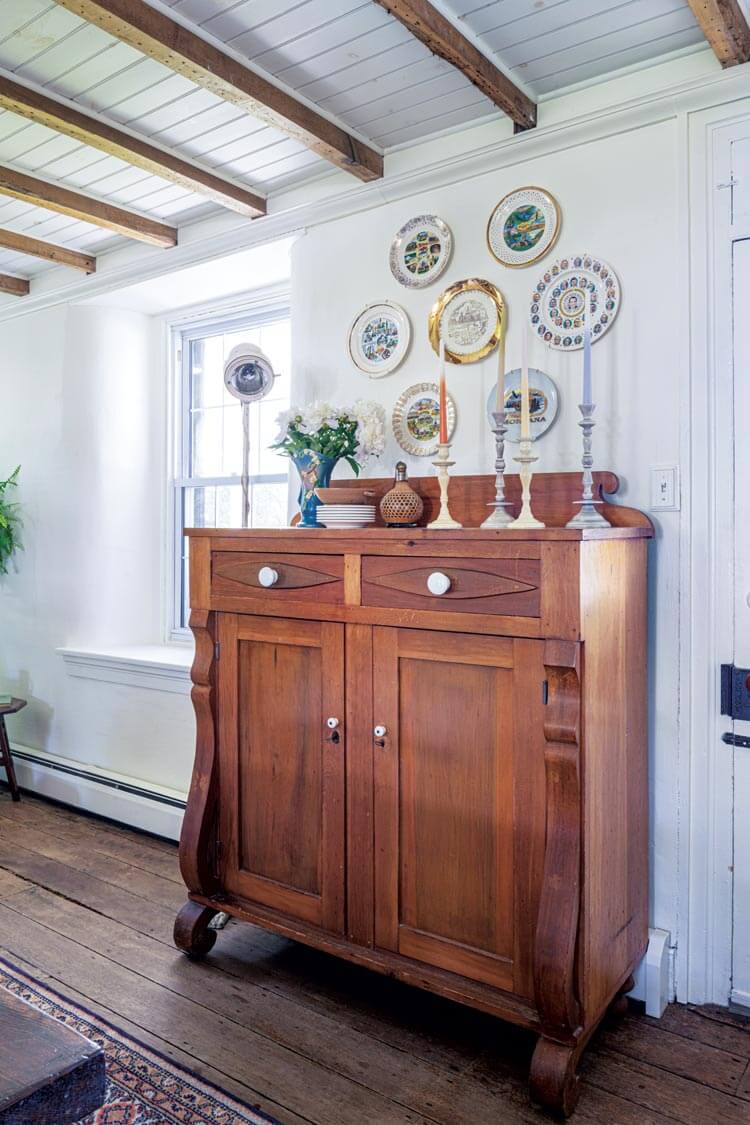 ---
Love the vintage farmhouse look? See how you can get it in your own house! And don't forget to follow us on Instagram, Facebook and Pinterest for your daily dose of farmhouse inspiration!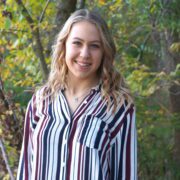 Dani Grace
Dani Grace first joined Engaged Media's staff as an intern in 2019 but has continued to contribute as a freelance writer ever since. With her background in journalism and right-brained functionality, Dani has thoroughly enjoyed filling the pages of Cottages & Bungalows and American Farmhouse Style magazines with homeowners' and designers' stories and tricks of the trade—though her passion for cooking induces a serotonin boost when she gets to sneak in a book review about the next cottagecore food craze! When she's not crafting narratives about interior design, Dani works in sustainability consulting for the built environment with VCA Green, specifically in green building certifications and energy efficiency (cutting down on greenhouse gas emissions!). As a certified TRUE Zero Waste advisor through the Green Business Certification Inc., Dani's true motivation in life is helping people, businesses and buildings cut down on waste and facilitate healthier, more sustainable lifestyles. In her spare time, Dani can be found munching on a home-cooked meal while watching hockey or at the beach to the music of Steely Dan or Jack Johnson (and everyone in between).