Best Countertops for Farmhouse Style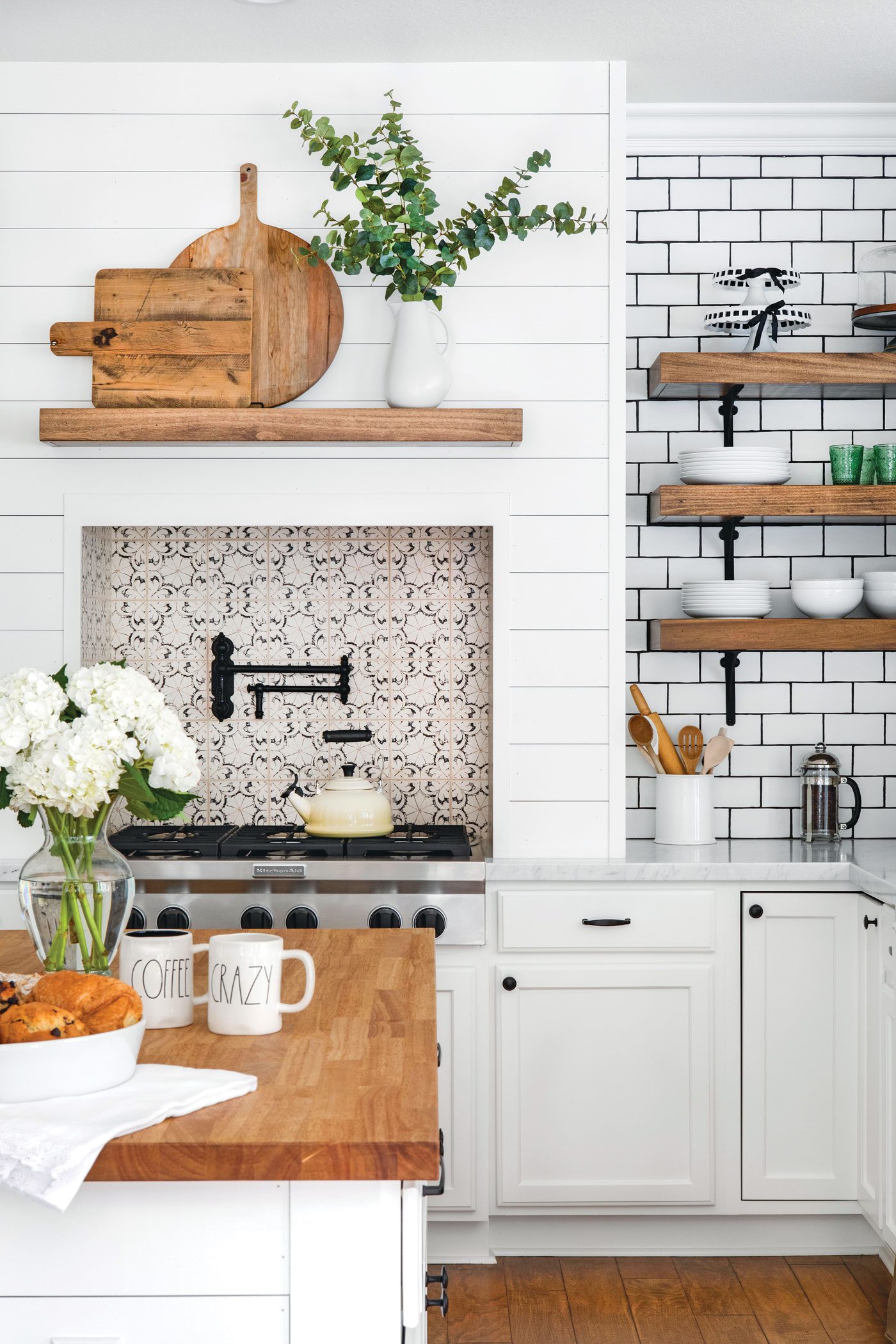 Looking to refresh your kitchen or bathroom with new countertops? Here are your top options.
If you're renovating or remodeling your kitchen or a bathroom—or even a laundry room that has a countertop—deciding which countertop material to use is a big decision.
But don't worry: We've done the research for you. Here are the top six farmhouse-friendly options, and the pros and cons you need to know to make an informed decision.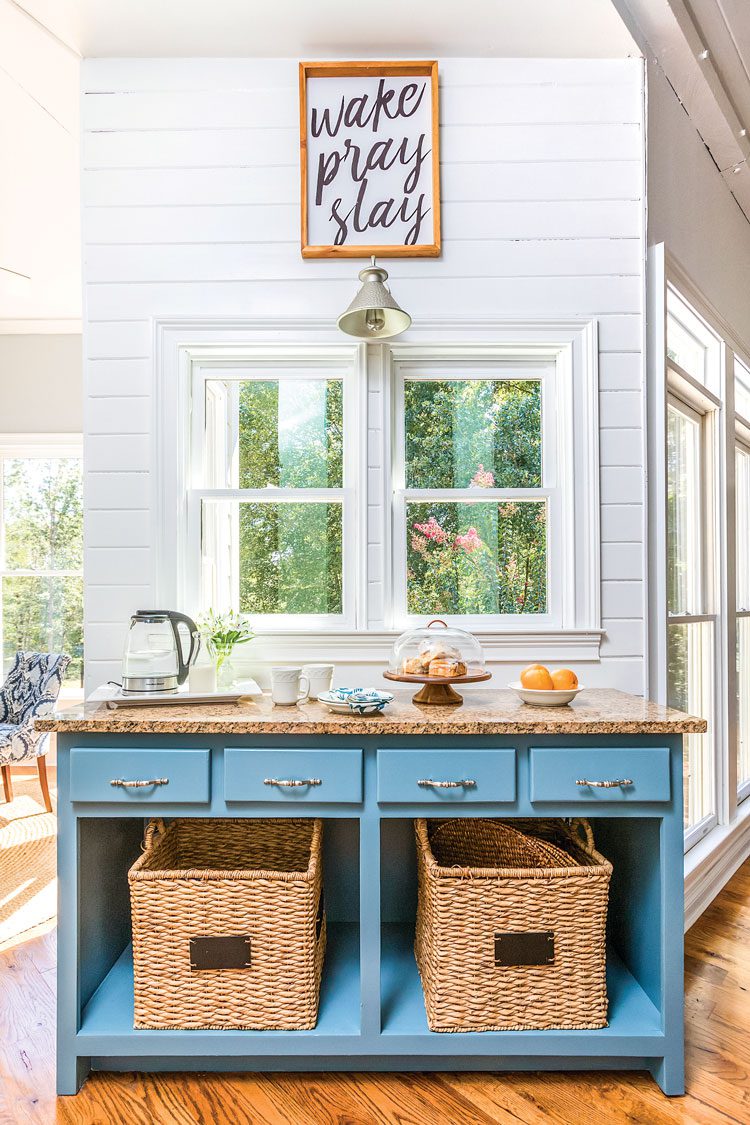 Granite
Granite has been a popular countertop choice for many years. Do be aware that while granite countertops are a classic choice for American homes in general, they tend to be less popular with farmhouses, and many homeowners are replacing their granite countertops for more farmhouse-friendly options.
Pros:
Heat and scratch resistant
Require very little maintenance
Don't require cleaning chemicals, just soap and water
Cons:
So hard they'll dull knives if you cut directly on the surface
Porous, so can stain if they're not resealed periodically
Can crack with too much pressure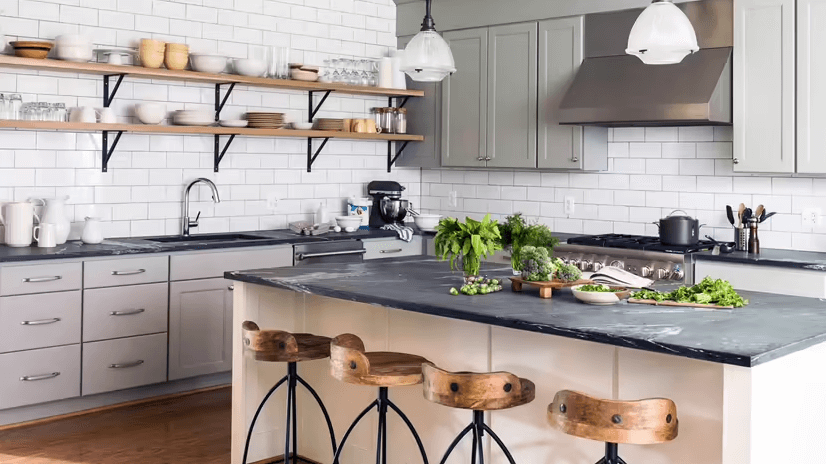 Soapstone
This natural stone has a soft, almost soapy texture, giving it the name "soapstone." It's a cottage favorite as well as being farmhouse friendly. Soapstone is also known for the beautiful patina it acquires over time.
Pros:
Heat and stain resistant (not porous)
Scratches can be sanded out, if desired
Will darken over time with a patina
Cons:
Needs to be maintained with mineral oil
Can Scratch
Will darken over time to a different color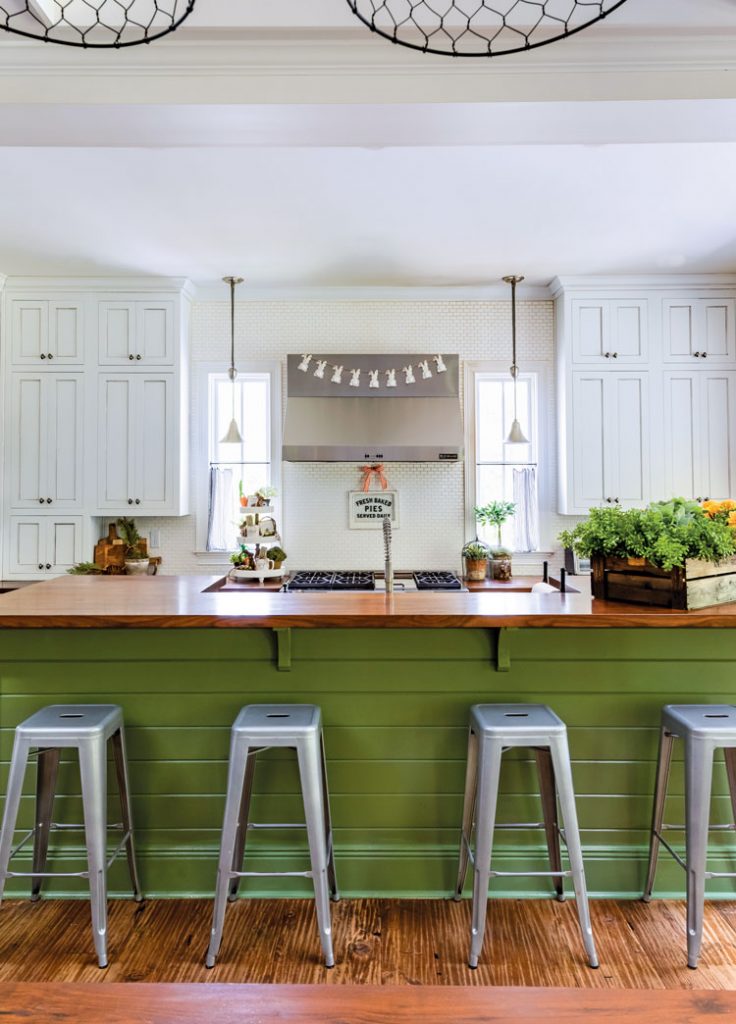 Wood
Wood countertops are classic for farmhouse style and tend to be one of the more affordable options. Often homeowners choose one area of the kitchen for wood countertops, such as an island. However, they are not a good choice for water-heavy areas like bathrooms.
Pros:
Scratches can be sanded off
Easy to clean
Long-lasting if maintained properly
Cons:
Not resistant to heat or scratches
Stains easily and can retain water damage
Needs regular maintenance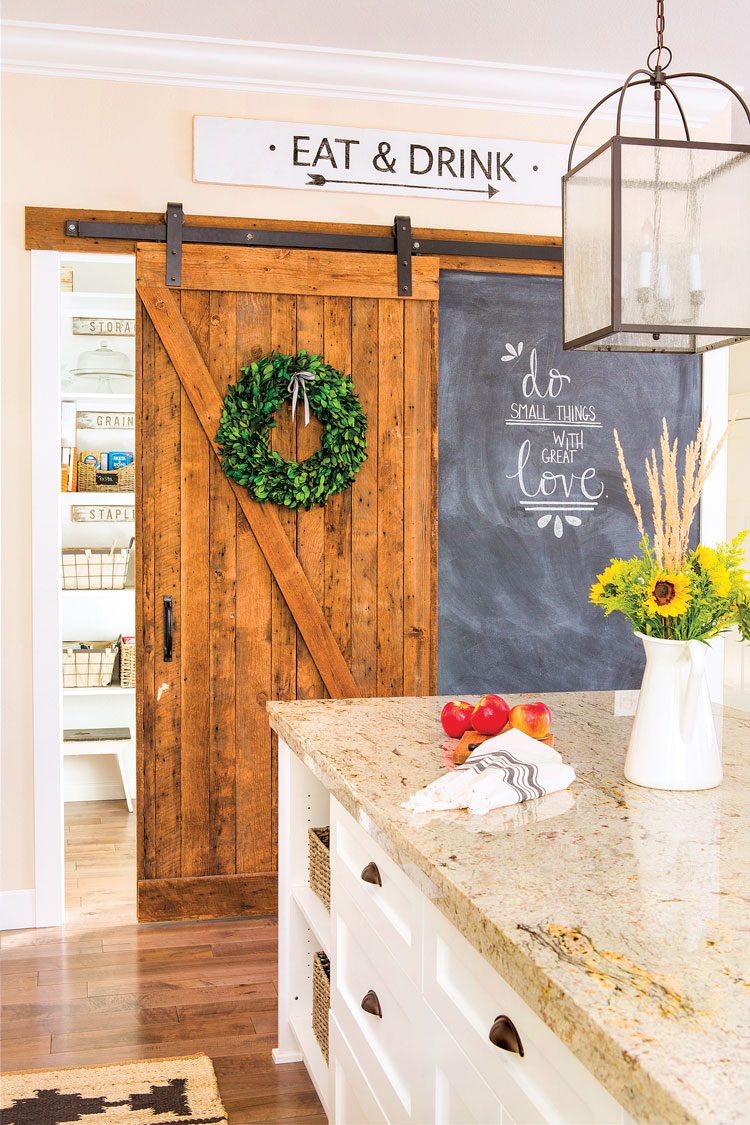 Solid Surface
This is a manmade material, so it's a newer countertop option. You'll often find solid surface countertops called by their brand names, such as Avonite and Corian. They have a wide range of looks, including marble or granite look-alikes.
Pros:
Stain resistant
Scratches can be sanded out
Seamless design (literally, they have no seams)
Cons:
Not heat resistant
Does scratch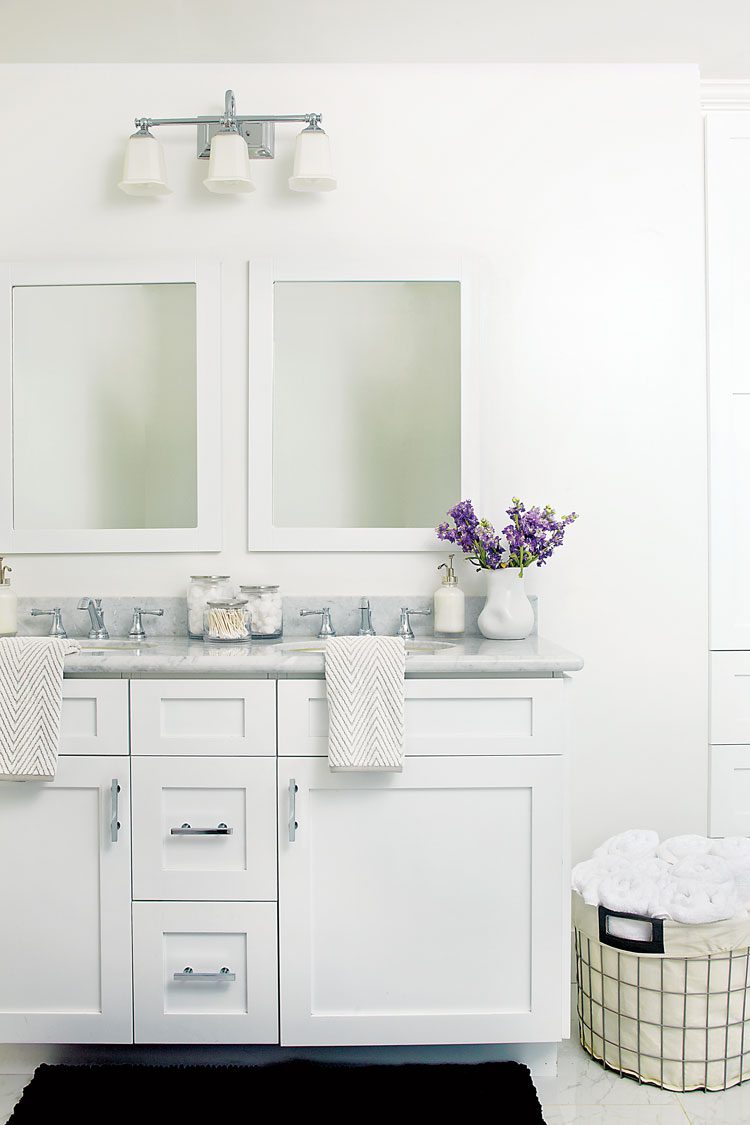 Quartz
These countertops aren't actually natural quartz; instead, they're made with small particles of quartz, held together with resin. They have many looks available, including marble, and have become a very popular farmhouse choice.
Pros:
Very little maintenance required
Stain resistant
Cons:
Not heat resistant
Can discolor over time with sunlight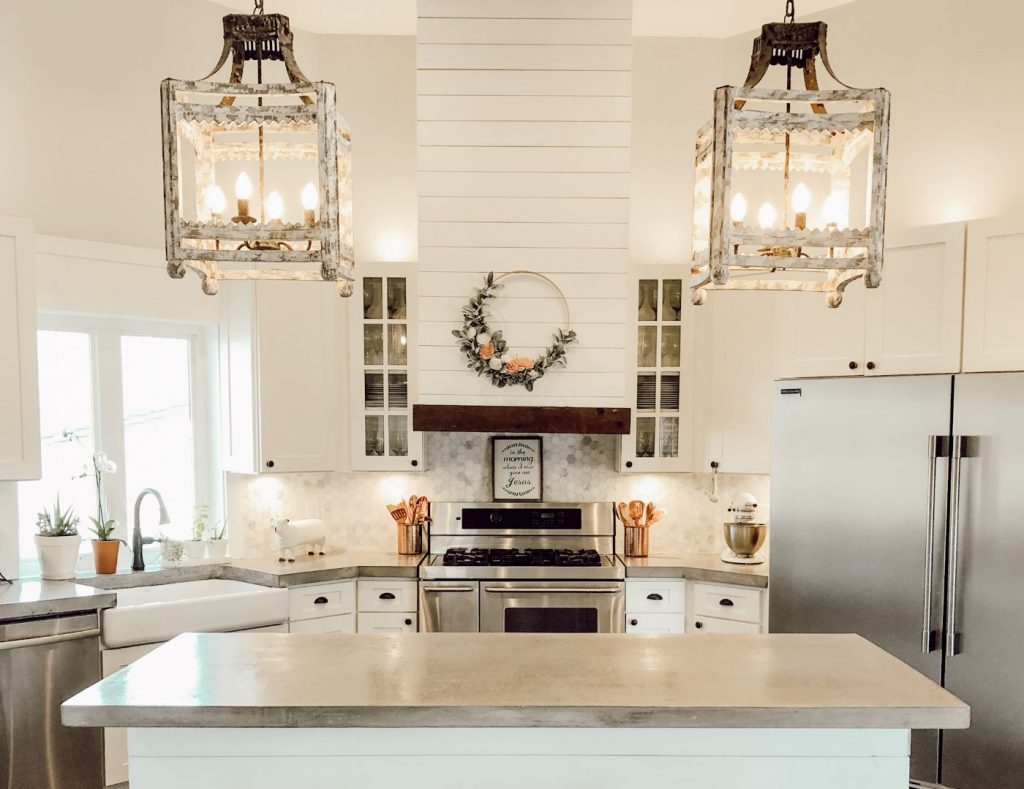 Concrete
This is another countertop option that has gained popularity in the last several years. It has a great industrial look, which works well with the farmhouse style. It's much more affordable if you DIY it, but be warned: Don't try it unless you're a seasoned DIYer, as the project can be tricky.
Pros:
Heat and scratch resistant
Cracks can be fixed
Cons:
Requires regular sealing
Can crack
The curing process takes almost a month
---
If you're wanting to update your kitchen, you probably have new countertops in mind. Learn how to DIY faux marble countertops. And of course, don't forget to follow us on Instagram, Facebook and Pinterest to get your daily dose of farmhouse inspiration!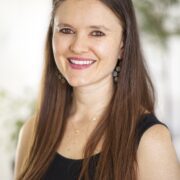 Victoria Van Vlear
Victoria is the editorial director of American Farmhouse Style. She shapes the editorial direction of the brand, both through the physical magazine and digitally on the brand's website and social media platforms. As a home décor enthusiast and DIYer herself, she knows what a little paint and patience can do for a room! Victoria is also a wife and mom to three little ones: two on earth and one in heaven. With any (not so spare) time, she devours book and dabbles in fiction writing. You can follow her on Instagram @victoriavanvlear