Farmhouse Kitchen: The 5 Essentials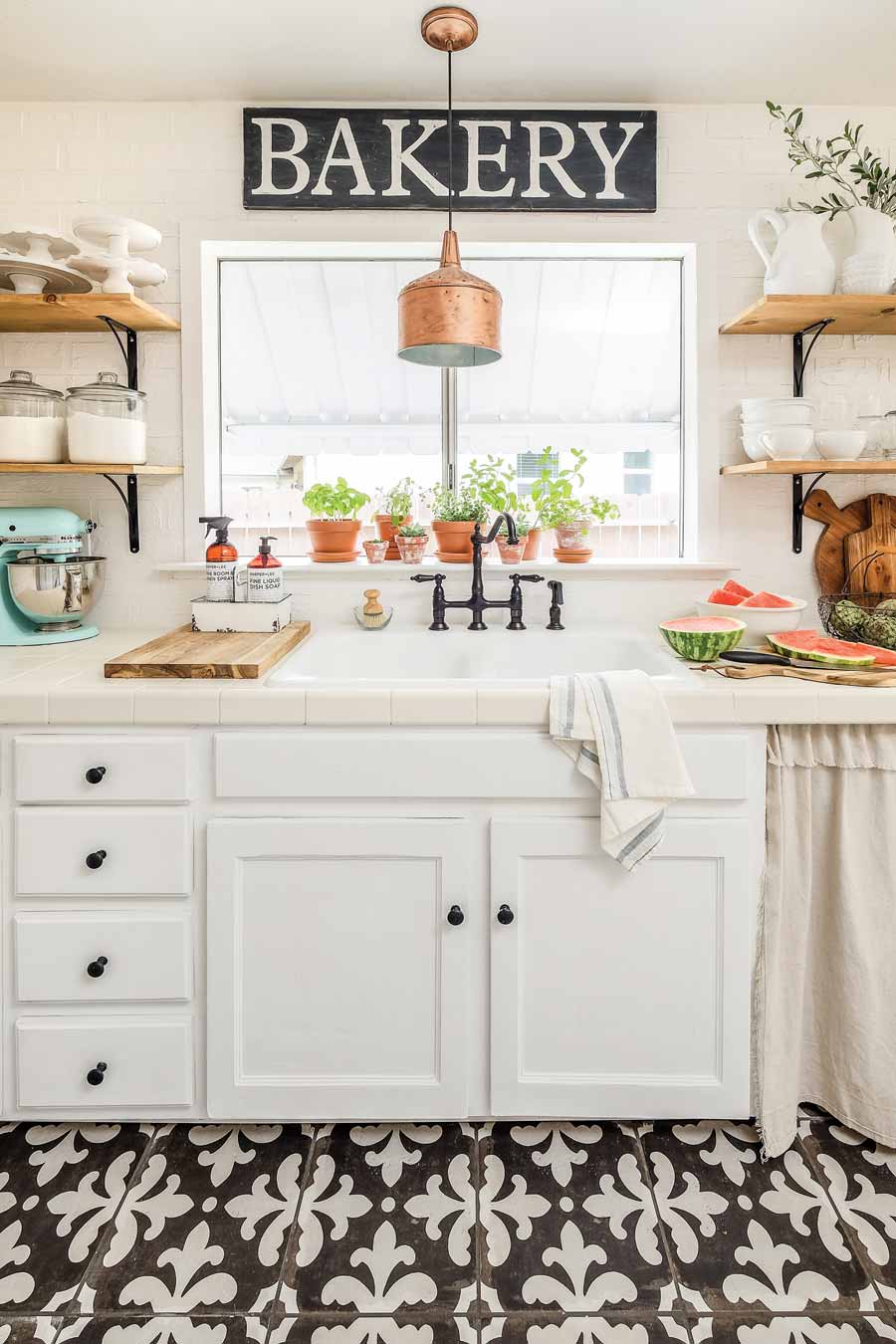 Stan Fadyukhin,
Did you know that the kitchen is one of the most expensive rooms you can renovate? But it's also the heart of every farmhouse, so you'll want the style to be perfect for you and your family. The key is to make your space look effortlessly cozy and inviting, while also functional. Every decision, from the cabinets to the lighting and countertops, can have a huge impact. Here are 5 essentials that'll help you create your perfect farmhouse kitchen.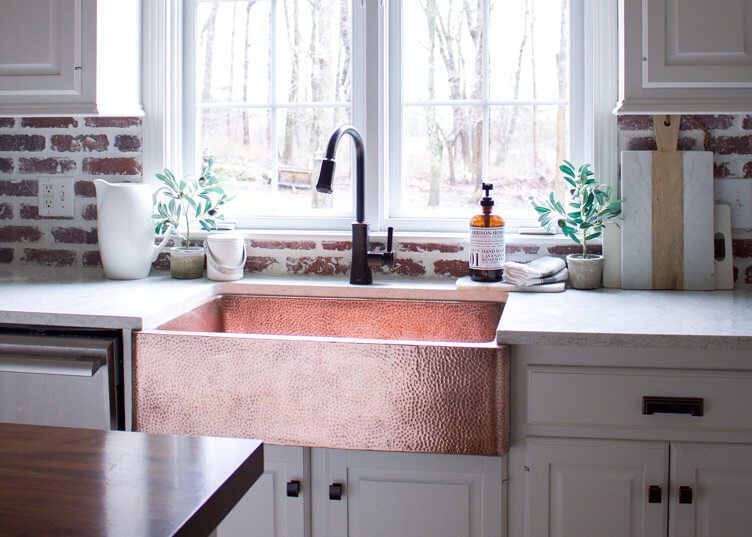 1. Farmhouse Kitchen Sinks
Farmhouse sinks, or apron sinks, are both stylish and functional. Set apart from other sink models by their exposed front sides, they were traditionally used for old-fashioned farmhouse kitchens. Because they're deep and wide, they're useful for just about any purpose, from washing large pots and pans to even the baby!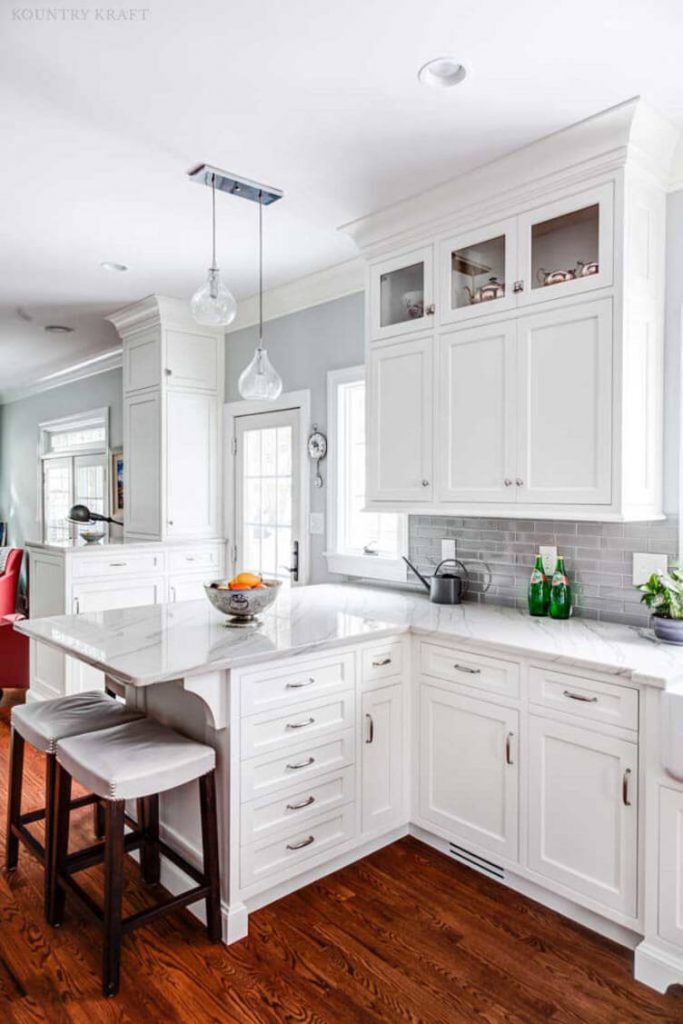 2. Shaker Cabinets
This type of kitchen cabinet is ideal for farmhouse style because of its simple and classic design. Created by Shaker Christian communities in the US as early as the 1700s, this cabinet style is characterized by a recessed center panel in each cabinet door face. Shaker cabinets are elegant, understated, but effective at making a space appear effortless.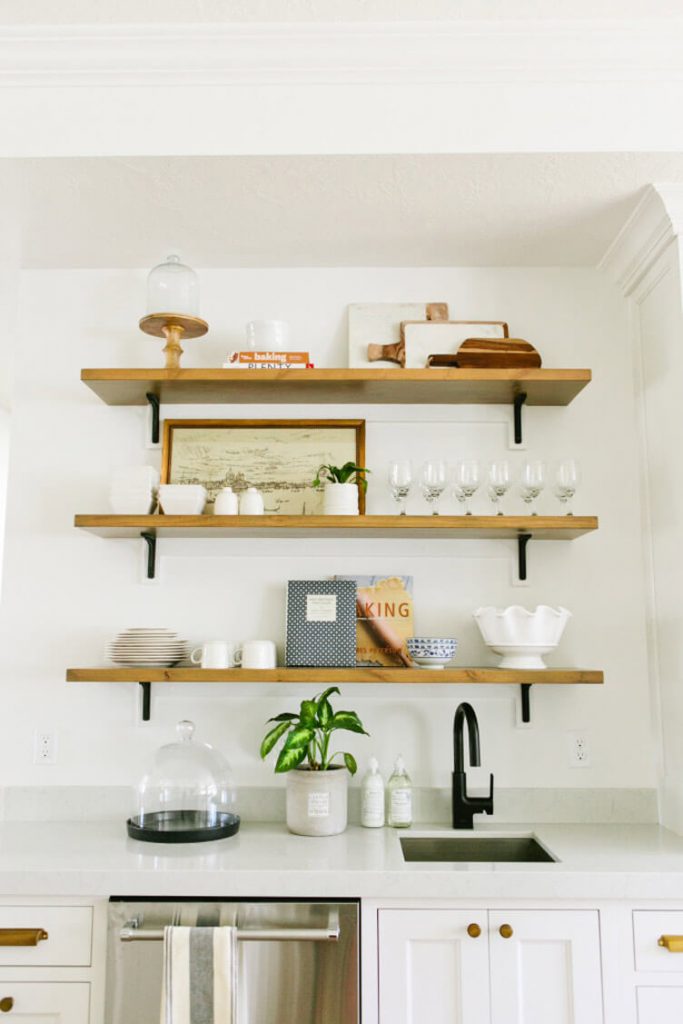 3. Open Shelves
Another functional element that will add style, open shelves will instantly make your kitchen feel larger. They may take up less space than closed cabinets, and allow you to display your favorite pieces of dinnerware and other kitchen collectibles.
With everything in plain sight, open shelves are practical and aesthetically pleasing. However, you'll watch out for dust that may accumulate. Try storing glasses and bowls upside down to help keep them clean.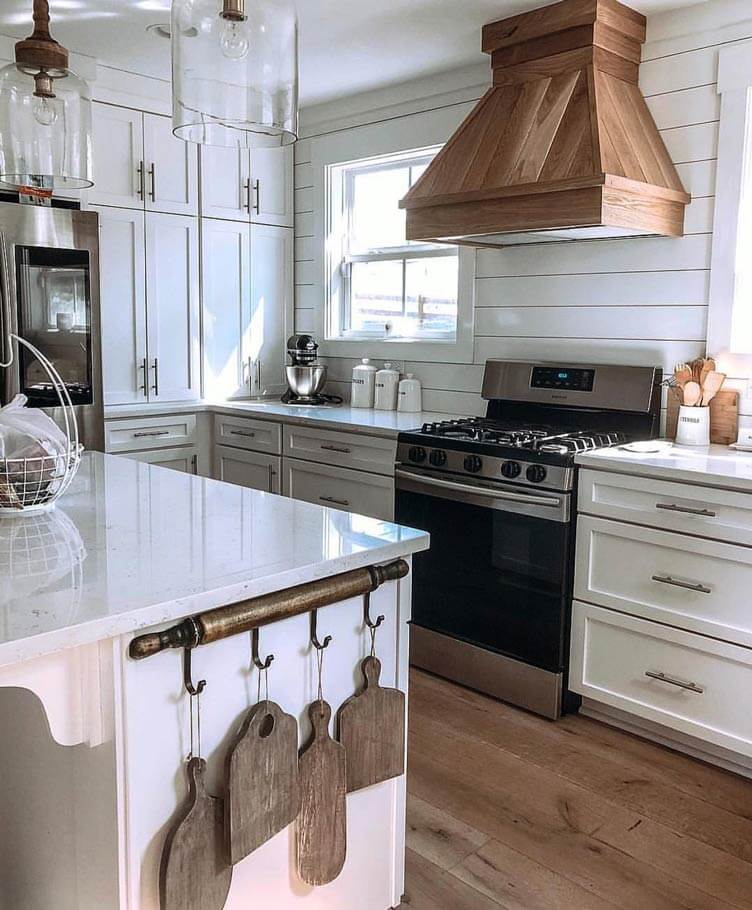 4. Aged Wood
Old, weathered, reclaimed or distressed wood elements will add farmhouse charm to any room in your house, but especially your kitchen. Wood naturally has a lot of dimension in it, which will help your space look rustic.
You can use wood in large areas such as your countertops or cabinetry. Smaller touches, such as adding reclaimed paneling to the kitchen island or a display of cute cutting boards, will also add a rustic touch to your space.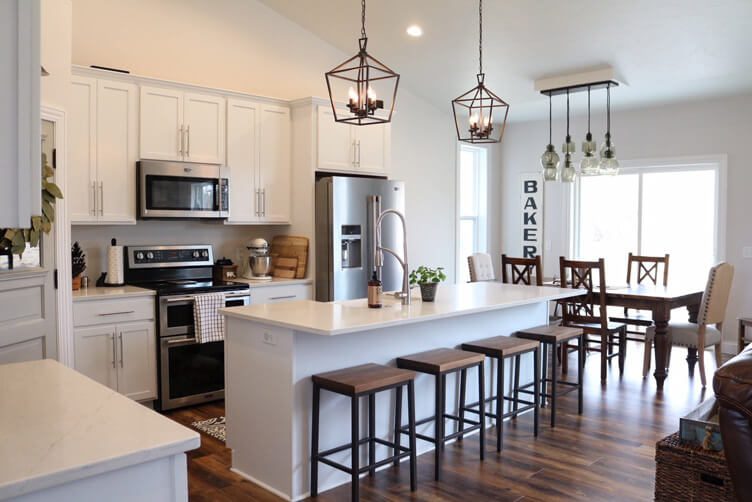 5. Industrial Lighting
Industrial accents are characterized by lots of metal, dark tones and an urban vibe. Industrial lighting often has wrought iron elements and shows off the light bulbs on the fixture. This type of lighting will add a little roughness and character to your kitchen, whether you add it through an industrial-style chandelier, pendant lights above the island or a single pendant light above the kitchen sink.
---
Of course, don't forget to follow us on Instagram, Facebook and Pinterest to get your daily dose of farmhouse inspiration!